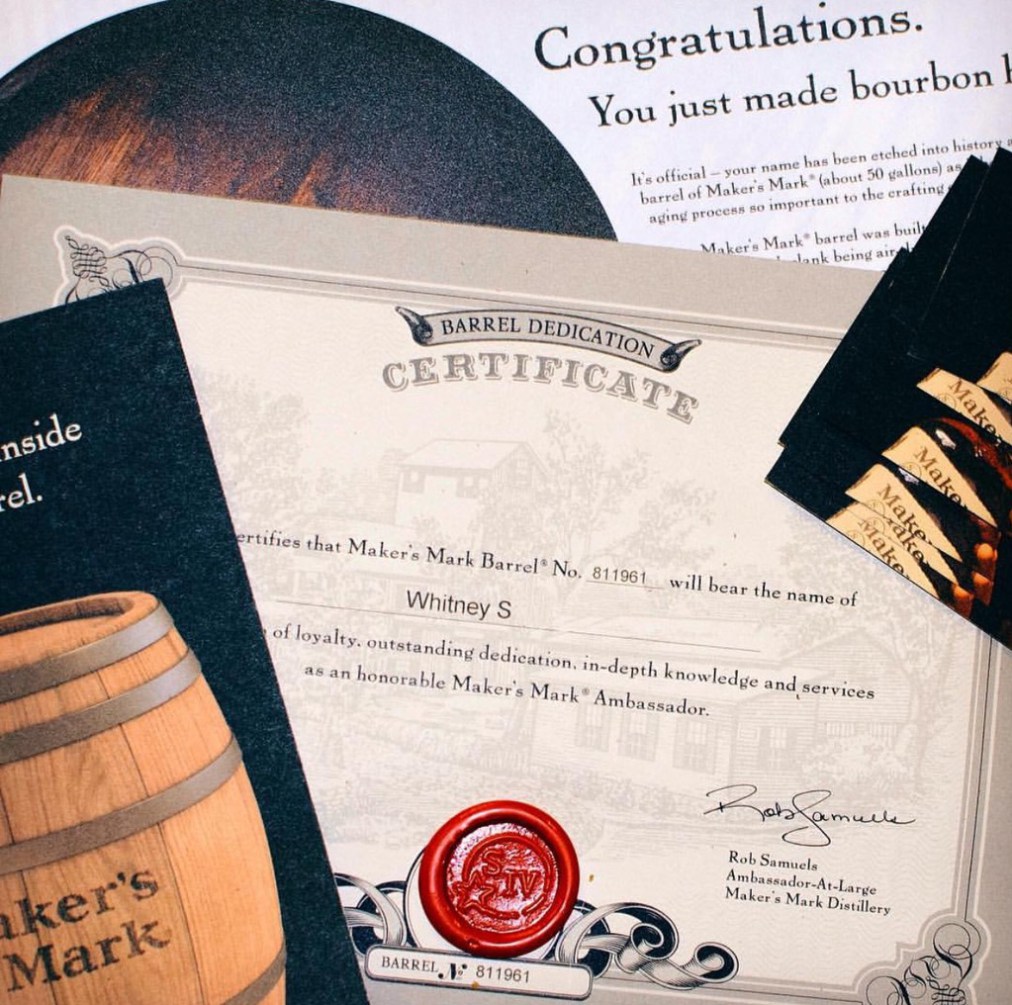 It's no surprise that here in Kentucky, we like our bourbon. After all, it's something that Kentucky is known for – 95% of the world's bourbon is made here. There are numerous distilleries all throughout Central Kentucky.
I'm sure everyone has heard of Maker's Mark, but did you know that they have an Ambassador Program? This is a one-of-a-kind program that you will definitely want to be a part of. There are many perks, and it is free to sign up.
I'm sure everyone knows it by now, but my name is Whitney, and I'm ambassador #1724647. If you haven't signed up yet as an ambassador, let me tell you what you are missing out on…
1. It's completely free! It will cost you nothing to sign up as an ambassador. After you sign up, you'll receive your Ambassador packet in about six to eight weeks.
2. You'll get your name on a barrel of bourbon: Once you sign up to be a Maker's Mark ambassador, your name (or whatever you used to sign up with) will be placed on the barrel plate on one of the barrels. In six to seven years, you'll be able to go to Loretto, Kentucky to purchase a bottle of bourbon from your barrel.
3. Christmas gifts! Each year, Maker's Mark sends out Christmas gifts to their ambassadors, and each year it is something different. This year was mistletoe that you could hang from your bottle of Maker's. In previous years, they gave out a sweater, ear muffs, and a scarf for your bottle of bourbon.
4. Access to events and discounts: Throughout the year, Maker's Mark will send you emails about events that you can attend and discounts that you can take advantage of!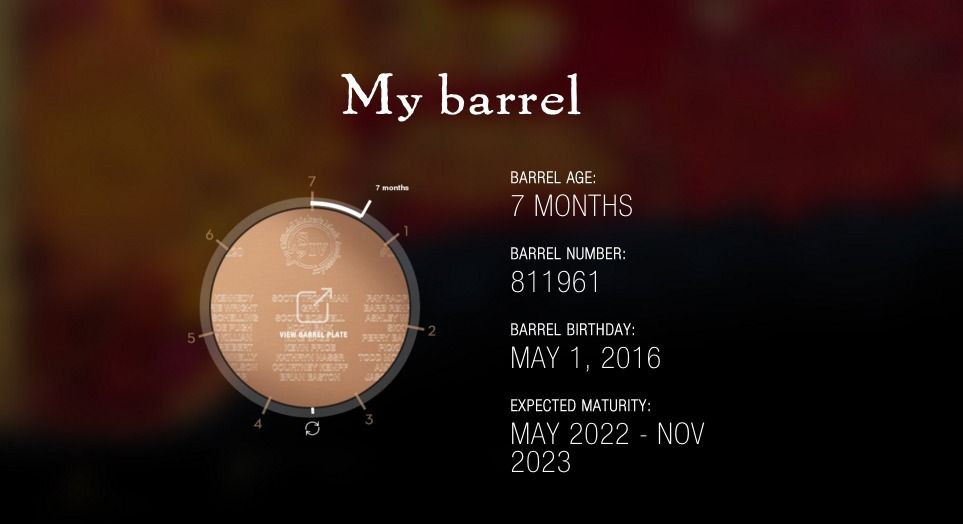 5. Ambassador App: Plus, there is a free app for your smartphone that will allow you to track your barrel of Maker's Mark. You'll be given updates on your barrel, as well as what's going on at the distillery. If you click on 'View Barrel Plate' inside the app, you'll be able to see who you are sharing the barrel with. You'll have access to the inside scoop on all things Maker's Mark.
So, what are you waiting on? Go sign up, here!!