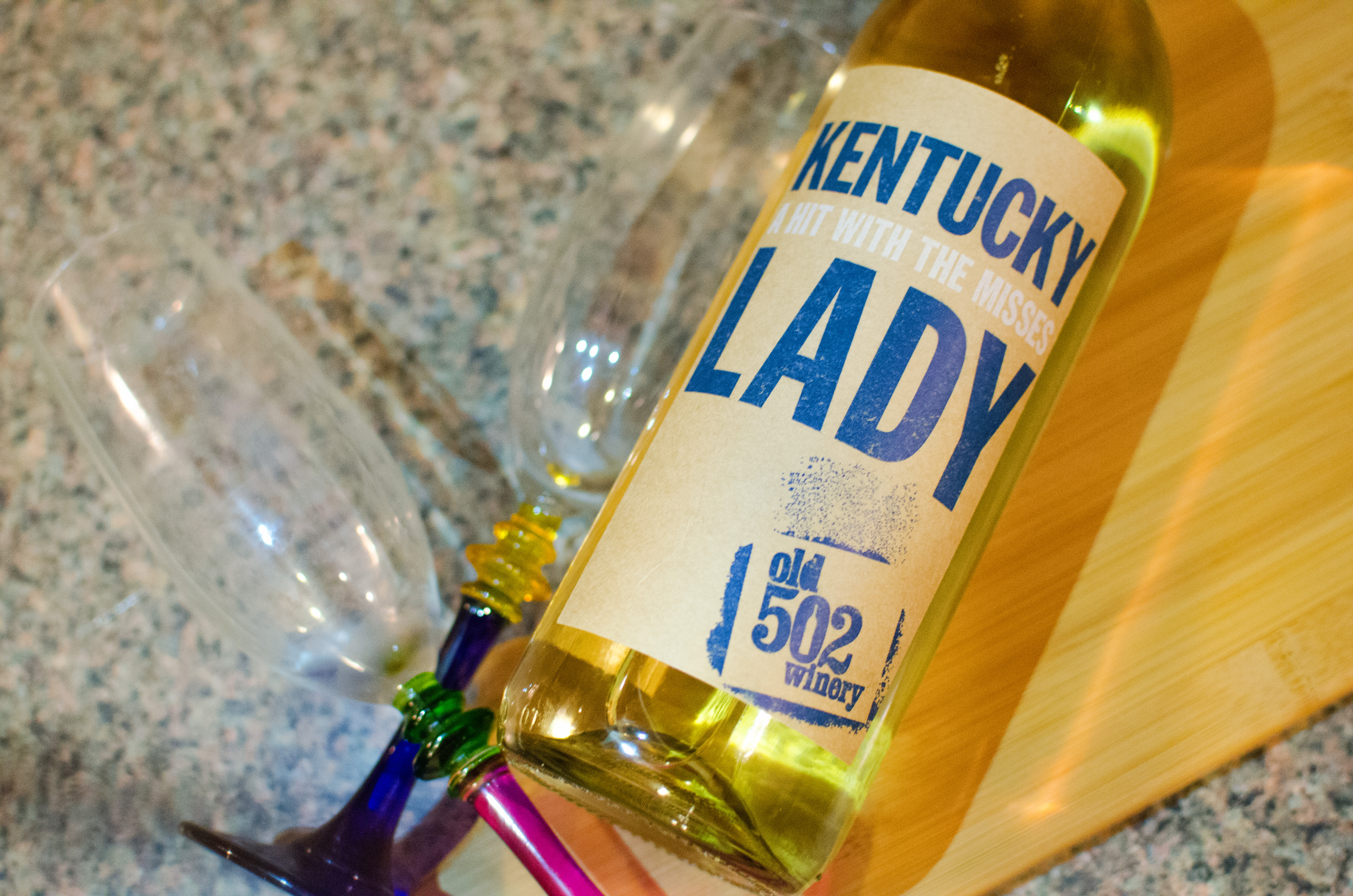 I love finding new products to try from local businesses here in the Bluegrass State. I can't stress enough, but SHOP LOCAL. Something that you may not know about me is that I love to cook. However, if you follow me on instagram, then I know you know that I love to eat hahaha! I love to experiment in the kitchen and try new foods. Over the past couple of years, I have turned from a picky eater into a way more adventurous eater.
I'm a huge fan of pasta, so I figured that I would make shrimp scampi. Usually when I make pasta, I make cheese sauces, so by making this shrimp scampi, it was one of the first wine sauces that I have made. Since it uses wine in the sauce, it was the perfect opportunity to hit up Liquor Barn (the mecca of all things alcohol) and pick up a wine from one of the local wineries. Kentucky may be known for its bourbon, but it has plenty of wineries too! The wine I chose was Kentucky Lady from Old 502 Winery. Kentucky Lady is a white wine.
Here's what Old 502 had to say about it: "Made from all Kentucky fruit, it's a refreshing sweet white to share on the porch with friends. Weep no more, my Lady! Welcome to the taste of Louisville."
Old 502 Winery is a winery located in Louisville, Kentucky. What's unique about them is that there is no vineyard, but you can take a tour on most Saturdays and Sundays to see the place in action. You can also do tastings there as well!
Hours: Monday through Friday 3pm to 8pm, Saturday from 12pm to 8pm, and Sunday 12pm to 5pm.
Last tasting will begin a half hour before close Thursday through Sunday
Cost: $10 (plus tax) per person
Will last approximately 30 minutes, and you have your choice of six wines to taste
Contact Info: (502) 540-5650 or email us at cassie@old502.com.
Old 502 Winery has several different wines to choose from. One thing that I first noticed about their wines was the packaging. When you see it on the shelf, you can't help but be drawn to it!
The Wines:
Now, I'm going to get a little fancy on y'all!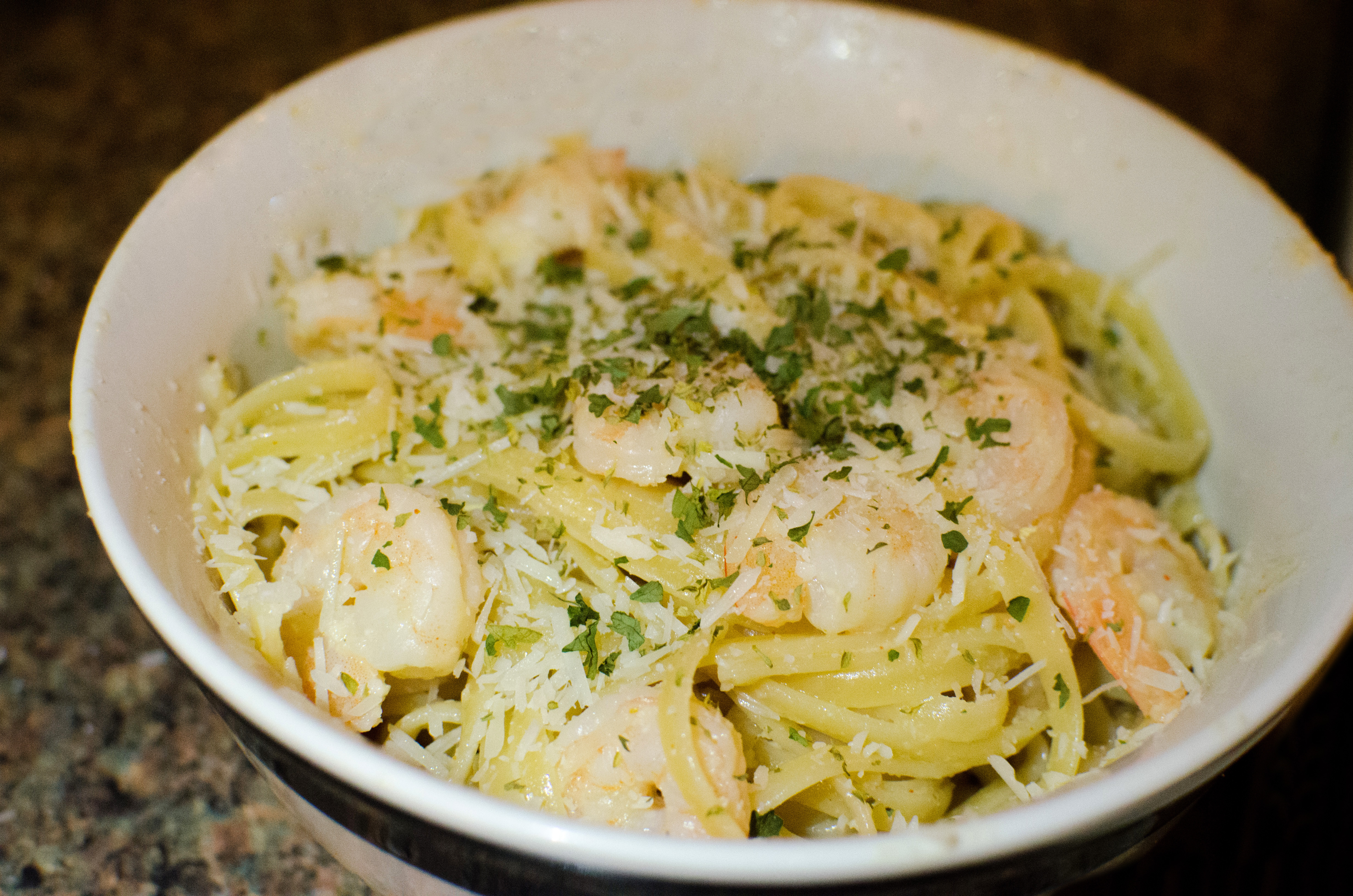 Ingredients:
8 ounces linguine or fettuccine
2 tablespoons unsalted butter
1 pound medium shrimp, peeled and deveined (frozen can work as well too, but we sure to not overcook it!)
3 cloves garlic, minced
Kosher salt and freshly ground black pepper to taste
1/4 cup freshly squeezed lemon juice (but you can also use lemon juice!)
1/4 teaspoon crushed red pepper flakes, or more, to taste (cayenne pepper will work too – I prefer using close to 1/2 teaspoon)
1/4 cup white wine of your choice
2 tablespoons chopped fresh parsley leaves (you can also use the ones in a container)
1/4 cup freshly grated (the more the better!)
Directions:
In a large pot of boiling water (salt the water), cook the pasta according to package instructions
Make sure you drain it well.
Melt the butter in a skillet over medium high heat.
Add in the shrimp, garlic and red pepper flakes.
Cook, stirring occasionally, until pink, about 2-3 minutes. Be careful not to overcook it. The shrimp doesn't need very long!
Stir in wine and lemon juice and season with salt and pepper, to taste.
Bring to a simmer, and then remove from heat and stir in pasta.
Garnish with parsley on top.
Serve immediately, garnished with Parmesan, if desired.
Make this dish, and I'm sure you will feel all bougie and fancy!