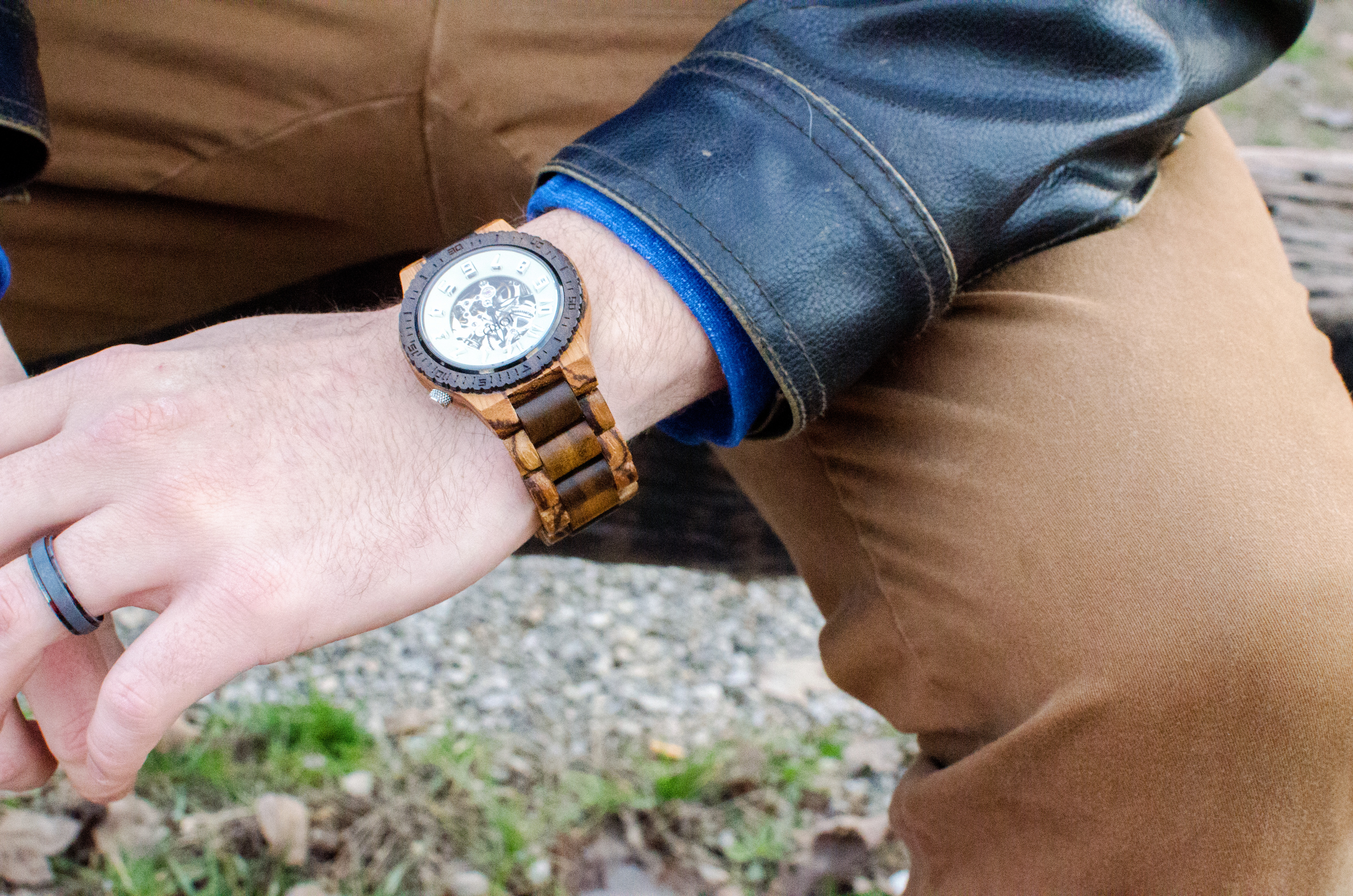 This post is in collaboration with JORD. All of these opinions are entirely my own. Thank you for supporting brands and businesses that support Fabulous in Fayette!
I just love the rustic look of reclaimed wood! When my husband and I buy a house, I even plan on incorporating the rustic look into the modern style that I want for our future house. This watch is perfect because it has that classic look that I love. You know, using something old and creating something completely new out of it?!
I own a few pieces of jewelry made from reclaimed bourbon barrels, so of course, I've been admiring these wood watches from JORD for quite some time, and was even thinking about getting one for myself. These are some unique watches that you just won't see anywhere else. You never have to worry about these watches going out of style. Not only are the watches gorgeous, they come beautifully packaged and JORD offers both men's watches and women's watches. It's seriously impressive. Just take a look…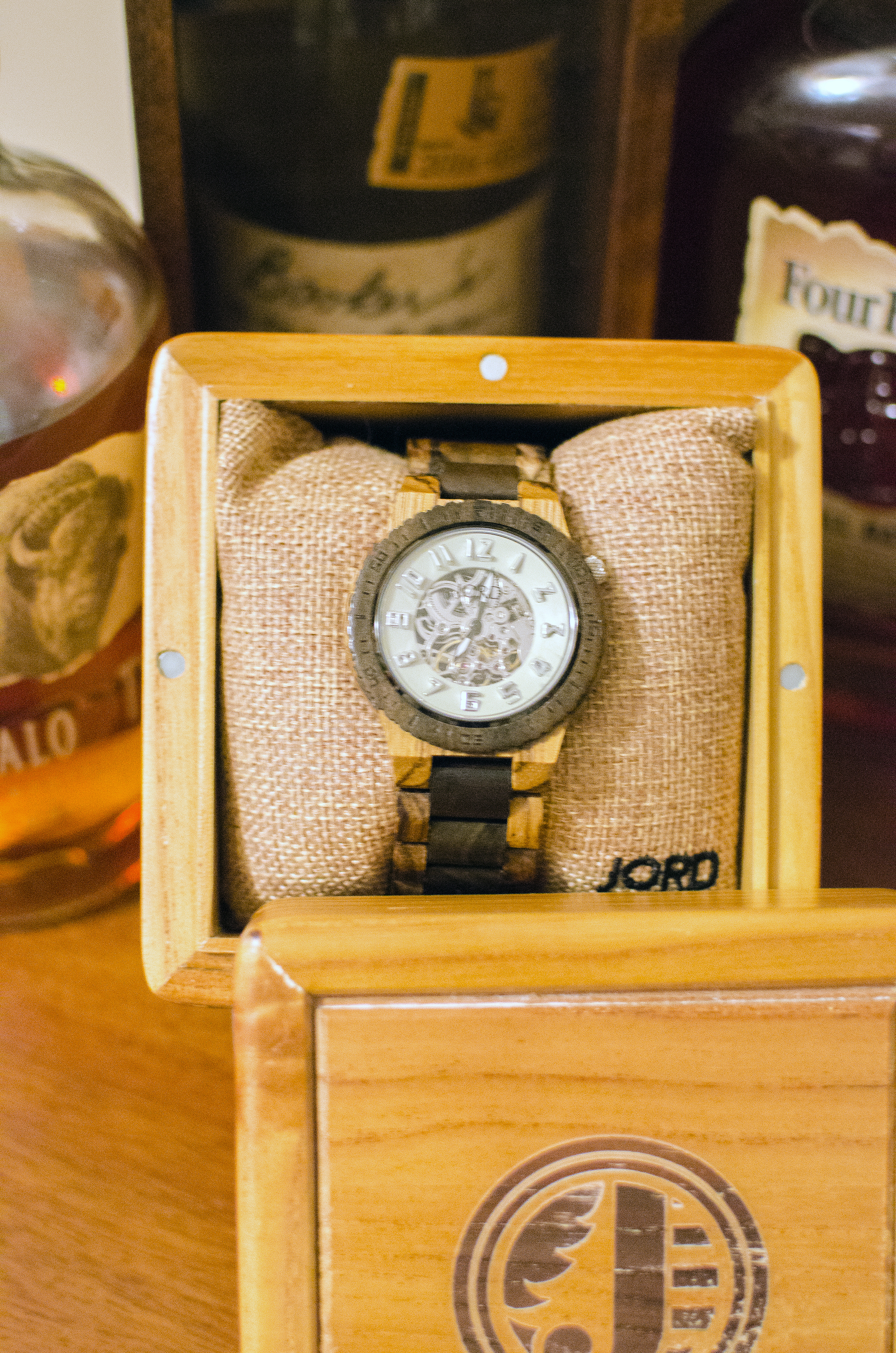 I was super excited that JORD contacted me and wanted to send a men's watch to feature on my blog. I was super excited, because it was something that I was able to give to my husband. Anytime I get to pamper him, it's great. JORD was also kind enough to custom size it for him, so when it arrived, it would fit perfectly. Once it arrived, we went out and did a photoshoot. Instead of my husband being behind the camera, he got to be the model for once.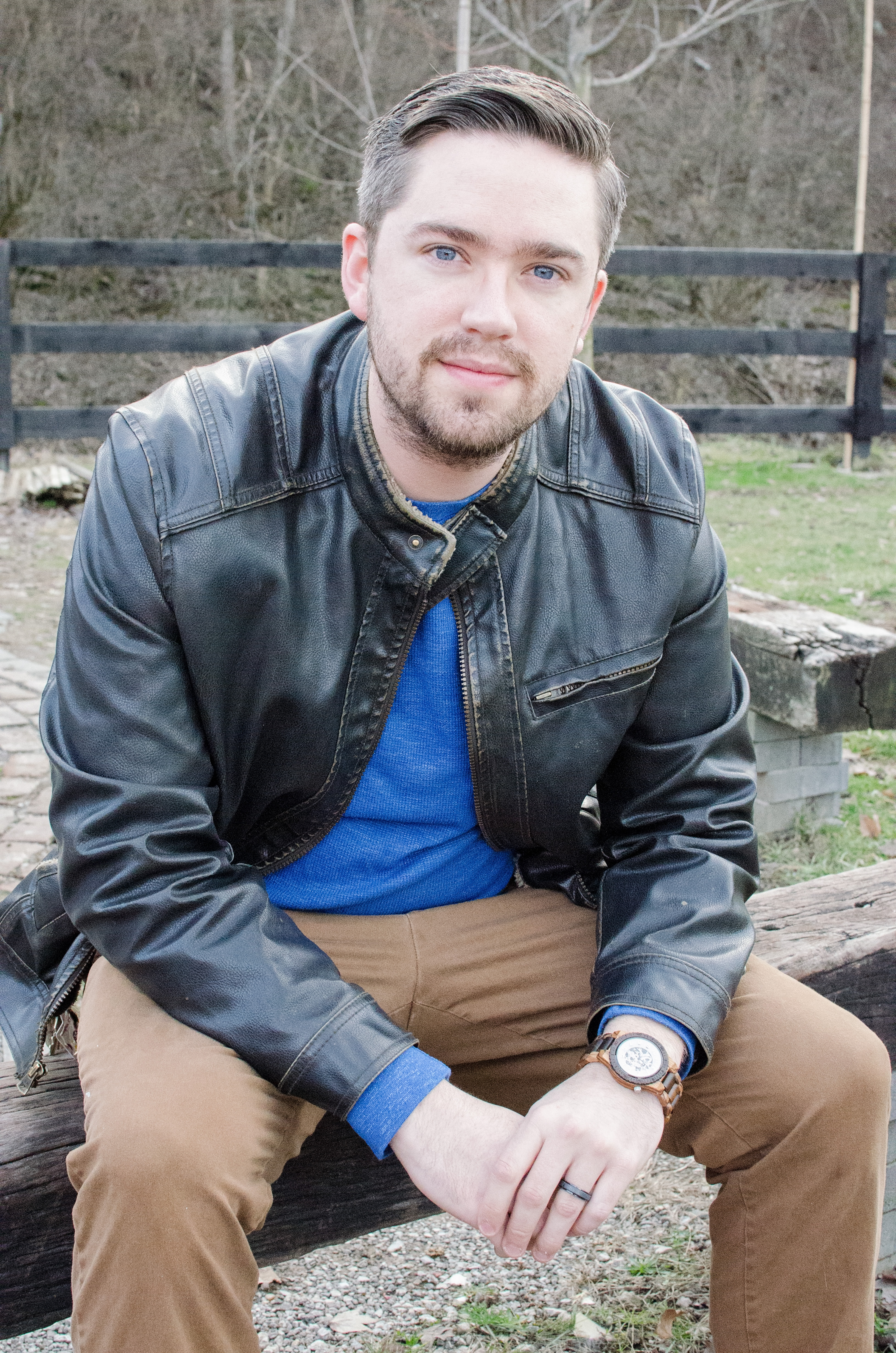 On this night we decided to go to the Distillery District to eat at Goodfellas, but it ended up being too crowded. For those that live in Lexington, I'm sure you've all heard about how the Distillery District is being revitalized and updated. This is the new booming, "it" areas in Lexington (another is the North Limestone area). There is seriously some cool stuff happening there, and I can't wait to see how it will be transformed five years from now or even just one year.
For those that don't know, the Distillery District is home to the James E. Pepper Distillery. This distillery will actually be renovated and rebuilt and will open up in late 2017. The distillery was the only one in Lexington to survive Prohibition, according to the National Historic Register. There once had been about 140 in and around the city. Pepper had huge stores of whiskey in bonded warehouses (one of which is still standing), and the product was bottled and sold as legal medicinal whiskey. After Prohibition, the plant was bought by Schenley and rebuilt, but by the 1950s the combination of overproduction and changing consumer tastes put it out of business.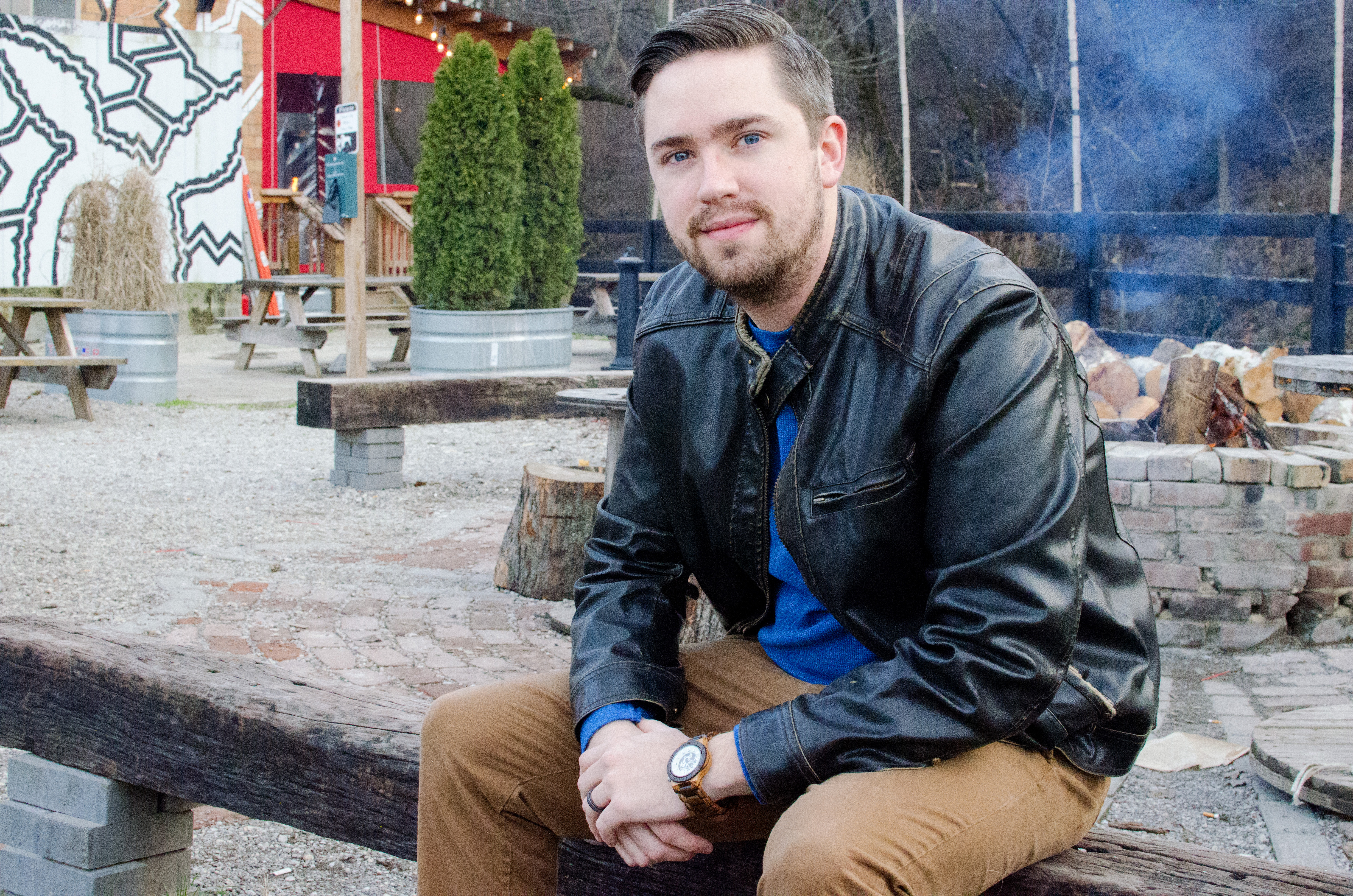 The Distillery District also is also home to quite a few businesses, including Goodfellas, The Break Room, Middle Fork Kitchen Bar, The Burl, Crank and Boom, and much much more. Isn't The Break Room at Pepper the coolest? Just look at their outside patio! This building served as the original break room for Pepper Distillery workers back in the 1920's, hence the name. How neat is that? The whole ambiance of this place goes perfectly with the watch and the rustic look that I love!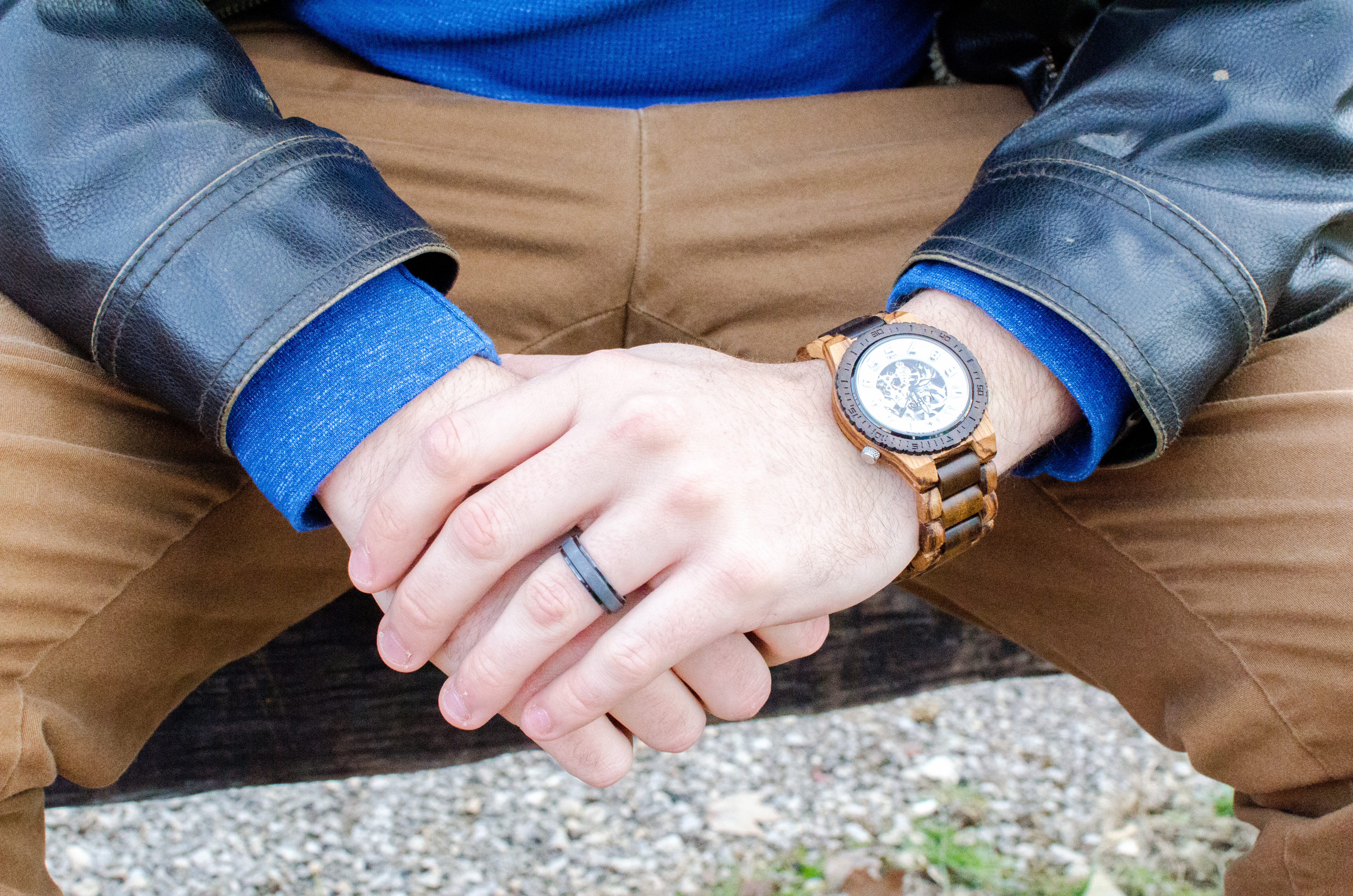 Now, for the exciting news… JORD and I are teaming up on a giveaway to my dear readers (and everyone is a winner – details are below):
One lucky winner will win a $100 e-gift code toward their very own JORD Wood Watch.
JORD Wood Watches will automatically select and contact the winner upon the close of the contest.
Everyone who enters will receive a $25 e-gift code just for participating so be sure to share this post with your friends.
If you want to participate in the giveaway be sure to click the link below so that you can access the contest entry form.
This contest ends at 11:59pm EST on 2/19/2017 and both gift codes expire 04/30/2017.
Did you catch that? It's super easy to enter.
Just click on the link and it will bring you to the contest entry form and voila!
Good luck y'all!
This post was sponsored by JORD Wood Watches. As always, I only share brands and products that I genuinely love and believe in, and of course, think you'll love, as well!