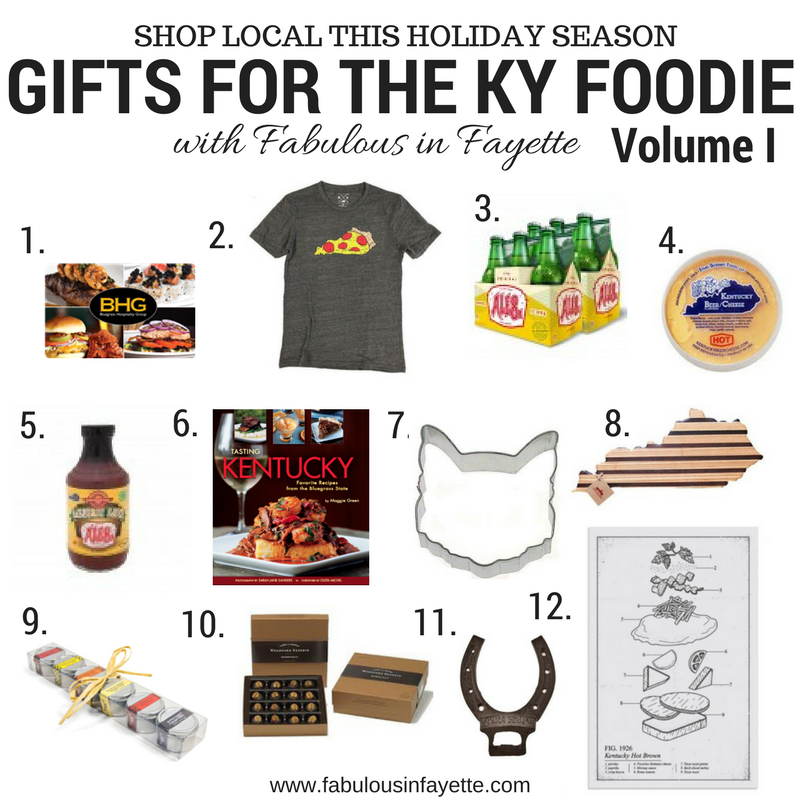 Kentucky is a state that is known for its food. It's the south after all! Kentucky is home to unique food creations, such as; Ale-8-One, Mingua Beef Jerky, Burgoo, the Mint Julep, Goetta, Frog legs, Derby Pie, Benedictine, the Kentucky Hot Brown, Bourbon balls, Beer cheese, spoonbread, and even more.
Earlier this year, USA Today named Lexington one of the top five "Underrated Foodie Cities of the South" and Lexington was named #58 in the United States for Best Foodie City, according to WalletHub. The restaurant industry is booming here, which makes for stiff competition, leading to several restaurants closing earlier this month. But there are still more opening everyday!
Through October, the city has issued 90 certificates of occupancy for restaurants. This also includes places that have changed ownership and that has been remodeled and reopened. For comparison, the city issued 82 certificates of occupancy in 2012, 100 in 2013, 84 in 2014, 75 in 2015, and 85 last year. That's a whole lot of restaurants!
This particular gift guide isn't for just any foodie, it's specifically for the Kentucky foodie!
1. Gift card to the BHG (Bluegrass Hospitality Group) restaurants: If you buy a gift card for the BHG restaurants, you will be able to use it at any of their restaurants, which include Malone's, Drake's, Harry's, Aqua Sushi, or OBC Kitchen. Malone's is one of my favorite restaurants, and they are in the top ten for steakhouses in North America. Harry's makes a killer Philly Cheesesteak. OBC Kitchen is known for their variety of bourbon, their bacon in a glass, and their chicken and waffles. My husband and I both agree that we've ate the best meal in our lives at OBC Kitchen.
2. Pizzatucky Tee: Kentucky happens to be in the shape of a pizza. Kentucky never looked so tasty! (If pizza isn't your thing, then how about a doughnuts or tacos?!?)
3. 12-pack of Ale-8-One: Ale-8-One or Ale-8 is a regional ginger and citrus flavored soft drink. The same family recipe has been used to make it since 1926. It's mostly distributed to brick and mortar retailers in Kentucky. Ale-8 could be described as a ginger soda with a kick. It's a ginger and citrus blend, containing less carbonation and fewer calories than conventional soda. You can also get an Ale-8 Freezee at some of the Speedway locations in Lexington and Winchester. Some restaurants even have it on tap, as well as some clothing boutiques have it in their stores.
[Related: My Kentucky Tee | August's Tee of the Month]
4. Kentucky Beer Cheese: Beer cheese was first invented back in the 1940s. In fact, in 2013, the Commonwealth of Kentucky deemed Clark County (aka Winchester) the birthplace of beer cheese – HB 206 (BR 924). Kentucky Beer Cheese was 2017's first place winner at the 9th Annual Beer Cheese Festival.
You can order it online, or find it at the following local retailers: Meijer, Wal-mart, Kroger, Town Branch Market, Liquor Barn, and Fresh Market.
[Related: The One and Only Beer Cheese Festival in the World Celebrates Nine Years]
5. Ale-8-One Barbeque Sauce: This sauce, made with Kentucky Proud honey, sorghum, and the distinct ginger flavor of Ale-8-One is thin and spicy. It is the perfect complement to chicken, pork or beef. In Kentucky, we know a little something about barbeque!
6. Tasting Kentucky – Favorite Recipes for the Bluegrass State:  This is a Kentucky book, written by Maggie Green, a Kentucky author. The book includes Kentucky recipes, from Kentucky restaurants and Kentucky chefs.
7. Wildcat Cookie Cutter: This is great for the baker in the family, who happens to also be a UK fan!
8. Kentucky Cutting Board: This Kentucky cutting board is locally made by a group of firefighters!
9. Bourbon Barrel Aged Miniature Trial Set: The gift set contains: Bourbon Smoked Chili Powder, Bourbon Smoked Citrus Pepper, Bourbon Smoked Garlic Salt, Bourbon Smoked Togarashi, Bourbon Smoked Sesame Seeds, and Bourbon Smoked Cacao Nibs. All of Bourbon Barrel Foods items are handcrafted in small batches in Louisville, Kentucky. They even use reclaimed barrels straight from Kentucky's finest bourbon distilleries as both a smoking and aging agent. They are known for their 'EAT YOUR BOURBON' slogan!
10. Woodford Reserve Bourbon Balls: These bourbon balls are made with Woodford Reserve by Ruth Hunt Candies and are probably some of the most delicious that you'll ever eat! They come in Original, Mint Julep, Bourbon Caramel, Dark Caramel with Sea Salt, and Bourbon Butter Crunch.
11. Lucky Horseshoe Bottle Opener: Good luck and good beer will flow freely thanks to this cast iron horseshoe.
12. Hot Brown Blueprint (in white): If you are a Kentuckian, then it's pretty safe to assume that you love hot browns or at the very least have heard of them. These prints demonstrate the ingredients and the sequence in which they are assembled in order to create the perfect Kentucky Hot Brown. The Hot Brown was another food that was invented right here in Kentucky. A Hot Brown Sandwich (sometimes known as a Louisville or Kentucky Hot Brown) is an American hot sandwich originally created at the Brown Hotel in Louisville, Kentucky, by Fred K. Schmidt in 1926. The Hot Brown is an open-faced sandwich of turkey and bacon, covered in Mornay sauce and baked or broiled until the bread is crisp and the sauce begins to brown (also available in blue) .
[Hot Brown Tip: Go to Wild Eggs and order the Kelsey "KY" Brown (toasted sourdough bread, roasted turkey, applewood smoked bacon, diced tomato, white cheddar Mornay, fried egg and smoked paprika). You'll thank me later!]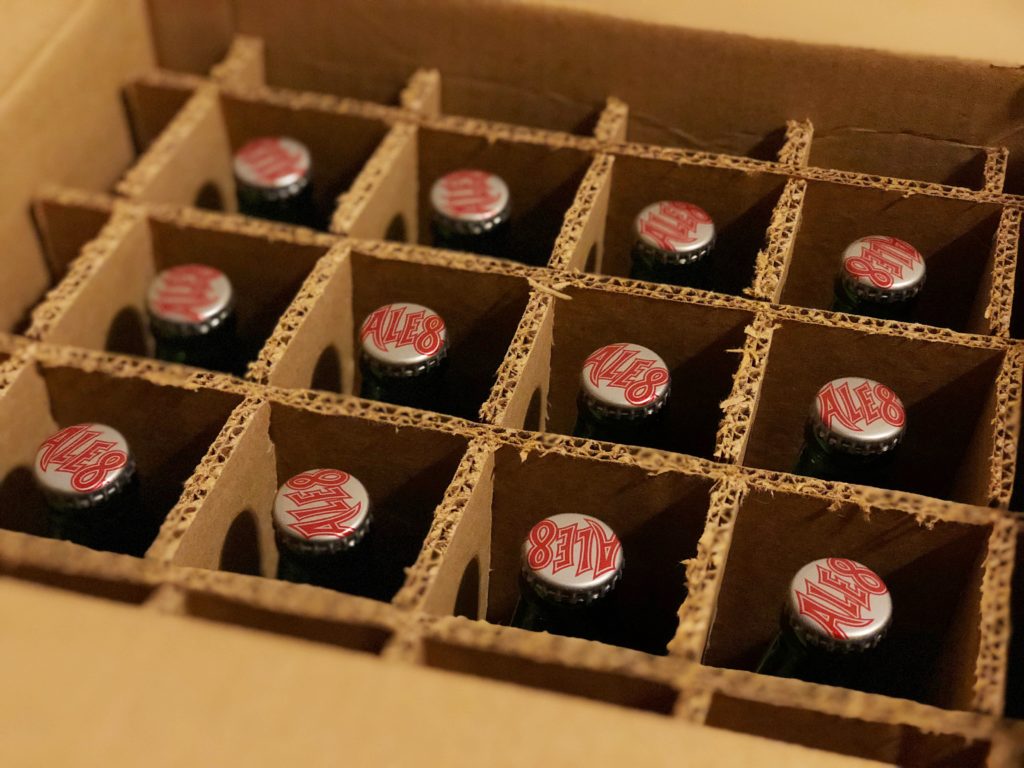 The wonderful people are Ale-8-One were so kind to send me a 12-pack for the holiday season! Look how festive the packaging is!
Only 39 days until Christmas!