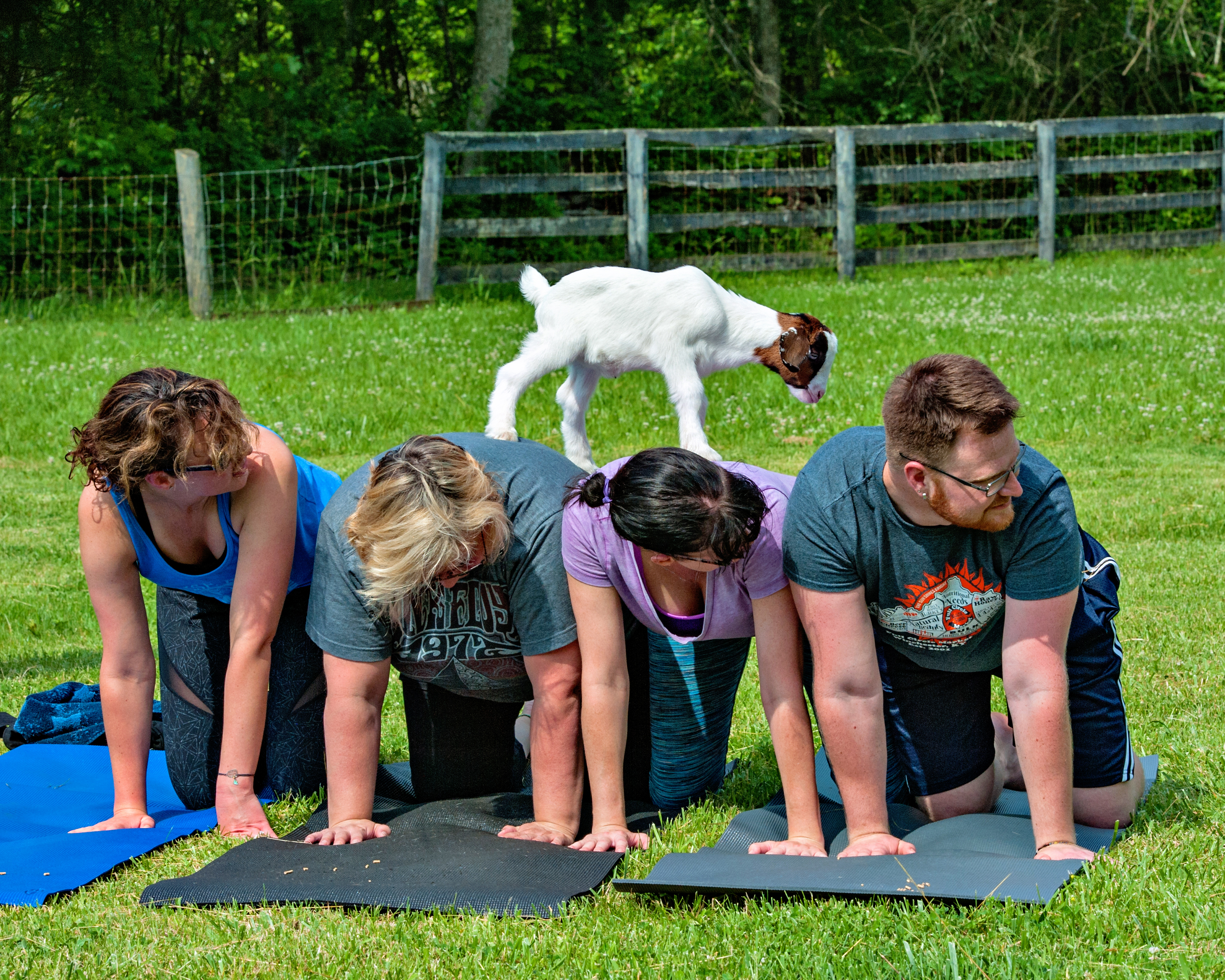 Goat Yoga finally makes it way to the Bluegrass State! If you haven't heard, Goat Yoga has been the latest fitness craze since 2016. If you google it, there are thousands and thousands, if not more articles and videos about this latest trend. Goat Yoga is exactly what it sounds like: people doing yoga, while there are goats running around them. When I first saw one of the viral videos floating around on facebook sometime last year, I knew I had to do something like this, if I came across the opportunity.
I was on facebook back in mid-April and somehow the event "Yoga With Baby Goats at the Blue Heron Bed and Breakfast and Retreat Center" came across my newsfeed. I immediately squealed with glee and knew I just had to sign up! This particular event turned out to be extremely popular and sold out almost immediately. They even began a waiting list, just in case people canceled and could no longer go. Other places around the country have had 500 or even 1500 people on their waiting lists. As you can see, these classes are in high demand. The Blue Heron Bed and Breakfast and Retreat Center is located in Richmond, Kentucky, and there are plans of having more events in the future, so be sure if you want to go, sign up as soon as you find out, because there are limited spots!
Before I get into my experience, let me tell you about Goat Yoga and how Goat Yoga became at thing…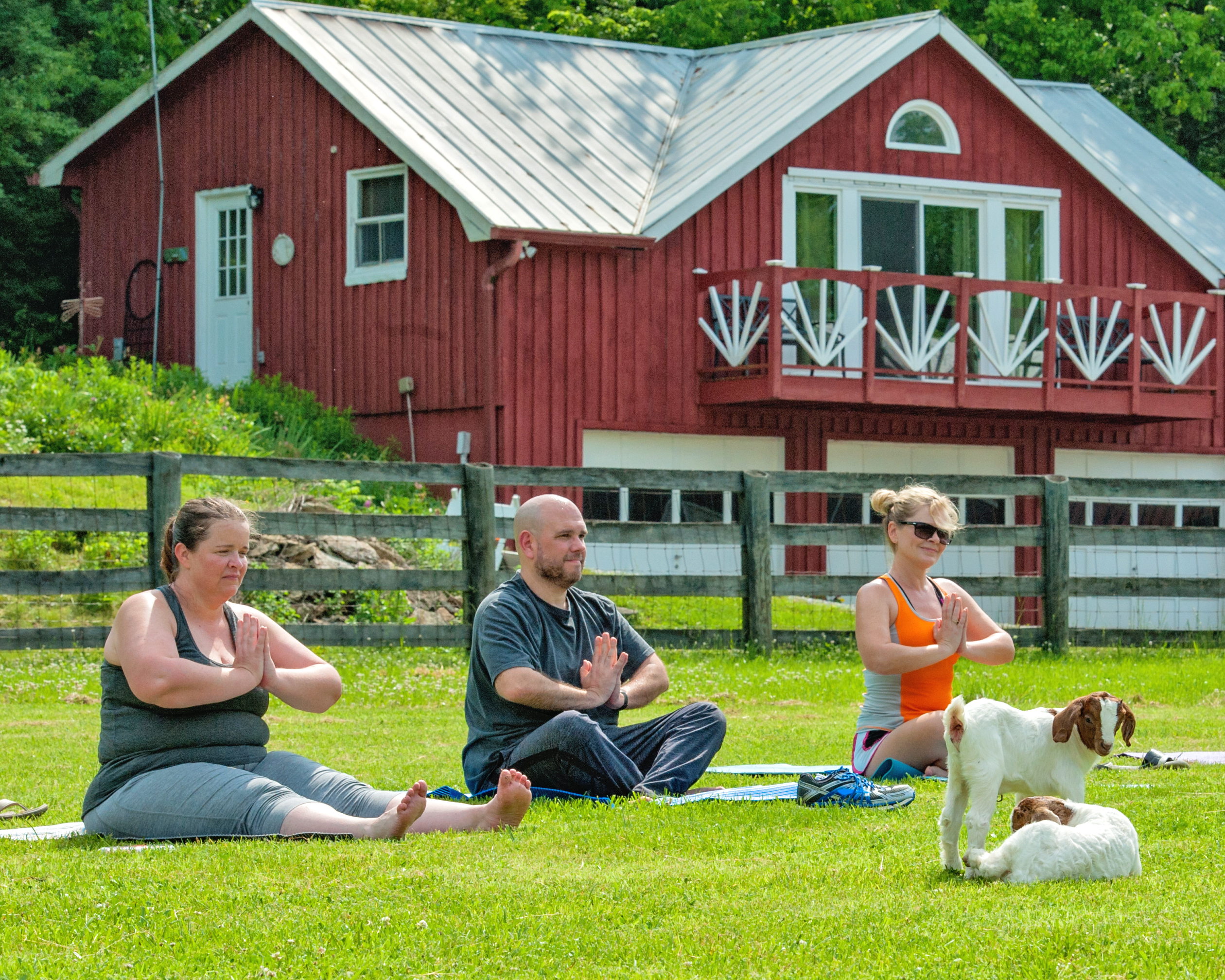 How did Goat Yoga become so popular? Where did the idea originate?
Goat Yoga began in the spring of 2016 by a woman from Oregon named Lainey Morse, who is the owner of No Regrets Farm and the founder of Goat Yoga.
Lainey says on her website:
"I love my goats. They always make me smile, and the same goes for everyone who visits my farm. Sometimes life can be stressful though, as I found out in the spring of 2016. I was diagnosed with an autoimmune disease while also going through a divorce. Dealing with both at once was very difficult. There was only one thing that would always make me feel better, and that was my goats…"

"I would come home every day and spend time with my goats, and it was so therapeutic for me. It's hard to be sad and depressed when there's baby goats jumping on you." – Lainey Morse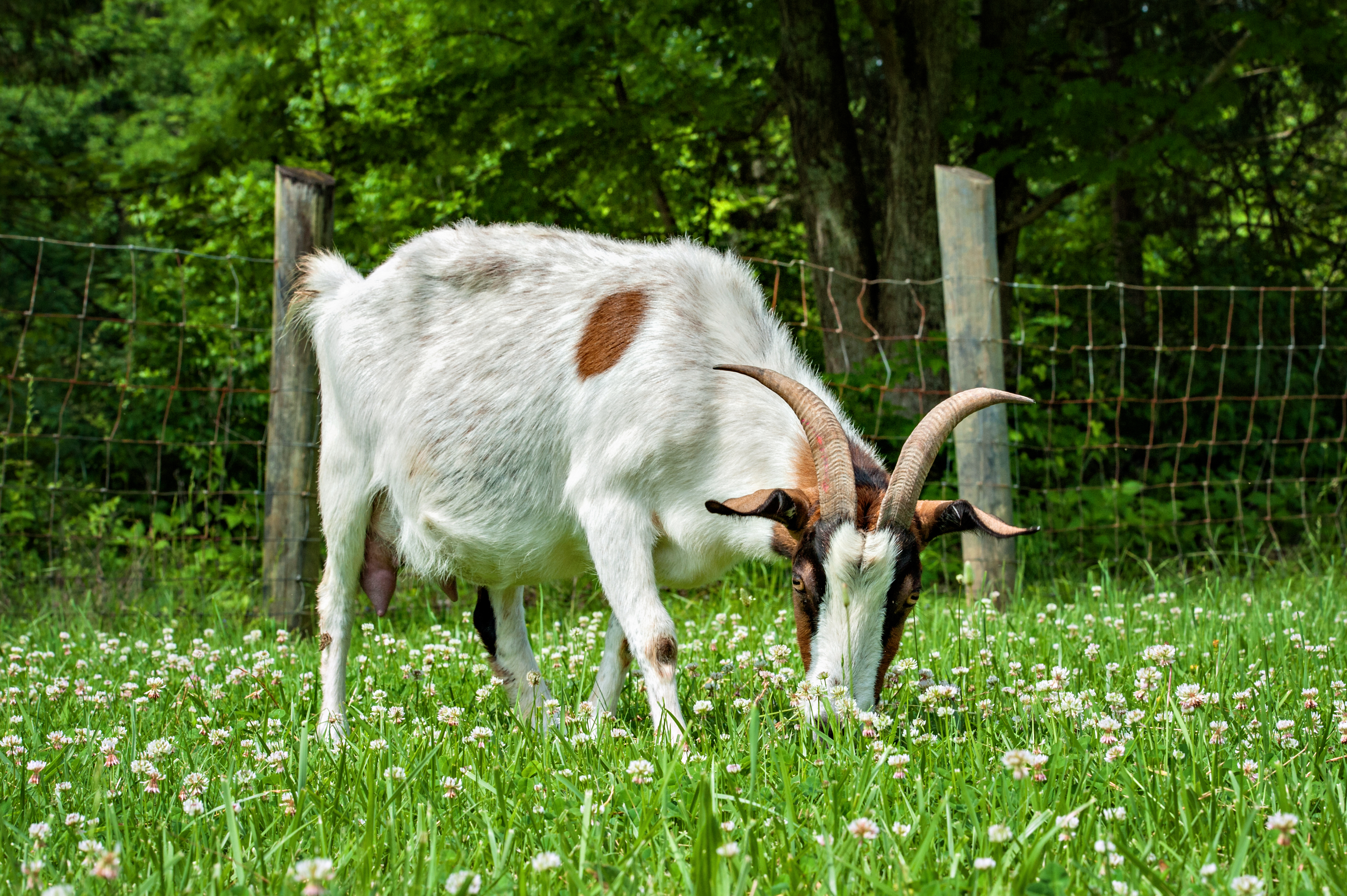 The idea began at a child's birthday party that she hosted on the farm as part of a charity auction. Heather Davis, a mom and yoga teacher who was there, suggested to Lainey that she hold yoga sessions at the farm. It was said that she incorporated goats into the sessions, because of how people reacted to them. To drum up publicity for the classes. they began posting videos and photos featuring the yoga instructor doing a yoga pose with one of the mini goats on her back. In less than a day, it had went viral and started attracting local and national media attention. The classes became so popular than there were over 600 people that were on a waiting list, before the first half dozen classes were held. At No Regrets, there also has been other events centered around the goats, such as Goat Therapy and Goat Happy Hour.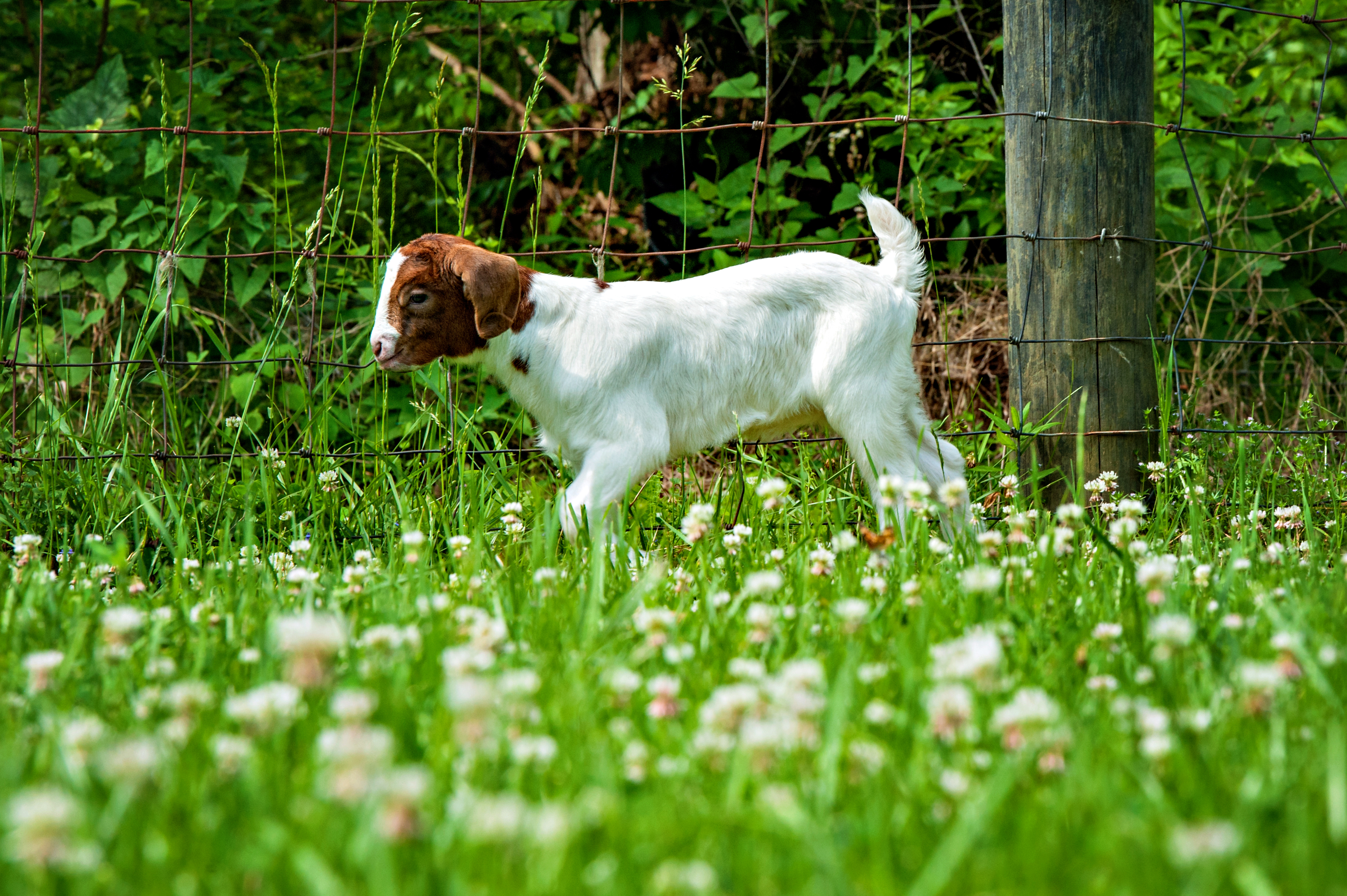 Why goats?
Lainey, the founder of Goat Yoga, mentioned that:
"They're not as intimidating and big as horses. And dogs, what if you're allergic or if they don't bond with you or if they're too shy? Goats don't care; they just want you to pet them. They have this sense of calm, and they kind of go into a meditative state. Maybe that's why they work so well with yoga."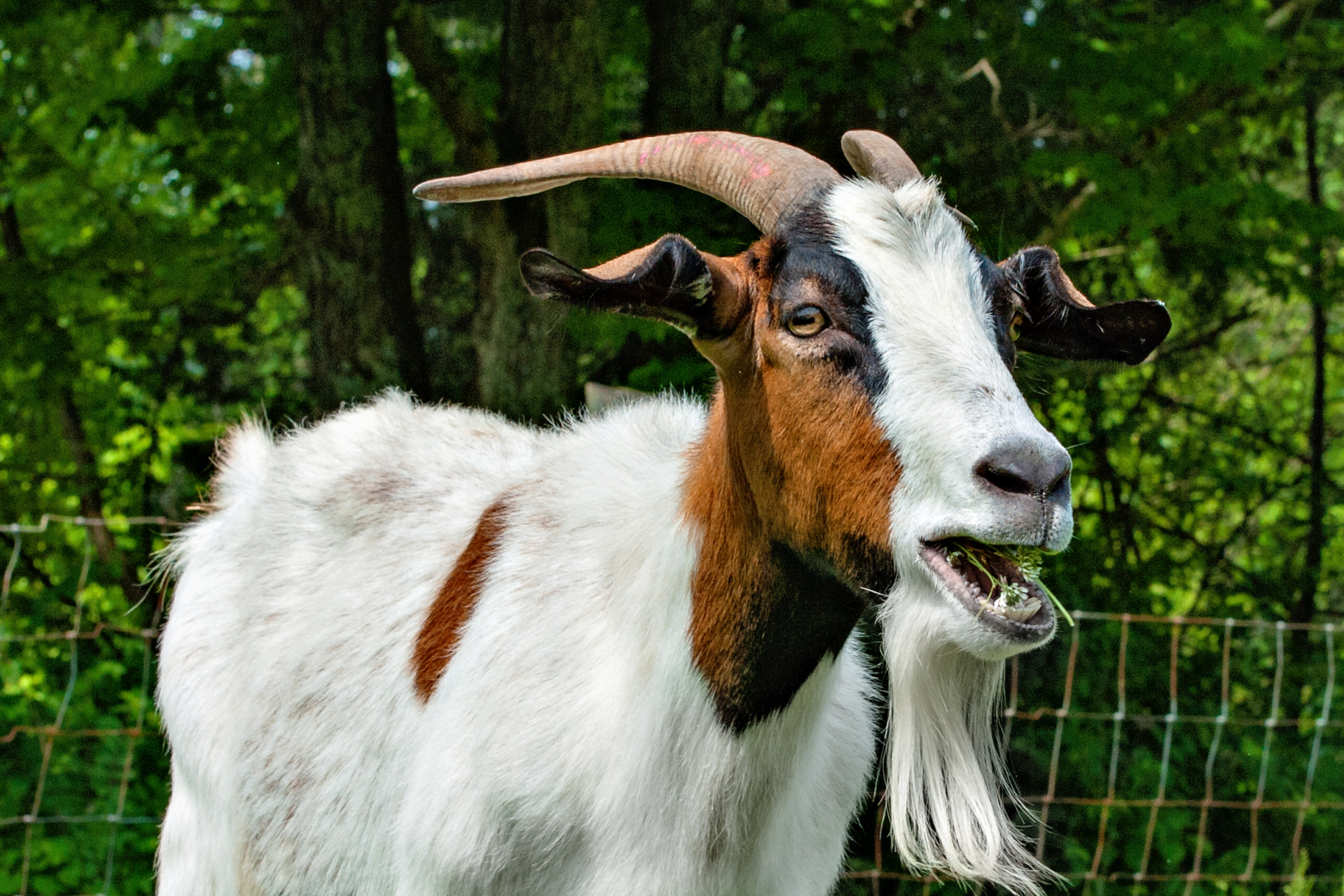 What about other animals?
If kittens are more of your thing, there was a Kitten Yoga class in Winchester, Kentucky back in May. The Winchester-Clark County Parks and Recreation department partnered with the Clark County Animal Shelter for the fundraising and adoption event.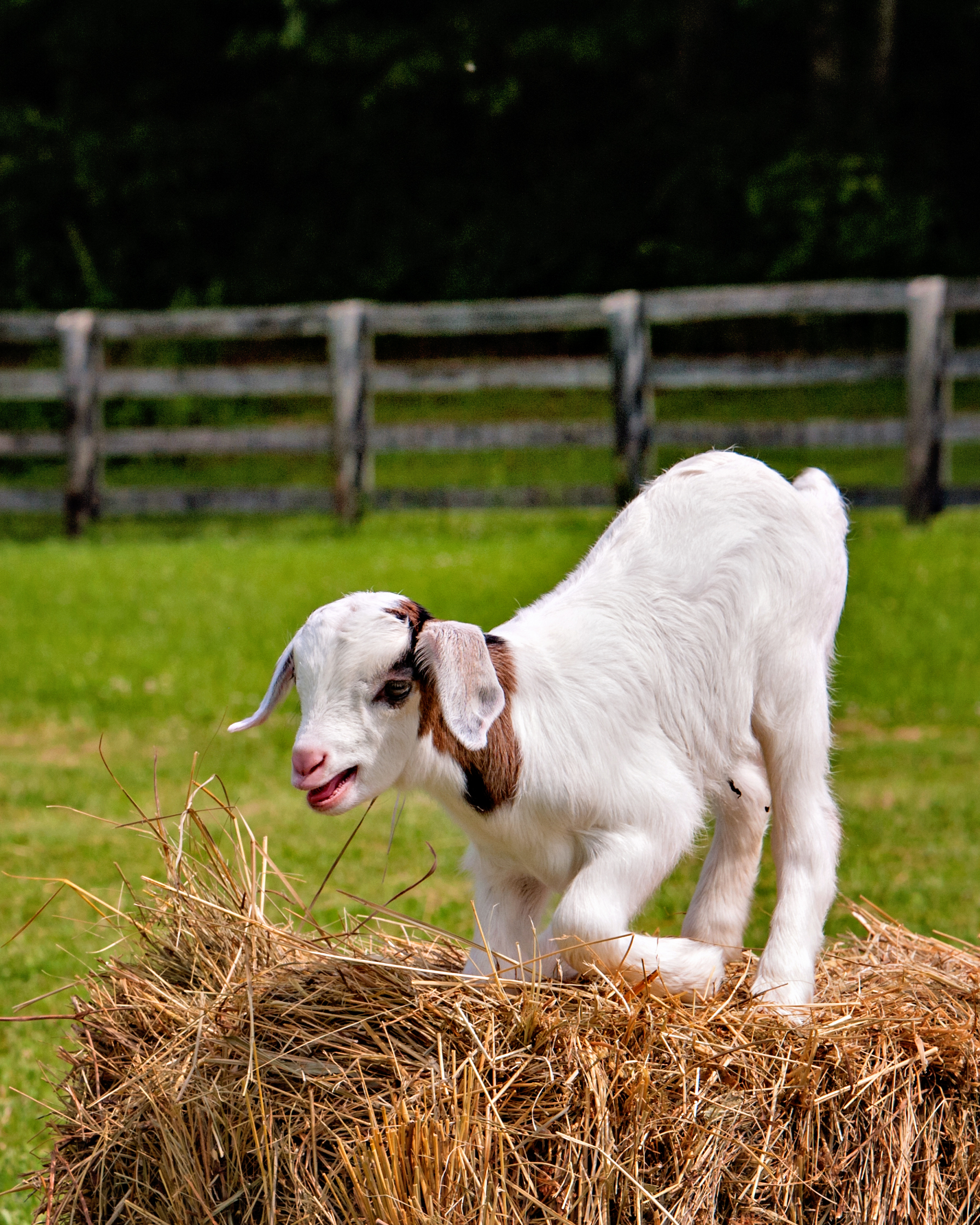 Where is The Blue Heron Bed and Breakfast and Retreat Center?
Not to be confused with The Blue Heron Steakhouse that is located in Lexington, Kentucky. The Blue Heron Bed and Breakfast and Retreat Center is located in Richmond, Kentucky. It's located about 40 minutes from Lexington. The Blue Heron Bed and Breakfast and Retreat Center is in the secluded countryside of Madison county. The Blue Heron Bed and Breakfast and Retreat Center is a working goat farm and farm stay and baby goats are born each May/June. It's nestled on 30 acres that is surrounded by greenery, meadows, woodlands, the Otter Creek, and two waterfalls. You can even see Great Blue Herons, who live on the creek in front of the house. In addition to all of this, there are trails for hiking and places to go walking. The Blue Heron Bed and Breakfast and Retreat Center is a Victorian style home, and they are considered a Green Inn, because they are dedicated to caring for the earth and its resources. The meals cooked at The Blue Heron Bed and Breakfast and Retreat Center are southern comfort foods, and they use many Kentucky Proud products, as well as using vegetables and herbs from their own garden (Now, that's what I like to hear!).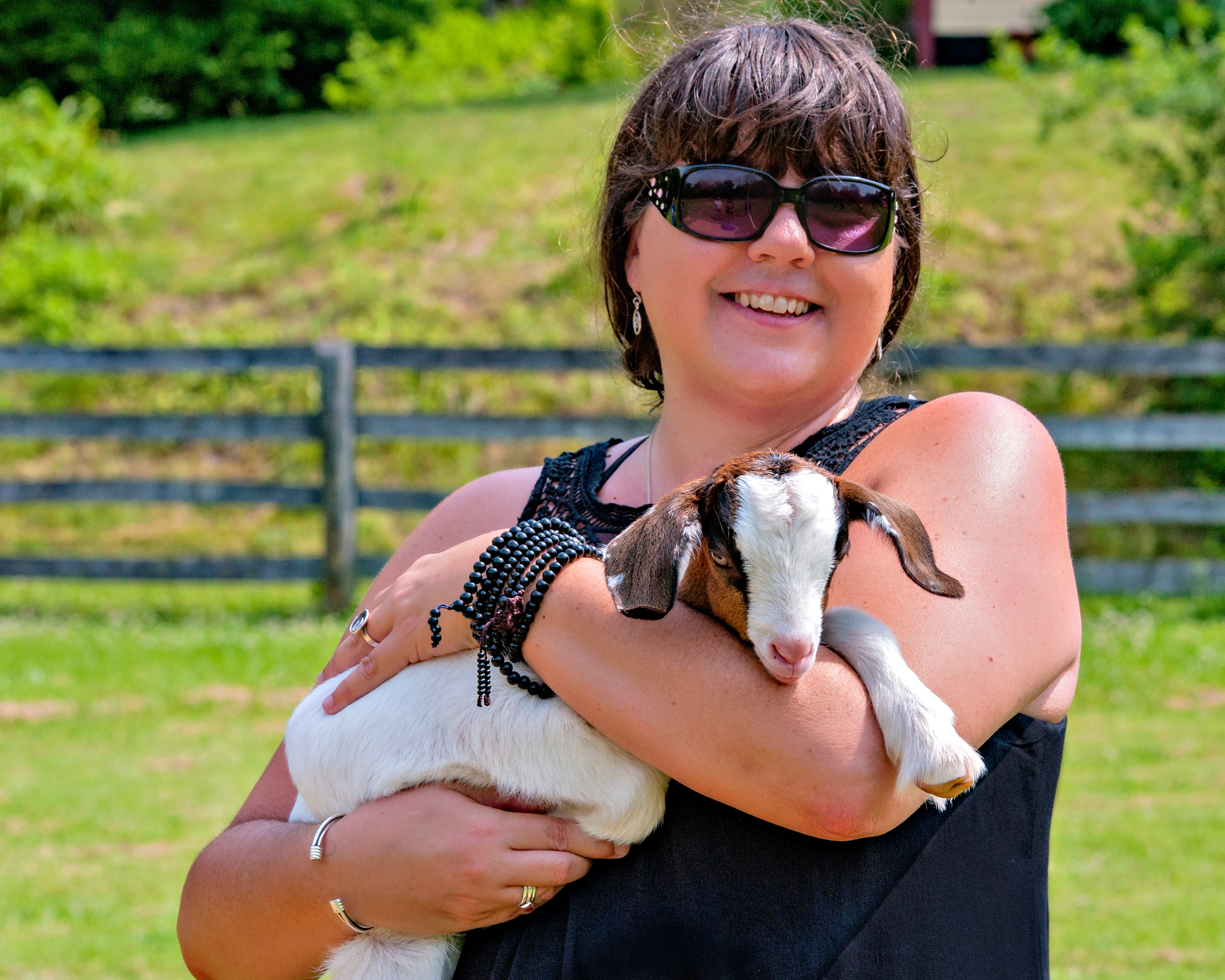 What did you think? How was the experience?
I'm a huge lover of goats, so I had a blast! One of my favorite instagram accounts is Goats of Anarchy (Sidenote: Goats of Anarchy is a rescue in New Jersey for special needs goats).
The class was led by yoga instructor, Cindy Reed. It was located on the beautiful grounds of The Blue Heron Bed and Breakfast and Retreat Center. The scenery surrounding the grounds was so beautiful. I know some people may be self-conscious while exercising in fitness classes or doing yoga. This isn't your traditional class. No one is paying attention to whether you are doing the moves correctly or if you are paying more attention to the goats than the actual exercise. There is just something about being in the fresh air, feeling the breeze blow through your hair, having the sunshine beat down on your face, and being surrounded by adorable goats.
There were about thirty people in attendance. The baby goats on the property are only two weeks old. After the class and even during the class, you could hold and cuddle the babies. The adult goats are also wandering around the grounds as well. While doing yoga with goats, they have been known to walk up the you, walk underneath you or walk on your back, while in a pose.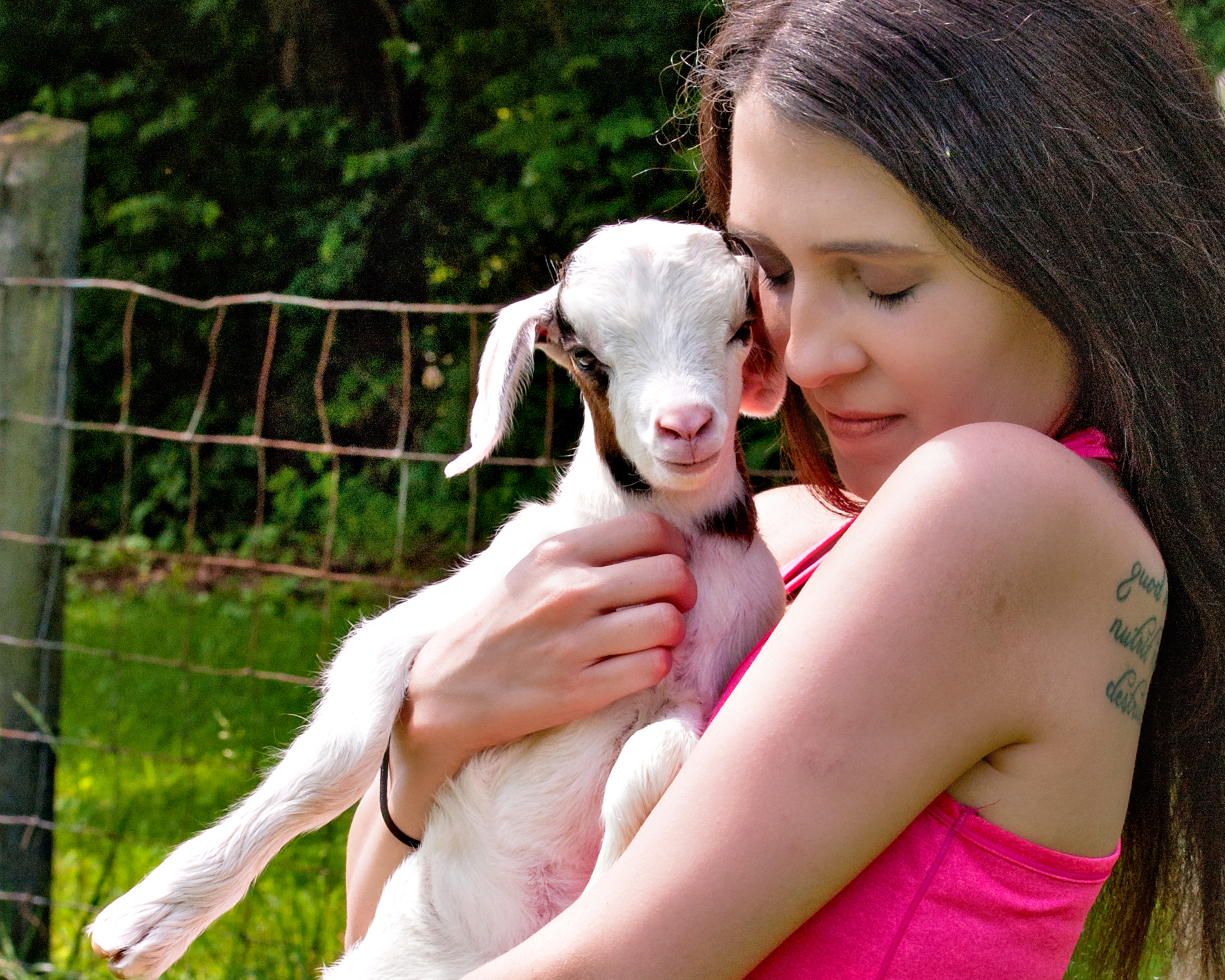 How much does the class cost?
The class is only $15 and lasts about two hours. Be sure to bring your own mat. Proceeds from the class go to Heifer International. Heifer International states:
"We empower families to turn hunger and poverty into hope and prosperity – but our approach is more than just giving them a handout. Heifer links communities and helps bring sustainable agriculture and commerce to areas with a long history of poverty. Our animals provide partners with both food and reliable income, as agricultural products such as milk, eggs and honey can be traded or sold at market.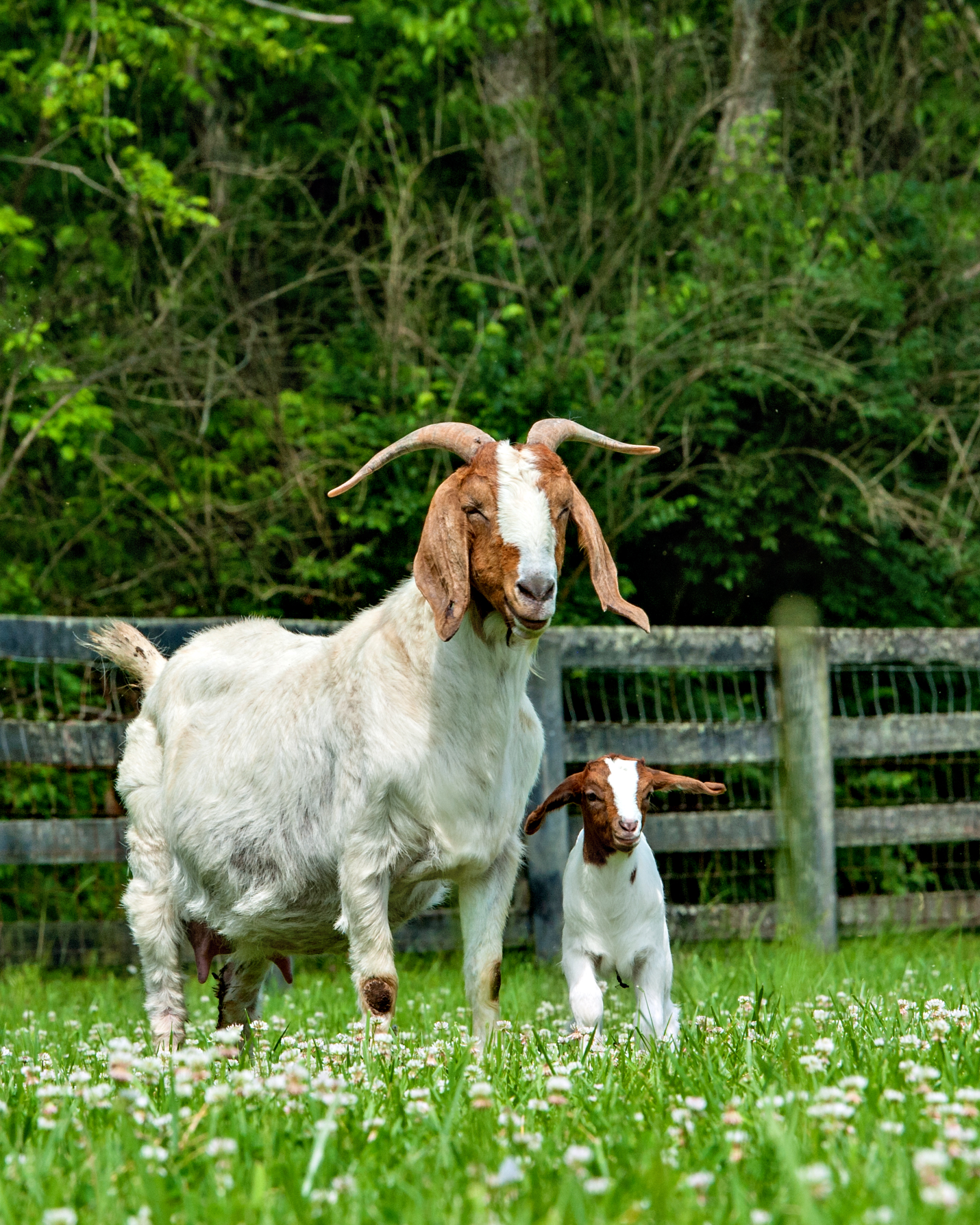 How can I do this? When is the next class? I want to sign up!
You may have another chance coming up very very soon! I would keep my eyes on The Blue Heron Bed and Breakfast and Retreat Center's facebook page, because they are announcing a June date very very soon, and the class will sell out quickly!

ABC36 was even there to cover the class and feature it as a news segment! The segment appeared on Saturday, May 20 at 6:30pm and 11pm. You can see the article they posted about it: here.

As you can see, I'm focused more on cuddling a goat baby instead of the yoga moves. I dare you not to smile while holding a baby goat. It's impossible not to!
Thanks so much for Laura Palazzolo of Bluegrass Equine Photography for taking these amazing photos and allowing me to use them on my blog!