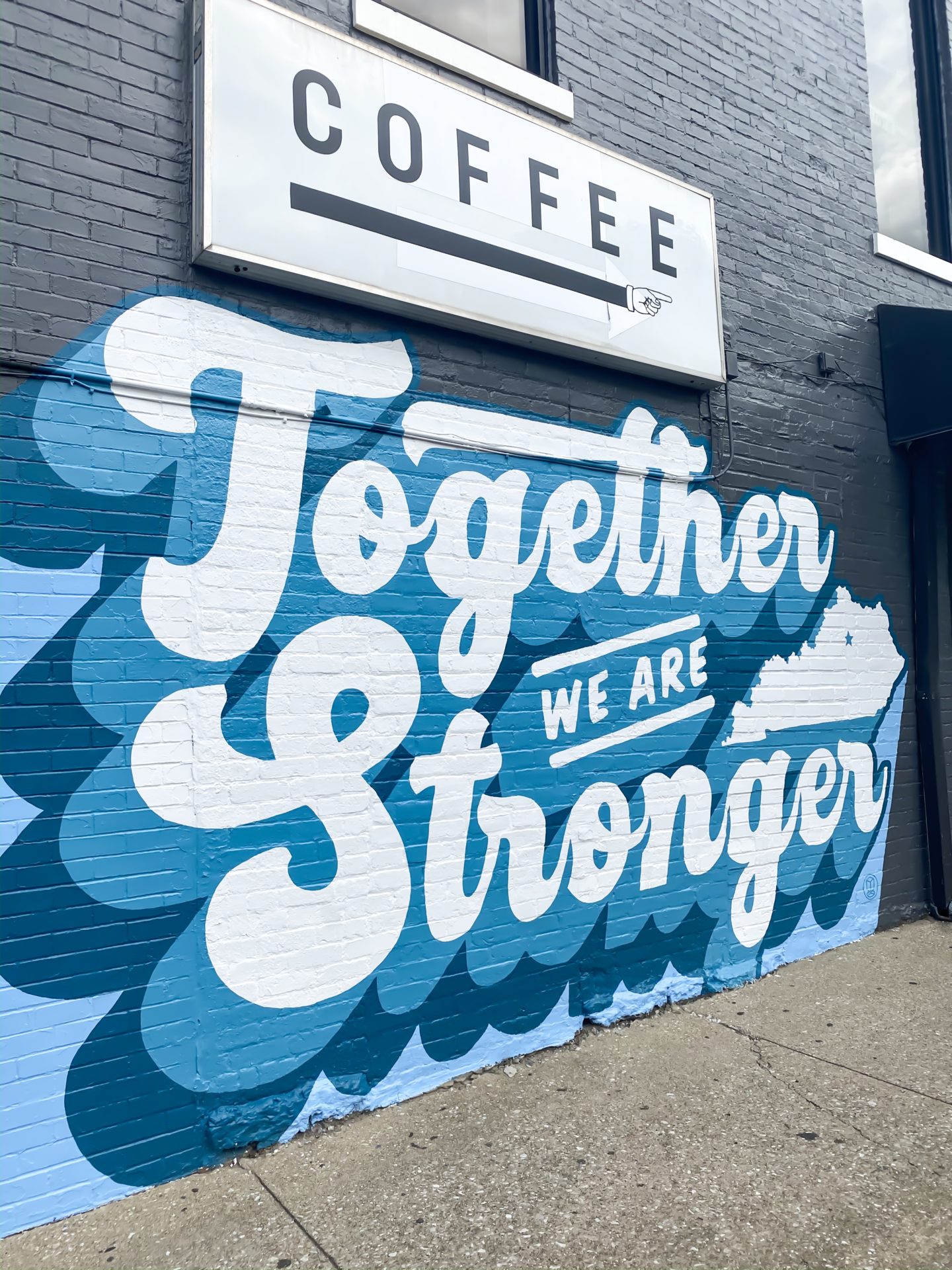 May 16, 2020 marked four years since I launched Fabulous in Fayette! It seriously feels like yesterday I began this site to pay tribute to all the things I love in Lexington and Kentucky. I want to thank everyone who follows me and that enjoys my content. Every like, share, or comment really means a lot!
Like I mentioned in previous blogaversary posts (by the way, I hate that word, but that's what 'they' call it), I'm no stranger to blogging. Fabulous In Fayette may have just turned four, but I've been blogging for eleven years. When starting Fabulous In Fayette, I didn't want the focus to be on me. Contrary to what some assume about bloggers/influencers/content creators, not all of them have a website where the focus is themselves (Many people do and I'm not saying there's anything wrong with that. It just isn't something that I want to do). I'm actually a very private person, so when I first thought about the concept and direction that I envisioned for this site, I decided on a name – Fabulous In Fayette.
Since I didn't want the focus to be on me, I wanted the focus to be on Lexington, the state of Kentucky, and surrounding states. I wanted to showcase what makes our city great. I wanted to highlight and showcase many of the wonderful businesses, events, and things to in Lexington, as well as the hidden gems and the beauty that we have here in the state of Kentucky. Many people complain there "isn't anything to do," but that's just not true. There is always something to do, an event to attend, or a new restaurant to eat at. Now everything may not be your cup of tea, but there is PLENTY of something for everyone. By creating Fabulous In Fayette, I wanted to make a place where you can get all that information in one place and more, whether you are a local to the area, or a visitor for the first time. Granted, because of COVID-19, things may be a little different, regarding events and dining and shopping experiences, but it's one of those things we will see and experience as time goes along.
I'm all about positivity and I wanted Fabulous In Fayette to be a place to reflect that. I only share restaurants and brands I love, whether they are local brands or regional or national brands. I'm all about lifting other businesses up and not about putting them on blast. I'm a really easy-going person, so it would take a lot to upset me. If I have a horrible experience, I'm just not going to mention it.
I had taken a little unplanned break around Thanksgiving and Christmas and finally wrote a few posts around Valentine's Day. Feeling a little uninspired and not sure if I wanted to continue this site, combined with strong opinions about social media and the whole culture surrounding it, made be want to continue my break even longer. I didn't have any idea of how long the break would last. I just knew that I was enjoying it. When I decided to login a few months later in April to update Fabulous In Fayette,  I was shocked to see that I hadn't posted anything since mid-February. Now that things are opening up again, I feel more comfortable getting back into updating Fabulous In Fayette. I didn't want to continue business as usual, because it just didn't feel right to me.
What keeps me going? I've had several people contact me throughout the years, from finding my website by searching in Google, and others have found me on my social media accounts. Quite a few been from other states and have contacted me wanting advice and suggestions on what to do on their upcoming trips to Lexington. This made me feel good and reinforce what I'm doing, because they appeared to value my opinion and input. THIS is what helps keep me motivated and want to keep going.
If you don't already, be sure to follow me on Instagram. There I post things that don't necessarily make it onto the blog. From time to time, I'll post some behind the scenes and videos from being out and about in Lexington on my Instagram stories.
REGULAR SERIES THAT APPEAR ON FABULOUS IN FAYETTE:
POPULAR POSTS FROM 2019:
1. A Travel Guide to Coshocton, Ohio and The Three Rivers Wine Trail
2. A Local's Guide to Lexington, Kentucky: Brunch Spots
3. Travel Guide: Sun Valley Farms in Versailles, Kentucky
4. Local Spotlight: Brunch at Corto Lima
5. Restaurant Spotlight: Cru Food and Wine Bar at The Summit at Fritz Farm
Here's to another awesome year!