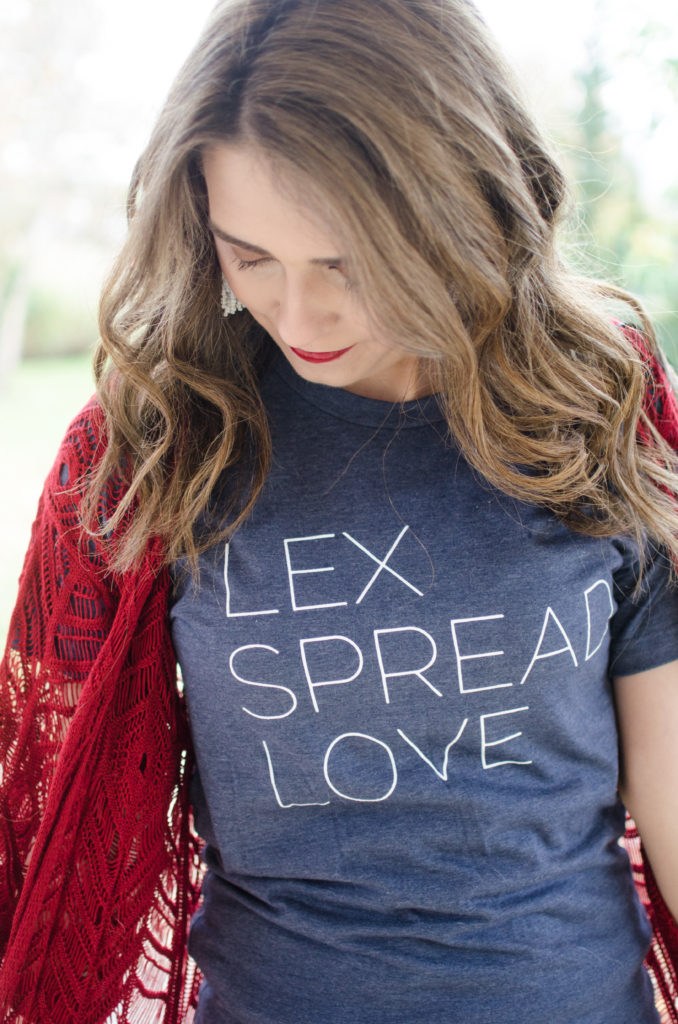 I'm so excited to be a part of the wonderful blogging community of Lexington, Kentucky. Not only are we bloggers that attend events together in the city, we bounce ideas off of each other, and most importantly, we are all actually friends. If you follow us on instagram or watch our instagram stories, you'll likely see us together pretty often. This holiday season, the Lexington Blogger Community has teamed up to spearhead fundraising efforts to celebrate love and community in the city that we love – Lexington, Kentucky.
Lexington is the 60th largest city in the United States (and is continually growing and growing). While it is not exactly a huge metropolitan area yet, it is still a rather close-knit community for its population size (over 315k) made of great and friendly people. In fact, Lexington was ranked the second most generous city in the United States. We wanted to help out by using our reach and presence to raise awareness for a great organization – the Bluegrass Rape Crisis Center.
Twenty percent of shirt sales (seen in photos) will directly benefit the Bluegrass Rape Crisis Center, which is an organization made up of people with diverse backgrounds, skills, and philosophies who are united by a commitment to end sexual violence. The Bluegrass Rape Crisis Center serves the 17-county Bluegrass Region. There are offices located in the following communities: Lexington, Danville, Georgetown, and Richmond. All funds raised will benefit local survivors by funding a 24-hour crisis line, legal representation, community education, and more to end sexual violence in Kentucky. Won't you help us spread love in Lex?!?!
Kentucky has some pretty alarming statistics about rape, sexual assault, and sexual violence against women (and men!)
According to the CDC, in Kentucky, 1 in 9 adult women has been "forcibly raped" at sometime in her life, which totals more than 175,000 women. This estimate does not include alcohol or drug-facilitated rape, attempted rape, 'statutory rape' (i.e., sex with someone under age 16 without explicit force), or other forms of sexual violence.
Almost 1 in 2 women (47%) and 19.6% of males in Kentucky are sexually victimized at some point in their lives.
37.5% of females and 31% of males in Kentucky have been assaulted (sexual/physical) and/or stalked by an intimate partner at some point in their lives.
Approximately 51% of female rape survivors in Kentucky are physically assaulted and/or fear that they or someone close will be killed or seriously harmed.
These statistics are so crazy to me! One in two women in Kentucky are sexually victimized at some point in their lives?! Just let that sink in. Chances are, you or someone you know has been a victim. This is not okay! Something really needs to be done about this!
Something important to remember…
According to RAINN (RAINN (Rape, Abuse & Incest National Network), most sexual violence is not reported to police. Approximately 70% of sexual assaults are never reported to the police. Most victims do not seek medical treatment for their injuries. Only about 30% of sexual assault survivors are treated for injuries.
Did you know? Rape is the costliest of crimes to its victims.
Overall, victim costs are estimated at $127 billion per year. Taking into account short-term medical care, mental health services, lost productivity, and pain and suffering, the cost per sexual assault is estimated at $110,000.
The CDC says that societal costs include business losses through absenteeism and third-party liability; criminal justice responses, such as investigation, prosecution, incarceration, and registration; and-non-monetary losses, such as fear and corresponding loss of quality of life. Victims of sexual violence lose nearly 8 million days of paid work.
For those that donate to BRCC, this is what your money is funding:
$25 raised provides 1 hour of therapy for a sexual violence
$50 raised provides legal advocate for 1 hour
$75 raised provides 1 violence prevention education workshop
$100 raised covers 8 hours of volunteer training
Survivors are at greater risk for mental health problems than those who have never been sexually assaulted:
3% of female rape survivors in Kentucky experience post-traumatic stress disorder (PTSD).
30% experience major depression at some time in their lives.
33% experience serious suicidal thoughts at some time in their lives.
Long-term physical impacts are frequently related to sexual violence such as sexually transmitted infections, unplanned pregnancy/child-birth, eating disorders, sleep disorders, and use of alcohol and/or other drugs.
As you can see, the trauma of rape and sexual assault can have long-lasting effects.
Thanks to those who made this fundraiser possible:
Shirt – Bluegrass Script – Designer/Sales Platform – @bluegrassscript on IG
Shirt – Push Push Print – Screen Printing – @pushpushprint on IG
Video – Stella Sharpe – Videographer/Product Photographer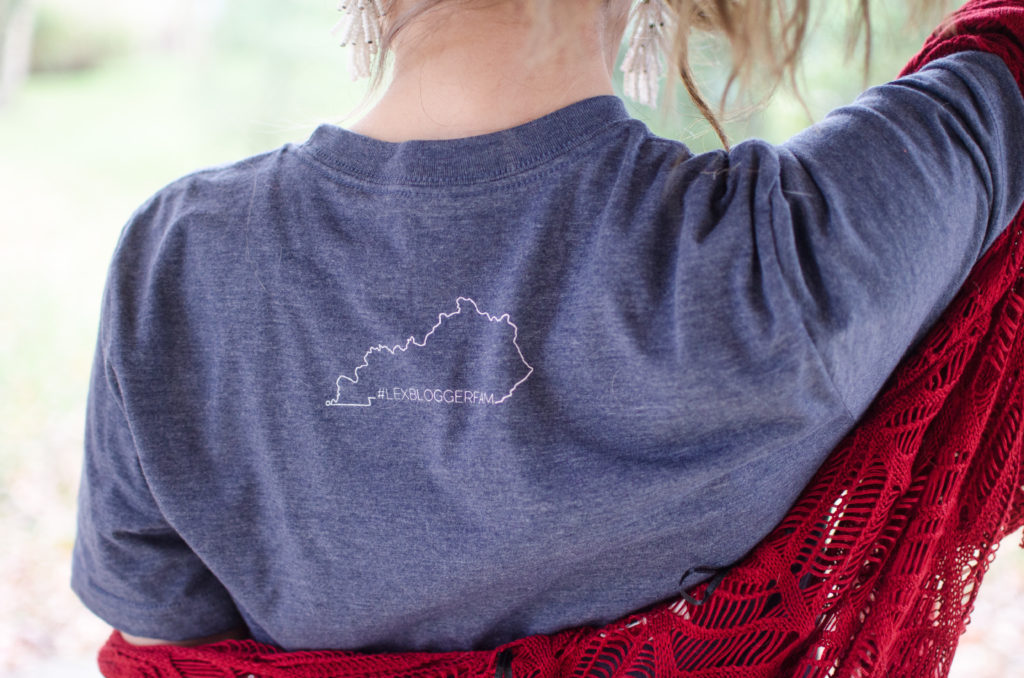 Want to purchase the shirt and support a great cause?! Pre-sale ends on 11/27 to ensure orders will arrive by Christmas!
"LEX SPREAD LOVE" this holiday season!!