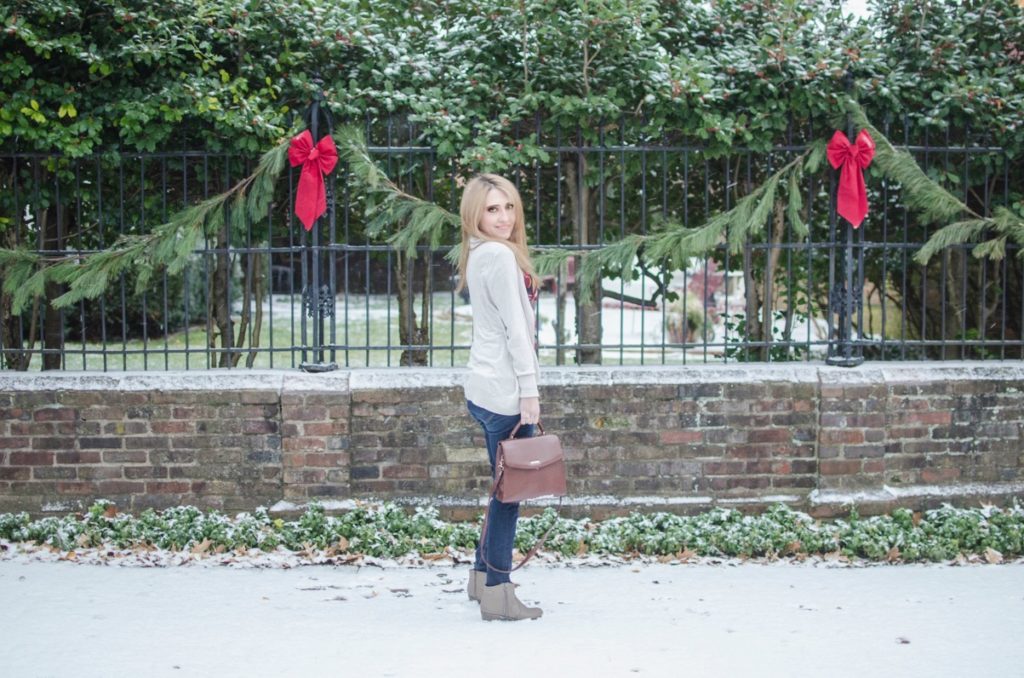 It seems like time goes by so incredibly fast. 2017 was such a wonderful year that had so many amazing things happen! I always like to reflect back on the year to see where it started and how it ended. I think it's always good to see where you started the year and where you ended up. Sometimes it's amazing to see how far you've come and what all you accomplished within a year.
I love the feeling of a new year. It's a fresh start and a blank slate. Anything can happen! I already my goals written out for 2018, and I have so big ones! I have a feeling that 2018 will be even better than 2017!
Let's take a look back at 2017…
 2017 Year In Review:
January:
Not really much happened in January, but we did see the Oscar Mayer Wienermobile. It was located in the Kroger parking lot off of Richmond Road. The last time my husband and I saw one was back in 2011 in the parking lot of the Landsdowne Shoppes. There are actually only eleven active Wienermobiles, which are assigned to specific parts of the United States.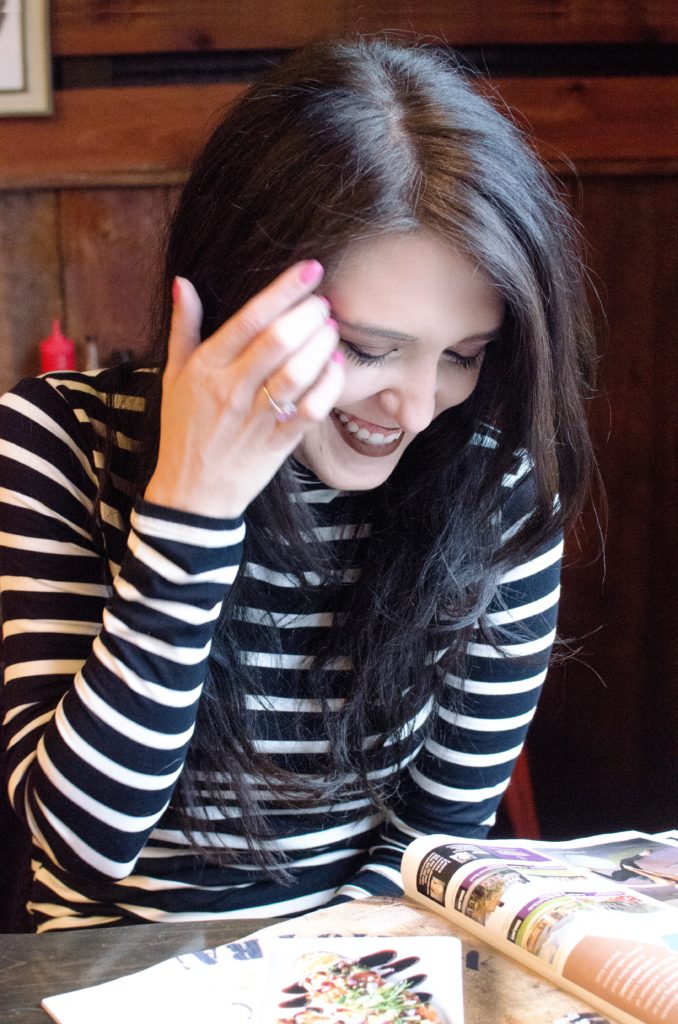 February:
In February, I celebrated two years of officially working from home. Some people may not know, but I'm an ESL (English as a Second Language) teacher, and I teach adults from all around the world. In addition to that, there is of course this blog, Fabulous in Fayette.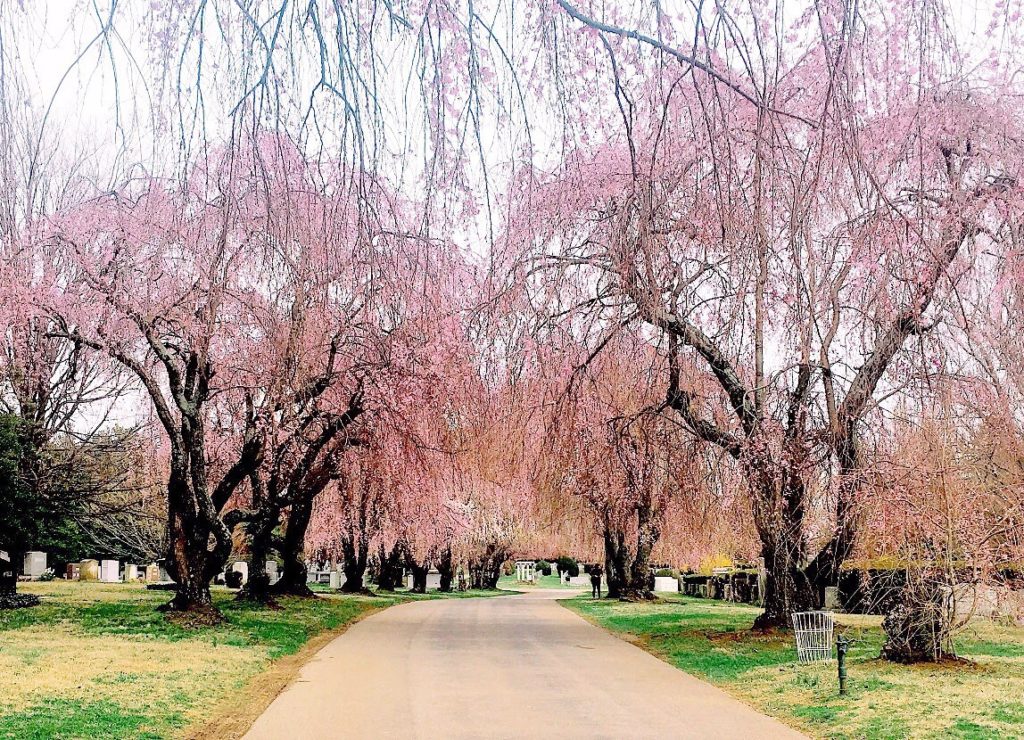 March:
This month was probably one of the most exciting of the entire year! On March 2, my husband and I bought a house! We had been working and planning on it for quite awhile, and when we put our plan in to action, it happened quickly. We also found out how crazy the housing market is in Lexington. Houses would go on the market one day and in a couple of hours they were off the market. Many times a house would have dozens of offers and some were even over the asking price. We saw the house we wanted listed one day and looked at it in person the very next day. That same day, we made an offer. The following day, it was officially ours!
Some people may not know that I'm a photographer. I used to do fashion photography, as well as couples and families, but not as much as I used to. Every year, I enter a photography contest. In 2017, one of my photos made it to the top 3.5% of photos in the Shoot and Share contest! For 2017's contest, 332,678 photos were entered into the contest!

April:
In April, I celebrated my 31st birthday, and my husband bought me a truck! We became the proud owners of a 2017 Toyota Tacoma TRD Sport 4×4. This is our first new car ever! It only had 5 miles on it when we bought it! In fact, I still have the same car that I had in high school – a 2002 Chevy Cavalier (16 years is a crazy long time to still have the same car). We got rid of our 2002 Ford Explorer that we had for five years. It had been a long time coming and something we had planned on for about two years. Hard work really does pay off!!
This was the month that we closed on our house and moved in! Closing day was April 13!
I also saw myself on the news waiting outside of Liquor Barn waiting outside for the Maker's Mark Commemorative Bottle [RELATED: Maker's Mark Releases UK Basketball Commemorative Bottle Honoring the 1996 Championship Team].
One of my goals is to meet all the Master Distillers from the bourbon distillers, as well as getting them to sign a bottle of bourbon. I got to meet Chris Morris, Master Distiller at Woodford Reserve at a Derby Event at Liquor Barn [RELATED: Derby Like a Local | The Official Drink of the Kentucky Derby].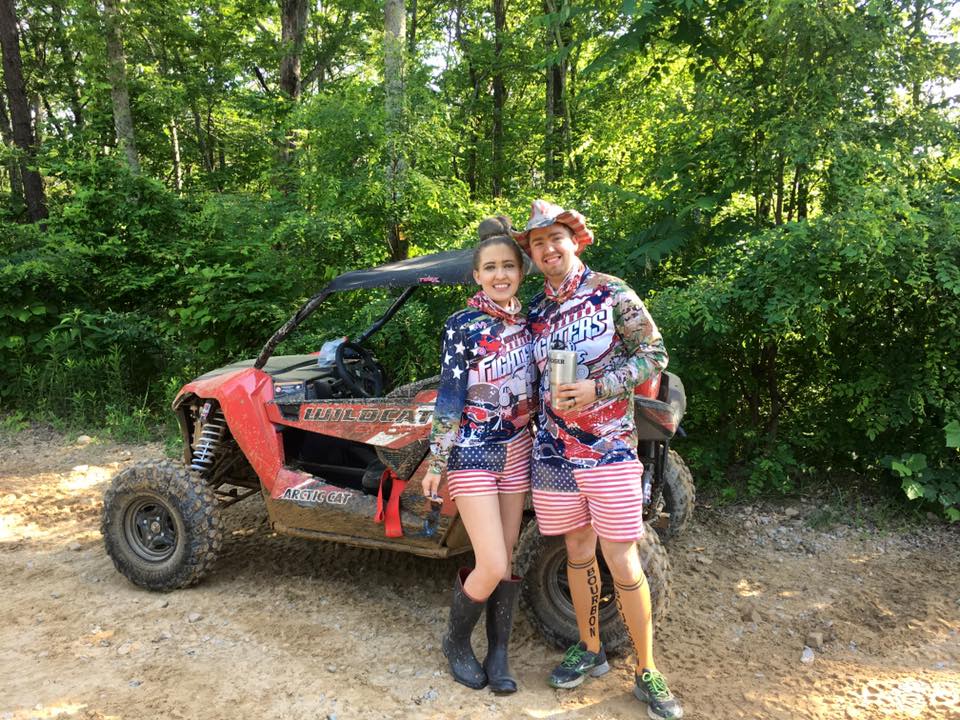 May:
This month was super action-packed due to collaborations and invites to events because of my blog. Fabulous in Fayette celebrated one year! This seemed to be the month where everything kick-started into high gear. One of the collaborations that started it all was with Thorton's and the event that seemed to start it all was the Maker's Mark/Shake Event. It was a private event that was open to Maker's Mark ambassadors. Before that, things would be more sporadic, but now collabs and events have become more of a regular occurrence.
The Summit at Fritz Farm officially opened in Lexington, which led to many grand opening parties throughout the upcoming months, as well as collabs.
My husband and I have a rather large friend group (around 20+ people) and we all go on a major four-wheeling trip over Memorial Day weekend (White Knuckle at Brimstone) and also in September (Paragon at Brimstone). This month, we purchased our own SXS, so we wouldn't have to be split up because we were riding in different SXSs.
I'm super obsessed with baby goats, so I made one of my dreams come true. I had been seeing Goat Yoga pop up in videos that people shared on facebook. I wished something like that would happen here, and I was so ecstatic to find out there was a "Yoga with Baby Goats" class being held in Richmond. I think they are so incredibly adorable, so when I saw the The Blue Heron Bed and Breakfast and Retreat Center was doing Goat Yoga, I knew I had to sign up! I was even on the news, because they were there covering the "Yoga with Baby Goats" event!! I was definitely more interested in cuddling baby goats than I was the actual yoga [RELATED: The Latest Craze Makes it to the Bluegrass State…Goat Yoga!]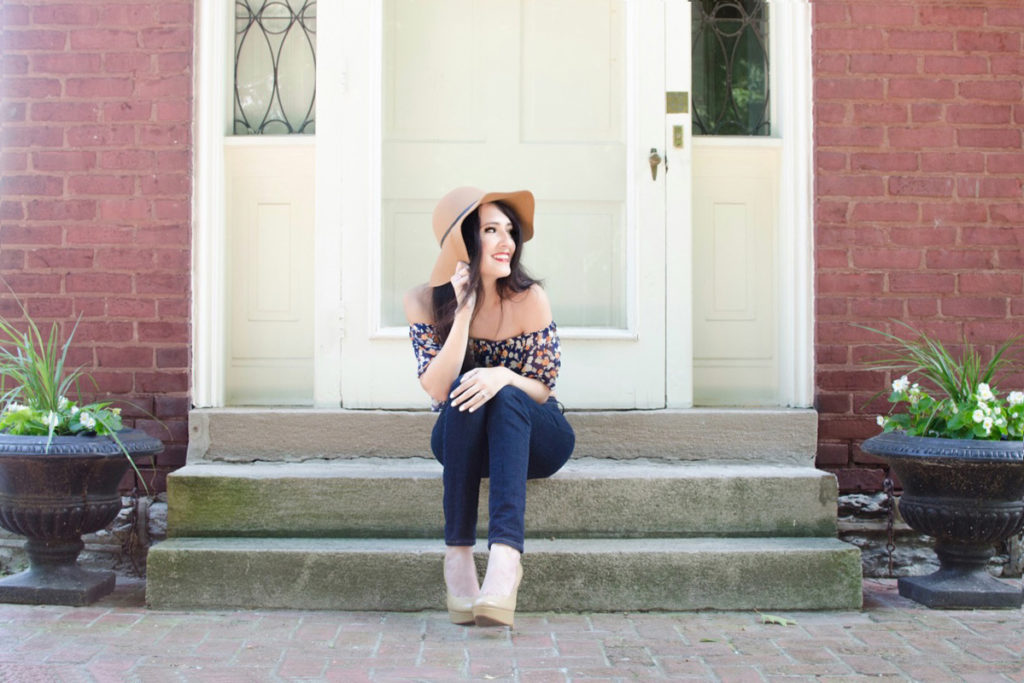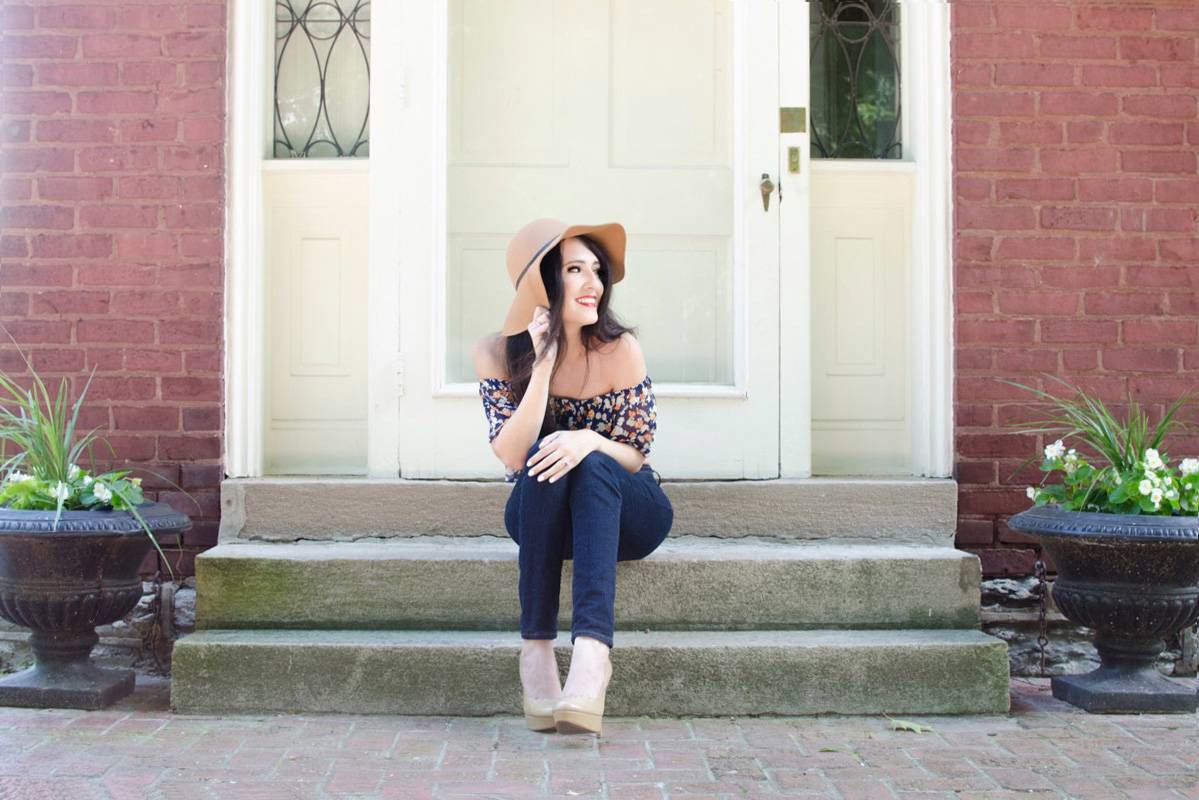 June:
In June, my husband and I celebrated 6 years of marriage! This year also continued our least favorite tradition of not being together on our anniversary. It's okay though, because we always still celebrate it later! It's not about the exact day necessarily, but the love you have for one another! Since my husband was gone again this year, my best friend and I went to the 9th Annual Beer Cheese Festival located in Winchester, Kentucky aka the birthplace of beer cheese. We had a blast, but it was probably the hottest day of the year [RELATED: The One and Only Beer Cheese Festival in the World Celebrates Nine Years].
THE COOKING CHANNEL contacted me about being a judge on one of their shows (just for an episode!!) Sadly, nothing came of it, but they now know who I am and were able to find my blog through google! It's so crazy to think that I used to be a picky eater for years, but not anymore (haven't been for a few years). IT IS possible to change!! In fact, USA TODAY named Lexington one of the top five "Underrated Foodie Cities of the South." Living here, you are surrounded by so many delicious options that you won't find anywhere else!
There were so many events this month, such as the Grand Opening of Cos Bar [RELATED: Cos Bar Grand Opening Party | The Summit at Fritz Farm], being one of the first to try the new summer menu at BurgerFi [RELATED: Burgers and BBQ: Summertime Sneak Peek at BurgerFi], celebrating the opening of the Frye Store with Bulleit Bourbon [RELATED: Bourbon and Boots: The Grand Opening Celebration For The Frye Company], and spreading the word about a new bar located in downtown Lexington [RELATED: Curing a Case of the Mondays at West Main Crafting Company].
I met Al Young, Brand Ambassador of Four Roses back in 2016, but I got to see him again at a bourbon event at OBC Kitchen. This was a special opportunity, because those attending got to taste the Al Young 50th Anniversary Small Batch Bourbon. It was launched on June 10 and immediately sold out! [RELATED: Celebrating 50 Years With Brand Ambassador Al Young of Four Roses].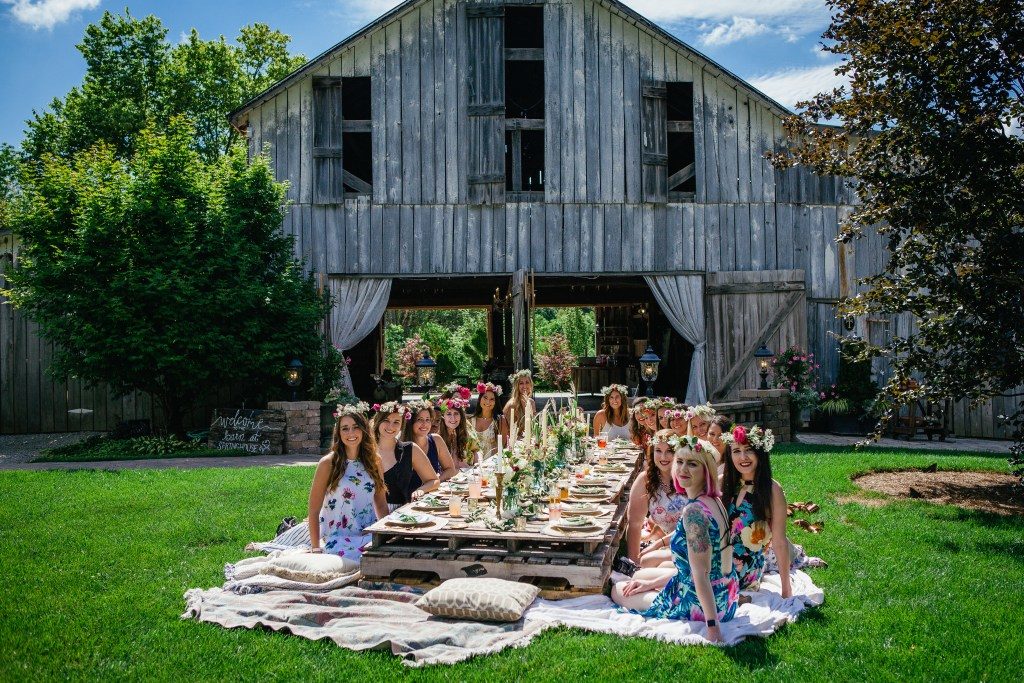 July:
Eighteen local bloggers (including myself) put together the most epic "extra" blogger brunch ever! It was what Pinterest dreams were made of! [RELATED: Most Epic Blogger Brunch at The Barn at Springhouse].
I deemed July the FOODIE month! I branched out and started covering events in Ohio, such as the Taco Festival in Cincinnati [RELATED: Peace Love & Tacos: Taco Festival Cincinnati], which led me to even bigger opportunities later this year. In Lexington, there was Lexington Burger Week, which is one of my favorite weeks. There were so many delicious burgers, but not enough time to eat them all [RELATED: Lexington Burger Week 2017: The Burgers and How to Make the Most Of It]. Usually every year, Lexington has a Restaurant Week, but in 2017, but this year a key sponsor canceled last minute. A bunch of restaurants teamed up together and formed Lexington Eats Weeks to fill the void where Restaurant Week would have been. Lexington Eats Week introduced me to one of the yummiest burgers I've ever eaten – The Noli Burger from Minglewood. It was topped with melted brie, bacon and bourbon and orange marmalade [RELATED: Live Love & Eat Local: Lexington Eats Week 2017 Recap].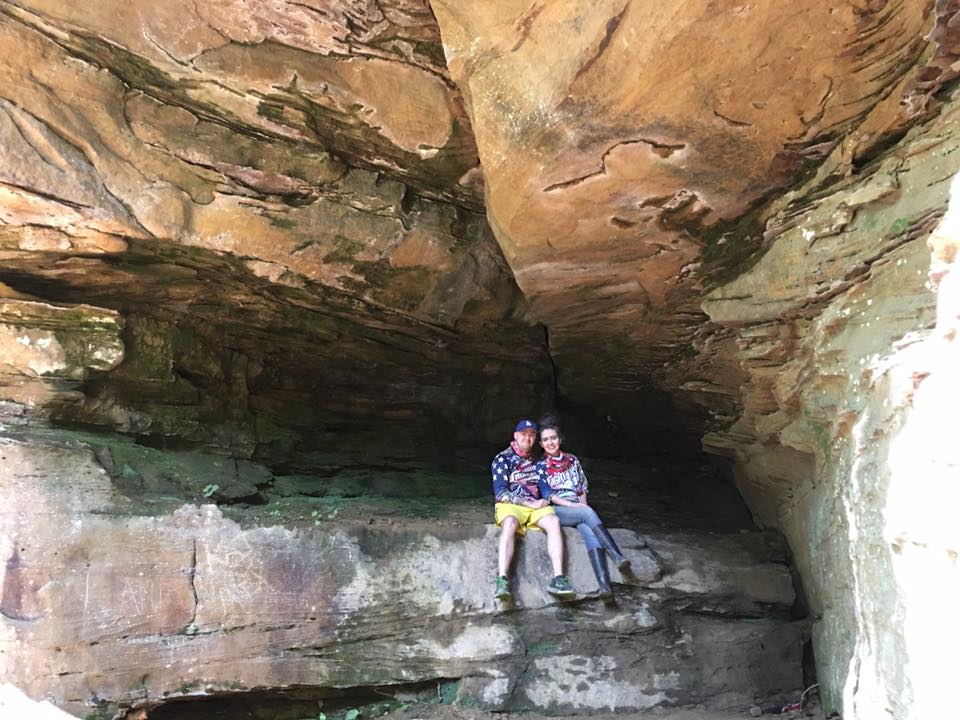 August:
One my favorite distilleries is Buffalo Trace, so I was super ecstatic when they invited me to one of their private events, the Grand Opening of Bourbon Pompeii. This is definitely one of the coolest discoveries that has happened in the bourbon world! [RELATED: Uncovering Bourbon Pompeii at Buffalo Trace Distillery]
My husband and a few of ours friends took our SXSs out to Wildcat in London, Kentucky. They have some of the most amazing views and rock formations. I had some of the coolest pictures, but my phone went on the fritz and I lost all of my photos and videos from June through August. Sadly, this is the only picture I have from that weekend!
One of my favorite food festivals happened again, CRAVE. It's a must for trying out local restaurants. It's an event that you shouldn't miss!
I couldn't do a recap without mentioning the solar eclipse. Here in Lexington, we were at 95% totality. You could tell that it was darker outside during the eclipse, but it wasn't pitch black like it would've been at 100% totality.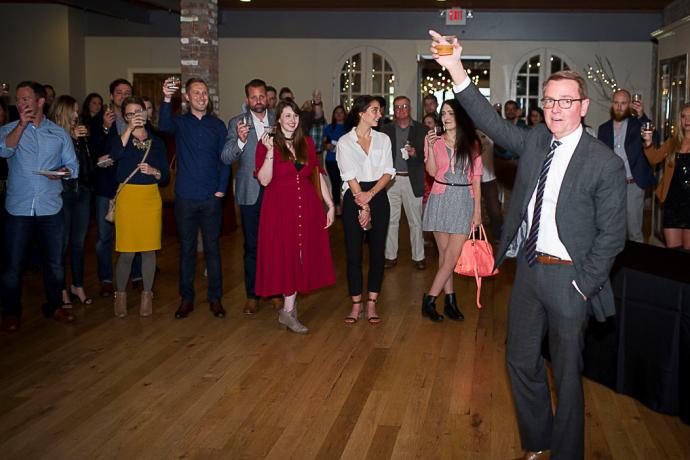 September:
September was a super busy month for the blog. It was National Bourbon Heritage Month, and there was so many events galore happening in celebration because of it! Earlier in the month, I was invited to attend the premiere of NEAT: The Story of Bourbon. I had been following this movie for two years, ever since I first found out that they were making it. The night started off at the VIP party at The Livery, then onto the hometown screening at the Kentucky Theater, and then the unofficial after party at the Elkorn Tavern in the Distillery District. I got to meet so many great people; fellow bourbon lovers and well as the wonderful people who made the film (the director, producers, and others) [RELATED: NEAT: The Story of Bourbon Hometown Screening].
Not only that, but I attended Bluegrass Distillers' Blue Corn Bourbon Release Party [RELATED: Bluegrass Distillers Blue Corn Bourbon Release Party], which is a micro-distillery located on West Sixth Street In Lexington, Kentucky. Also, I was invited to an event for Bluegrass Hospitality's 50th Private Barrel Selection of Woodford Reserve [RELATED: Bluegrass Hospitality Group's 50th Barrel Pick of Woodford Reserve]. This barrel pick is a pretty big deal, because BHG has become the FIRST account IN THE WORLD (yes, in the world!!) to pick fifty private selection barrels of bourbon from Woodford Reserve. Their first private barrel pick was in 2006 and their fiftieth was on June 30, 2017. The account with the next closest number of picks has chosen 18 barrels with their 19th barrel pick already scheduled.
I felt like a legit bourbon blogger and was even sent samples of I.W. Harper and Bulleit Bourbon Barrel Strength to review [RELATED: Review: Bulleit Bourbon Barrel Strength and I.W. Harper]. I even got to interview Doug Kragel, who is a National Whiskey Educator for Diageo North American Whiskies [RELATED: Q&A with National Whiskey Educator Doug Kragel of Diageo North American Whiskies].
This was the month that I started to go blonde! (As of January 4, I've had it done three times, and phase four happens at the end of this month).
October:
October brought on more food events. Remember the Taco Festival that I worked with earlier in the year? I got to work with them again and cover the Food and Wine Experience, which was at Norton Commons in Prospect, Kentucky. I even got to meet Chef Graham Elliot, which was super cool! [RELATED: Courier Journal Food and Wine Experience 2017 in the Beautiful Norton Commons]. Like every year, I got to help celebrate White Dog Day at Buffalo Trace.  White Dog Day is a celebration held at Buffalo Trace, and this year marked their 244th distilling season. [RELATED: White Dog Day at Buffalo Trace Distillery]
November:
Lexington Pizza Week is celebrated again around Lexington with $5 pizzas at the participating restaurants. So many delicious pizzas to choose from! Myself and the #lexbloggerfam teamed up to raise money for a great cause. Lexington was ranked the second most generous city in the United States. We wanted to help out by using our reach and presence to raise awareness for a great organization – the Bluegrass Rape Crisis Center. Twenty percent of the proceeds went to this organization! [RELATED: Lex Spread Love This Holiday Season].
This particular year, I started getting into the Christmas spirit on November 1. The #lexbloggerfarm attended a Wreath Making Workshop at The Barn at Springhouse. It was super fun creating a live wreath and was wonderful seeing it on my door throughout the Christmas season [RELATED: Wreath Making Workshop at The Barn at Springhouse].
I was super excited about getting a Christmas tree this year, since this was the first year in our brand new home. I was wanting the biggest tree that we could find, especially since we have tall ceilings. We went two days after Thanksgiving and got the biggest one they had – about 11 feet tall! [RELATED: Picking Out the Perfect Tree at Barker's Christmas Tree Farm]
December:
December was a relatively low-key month. We still went to several Christmas events around Lexington, such as the open house at Martine's Pastries and the Lighting of The Summit at Fritz Farm. My husband and I ended up hosting our first ever party at our new house – a New Year's Eve party!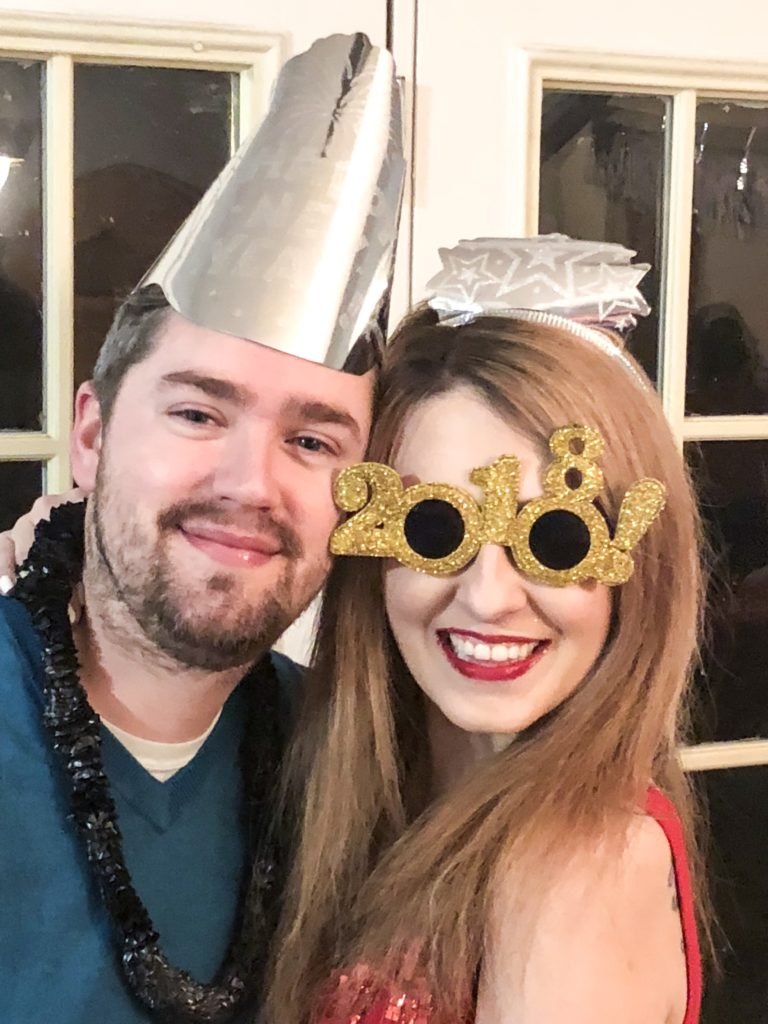 Here's to an amazing 2018!!
What amazing happened to you in 2017?