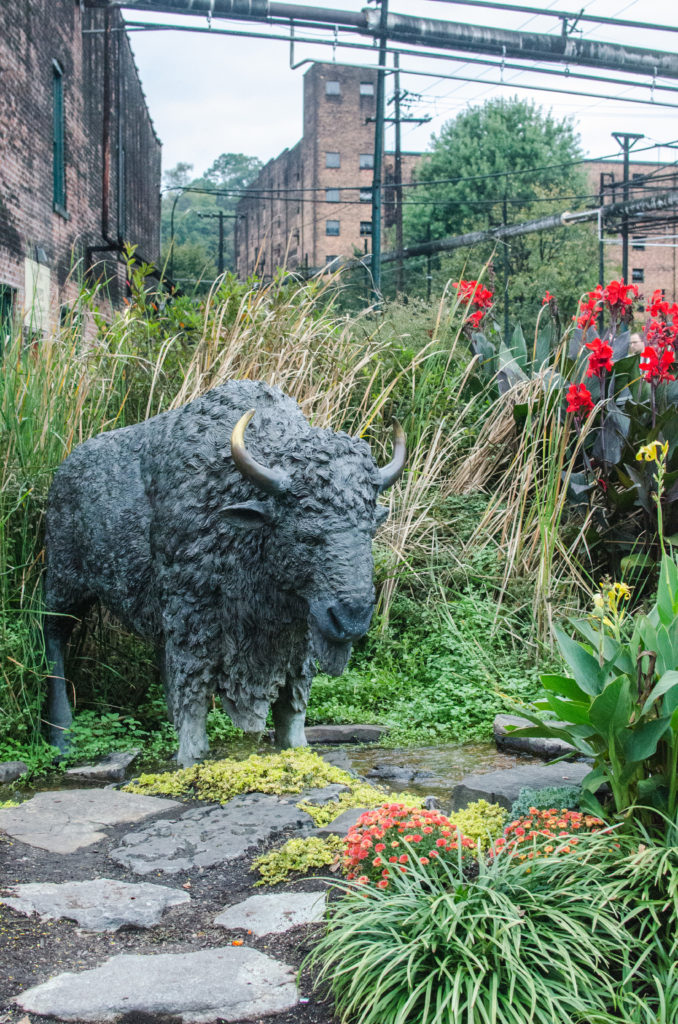 Mid-October marked the beginning of the new distilling season. Some may be wondering what is "White Dog Day?" Sadly, it doesn't involve white doggies (I only say that, because I am a crazy dog lady, but wouldn't that be the coolest if they were there!). White Dog Day is a celebration held at Buffalo Trace, and this year marked their 244th distilling season. You do the math. That means Buffalo Trace dates back to the year 1773. Buffalo Trace has continuously been operating since 1775. They didn't even shut down during Prohibition, because they were one of the few distilleries that were licensed by the federal government to distill bourbon for 'medicinal purposes.' Buffalo Trace sits on approximately 378 acres of land (actually more now, since they just purchased more land). Buffalo Trace has also won more awards than any other distillery in the world in the past decade.
I was so excited to be invited back again this year to take part in the celebration. Last year, my best friend went with me, but luckily this year, my husband was able to come! I was so happy, because he rarely gets to attend the events I'm invited to, due to his work schedule.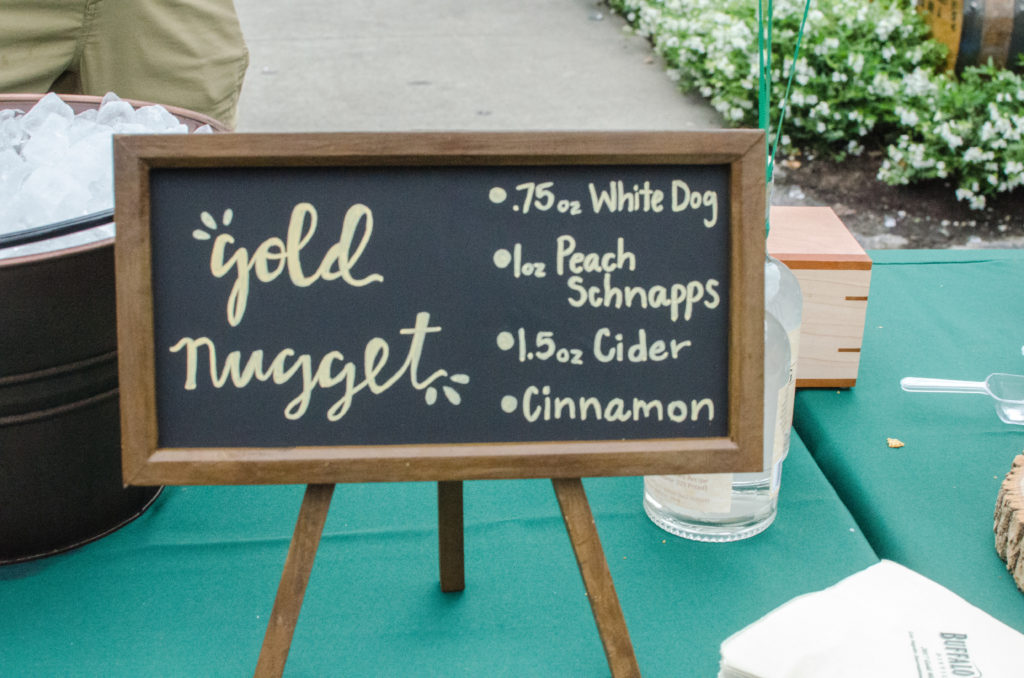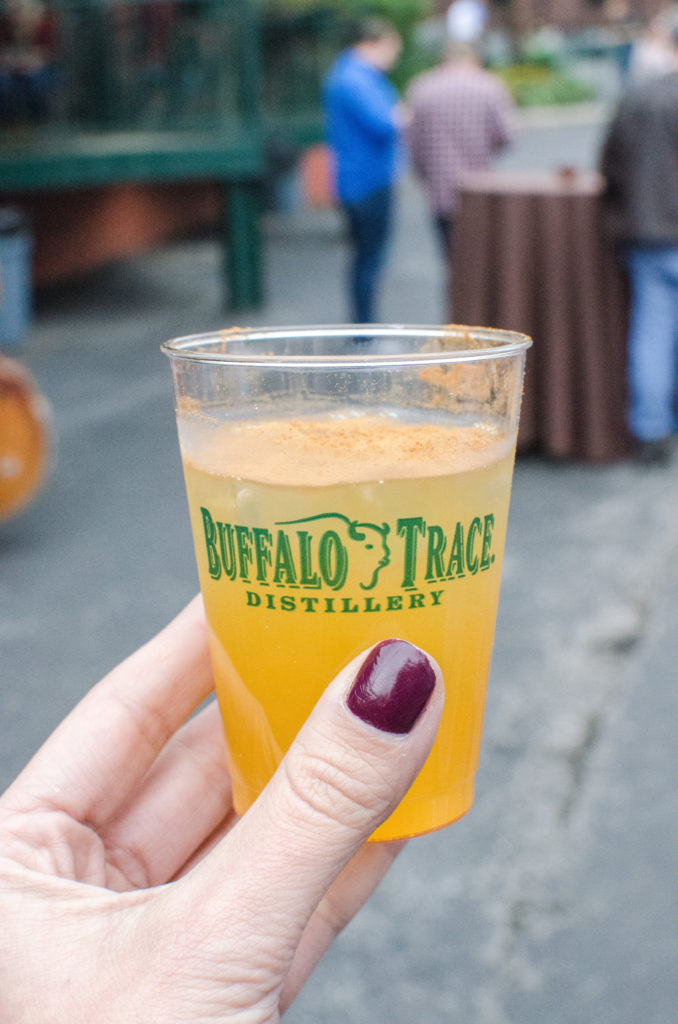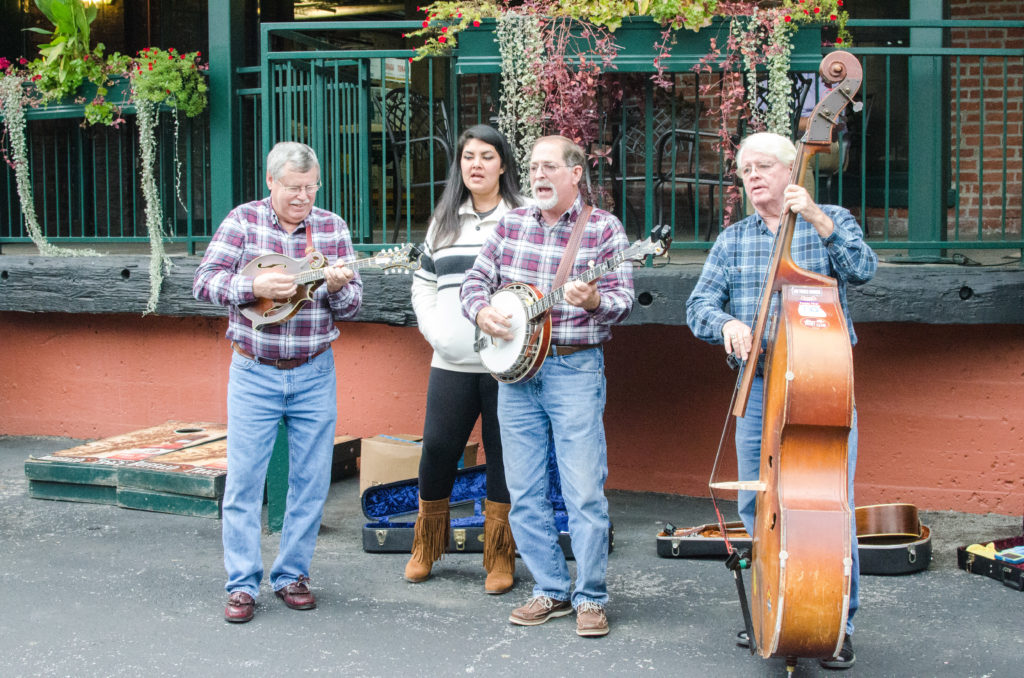 The event started off with music from a live bluegrass band and a welcoming cocktail. This year's cocktail was called "Gold Nugget." It was made with White Dog, Peach Schnapps, cider, and cinnamon. It was the perfect drink for fall!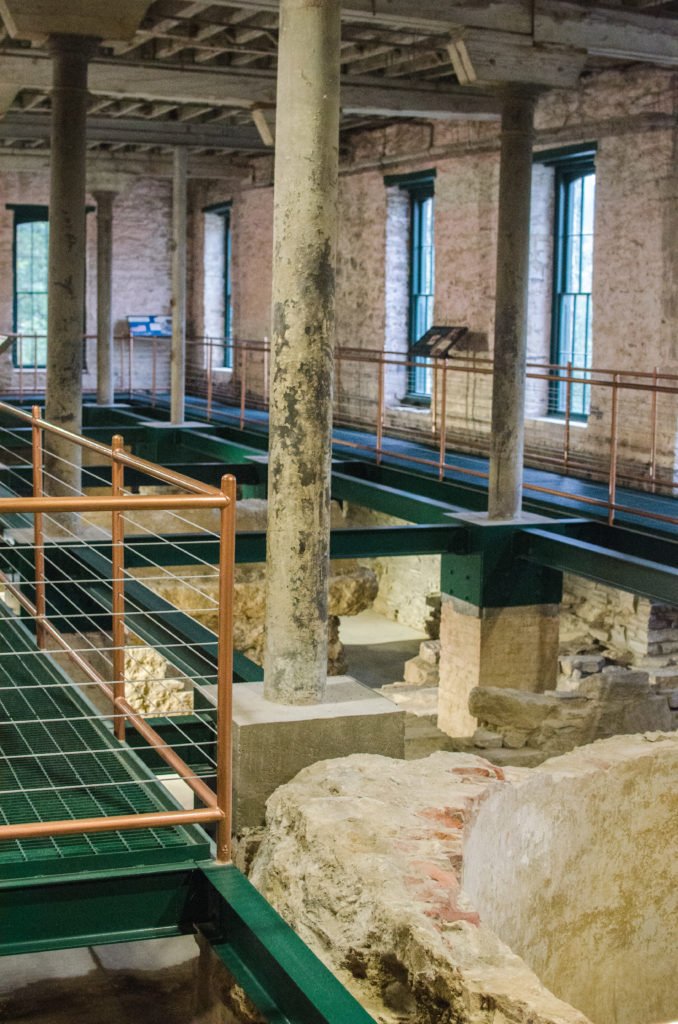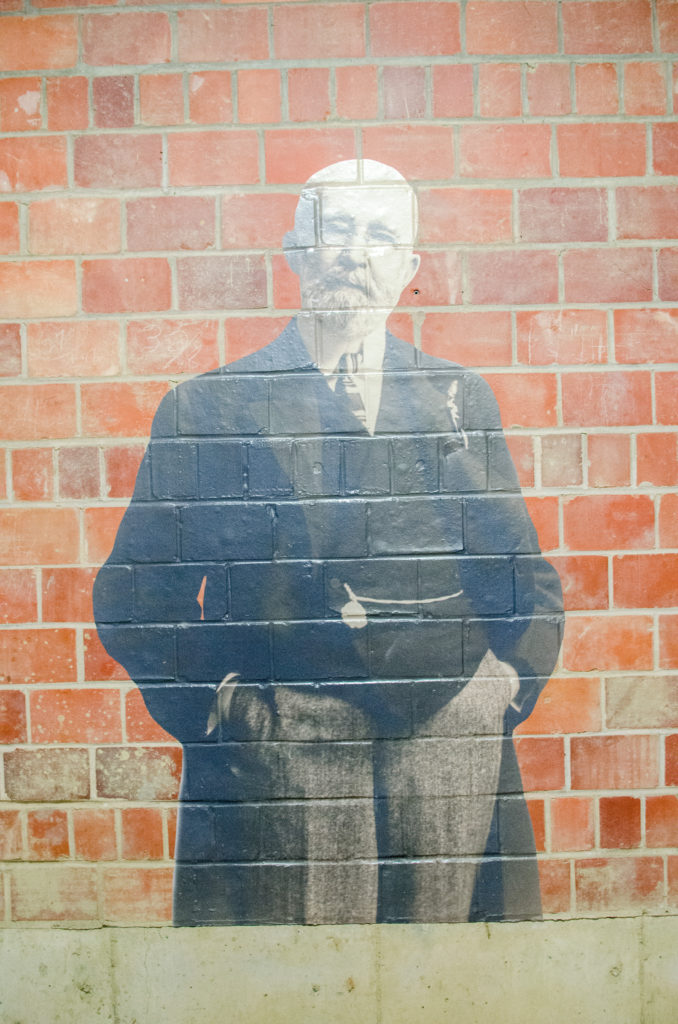 I noticed that there were probably about 3x more people than there were last year. This probably has something to do with the current big boom of bourbon that we are in. Since there were so many people, we were each given a number, so we could easily be separated into different tour groups.
Last year, when I attended White Dog Day, I went on the Hard Hat Tour, but this year, the tour was Bourbon Pompeii, since it was recently opened to the public.
After the tours, everyone signed the barrel, which will then be put into one of the rickhouses to age for about nine years. One of the coolest things is that at one of the White Dog Day celebrations in the future, you'll be able to purchase a bottle of bourbon from the barrel that you signed. If you attended White Dog Day in 2007, you were able to buy a bottle from the signed barrel at White Dog Day in 2016.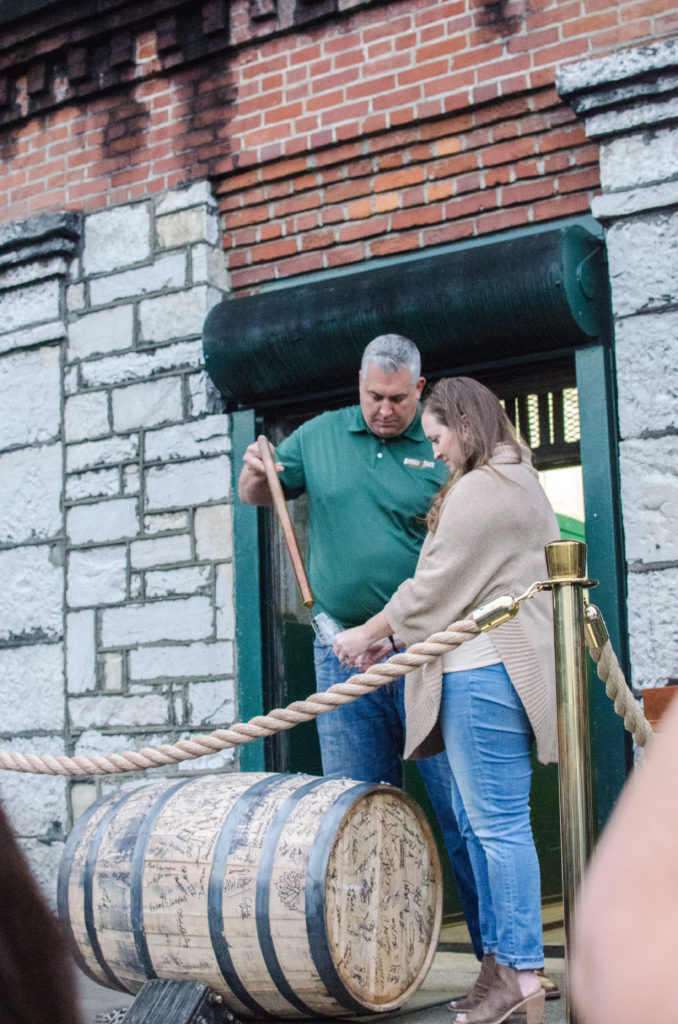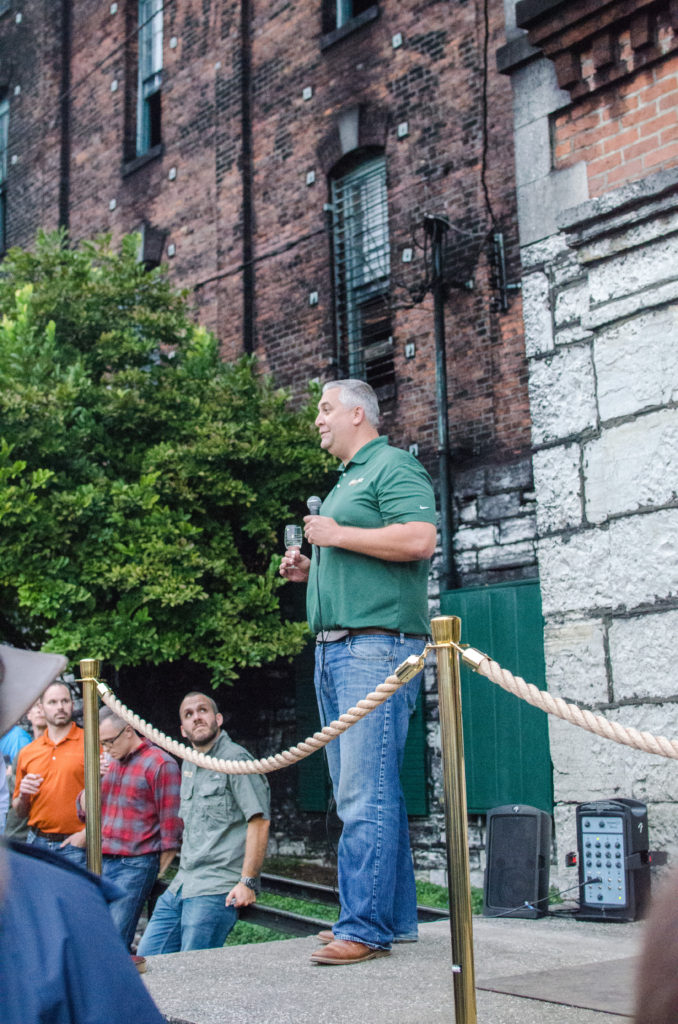 Once the barrel was signed by everyone, it was time to do the celebratory toast of the "White Dog." Before the official toast, Freddie Johnson, who is a tour guide at Buffalo Trace, started us off by pouring the White Dog into our cupped hands. He then asked us to slap our hands together and then smell them. It smelled very strong; like the high proof whiskey it is. He then asked us to wave our hands around for about thirty seconds. When we smelled our hands again, it smelled like corn. Then he had us wave our hands around again, and then our hands smelled like bread. It was pretty cool to see the changes in the smell.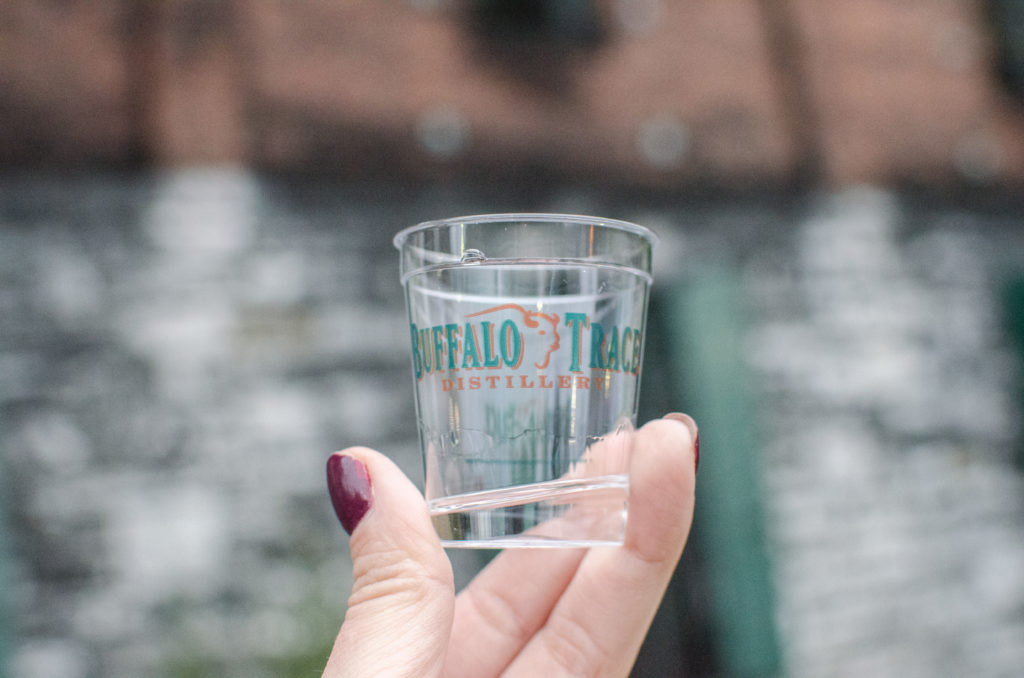 It was then time for the official toast! You may think that this cup appears to be empty, but it isn't! There is White Dog in it!
White Dog is what you get when the liquid leaves the stills. If you were to put it into the charred oak barrels and age it for 'x' number of years, you would get bourbon. White Dog is a straight, clear liquid. White Dog Mash #1 (which you can purchase in most liquor stores) from Buffalo Trace is distilled to 125 proof.
It was then time to eat and head to the Elmer T. Clubhouse for dinner and drinks. There was tons of delicious food. I just wish I was able to get more of the burgers, but they went quickly!
Until next year!