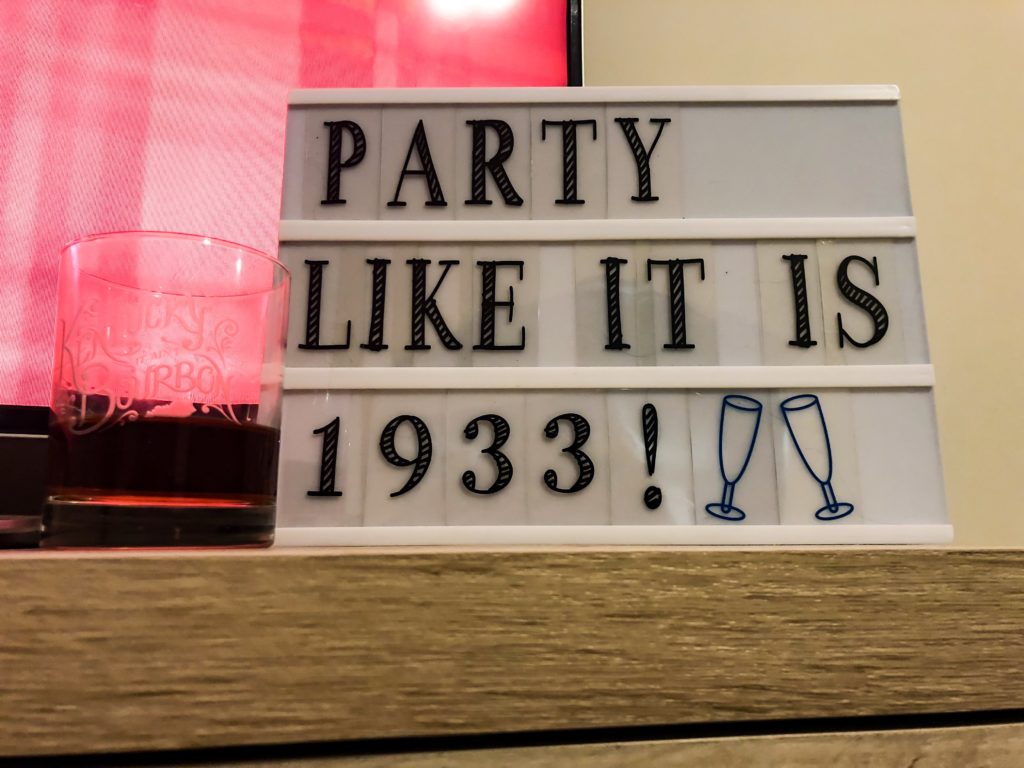 Today there is a reason to celebrate! Today is Repeal Day! Three weeks after taking office, Franklin Roosevelt signed an amendment rescinding the Volstead Act on December 5, 1933, which put an end to Prohibition. Prohibition lasted a long 13 years, 10 months, and 19 days. This was the only U.S. constitutional amendment ever rescinded.
Aren't you glad we didn't live back then? But how did we end up there in the first place?
Let's take a look…
What is Repeal Day?
The Women's Christian Temperance Union believed that alcohol was the cause of many social issues, which is why they began promoting Prohibition for many years. People were killed, as well as lots of bars were vandalized. Congress passed the 18th Amendment on January 16, 1919, which would supposedly ended crime, poverty, mental illness, and drunkenness by outlawing alcohol.
However, during Prohibition organized crime rose. Respect for the law diminished and drunkenness, crime, and resentment towards the federal government ran rampant. Over the next thirteen years, the number of repeal organizations increased, while the support for Prohibition decreased due to people being aware of the problems that Prohibition had caused in its wake. In 1932, Franklin D. Roosevelt ran for President and included the repeal of Prohibition as part of his platform.
On December 5th, 1933, the 21st was ratified. The amendment still allowed for state and local levels of Prohibition, but by 1966 there were no state laws banning alcohol.
The Popularity of the Speakeasy
Speakeasies were illegal, but became extremely popular during Prohibition. Some speakeasies were operated by people who were involved with organized crime. Though they would be raided and the patrons and owners would be arrested, the speakeasies still remained popular and profitable. Lots of changes came with the surge of the speakeasy, such as people of all races gathering together. Another change was the involvement of women. Many speakeasies would attract women to get more profits, and women themselves began to open speakeasies of their own.
Culture was also affected by Prohibition, such as companies that were restricted from depicting alcohol on screen. However, some still continued to do so, because they wanted to show the true American lifestyle.
Despite alcohol being banned… you could still get "medicinal" bourbon
Whiskey was available during Prohibition but with a doctor's prescription. There were six whiskey producers that had licenses given by the US Government to bottle and sell liquor during this time for medicinal purposes. Each person was allowed just one pint every ten days.
Buffalo Trace located in Frankfort, Kentucky claims the distillery is the oldest continuously-operating distillery in the United States. During Prohibition (1920-1933), the distillery was allowed to remain operational and was one of six distilleries licensed by the federal government to sell bourbon for 'medicinal purposes.' In 1933, Prohibition ends with only four distilleries in Kentucky capable of producing whiskey.
Why Do We Celebrate?
Unlike all of the other holidays, Repeal Day is a day that is actually written in our Constitution. Without this amendment, Kentucky probably wouldn't be known for its bourbon or the place we know and love today!
Cheers!
How are you going to celebrate today?