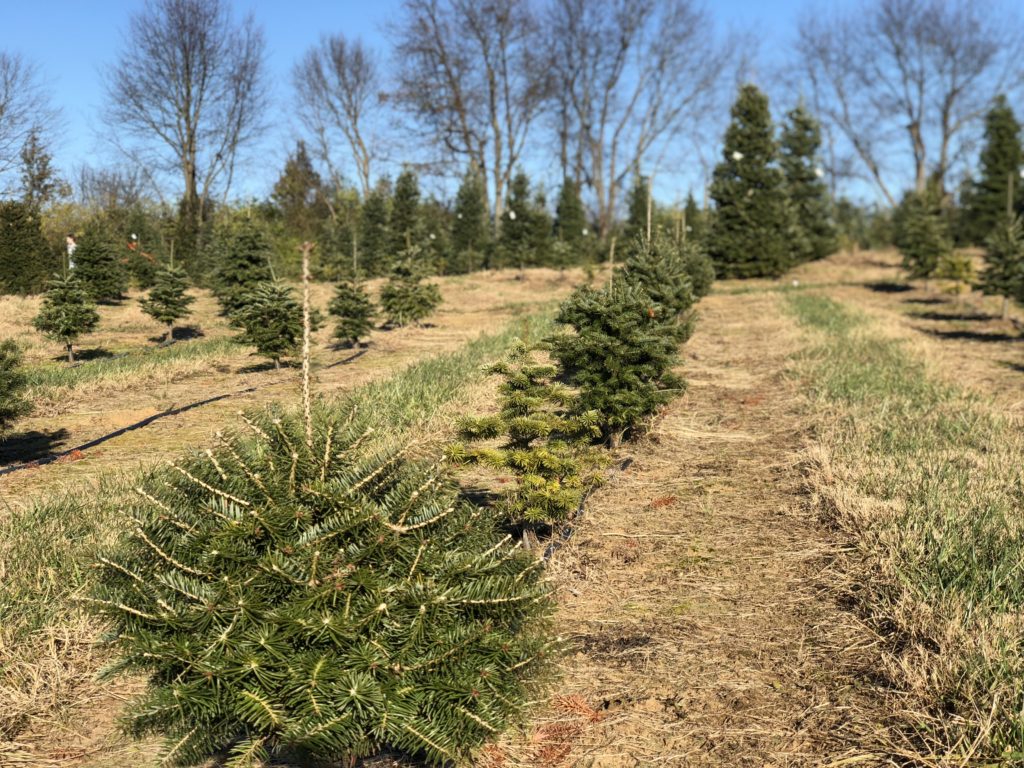 Every year, it seems that people are decorating earlier and earlier for Christmas. My husband and I used to be on "Team Decorate After Thanksgiving," but ever since the clock struck midnight on November 1, I threw that idea out the window. Our TV has been permanently on the Hallmark Channel and I was ready to spread some Christmas cheer and to start decorating!
My husband and I buy a real tree for Christmas. Growing up, I always had an artificial tree, while my husband always had a real tree. When we met and started dating in 2009, we began the tradition of having a real tree. However, it wasn't until 2014, that we began the tradition of actually going to a tree farm, and chopping one down ourselves, instead of just buying one at a store.
In the past, we always got our tree the first weekend of December. However, last year, on December 2, the Christmas tree farm that we always go to sold out and closed for the season, even though they had only been open for one weekend! So, we went to another tree farm, because we didn't want to lose our chance of getting one locally. The following day, they were sold out for the season as well!
Well, if you thought that was crazy, you haven't heard anything yet. This year was even crazier, and they even set a record for the most trees they've sold in the shortest amount of time!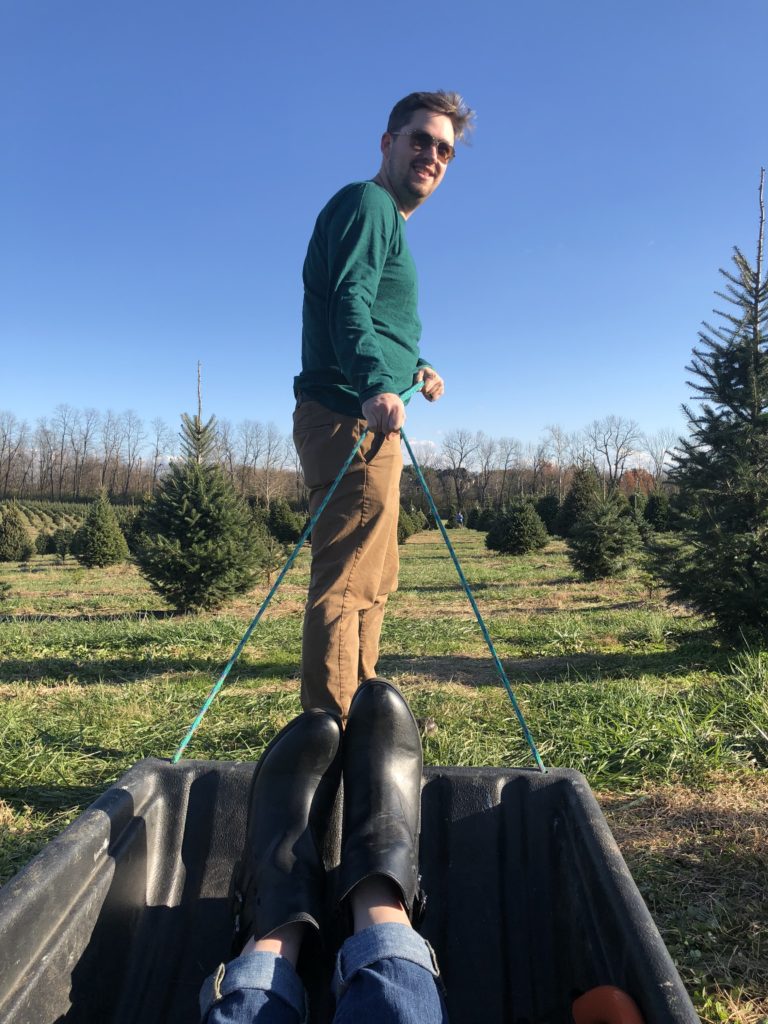 We always go to Barker's Tree Farm, which is located in Lexington, Kentucky. They decided this year to do a countdown, so people would know how many trees are left at the end of each day. They opened on November 24, which was the day after Thanksgiving and closed that following Sunday at around 3pm, because they sold out!
Started with 1000 trees
Opened on November 24 from 3:30pm to 6pm
At closing, they had 648 trees left
Opened again on November 25 from 9am to 6pm
At closing, they had 351 trees left
Opened again on November 26 at 12pm
Announced around 3pm they were SOLD OUT and closed for the season!
How crazy is that?!?
I'm so glad people are opting for a real Christmas over an artificial one!
I originally wanted to go on Black Friday, but it would've been hard to fit in with the shopping that we were doing, so we waited until Saturday afternoon. It was such a gorgeous, sunny day in the 60s. I was so afraid they would sell out sometime on Saturday, because the day prior they had sold over 350 trees. That was such a fast rate! I didn't want to miss out like we did last year!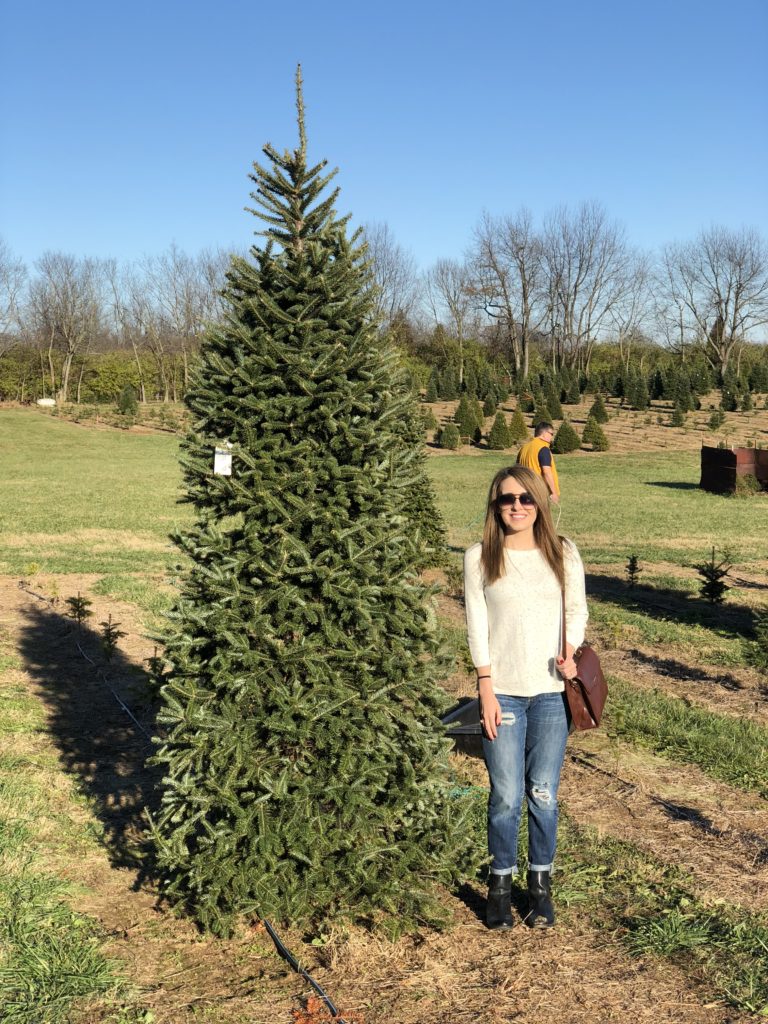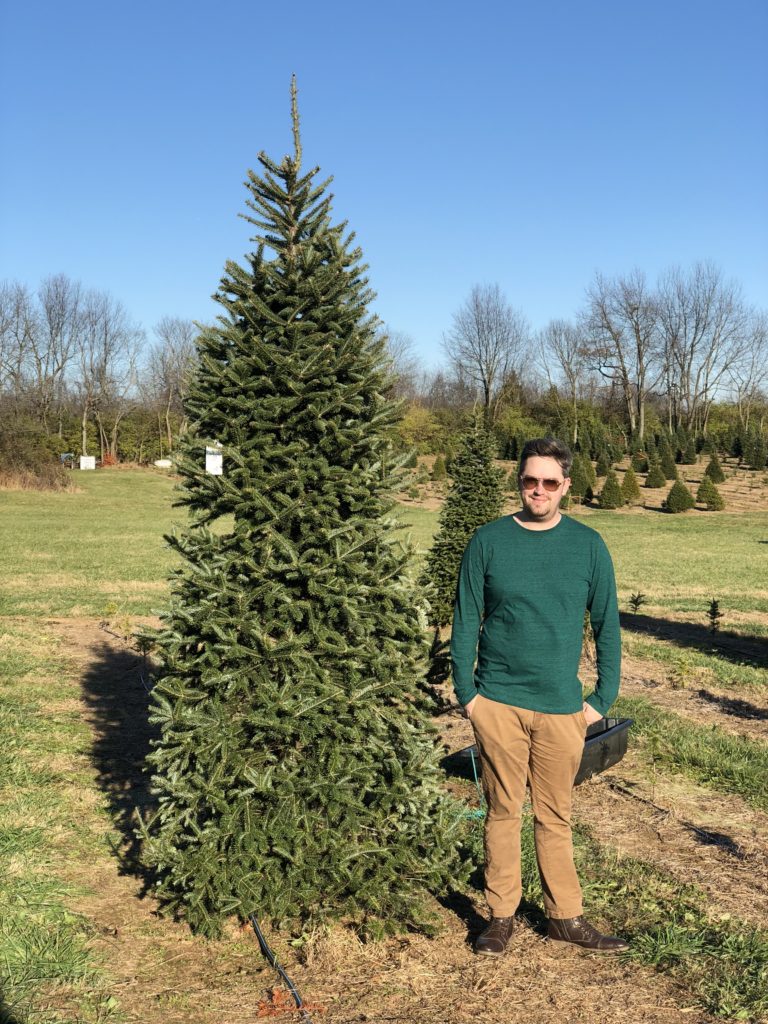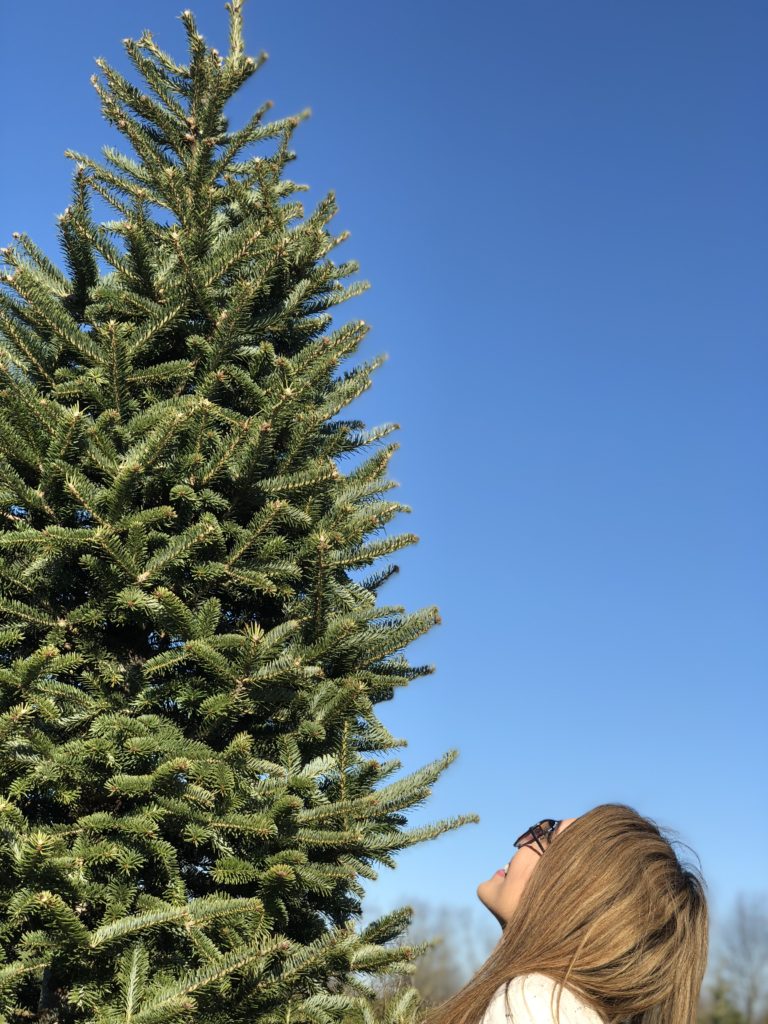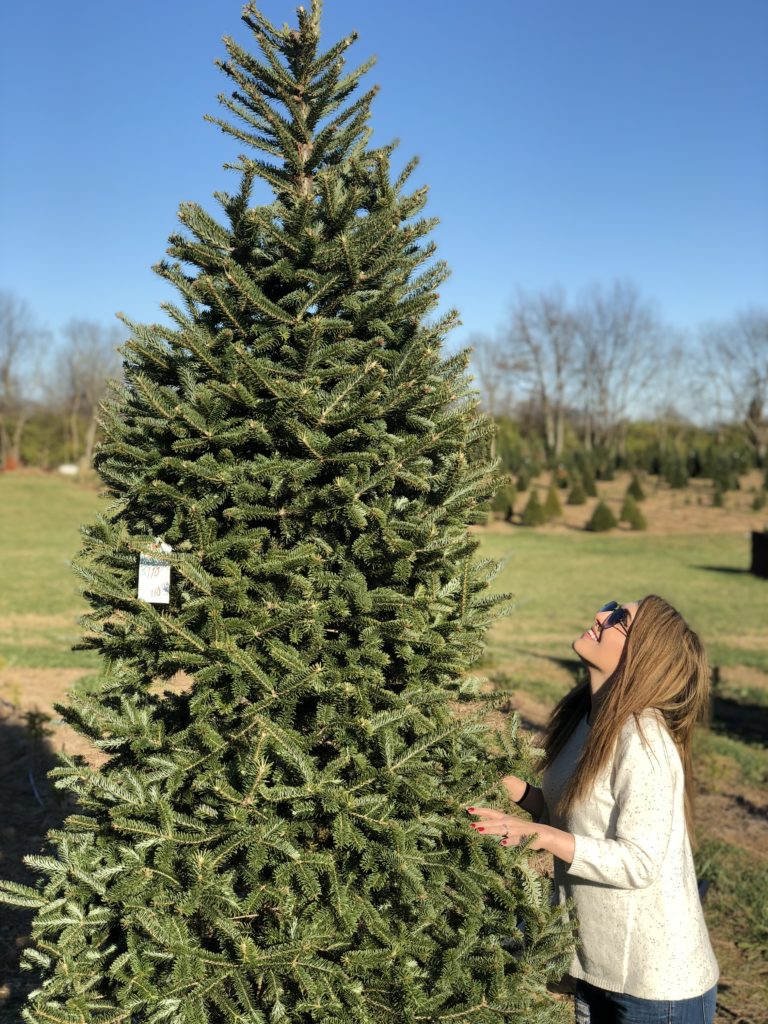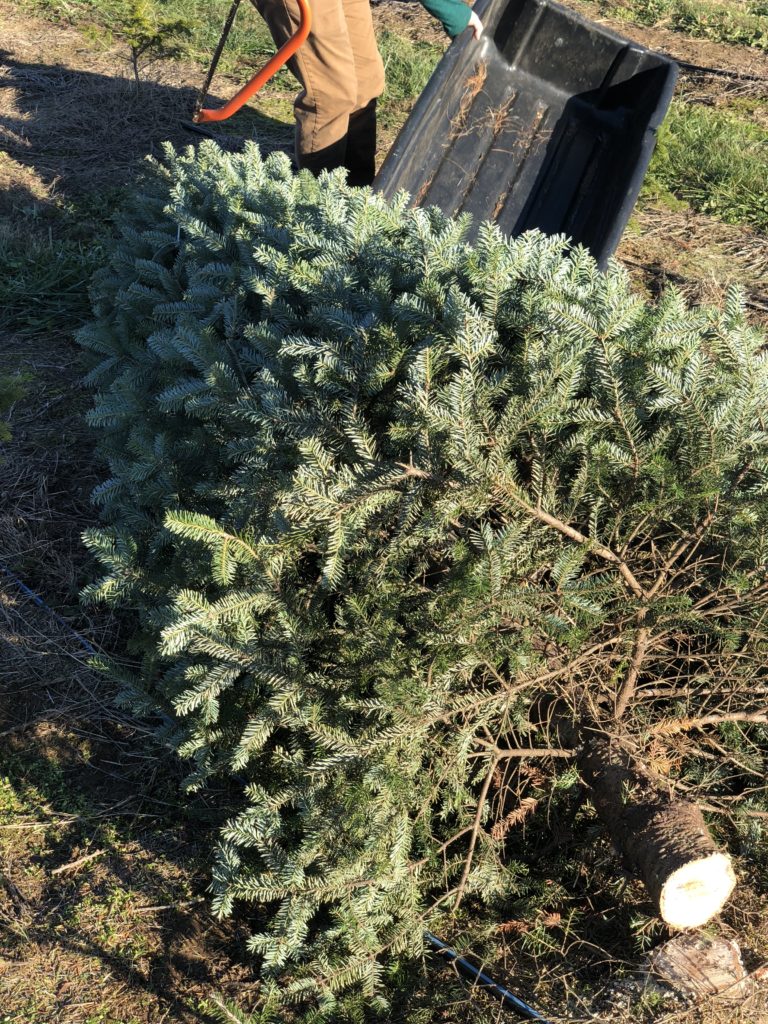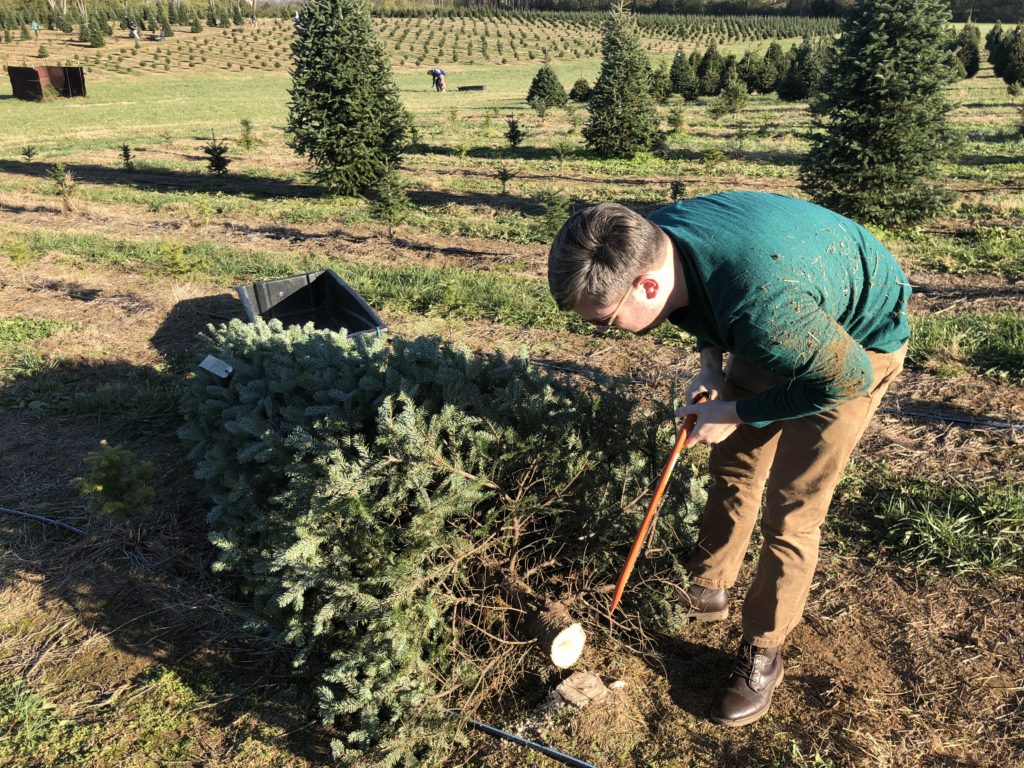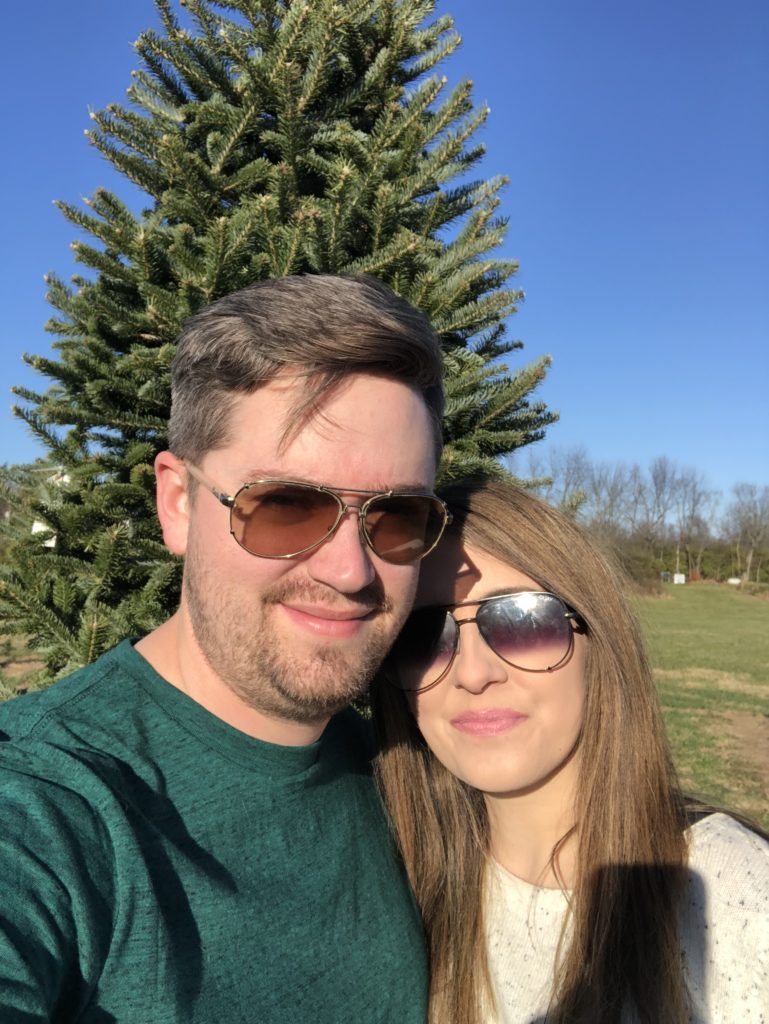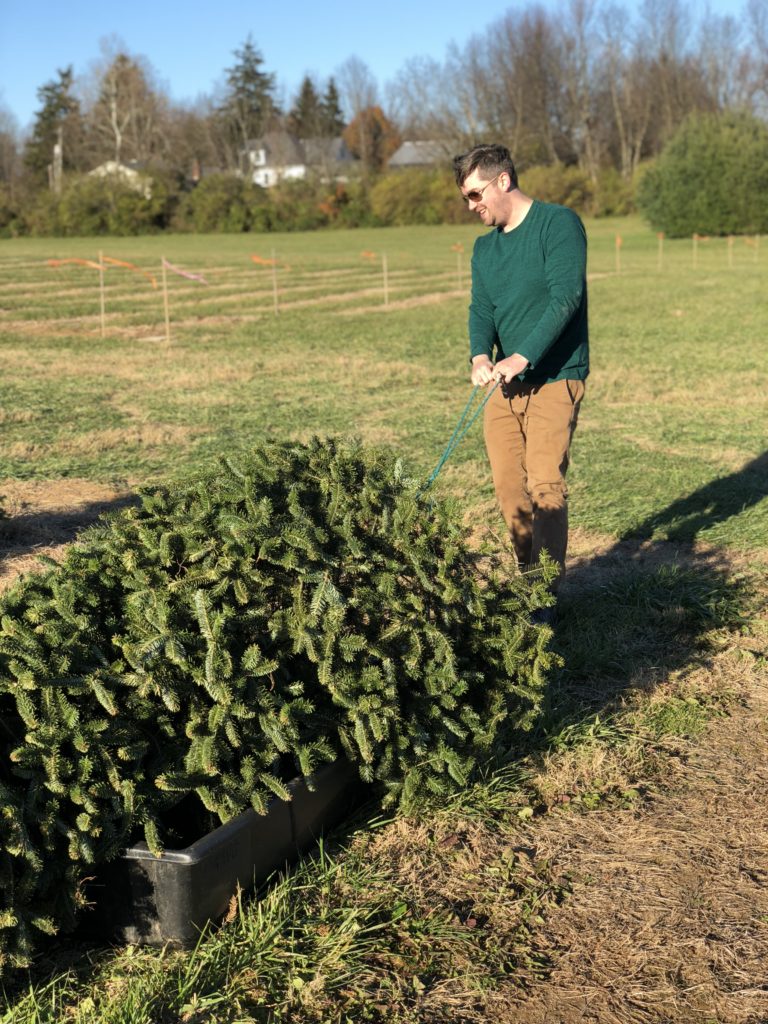 This Christmas is also super special, because it will be the first Christmas that we get to celebrate in our new home, which means a nice tall tree thanks to vaulted ceilings. The trees that we got in the past were only 6 to 7 feet tall, but the one this year is around 11 feet tall! This tree is so tall that we had to get a new step ladder to even be able to reach the top! I always wanted a tall tree and it's a dream come true!
One of the coolest things about Barker's Christmas Tree Farm is that every year they take a picture of each family with their Christmas tree around a dated sign and reindeer. When you go back to get another tree the following year, you'll be able to get your picture off the picture wall. I was so sad that we weren't able to get our picture from 2015, but this year, we took a new picture with our perfect Christmas tree and actually were able to pick up our picture from 2015! So, this means that we won't get to see 2017's picture until we get our tree in 2018!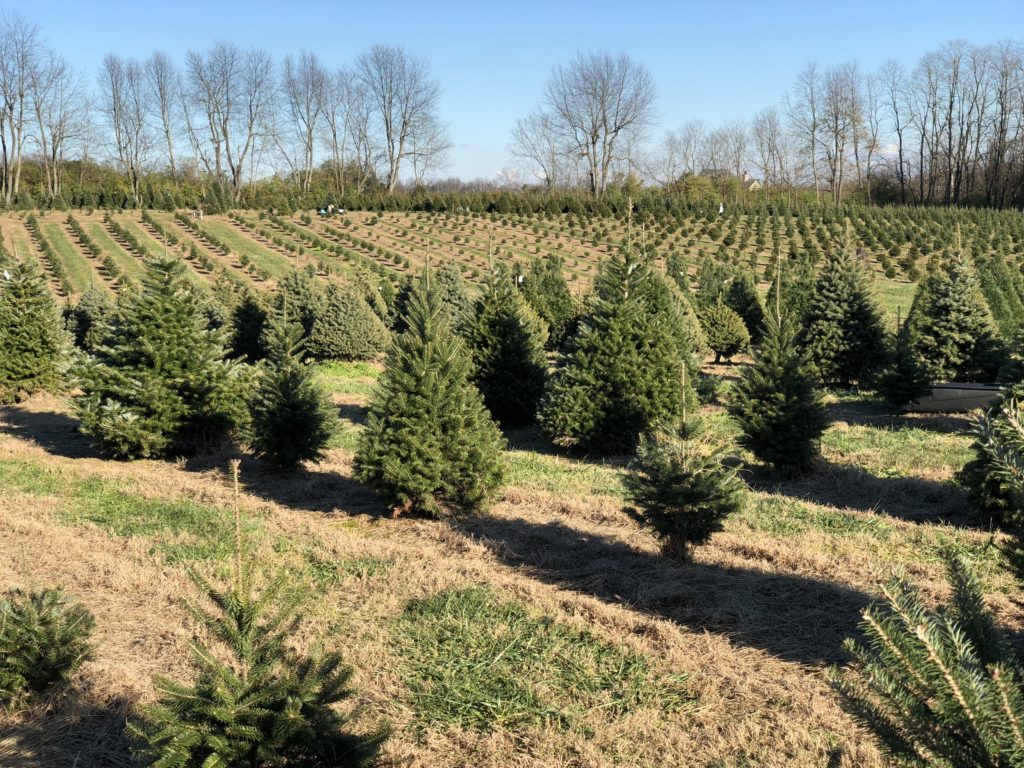 About Barker's Christmas Tree Farm:
Barker's Christmas Tree Farm began in 1995 as a way to help pay for their children's college education. They opened officially in 2002 and have been bringing joy to Lexington ever since. It takes 7-8 years for a tree to mature. They have White Pine, Canaan Firs, Norway Spruce, Concolor Fir and Douglas Firs in the field that you can cut down yourself.  Saws are provided for adults. Tree wagons and sleds are provided to pull your tree out of the field. They also pre-cut Fraser Firs for sale, as well as wreaths which are hand made fresh daily.
Do you get a real Christmas tree or a fake one?