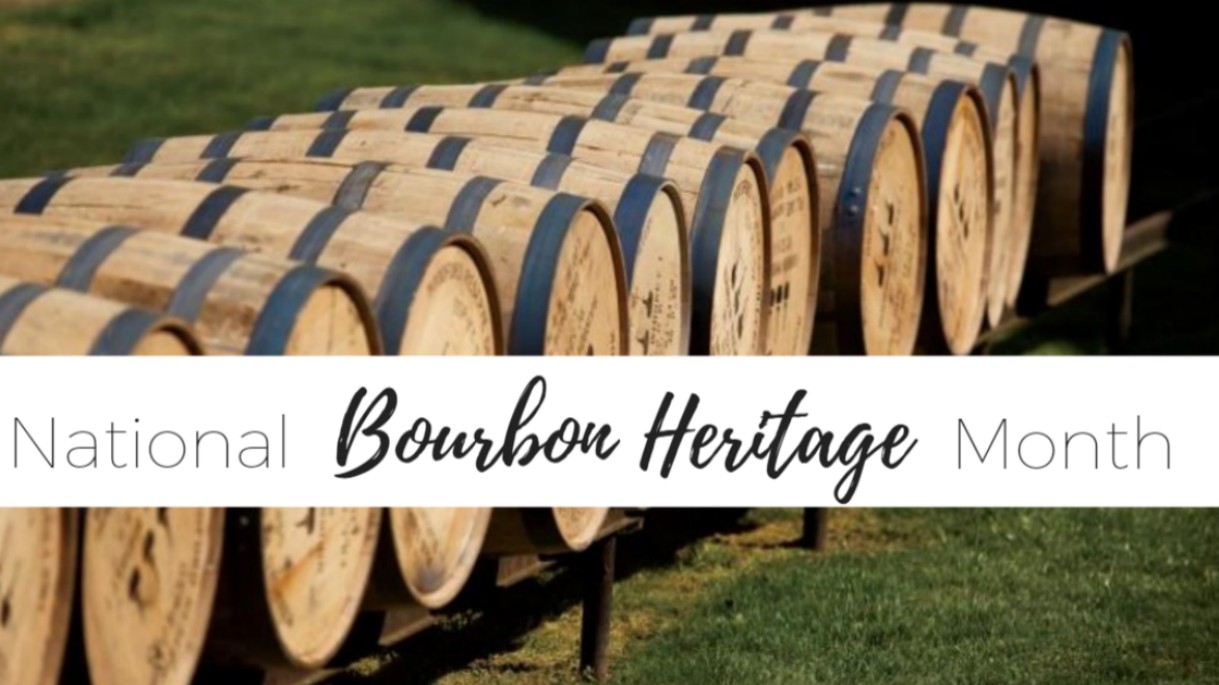 It's September 1st, and you know what that means? September 1st marks the beginning of National Bourbon Heritage Month. All true lovers of bourbon know this.
I know what some people are thinking… "They have a national day or month for everything" or "Those are annoying." Well, you would be wrong. Bourbon Heritage Month is indeed, a real thing. In fact, on August 2, 2007, the U.S. Senate declared September 2007 as National Heritage Month. The bill was sponsored by Republican Senator Jim Bunning of Kentucky and was passed by unanimous consent. This actually reinforces a bill. In 1964, Congress declared bourbon as "America's Next Spirit," by celebrating the family heritage, tradition and deep-rooted legacy that the bourbon industry contributes to the United States. Obviously, it must meet the Federal Standards of Identity for Distilled Spirits (27 C.F.R. 5). So, as you can see, it's in fact, a real thing and not something just made up from social media. You have Congress to thank for this one.
Kentucky is responsible for 95% of the world's bourbon, so there are countless events going on all throughout Central Kentucky, as well as the Kentucky Bourbon Festival, which is held later this month in Bardstown, Kentucky aka the Bourbon Capital of the World from September 11-17, 2017. Bardstown is located about an hour away from Lexington.
"The people of Bardstown have been making Bourbon since 1776. And today, sixty-nine percent of the world's Bourbon is made in and around the Nelson County area, including the adjacent counties of Bullitt and Marion, that's why Bardstown is indeed the Bourbon Capital of the World®."—Jerry Summers, Festival Chairperson and Director of Community Relations of Beam.
The Kentucky Bourbon Festival is a six-day festival that has bourbon, delicious food, great entertainment, and that Kentucky hospitality. There's something for everyone, including a black tie gala to historical tours. It's also something that any ages and even families can enjoy. Some events are free and some cost as much as $125 per person.

15 Ways to Celebrate National Bourbon Heritage Month
1. Attend one of the many bourbon related events at the Kentucky Bourbon Festival.
2. Visit one of the many bourbon distilleries located right here in Central Kentucky.
3. Go to Bourbon & Beyond, a food and music festival debuting in Louisville, Kentucky on September 23-24, 2017 (Tickets from $79.50 to $1,650). Bourbon & Beyond has been in development for two years and was born out of a meeting that the Louder Than Life organizer had with Louisville Mayor Greg Fischer. Bourbon & Beyond also will feature local chefs and more than 20 Louisville restaurants. Stevie Nicks, Eddie Vedder, Steve Miller Band, Band of Horses, Joe Bonamassa and Gary Clark Jr. are among performers. Other features include: a 20,000-square-foot bar featuring bourbon cocktails; a collection of experimental, rare and hard-to-find bourbon; a behind-the-scenes look at how coopers craft the oak barrels used to age bourbon; an interactive experience to discover the life of a master blender, taster and distiller; and access to bourbon's best and brightest in a series of free workshops on distilling, bartending, pairing and cooking.
4. Mint Julep Tours is offering several special bourbon-related tours. On September 21 from 3:45pm to 930pm, the "Heaven & Evan Exclusive Experience" tour is being offered. For $185, you'll start with a trip at Heaven Hill Bourbon Heritage Center in Bardstown for appetizers, cocktails and a bourbon-tasting inside a working rickhouse.
5. Lockbox and 21C Museum Hotel (located at 167 West Main Street, Lexington, Kentucky) kicks off National Bourbon Heritage Month with a collaborative dinner called 1792 Bourbon Fork + Bottle featuring John Hargrove of 1792 Bourbon. The dinner takes place on September 7 at 6:30pm. Hargrove will lead a presentation on each bourbon as it is paired with dishes crafted by executive chef Jonathan Searle. The four-course dinner will kick off with a cocktail reception of passed canapés. Each course is paired with a bourbon cocktail. Featured menu items include green tomato hand pie with house boursin and heirloom tomato sour cream; braised pork shank with stewed tomatoes, blistered okra, summer squash and rice grits; and sweet corn panna cotta with bourbon peach preserves, pecan brittle and sweet cream whip (Tickets are $70. Call 859-899-6860 for reservations). 
6. Get your hands on a bottle of Four Roses 2017 Limited Edition Small Batch Bourbon (good luck!) Each year, the Limited Edition has a different recipe.  A 15-year-old Bourbon from Four Roses' OESK recipe, a 13-year-old OESK and a 12-year-old OESV were selected for this year's Limited Edition Small Batch (For 2016's Limited Edition Small Batch, Master Distiller Brent Elliott selected a 12-year-old OESO recipe, a 12-year-old OBSV, and a 16-year-old OESK). Bottled at barrel strength with a proof of 107.3, the 2017 Limited Edition Small Batch has warm aromas of allspice and vanilla bean, flavors of fruit, and a finish of rich brown sugar and hints of cinnamon. Four Roses will distribute about 13,800 hand-numbered bottles, with a suggested retail price of $130. It will be sold beginning September 16 at the Four Roses Distillery in Lawrenceburg and warehouse and bottling plant in Cox's Creek. It will roll out to select retailers in coming weeks.
7. Celebrate Bourbon Heritage Month in Kentucky with the Bourbon Heritage Southern Supper at the Woodford Reserve Distillery on September 30.  Enjoy distillery tours, an old-fashioned pig roast with delicious Southern sides, a cash bar featuring your favorite Woodford Reserve cocktails and a little bluegrass music to round out the evening. This will be a great evening to toast bourbon and enjoy fall in Kentucky.  Reservations are required. Tickets are $65 per person.
8. This Labor Day weekend (September 2-3), celebrate Kentucky with the Four Roses Bourbon Kentucky Music & Bourbon Experience, by bringing your friends and unbridled spirit to the Louisville Water Tower Park. On Saturday, music will focus on a genre that is native to Kentucky — Bluegrass. On Sunday, some of Louisville's premier cover bands will be playing. And both days will feature something that is the essence of Kentucky — bourbon.
9. Why not enjoy another Fork + Bottle dinner? However, this time, this one is in Louisville, Kentucky at Proof on Main. This is a three-course dinner with bourbon cocktail pairings. The evening will kick off with a reception and passed canapés, followed by dinner with tastings led by special guest Drew Kulsveen, Master Distiller at Willett Distillery. Price for the dinner is $85 per person.
10. The Urban Bourbon Trail will be running a Make It a Double! campaign that rewards visitors and locals with an extra prize for visiting six Urban Bourbon Trail stops during the month of September. Passports must be redeemed by September 30 at the Louisville Visitors Center (4th and Jefferson Streets) to receive a limited edition Urban Bourbon Trailblazer bag and sunglasses in addition to the t-shirt. Available while supplies last.
11. Join Seventh Generation Jim Beam Master Distiller Fred Noe on Saturday, September 9 at the Jim Beam American Stillhouse for the inaugural Great Distillery BBQ Cook-off. This bourbon-inspired barbecue throwdown unites some of Kentucky's finest distilleries, master distillers and cooperages to compete in three cooking categories: ribeye steaks, St. Louis-style ribs and chicken legs, for the ultimate prize – bragging rights. The competition not only celebrates America's native spirit, but also honors the efforts of our charitable partner Operation BBQ Relief®, an organization consisting of volunteers from competition barbecue teams who provide hot meals to displaced families and emergency personnel in areas impacted by natural disasters.
12. Enjoy some amazing bacon creations and handcrafted Four Roses bourbon cocktails at the B3 Fest: The Festival of Bacon, Bourbon, & Beer. It benefits Kosair Charities will take place September 9th at the Louisville Executive Aviation Hangar at Bowman Field.
13. Love biking and bourbon? The Bourbon Country® Burn would be the perfect event for you! It is a three-day, fully-supported bicycle tour of the bourbon distilleries and thoroughbred horse farms of Kentucky (September 29-October 1, 2017). Explore quiet country roads and quaint communities en route to distilleries nestled amongst the rolling bluegrass hills. Daily distance options range from 20 – 100 miles and stop at up to six different distilleries throughout the event. Back at Bourbon Base Camp, located at Kentucky Horse Park, sip local bourbon from the same distilleries you biked to that day and enjoy live entertainment with friends, old and new. Registration is open to riders 21+.
14. Spend an evening with Bill Samuels, Jr., son of the founder and Chairman Emeritus of Maker's Mark at the Frazier History Museum, which is located in Louisville, Kentucky. Mr. Samuels will lead a tasting of Maker's 46 and other distinctive Maker's Mark bourbons while sharing special stories of the history of the industry (Tickets are required).
15. Take a Spirited Bourbon Yoga class. The Whisky Chicks have joined forces with Yoga Straight Up founder, Ashley-Brooke McGinty to present Spirited Bourbon Yoga. This unique proprietary offering, includes yoga, meditation and breathing while tasting bourbon to create an endothermic reaction for your body, mind and spirit.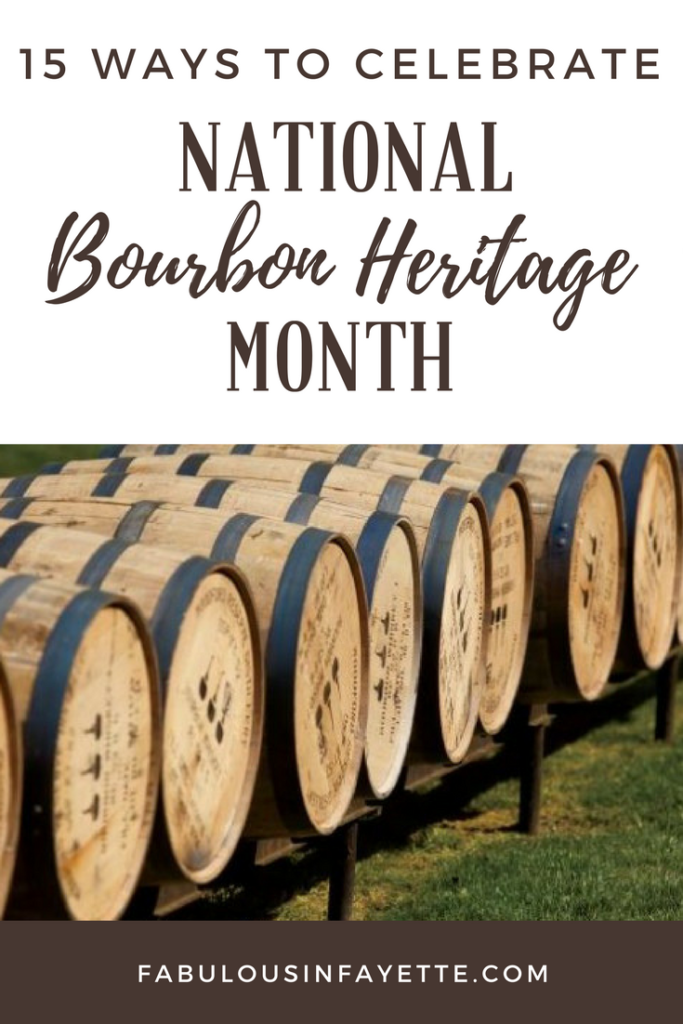 Cheers!