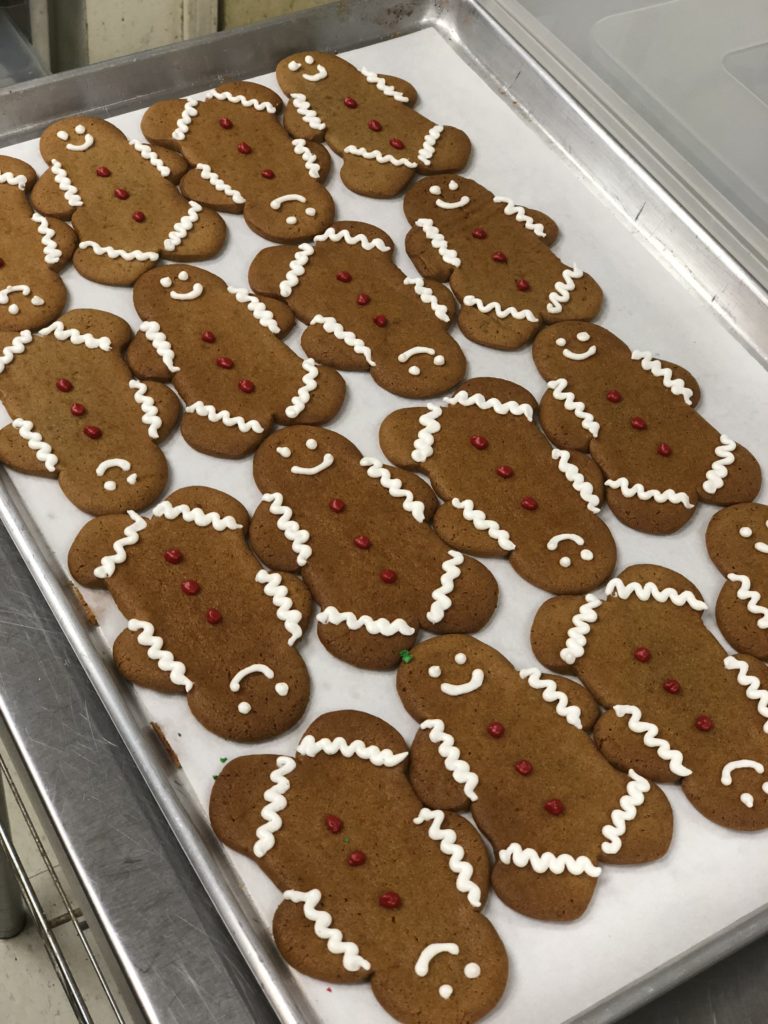 Can you believe that Christmas is only 15 days away?!? It's crazy that it will be here before we know it. It seems like just yesterday that it was two months away. I absolutely love this time of year! I love everything about it – the movies, the music, the food, the energy from people, the extra togetherness with family and friends, and overall spirit of the season. I love the feeling that miracles can happen and that anything is possible this time of year!
I've pretty much been in the holiday spirit ever since the clocked struck midnight after Halloween, but I know some people aren't into the holidays or it takes them longer to get into the mood. I've come up with twenty surefire ways that can get you into the Christmas spirit. By the end of it, you'll be singing, "Deck the Halls… Fa la la la la la la la la"
20 Ways to Get Into the Christmas Spirit
1. Watch Christmas Movies: Nothing will get you more into the Christmas spirit than Hallmark.There are so many great Christmas movies on the Hallmark Channel. Netflix has some, but I recommend just watching Hallmark, because it's by far the best! Netflix has nothing on Hallmark. You can always go the classic route and watch movies like A Christmas Carol, A Wonderful Life, Miracle on 34th Street, or A Charlie Brown Christmas. If you are into cheesy, romantic Christmas movies, then Hallmark is the channel that you want to watch! I've been watching Hallmark since November 1. The UP Channel and ION are also showing tons of movies throughout the holiday season. Here are some of my favorites:
One Starry Christmas
A Gift to Remember
Let It Snow
A Very Merry Mix-up
A Royal Christmas
A Christmas Detour
Switched For Christmas
A Dream of Christmas
Once Upon a Holiday
Naughty or Nice (the Hilarie Burton OR the Haylie Duff one)
Christmas List
Family For Christmas
Love You Like Christmas
On the Twelfth Day of Christmas
Christmas in Homestead
2. Wear an "ugly" Christmas sweater: Wearing tacky sweaters is one of my favorite things about the holiday season. I have tons of "ugly" Christmas t-shirts, sweaters, sweatshirts, and even hats. My favorite Christmas sweater has to be my pizza themed one!
3. Go ice skating: I'm absolutely horrible at skating, but it's just one of those activities that you have to do around this time of year! It also could be super romantic going with your significant other!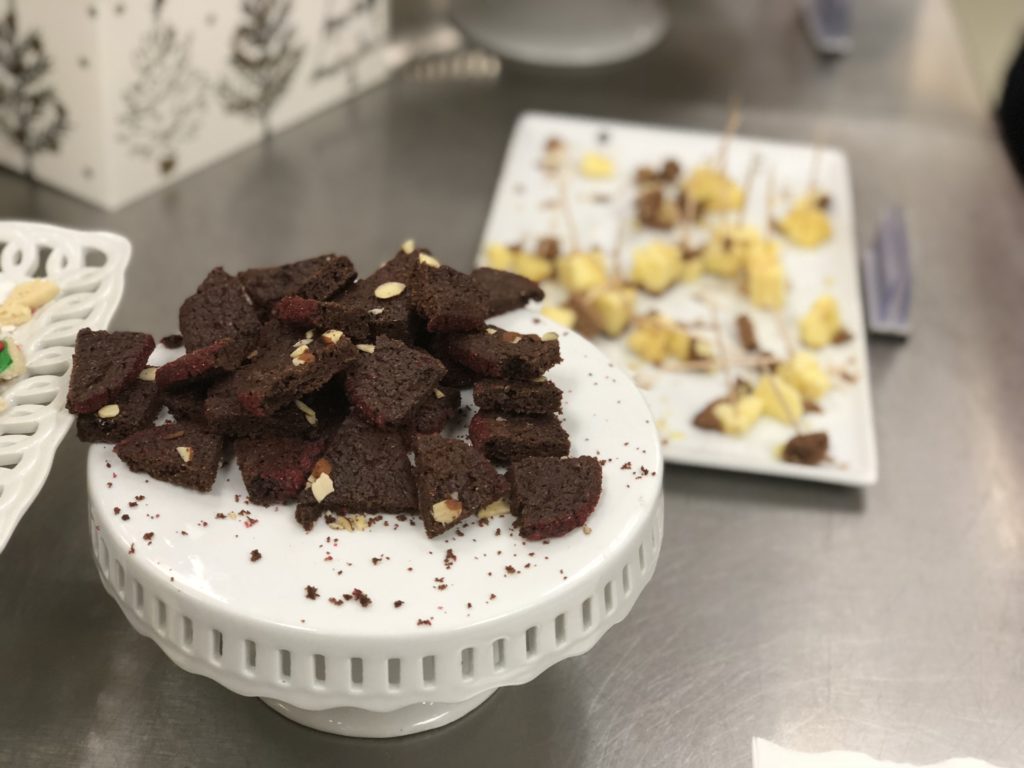 4. Bake Christmas cookies: 'Tis the season of sweets! There are so many recipes out there to choose from to bake.
5. Create a Spotify Christmas playlist: What's Christmas without Christmas music?!? You can go straight traditional or listen to covers of your favorites or even discover new favorites with the new modern songs.
6. 
Buy a Christmas scented candle:
 Why not make your house smell like Christmas? How about the scent of a pine tree or sugar plums or hot cider? Bath & Body Works has some wonderful candles this year! I bought three candles last week on their "$8.95 candle day" day!
'Tis the Season
Merry and Bright
Spiced Apple Toddy
7. Drive around and look at the Christmas lights: This is one of my favorite things to do! I think it makes downtown and all of the neighborhoods look beautiful. It's just so nice to see everyone getting into the Christmas spirit.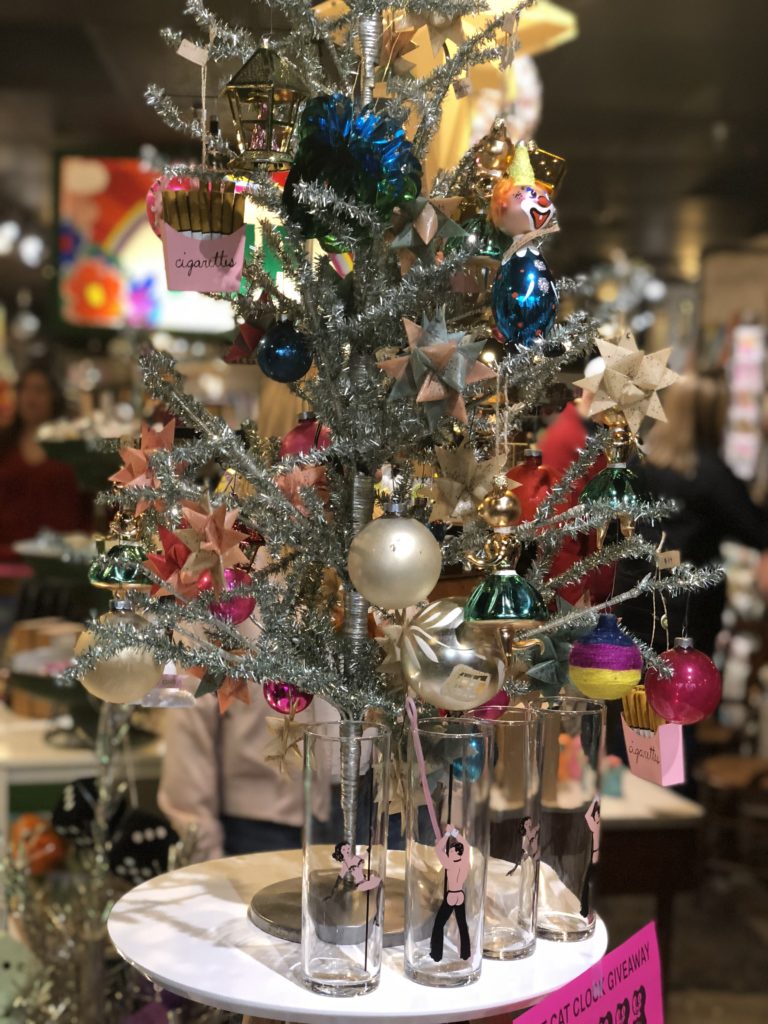 8. Decorate for Christmas (if you already haven't): Decorating is a must when it comes to Christmas! If you haven't decorated yet, then get on it! It's December 10! There are only 15 days until Christmas!
9. Do a Secret Santa/White Elephant/Dirty Santa gift exchange with a group of friends: My group of friends and I usually do this and it's so much fun and hilarious. Last year for our "Dirty Santa," the theme was "crappy" gifts. We ended up giving a box of 15 gift cards. Some had zero money on them, some had small amounts like 45 cents, and one had $25. The whole point was that whoever received the gift had to go to each website to check the amount on each card.
10. Throw a holiday party: I love attending house parties, holidays or not. Spending time with friends always creates wonderful memories.
11. Build a snowman or have a snowball fight: This one will obviously depend on the weather. Snow is definitely one of those things that people associate with Christmas. There's just something so magical about it!
12. Read a Christmas book: There are so many classics that will guarantee to put you in the Christmas spirit, such as; A Christmas Carol by Charles Dickens, A Christmas Story by Jean Shepard, Rudolph the Red-Nosed Reindeer by Robert L. May, The Snowman by Raymond Briggs, A Charlie Brown Christmas by Charles M. Schulz, The Night Before Christmas by Clement C. Moore, The Polar Express by Chris Van Allsburg, and How the Grinch Stole Christmas! by Dr. Seuss.
13. Read the true Christmas story: Remember the reason for the season!
14. Go caroling: It doesn't matter if you have a great voice or not, just as long as you are having fun and spreading holiday.
15. Drink hot chocolate or hot apple cider (include bourbon if you're feeling frisky!): Hot apple cider is my favorite! All of these drinks are perfect for when it's cold out!
16. Build a gingerbread house: Build one with your children or build one with your significant other! Either way it's a fun activity. When my husband and I first started dating, we built a haunted "gingerbread" house for Halloween and is was such a blast, but yet so hilarious!
17. Take a picture with Santa: This is a super cute idea if you are a couple!
18. Wear Christmas PJs: Old Navy has many cute matching tops and bottoms!
19. Volunteer: Do something good for someone else. Donate items to a homeless shelter or volunteer at a soup kitchen. Christmas is the season for giving. It's great to give back to help the less fortunate and to help those in need.
20. Write a letter to Santa: Maybe you'll get what you asked for?!
________________________________________________
If you loved my post, check out what the rest of the #LexBloggerFam has to offer you this holiday season!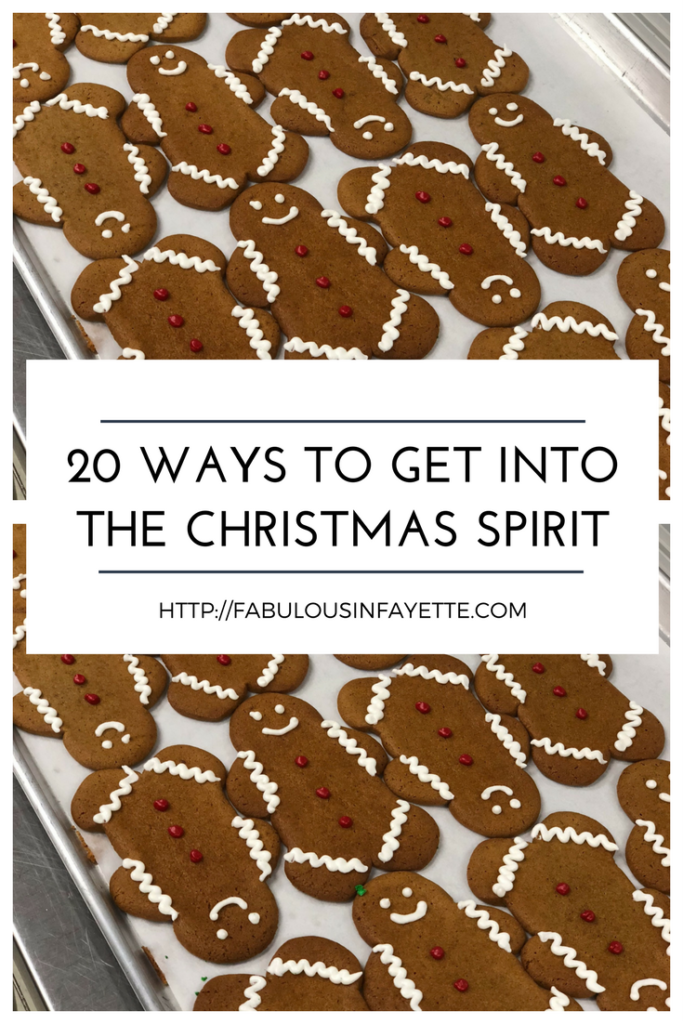 How do you get into the Christmas spirit?