This shop/post has been compensated by Collective Bias, INC. and The Coca-Cola Company, all opinions are mine alone. #BecauseICan #BecauseFlavorYourLife #CollectiveBias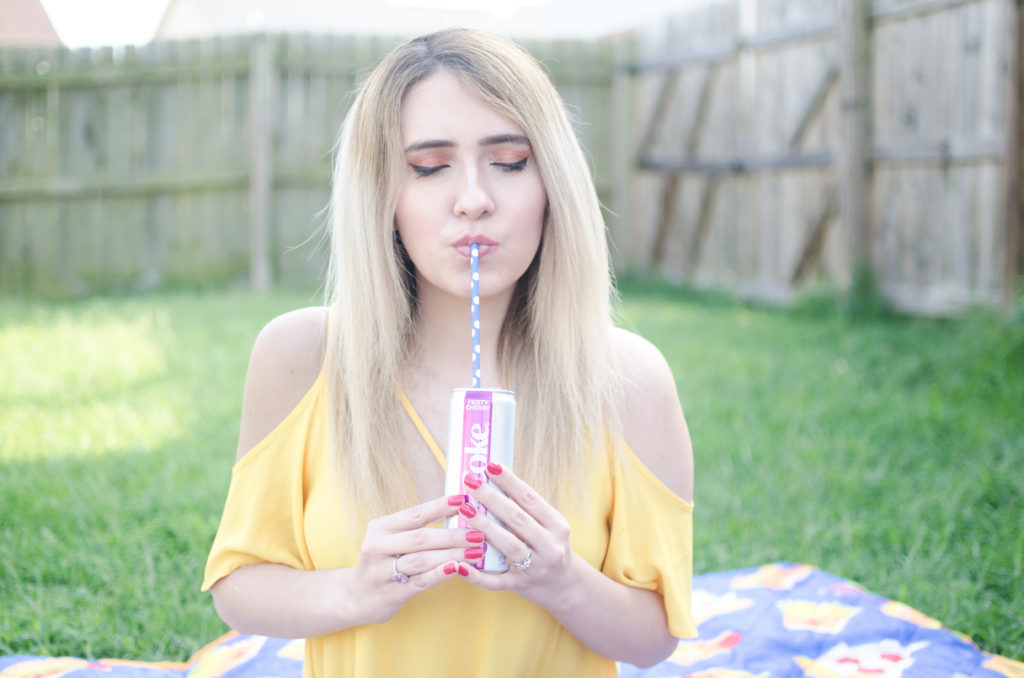 If you truly know me, then you'll know that Diet Coke® is my drink of choice. Of course, I was excited after seeing the new flavors of Diet Coke at Target. That got me thinking – they did something completely different and likely stepped out of their comfort zone. If they can, why can't you? What's your excuse?
You can't really live your best life, if you aren't willing to step out of your comfort zone! That's where life truly begins. That's just a fact. Taking risks is what causes us to grow as individuals. Remember how fearless we were as children? It seems now that we are adults, we have a fear of failure and no longer have that fearlessness that we did as children. It seems like the majority of adults attempt fewer things as they get older and older. I know we all like to play it safe and stay close to what is familiar, but I've found that usually the best things happen when you are uncomfortable. You can become more confident, have new experiences, and enrich your life by stepping out of your comfort zone.
Diet Coke launched in 1982 and even until this day it has the same crisp, iconic taste. Diet Coke has launched several adventurous new flavors, such as Feisty Cherry, Twisted Mango, Ginger Lime, and Zesty Blood Orange! Not only that, but Diet Coke as a sleek new look and a "because I can" attitude. These flavors are guaranteed to help you break out of your comfort zone!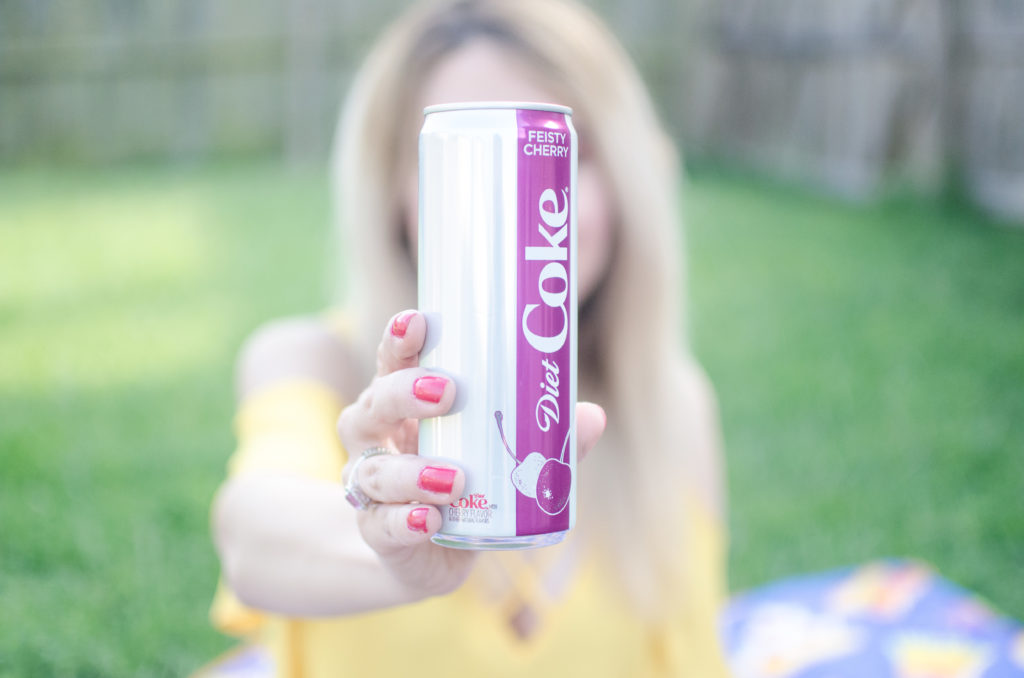 I chose the Diet Coke® Feisty Cherry, because I felt like it perfectly described me. Sometimes I can be a little sassy, and not to mention a little extra. Feisty Cherry is the same way!
Feisty Cherry has an attitude and it's a little bit extra. It's sweet with the fruit flavor and it's not afraid to punch back!
With the help of Feisty Cherry, I figured I would help you step out of your comfort zone, so you can live your best life, like I am! Attitude is everything. It's all about having that right mindset. Stepping out of your comfort zone has many positives: it will help you become more adventurous and become happier! You can't live your best life if you aren't growing as a person, and broadening your horizons.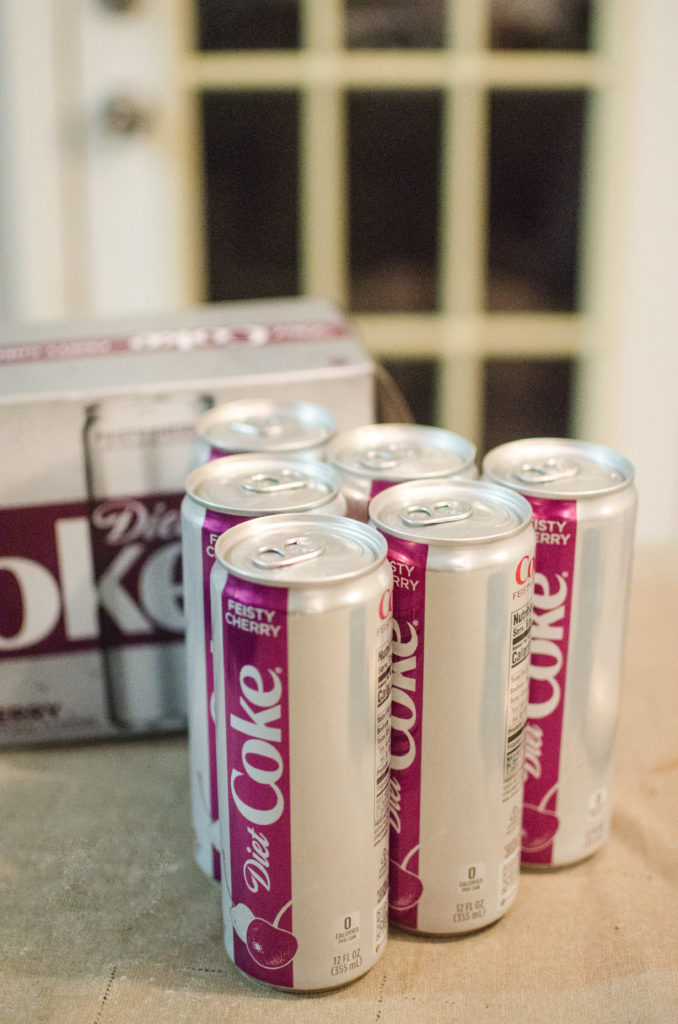 Click HERE to see which flavor matches your personality!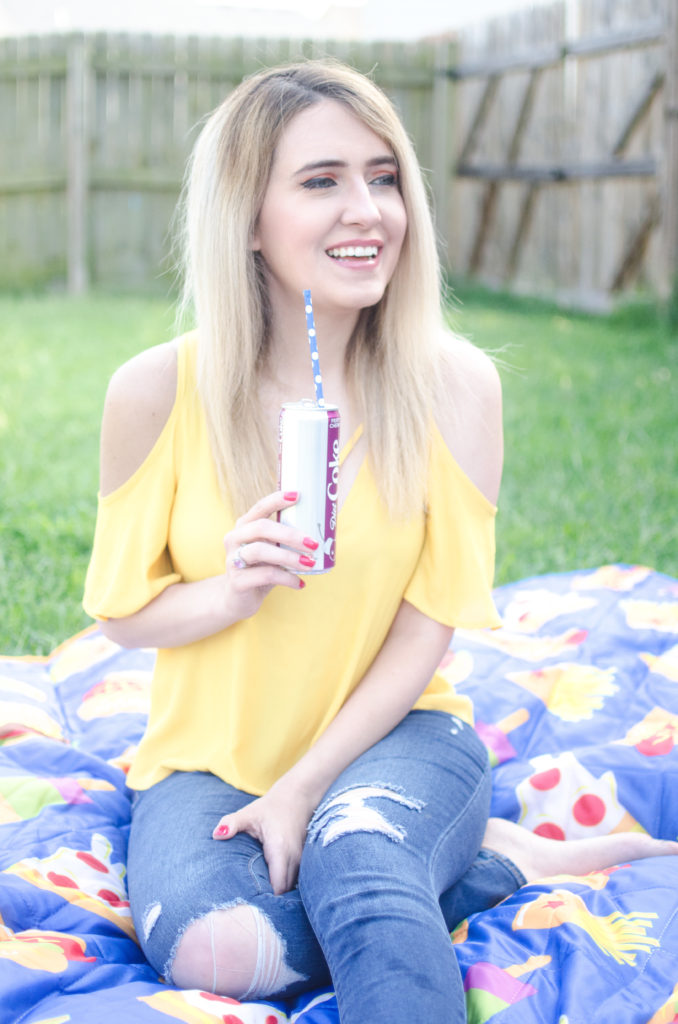 1. Try a New Food or Restaurant
Probably for the first 26 years of my life, I was a picky eater. I've mentioned it a few times before, but I never really had gotten the opportunity growing up to try many new, weird, or unique foods. So, fast forward to adulthood, I became set in my ways and didn't want to change. However, being married to someone who will eat almost anything, I realized that trying new foods wasn't that a big of a deal. The worst case scenario? Whatever food it is that you try, you may not like, so you don't have to eat it again. The best case scenario? You discover a new food that you love, and you'll have a new food you like to eat!
By realizing that it was a choice to be picky and that nothing bad would happen if I tried something that I didn't like, more opportunities starting coming my way. No longer being a picky eater has allowed me to be invited to food festivals, foodie events, and restaurants.
2. Do An Activity That You Haven't Done Before
Why not try an activity you haven't done before? Maybe like horseback riding or paddle boarding? It may be something you've never had the opportunity to experience, or something you may be scared of. Either way, you may surprise yourself by experiencing new things! Living your best life isn't about playing it safe!
3. Go Somewhere By Yourself
As a blogger, you get invited to events. Sometimes at those events you may not know anyone, and sometimes you aren't allowed to bring guests, so that would leave you with two choices. You can choose to stay in your comfort zone, stay home, and miss out on a night of fun and networking. Your second choice? Go alone and end up having fun and making new connections. It may be awkward at first, but how else are you going to grow as a person if you don't do something that may make you uncomfortable.
The same thing applies for non-bloggers – Is there a concert you want to go to? A new restaurant you want to try out? But no one to go with for whatever reason? Don't wait for someone's schedule to open up. If you want to go, go. It shouldn't matter if you go by yourself. You may think other people care and are staring at you because you are alone, but they aren't.
4. Discover a Part of the City That You've Never Been Before
I know a lot of times it is just easier to stay around the section of the city where you live. Maybe you don't desire to venture into other parts of the city, or maybe you just deem it inconvenient. Each section of the city is unique and has some well-known places and hidden gems that you may be missing out on, because you don't want to explore that part of the city. No more excuses.
5. Take a Class You've Always Wanted To Take
First, think of the type of class you want to take. Maybe you want to learn how to paint? Or learn how to play a musical instrument? Or maybe even learn how to cook a particular dish? Do research on where the classes are offered and sign up. Not only will you be stepping outside of your comfort zone, but you'll be learning a new skill. That in itself is really valuable!
6. Volunteer
Get involved in your community!  This gives you the opportunities to see things and people from all walks of life, which can in itself, make you grow as a person. Also, it will make you happy because you are giving back!
7. Just say "YES"
Say "yes" to something that you normally wouldn't say yes to. You might surprise yourself. Also, once you say, yes, there's no backing down. It's best to keep your word.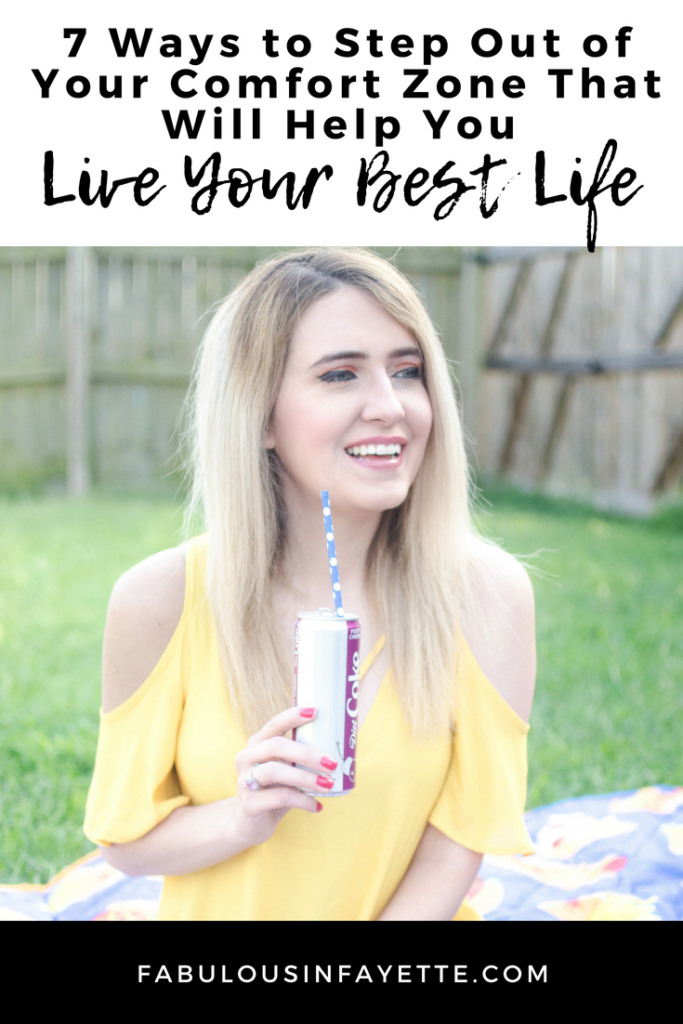 Whether it's an extra burst of flavorful goodness from the new Diet Coke flavors or stepping outside of your comfort zone, an extra burst of something new is always a good thing!
Have you had the chance to try one of the new flavors? When was the last time you stepped outside of your comfort zone?