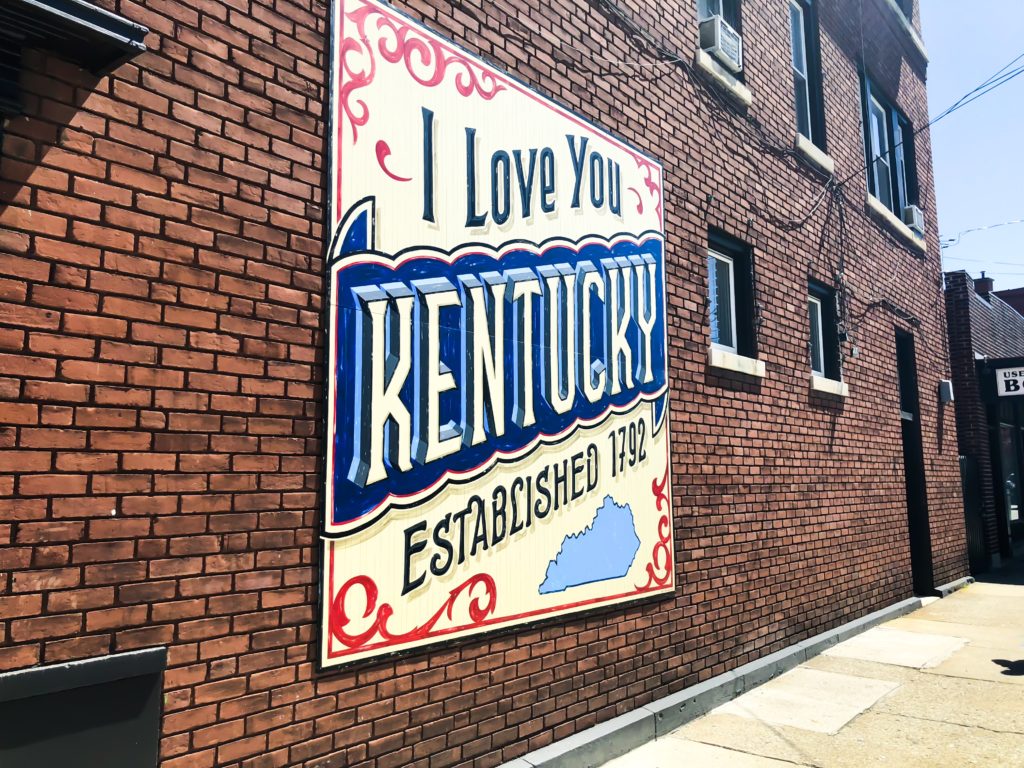 Everybody knows that I'm a proud Kentuckian and that I love this state, but you may not know that it is my birthday this Thursday. In the spirit of my 32nd birthday, I figured I would share "32 Reasons Why I Love Kentucky!" We have so many great things in this state that everybody needs to know about.
32 Reasons Why I Love Kentucky:
1. Bourbon
Kentucky is responsible for 95% of the world's bourbon. There are many distilleries located all throughout Central Kentucky. Kentucky is the only state that has the perfect natural mix of climate, conditions and pure limestone water necessary for producing the world's greatest bourbon. The limestone adds minerals, like calcium, which helps the yeast used to make bourbon. The limestone also filters out impurities, most importantly iron, which gives liquor a bad taste. There are now 6.7 million barrels of Bourbon aging in Kentucky, which is 1.5 barrels for every person living in the state.
2. Local Restaurants
Kentucky is pretty well known for its cuisine. We have created so many delicacies that Kentucky even has its own Wikipedia page dedicated to its food! In 2017, Zagat named Lexington, Kentucky, one of the "30 Most Exciting Food Cities in America." Also, in 2017, USA Today, named Lexington one of the "Five Underrated Food Cities in the South." There are so many amazing local restaurants, especially in Louisville and Lexington! Not only that, but there are many food festivals and events that are happening across the state at any given time.
3. Horses
There's nothing like driving through the scenic bluegrass and spotting a brand new Thoroughbred foal with its mom in the fields.
4. The People
Kentucky is considered a Southern state, so it should be no surprise that wherever you go, you'll find people with friendly smiles and kind hearts!
5. The State Song
"My Old Kentucky Home" is the state song and was written by Stephen Foster. There's nothing like hearing tens of thousands of people singing it before a football or basketball game.
6. The Moonbow
At Cumberland Falls State Resort Park, at the right time, you can see this rare phenomenon – the moonbow. Moonbows or lunar rainbows are rare natural atmospheric phenomena that occur when the Moon's light is reflected and refracted off water droplets in the air, creating a rainbow at night.
7. UK Basketball
No other basketball team in collegiate sports can match the storied history of the Wildcats. How could you not be proud?!?
8. The Scenery
There are many types of scenery and terrain throughout the state. There's a little something for everyone. There are hiking trails, mountains, lakes, forests, rivers, and many types of flowers and trees.
9. Being a "Colonel"
No other state has a title quite like Kentucky Colonel, which is only bestowed upon individuals who are recognized for their outstanding service to the state by the governor.
10. Kentucky Hot Brown
The Hot Brown was created at the Brown Hotel in Louisville, Kentucky by Fred K. Schmidt in 1926. It's an open-faced sandwich with turkey and bacon, covered in Mornay sauce and baked or broiled until the bread is crisp and the sauce begins to brown.
11. Music
From bluegrass to country to Cage the Elephant to The Voice winner Jordan Smith, there is something for everybody! Take a drive down the Country Music Highway to celebrate Kentuckys long history in country music.
12. Thunder Over Louisville
Kick off the Kentucky Derby Festival with the largest firework display in North America, attended by close to a million people.
13. Collegiate Sports
From SEC football with the UK Wildcats, to ACC basketball with the Louisville Cardinals and everything in between, there's something for everyone in the Commonwealth.
14. Famous Kentuckians
From the people you learned about in school like Henry Clay, to modern day celebrities like George Clooney, and some of the greatest athletes of all time like Mohammed Ali, celebrities of all types have called Kentucky their home.
15. The History
A few states can match the storied history of Kentucky. Being one of the few border states in the Civil War and the home of the Hatfield and Kentucky feud. There's something for the history buff inside of everyone.
16. Natural Environment and Conservation
Kentucky has been part of two of the most successful wildlife reintroduction projects in United States history. In the winter of 1997, the Kentucky Department of Fish and Wildlife Resources began to re-stock elk in the state's eastern counties, which had been extinct from the area for over 150 years. As of 2009, the herd had reached the project goal of 10,000 animals, making it the largest herd east of the Mississippi River. The state also stocked wild turkeys in the 1950s. There were reported to be less than 900 at one point. Once nearly extinct here, wild turkeys thrive throughout today's Kentucky.
17. The Weather
Sometimes you might get fed up after experiencing all four seasons in one day, but for the most part it is pretty enjoyable. It is rarely as cold as the northern states and it's rarely as hot as the deep Southern states.
18. Louisville Slugger
What baseball bats were used by legends Ty Cobb, Babe Ruth, and Lou Gehrig?? Louisville Slugger of course!
19. The Kentucky Derby
Kentucky is known for horses! After all, Kentucky is home Churchhill Downs, the race track in Louisville where the derby is held. People from all over the world come to Louisville on the first saturday in May to celebrate the "most exciting two minutes in sports." The Kentucky Derby is the oldest continuously ran sporting event in the US. It started in 1875 and has been ran every year since. It was founded by Meriwether Lewis Clark, who was the grandson of the famous explorer, William Clark.
20. Lakes and Rivers
Kentucky has more navigable miles of water than any other state in the union, other than Alaska, so grab your sunscreen and get ready for a good time this summer.
21. Beer Cheese
Beer cheese was first invented back in the 1940s right here in the Commonwealth. In fact, in 2013, Kentucky deemed Clark County the birthplace of beer cheese – HB 206 (BR 924).  Beer cheese is a cheese spread that is most commonly found in Kentucky. The spread is nearly ubiquitous. It is on just about every menu in every restaurant here, especially the locally owned ones. Be sure to go to Winchester this June for the 10th Annual Beer Cheese Festival.
22. Literature
With works from Harriet Beecher Stowe to Hunter S. Thompson, Kentucky has left its mark on American literature.
23. Corvette
Who needs Detroit? American's quintessential sports car is made right here in Kentucky!
24. Limestone
Even geologically Kentucky is better than the rest. With our famous limestone filtered water, we not only make the best whiskey, but we breed the best racehorses.
25. Wineries
Early in its history Kentucky gained recognition for its excellent farming conditions. It was the site of the first commercial winery in the United States (started in present-day Jessamine County in 1799).
26. The Arts
The Lexington Opera House was built in 1886 and is one of only 14 live performance theaters in the country built before 1900 that are still operating.
27. Mammoth Cave
Mammoth Cave National Park is a U.S. national park located in central Kentucky, which encompasses portions of Mammoth Cave, which is the longest cave system known in the world. The park's 52,830 acres are located primarily in Edmonson County with small areas extending eastward into Hart County and Barren County.
28. Daniel Boone
Legendary wilderness man Daniel Boone explored the far reaches of North America in the 18th century, and decided that of all the places in the world that were worth calling home, Kentucky was the GREATEST. I couldn't agree more! "Heaven must be a Kentucky type of place." No truer words have ever been spoken.
29. Festivals
Kentucky is home to more festivals than you can count. In Eastern Kentucky, there is Hillbilly Days and the Derby Festival in Louisville, as well as the Bourbon Festival in Bardstown.
30. The History
You can experience 250 years of history in Kentucky, with historic homes you can tour, plus Camp Nelson Civil War Heritage Park and McConnell Springs, a nature preserve on the spot where Lexington was founded in 1775.
31. Fried Chicken
KFC (Kentucky Fried Chicken) was founded by Colonel Harland Sanders (the most famous Kentucky Colonel of all). Sanders was an entrepreneur who began selling fried chicken from his roadside restaurant in Corbin, Kentucky during the Great Depression. Sanders identified the potential of the restaurant franchising concept, and the first "Kentucky Fried Chicken" franchise opened in Utah in 1952. KFC popularized chicken in the fast food industry, diversifying the market by challenging the established dominance of the hamburger.
32. Kentucky Kicks Ass!
Enough said.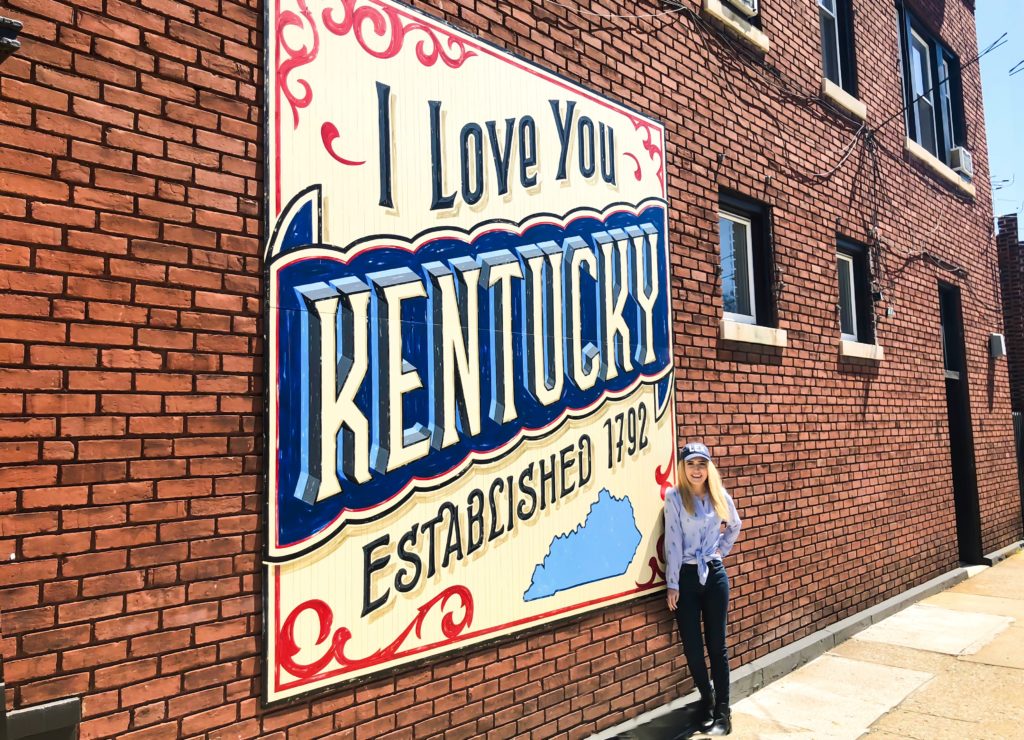 What are some reasons that you love Kentucky??