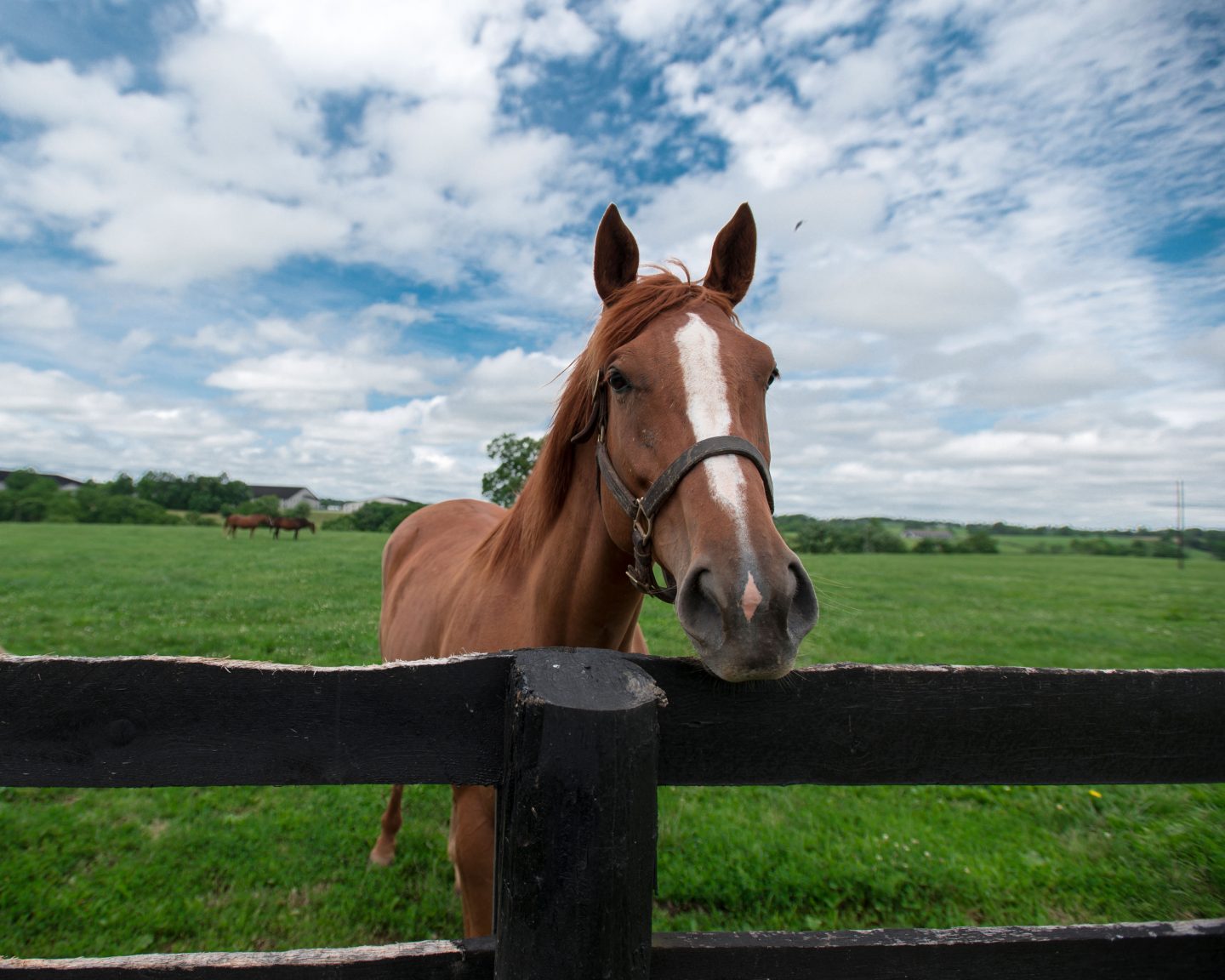 Living in Lexington for eleven years, I haven't really spent too much time in Versailles, Kentucky. I got the opportunity a few weekends ago to visit Sun Valley Farm, so of course I jumped at the chance. I mean, baby horses were going to be involved! SIGN ME UP! We all were originally supposed to tour the farm back in March, but we had to reschedule it due to weather. On the particular Saturday we went, there was an 80% chance of rain, but the skies were clear and it was a gorgeous day to be outside!
While driving from Lexington to Versailles, we took the back roads and got to enjoy the picturesque views of beautiful farms and countless horses. Taking the time to go a route you normally wouldn't travel really lets you enjoy how beautiful Kentucky is. Even though I may live in Lexington, I'm just minutes away from some of the most beautiful farms in the state.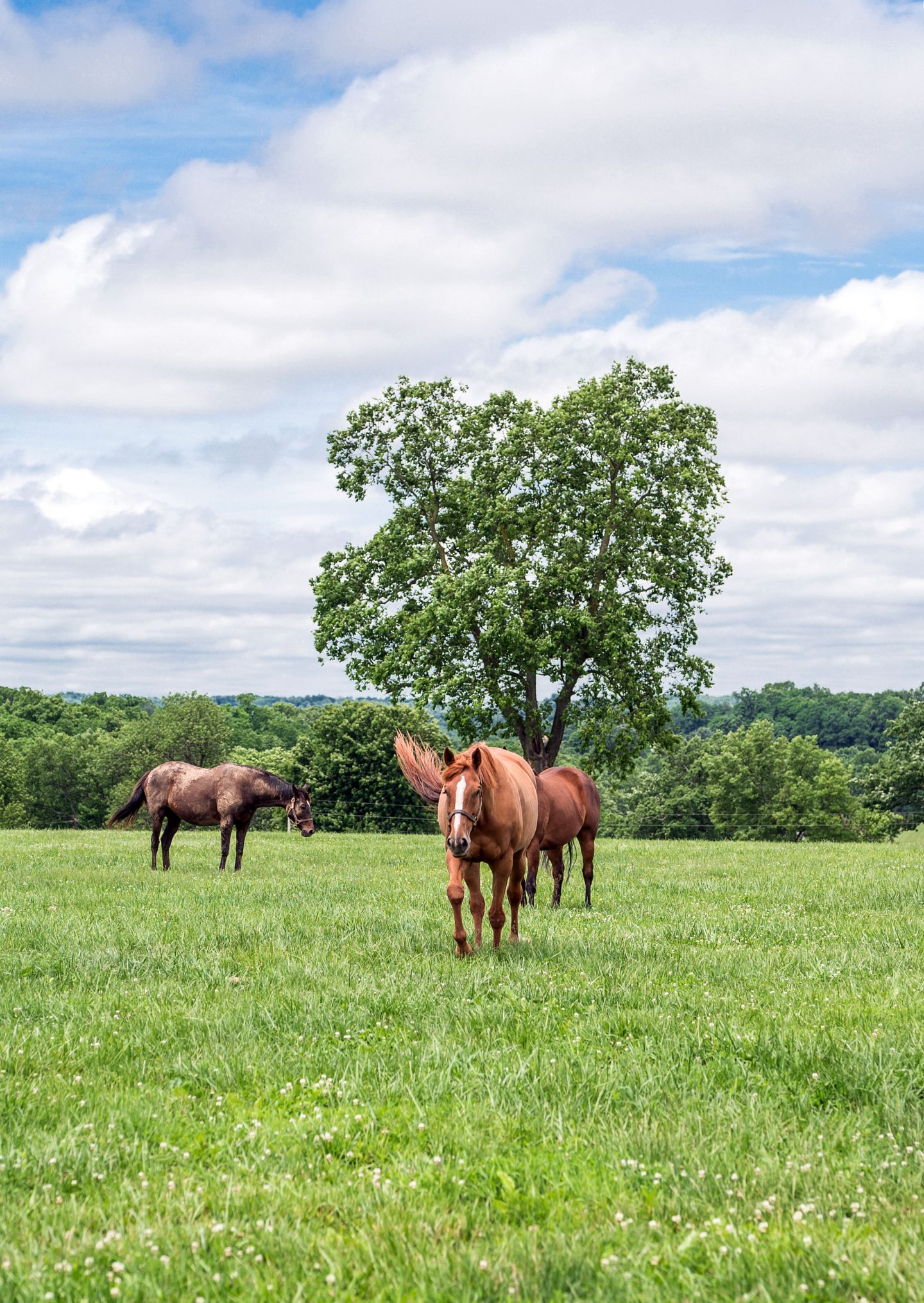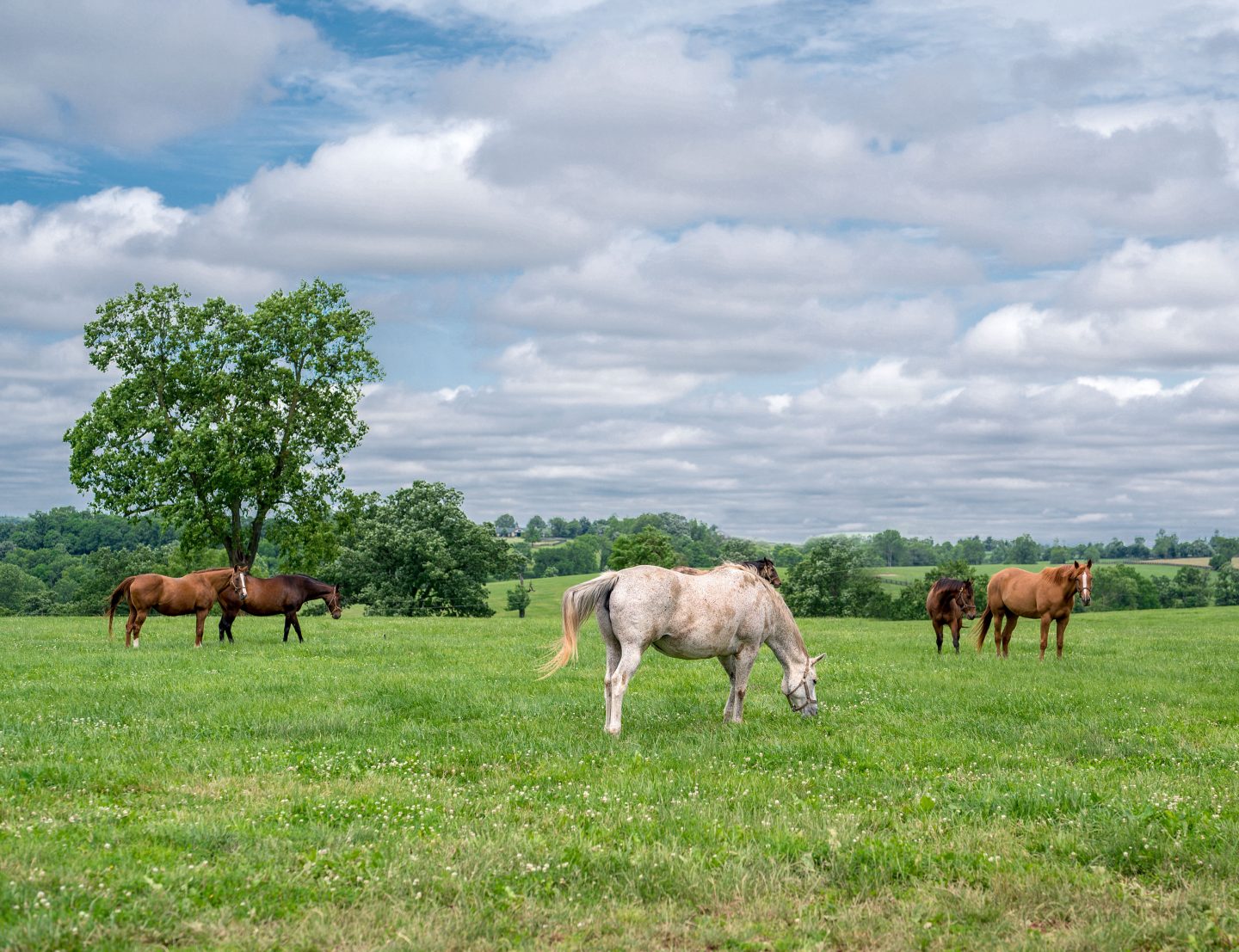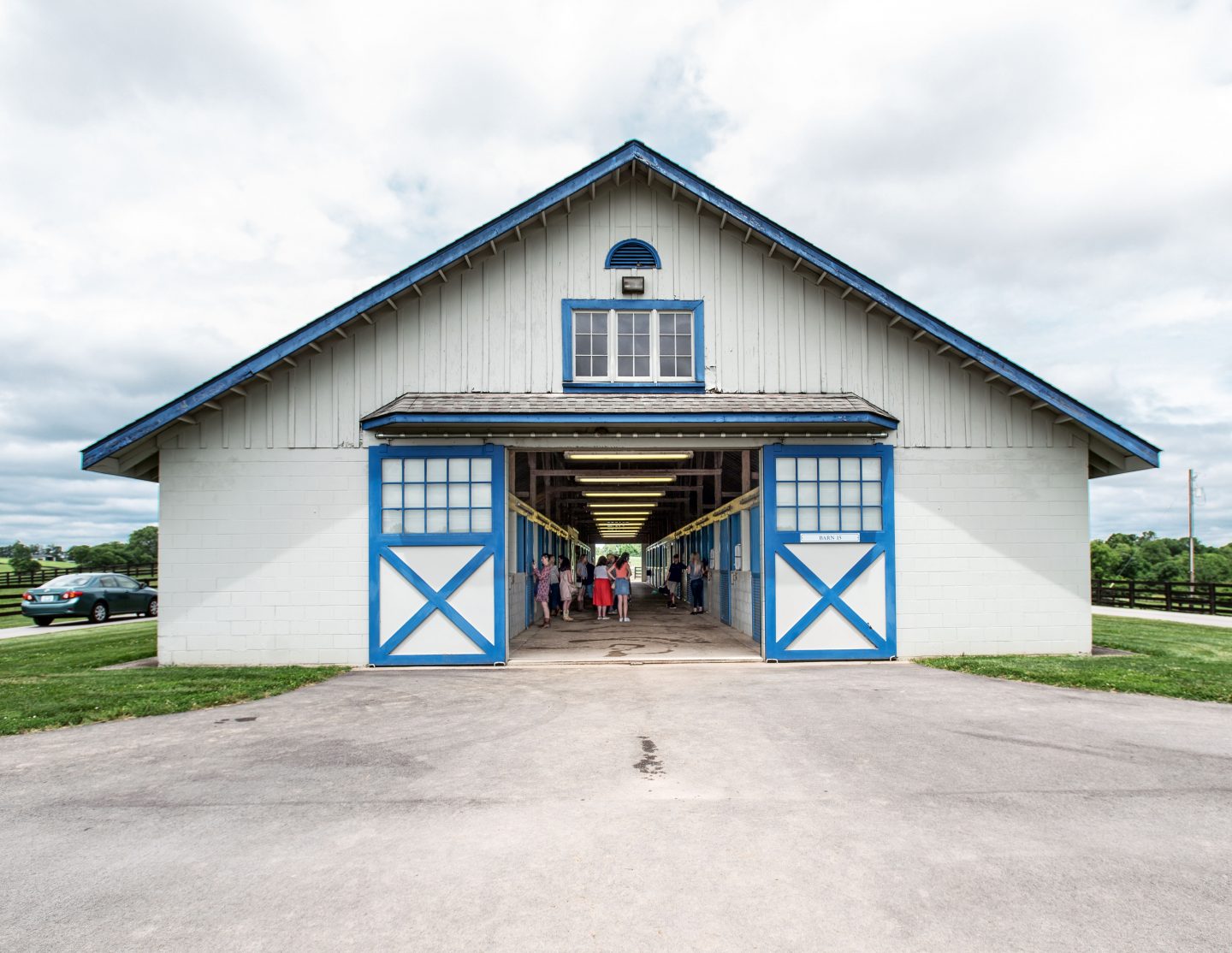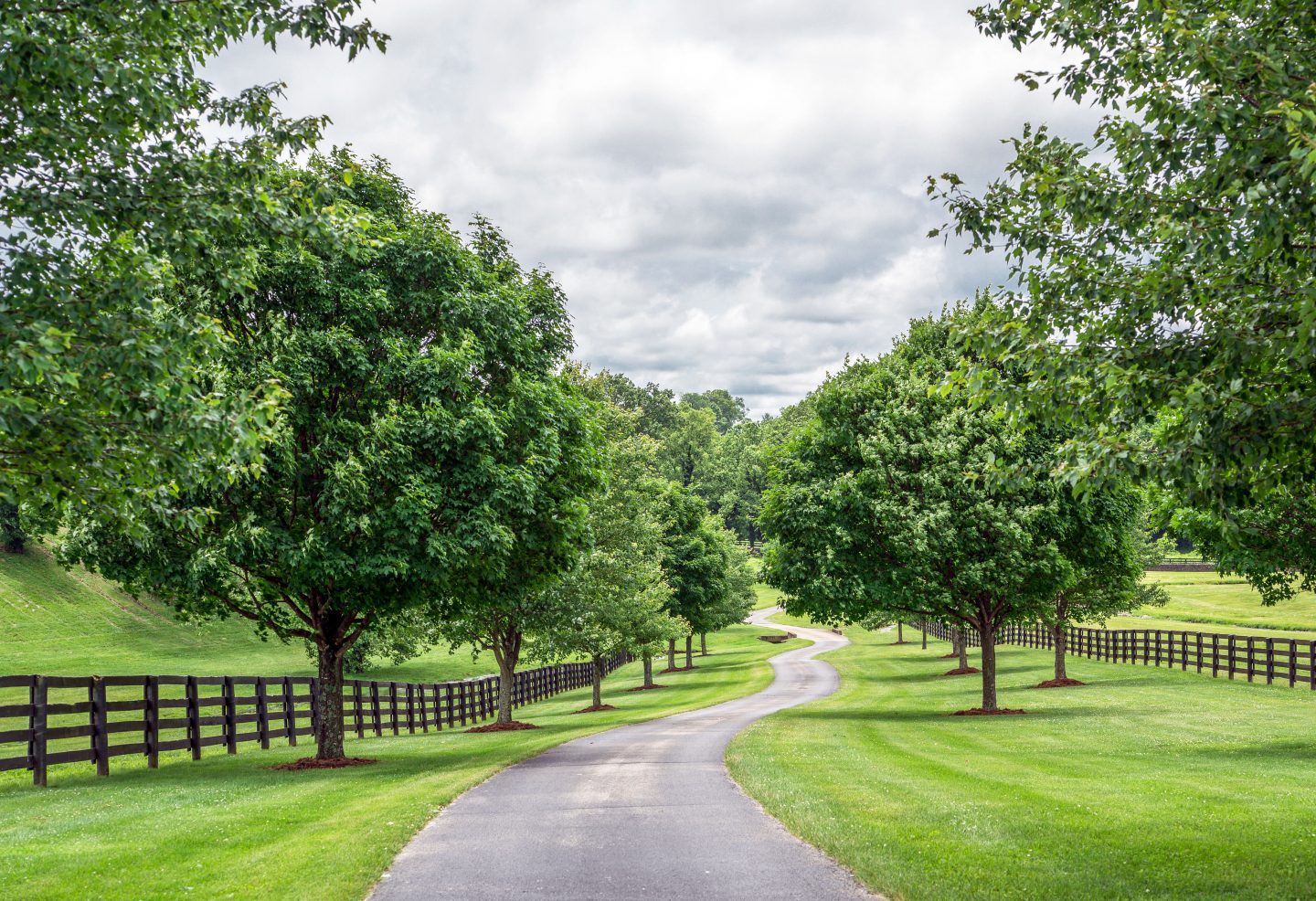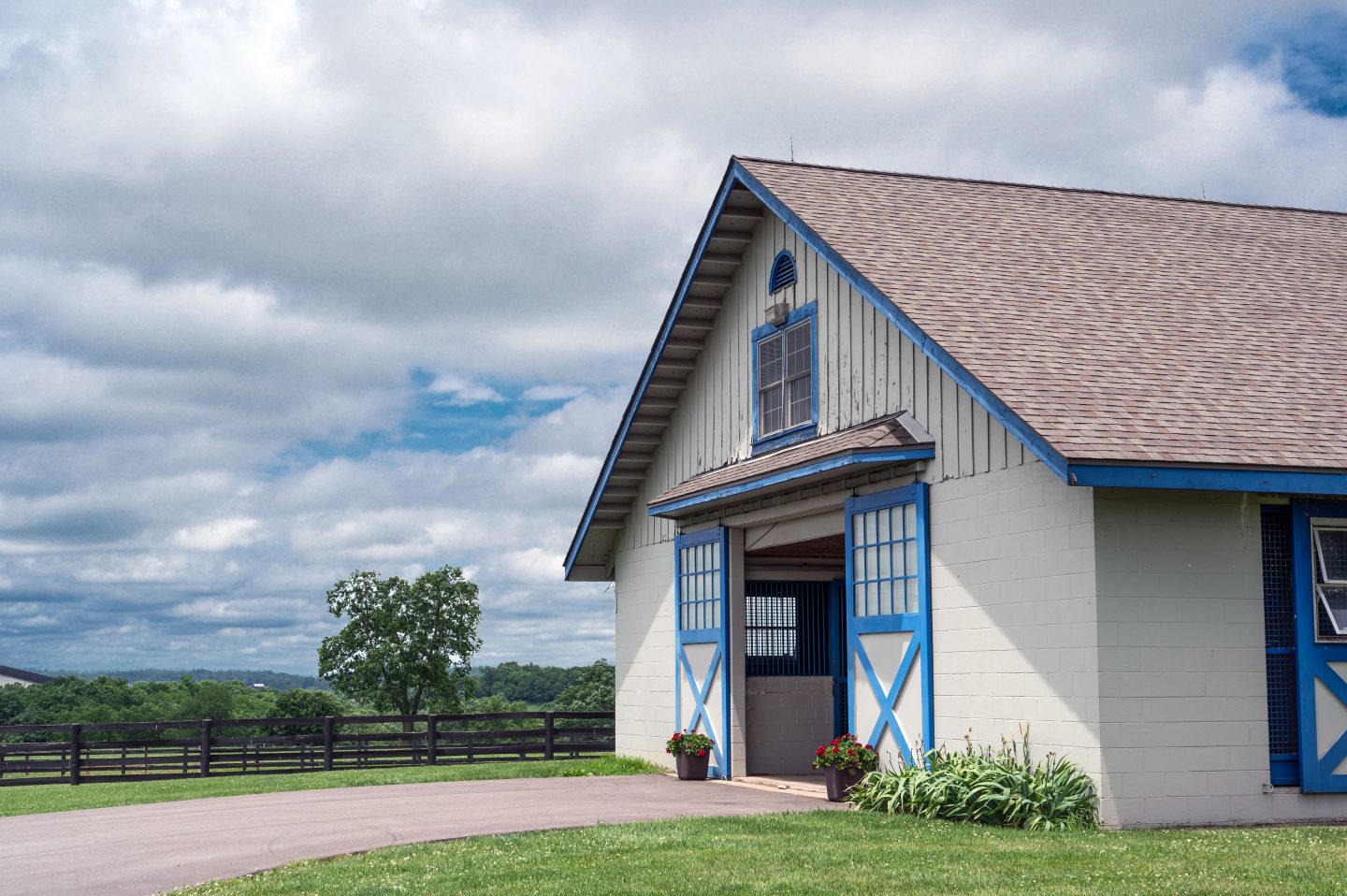 Y'all know that I love including the history of places that I mention on my blog, and this place has some history!
Sun Valley Farm's beginnings trace back to 1831. The main house was actually constructed by the Samuel Pepper family. I'm sure that name sounds familiar, right? What was once the Pepper family's distillery is now Woodford Reserve. You can actually see some of the rickhouses in the distance. Woodford Reserve is located less than a mile from Sun Valley Farm!
The Samuel Pepper House still has its charm from its beginnings and was meticulously restored by aviator, Allen E. Paulson in the early 1990s. It is now the home of Barry, Jan and Brett Butzer.
Paulson's breeding empire begun in 1986 when he acquired the farm. He then made it a part of Brookside Farm, which was well over 1,600 acres! On this property, Paulson developed a Thoroughbred breeding dynasty!
According to their website, "Champions and Horses of the Year Cigar and Azeri, along with champions Eliza, Escena and Ajina would all be raised there, and the Brookside team would go on to accumulate 17 Eclipse Awards and 9 Breeders' Cup Championship victories."
The Butzers continued on with this winning tradition. Did you know that their core private sales broodmare business has become one of the most successful in Kentucky, having produced some 175 stakes horses in just over a decade? That's pretty impressive!! According to their website, nearly one in every three mares sold by Sun Valley Farm becomes a stakes producer for their new owners, a record unmatched by any Kentucky enterprise! As you can see, Sun Valley Farm is very successful!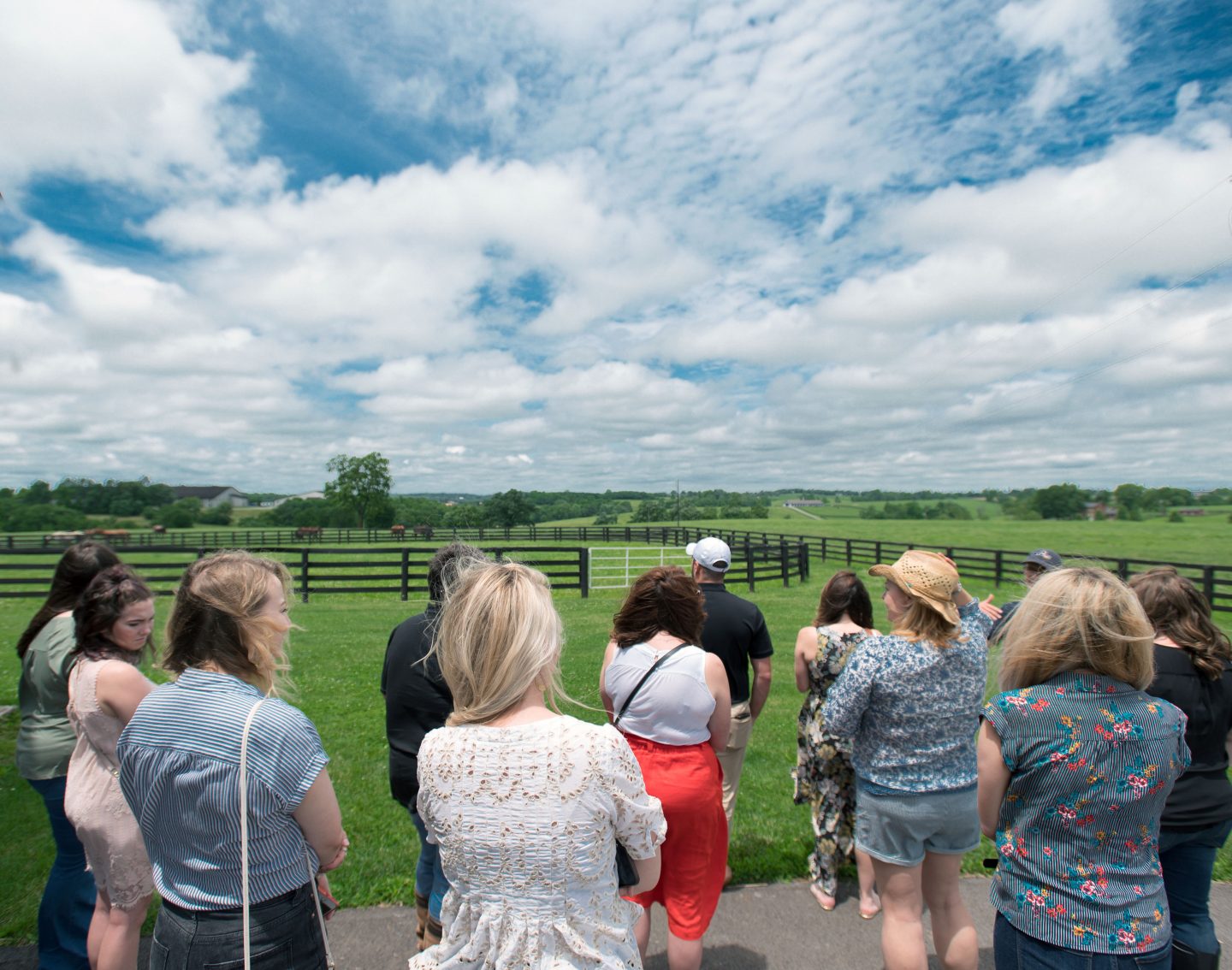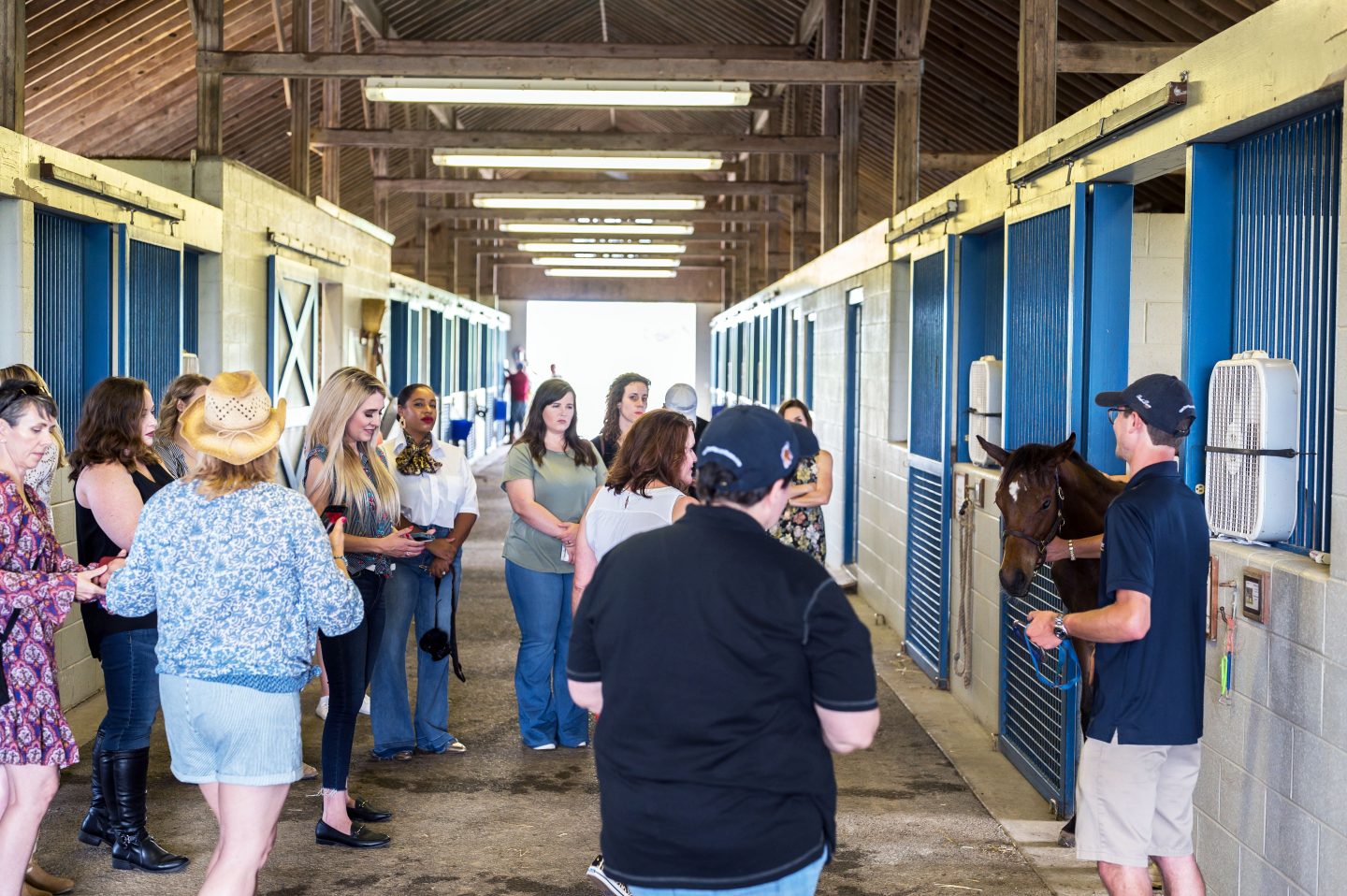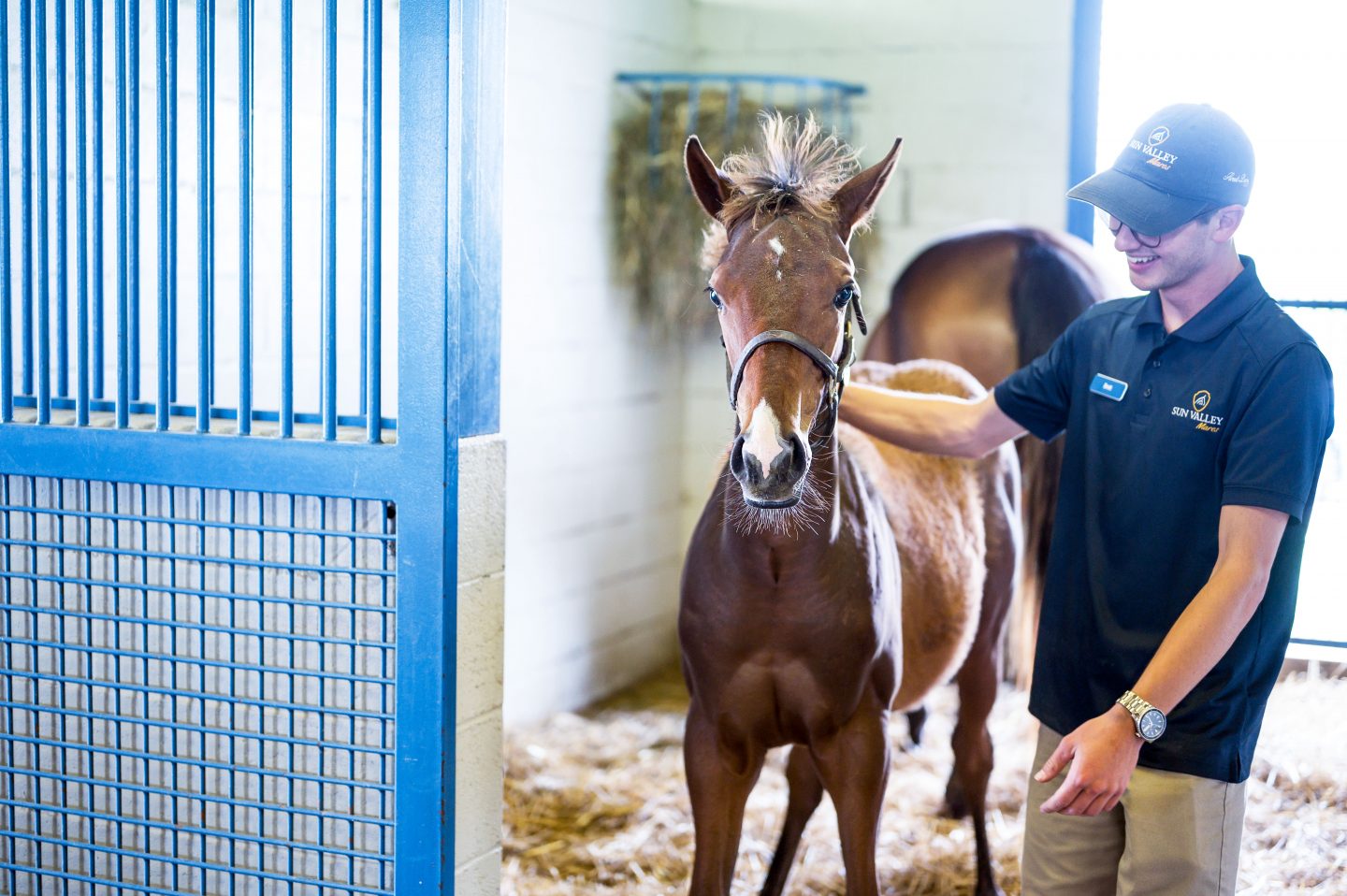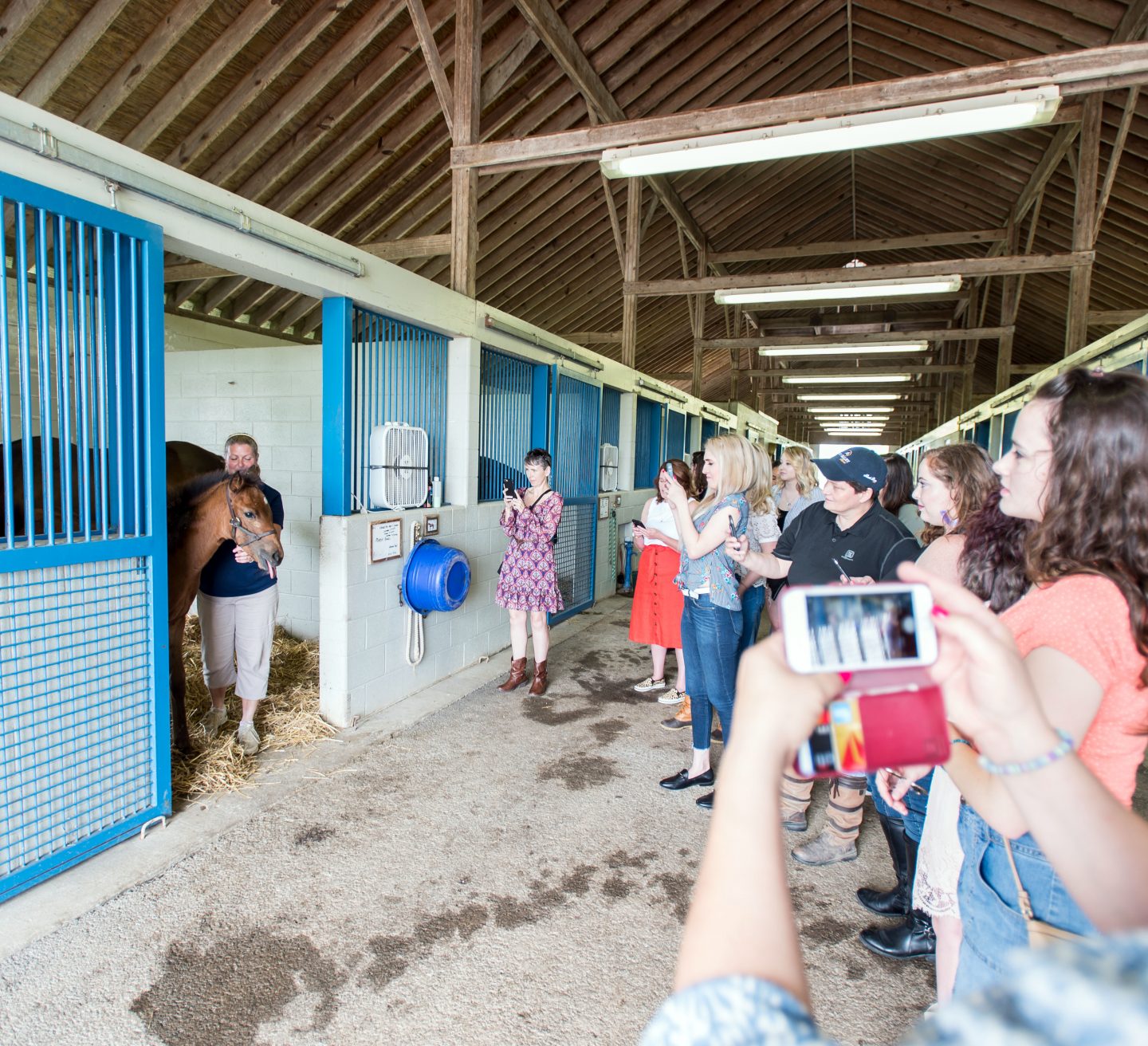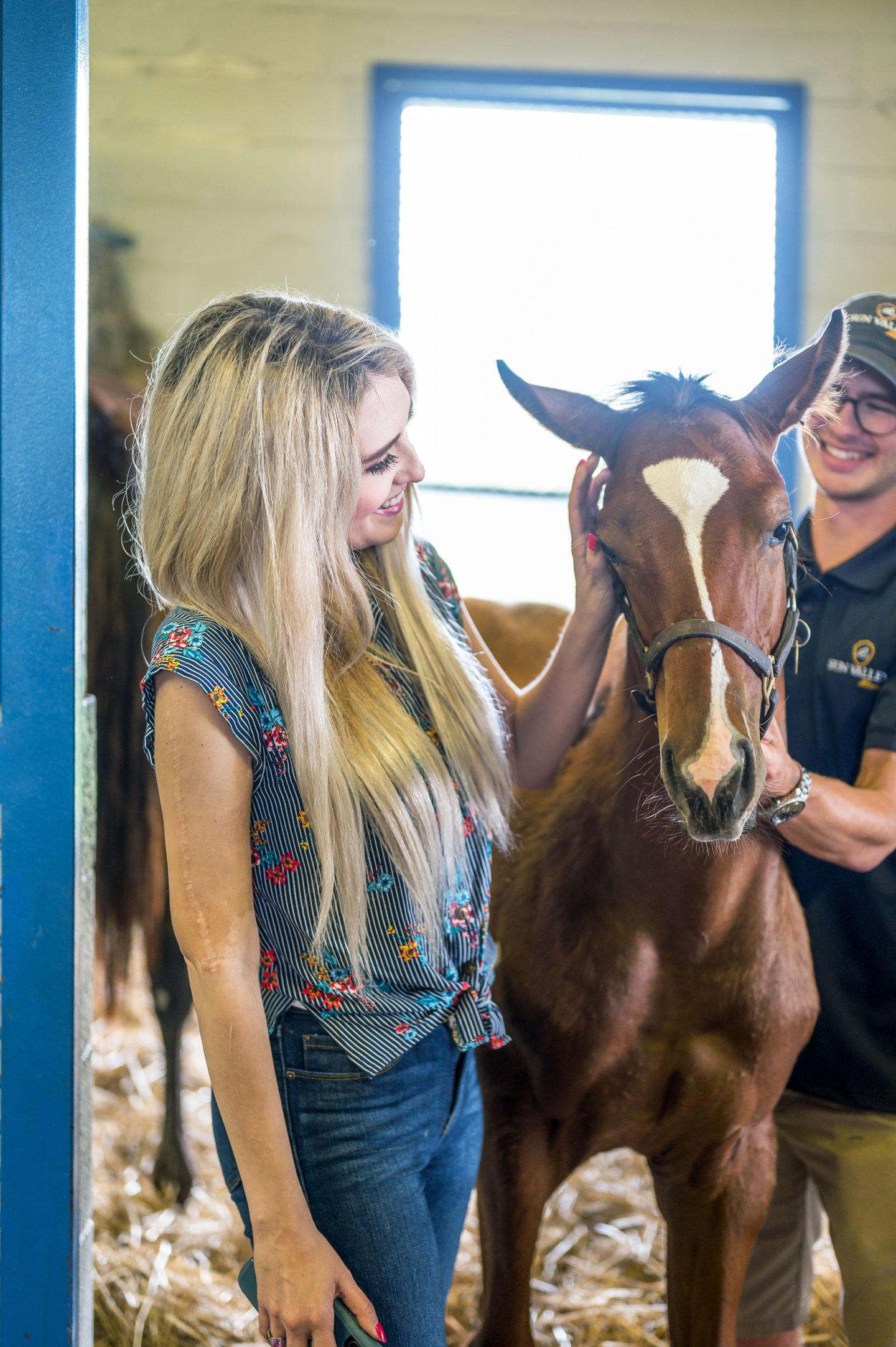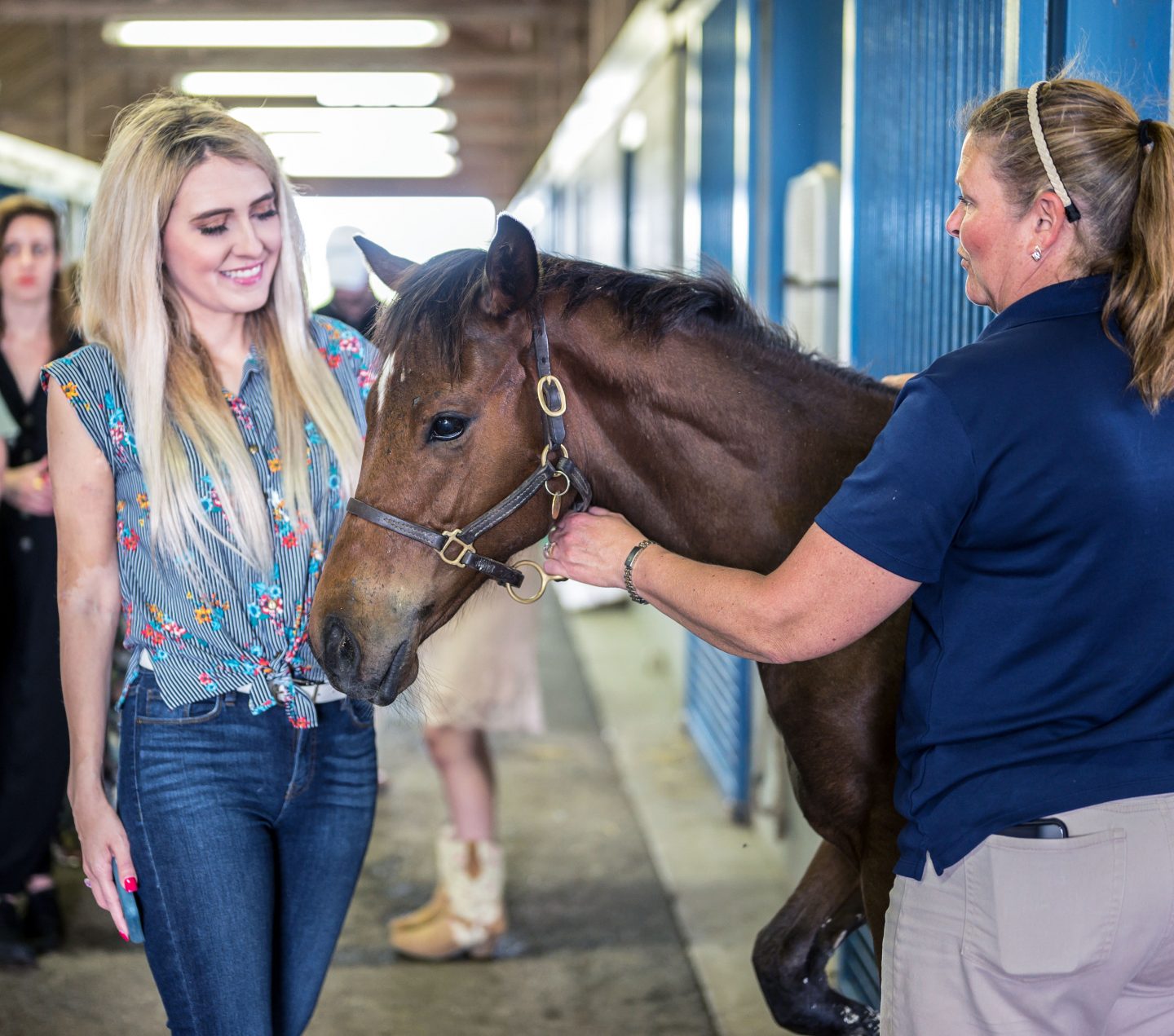 When Sun Valley Farm invited us bloggers out to tour the farm, they informed us that we could meet the new foals. Needless to say, I was super excited! I mean it's not everyday you can be up, close, and personal with a baby horse!
The owner's son gave us the tour and he was super personable and knowledgeable, and provided us with lots of knowledge throughout the tour. The first barn we went visited was still the original blue and white from when it was first built. They never wanted to make any changes to it. There is where we were shown the stalls where the pregnant mares stay at night. Outside in the pasture, we were able to see the only male horse that they have on the property. His job, of course, is to make sure the females are ready for breeding.
While we were there we even saw a horse having an ultrasound. It was so cool to see the ultrasound on the screen and knowing that there would be a baby horse born in the very near future. If you were to go on a tour in the upcoming months, then it is likely that you will see that very horse! I have never seen an animal have an ultrasound before, so that was a first for me! The process was, ahem… interesting!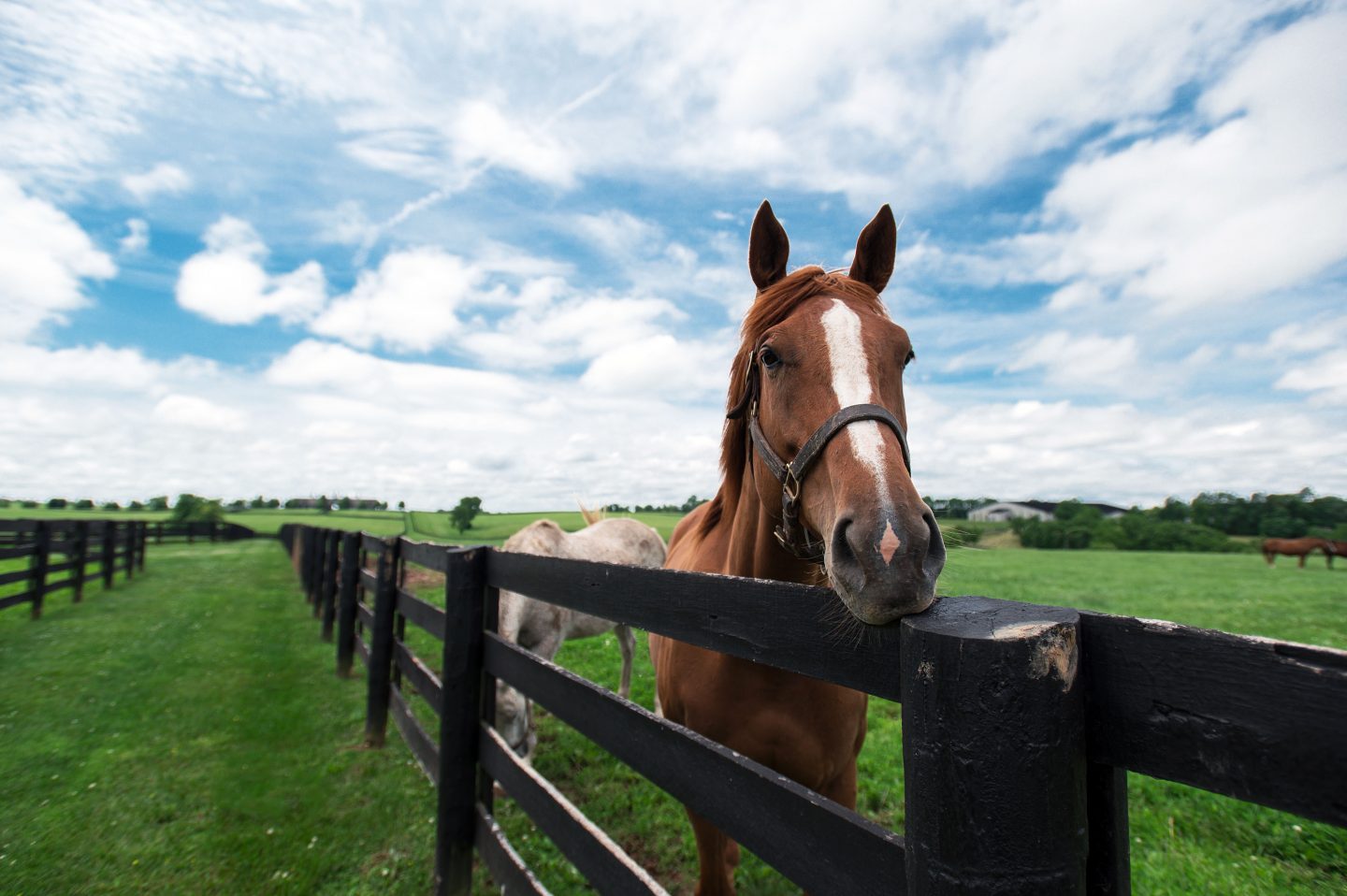 We then packed ourselves into our cars and drove to another blue and white barn that was on their property. This barn housed the foals and their mothers. The foals were born earlier this year around January. Many of the mothers are already breeding again. Outside of their stalls, they had all of their details, including the date they were born, the date they stood up, their lineage, and much more.
There was one last stop on our tour before going to the house for some appetizers. We all got to watch a few informational videos, which included information about their farm and horse racing. In one of the videos, you could see one of their horses being sold at auction at Keeneland! It was so cool to get a behind-the-scenes look at the horse industry.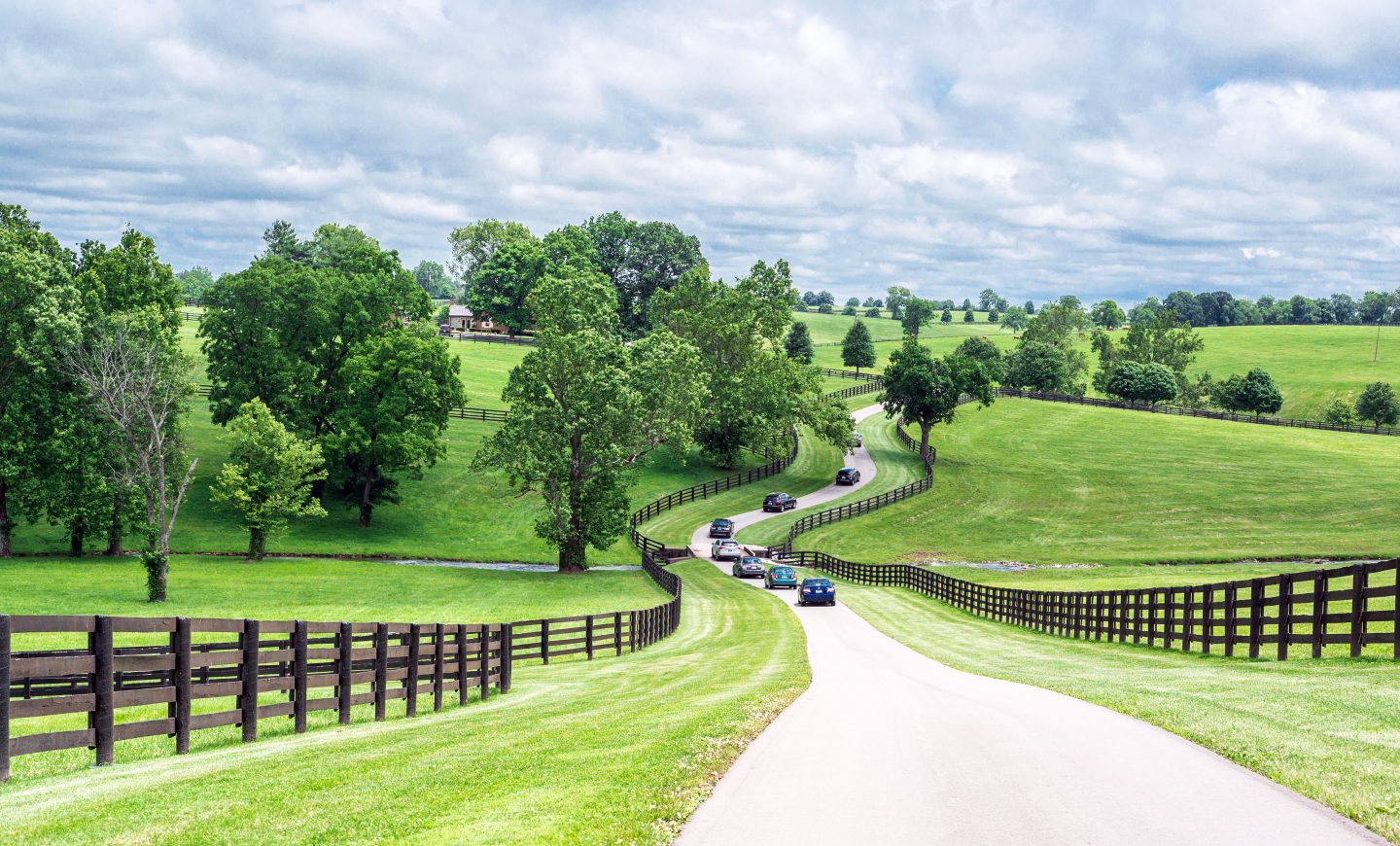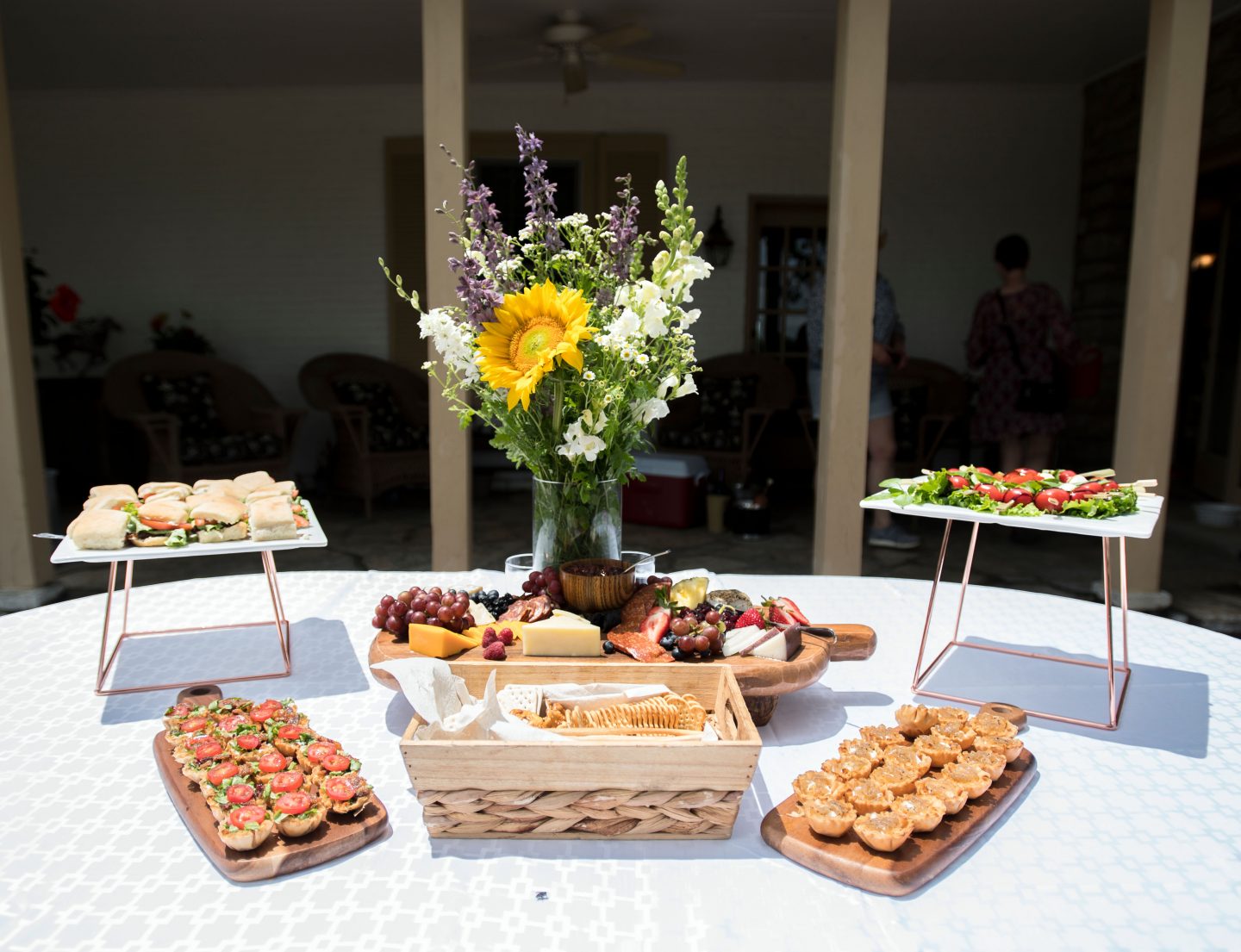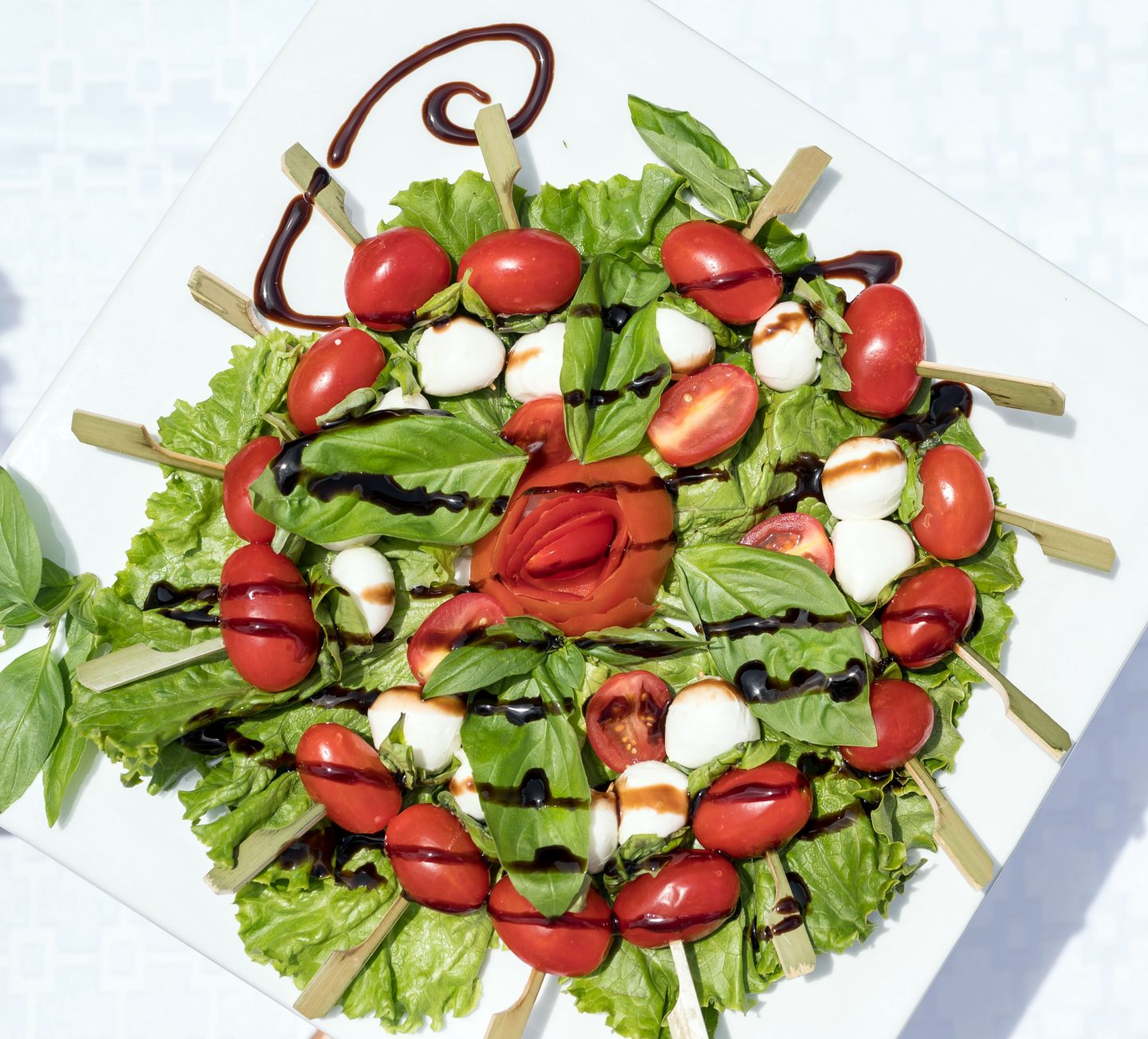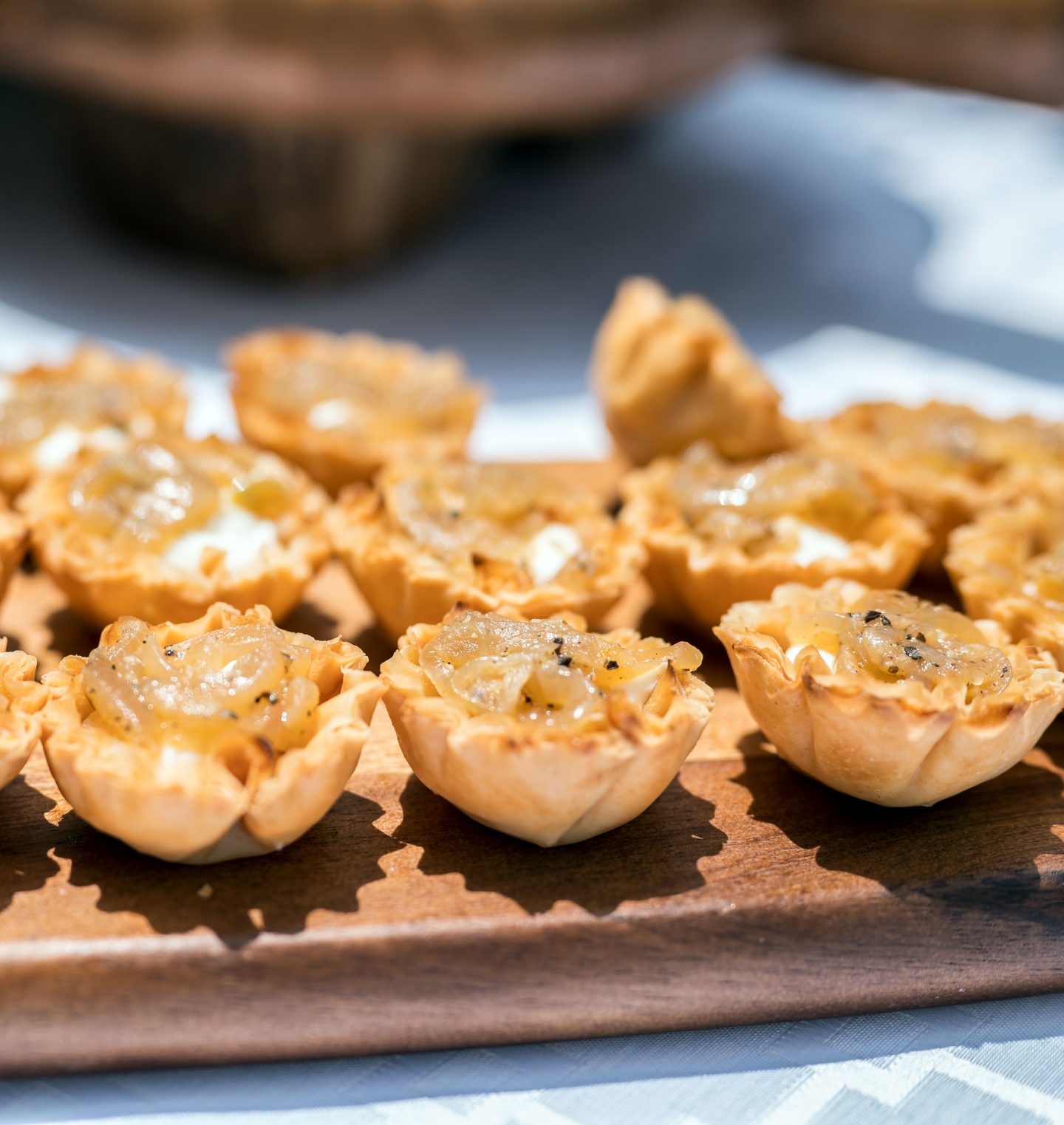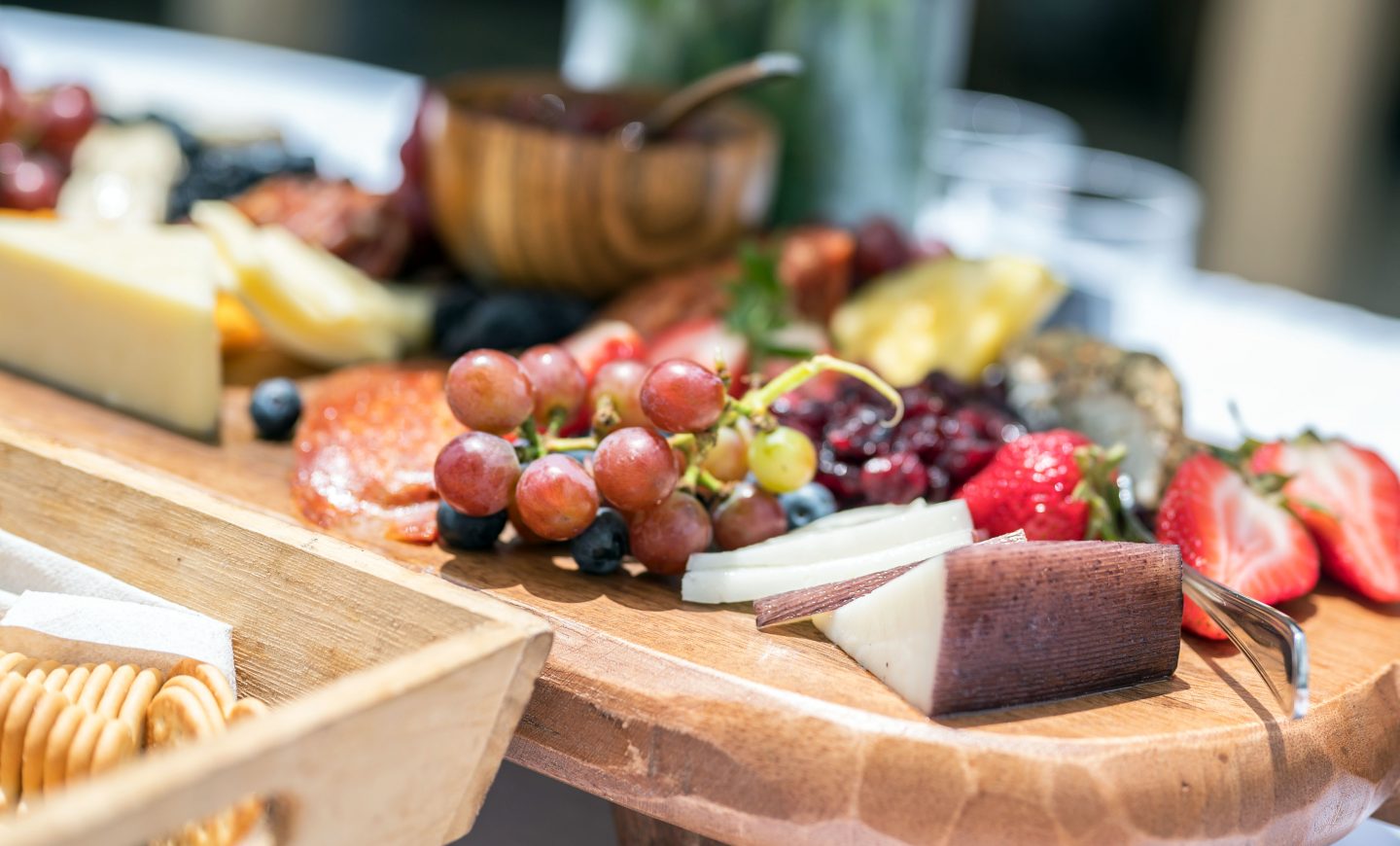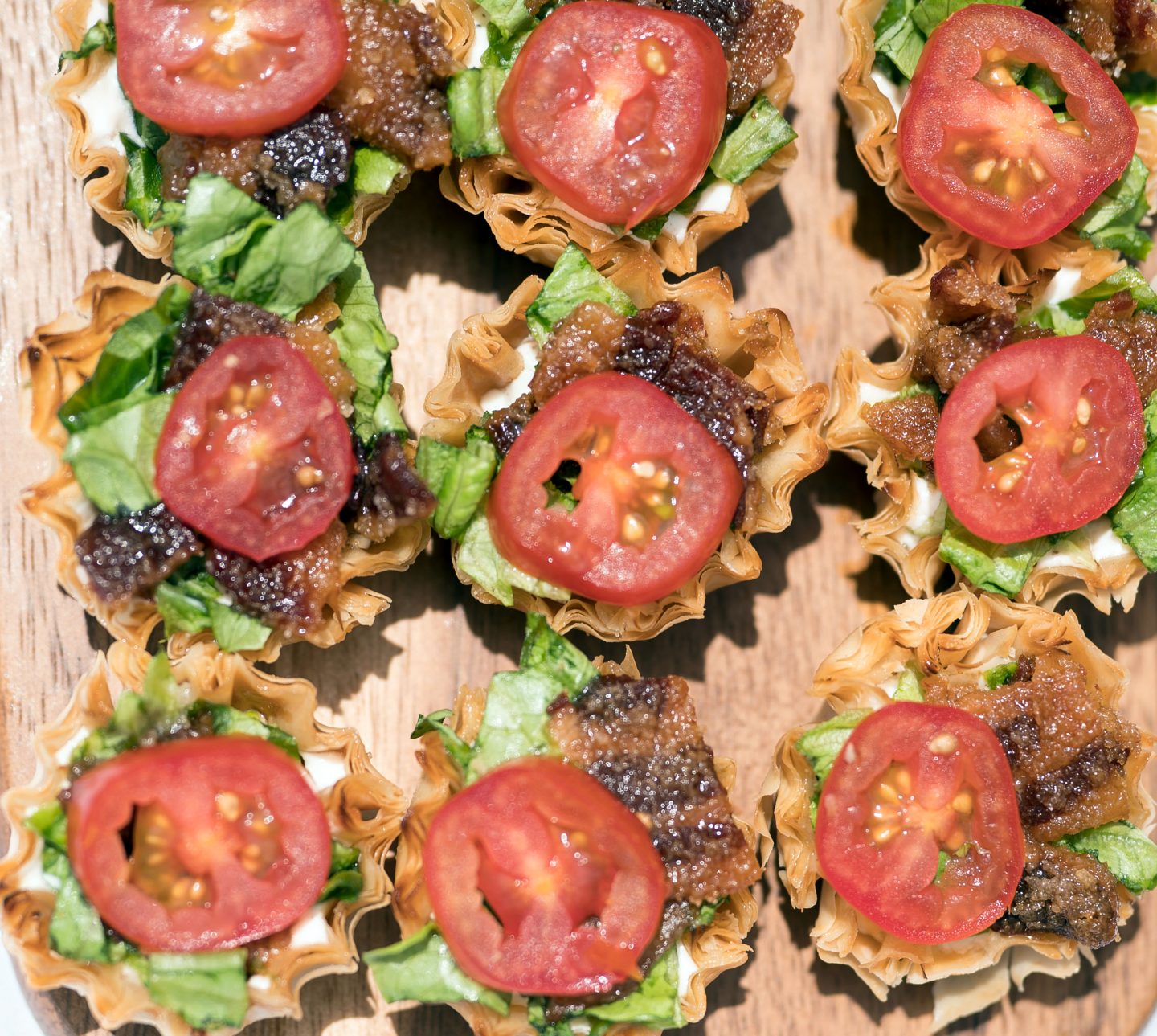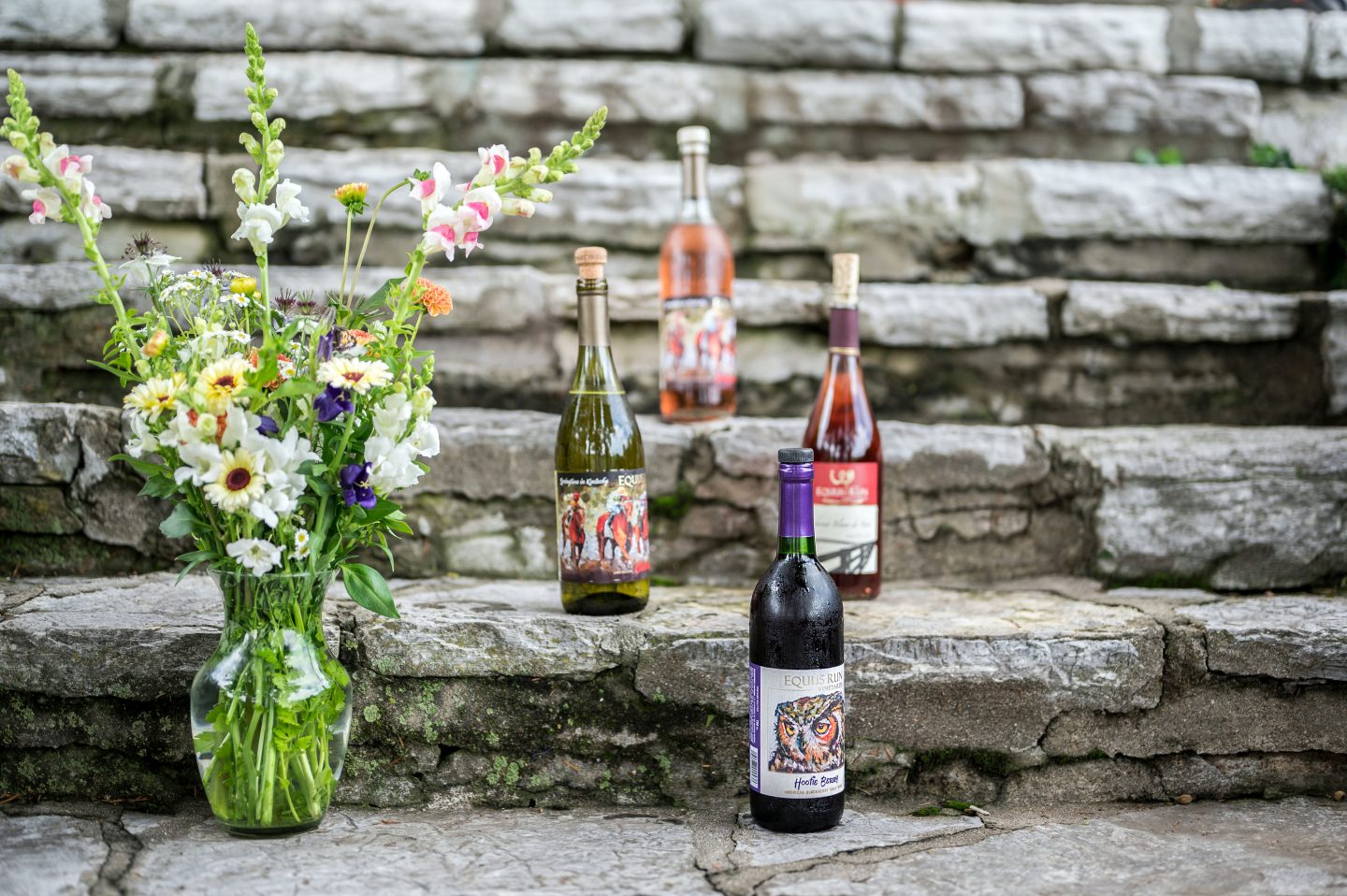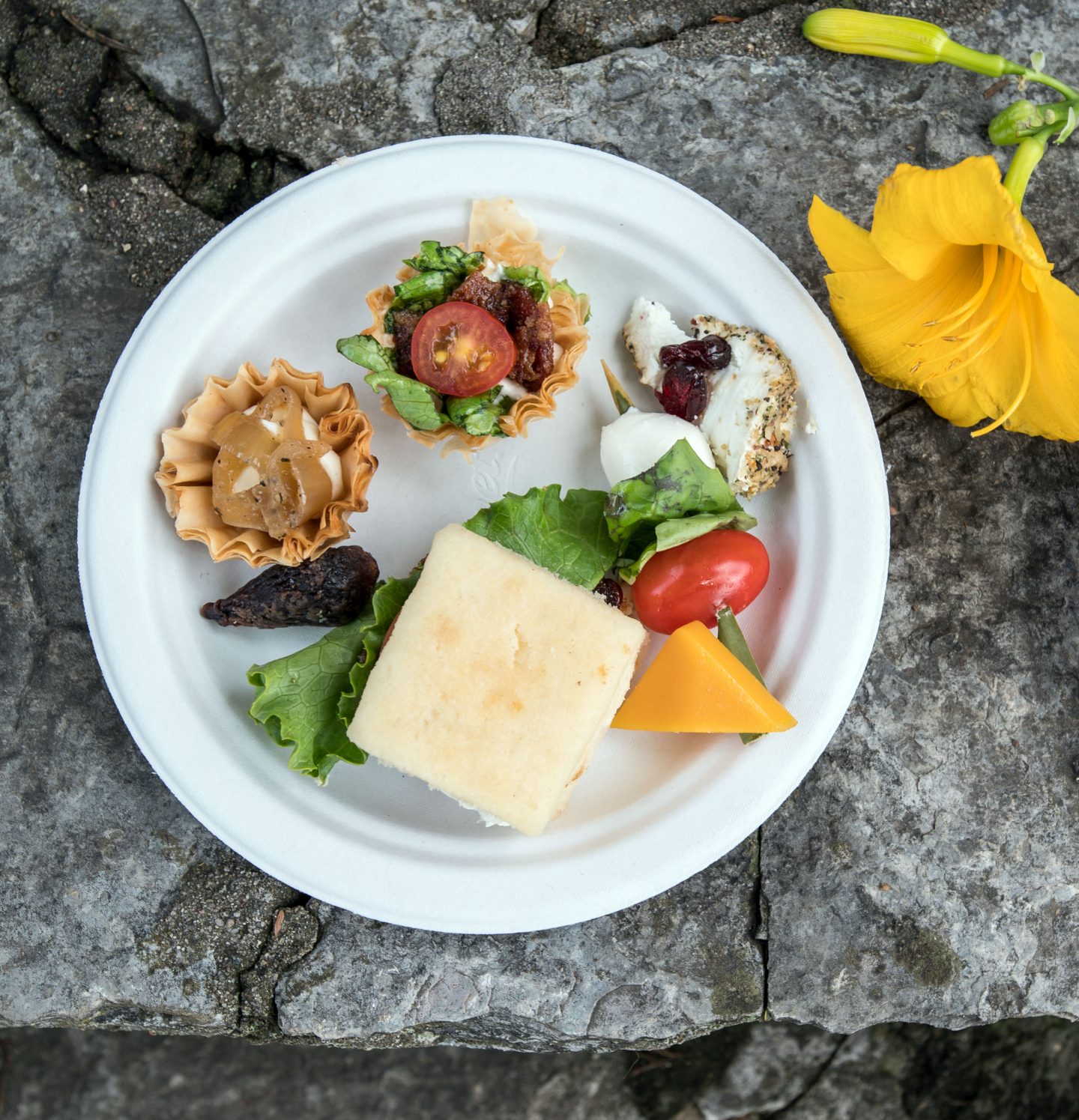 After the tour was over, it was time to eat! We headed to the house to enjoy some delicious hors d' oeuvres from Sweet Lilu's, and for refreshments, we had some wine from Equus Run Winery. Sweet Lilu's is located in Versailles, while Equus Run Winery is located in Midway, Kentucky. Beautiful flower arrangements decorated our tables and patio. The beautiful blooms were provided by Bell Aire Blooms, which is a business located in Versailles, Kentucky.
If you've never tried anything from Sweet Lilu's then you are missing out!! I was a judge for A Taste of the Bluegrass back in May, and they had a preview event weeks prior to the main event for the people involved. Sweet Lilu's happened to be one of the vendors there, and their sandwiches were amazing! For the life of me, I can't remember what they were, but you are going to have to trust me on this one! They were delectable!
For our particular event, Sweet Lilu's provided us with a charcuterie board, mini candied bacon BLTs, goat cheese and caramelized onion tarts, and caprese skewers.
Sitting on their patio allowed you to appreciate the beauty of the nature that surrounded us. It was incredible, and if you love the country, you'll find yourself wishing you could wake up to views like that every morning. If you look off into the distance, you can see many other beautiful horse farms. These all are the horse farms people think of when they picture horses and Kentucky. Sun Valley Farm's neighbors include leading farms Ashford/Coolmore, Lane's End, Diamond A Farm, Darley/Gainsborough Farm and Pin Oak Stud. It was sort of windy, but I was so ecstatic that the rain had held off.
Marie, blogger from Backroad Bluegrass organized the event and put together this wonderful day full of local businesses located in Versailles. Versailles is such a wonderful little town, and I'll be sure to tell you why in my next post. We wrapped up at Sun Valley Farm and spent the rest of the afternoon hopping from one business to the next in downtown Versailles, Kentucky. If you have a couple of hours to spend to explore, I'll help you plan your day with my next travel guide!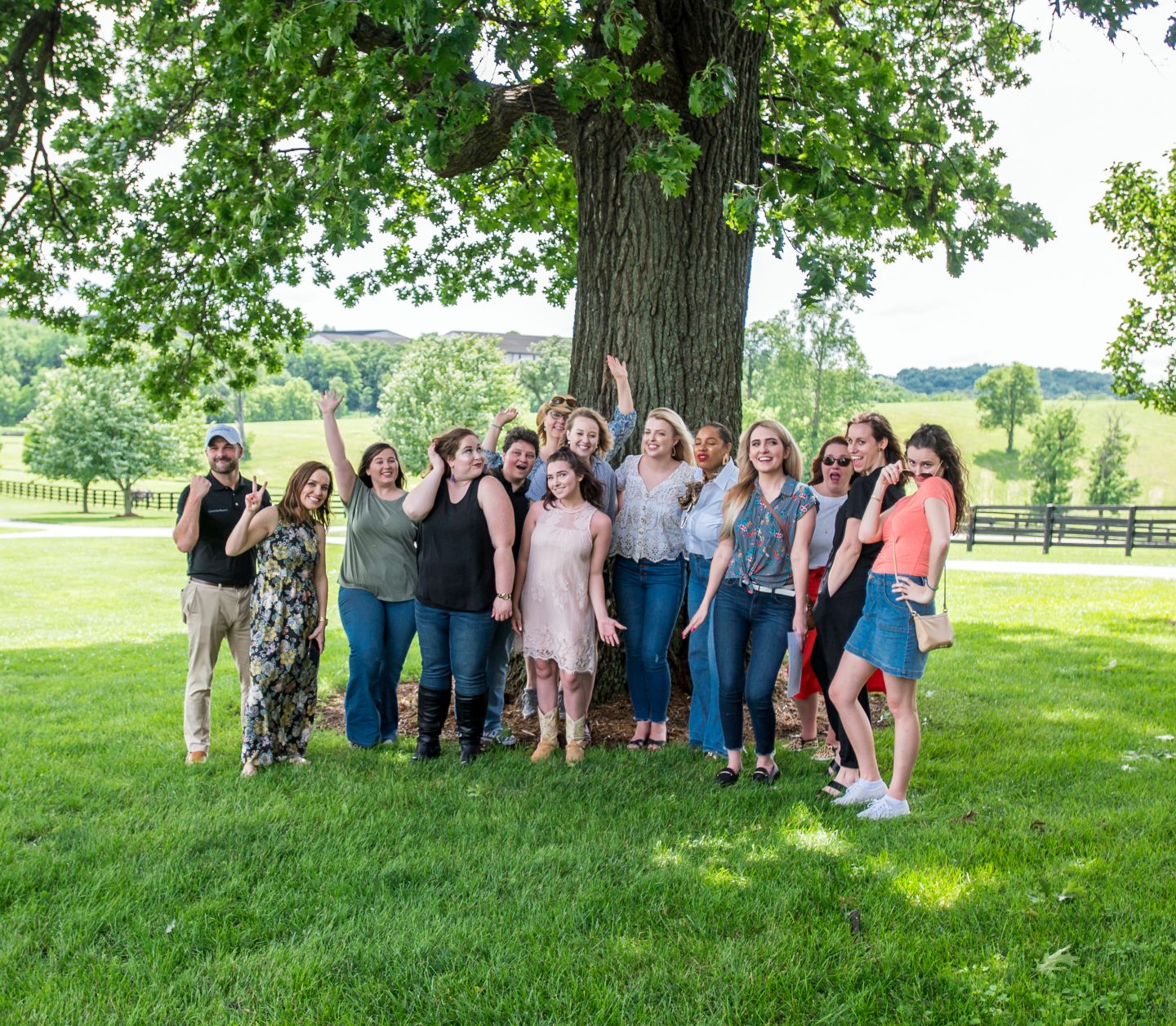 Thanks to Karrie of Muse Marketing and Design for capturing these wonderful photos!
Address:
Sun Valley Farm, 556 New Cut Road, Versailles, Kentucky, 40383
Coming later this week: Travel Guide: Spending an Afternoon in Downtown Versailles, Kentucky!