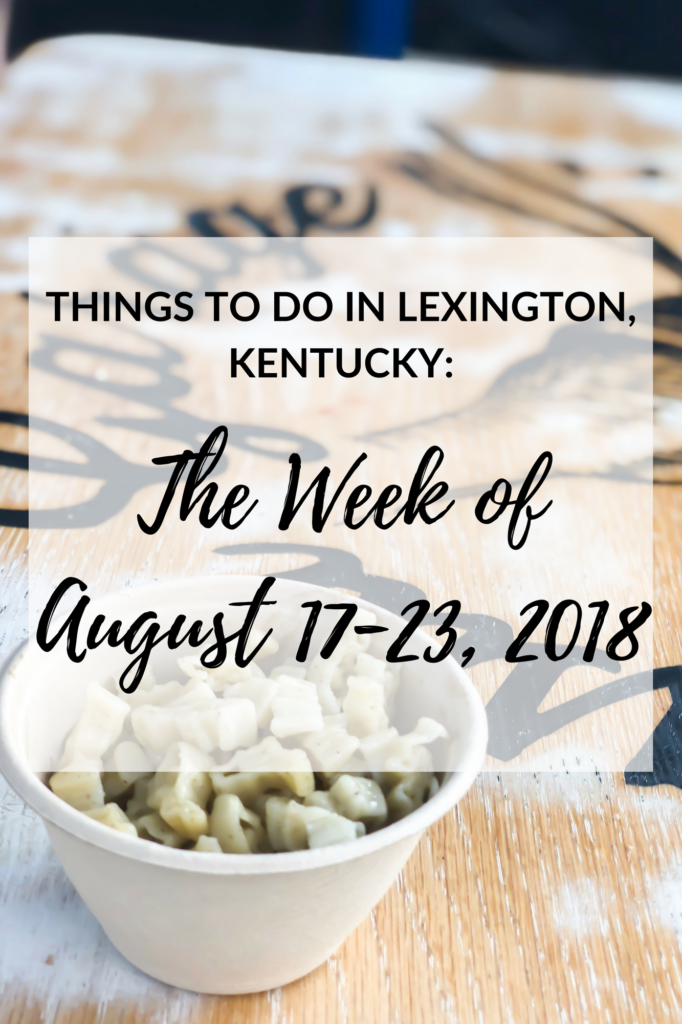 We've made it through another week! Since I can't include everything on my list, I've handpicked the events and included the ones that I think everyone would enjoy the most!
Things to Do in Lexington, Kentucky: The Week of August 17-23, 2018:
Friday, August 17, 2018
Saturday, August 18, 2018
Sunday, August 19, 2018
Monday, August 20, 2018
Tuesday, August 21, 2018
Wednesday, August 22, 2018
Thursday, August 23, 2018
Have a good week, and be sure to share this post, so the word can get out about what's going in Lexington this week!