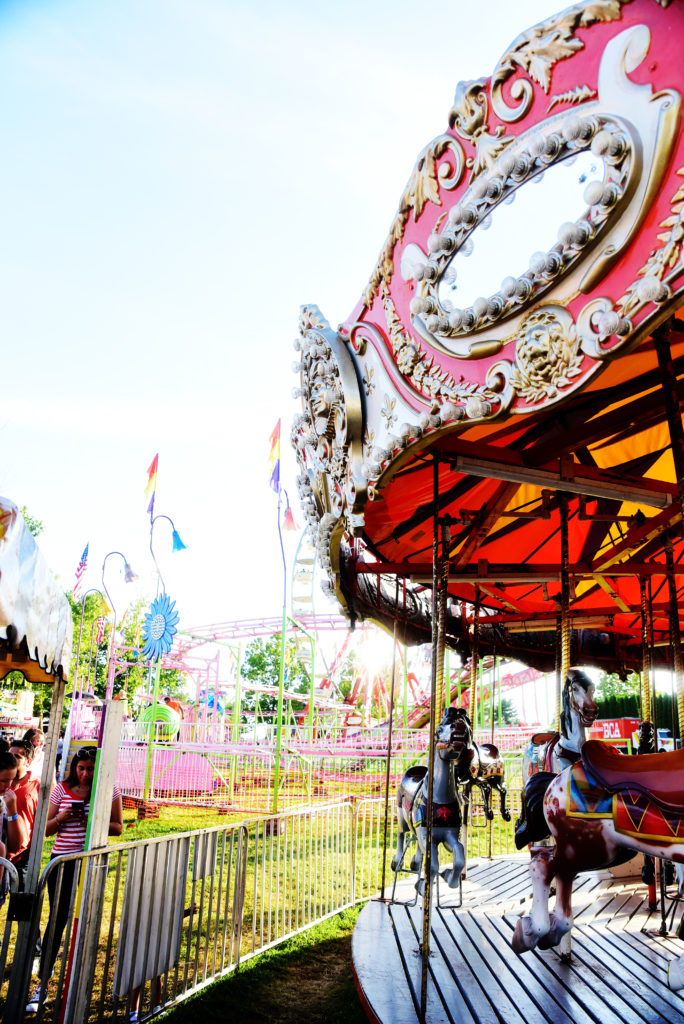 Nothing says summer like attending a fair complete with rides and food vendors! Fairs are family friendly, or if you don't have any children, you can still have fun and feel like a kid again!
The Bluegrass Fair in Lexington, Kentucky has come and gone, but there are still a couple of days left of The Kentucky State Fair in Louisville, Kentucky.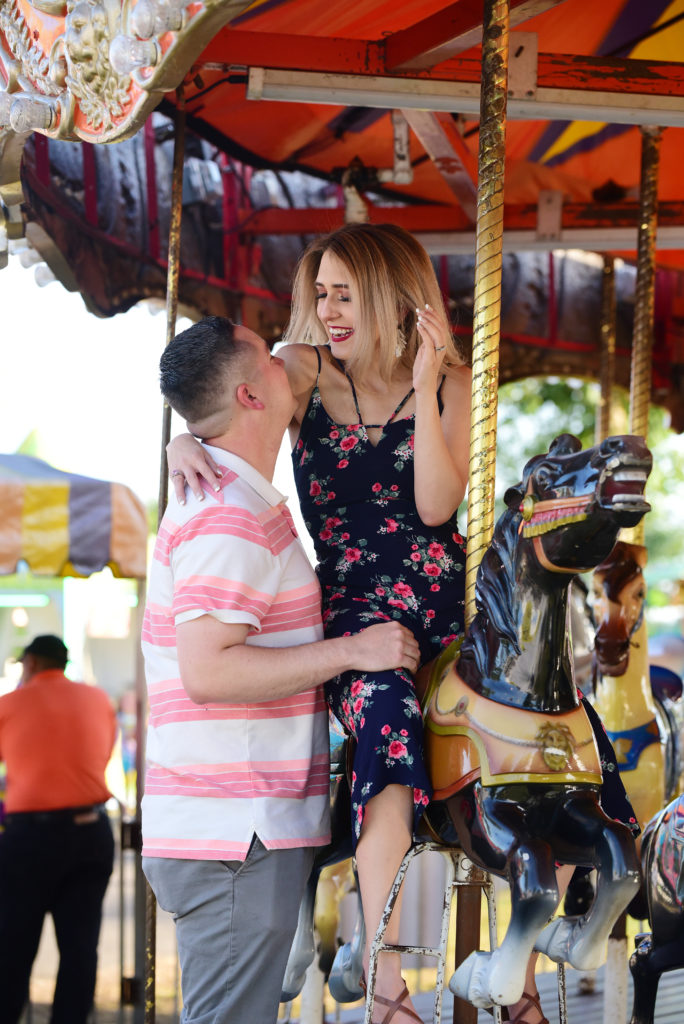 The Bluegrass Fair is a must attend event of the summer that is perfect for all ages.
The Bluegrass Fair occurs mid-July and lasts approximately two weeks at Masterson Station Park in Lexington, Kentucky. In 2018, it was held on July 12-22.
The fair is a great way to help out the community!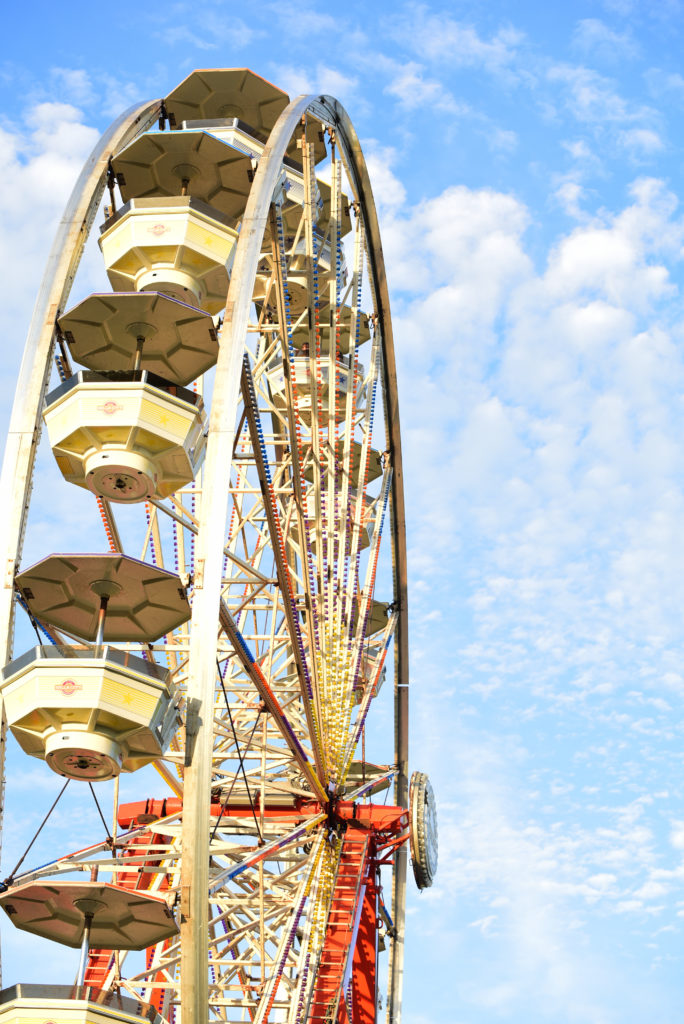 The Lexington Lions Club has presented The Bluegrass Fair for over 55 years. Its purpose is to raise funds for community organizations to provide vision and hearing services to people who cannot afford them.
Approximately 45,000 dollars were contributed by the Lions Club during the first five years of the fair. This money was for eyeglasses, as well as offering support for eye surgeries in Fayette County. It also helped with the construction of the Kentucky Lions Eye Foundation building in Louisville.
Over two million dollars has been contributed by the Lions Club over the last decade. They have offered financial assistance to a variety of local agencies that have program related to vision or hearing problems. This also includes the establishment of a hearing aid bank, a retreat for adults and children with hearing or vision disabilities, and the support of state and international projects in these areas.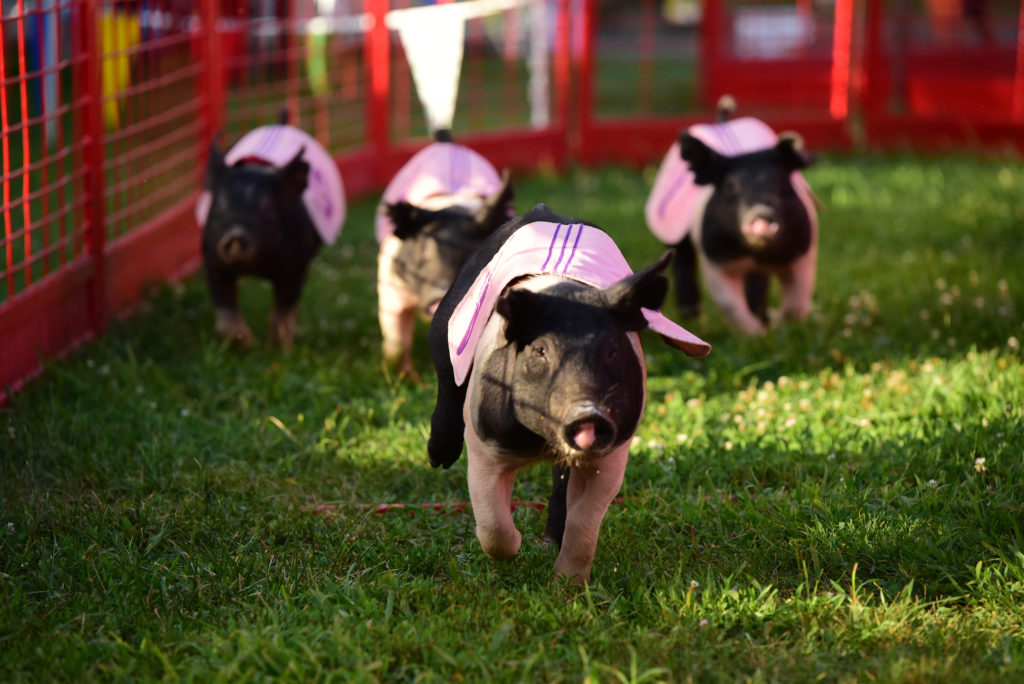 There is always a wide variety of things to do. In 2018, this was list of the activities:
Conch Republic Band
The Nerveless Nocks
Kentucky Zone Wrestling
Nightly Pig Racing
Barnyard Petting Zoo
Nightly Latin Music
…as well as many rides and many other attractions!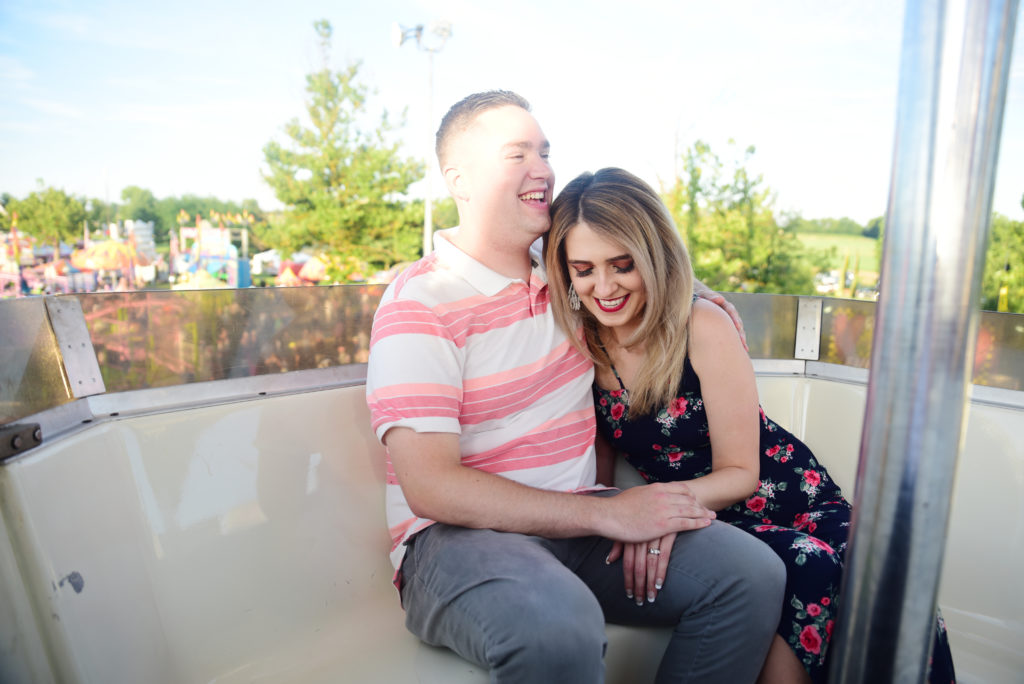 The Bluegrass Fair may have come and gone, but The Kentucky State Fair is in full swing! The Kentucky State Fair is always in mid-August and also lasts approximately two weeks. The Kentucky State Fair is held in Louisville, Kentucky.
The Kentucky State Fair is reminiscent of what it was in 1902 – the sights, the sounds, the smells, and the tastes that were encountered. Even though it's been over 100 years later, the fair is still similar to this very day.
"Kentucky State Fair history encompasses Kentucky's growth and change in communication, transportation, technology and popular culture. Fair history reflects the challenges we have faced over the past century: to fight war and disease, to shift from rural toward increasingly more urban, to advance human rights and to grow more prosperous. The Fair has become the training ground, the testing site, and the public showcase for the Commonwealth's progress. To borrow a promotional phrase used throughout the early decades of Fair history, the Fair is Kentucky Proud."
The Kentucky State Fair is the official state fair of Kentucky and is held at the Kentucky Exposition Center in Louisville. More than 600,000 people attend the 11-day event, and there is over 520 acres of indoor and outdoor exhibits. There is 1.3 million square feet of indoor space.
"The Kentucky State Fair showcases the best of what the Bluegrass is made of and Main Street Kentucky offers just that. See exhibits and creative displays with hands-on activities that represent the cultural heritage and diversity of the Commonwealth. Fairgoers of all ages will enjoy exhibits focusing on education, government, environment and arts."
One of the most prestigious events at the fair is the Kentucky State Fair World's Championship Horse Show. This even brings people in from all over the world. More than 2,000 elite Saddlebreds compete in the World's Championship Show for more than 1.2 million in premiums and awards.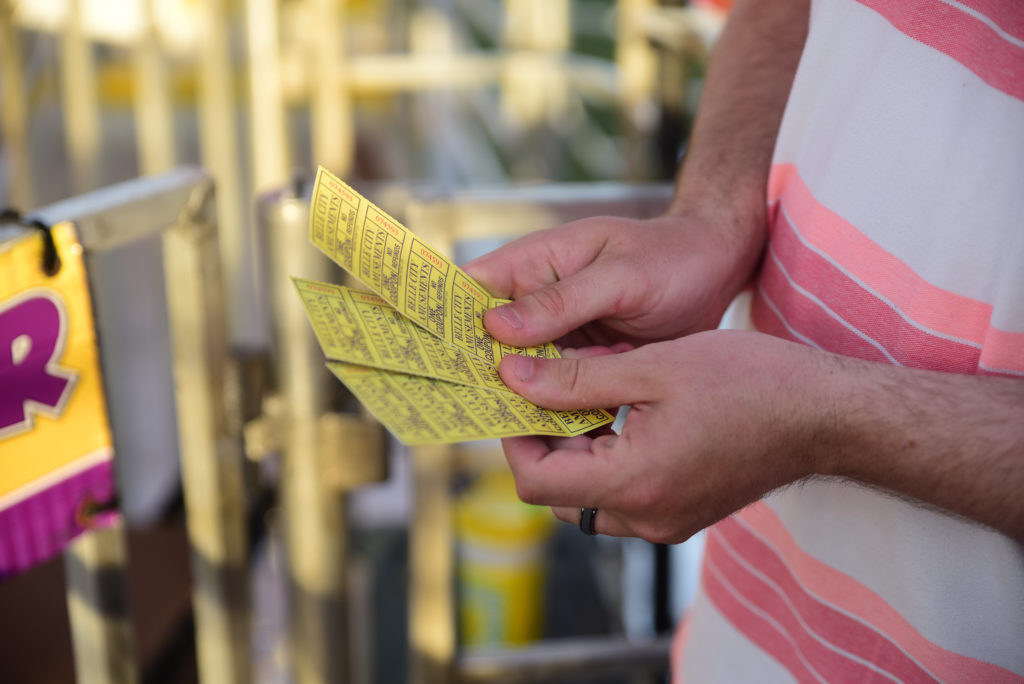 The Kentucky State Fair boasts several attractions and is sectioned off into the following, which includes:
Agland: See more than an acre of agriculture exhibits in the South Wing highlighting Kentucky's farm and field heritage, including the future of farming and agribusiness through 4-H and FFA exhibits.
Bluegrass Village: Experience the tastes, sites and beverages that are uniquely Kentucky in this new entertainment area. Bluegrass Village highlights local craft breweries, bourbon distilleries, culinary and Kentucky retail.
Health Horizons: Free health screenings and assessments by local medical professionals. Tour medical displays, pickup free samples and even donate blood. Health Horizons is the place to learn more about your health.
Heritage Hall: Enjoy a free cup of a coffee and join in the music, games, dancing, bingo, exercises and singing every day in Heritage Hall, South Wing C Rooms 109 and 112. Participate in theme days, compete in contests and register for prizes.
Pride of the Counties: Travel the entire Commonwealth and discover everything Kentucky has to offer without leaving the Fair! Learn about the unique story each county has to tell through exhibits and items ranging from historic artifacts and crafts to local treasures and commercial products.
Main Street KY: See exhibits and creative displays with hands-on activities that represent the cultural heritage and diversity of the Commonwealth. Fairgoers of all ages will enjoy exhibits focusing on education, government, the environment, and arts.
South Wing Shops: Surround yourself with boots, candy, toys, clothes and more! Hundreds and hundreds of vendors. You can cool off, eat funnel cake, and purchase memorabilia all in one location. There are two different tents, the Sivori Country Music Tent, which features good time country music and a variety of delicious, grilled foods. See schedule: HERE. There is also the Budweiser Tent, which features live music with food by Six Row Events and Rally's. See schedule: HERE.
Food & Music Tents: There are great performances planned and several local bands in various locations.
And that's not all!
The Gourmet Garden at The Kentucky State Fair features demonstrations by fine chefs, caterers, and bakers from across the state, live cooking demonstrations and competitions on the state-of-the-art Gourmet Garden cooking stage. You can check out the winners: HERE.
There was also the Coca-Cola Talent Classic, which showcases the skills of 13 to 21 years old, who have already competed in sanctioned preliminary contests across the Commonwealth. You can check out the winners: HERE.
Not everything costs money! There are hundreds of opportunities at the fair to enjoy the entertainment that it has to offer, including a plethora of free shows!
Allex-Oops: Married duo Rob and Miss Jane invite audiences to play with them as they waltz on wine bottles, skip on sky-high stilts and even tame the terrifying tiger baby. Blending circus thrills and spontaneous comedy, this family friendly spectacle will engage all audiences.
The Chipper Experience: Original, zany and edgy comedy, bizarre and unique magic, presented for all ages. This hilarious one man show brings comedy and magic together.
Divas Through the Decades: Divas Through the Decades is a musical tribute featuring songs from the 40s through today's current hits. The show features music made famous by various divas including Tina Turner, Diana Ross and the Supremes, Celine Dion, Aretha Franklin, Gloria Estefan, Madonna, Beyonce, Shania Twain, Taylor Swift, Carrie Underwood, and many more.
Flippin': Aerial and acrobatic spectacular using bungee trapeze, sky wheel, spinning hula hoops, aerial silks and German Wheel, or tower of chairs.
The Marvelous Mutts:* These mutts have talent! The Marvelous Mutts show is action packed with canine sport. The canine and handler teams perform with Frisbees, agility racing, and dock diving to wow the crowd.
Miller's Border Collies: Trained dogs execute herding techniques on command.
Moto Maniacs: Moto Maniacs is a live performance filled with incredible motorcycle stunts and acrobatic displays. Expect nonstop action, amazing stunts, explosive music and a company of stunning artists.
Pogo Fred: Pogo Fred holds multiple Guinness World Records for his extreme pogo stunts and is regarded as one of the best jumpers on the planet.
Ohio Valley Wrestling: Check out local wrestlers on Thursday, August 23 at 6:30 p.m. in the South Wing Parking Lot.
Top Knotch Boxing: Check out local boxers on Friday, August 24 at 6:30 p.m. in the South Wing Parking Lot.
*I saw The Marvelous Mutts at The Bluegrass Fair in Lexington in 2017. They were really entertaining to watch! If there is something to do with dogs, then I'm down!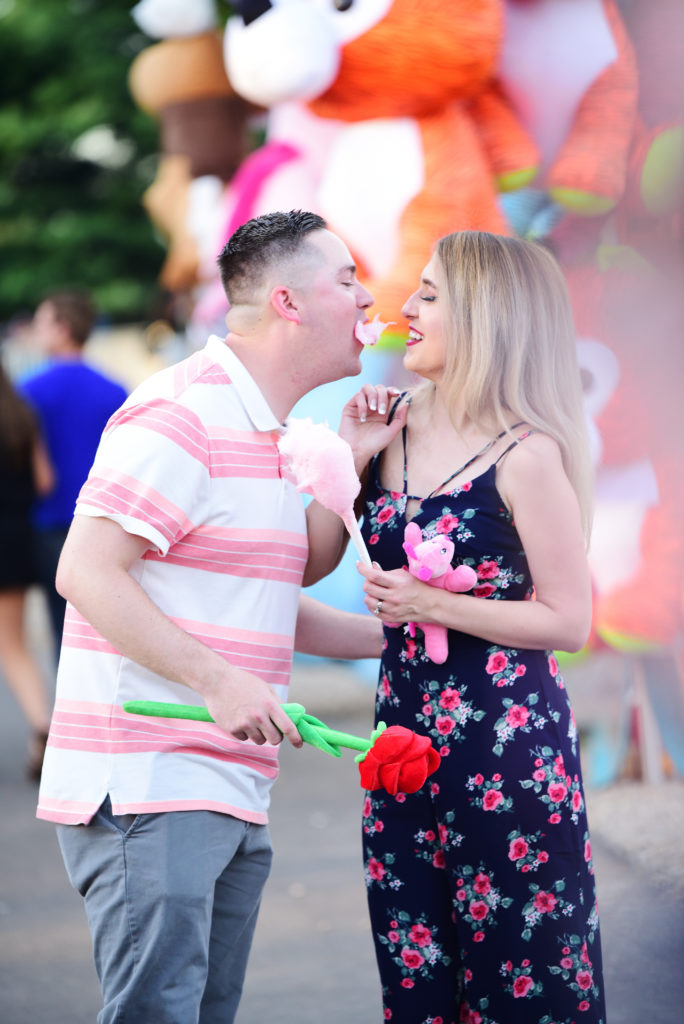 After all that I mentioned… there's even more!
The Texas Roadhouse Concert Series is a must-see event and every concert is free with paid admission to the Fair.
Those performing this year are:
August 16: Gary Allan with special guest Walker Montgomery
August 17: 112 with special guest Midnight Star
August 18: Great White with special guest Vixen and Goldy lockS
August 19: The Oak Ridge Boys with special guest Larry Gatlin and the Gatlin Brothers
August 20: Casting Crowns with special guest Bonray
August 21: Happy Together Tour (Hit after hit from the '60s and '70s, the Happy Together Tour unites some of the era's top artists: Gary Puckett, The Association; Ron Dante of the Archies; The Turtles; Chuck Negron, formerly of Three Dog Night; The Cowsills and more).
August 22: Chris Janson with special guest Carly Pearce
August 23: Chevelle with special guest The Cunning
August 24: Josh Turner with special guest Dillon Carmichael
August 25: The Commodores with special guest Linkin' Bridge
August 26: MercyMe with special guest Stars Go Dim
I remember going to the the fair back in 2004, and I just so happened to go on the day that Switchfoot was performing!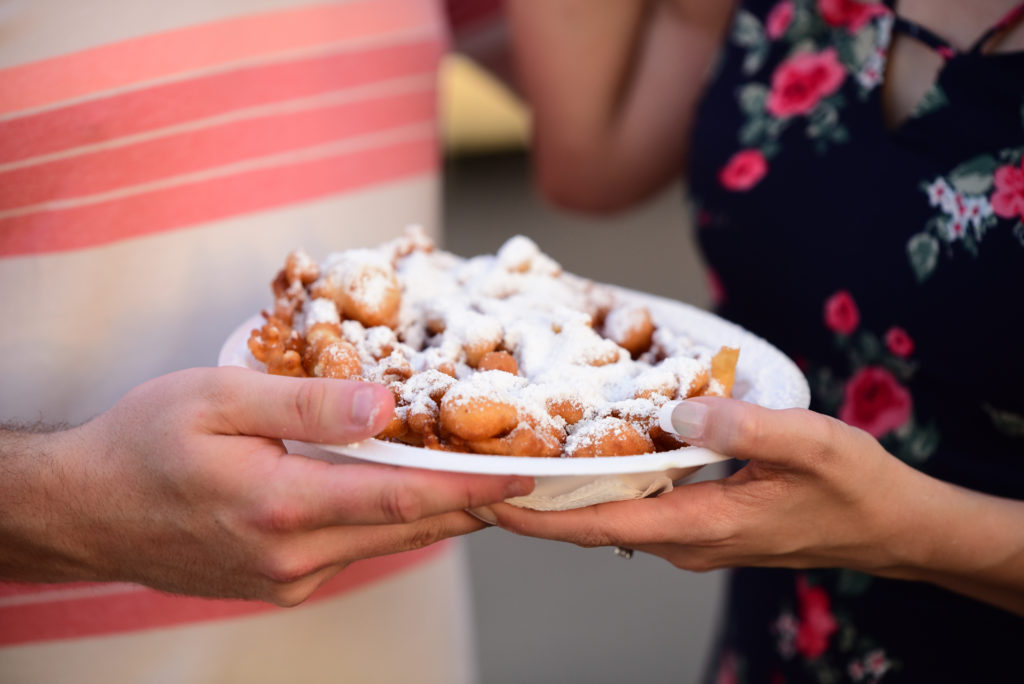 To make things easier, you can download the 2018 Kentucky State Fair mobile app, which is free on both the Google Play and app store. It's a great way to customize your Kentucky State Fair Experience, and it also connects users to the events and attractions that are occurring at the fair.
Some of the features that the app includes are:
Attractions: check out which entertainers are on stage and what animals are in the stalls
Trending: see what's popular at the Fair
Schedule: create daily schedules of must-see music and entertainment
News & FAQ: get weather, parking and breaking news updates
Maps: find locations of exhibitors, attractions and food
You can purchase tickets: HERE.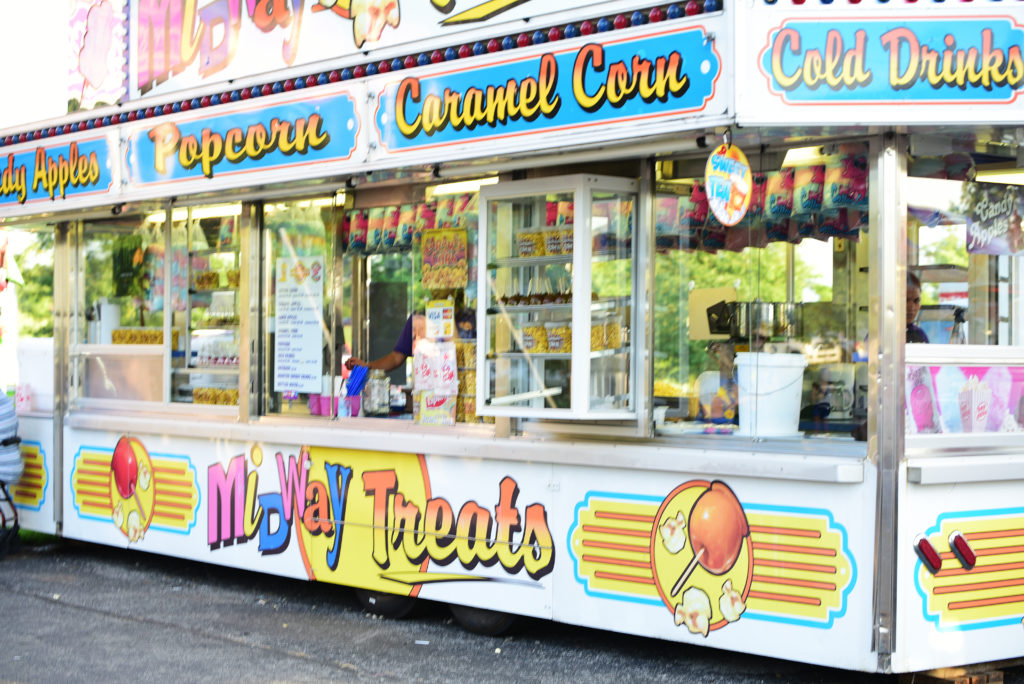 About the Photographer:
This photos were gifted by Jenfolio Wedding and Portrait Photography.
I love going to the fair and I always wanted to do a photoshoot at the fair, so Jenfolio and I teamed up to make that happen! I had worked with her before on a bridal photo session and loved how the photos turned out! Jenny is easy and great to work with. Jenfolio is a photographer in Lexington, Kentucky and specializes in portrait and wedding photography.
These particular photos were taken at The Bluegrass Fair at Masterson Station Park back in July.
Be sure to mark The Bluegrass Fair and The Kentucky State Fair on your calendars for next year! Also, remember there is still time left to enjoy The Kentucky State Fair this year. The last day is August 26!