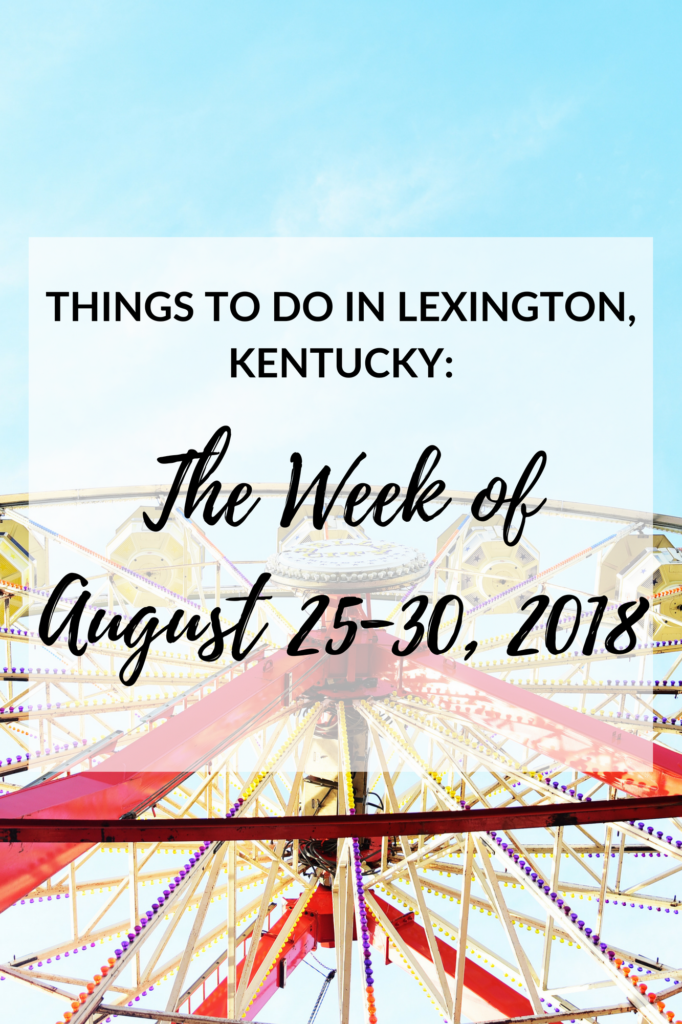 It's almost the end of August and this upcoming week looks exciting, especially this weekend with the Chevy Chase Street Fair. Check out some of the other events in Lexington coming up this week!
Things to Do in Lexington, Kentucky: The Week of August 25-30,2018
Saturday, August 25, 2018 – Chevy Chase Street Fair
Sunday, August 26, 2018
Monday, August 27, 2018
Tuesday, August 28, 2018
Wednesday, August 29, 2018
Thursday, August 30, 2018 – Thursday Night Live
Have a good week, and be sure to share this post, so the word can get out about what's going in Lexington this week!