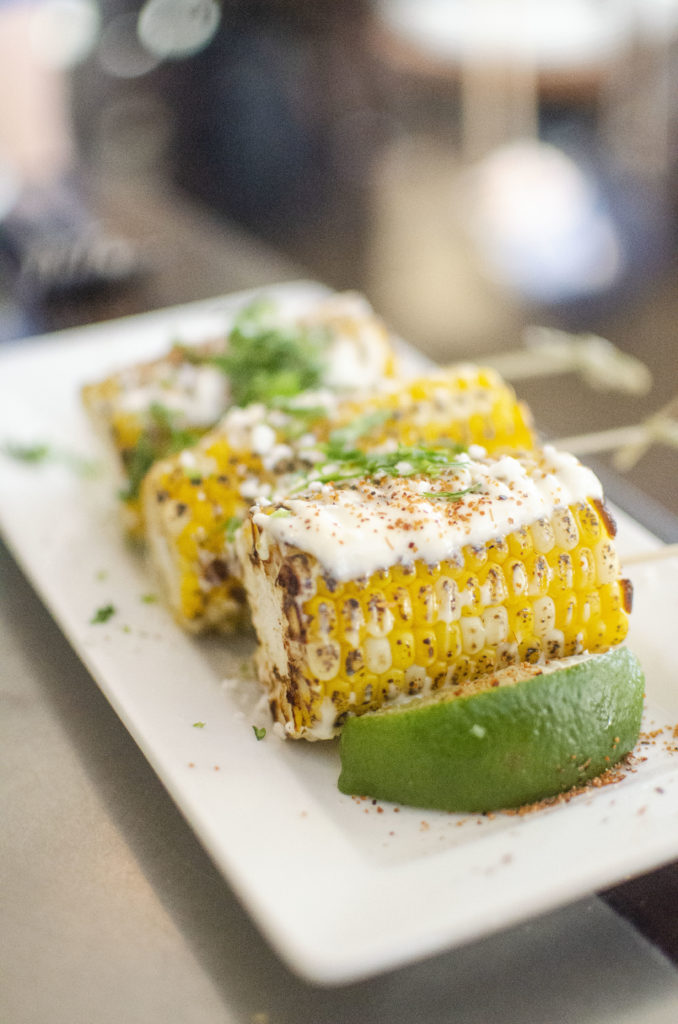 I used to never really be a fan of Mexican or Latin-American food (I know. I know). I mean, it was always okay to me, but never my favorite. This kind of food is my husband's favorite. He is originally from and grew up in Los Angeles, so it was a huge part of his life. However, I always heard good things about Corto Lima, and every time we would walk or drive past it, it was crazy busy. One night I suggested to my husband that we go there, because I know that is his favorite kind of food. Needless to say, he was excited!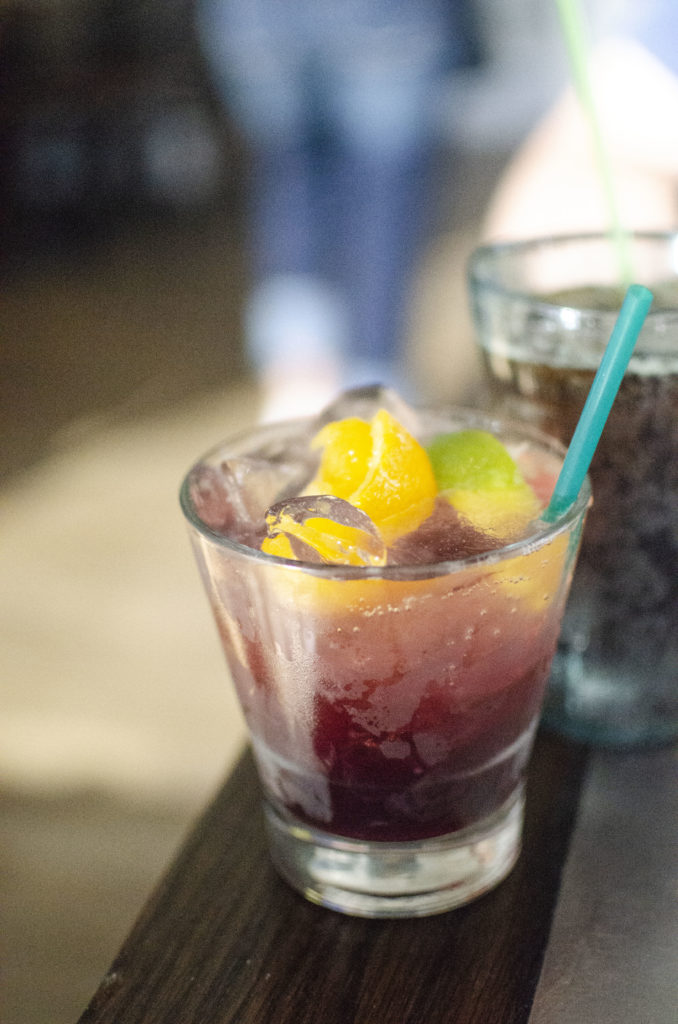 Corto Lima is located on "Restaurant Row," which is on the corner of West Short Street and North Limestone in downtown Lexington, Kentucky. ​
Corto Lima is a mid-scale Latin inspired restaurant which specializes in a modern interpretation of Latin cuisine. This restaurant comes to you from the mastermind, Chef Jonathan Lundy. Here are this restaurant, you will be introduced to cuisine from Mexico, The Caribbean, Central America, South America, as well as the American Southwest.
Corto Lima focuses on affordability, quality ingredients, and a creative menu. There are also vegetarian, gluten free, and vegan friendly options available.
"Cheerful and warm, the interior combines with weathered wood floors to create a neutral backdrop for vibrant woven textiles in earth tones and hand crafted light fixtures. Hand-made concrete tiles made in a traditional Mexican method but with a contemporary design add color and visual interest to a steel topped bar. The back bar is simply made with clean lines to highlight the spirits." – Corto Lima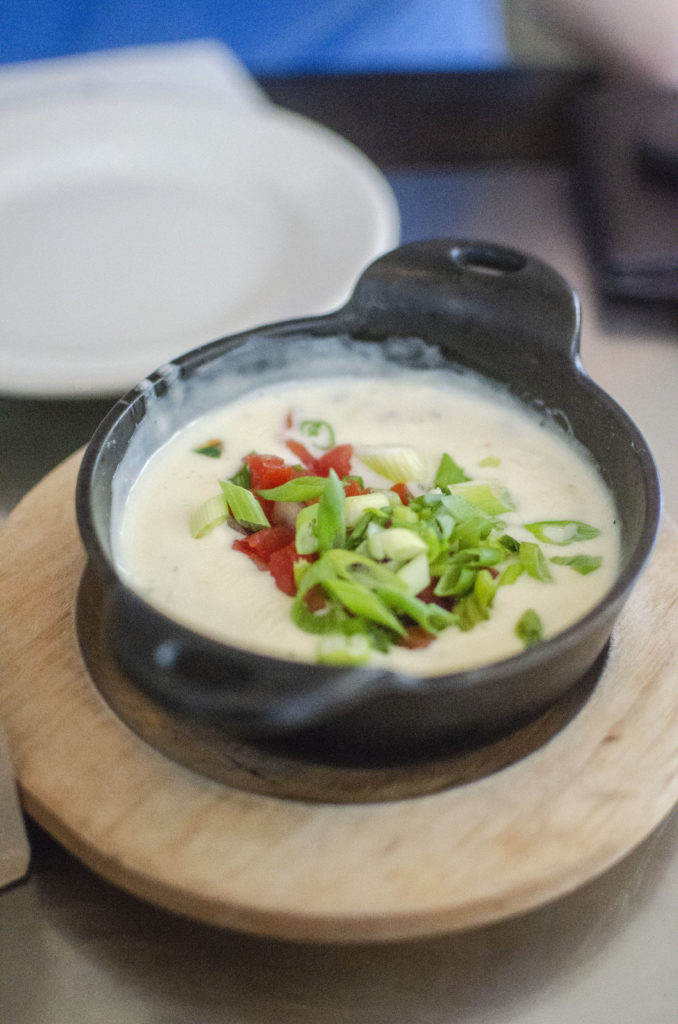 I heard when eating at Corto Lima, you should order several small plates to share with the other people at your table. Think of it like a tapas bar. However, they do have large dishes you can order if you wish.
We started off with chips and queso. I mean, you can't go to a restaurant like this and not get them. The queso is a warm cheese dip with onions, peppers, and tomatoes. It is seriously delicious!
After we ate the chips and queso, we ordered three small plates: the chicken chicharron, the elote, and papas en la latta. I'm not sure if the elote is still on the menu or not, because I didn't see it posted online. If you go there and it is, definitely get it!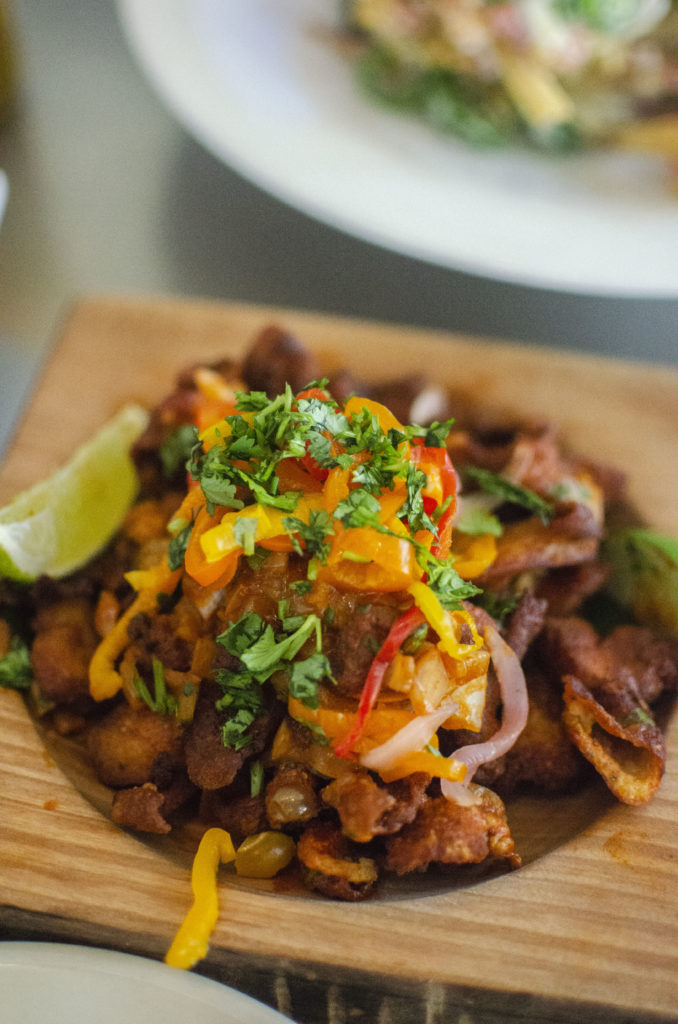 The chicken chicharron is fried chicken thighs, crispy chicken skins, chili escabeche, cilantro and lime. It was super tasty and you get so much that it is perfect to share.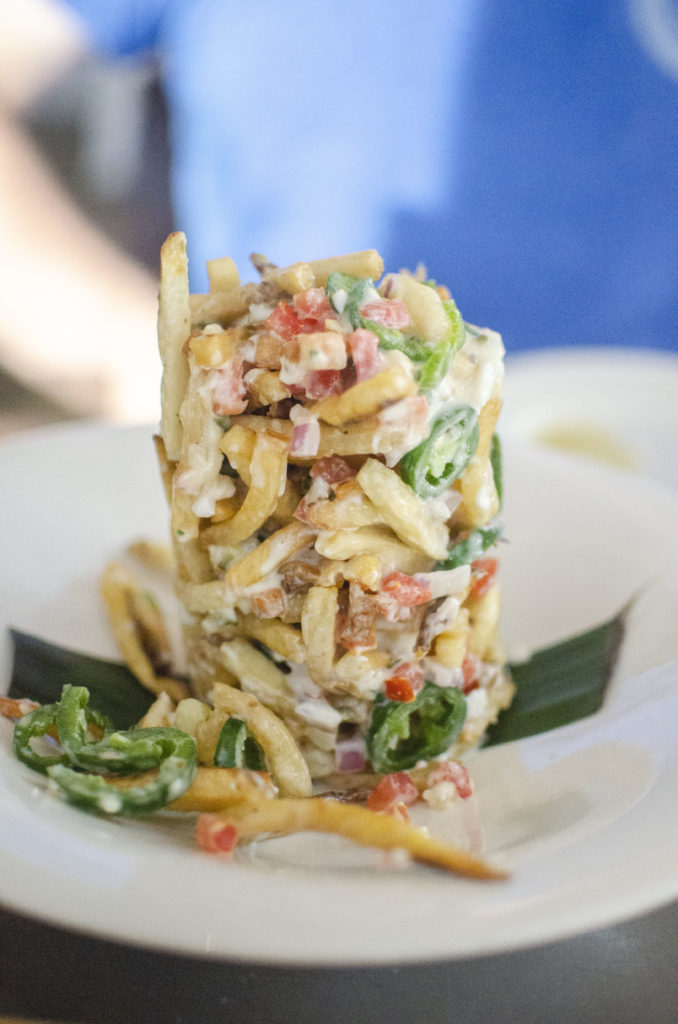 Definitely order the papas en la latta! I heard countless times that these fries are the best and a must if you eat there. However, they aren't any ordinary fries. The fries are stacked like a tower. The presentation is just so fun! The papas en la latta are hand-cut fries with queso blanco, jalapeno, smoked salt, and pico de gallo. You can also choose to add barrel smoked pork carnitas for an additional cost.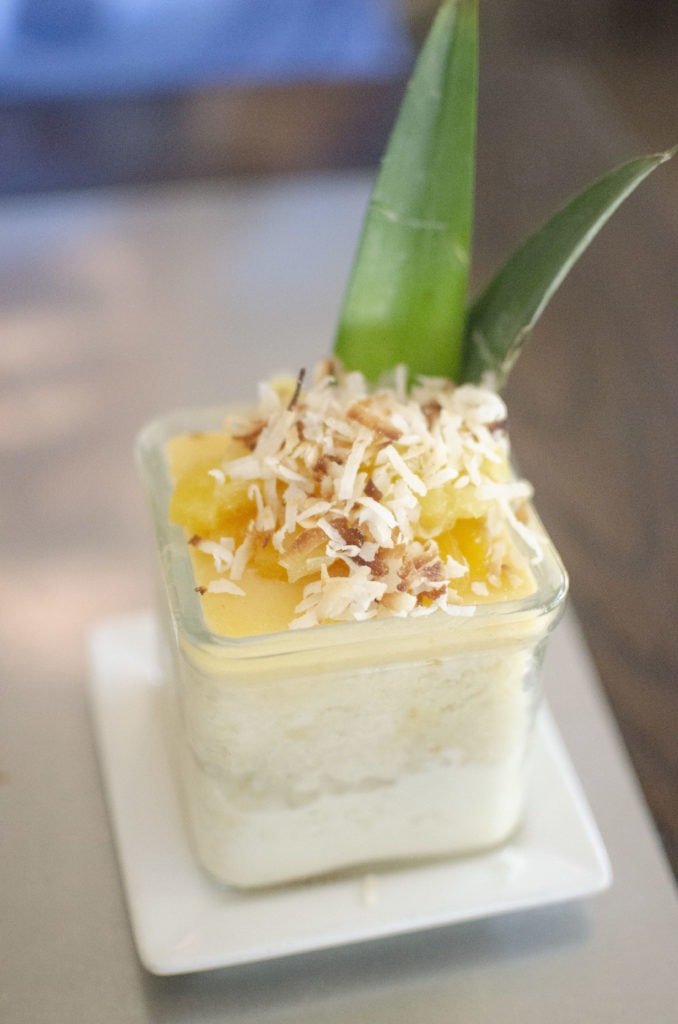 Of course dinner wouldn't be complete without dessert, so we ordered the Tres Leches Cake! It was the perfect ending to a wonderful meal!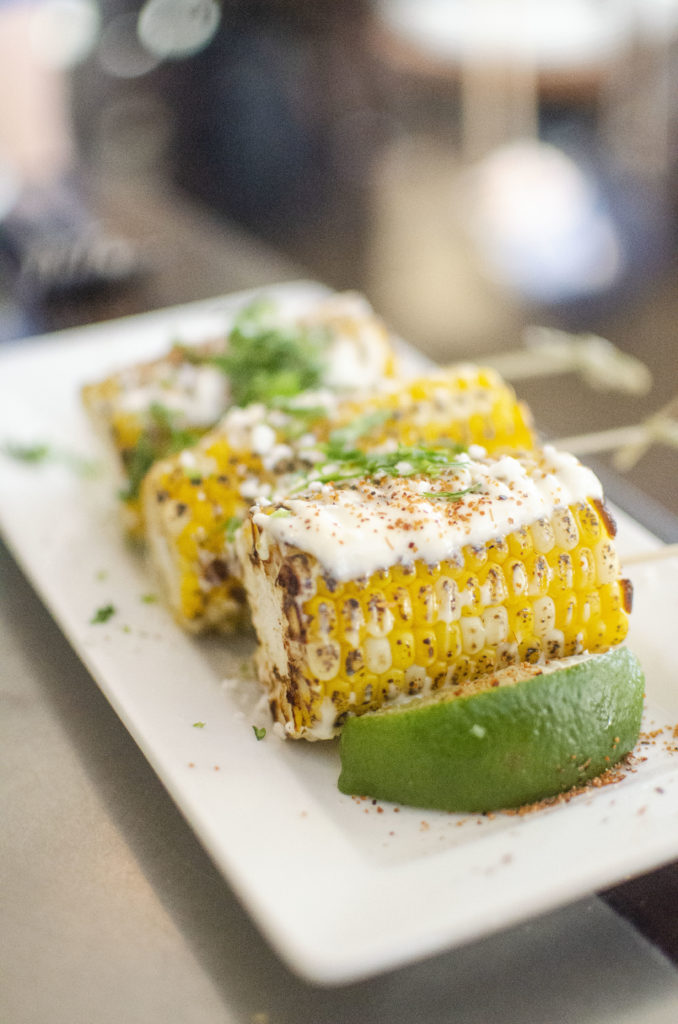 Address:
101 West Short Street, Lexington, Kentucky 40507
Hours of Operation:
Sunday and Monday: 11:30am to 10pm
Tuesday: CLOSED
Wednesday and Thursday: 11:30am to 10pm
Friday and Saturday: 11:30am to 11pm
Be sure to check them out and support a local business!