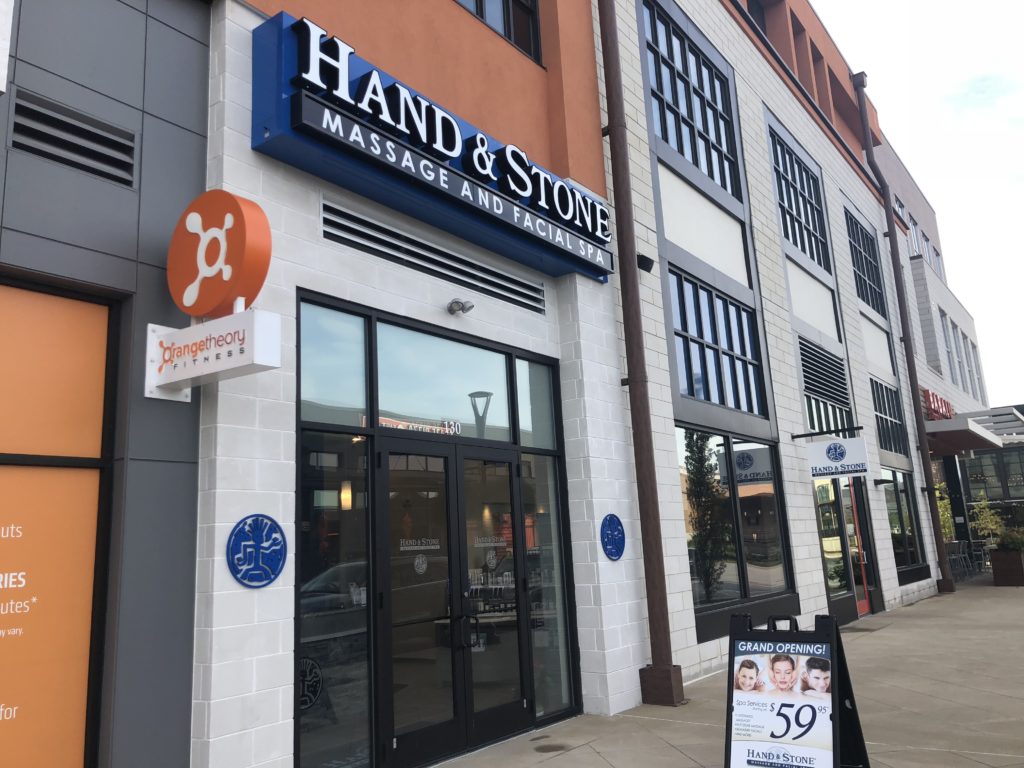 Fabulous In Fayette is occasionally gifted items to try and/or compensated in exchange for a post.  Any collaborative post will be disclosed as a collaboration or partnership. Regardless of receiving a gifted item and/or compensation, my thoughts and reviews are 100% my own. 
Things have been crazy busy around here. The fall is probably one of the busiest seasons for me. There are so many things on my schedule and so many things I have planned that it is easy to become overwhelmed and stressed. I've found sometimes it is hard for me to relax, especially when I have a zillion things racing through my mind that I want to accomplish. I also suffer from neck and back pain pretty much on a daily basis, so when I had the opportunity to work with Hand and Stone Massage and Facial Center, I jumped on the chance!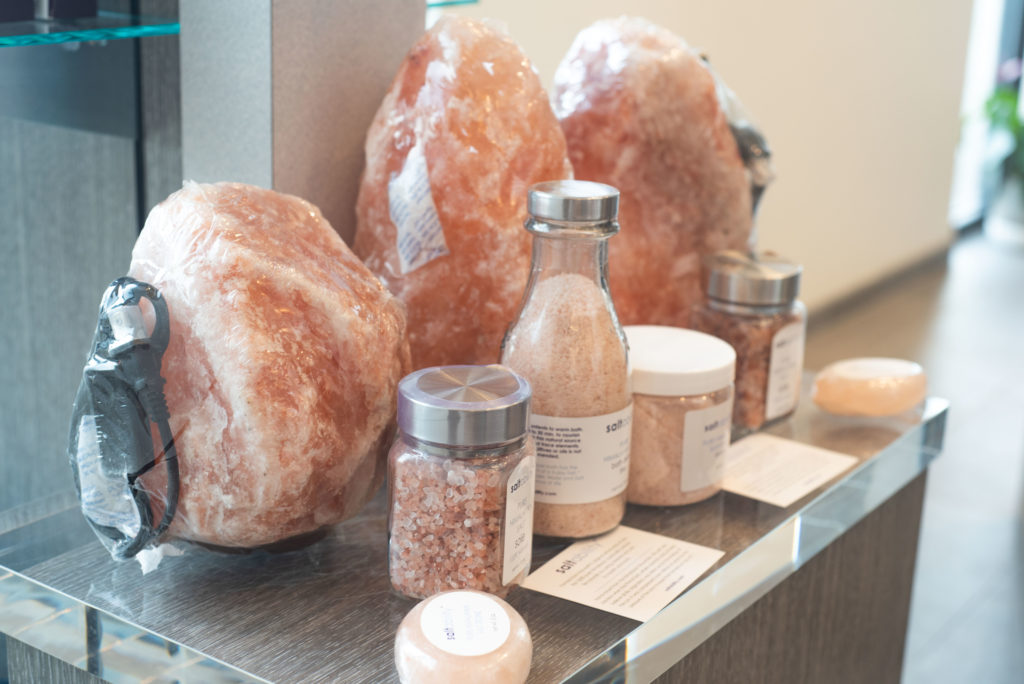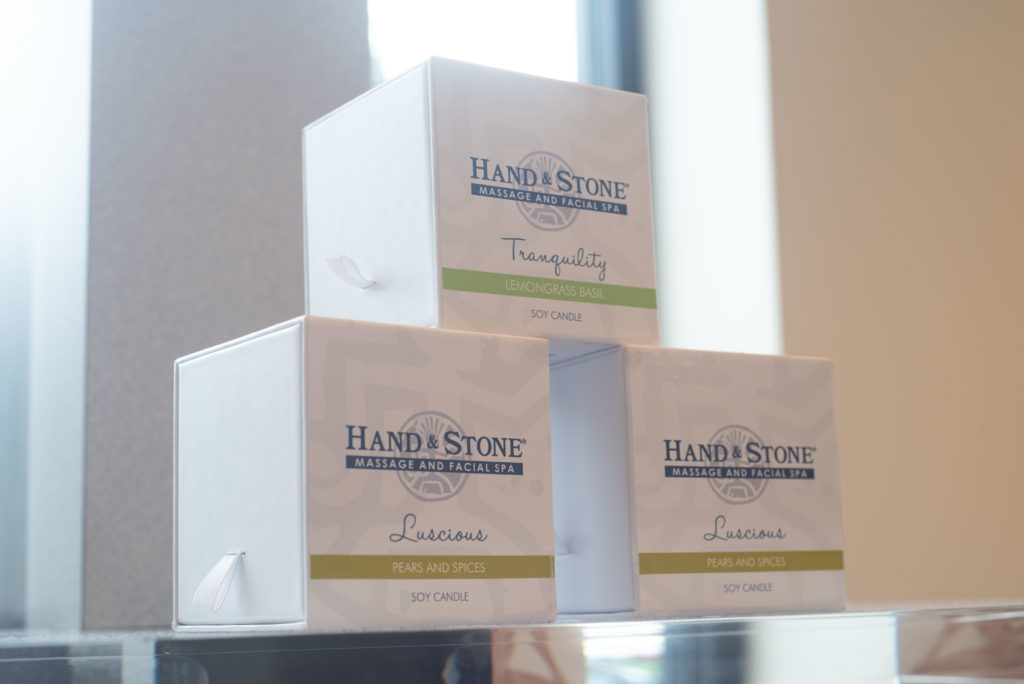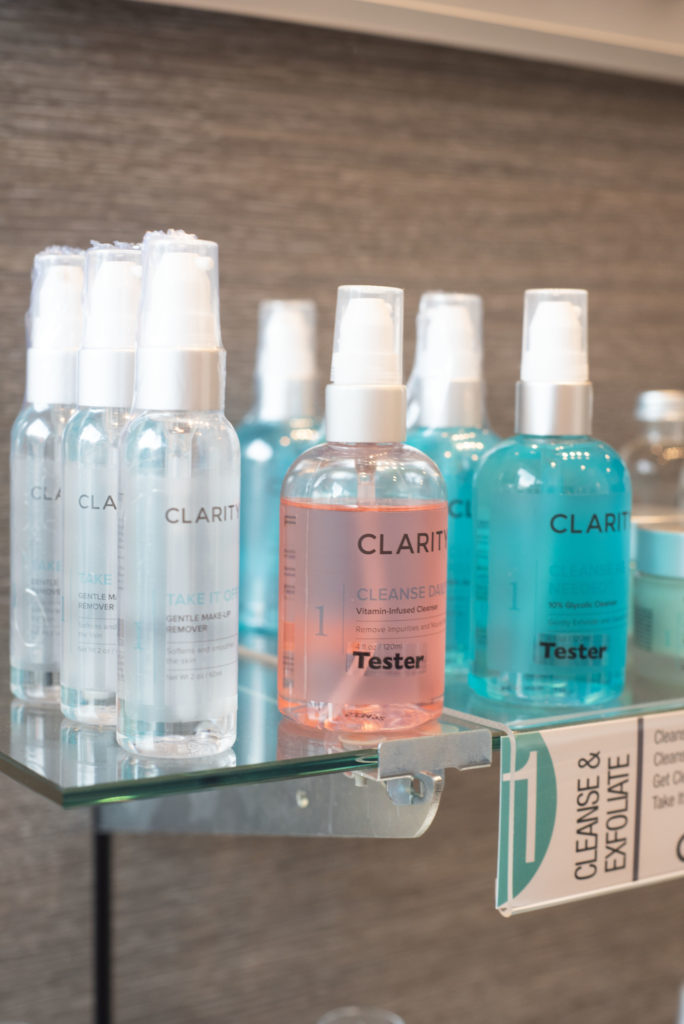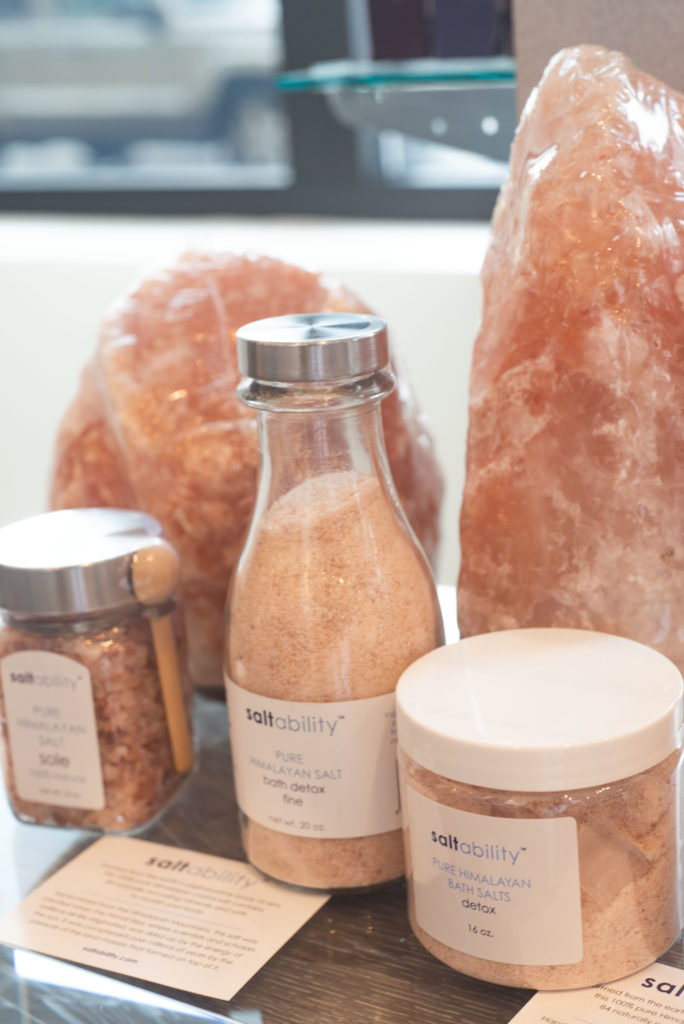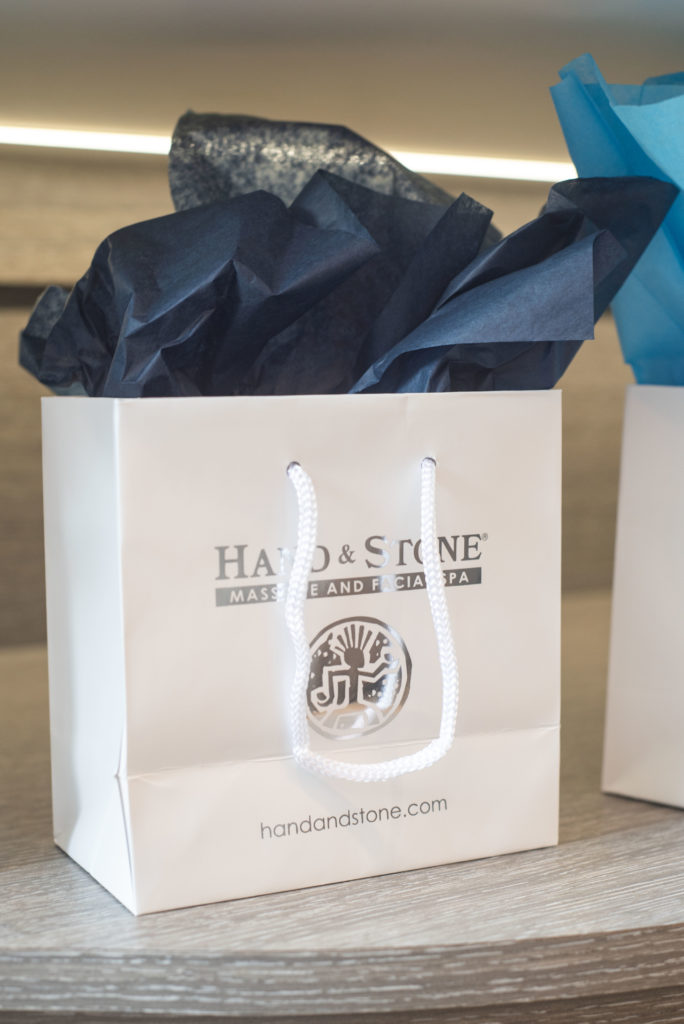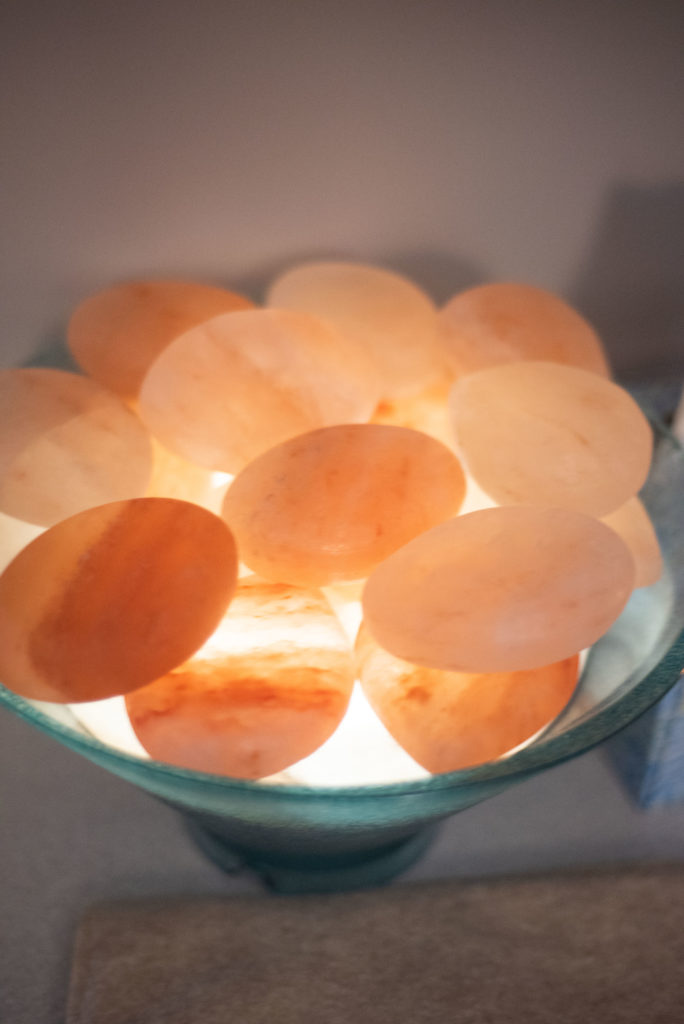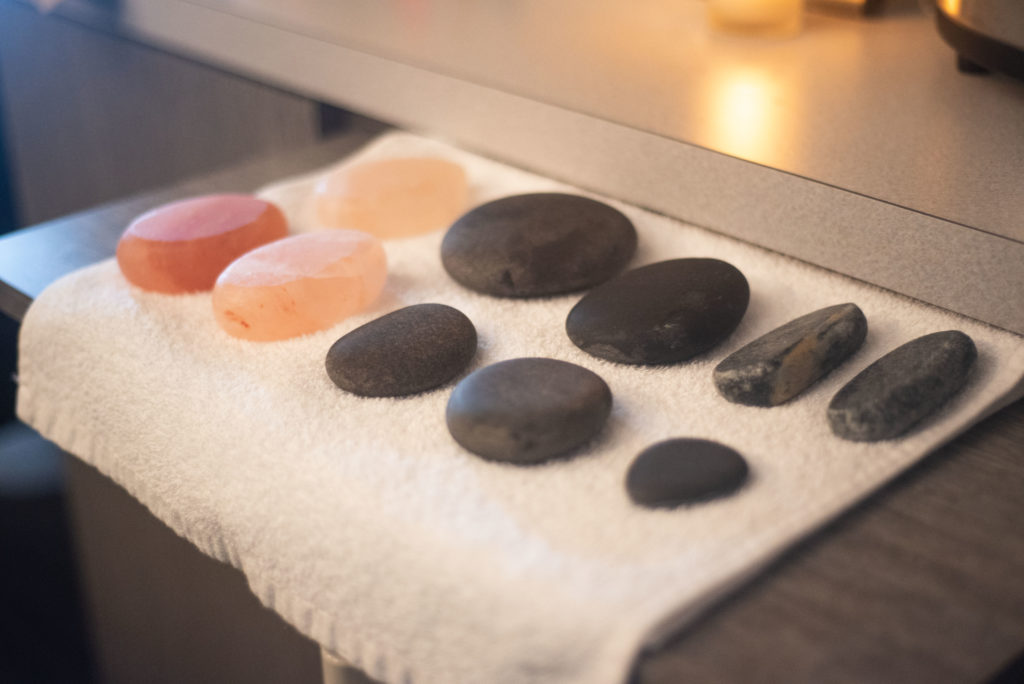 I have a confession, before going to the Hand and Stone Massage, I had never had a professional massage before.
Hand and Stone Massage and Facial Center is brand new and located in The Summit at Fritz Farm in Lexington, Kentucky. It's right across the street from Blaze Pizza. Is that fate? I think so!
At Hand and Stone Massage, they offer a wide variety of massages, facials, and even hair removal. During my visit, I was treated to a Classic Swedish massage. I had no idea what to expect before going into the massage, since I had never had one. For those that don't know a Swedish Massage is the most common and best known type of massage. It involves long, fluid strokes of muscles and tissues with pressure that varies from light to medium to firm. This type of massage is considered to be one of the most relaxing styles. Your massage therapists will adjust the pressure according to your sensitivity and preference.
Once you arrive you will fill out an information card with your information and details that are needed for your massage. I chose to focus mostly on my neck, shoulders, back, and feet, since that is where all my pain is. There are also a few add-on enhancements that you can get in addition to your massage, such as aromatherapy, and there are many others you can choose from. Hand and Stone will have all the details.
The staff is friendly and make you feel at home. The massage was extremely relaxing and lasted about an hour. I absolutely loved the heated table. I can get sort of cold easily, so this felt great! It was so warm and cozy. The massage definitely helped me feel more relaxed and my muscles less tense. I just wish it had lasted longer haha! I definitely plan on making a massage more of my monthly routine. We all could use a massage to pamper ourselves. My husband has never had a massage either, so I'm thinking about planning a couples massage as an upcoming treat.
It's super easy to make an appointment. It can be done by phone or online. Hand and Stone also welcomes walk-ins and offers same day appointments.
Something cool that Hand and Stone offers is a Healthy Lifestyle Program. For just one low price each month, you'll be able to choose between a One Hour Massage or a Signature Facial. You also can enjoy additional services throughout the month at their low member rates, which include gift card purchases for friends and families, even though some restrictions many apply. That's not all! You can also be automatically enrolled in their nationwide Member's Rewards program where you can earn points. It's a win-win!
Address:
4040 Finn Way, Lexington, Kentucky 40517 – The Summit at Fritz Farm
*there are over 400 locations throughout the US and Canada.  
Hours of Operation:
Sunday: 10 am to 7pm
Monday through Friday: 9am to 9pm
Saturday: 9am to 7pm
Why don't you go treat yourself?