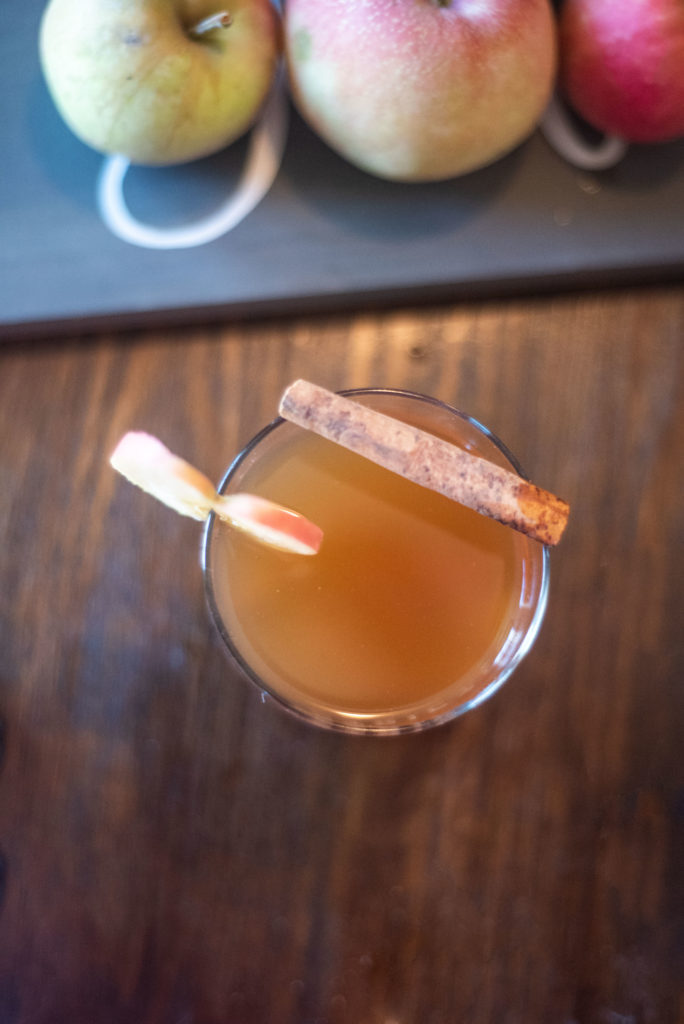 It's after November 1, so the holiday season is officially here! I've teamed up with some local bloggers to bring you the best seasonal cocktails for this holiday season. But first, let me show you how to make a Hot Bourbon Apple Cider Cocktail. It's super easy to make, and it will make you long for cooler weather and nights spent by the fire.
I absolutely love apple cider, but I believe the only way to drink it is warm or piping hot! It's the best way to enjoy it! As we all know, 95% of the world's bourbon is made right here in Kentucky, so I had to include bourbon in my cocktail. I mean, how could I not?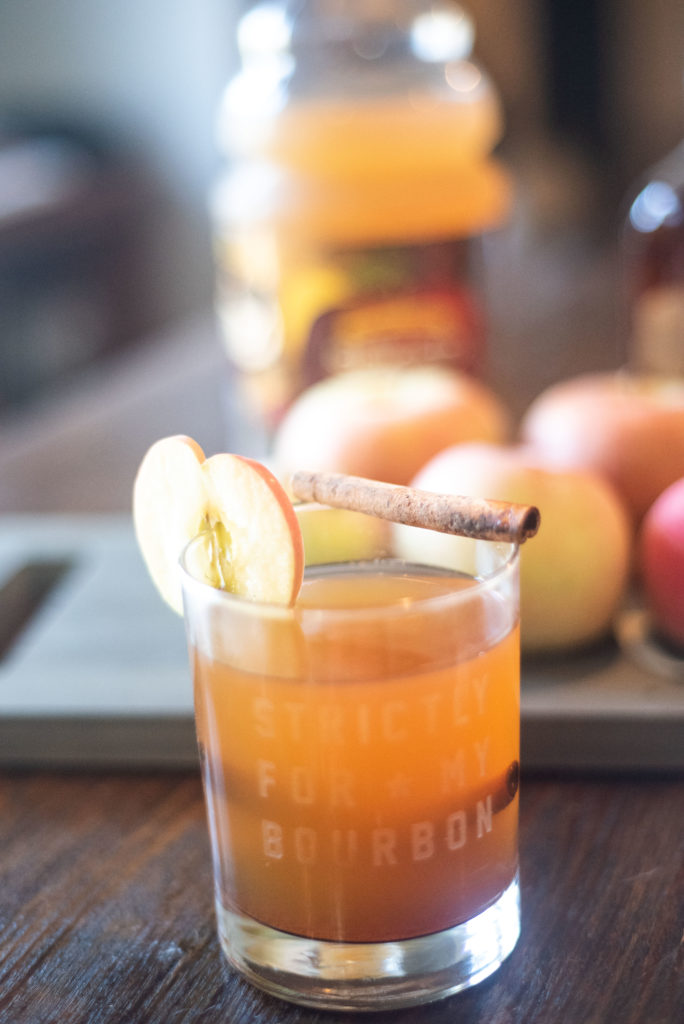 Hot Apple Cider Cocktail
Ingredients:
1 1/2 cups of spiced apple cider
1/4 teaspoon of nutmeg
1/4 teaspoon of cinnamon
1 shot of bourbon
2 cinnamon sticks
Directions:
First, pour the apple cider into a glass of your choice.
Put the nutmeg and cinnamon into the glass.
Mix well. If you don't, it can settle on the top.
Place in the microwave in 30 seconds increments, until it's the temperature that you desire.
Once it reaches a temperature to your liking, pour the shot of bourbon into the glass.
If the glass isn't filled all the way, you can add more cider or more bourbon, depending on how boozy you like your cocktails.
Place two cinnamon sticks into your glass.
You can cut an apple into slices for garnish to give your cocktail a little more oomph.
Voila!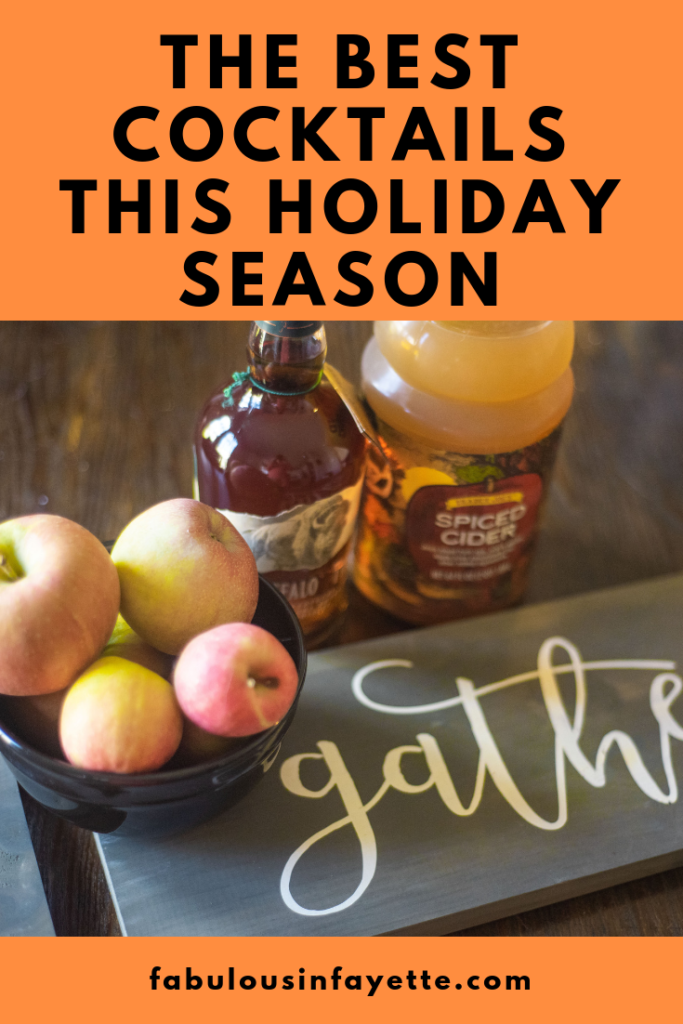 These cocktails will be perfect to make this holiday season!
Be sure to check out some of these local bloggers and their holiday cocktails!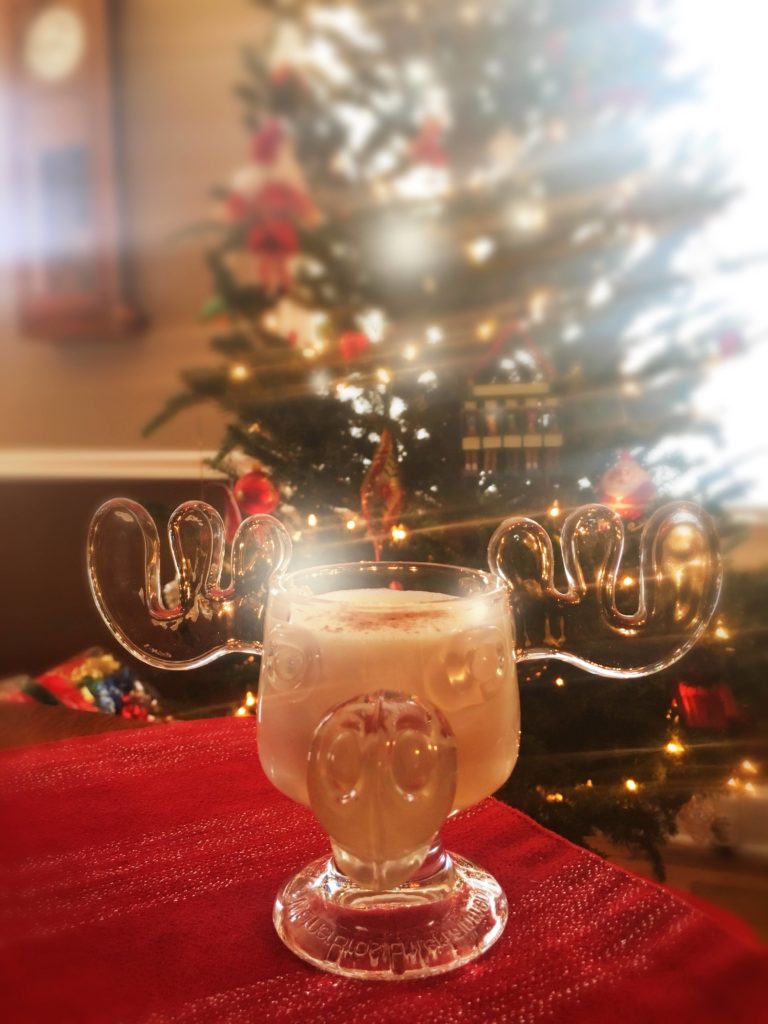 Egg Nog 'n Mistletoe from Backroad Bluegrass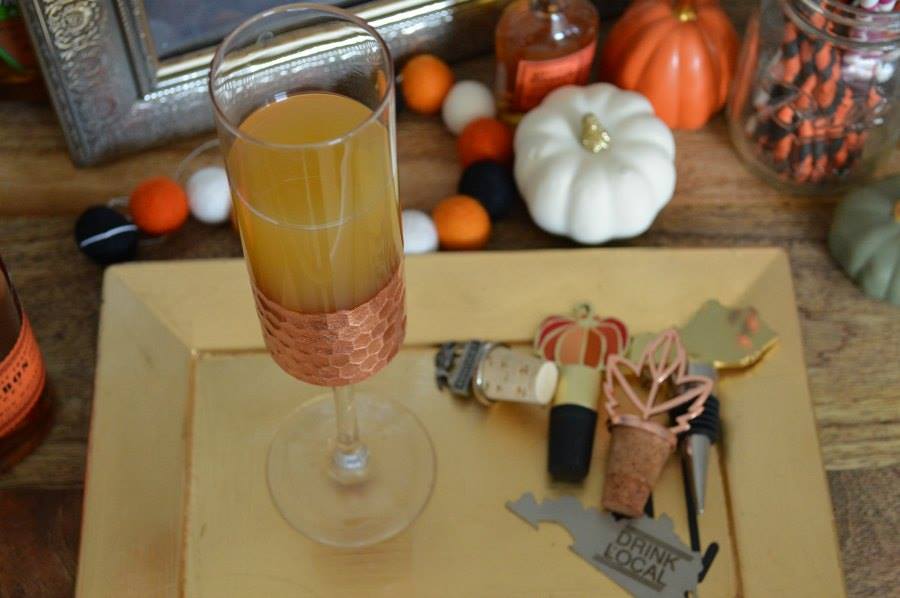 Sparkling Apple Cider from Bourbon, Lipstick, and Stilettos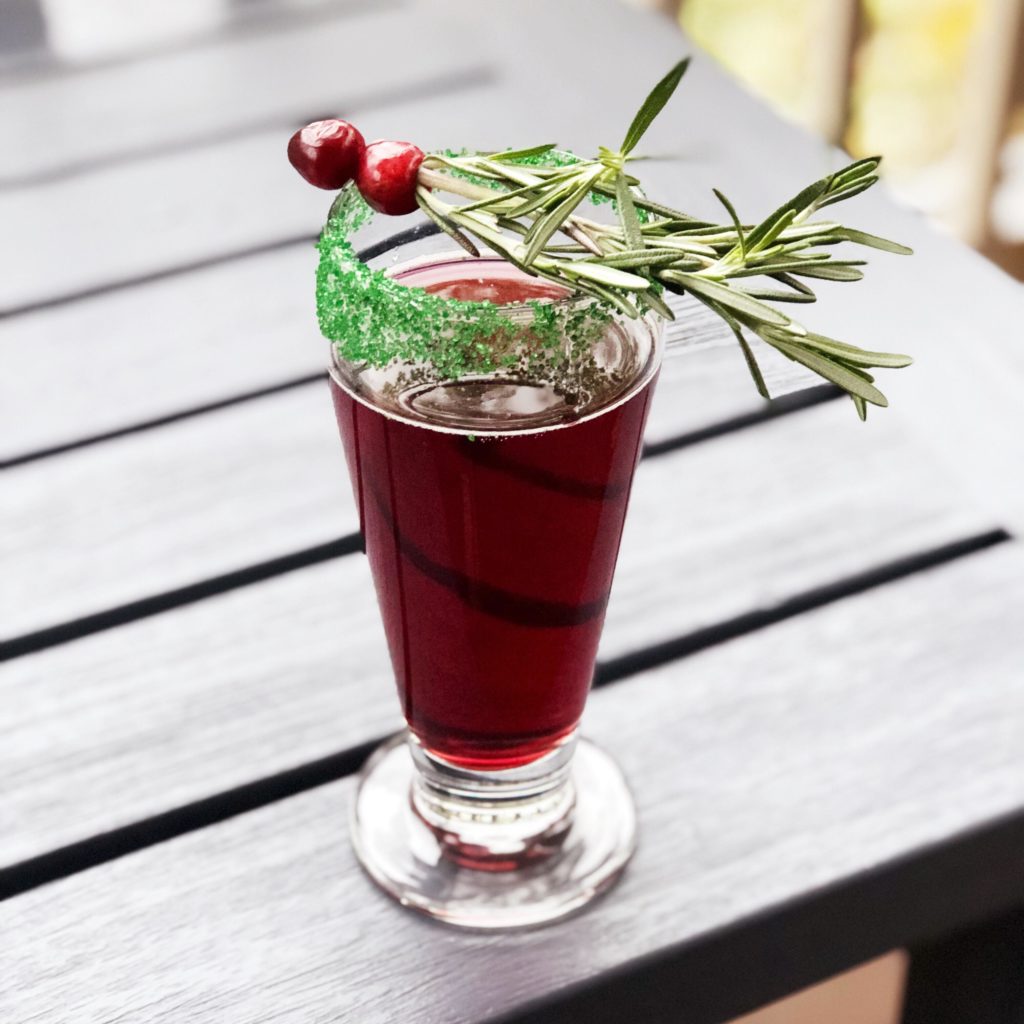 Christmas Cranberry Mimosa from This is a Bourbon Household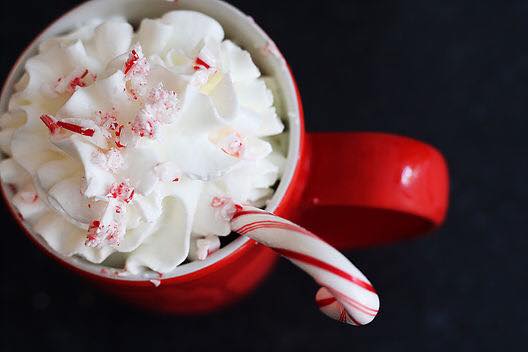 Boozy Peppermint Hot Chocolate from The Bluegrass Mom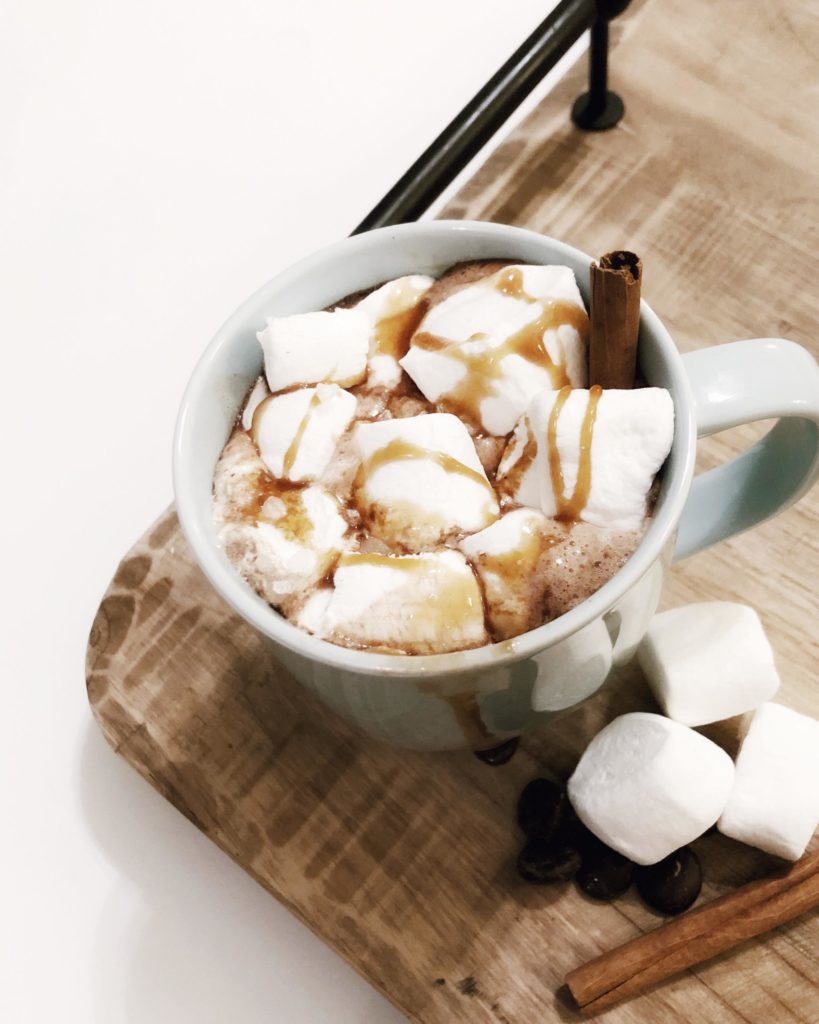 Holiday Hot Cocoa from The Bliss Between
What is your favorite holiday cocktail?