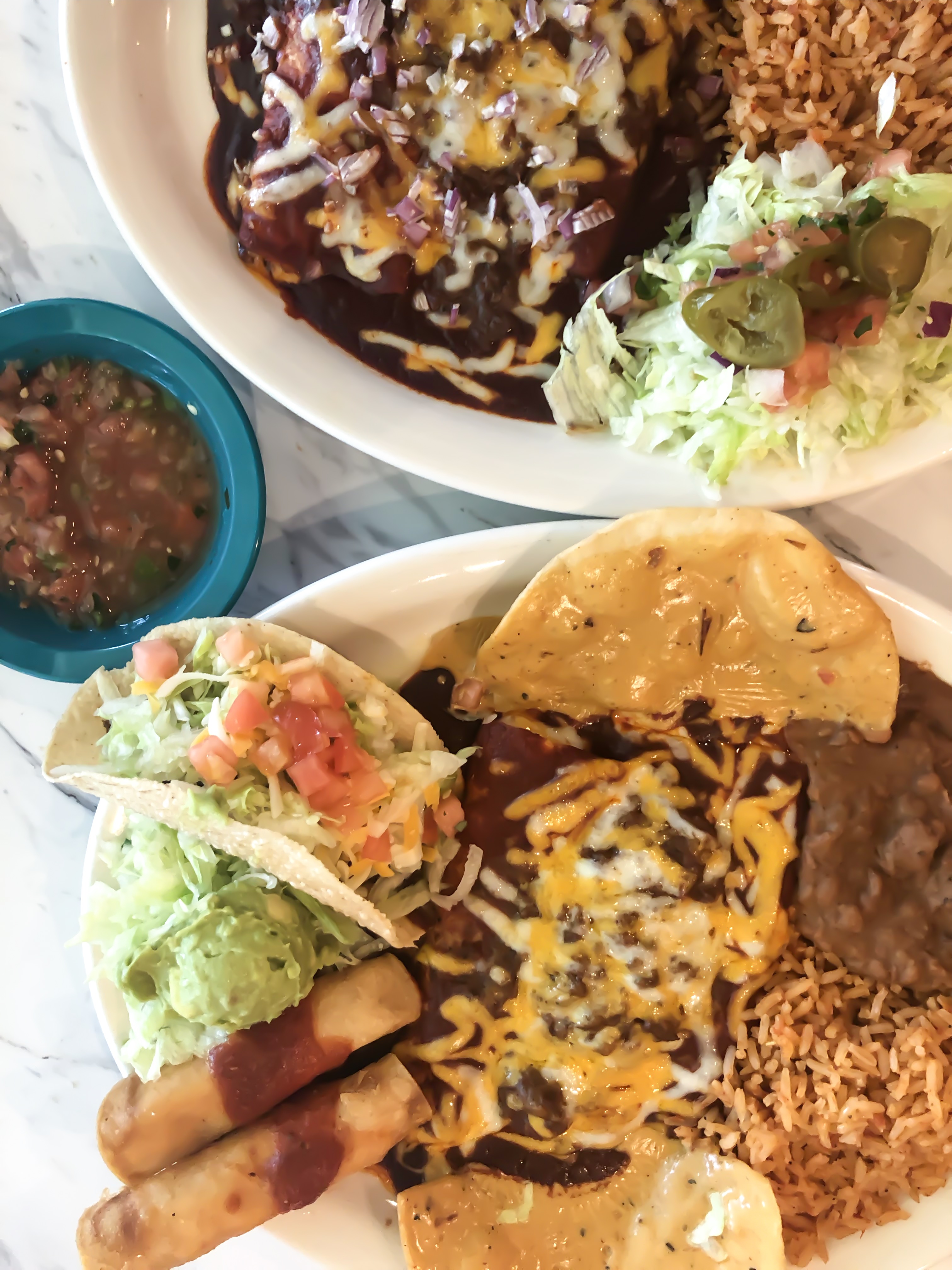 Today is Cinco de Mayo, so why not indulge in some margaritas and some Mexican or Tex-Mex food. Quite a few restaurants around Lexington have drink and lunch/dinner specials all day and night for the occasion!
Where to Celebrate Cinco De Mayo in Lexington, Lexington, Kentucky:
1. 9am to 9pm: $5 Meal Deal Cinco De Mayo at Schlotzsky's: Come out on Sunday, 5/5/19, all day to take advantage of the Cinco De Mayo Special! Cinco De Mayo $5.00 Meal Deal is $5 Small Sandwich, Chips & 20 Ounce Beverage (small sandwiches do not include Specialty Sandwiches or Sliders). Try their Fiesta Chicken, tender roasted chicken breast with cheddar cheese, black olives, roasted red peppers, Chipotle mayonnaise, lettuce, red & green onions and sliced tomato. Served on our toasted fresh baked Jalapeño cheese bun. Upgrade your small sandwich to a medium for only $1.50 more!
2. 10am to 10pm: Cinco De Mayo Patio Party at Edley's BBQ: The Patio Party is an all day event with non-stop $5 margaritas and live music performances by Ricky Fritz from 6-9pm!
3. 11am to 10pm: Cinco de Chuy's at Chuy's: Chuy's has been celebrating Cinco de Mayo all weekend long! Some special deals for Sunday: $1 Floaters, $1 OFF Perfect Margaritas, $5 Regular House Ritas, $8 Grande House Ritas, $1 OFF Dos Equis, and $5 Queso or Guacamole!
4. 11am to 12am: Dios Mío it's Cinco De Mayo at Mirror Twin Brewing: There will be a new MTB Mexican Lager Release for $3.00 a pour. At 2pm, there will be live music by Ethan and Joey. Music lasts until 5pm. There will be a Mexican Lager with Lime Twin Release. $5 Margaritas All-Day and $2.00 Off all Tequila shots and $4 Well Tequila Shots. Rolling Oven will be releasing special Cinco De Mayo themed menu items too!
5. 11am to 11pm: Cinco de Mayo at Drake's: Drake's will have drink specials all day long! There will be $4 tequila sunsets, $5 Drake's margaritas, $10 nachos, $12 Corona buckets and $12 margarita carafes.
6. 11am to 2pm: Cinco de Mayo at bd's Mongolian Grill: Celebrate Cinco de Mayo, Mongo style at either one of the Lexington locations! Enjoy drink specials, their special taco deal or create some awesome fajitas by building your own stir-fry bowl! Drink specials include: $2.00 coronas, $5 margaritas, $6.50 coronaritas, and $7.00 Taco Meal (3 beef tacos with rice).
7. 11am to 2:30am: Cabo De Mayo at Bar Louie Fayette Mall: Bar Louie has been celebrating Cinco de Mayo all weekend long! They have some rockin' specials including: $2.5 Modello (14 oz), $5 Cinco Ritas, $5 Santo Mezquila Shots, 2 Tacos for $5 featuring our NEW Louie's Philly Cheesesteak taco and Sammy's Red Rockin' Buffalo Chicken Taco.
8. 11am to 10pm: Cinco de Mayo at El Mariachi Mexican Restaurant: They will be having several drink specials, such as: Come out this Sunday for: $3.25 Regular Margaritas, $6.25 Jumbo Margaritas, and $2.00 Estrella Jalisco Bee.
9. 1pm to 11pm: Cinco De Mayo At Winchells Restaurant and Bar: Come out for their annual Cinco de Mayo Celebration! There will be drink specials all day long, as well as food specials! Food specials include: Chicken Enchiladas, Tamales, Steak Tacos, Steak Nachos, Red and Green Salsa, Queso Dip Mahi Tacos, and Posole Stew.
10. 4:30pm to 2:30am: Cinco de Mayo Party at Soundbar: Celebrate Cinco De Mayo at Soundbar. Celebrate on the patio, lounge, or dance floor. Open at 4:30pm and featuring PITCHERS OF FROZEN MARGARITAS or Corona beer buckets for only $15. NO COVER! There will be drink specials all day and all night!
11. 6pm to close: Cinco de Mayo Fiesta at El Charro: They are having some specials for Cinco de Mayo: 2 x 1 House Margaritas, and 2 Tacos for $5. There will be live music at 6pm. Be sure to arrive early!
Happy Cinco de Mayo!!