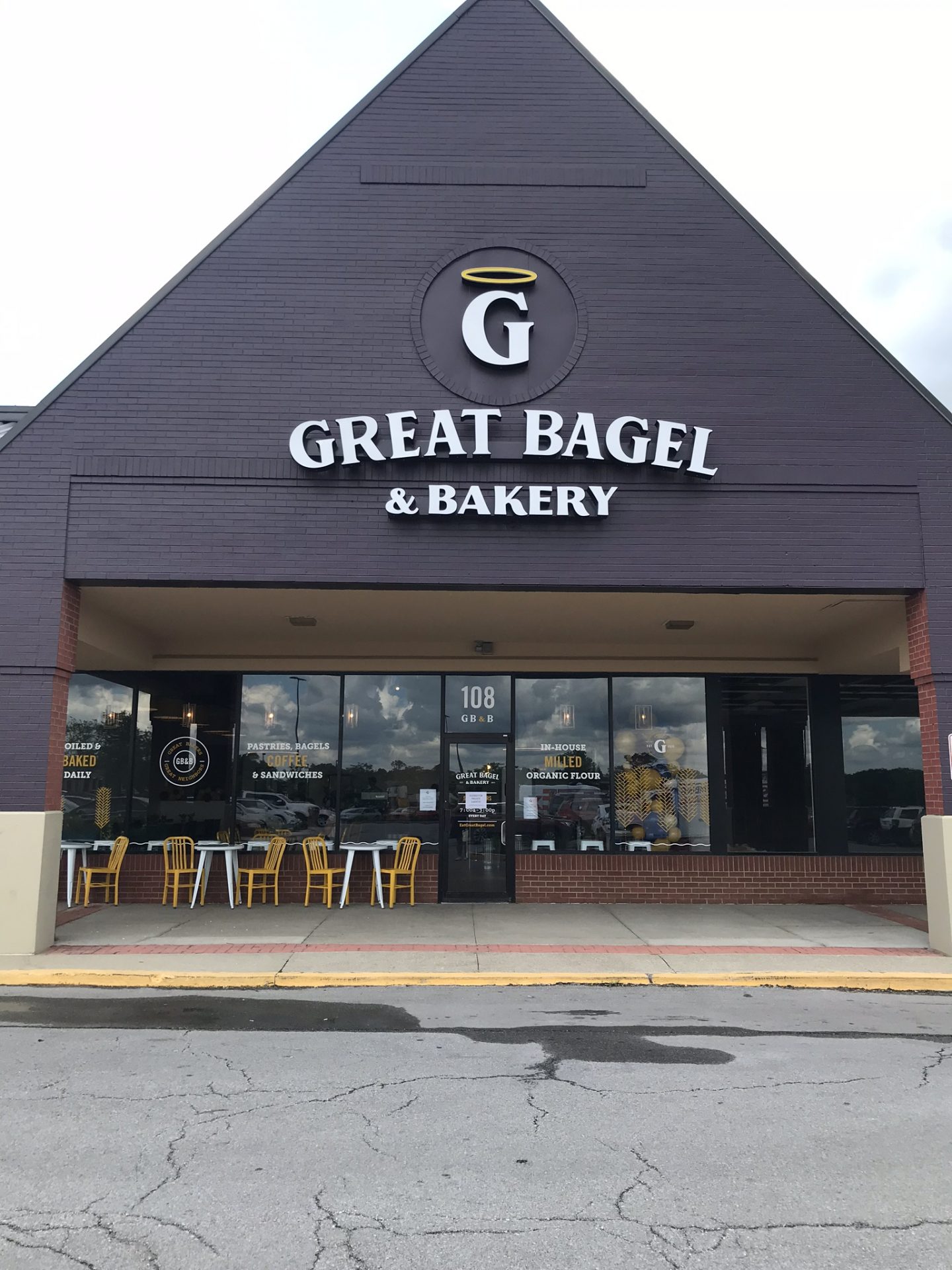 Great Bagel has been a fixture in Lexington, Kentucky for the past couple of years. They have been in the bagel making business since 2011. Great Bagel is located in the Woodland Shopping Plaza at the corner of Woodland and Euclid.
Some exciting news… Great Bagel is expanding to the south side of town at Boston Road and Man O' War with new menu items.
Well, today is the day! As of today, June 5, their second location is officially opened to the public! Their newest location is right off of Boston Road and located in the same shopping center as Kroger.
Last week, I got to try out some of their menu items for a little sneak peek!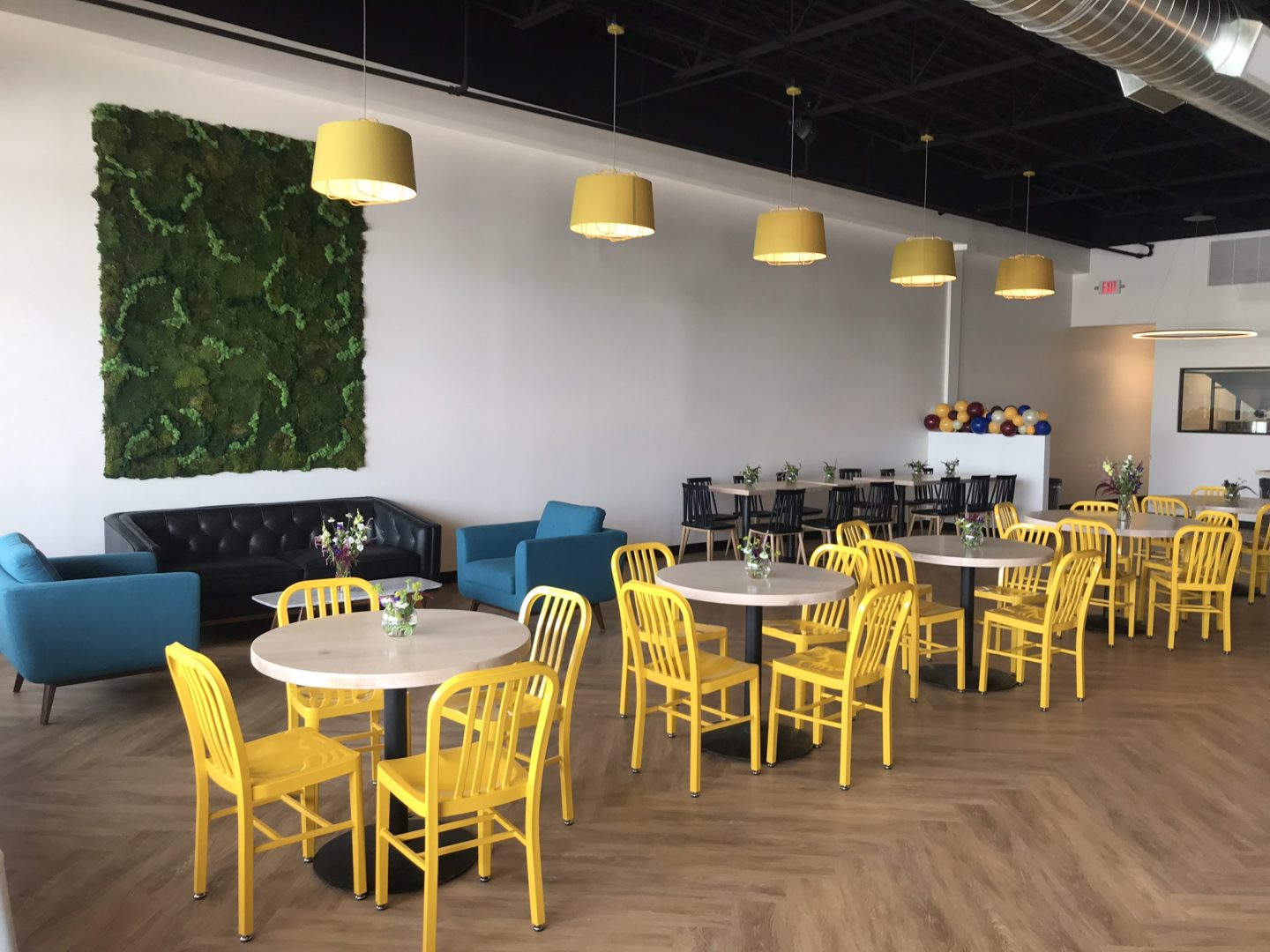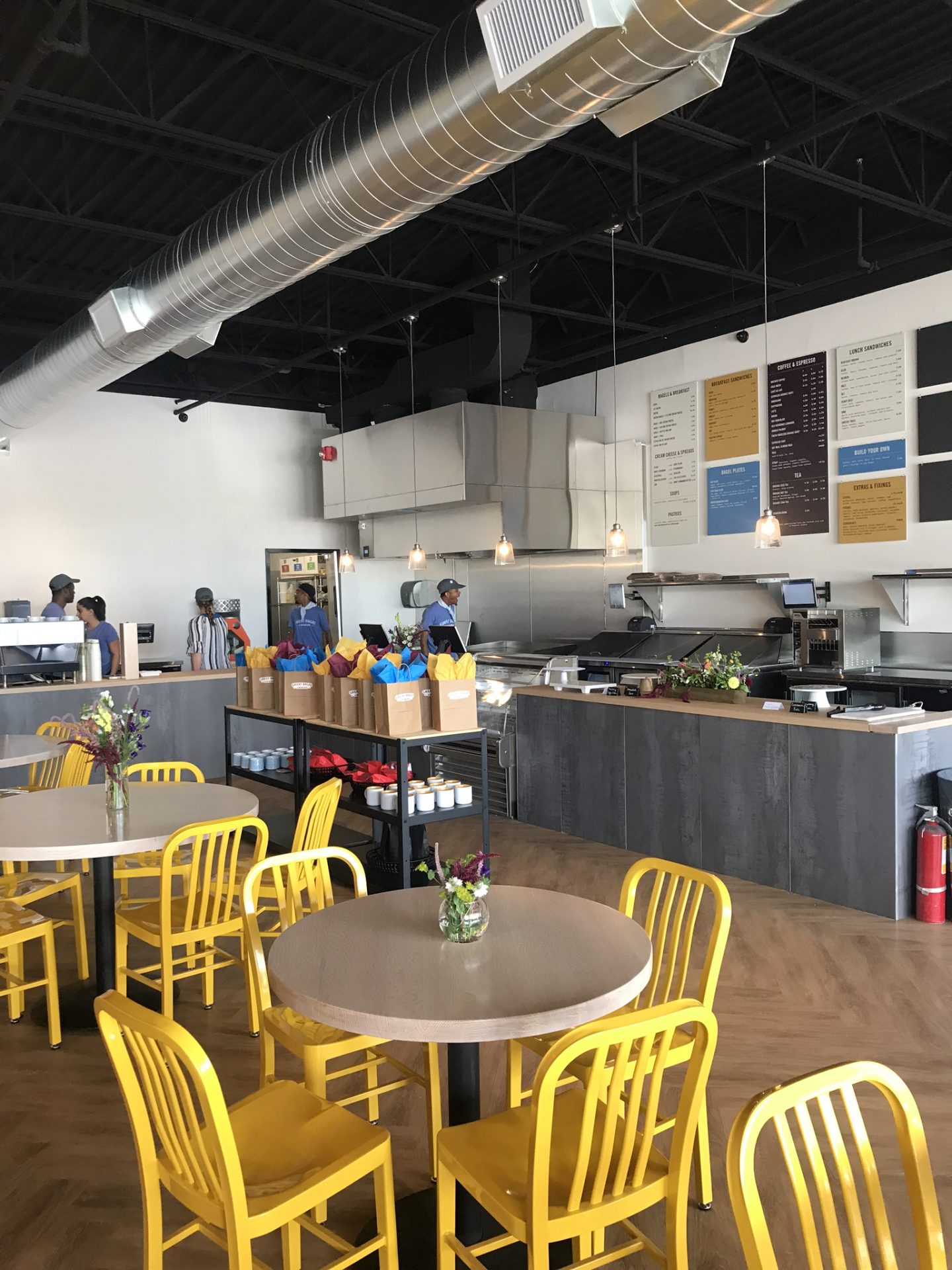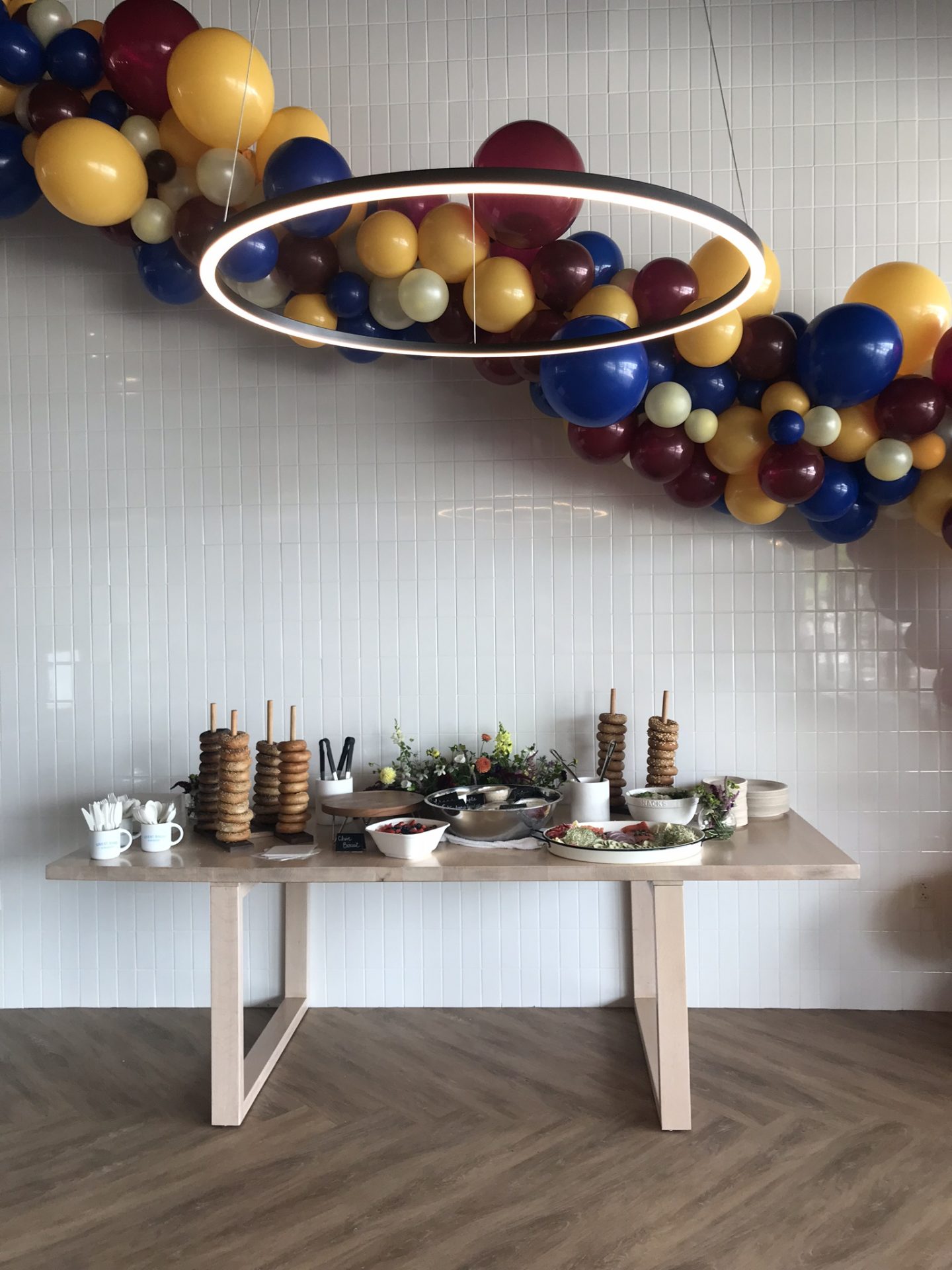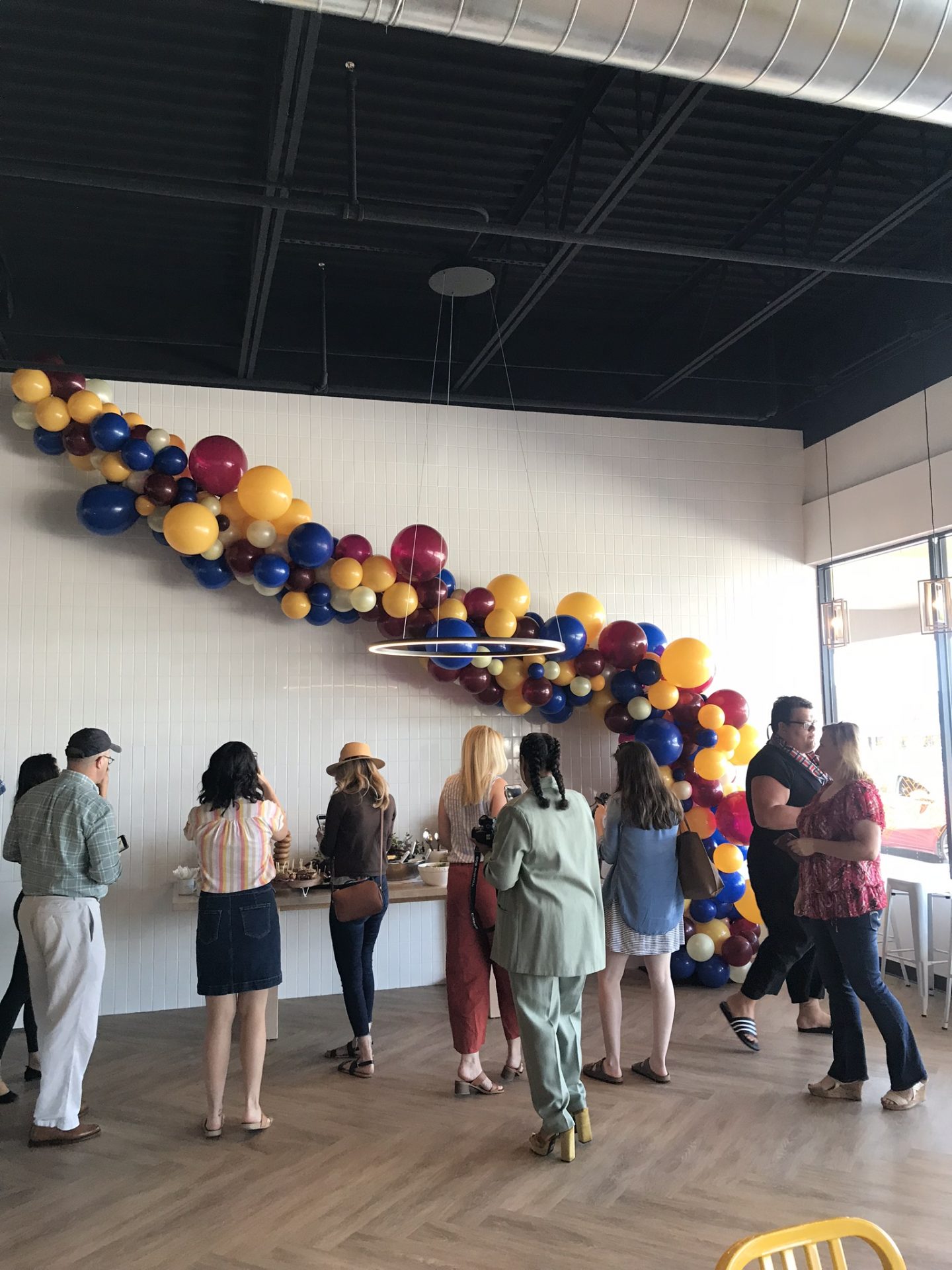 Look how open and bright it looks inside!
This local bagel place is open everyday for breakfast and lunch. They have many different items on their different menus. Great Bagel has bagels on their breakfast menu, as well as their lunch menu. For drinks, they have coffee, tea, expresso, and my favorites – the Fresh Squeezed Orange Juice and Old Fashioned Lemonade. If you stop by, you seriously need to get the Fresh Squeezed Orange Juice!
Great Bagel has also hired a pastry chef to be a part of the team, and let me tell you – the desserts are absolutely scrumptious! These are made in house, from scratch, daily!
The owners of Great Bagel are from the Boston and Chicago areas, so they know quite a bit about bagels. After all, bagels are especially popular in that region of the United States.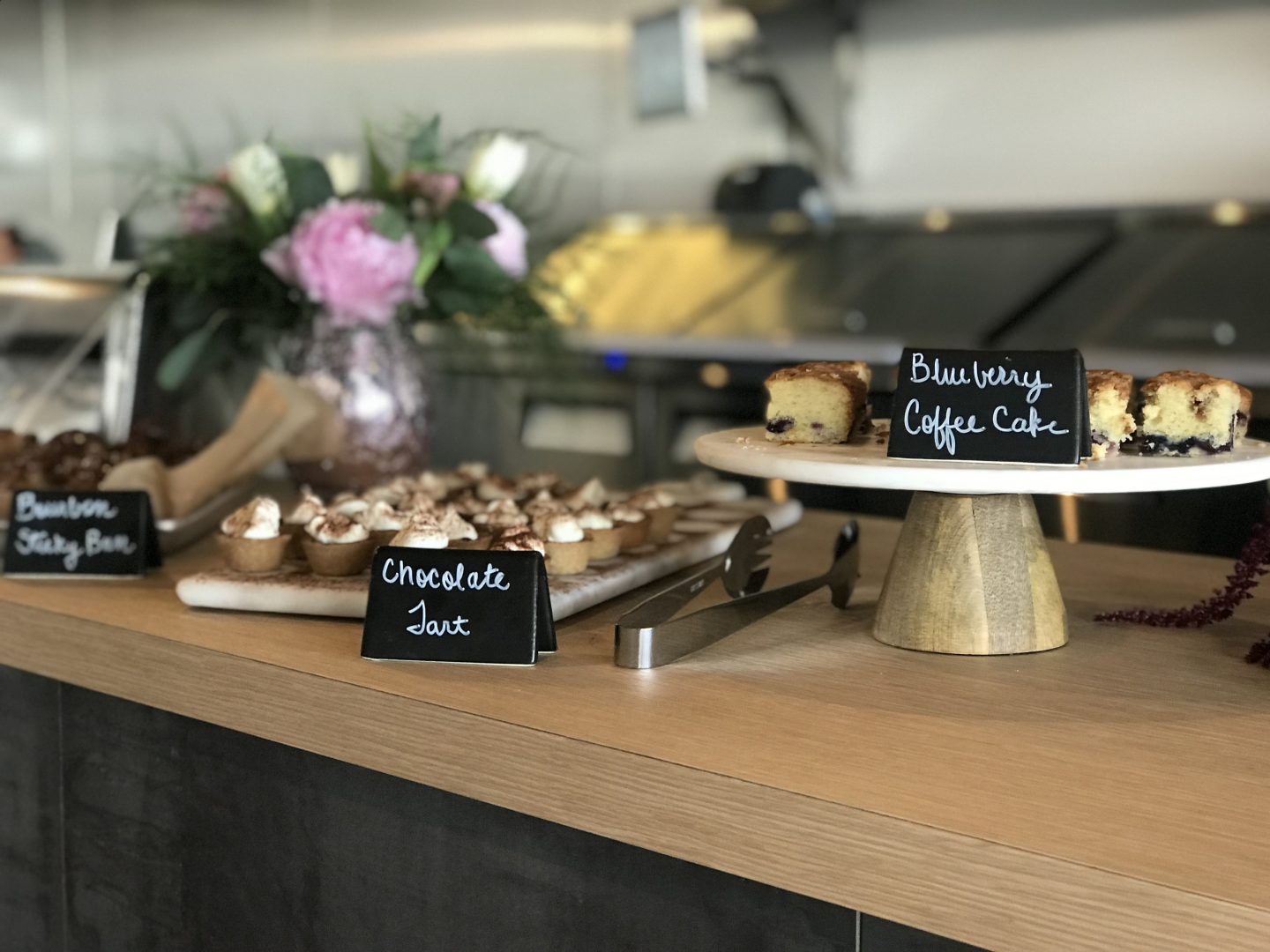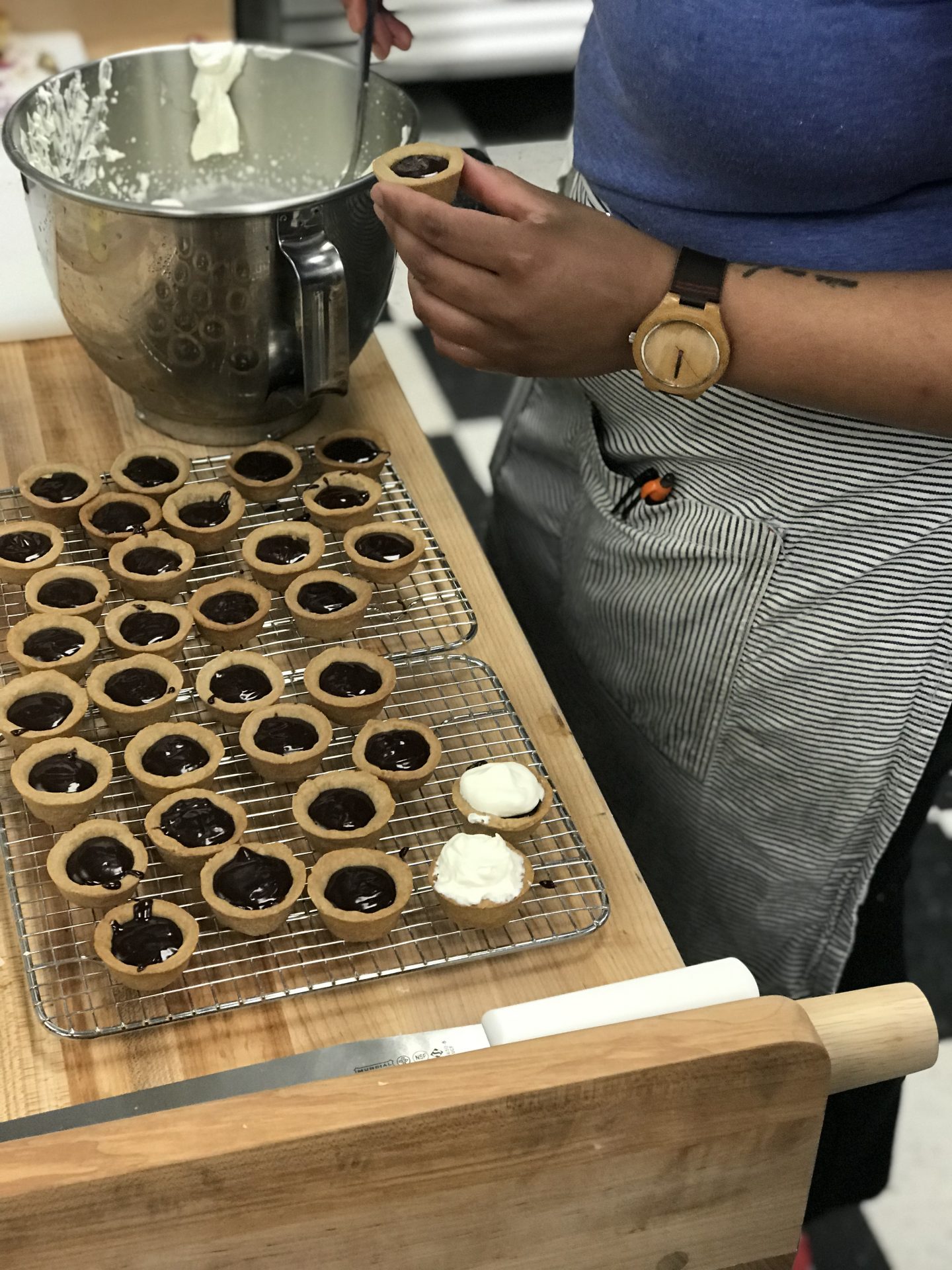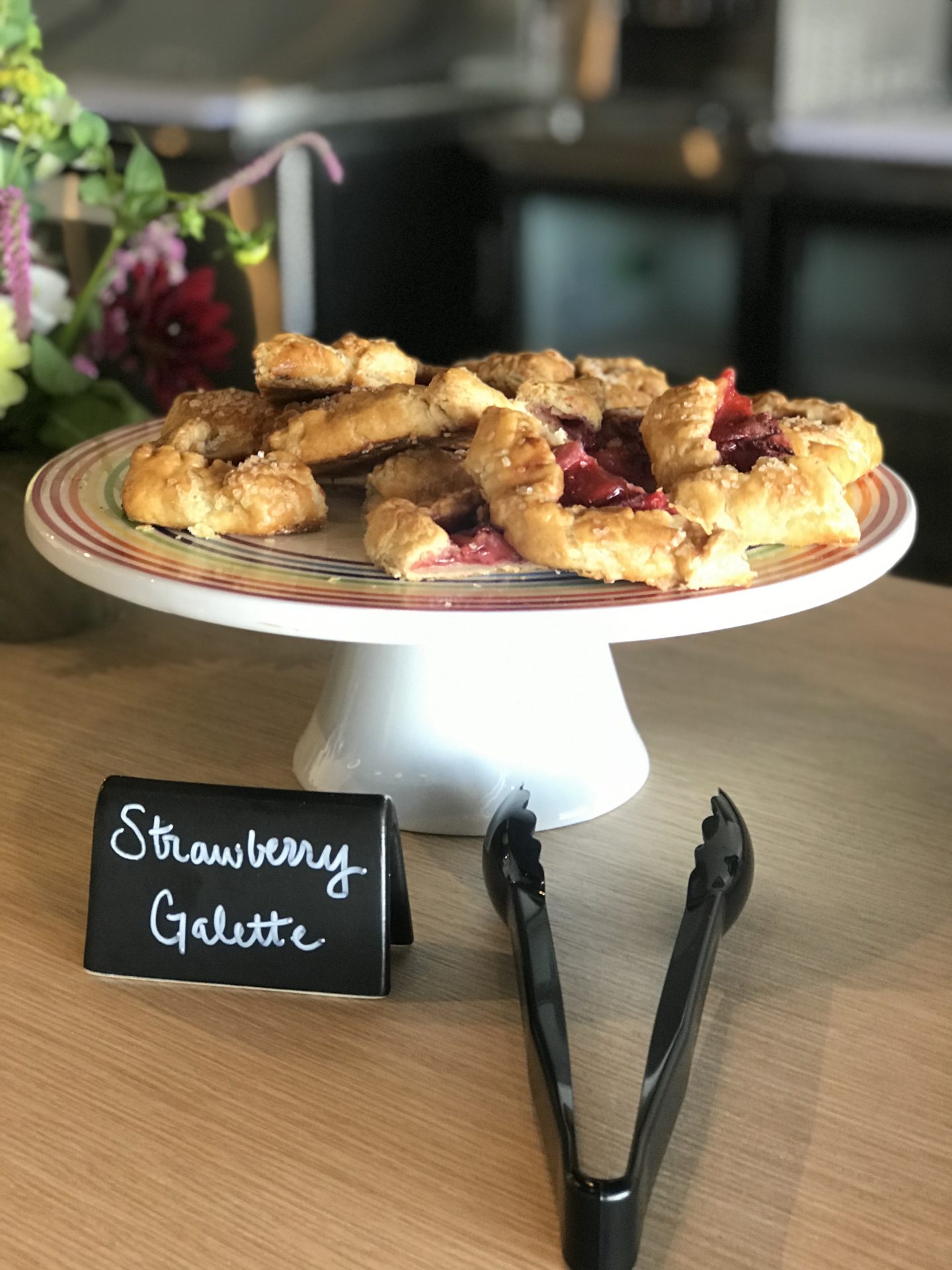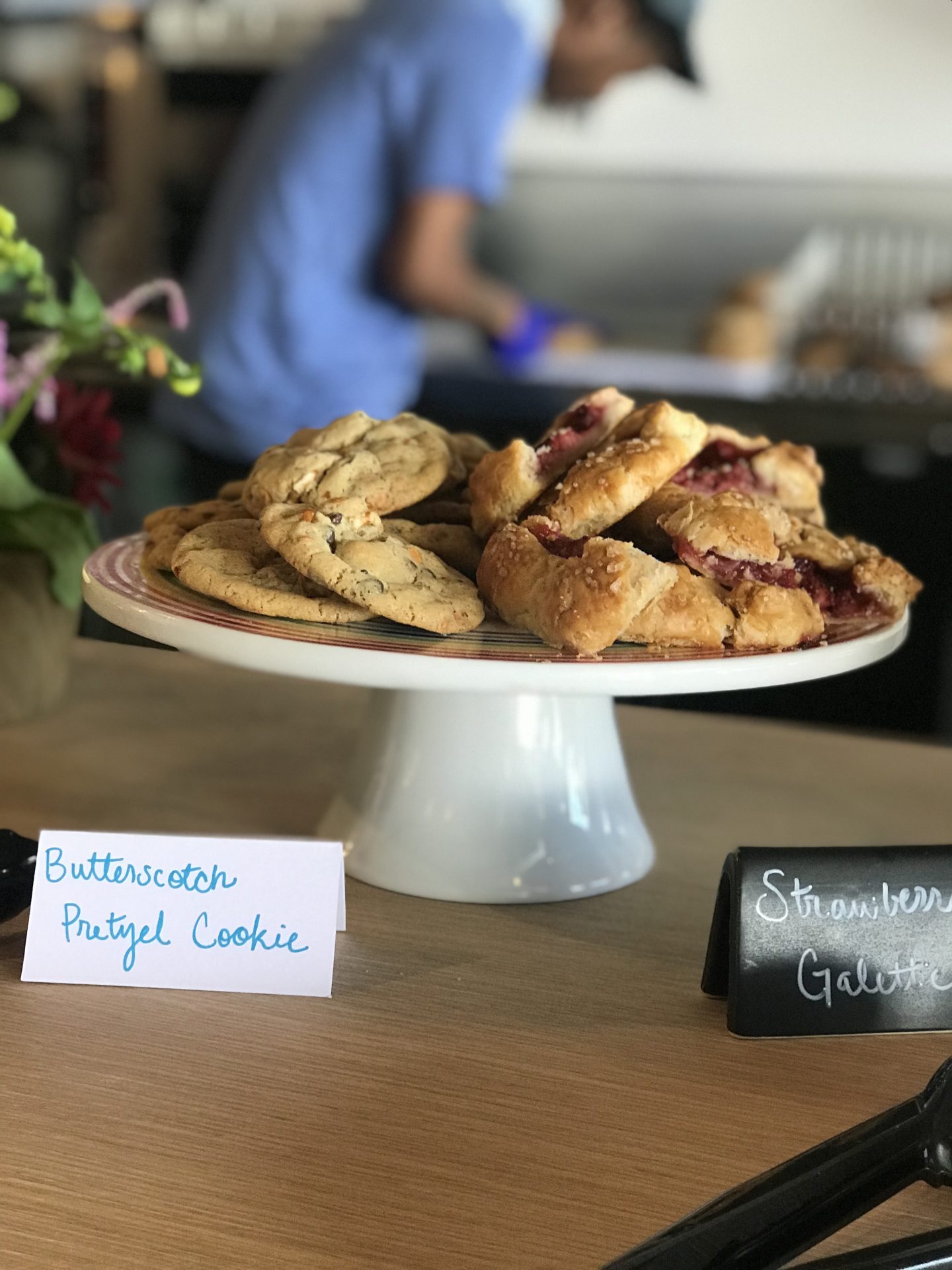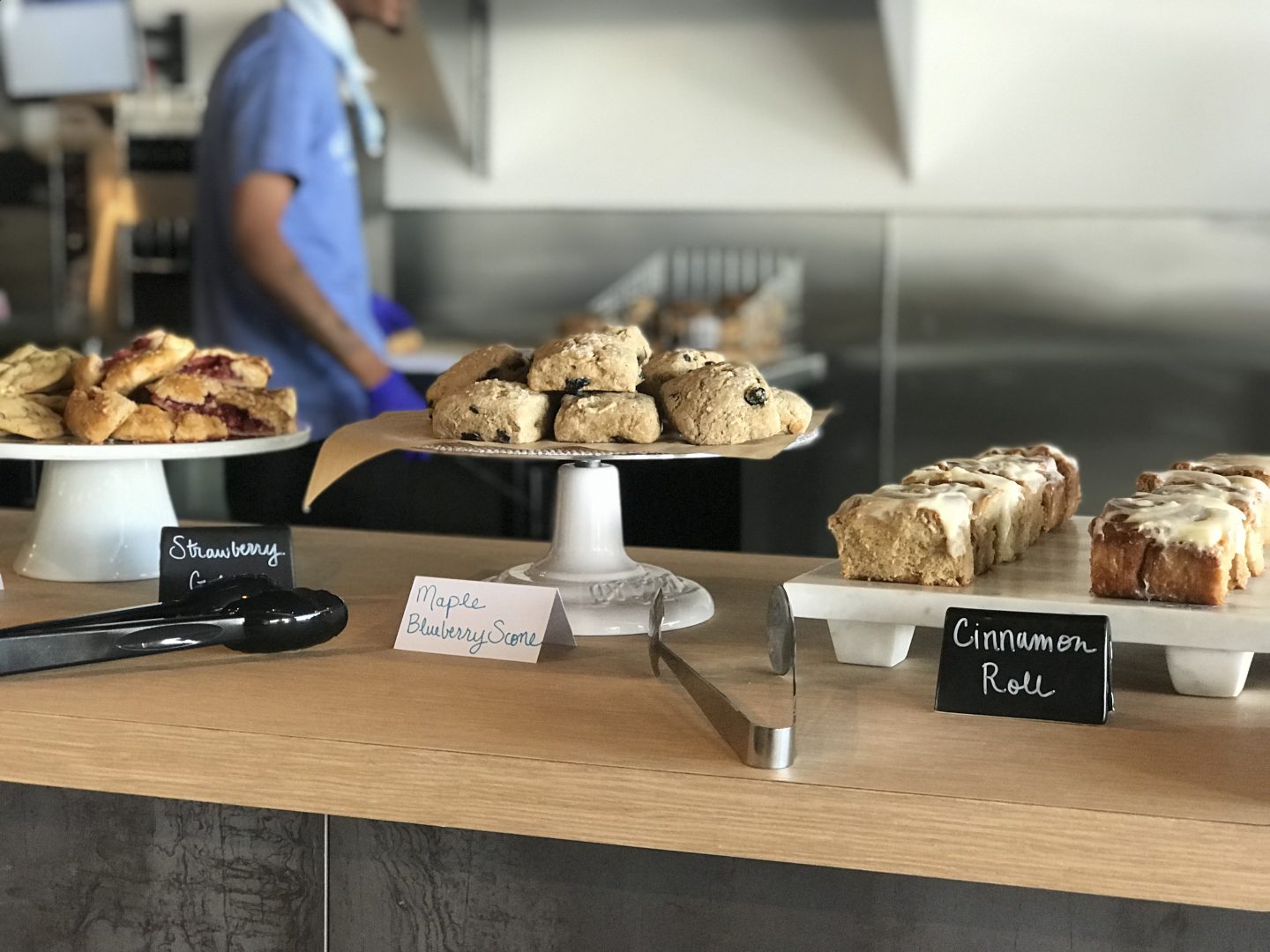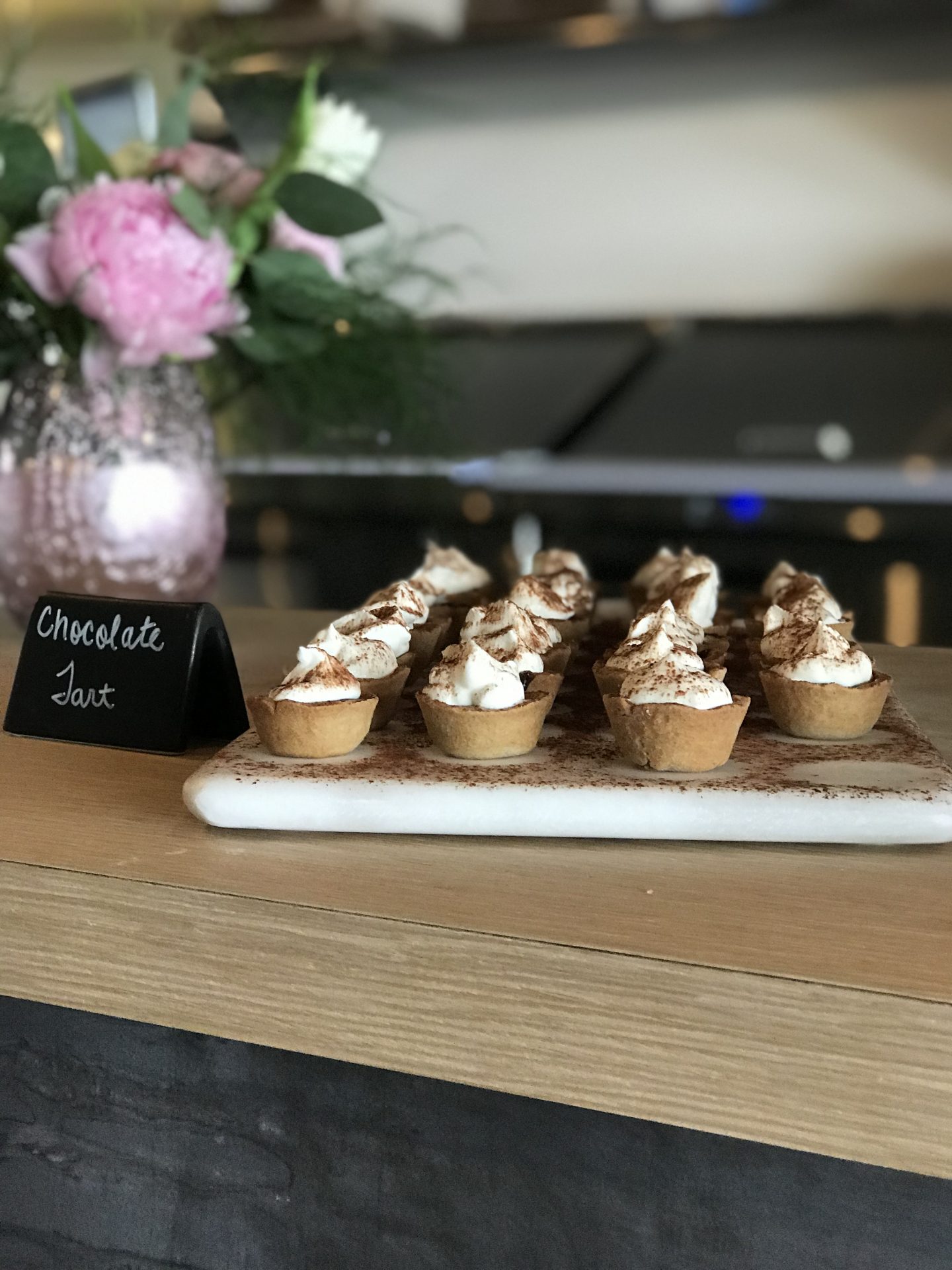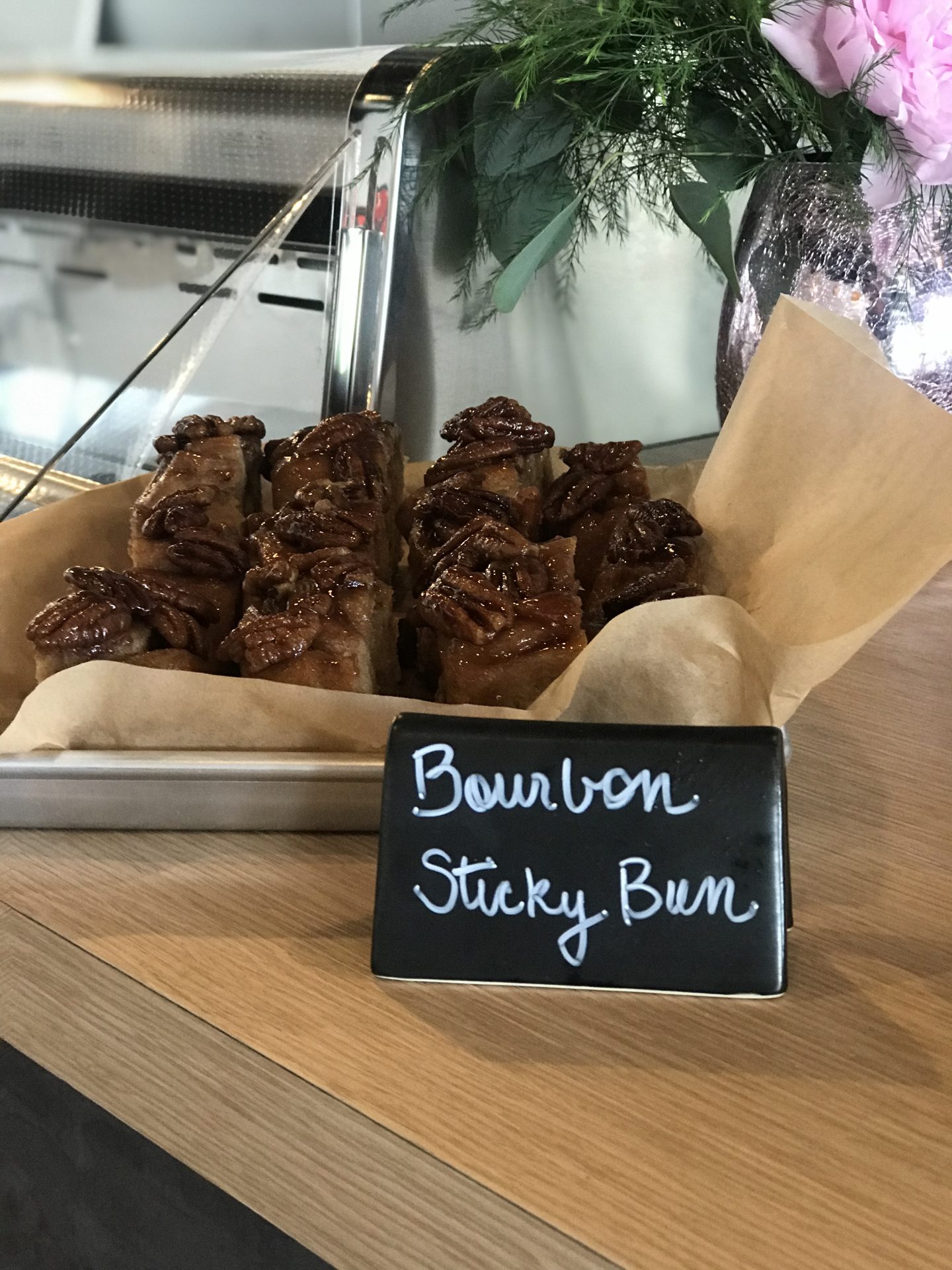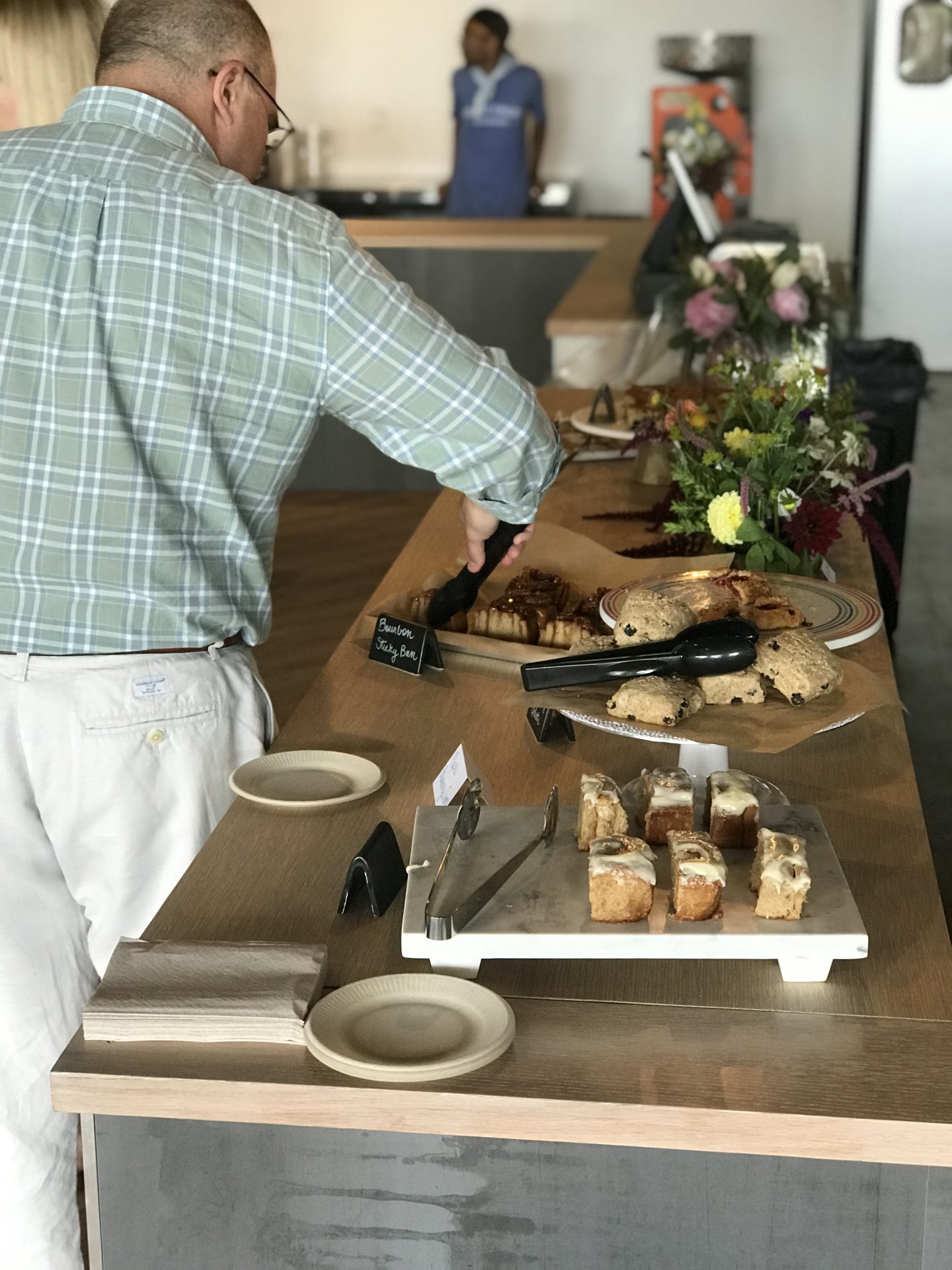 Not only are they adding new items to their menu, but they also mill their own flour! We all even got to go back into the kitchen to see it in action. At Great Bagel, they also have windows into the kitchen, so you can where the magic happens!
At Great Bagel, the bread and bagels are hand-crafted daily with artisanal flour.
You can tell when eating one of their bagels and sandwiches, that there is so much care involved in the process. The quality is at the utmost highest.
I'm usually not a breakfast person, or really even a cold sandwich type of person, but I throughly enjoyed what they provided for us to try out. One in particular was absolutely delicious. All of the flavors combined with the saltiness from the bagel made it a sandwich you'll want to order again and again. The one I'm talking about is the Club. It's turkey breast, bacon, cheddar cheese, romaine lettuce, tomato, and mayonnaise. I know it's a classic, but classics are good for a reason. Making a Club on a bagel just kicks it up a notch and to a whole other level!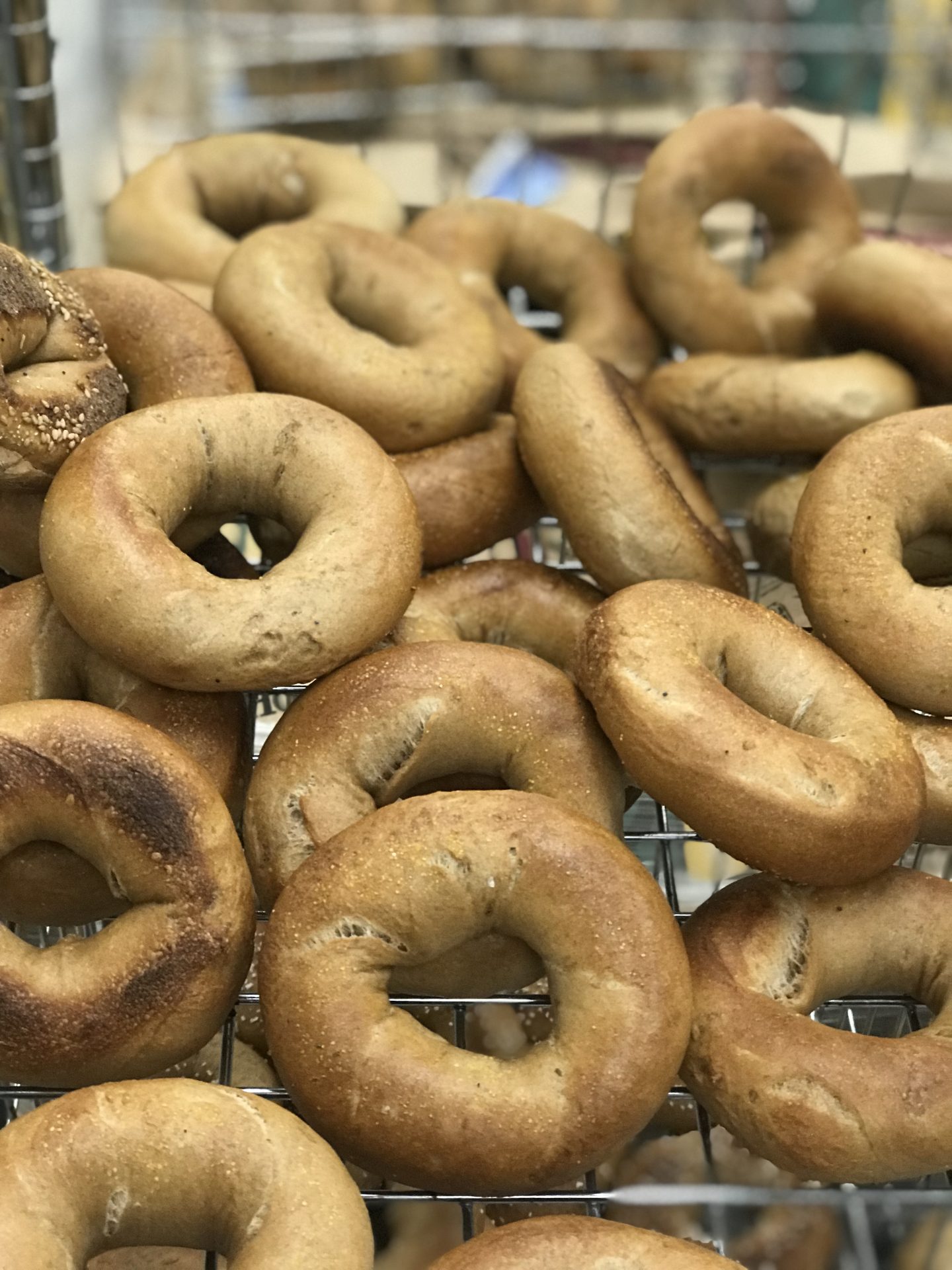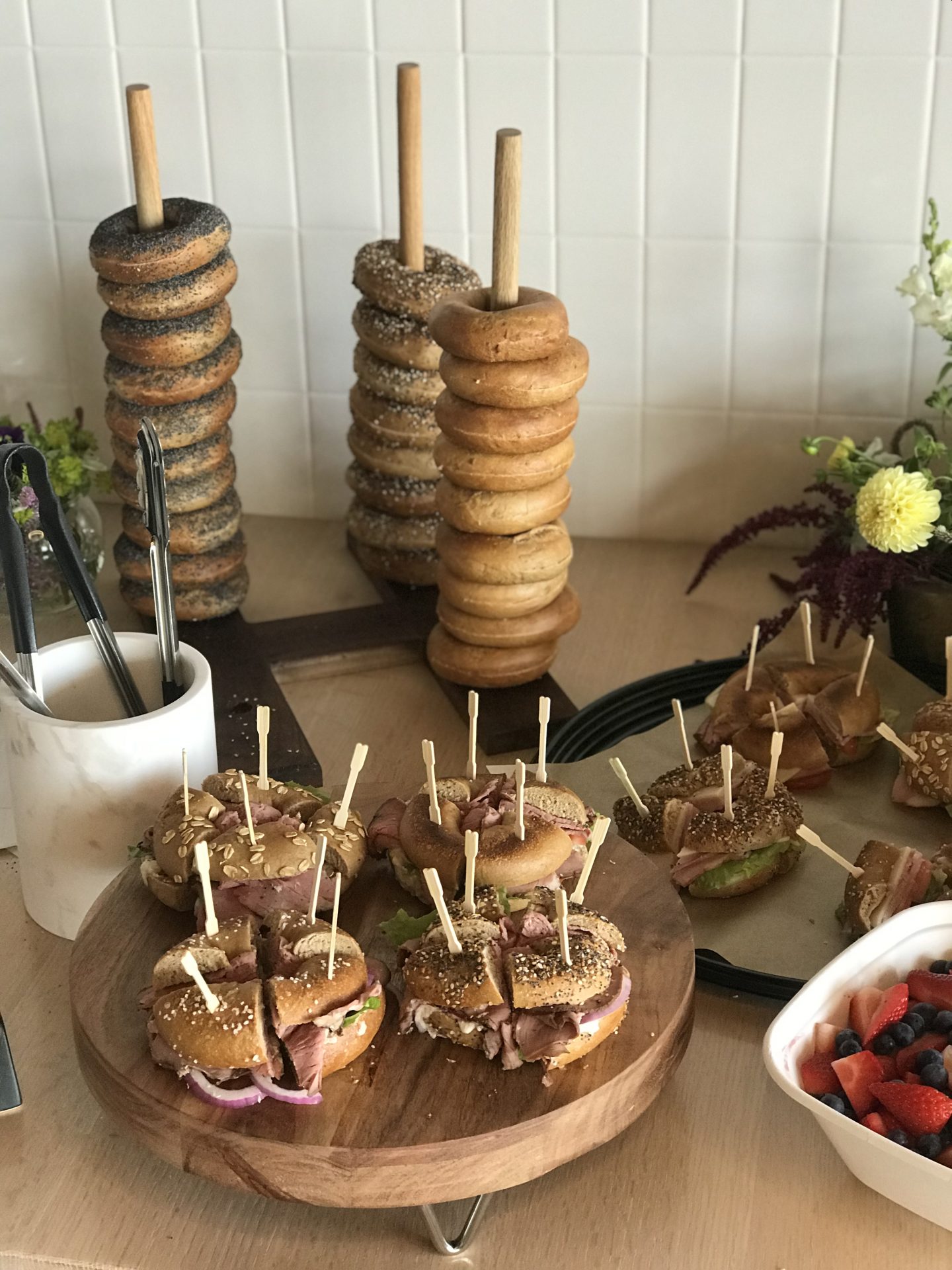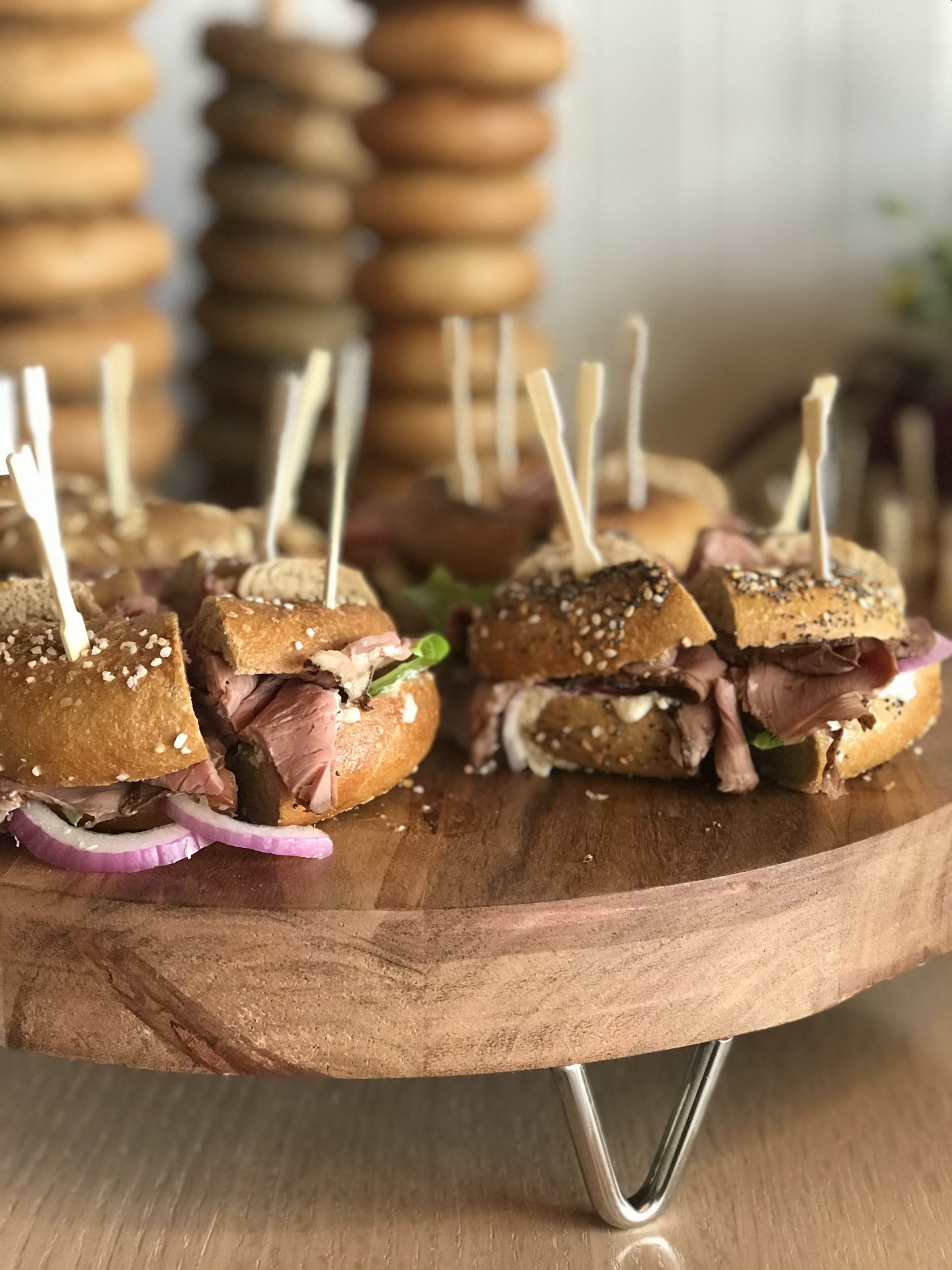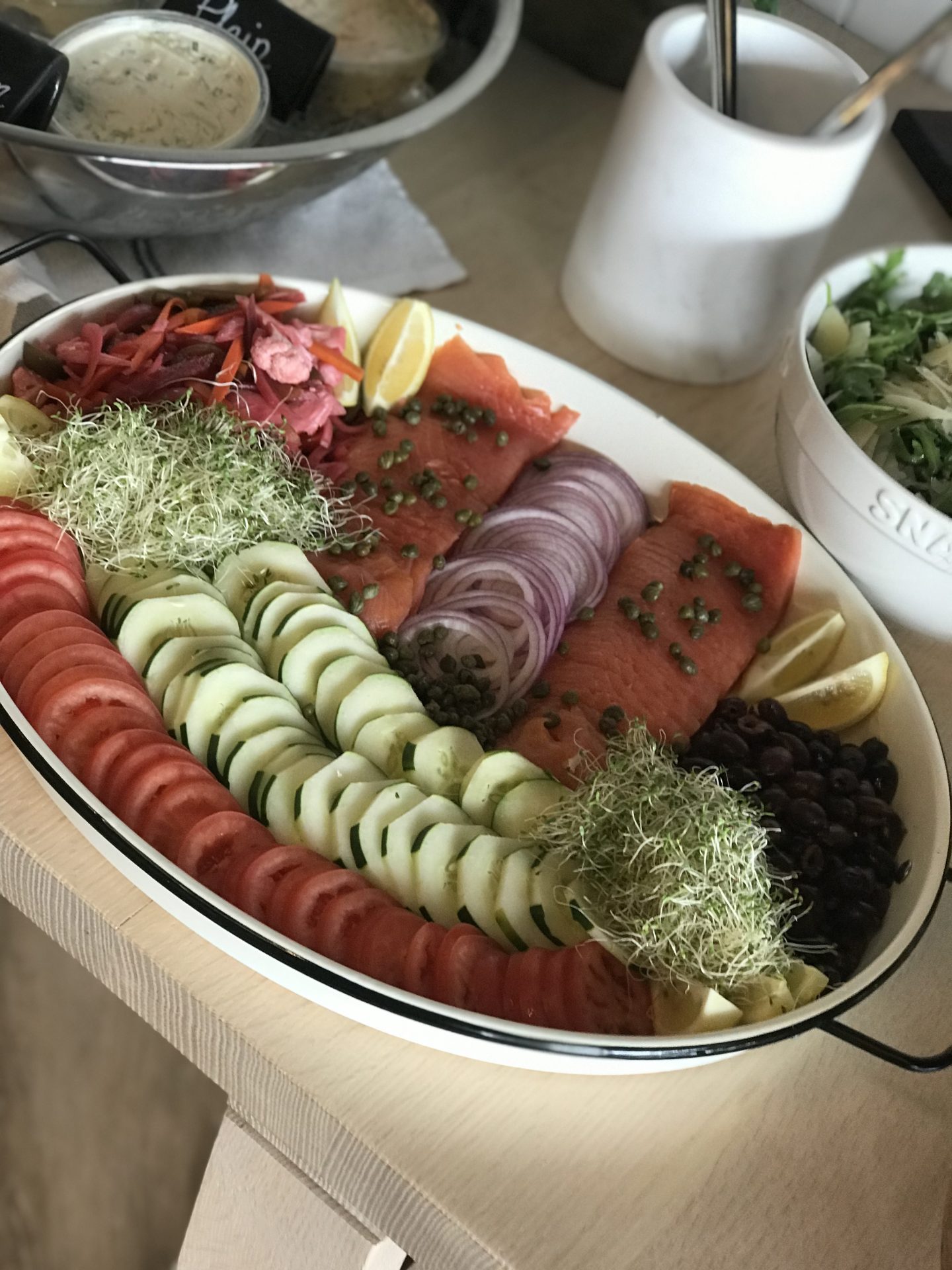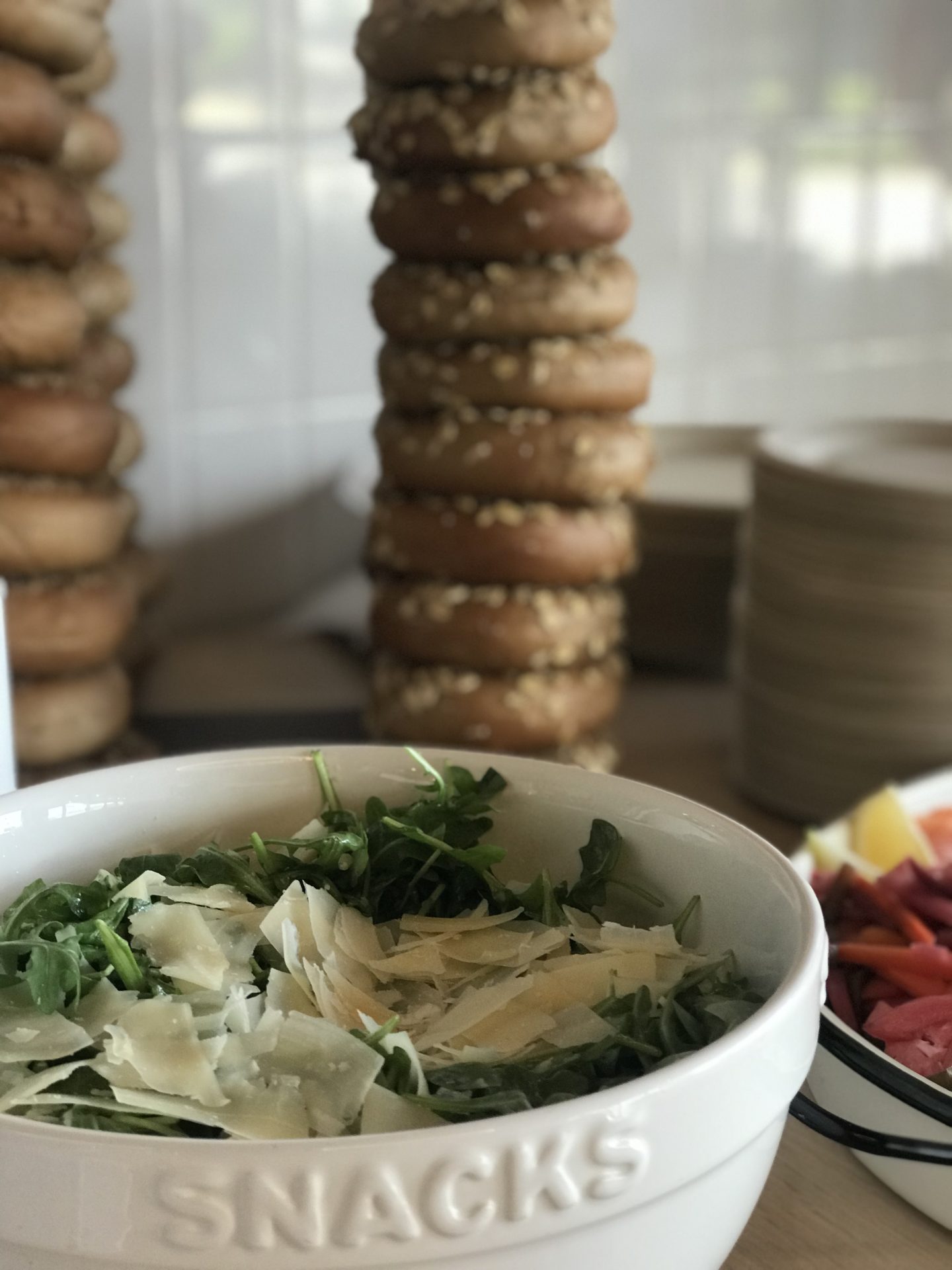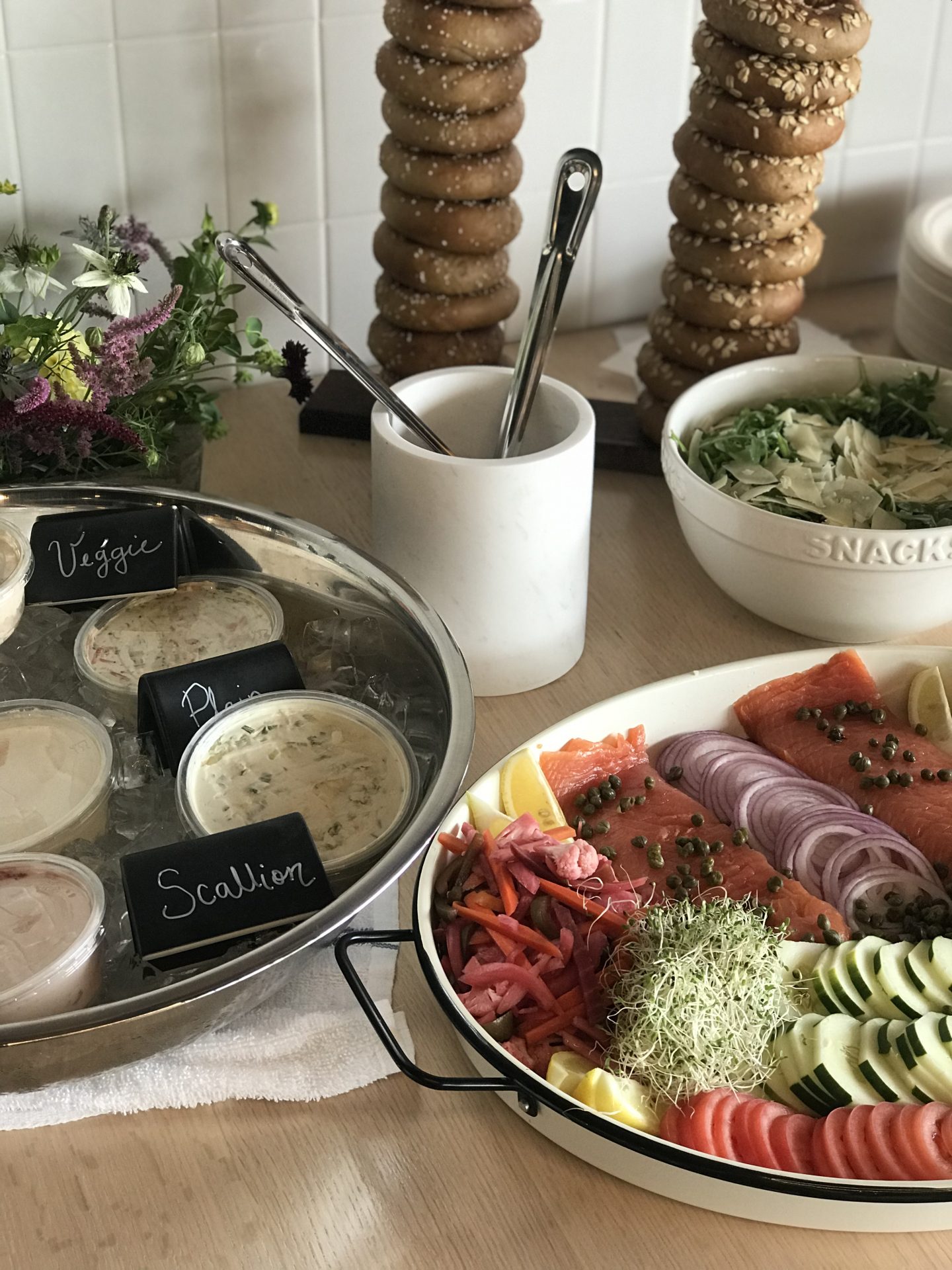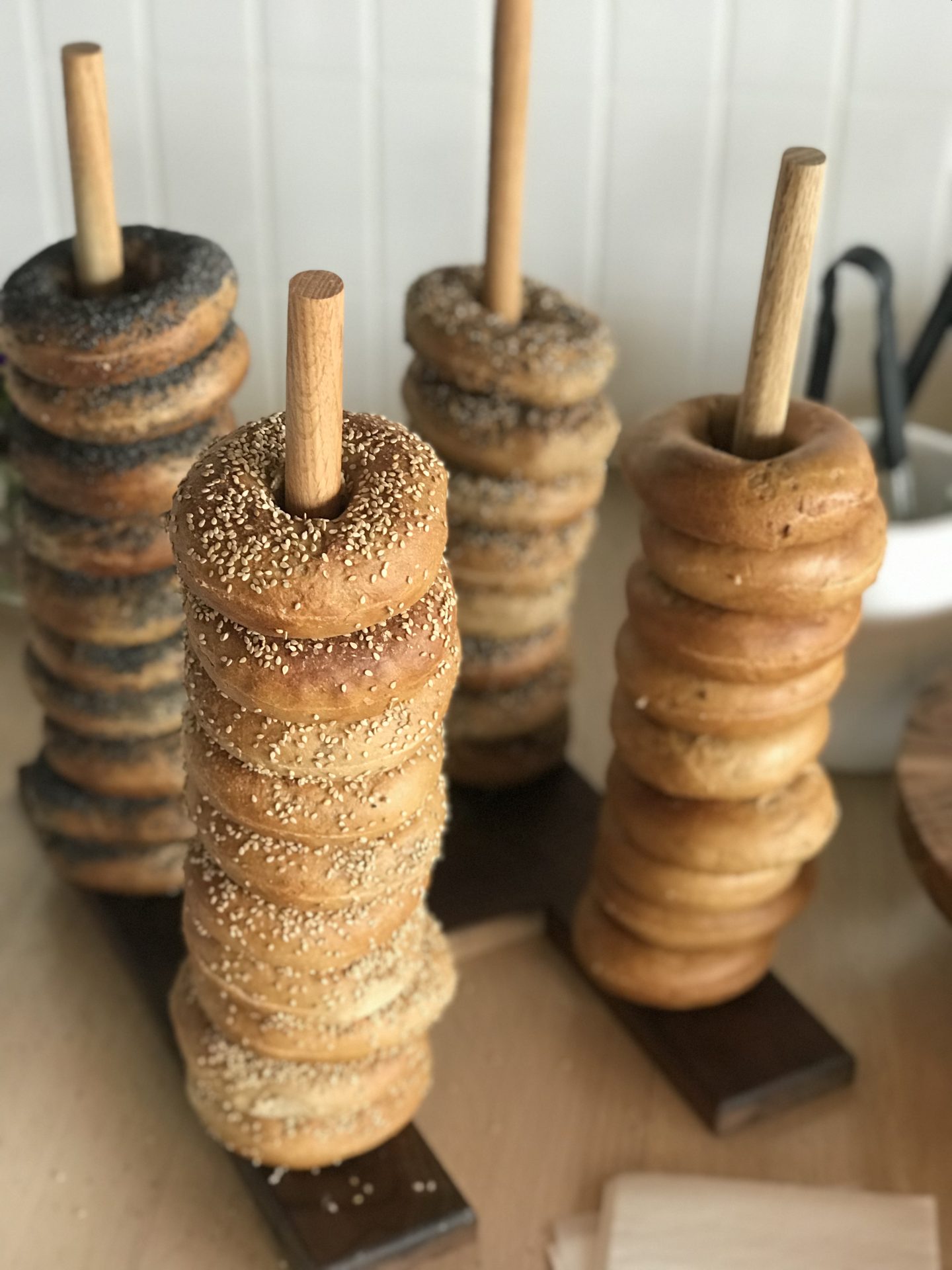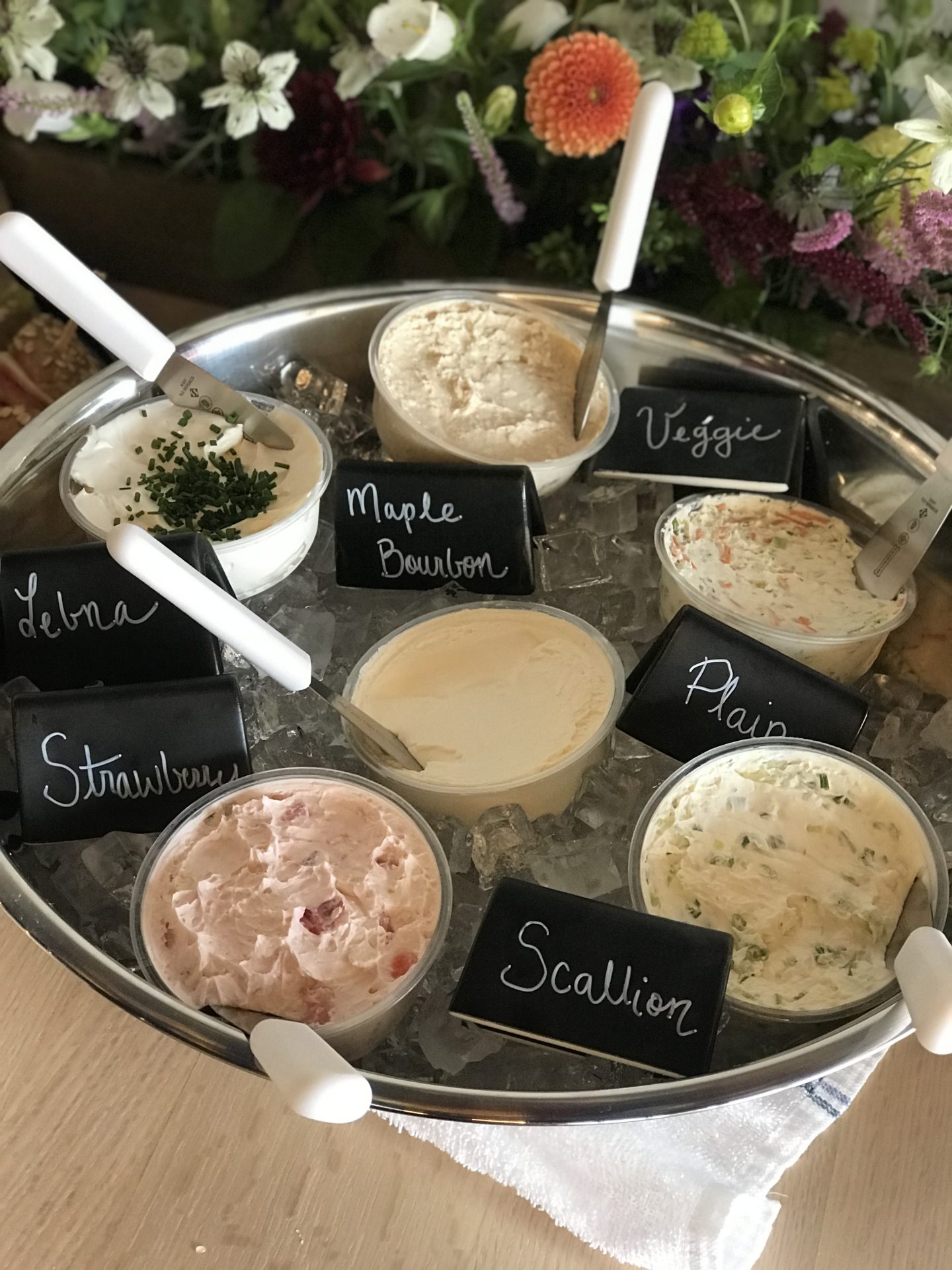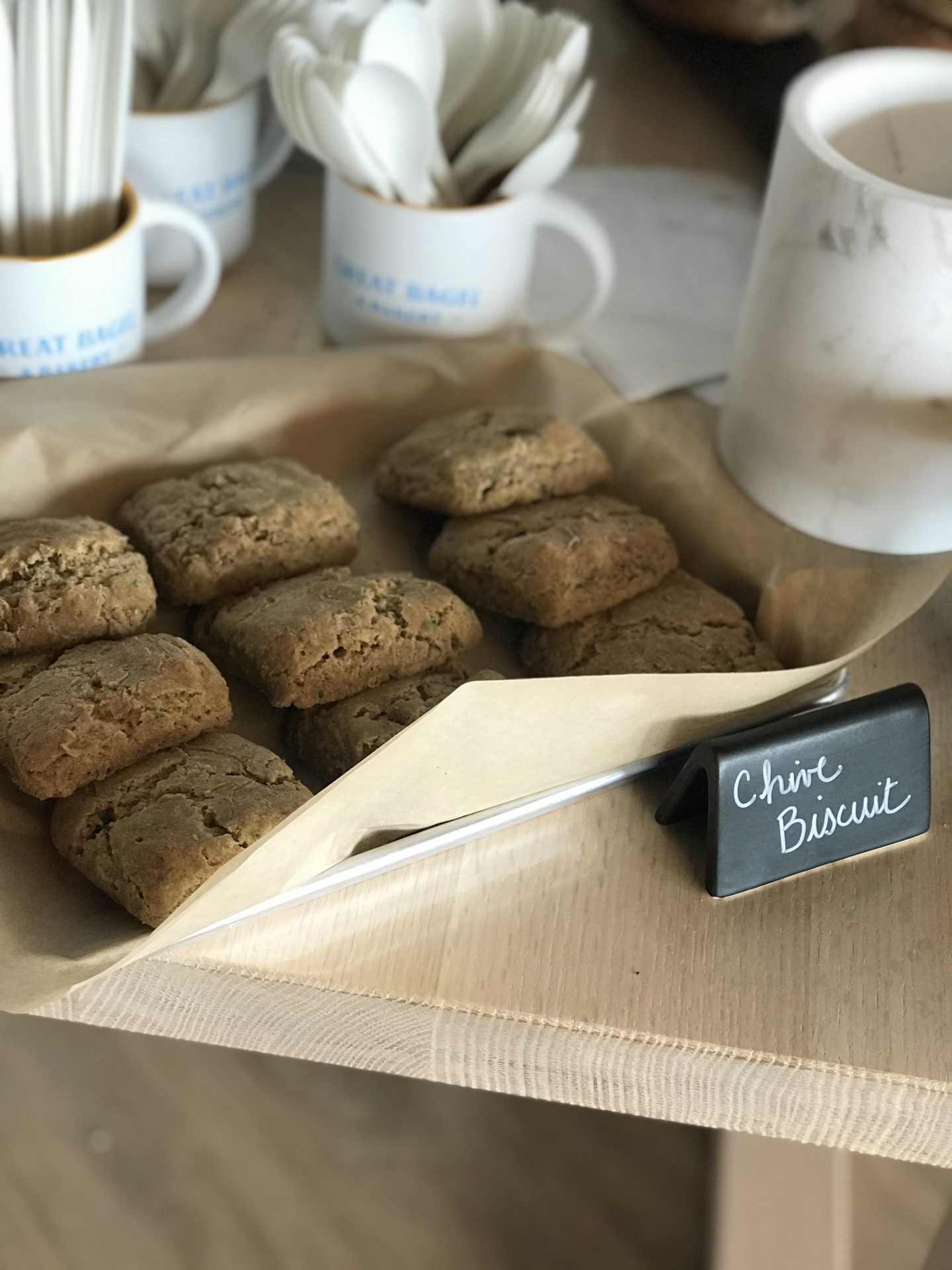 They have several different types of breads and bagels to choose from:
plain
egg
honey wheat
marble rye
gluten free (weekends)
sesame
poppy
onion
garlic
french toast
everything
vegetable
asiago
salt
chocolate chip
maple bourbon
cinnamon raisin
berry
brioche buns
There are also salads available on their menu. In addition to that, you can build your own lunch sandwich. To see the entirety of their menu, click HERE.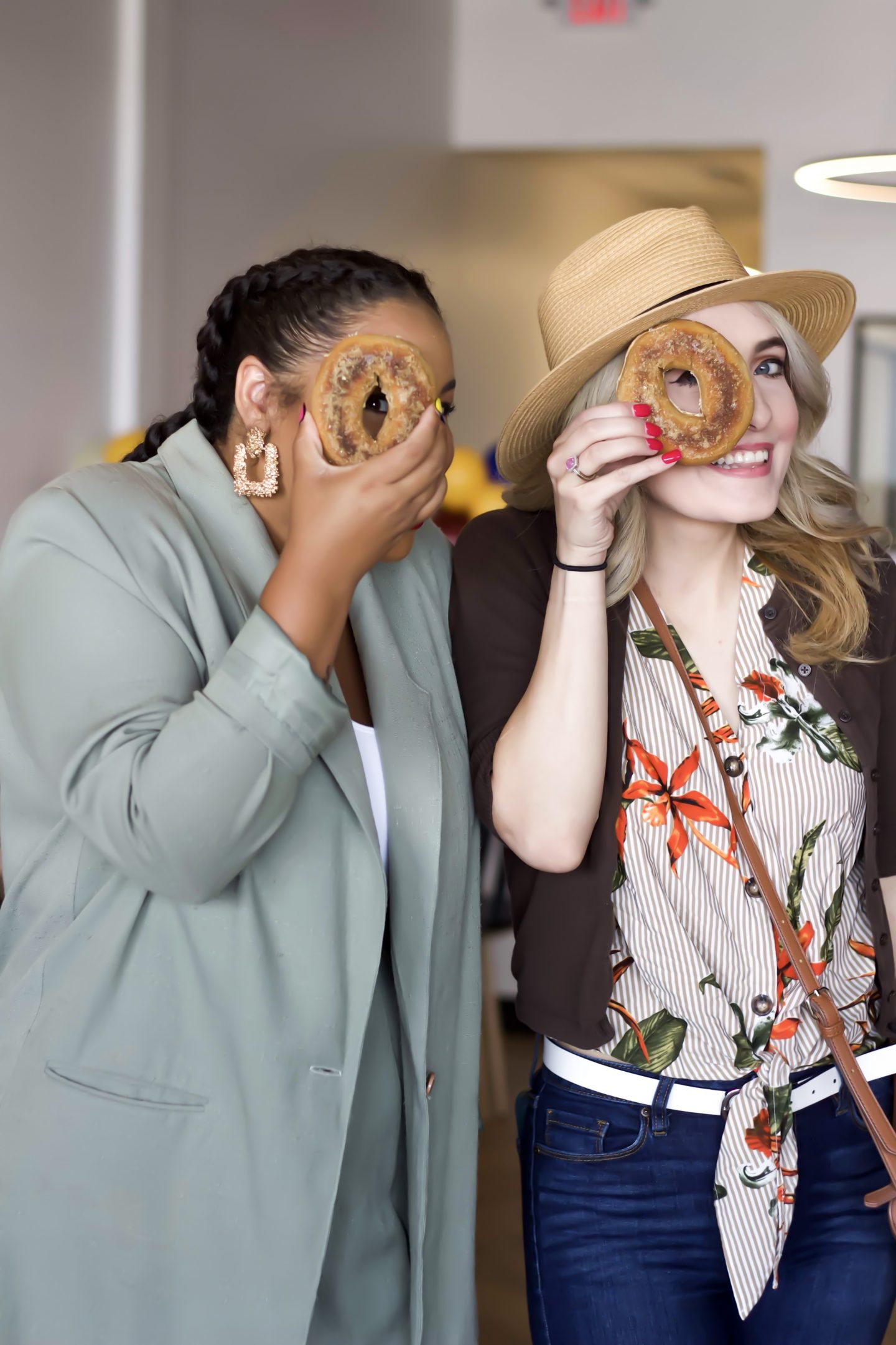 I can't wait to go back, because I have my eye on the Kentucky Hot Brown. It's turkey breast, bacon, mornay sauce, tomato, and pimento on an asiago bagel. If that doesn't scream Kentucky, then I don't know what does!
You also can never go wrong with a classic breakfast sandwich like the Americana. The Americana has American eggs, American cheese, and your choice of bacon, ham, or sausage.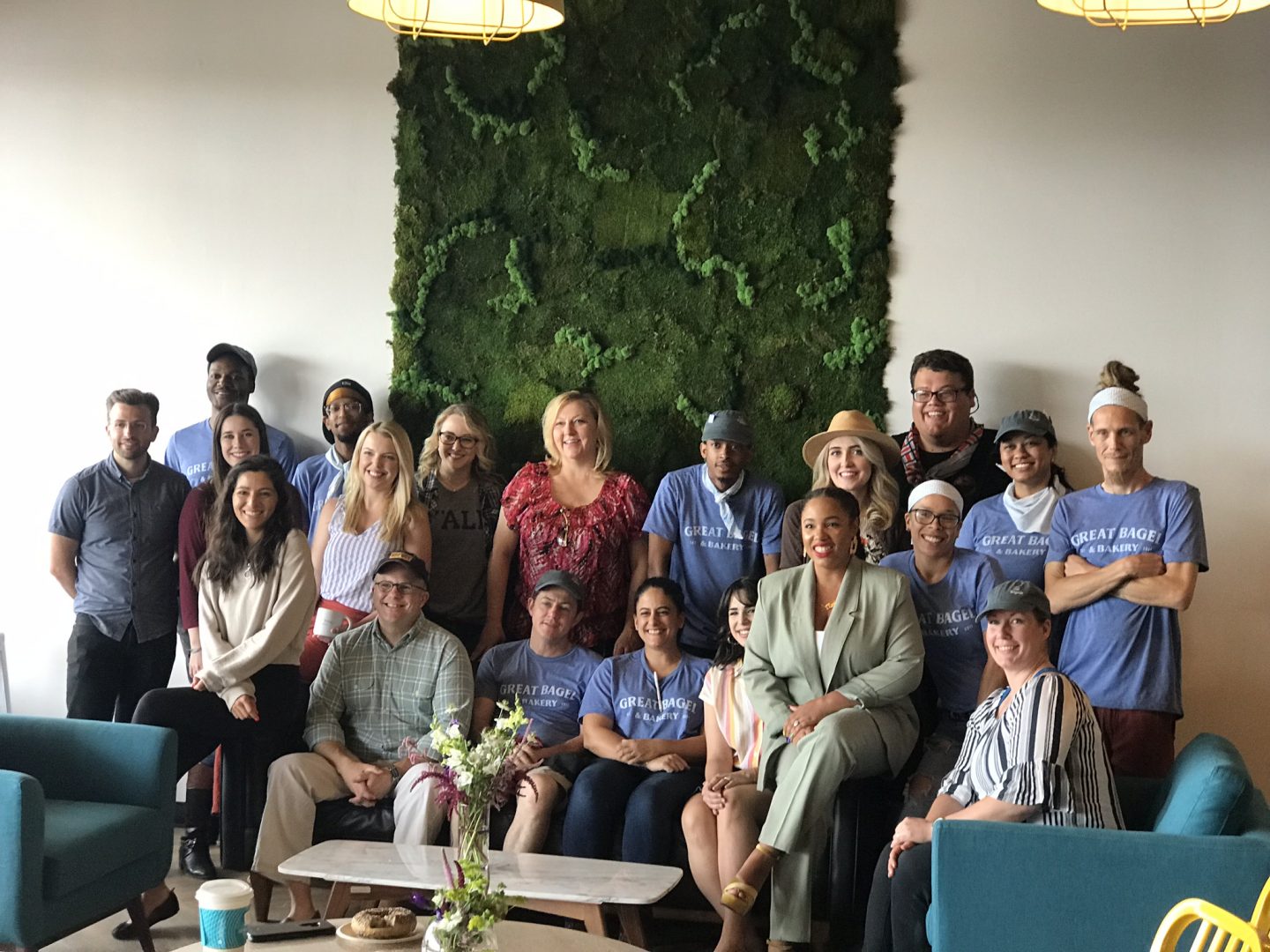 Local Spotlight: Great Bagel – Lexington, Kentucky
Address:
396 Woodland Avenue, Lexington, Kentucky 40508
3650 Boston Road, Suite 108, Lexington, Kentucky 40514
Hours of Operation:
Open everyday from 7am to 3pm
Be sure to check them out and support a local business!
*Thanks so much for Sage Marketing for taking the photos!