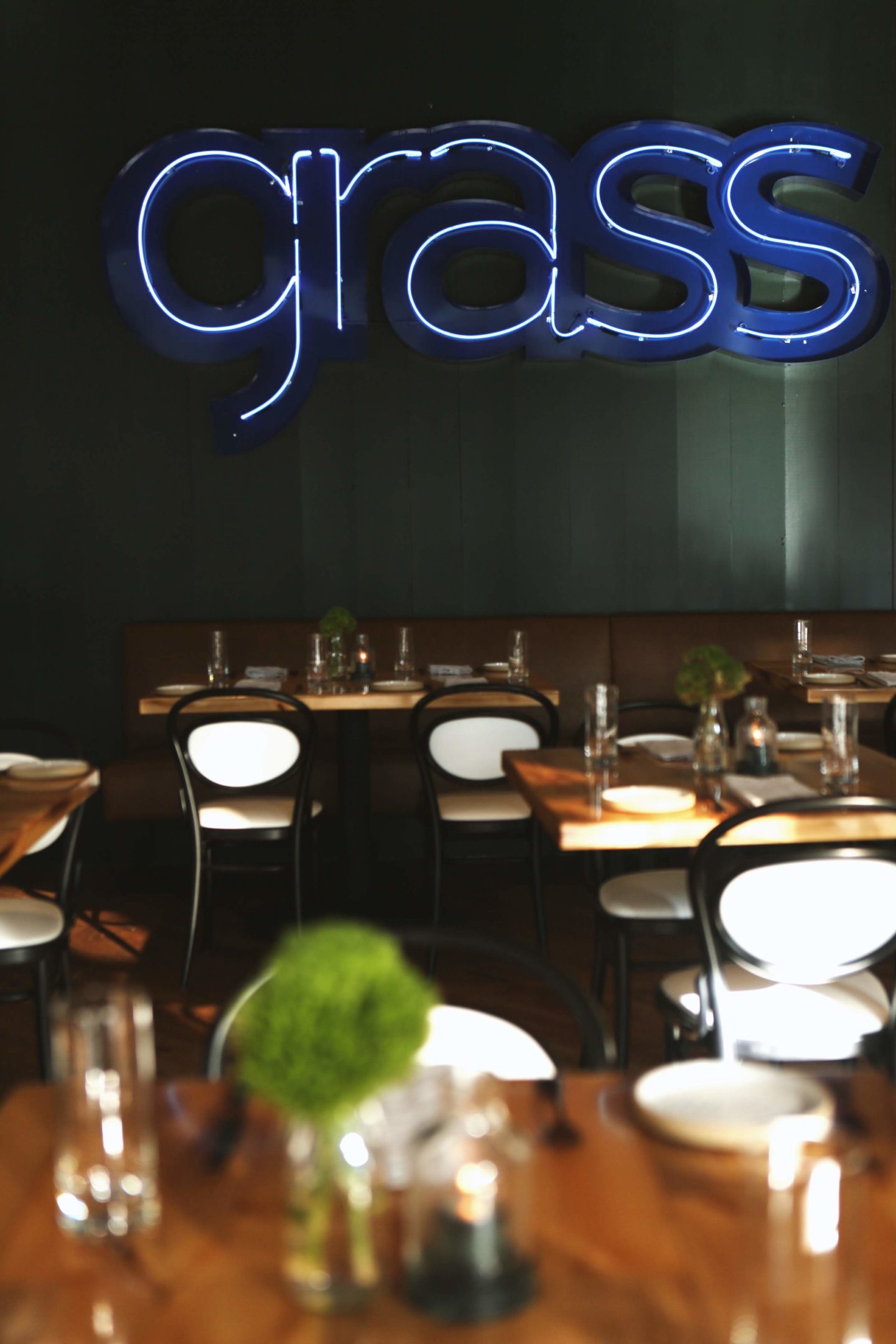 33 Staves is the newest restaurant at The Summit at Fritz Farm! It has been open since the end of July. This modern southern-inspired restaurant is located inside of the new Origin Hotel. You may be curious to know why it's called 33 Staves? Well, 33 Staves references the number of staves in a barrel. It's the perfect name for a restaurant located right in the middle of bourbon country! 33 Staves is also proud to source their ingredients from local purveyors!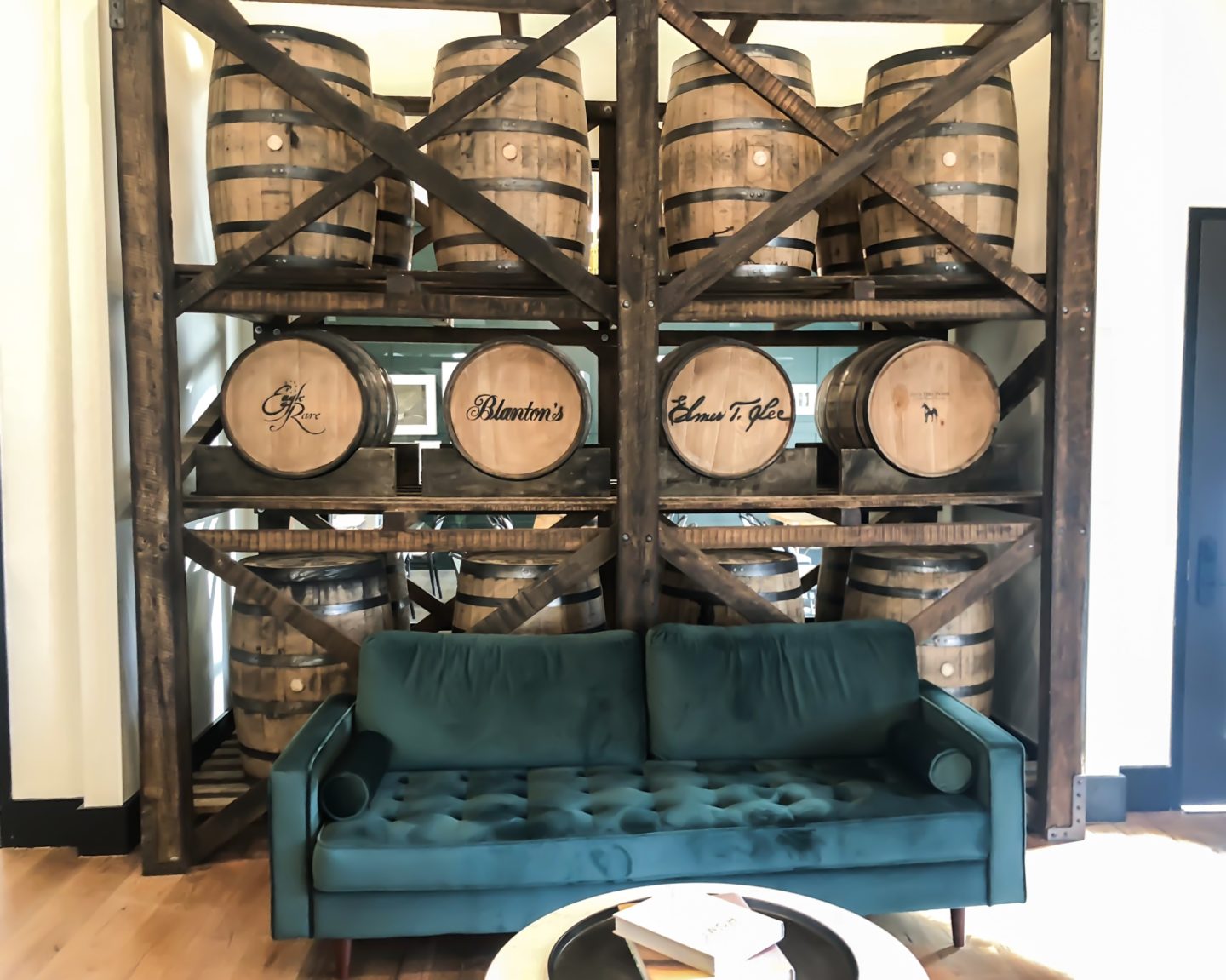 Once you walk into 33 Staves, you may notice the wall of bourbon barrels. These bourbon barrels are repurposed from Buffalo Trace and are on rickhouse wood beams from Jim Beam.
The menu is carefully designed to fit the season. 33 Staves has breakfast, brunch, and of course, dinner. It's a wonderful Southern restaurant whose atmosphere is beautiful, well lit, modern, and intimate. I made reservations ahead of time just to make sure I was able to eat dinner that particular night. I'm not 100% sure that reservations are needed, but it's better to be safe than sorry, because you never know how busy it might be. Since this is Kentucky, they wanted to stay true to Kentucky's roots. Bourbon is a key ingredient throughout the menu. Their menu is small, but that's totally okay with me! It just allows you to put your heart and soul into the dishes and execute the details perfectly!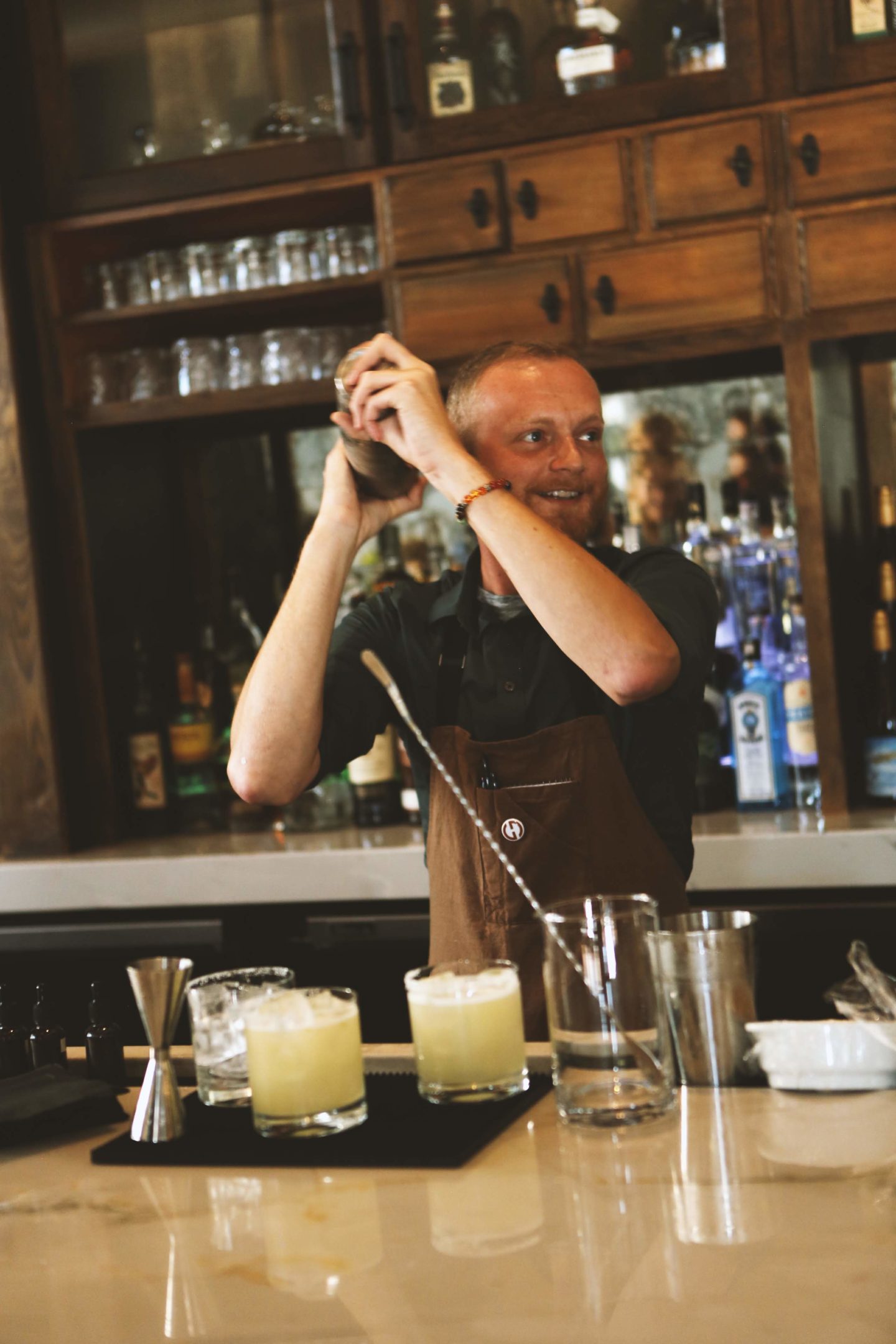 picture taken by: Visit Lex
33 Staves has a selection of wine, local brews, a curated list of bourbon, as well as craft cocktails. Bret Hall is the executive chef and he began his culinary career at Malone's. 33 Staves even has a signature cocktail named The Summit, which may remind you of a Manhattan.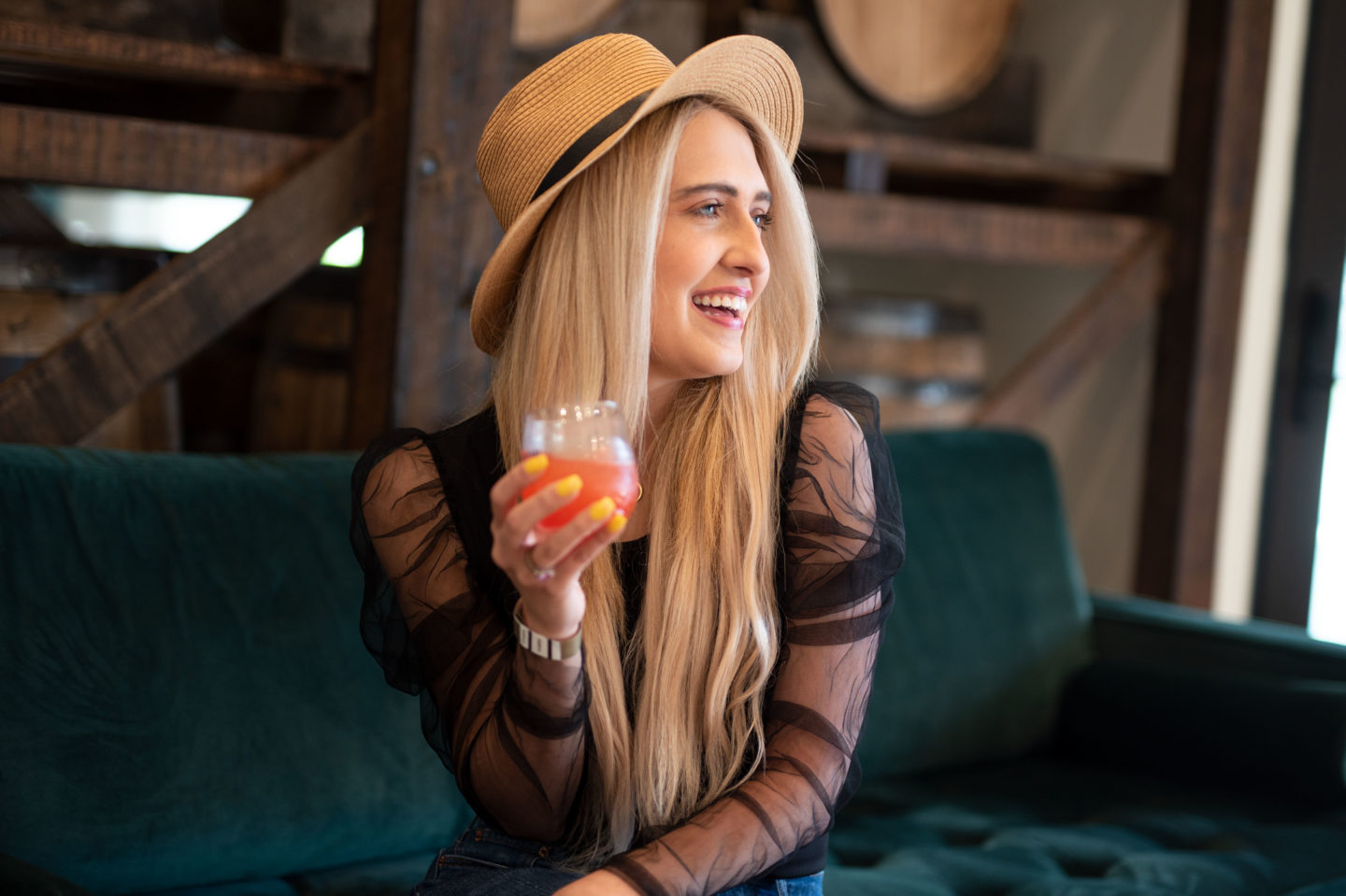 picture taken by: Visit Lex
Earlier this month I was invited, along with many other people in Lexington, to gather and celebrate Lexington and its greatness. During the event, we were able to chat with one another since we all had different backgrounds. 33 Staves brought around some appetizers and cocktails for us to try. I was so impressed with the thought that went into every dish and cocktail that I wanted to come back for dinner!
Check out this cocktail, Bless Your Heart. It's made with Jalapeño-Infused Mi Campo Blanco Tequila, lime juice, triple sec, pineapple syrup, egg white tableside simple.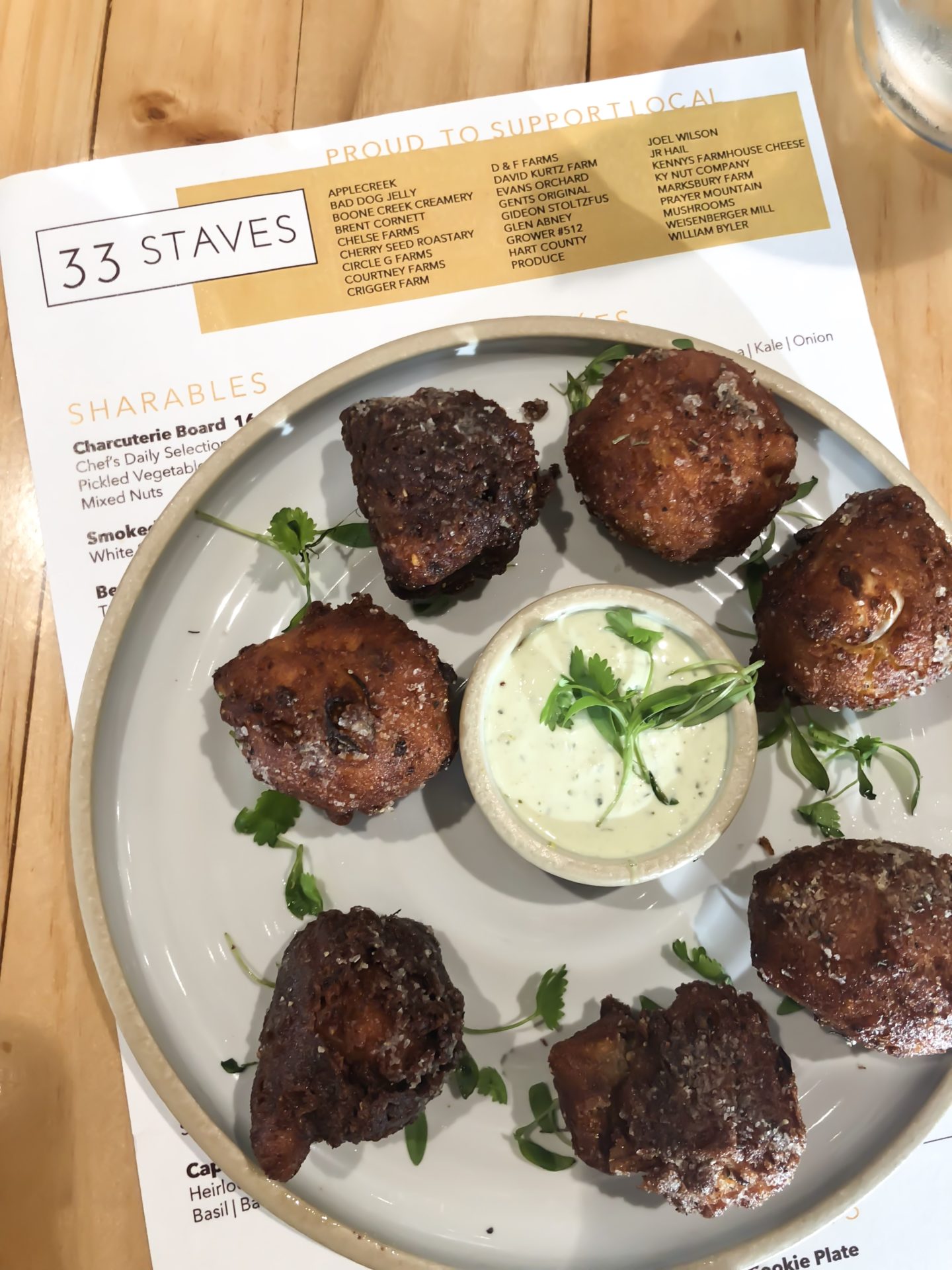 Last week, my friend Miranda from Sass in the Bluegrass and I made reservations for Thursday night and had a relaxing dinner with some girl time. I knew going into it that the Chorizo Fritters were super delicious, so I knew we had to get them for our appetizer. If you have them, then you'll see why! They are perfect fried balls of goodness! The Chorizo Fritters come with Cilantro Lime Aioli, and there's enough for two people to share, maybe three (depending on how hungry you are haha!).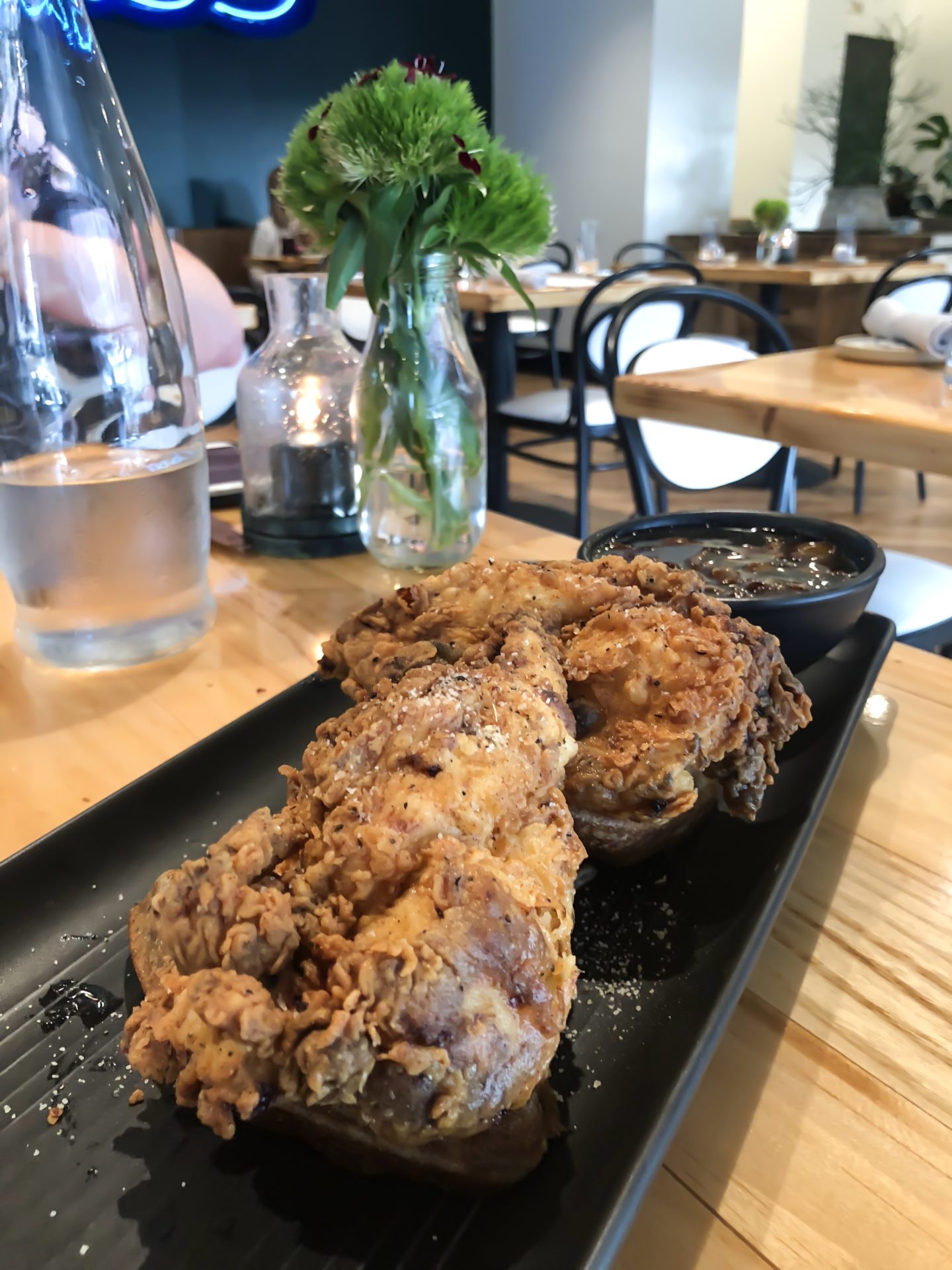 Any time I see Chicken and Waffles on the menu at any restaurant, I have to order it, because there are so many takes and versions of it. No one chef does it the same, so it was nice to try their variation of it. 33 Staves's Chicken and Waffles comes with bacon maple sorghum. Something interesting that you might notice if you order this dish, is that the waffles have a blue tint. Don't be alarmed though! The waffles are made with blue corn!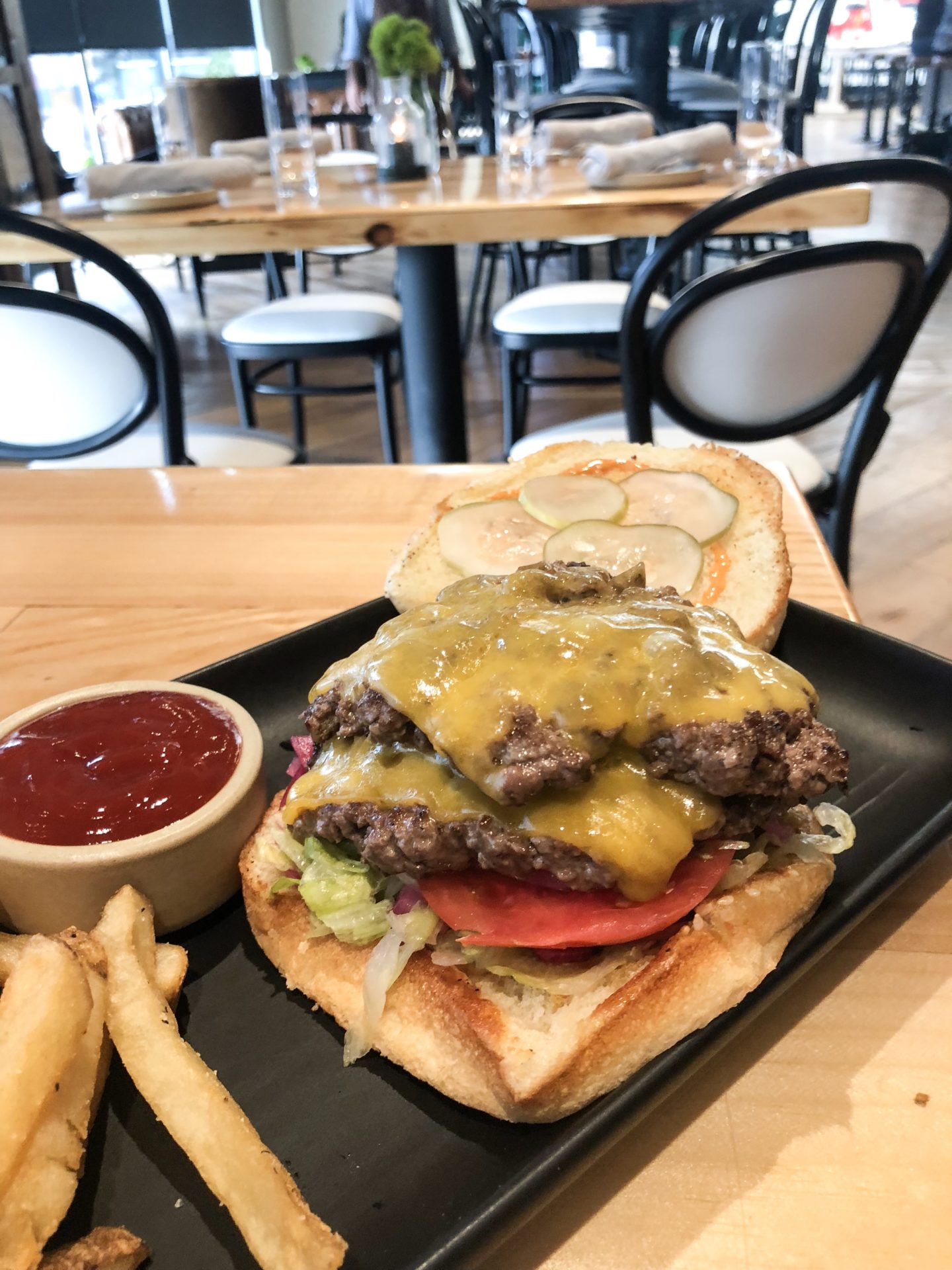 Miranda got the Marksbury Farms Burger. This burger comes with shredded lettuce, aged cheddar, pickles, pickled red onion, and house sauce on a sesame bun. You are able to add bacon or a fried egg if you would like to!
Interested in seeing their various menus? Click HERE.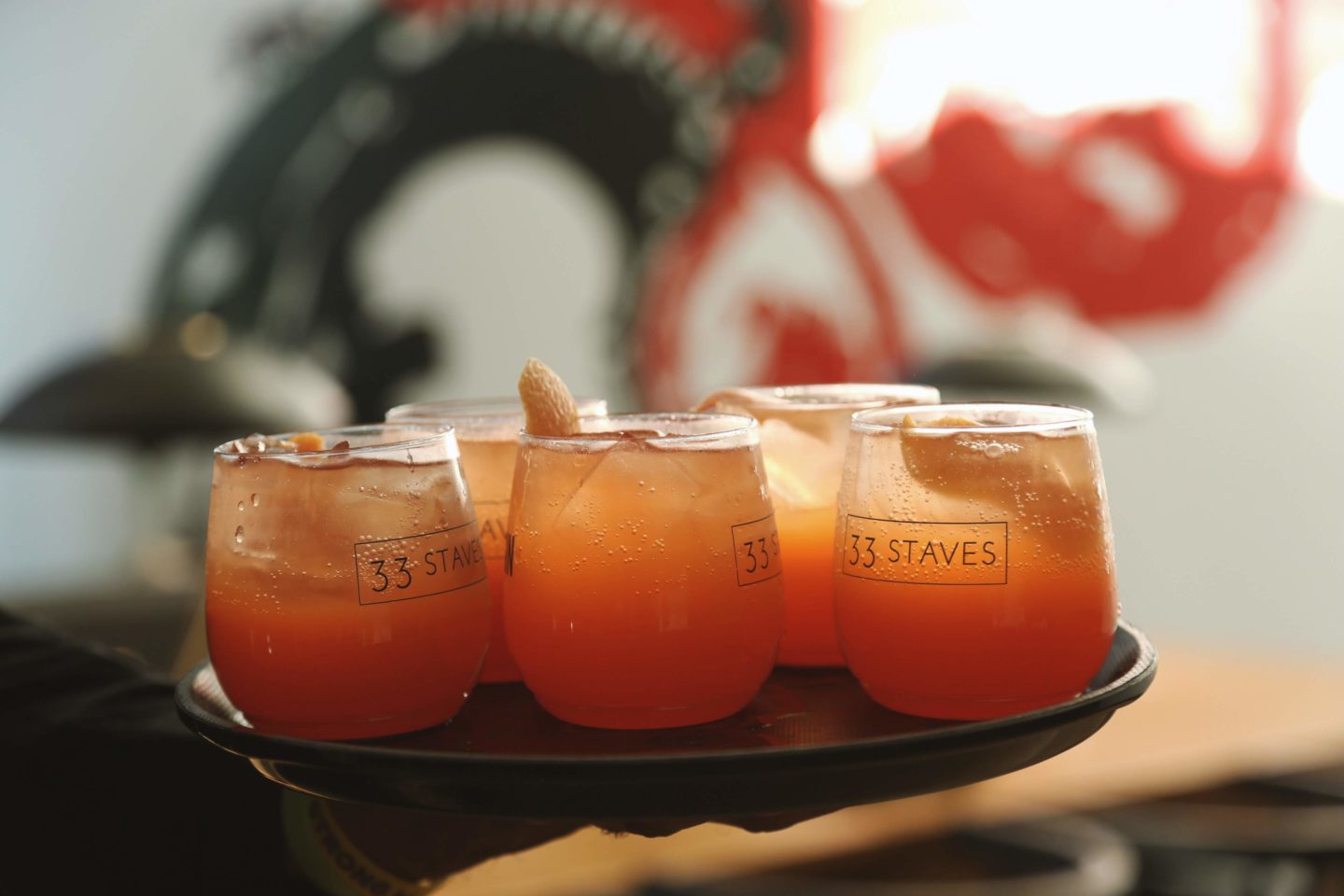 33 Staves is also a participant in The Summit at Fritz Farm's Sip & Shop program. For those that don't know, it's an open-container policy that allows guests to purchase alcoholic beverages from select restaurants and bars to enjoy in branded to-go cups while shopping around The Summit.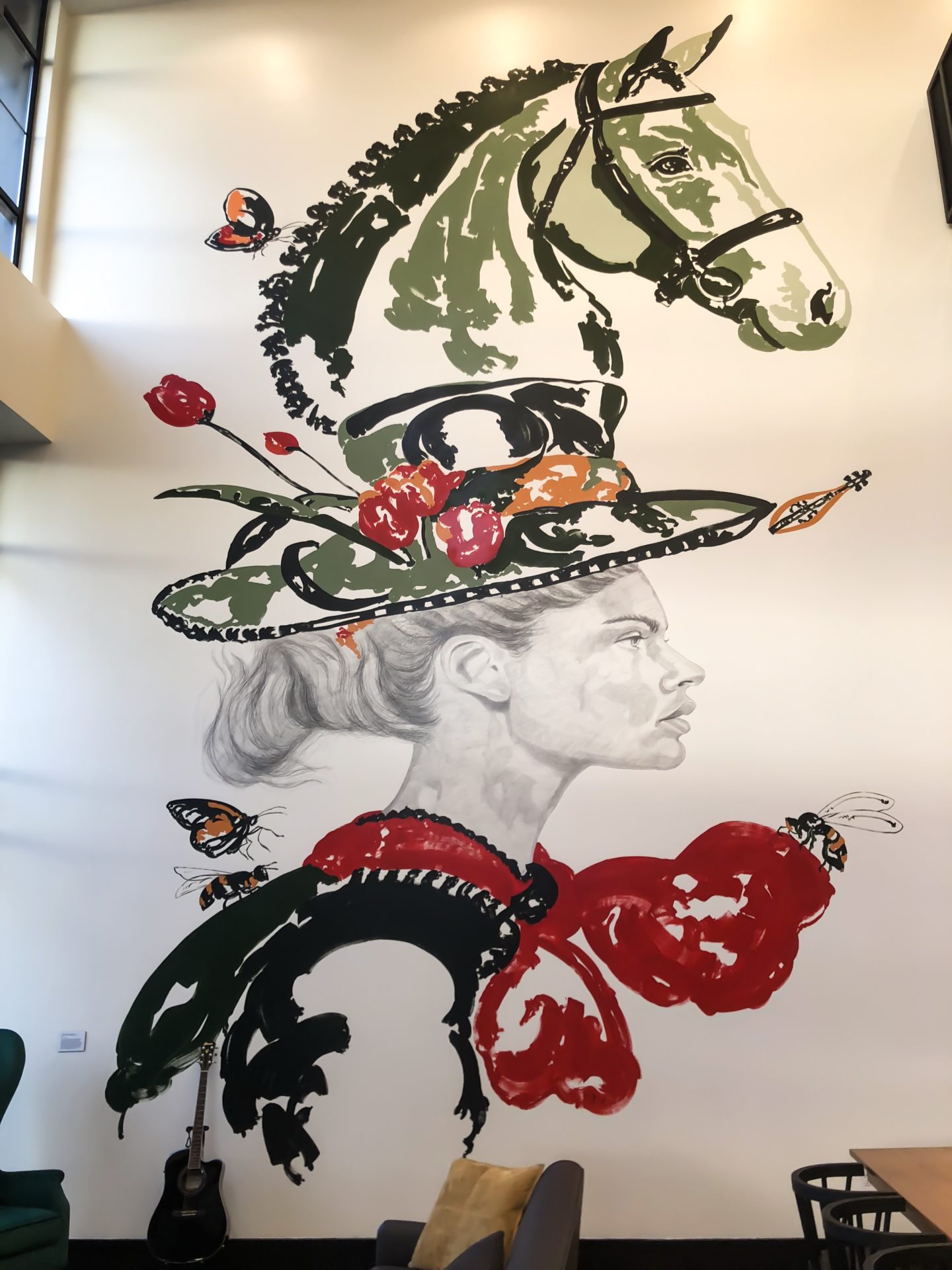 If you enter through the hotel's doors, you can see a cool two-story mural! The large scale mural is of a young woman wearing a Derby hat. This pays tribute to Lexington being the thoroughbred capital of the world. This wonderful mural was designed by award-winning artist Carlos Gamez de Francisco.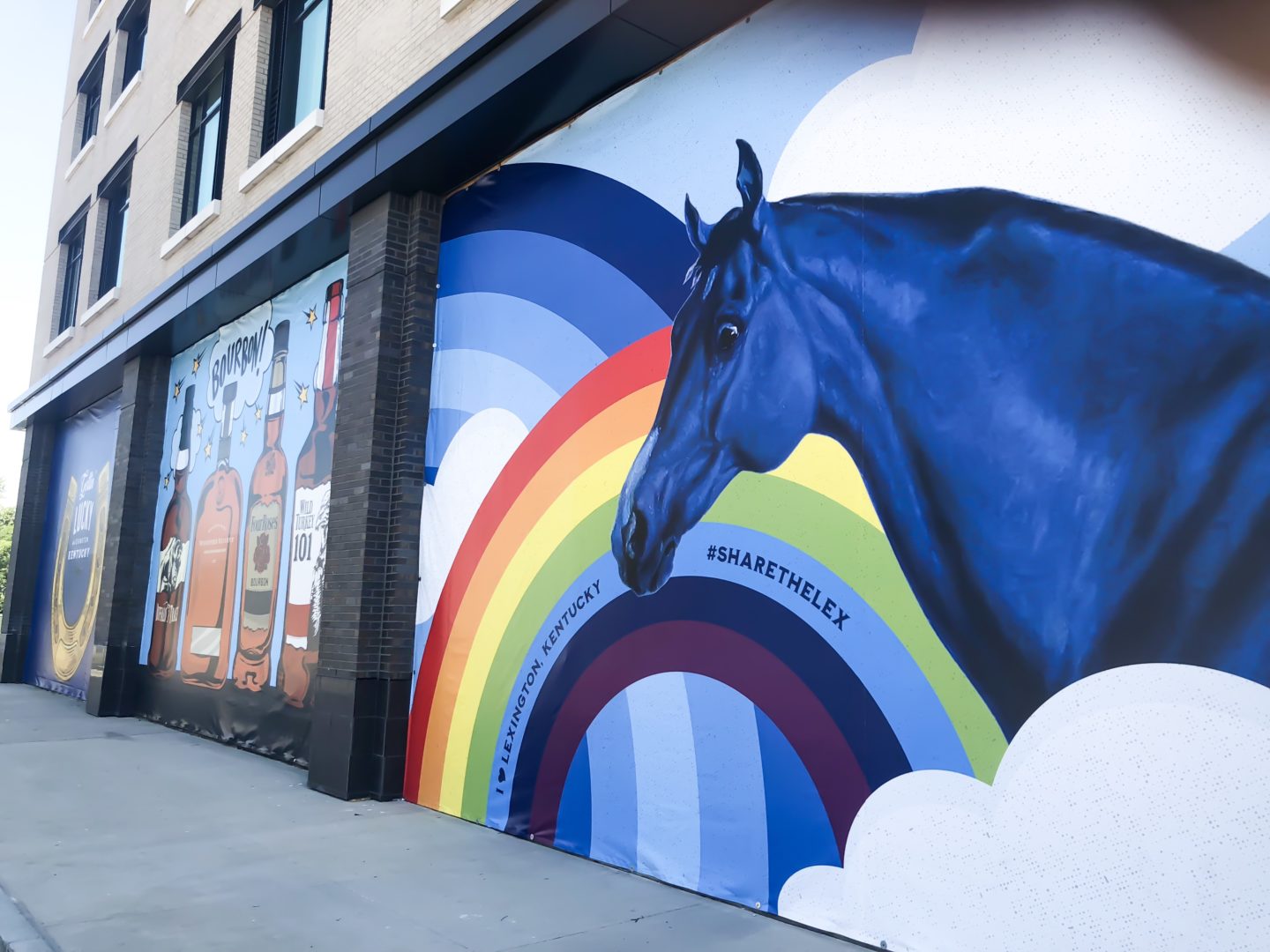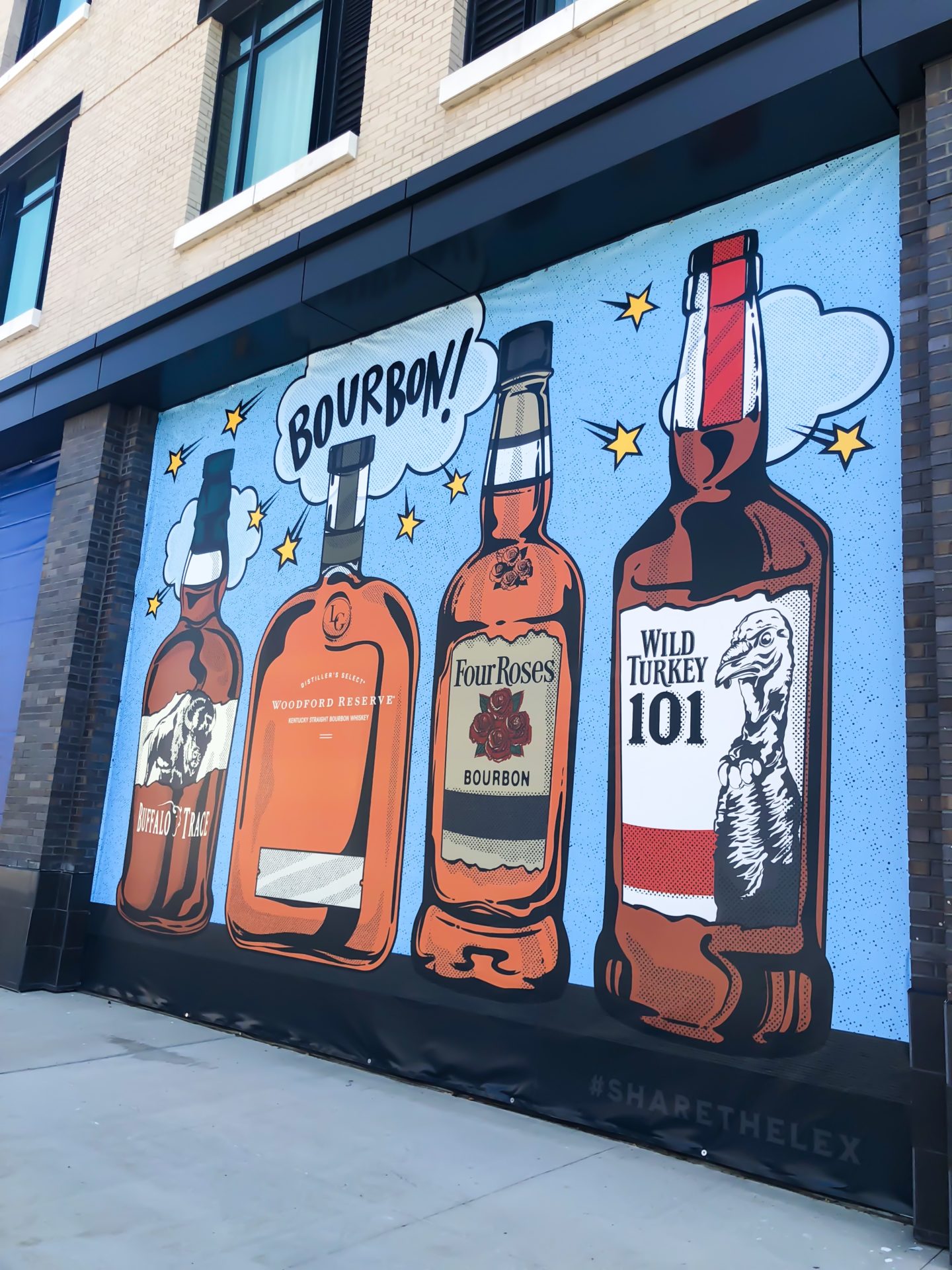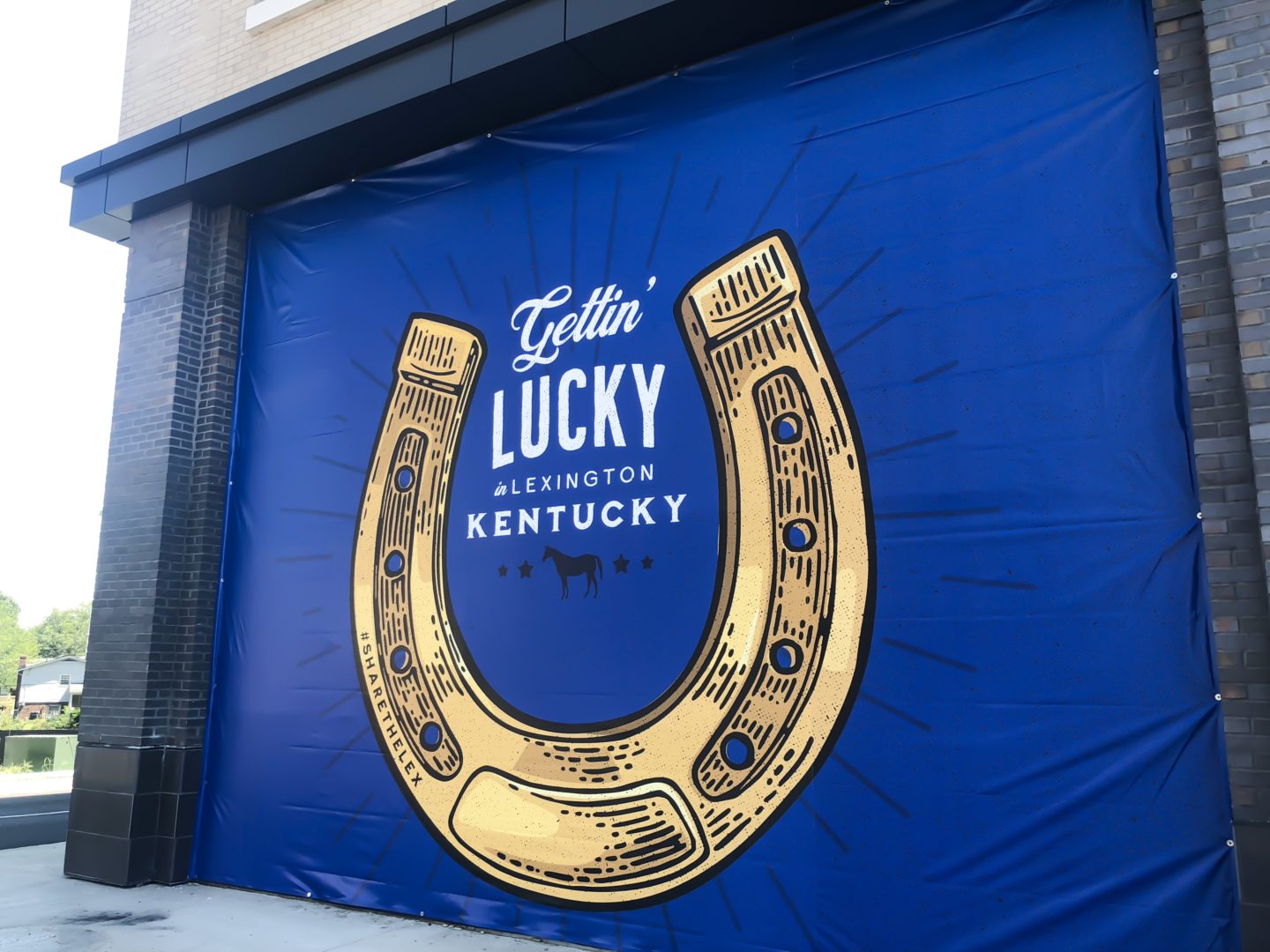 Outside of the Origin Hotel Lexington are three new murals. Street art and murals are one of the many things that makes our city great! If you are looking for more street art, be sure to check out my Street Art and Murals Guide to Lexington, Kentucky!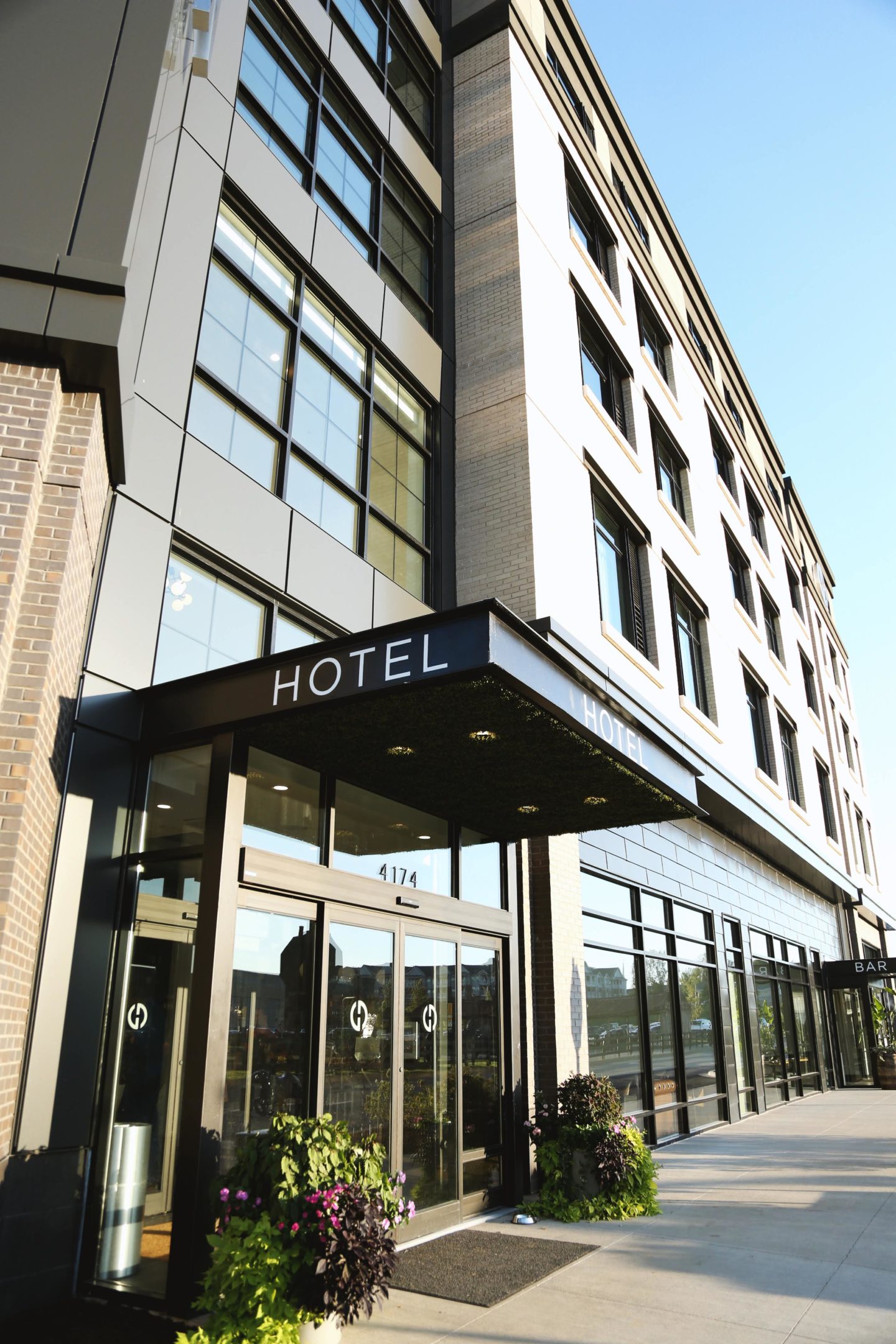 picture taken by: Visit Lex
Address:
4174 Rowan Lexington, Kentucky 40517 (Located inside of the Origin Hotel Lexington at The Summit at Fritz Farm)
Hours of Operation:
Monday through Friday: 3pm to 10pm
Saturday and Sunday: 10am to 10pm
*pictures taken by Visit Lex where noted
Be sure to check them out and support a local business!