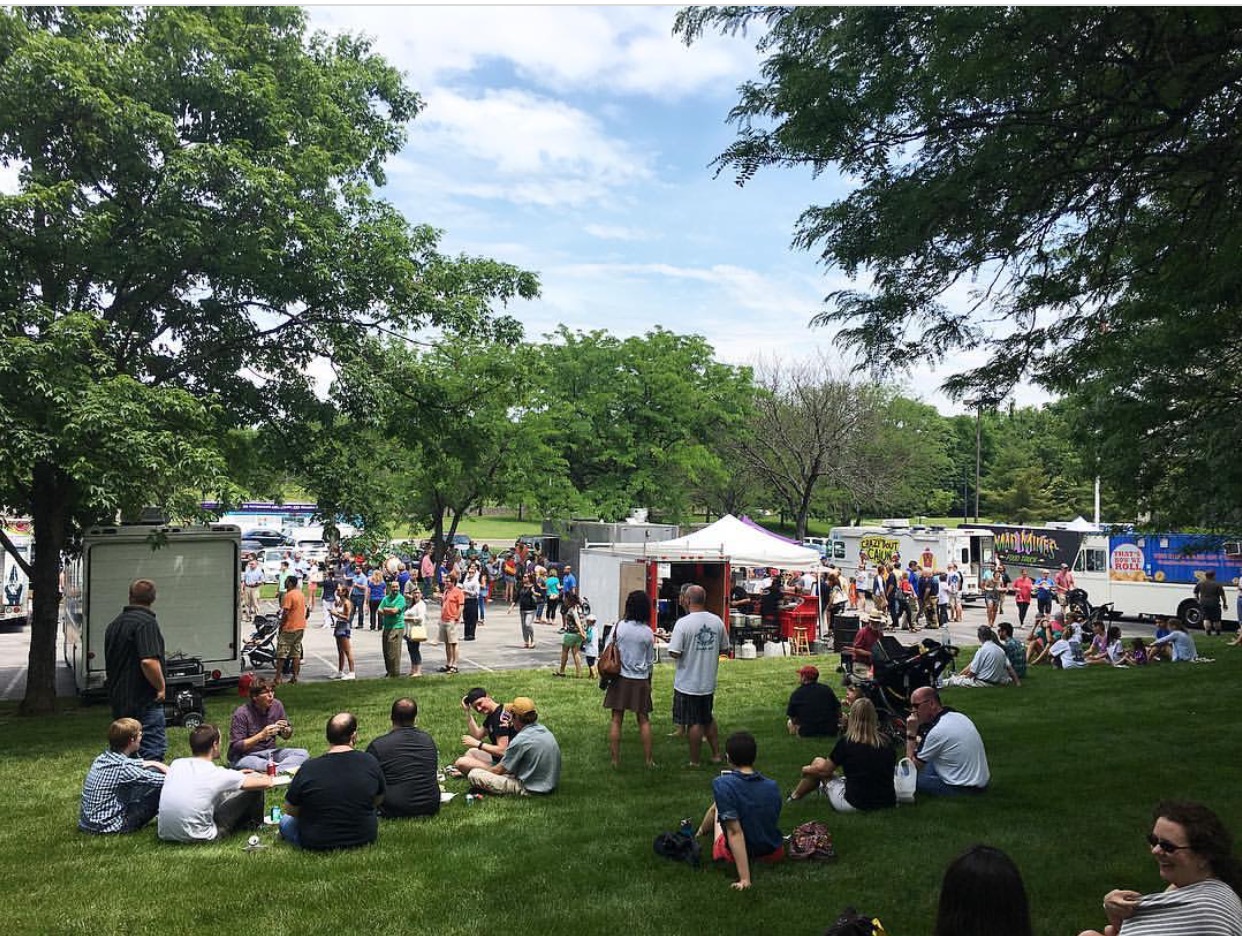 It seems like over the past few years, Lexington's food scene has been growing exponentially. With all the countless local restaurants, the food trucks, the food festivals and events, it would be hard to disagree. There are so many hidden treasures that I think most people aren't aware of. I mean just in July, there is Lexington Burger Week and Lexington Restaurant Week and in August, there is Crave. That's not even considering all the other events that are taking place around the city and region.
I do my best to stay in the know about all the events taking place. At least, a lot of people tell me, I always know what is going on and/or asking for my suggestions on things to do or places to eat. There are dozens and dozens and dozens of events going on each week, but you just have to know about them.
This past week, I went to Food Truck Friday, which was on 100 Midland Avenue from 11am to 2pm in the parking lot of the Lexington Herald-Leader. The past dates were April 8 and June 10, but the upcoming dates are August 12 and October 14. Also, a portion of the proceeds from June 10 benefited the Humane Society . I am a huge animal lover and super passionate about animals, so this was a huge plus for me. This is also where I adopted both of my dogs from.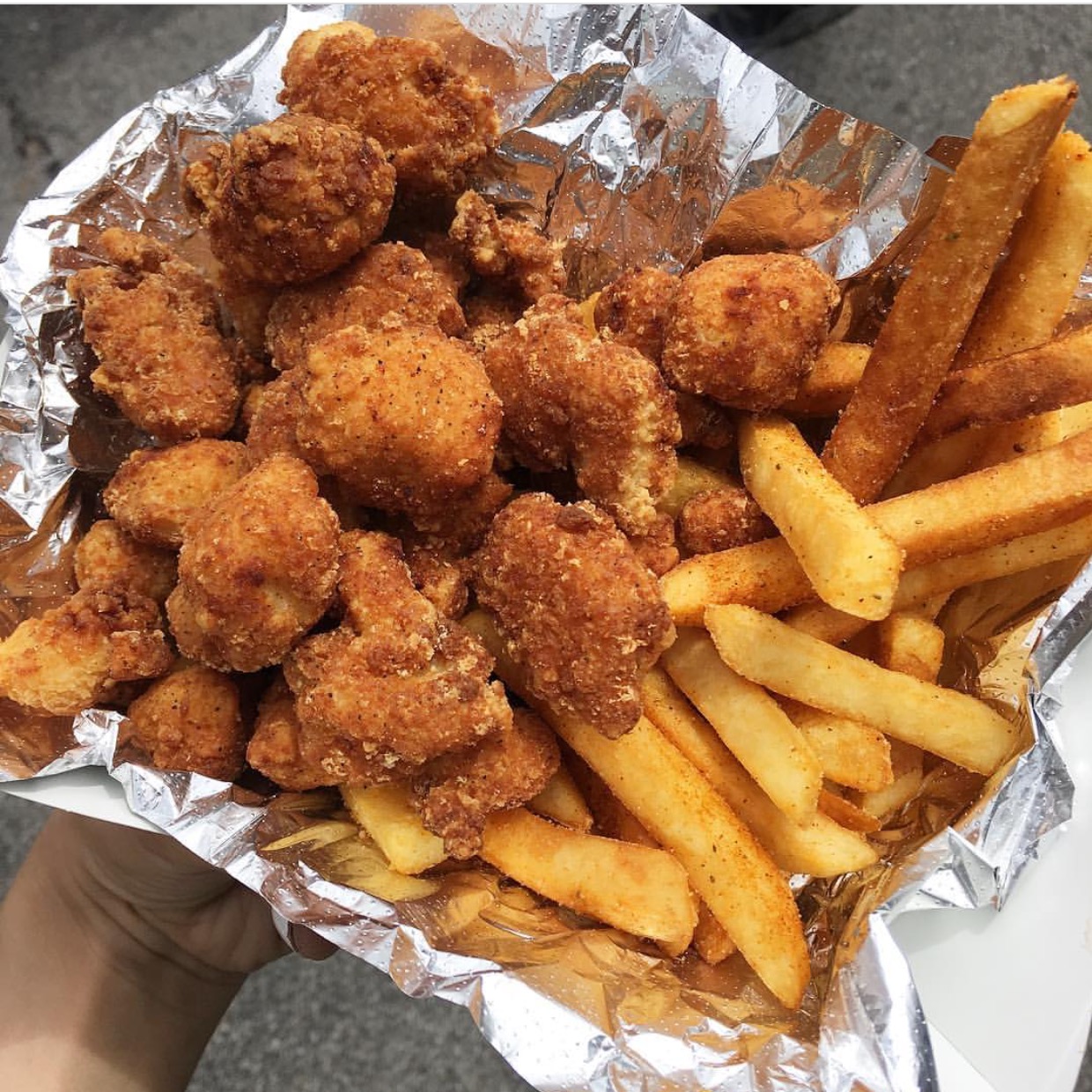 There was twelve food trucks in attendance (Bradford BBQ, Crank & Boom, Crazy About Cajun, Gastro Gnomes, HogFathers BBQ, JHS Catering, Jasmine Rice, Kentucky Strong BBQ, Mad Mike's, Rick & Sons Hot Dogs, That's How We Roll, and Whooo Wants Waffles).
It was so hard to pick which food truck to eat from, since all of them sounded delicious. I decided to go with comfort food. I decided to get popcorn chicken and fries, because I was craving french fries. Let's be honest, I've never met a potato that I didn't like (well except sweet potatoes, because just no hahah).
This came from Mad's Mike food truck. I love food, trying new places, food trucks, and supporting local businesses. On the truck, it says it is a Veteran owned business, which is a plus in my book, especially since my husband is a Vet.
So about the food? It was A-M-A-Z-I-N-G!! It was so tasty and yummy and a large portion (but hey, I'm not complaining!) I ate all of that up!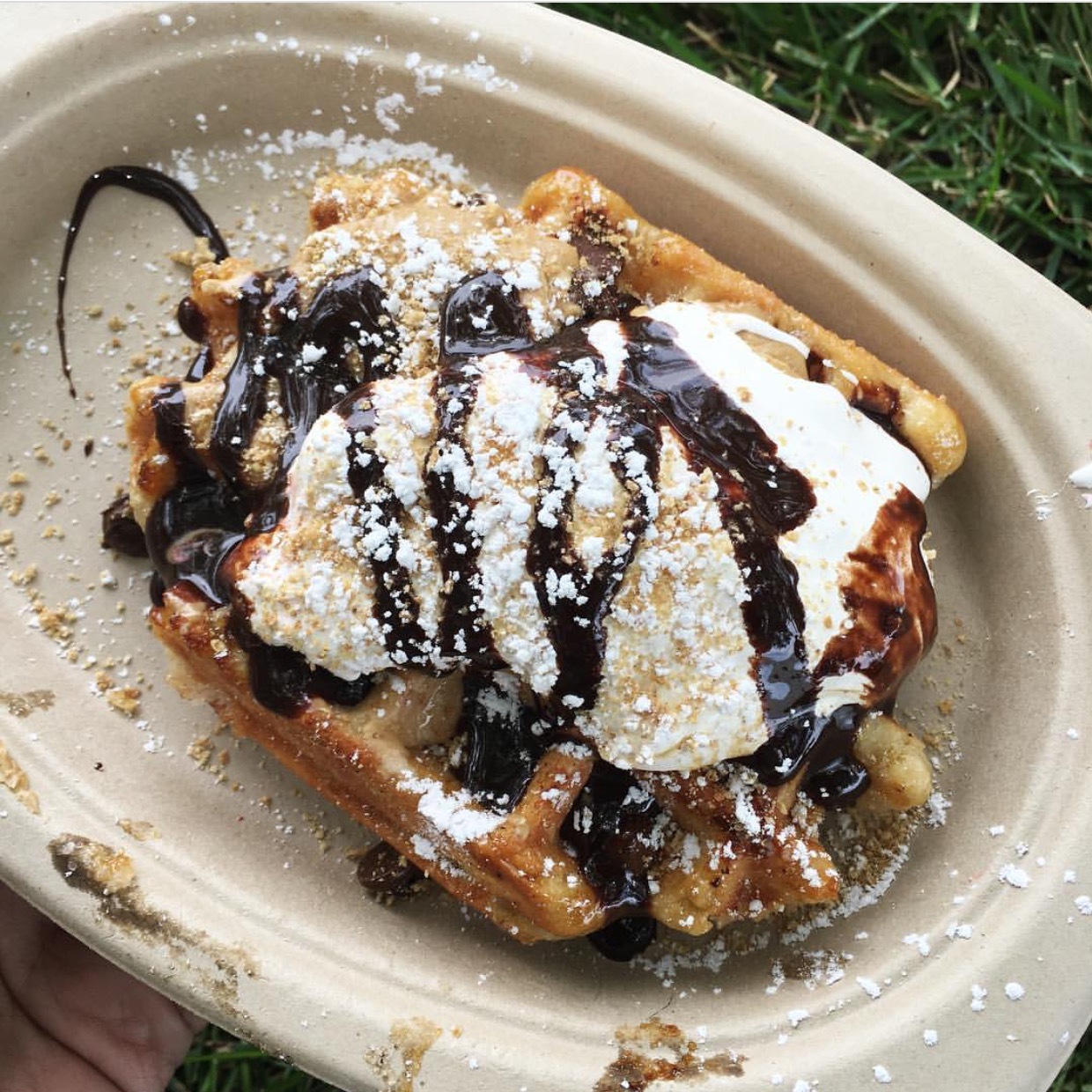 So, do you honestly think that on Food Truck Friday, I could just eat something savory? Psshh. I have to have some sweets too.
I always hate the question, "Savory or Sweet?" when people play "Would You Rather?" I'm like, why choose? Life is too short. Have both.
So, I present to you… The Smores waffle from Whooo Wants Waffles. It has chocolate, peanut butter, fluff, and a graham topping. It's sticky. It's gooey, and oh so tasty. I mean, just look at it! It tastes just like a smores! Since my friend and I had a big lunch from our food truck, we decided to share. Definitely enough for two!

Here I am rocking June's My Kentucky Tee. For those that don't know, it's a t-shirt subscription box (only $15 a month) for those of living in the Commonwealth. Each month is related to Kentucky and Kentucky pride. They are also the softest shirts ever. You can check out their past shirts: here. I have every shirt that they have came out with ever since March 2015. I always love seeing which shirt will next month's "tee of the month." This is a company that I absolutely adore and love supporting! If you want to become a subscriber: email them at 1792@mykentuckytee.com and tell them I (Whitney Scheibel) sent you!
Hope to see you in August!