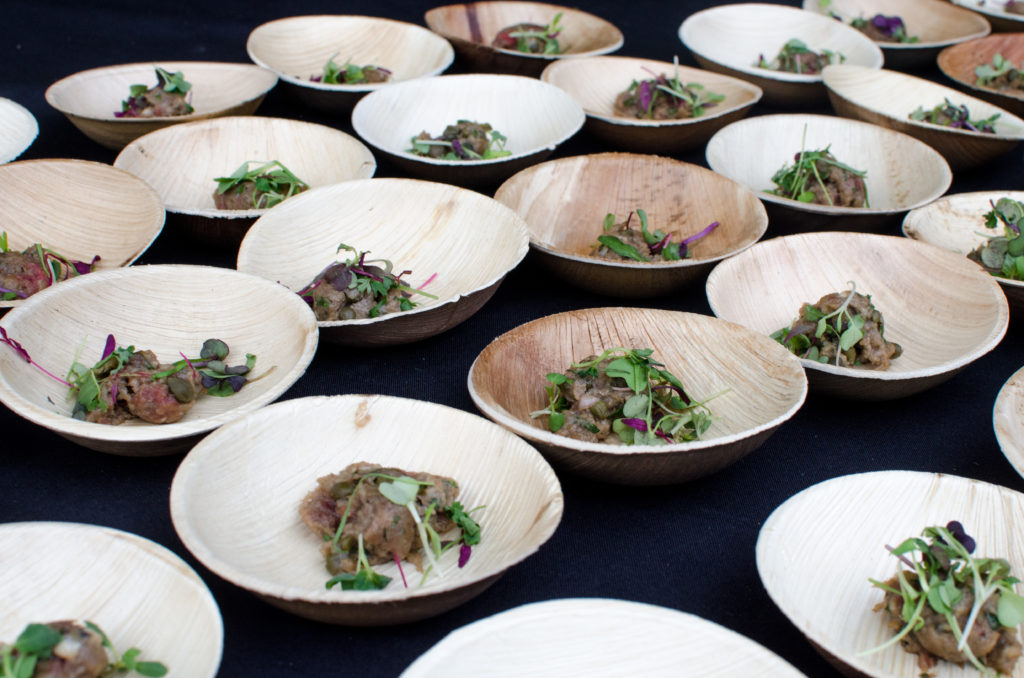 This post is in collaboration with the USA TODAY NETWORK Wine & Food Experience. All of these opinions are entirely my own. Thank you for supporting brands and businesses that support Fabulous in Fayette!
Everyone who knows me, knows that I am a huge foodie, and that I love trying out new restaurants and supporting local restaurants. I was super excited that I was invited to the 2017 Courier-Journal Food & Wine Experience in Louisville! I'm always down for attending a food festival! This has been something that I've been looking forward to for months, and the time was finally here! It was held on Saturday, October 21 from 1pm to 4pm in the beautiful Norton Commons in Prospect, Kentucky, which is actually about 20-30 minutes from downtown Louisville. The day could have not been more perfect.
The Louisville Courier-Journal Food & Wine Experience is part of this year's 10-city USA TODAY Network food and wine event series and is presented by Kroger. This particular series is modeled after the azcentral Food & Wine Experience, which is based in Scottsdale, Arizona. On Saturday, hundreds and hundreds of people showed up for the inaugural event to sample food from more than two dozen local restaurants.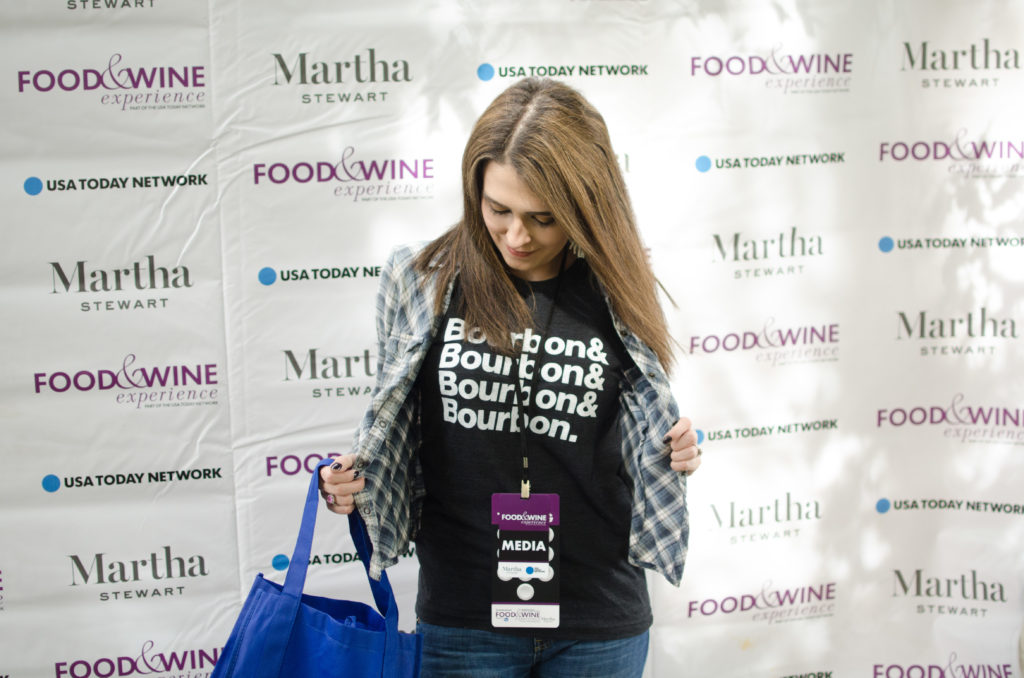 The Food and Wine Experience was a laid-back food festival and you were easily able to walk from tent to tent. It wasn't crowded and there weren't any long lines, which was perfect, since you were able to chat with the people and chefs involved in making the dishes and representing the brands. I've been to several food festivals, in numerous cities, and I really enjoyed how the amount of people was so manageable in comparison to others that I've been to.
It only lasted three hours (four hours if you were VIP), so it is pertinent to get there before it starts. This is something I always recommend doing for ANY food festival, because of the risk of some vendors running out of food.
The food was delicious and there was everything from appetizers to entrees to desserts, and not to mention dozens and dozens of wines and spirits to try. It's a Food AND Wine festival after all!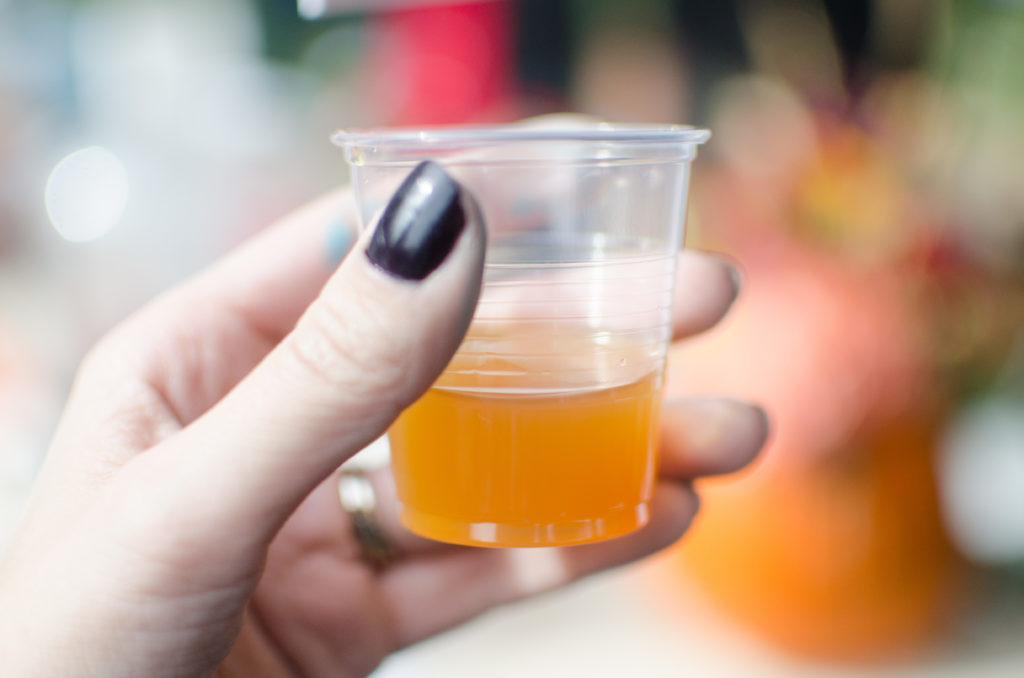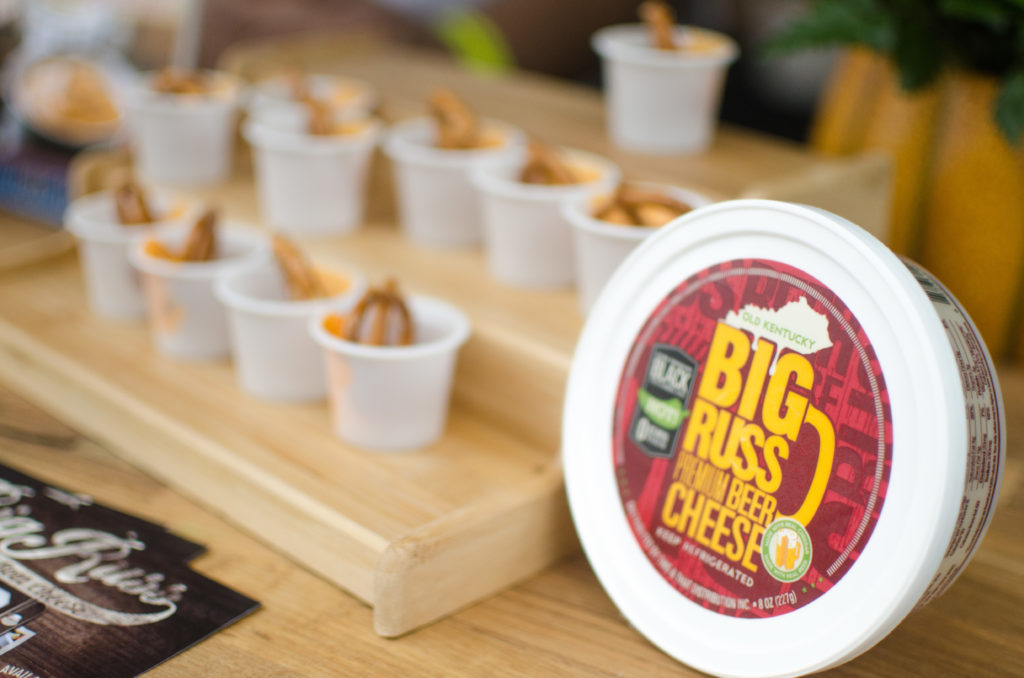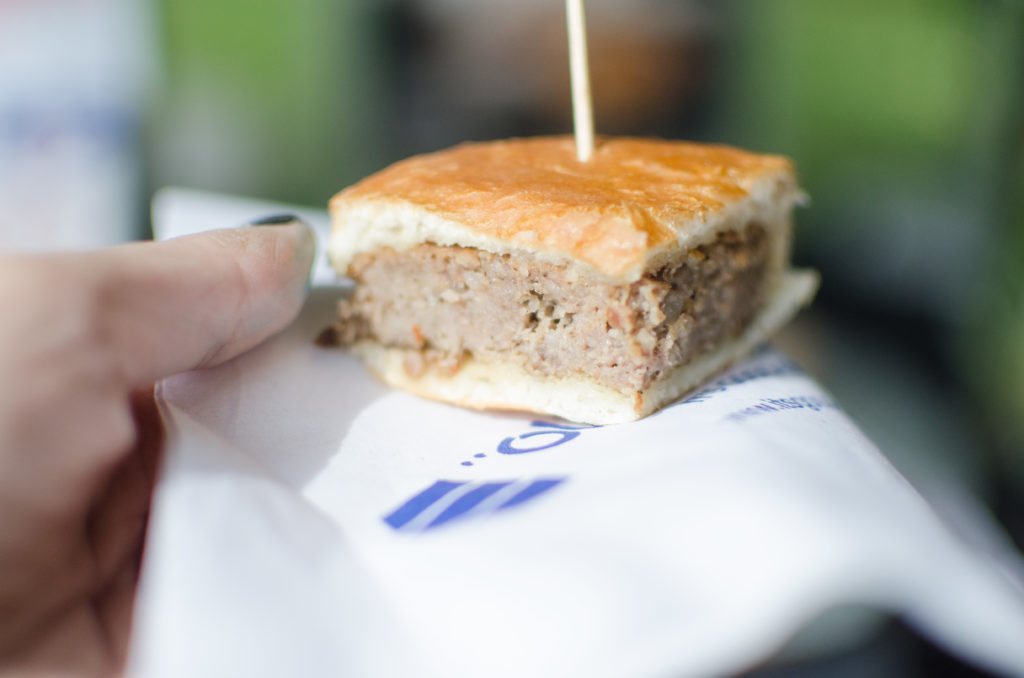 I discovered some products that I never knew existed at Kroger (I'm not sure if Ralphs carries them or not, but Ralphs is a subsidiary of Kroger, which is based in Cincinnati). If you are reading this and live near a Kroger, you need to run, not walk and grab these products:
Mayer Brothers Apple Cider in Apple Blueberry Lemon
Mayer Brothers Apple Cider in Apple Caramel
Big Russ Beer Cheese Original
Big Russ Beer Cheese Hot
Purnell's "Old Folks" sausage
Mayer Brothers is one of the oldest family-owned businesses in New York State. They were founded in 1852 in West Seneca, New York and is the largest processor of apple cider in North America.
This & That Distribution Inc. was started in December, 2009 by two sisters in a small town in Western Kentucky. Their beer cheese recipe has been a family held secret and tradition for over 30 years. Big Russ Beer Cheese was created in memory of their larger than life father, Thomas Russell Snodgrass who lost his life to cancer in 2008. Ever since the Food and Wine Experience, I bought two tubs every weekend of their beer cheese; in the original and the hot. Let me just say… both tubs don't last long!
All of these products were A-M-A-Z-I-N-G!! I had so many samples, because they were all THAT good. It was so good, that when I went to Kroger the following day, I bought each one of these products, so I could have them in my home.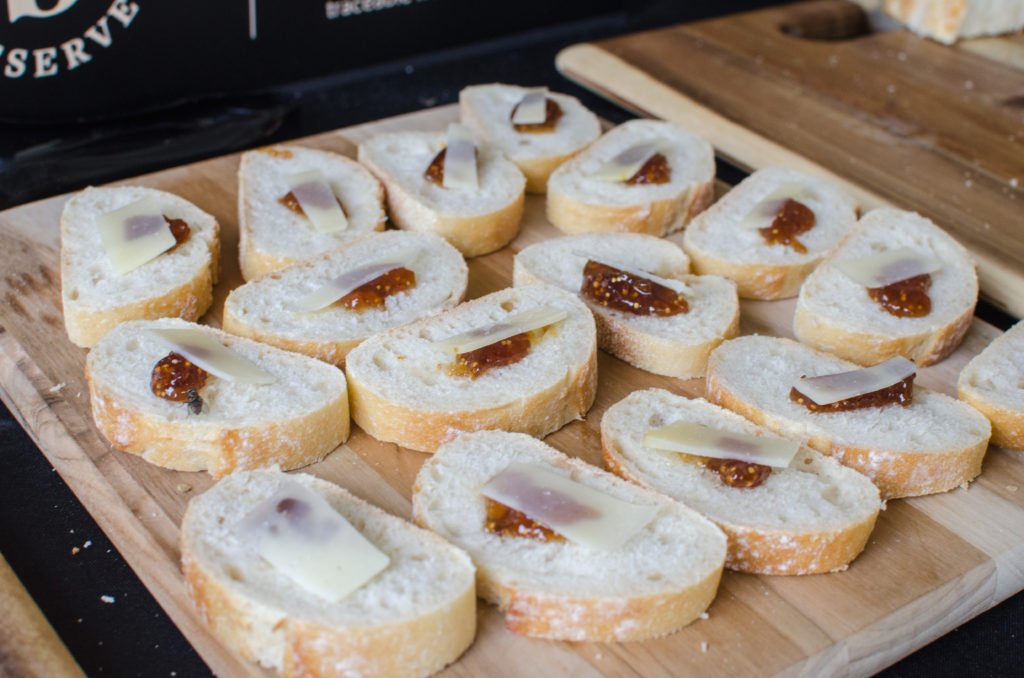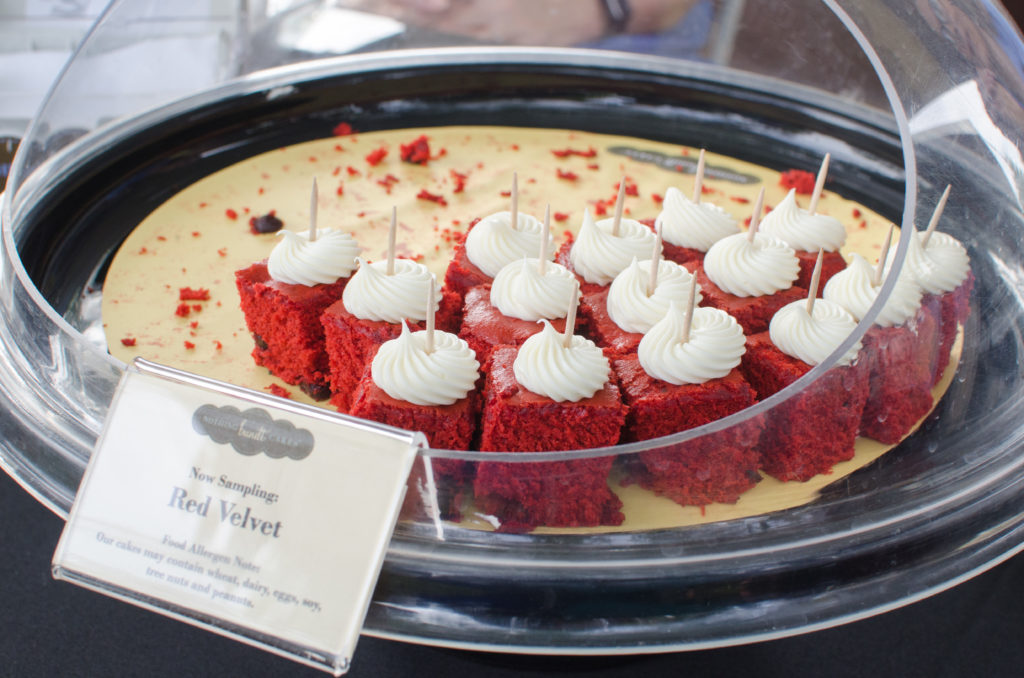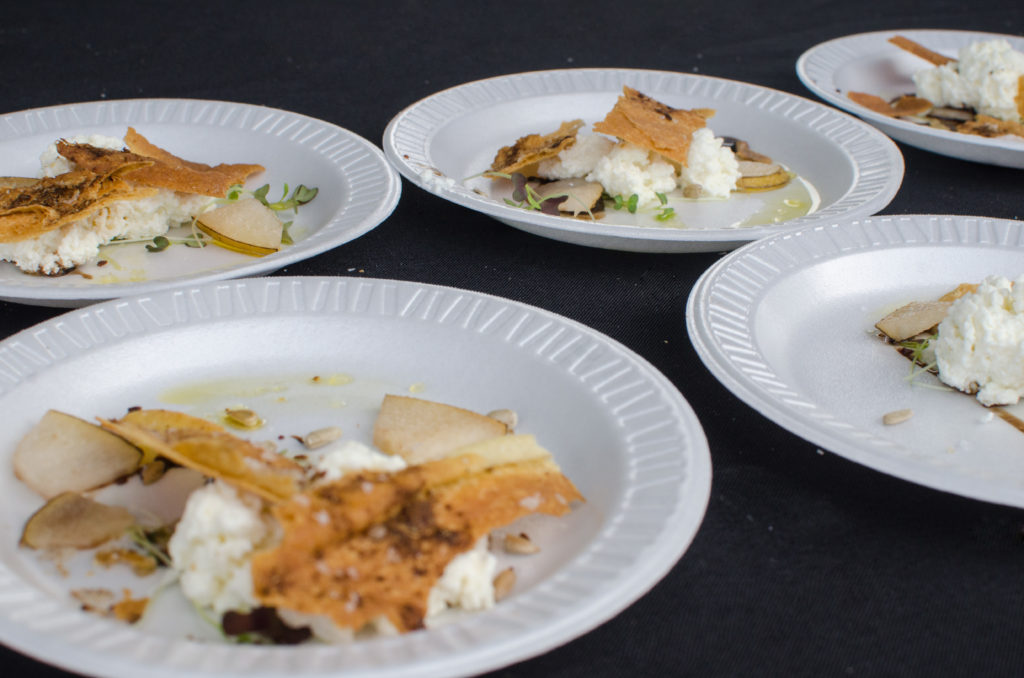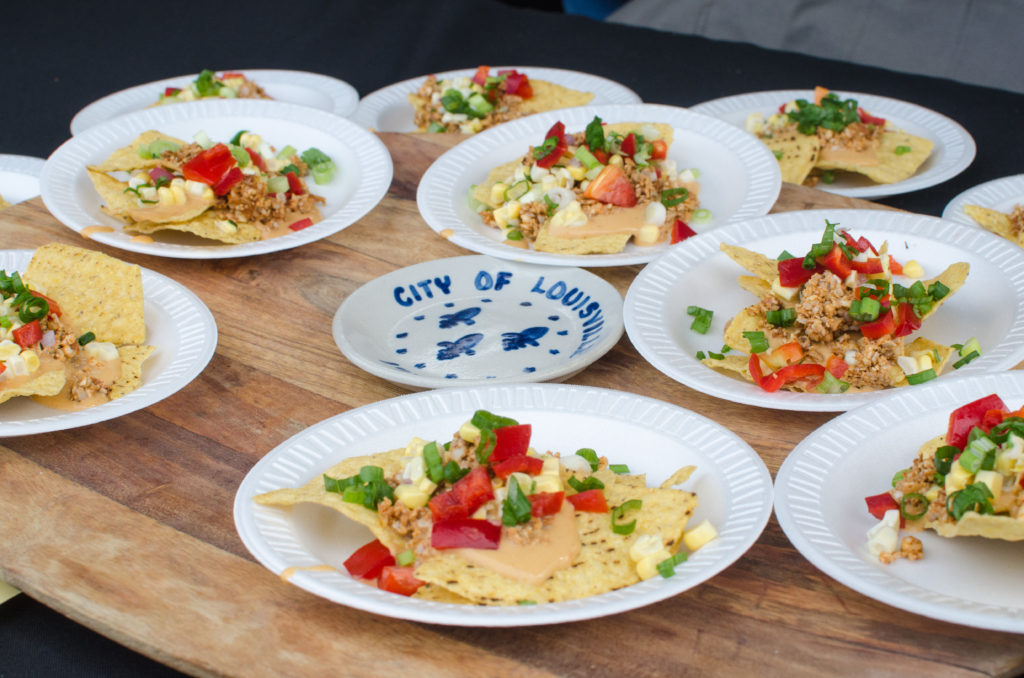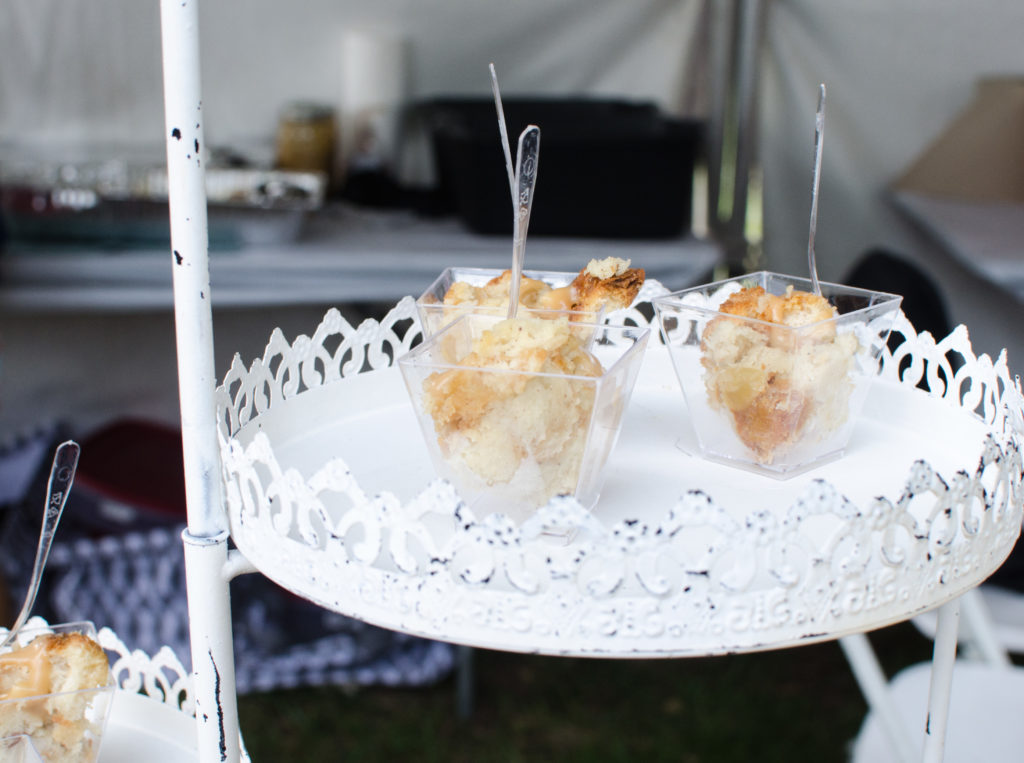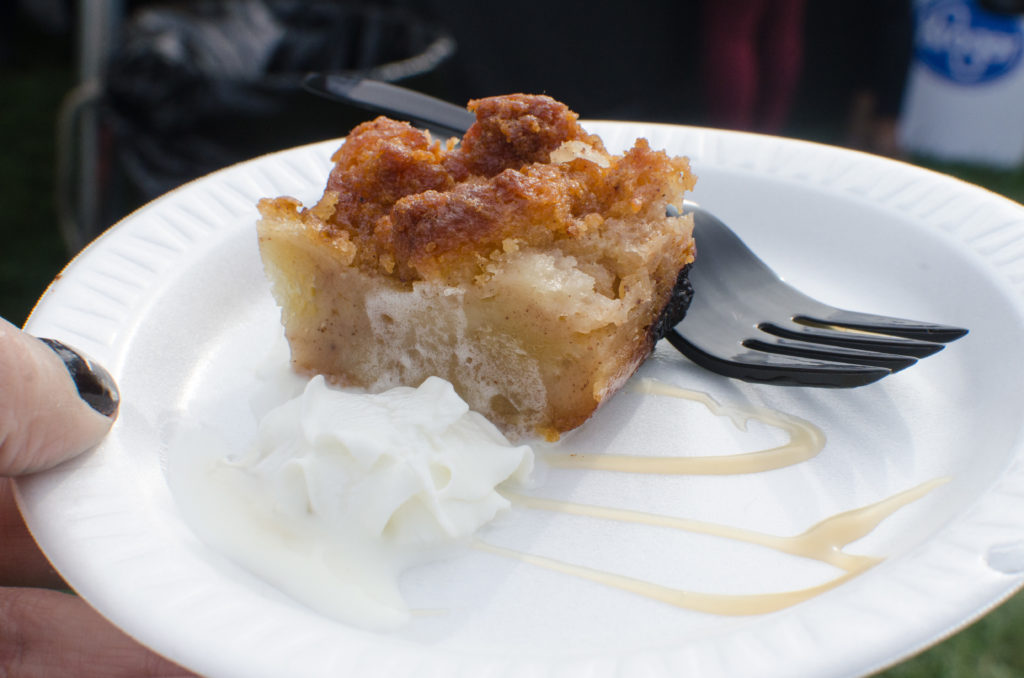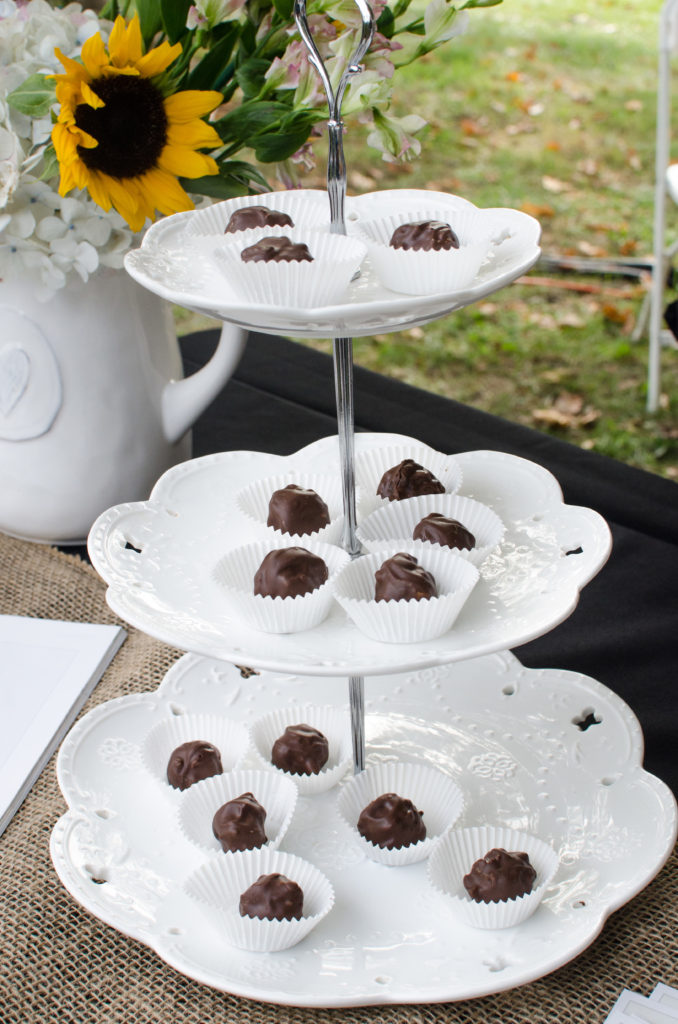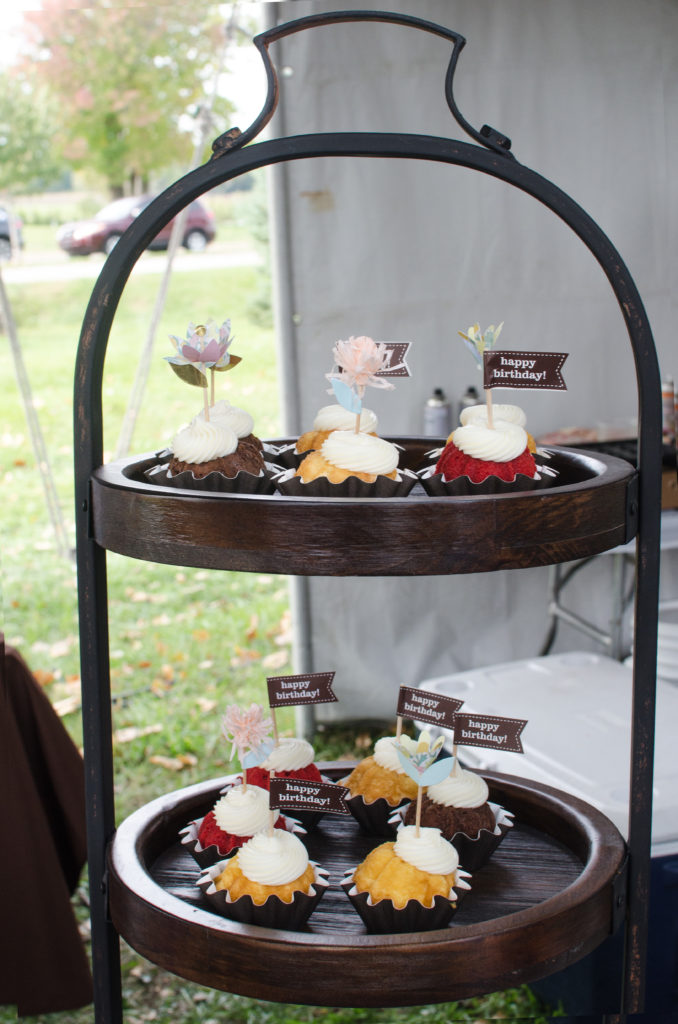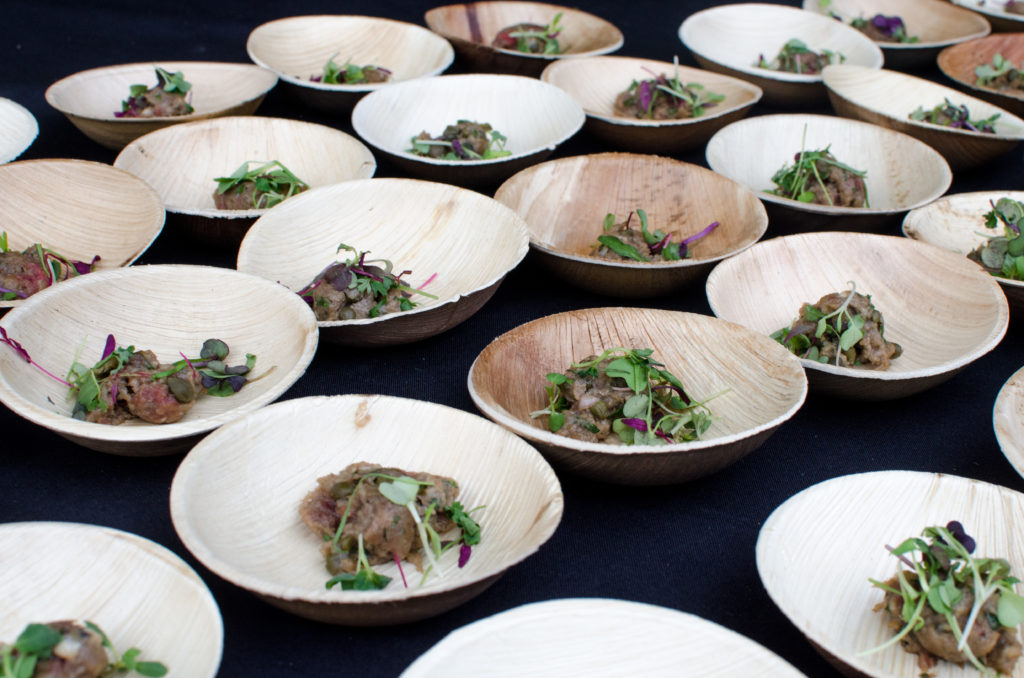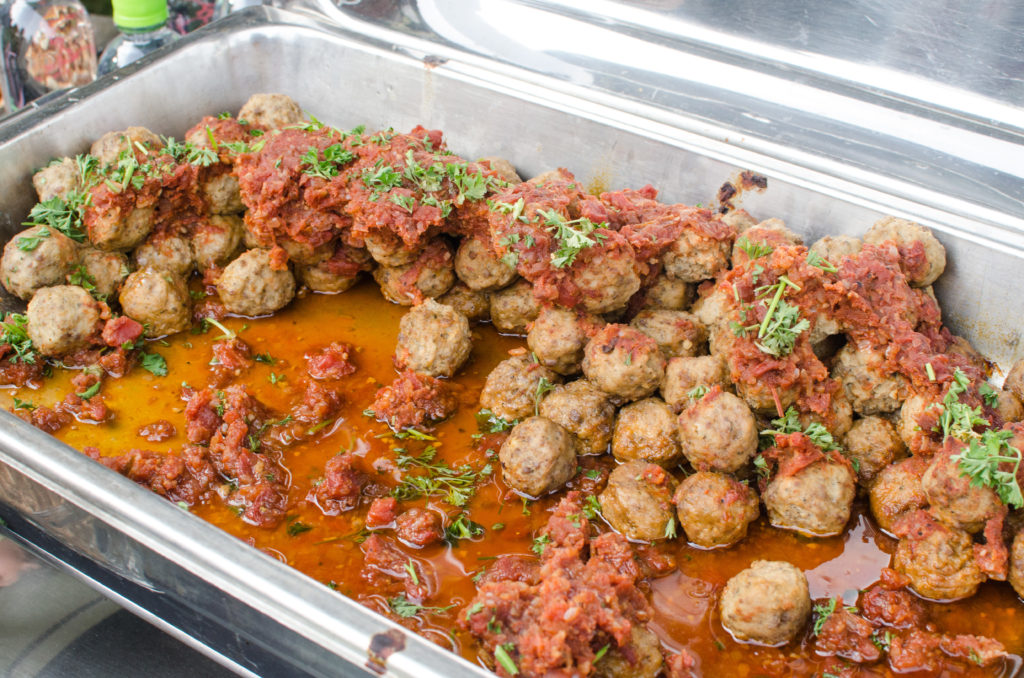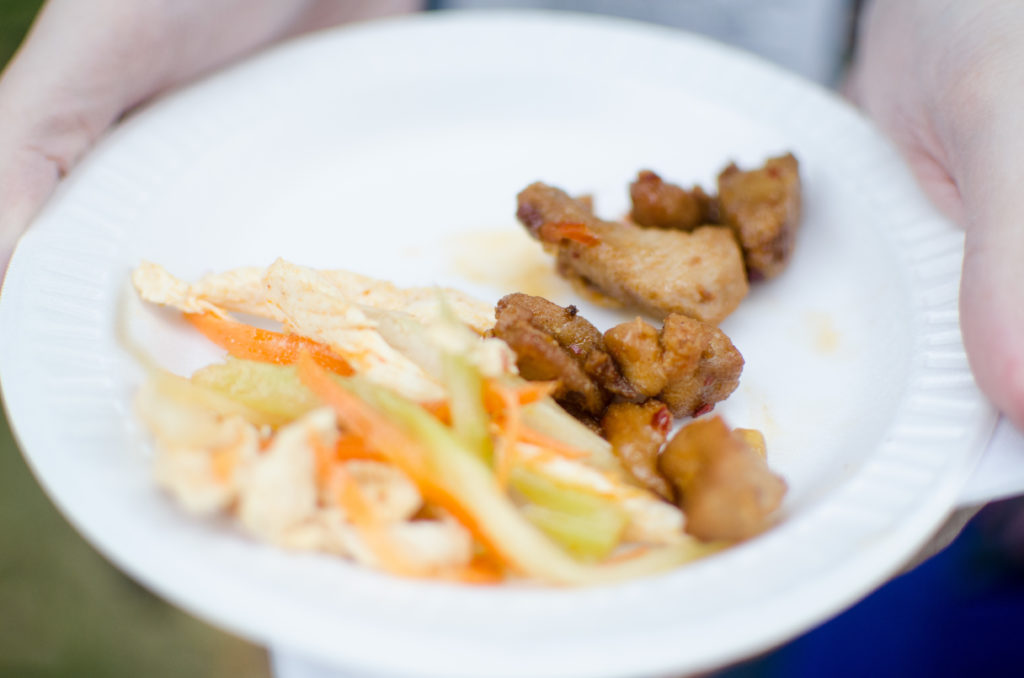 "The Food & Wine Experience will be a blast for anyone who appreciates good food and good drinks and wants to learn from the best of the best how to put together your own perfect experiences," said Joel Christopher, Courier-Journal executive editor.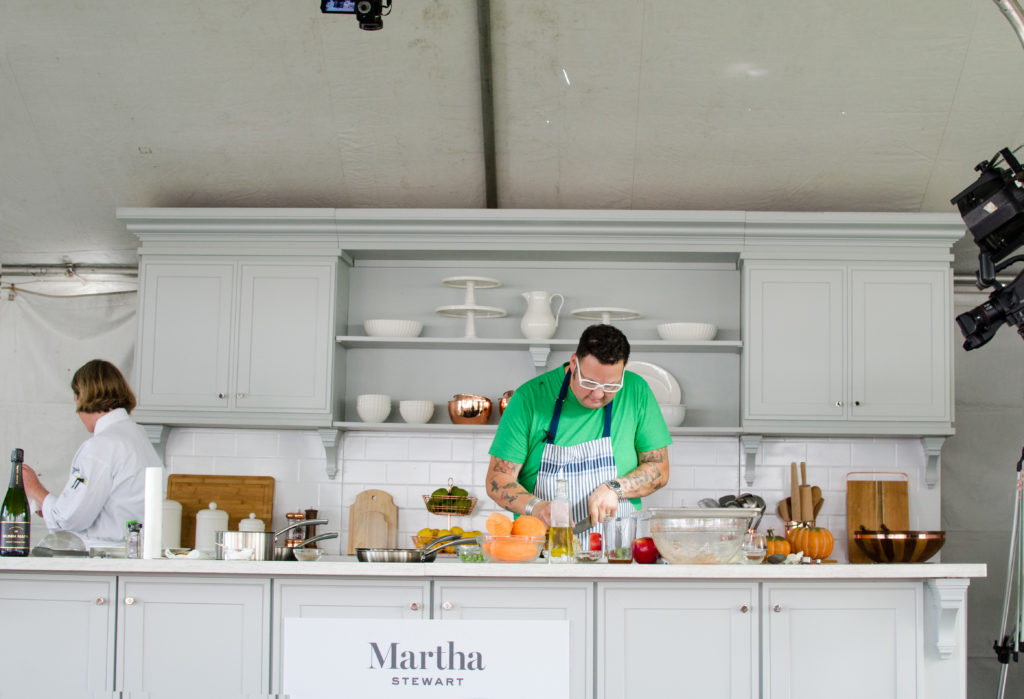 Throughout the day, there were several seminars and demonstrations that you could attend. Graham Elliot, best known for being on FOXTV's Masterchef for 10 years and Martha Stewart Living editorial director Sarah Carey both did cooking demonstrations and answered questions from guests.
While at one of the booths, I saw Graham Elliot pass by and even got to meet him, chat, and take a picture briefly!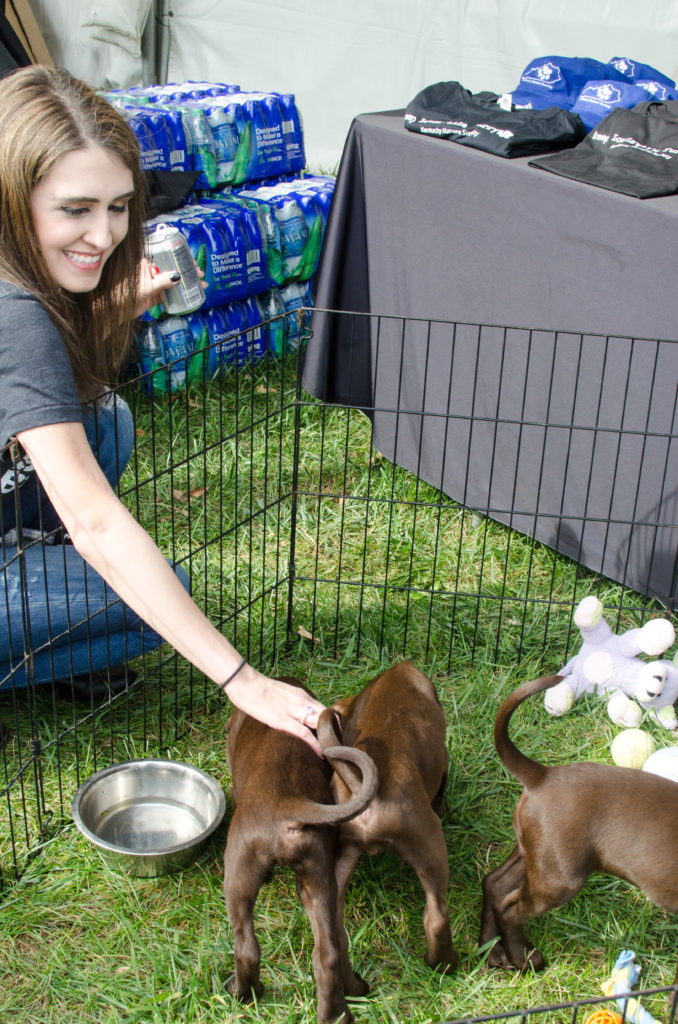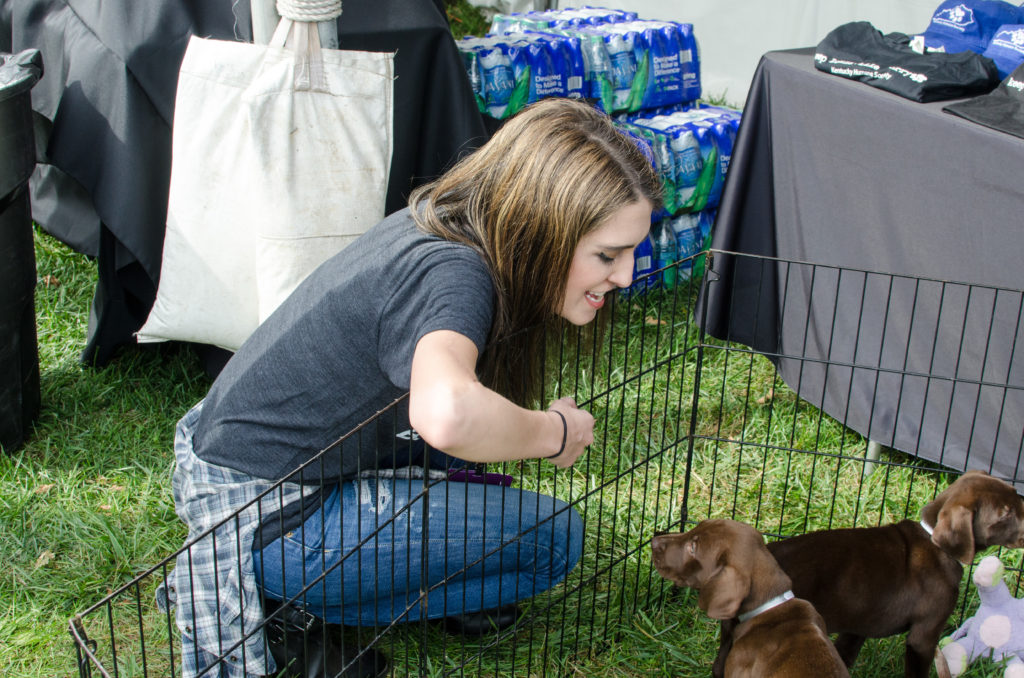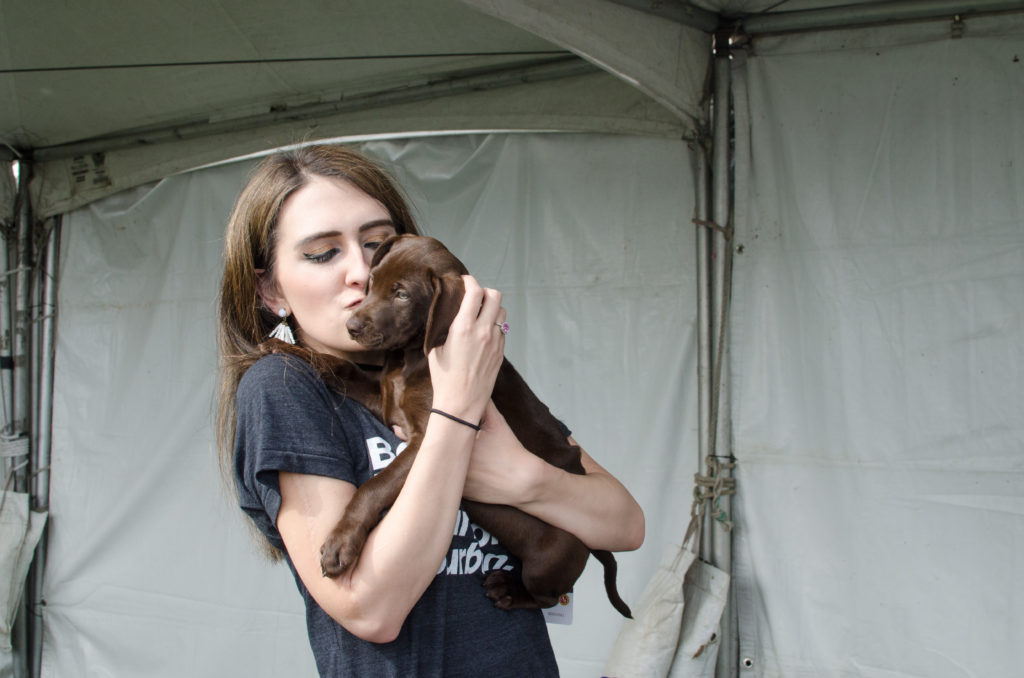 I went with my best friend, and we both are crazy about dogs! We were looking around and deciding what food we wanted to try next, when we both saw a sign that said, 'ADOPT TODAY.' We both looked at each other and said, 'PUPPIES!!!' We knew that if a sign said l adopt, we knew dogs would be nearby. There were three chocolate labs available for adoption, and they were the cutest! (I asked them, and them said they were all adopted!)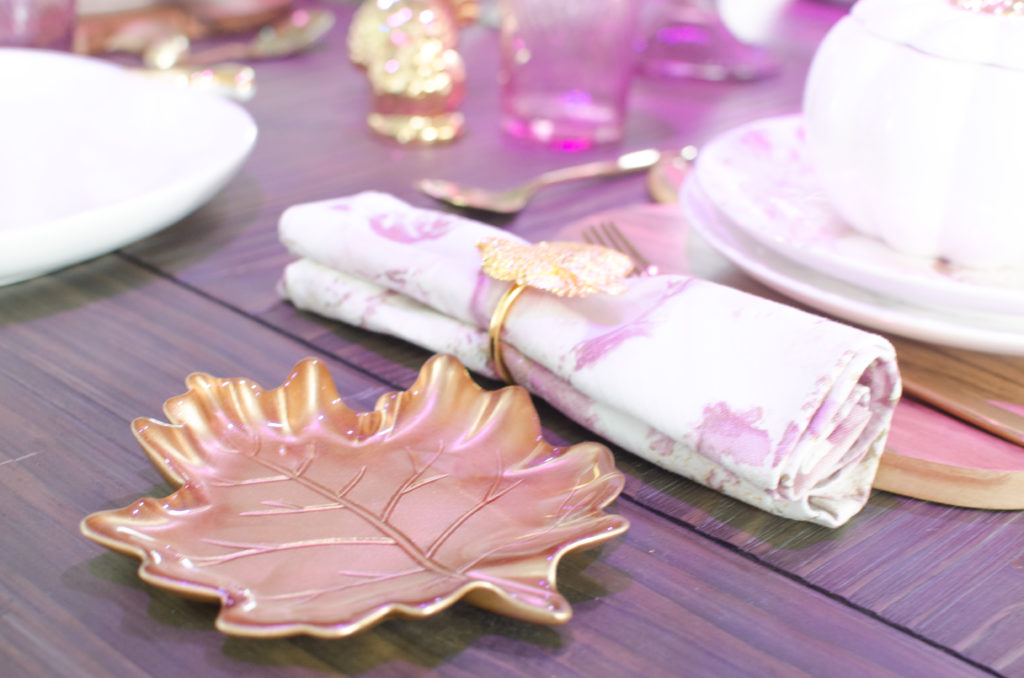 Tips for Attending a Food Festival:
Once you find out about the event, be sure to buy tickets ASAP! This is something I always stress to people. Don't wait until last minute, because tickets could be potentially sold out!
Get there about 20-30 minutes early. This is super important! This will give you time to find parking and wait in line to get in. You don't want to get there before the event closes, because vendors will most likely have ran out of food.
Since this event was in October for us Kentuckians, I wore layers. Dressing comfortable is so important. You don't want to be too hot or too cold or else you won't enjoy yourself.
Come hungry!

About the Courier Journal:
The Courier-Journal has been a staple in the Louisville market for over 140 years, with deep-rooted dedication to helping people connect, act and thrive through the power of community.
Participating Restaurants:
There are still three cities left on the tour – upcoming cities:
Cost Of Tickets:
Pre-event tickets range from $85 to $180 with add-ons available (Grand tasting tickets are $85 presale or $100 at the door, while VIP grand tasting tickets are $120 presale or $135 at the door).
Additional Information:
You must be 21+ years old to attend.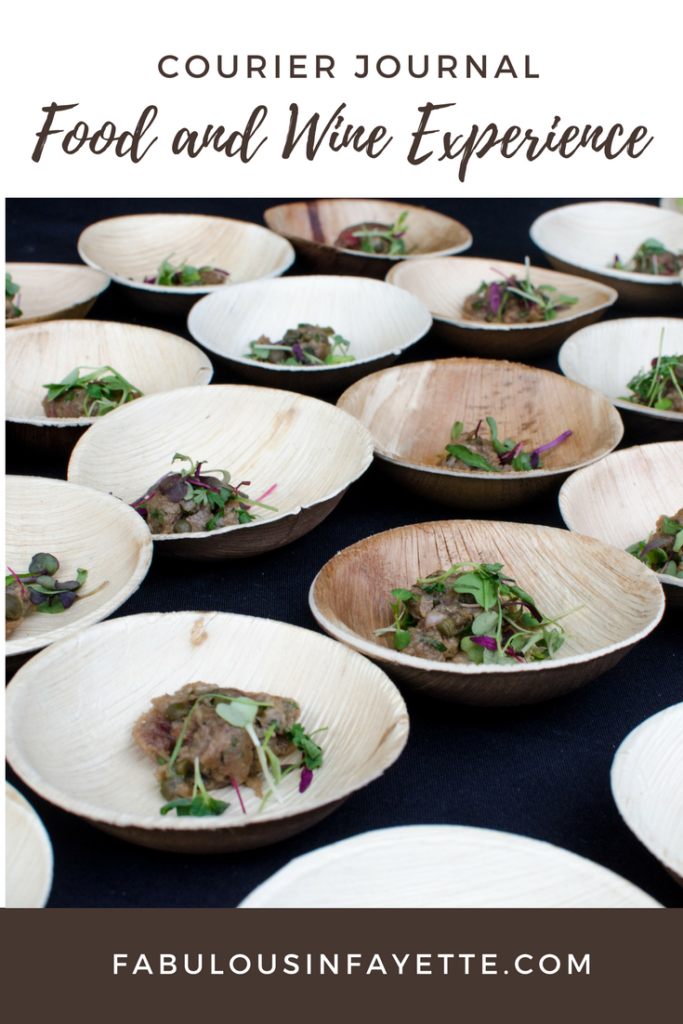 [Related: Peace Love & Tacos: Taco Festival Cincinnati]
Do you like to attend food festivals?