This Sunday, November 10, Lockbox at the 21c Museum Hotel Lexington is hosting a pre-fixe dinner to benefit No Kid Hungry, which is a national campaign to end childhood hunger in the United States. 50% of proceeds will go to this campaign.
Lockbox is led by executive chef Cody Derosett. At Lockbox, they are committed to sourcing local, high-quality ingredients. Inside of Lockbox, there are the original marble floors and large windows, along with communal tables in both the dining room and lounge. The Safe, which is the original vault, provides an intimate atmosphere for small groups, Lockbox also features rotating exhibitions and original works of contemporary art!
I got the opportunity to interview executive chef Cody Derosett and got to ask questions about being a chef. Keep on reading to learn more!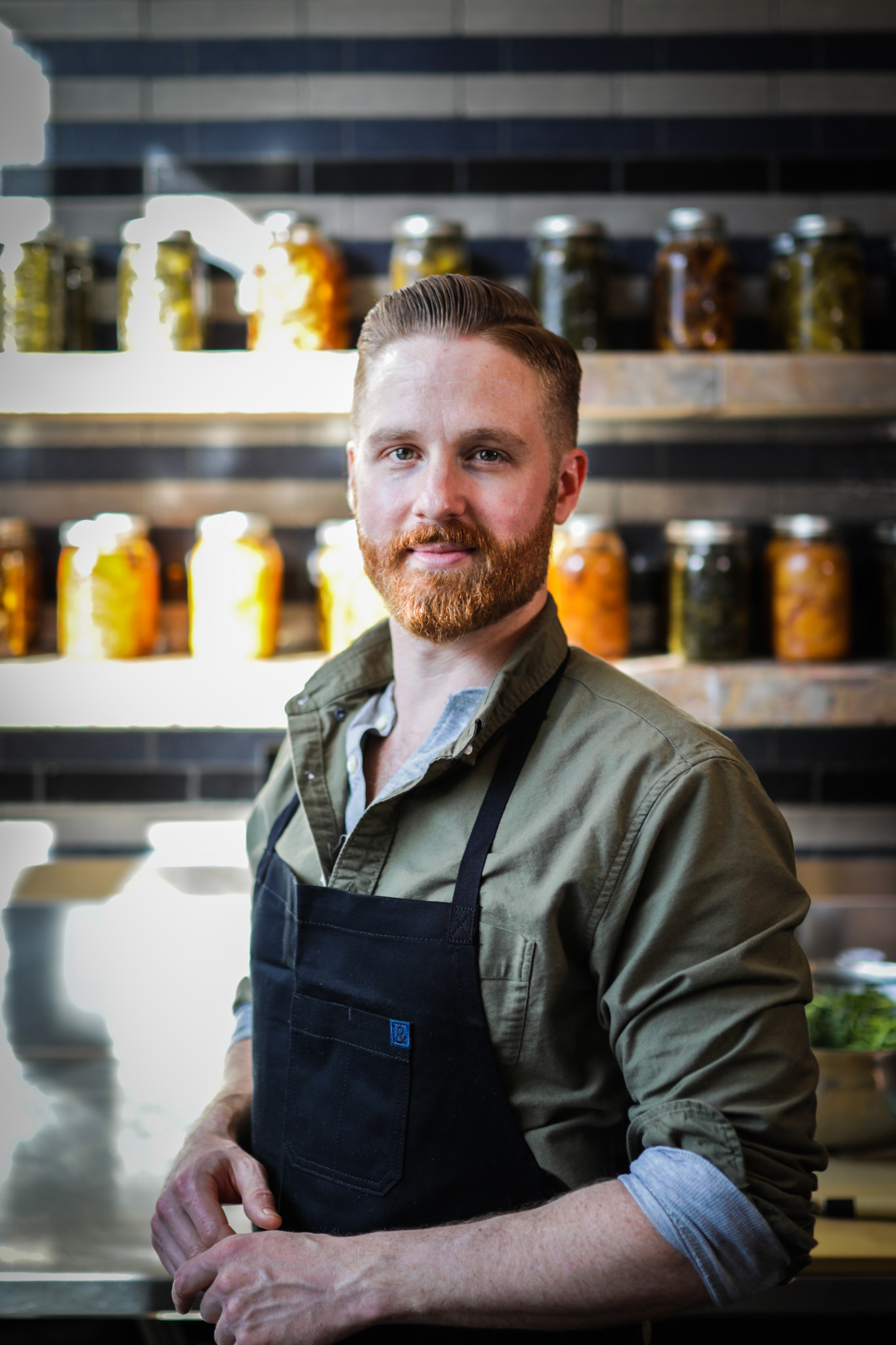 1. How did you get started in the industry and what made you realize you wanted to work in food?
I started cooking a lot at home and finding myself digging more and more into food and techniques and different flavors.  I wanted to give cooking a real shot and got a job at a local restaurant and fell in love from the start. When you enter a professional restaurant I believe you realize very quickly if this is something you love or hate.
2. Why did you decide to become a chef?
The hospitality aspect of cooking.  I remember reading about Patrick O'Connell and something that stuck with me was this story about how his mother would throw these house parties and how he related that to running a good restaurant.  We are essentially inviting people into our home to entertain them and have a party every night. Hospitality is special and being a part of the food side of things is incredibly satisfying.
3. What are your inspirations when it comes to cooking?
The farmers are the biggest inspiration. Them coming in with their produce and me getting to showcase their hard work is a strong inspiration and motivator to do give these things justice!
4. What is your favorite kind of cuisine?
Sushi is my week spot, I think because I am unable to recreate this specific cuisine with any kind of justice it excites me and I appreciate that much more when I get really good sushi.
5. What is your favorite dish to eat? What is your favorite dish to make?
I can't give a favorite dish to eat, I have so many favorites and so many go-to cuisines that it's impossible to pinpoint one thing.  Same with making a certain dish, the season dictates what I do and what I want to cook. My favorite thing about cooking is how organic it is and how much the food changes and in turn changes your mindset on what you crave to create.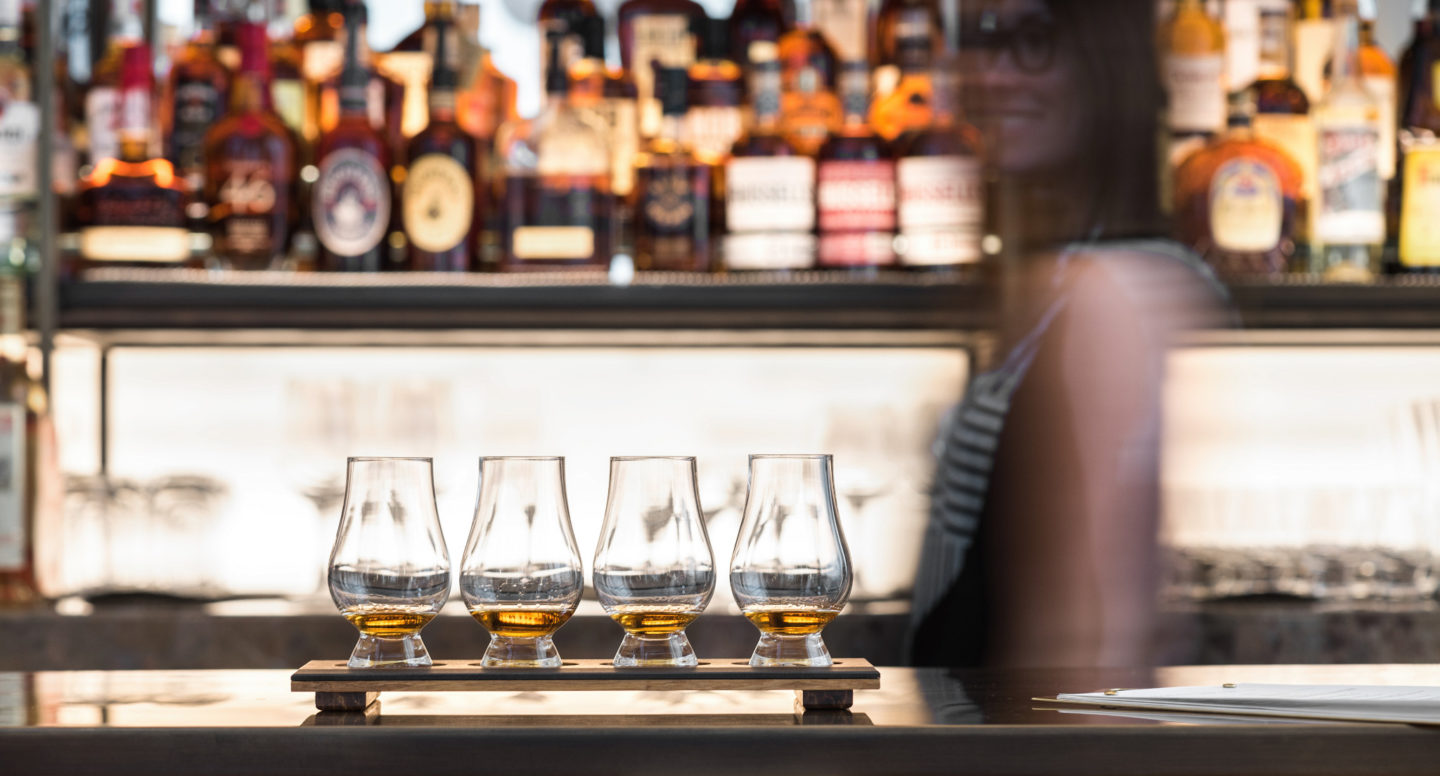 6. Is there a chef you admire the most? Who and why?
I've had many mentors and guidance throughout my career.  There are a handful of chefs that have had a large part in my development.  There are also many chefs that I follow what they do, but as far as a specific chef I admire there are too many to pinpoint.
7. What is your favorite part about being a chef?
Developing the culture in the kitchen.  When you are the head it is up to you to create an environment that is healthy and built for growth.  Food is easy, developing culture and kindness can be far more of a challenge in the kitchen.
8. How would you describe your food?
Refined southern cuisine.  There is a focus on Appalachia as well.  The main goal is to take something familiar and elevate it, create it in a way that the average guest couldn't do at home.
9. What's the one ingredient you can't live without?
Vinegar!  I love vinegar and the element it brings to dishes.
10. In your opinion, what is the best recent food trend?
There has been a trend towards Middle East cuisine that has been fun to watch.  It's surprising how many of these techniques are relatable and work well with southern cuisine.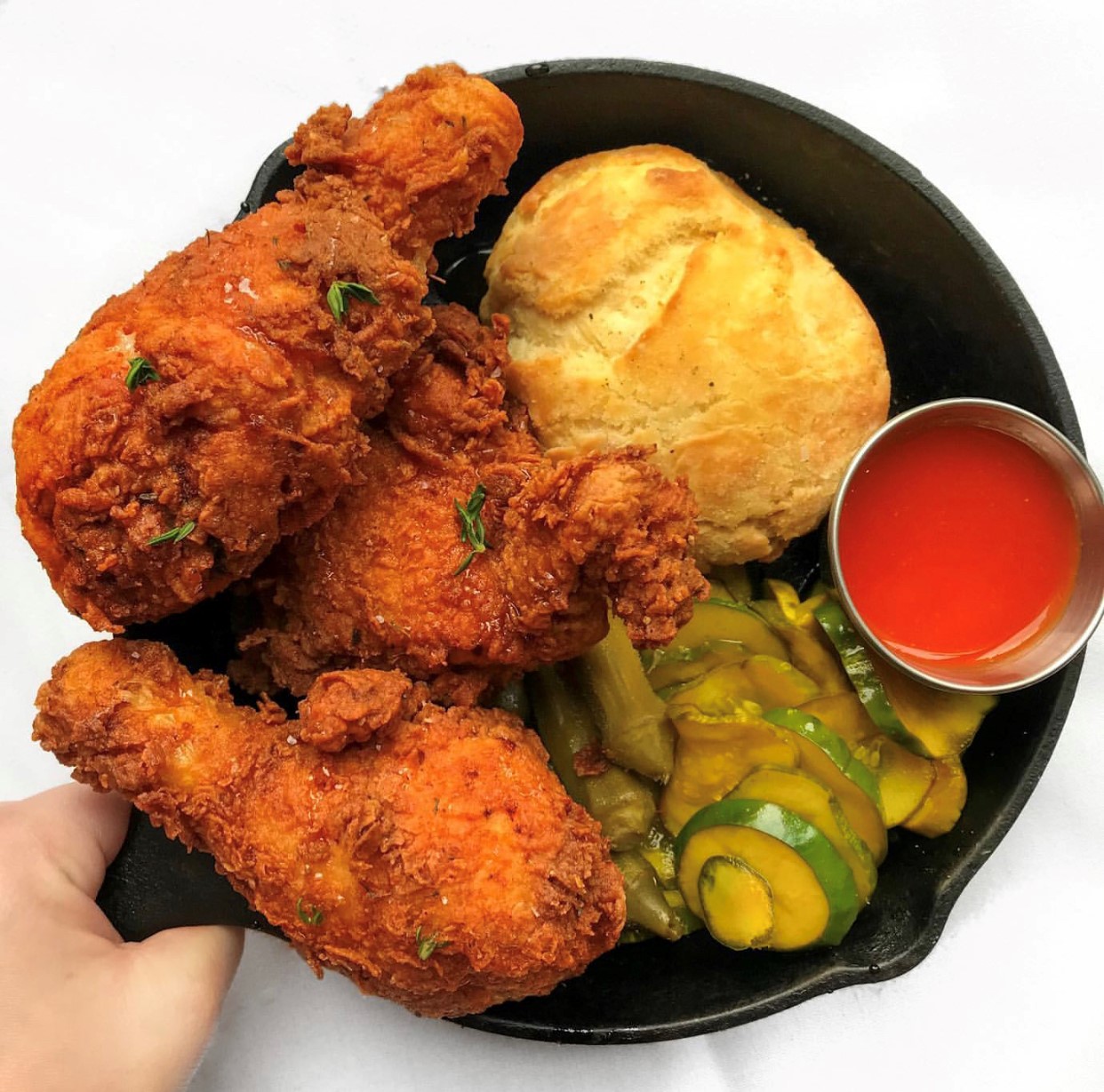 11. What would your last meal be?
An In And Out burger.
12. What is your favorite dish to cook at home?
In the summer I love fresh heirloom tomatoes from my garden with just Duke's mayonnaise and a fried egg sandwich.
13. What makes Lockbox and the menu different than any other restaurant?
The goal is to separate ourselves with consistency.  There is a lot of good food out there but one of the hardest things to do is to consistently put up the same quality time and time again, so this is what I strive to do to separate us from the competition.
14. What made you want to support this campaign, No Kid Hungry? Why is this campaign important to you?
The NKH cause is a campaign that has real impact.  I think the reach they have and their support to such an important cause is outstanding, so partnering with them feels productive.  This cause is very important to a lot of people in the Appalachian region and can provide children with much needed meals!
15. What was the inspiration behind the menu for this dinner?
The menu is a shout out to classic southern techniques.  These dishes have to be made with love and attention in order for them to be special.  This cause is also one of love and attention to what is happening in our own country and state.  Very excited to both create and partner with something so special.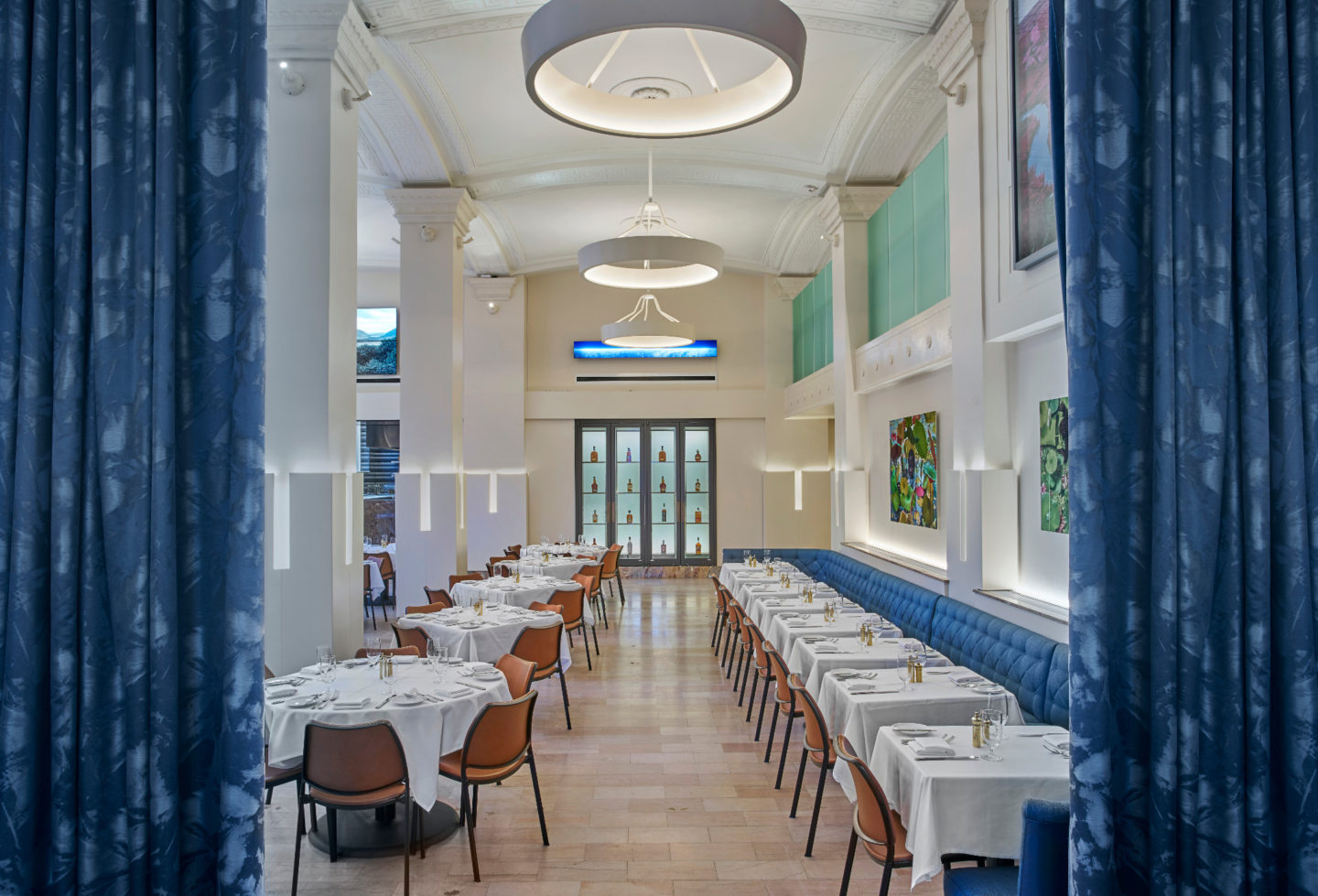 The food and beverage team at 21c Museum Hotel Lexington's Lockbox are hosting a pre-fixe dinner on Sunday, November 10 to benefit No Kid Hungry, a national campaign to end child hunger in the United States. If you are still interested in getting tickets, there may be some left! Tickets are $55 per person and 50% of proceeds benefit No Kid Hungry. You can reserve your preferred time slot on their website or by calling (859) 899-6860. The dinner is from 5:30pm to 9pm.
Address:
Lockbox – 21c Museum Hotel Lexington
167 West Main Street, Lexington, Kentucky 40507
Hours of Operation:
Dining Room – Dinner:
Sunday: 5:30pm to 9pm
Monday through Thursday: 5:30pm to 10pm
Friday and Saturday: 5:30pm to 11pm
Breakfast:
Monday through Friday: 7am to 10am
Saturday and Sunday: 7am to 9:30am
Brunch:
Saturday and Sunday: 9:30am to 2pm
Lunch:
Monday through Friday: 11am to 2pm
Bar:
Sunday through Thursday: 4pm to 12am
Friday and Saturday: 4pm to 1am
In Room Dining:
Sunday through Thursday: 6am to 12am
Friday and Saturday: 6am to 1am
Be sure to check them out and support a local business!