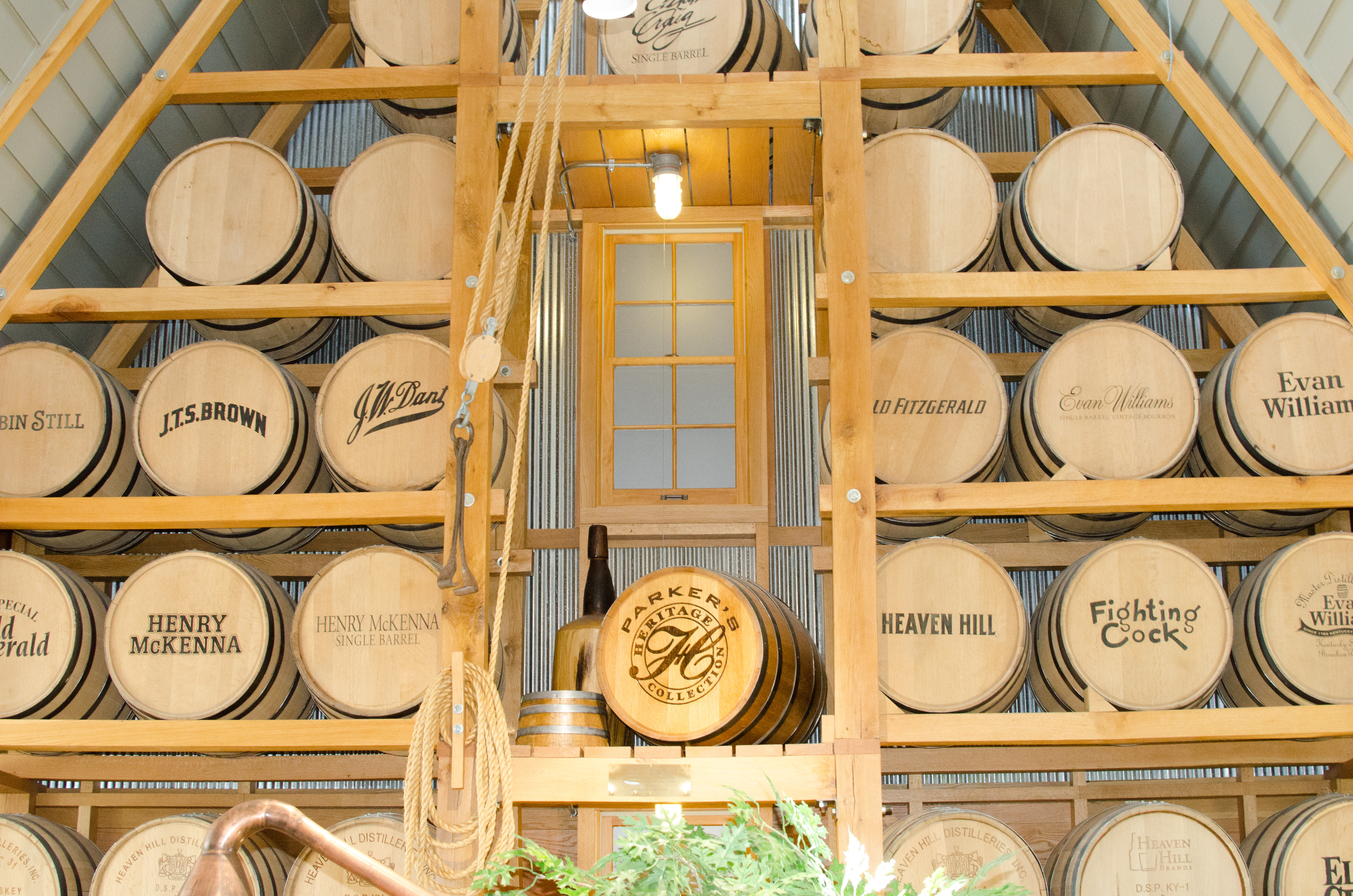 In the same weekend that we went to Maker's Mark (which I mentioned in a post earlier this week), we decided to go to Heaven Hill, since it was approximately 18 miles away from Maker's Mark. Heaven Hill is in Bardstown, Kentucky and is around 65 miles, if you are coming straight from Lexington. Bardstown is Kentucky's second oldest city and was named one of the best small towns in America. Bardstown has been the site of bourbon distilleries since 1776 and is known as the 'Bourbon Capital of the World.'
Heaven Hill offers two different tours; the Mashbill Tour and the Whiskey Connoisseur Experience. We decided to do something different and take the Connoisseur Experience tour, because we are already very familiar with the process of making bourbon. However, if you are not and the whole bourbon making process is new to you, then I would highly suggest you take the other tour (Note: Heaven Hill is aged and bottled in Bardstown, but it is distilled in Louisville).

Fun Fact: In 1996, seven warehouses and 90,000 barrels of bourbon caught on fire. Flames were high as 35 stories. The company survived the next couple of years by fellow bourbon companies; Brown-Forman and Jim Beam, until they were able to purchase a new distillery. Even though they are competitors, they still helped them out. That's how huge and important and the bourbon industry is, especially to us Kentuckians.
"Heaven Hill Distilleries is America's largest independent, family-owned and operated producer and marketer of distilled spirits.

Heaven Hill is America's seventh-largest supplier of distilled spirits.

Aging in its facilities is the second largest inventory of aging Kentucky whiskey in the world, with over 1,000,000 barrels. This accounts for nearly 17 percent of the world's future supply of Bourbon.

Heaven Hill has filled over seven million barrels of Kentucky Bourbon since it was founded after the repeal of Prohibition.—Heaven Hill Key Facts"
With the Connoisseur Experience, we got a brief history of bourbon and Heaven Hill. Afterwards, we got to go into the tasting room and try four of their spirits. We got to try Heaven Hill Select Stock, Bernheim Original, Larceny, and Henry McKenna. You then were given a complimentary tasting glass as a souvenir to keep. The other tour, which we didn't do, is different, and it goes more in depth with the whole bourbon making process rather than mostly focusing on the tasting. This is one of the main reasons that I don't have as many pictures as I do from the other distilleries, since we didn't do the regular tour.
Important Information:
Sunday and Monday closed in January and February.  Tuesday through Saturday in January and February from 10am to 5pm..
Monday through Saturday from 10am to 5:30pm in March through December. Sundays 12pm to 4pm.
Last tour is offered one hour before closing.