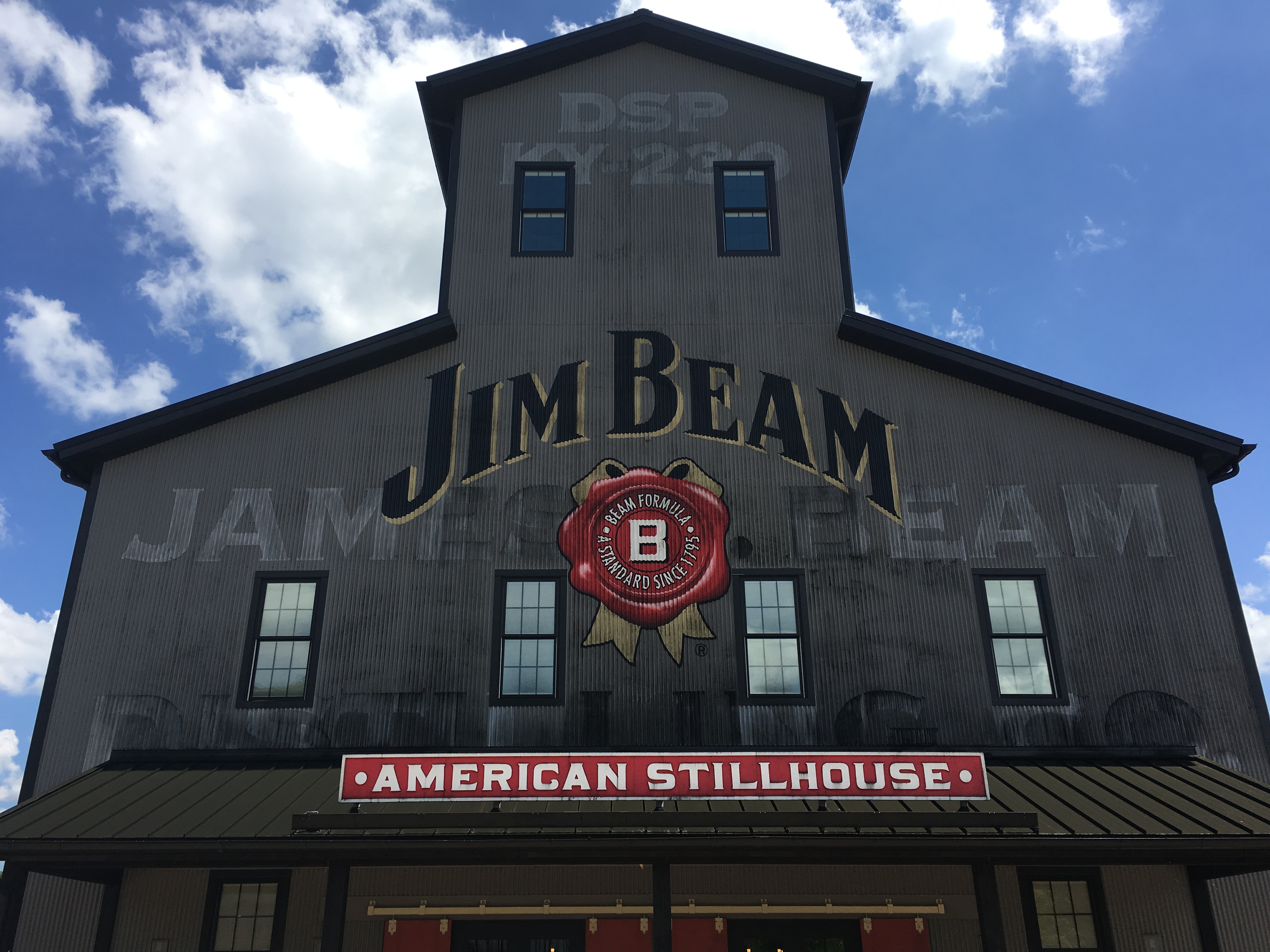 A few weekends ago, my husband, some friends, and I took an impromptu trip to the Jim Beam Bourbon Distillery in Clermont, Kentucky. Us four are visiting the entire Kentucky Bourbon Trail, so we can complete our passport and get our t-shirt for this year.
Each distillery offers various types of tours. Just like with Heaven Hill, we just did the tasting. So, we didn't get to see the interworking of the distillery. I would recommend taking an entire distillery tour, especially if you haven't and you want to see the whole bourbon making process (a tasting is included). With just tasting tours, you get a brief history and get to try a few of their spirits. The distillery tour  is around 90 minutes and just the tasting tour is 15 minutes.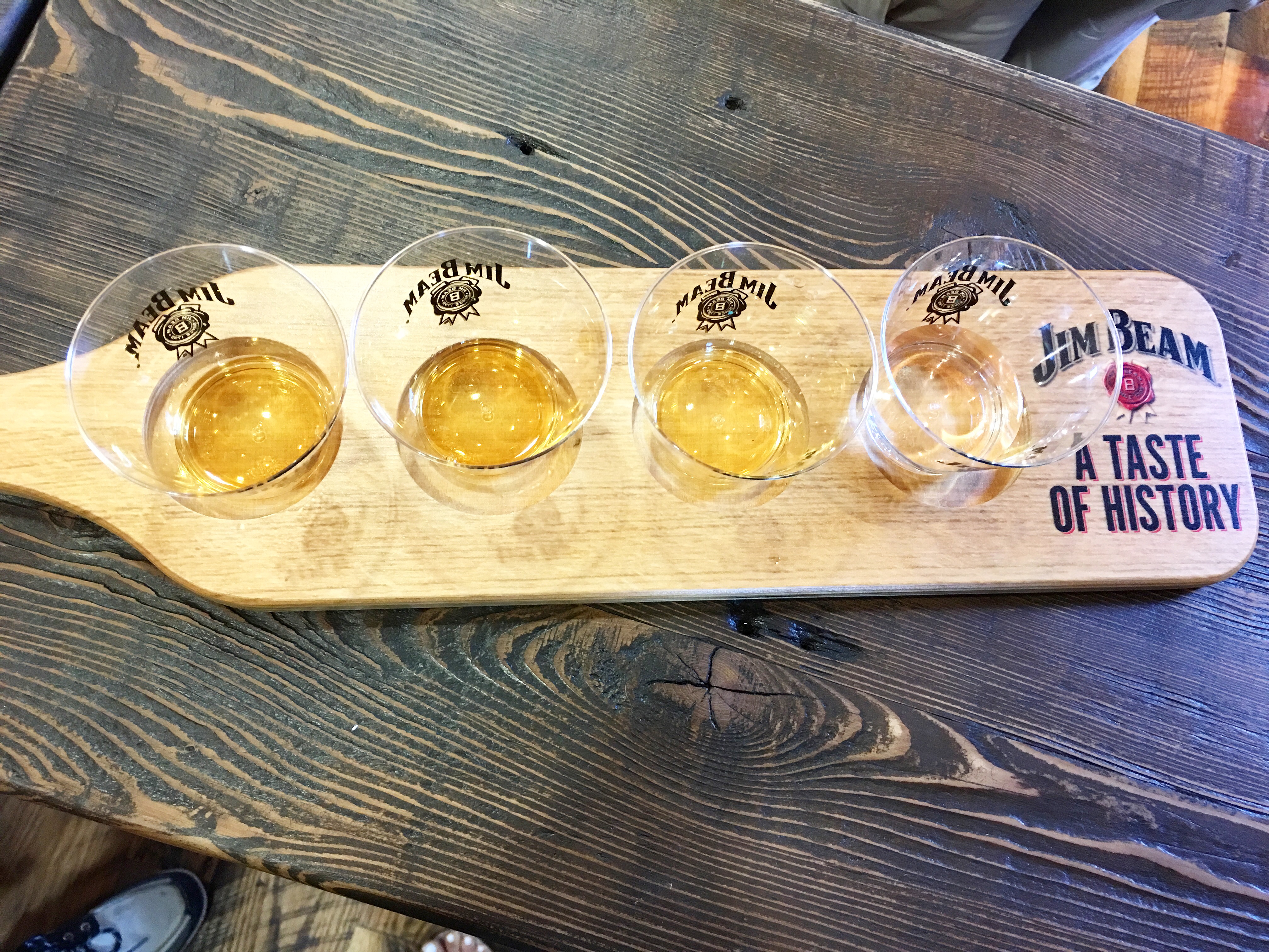 Since we weren't able to take an actual distillery tour, because all of the tours were booked up and we would've had to wait two hours, we just the tasting. Instead after the tour, we walked around a little bit and then drove around and took some pictures. Most of the pictures that you see are from the tasting and the visitor center and the pictures that were outside are from us walking around. However, we plan on going back, because it's such an iconic brand, so how could we not?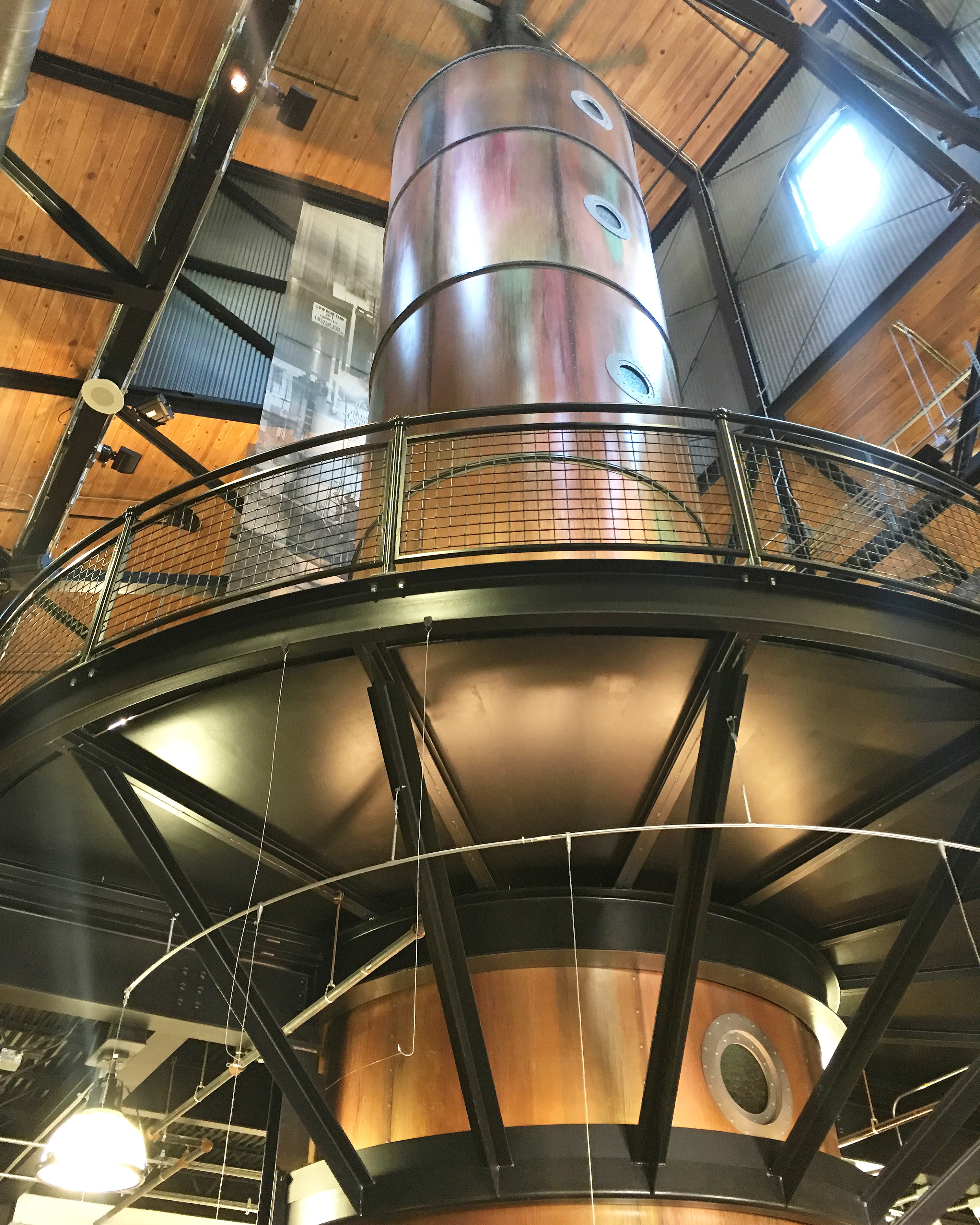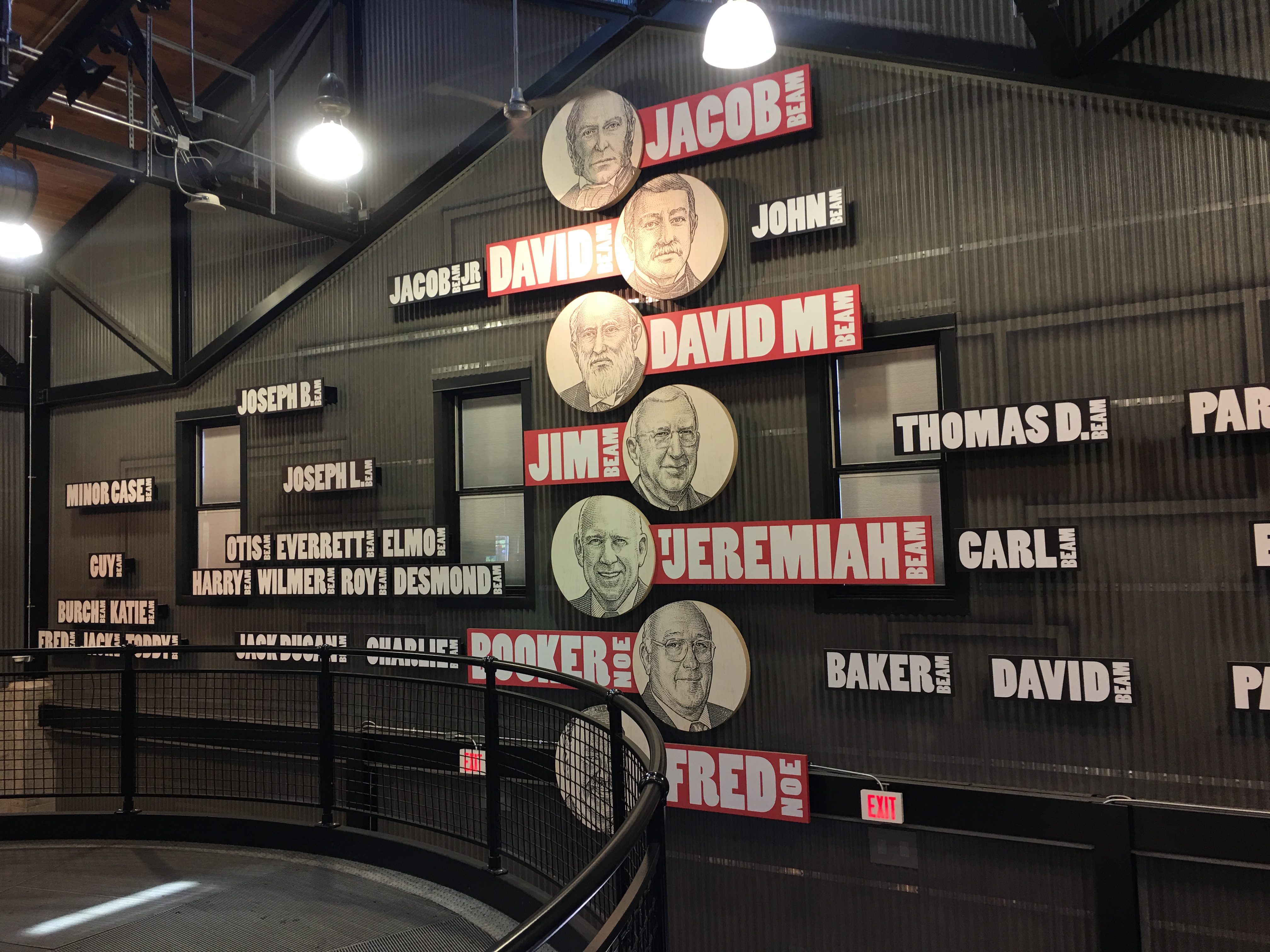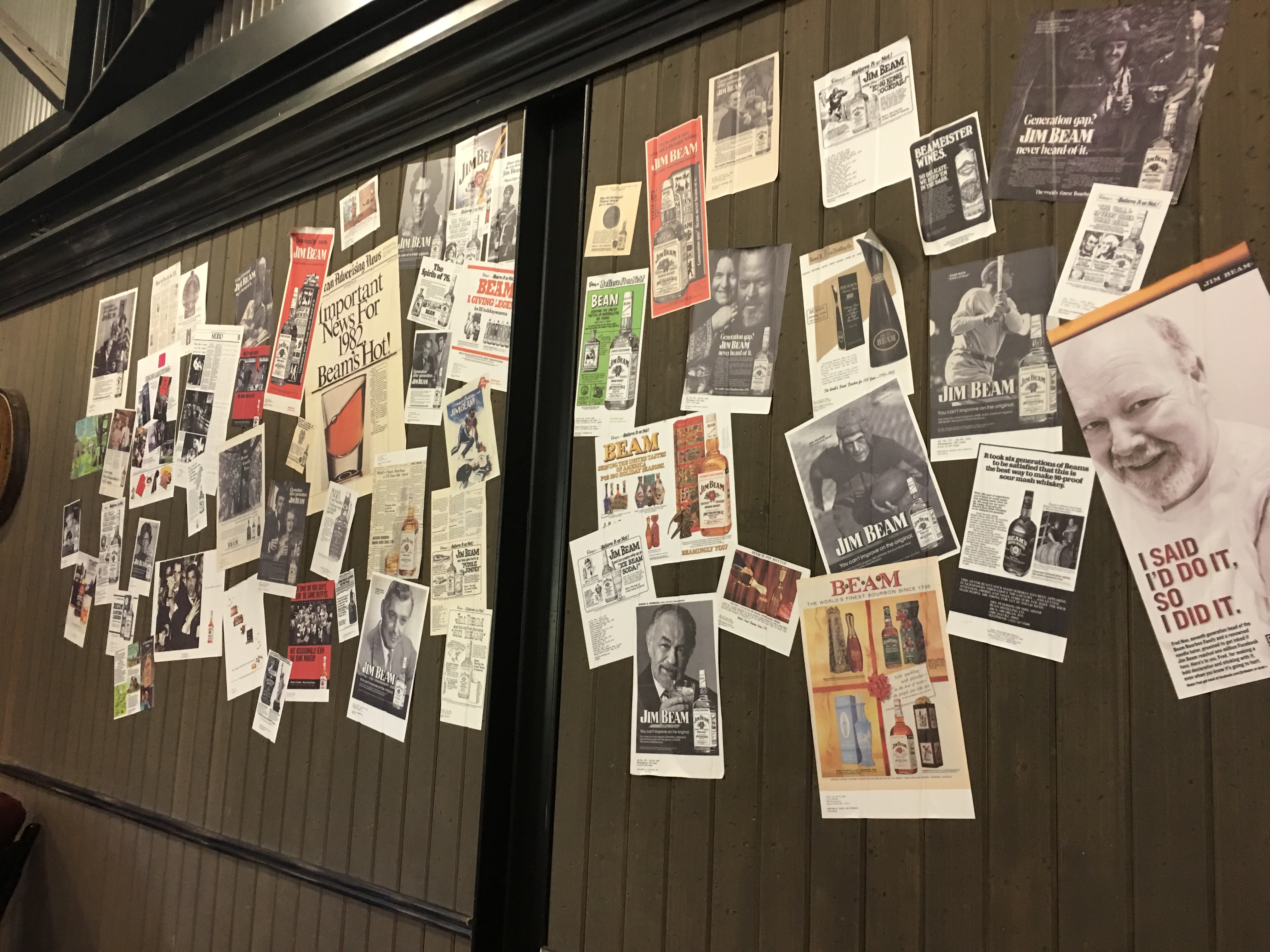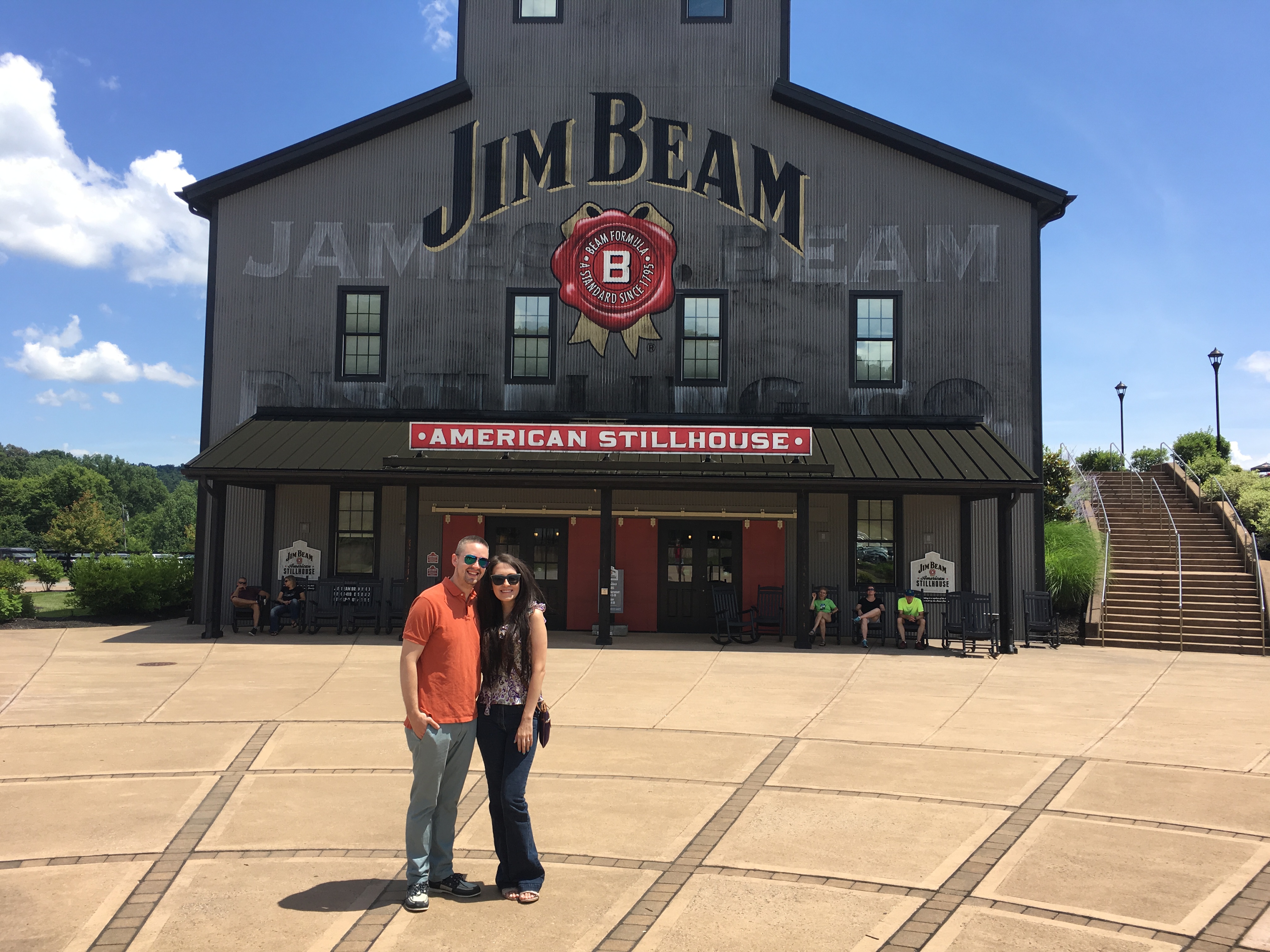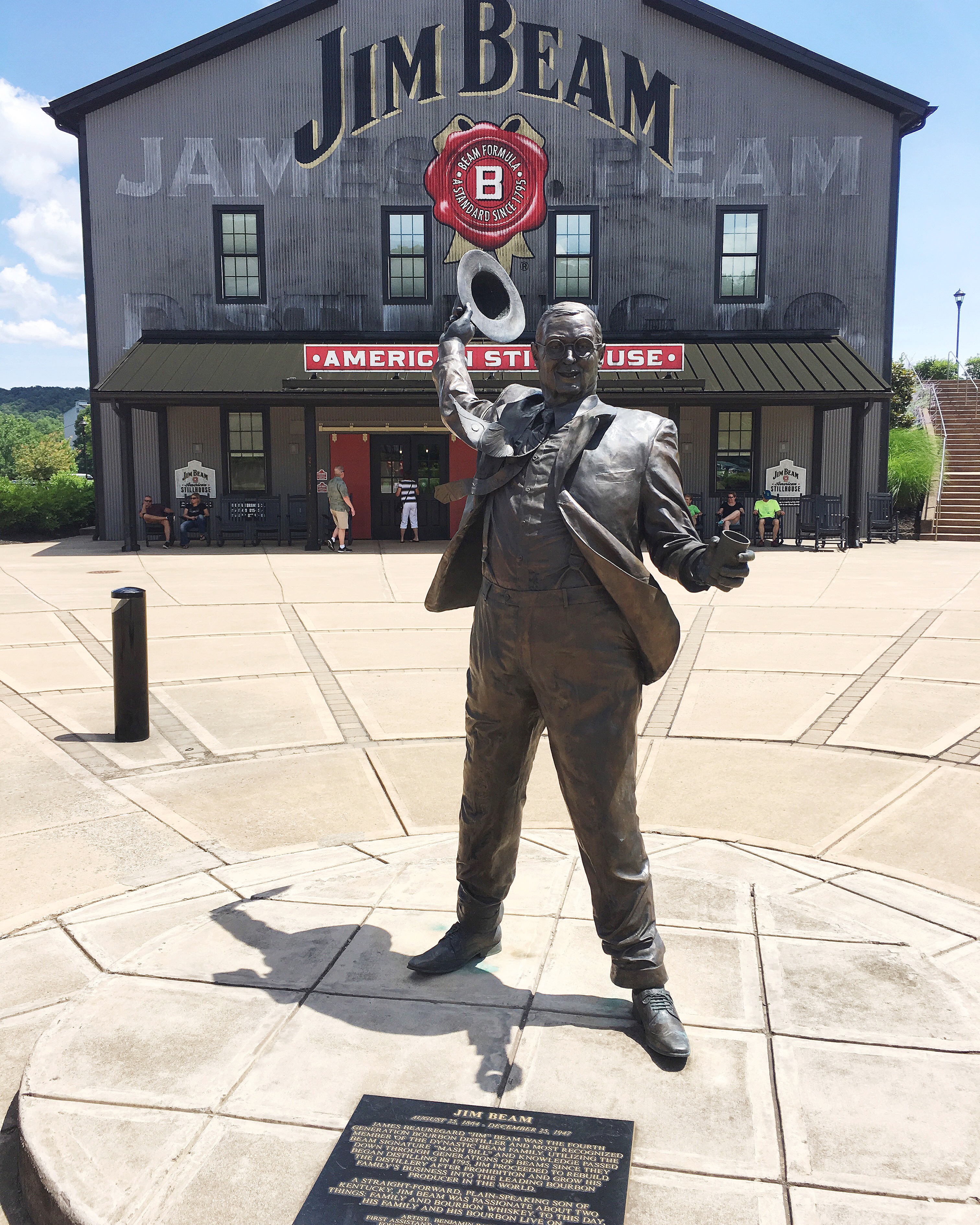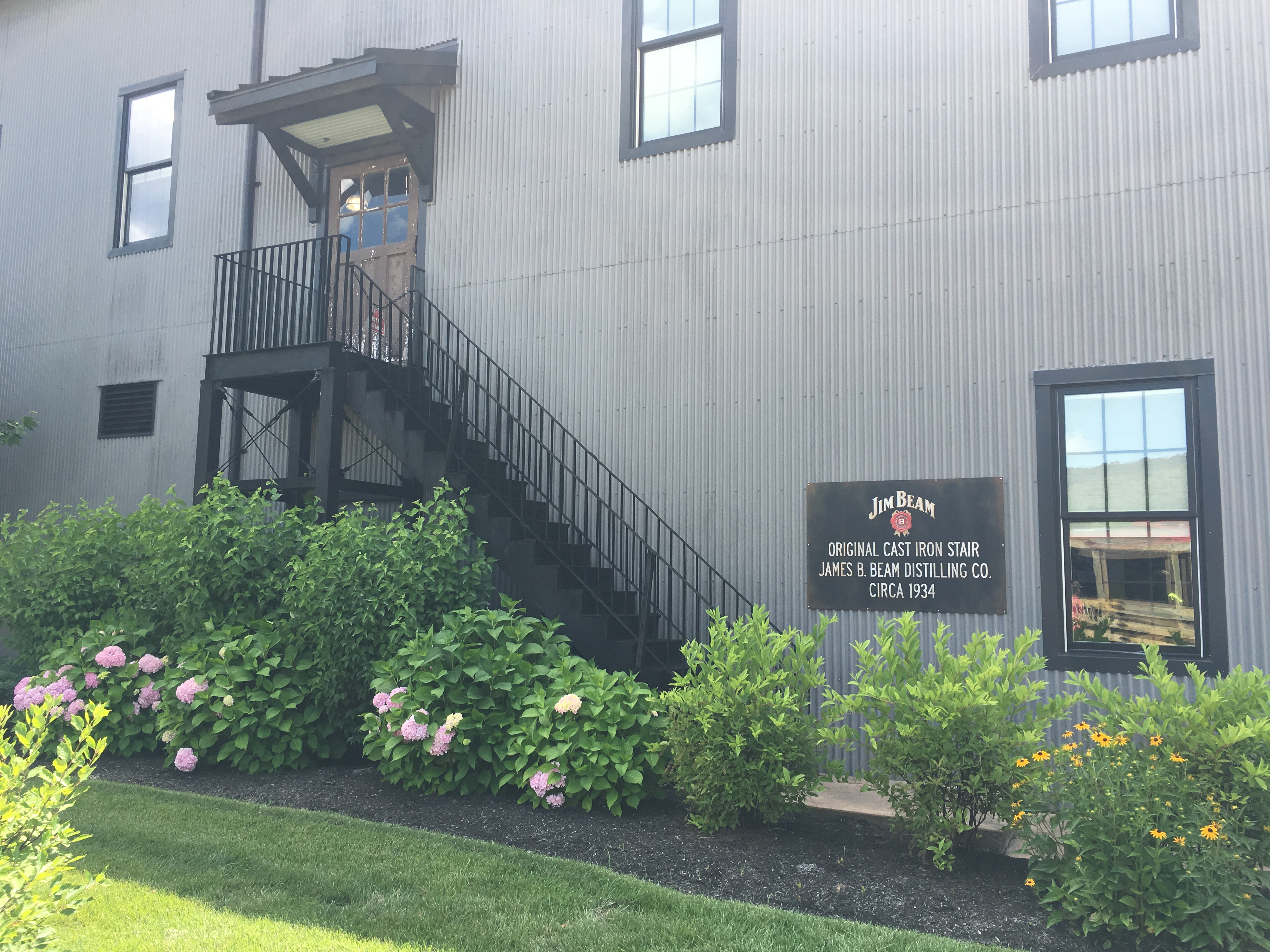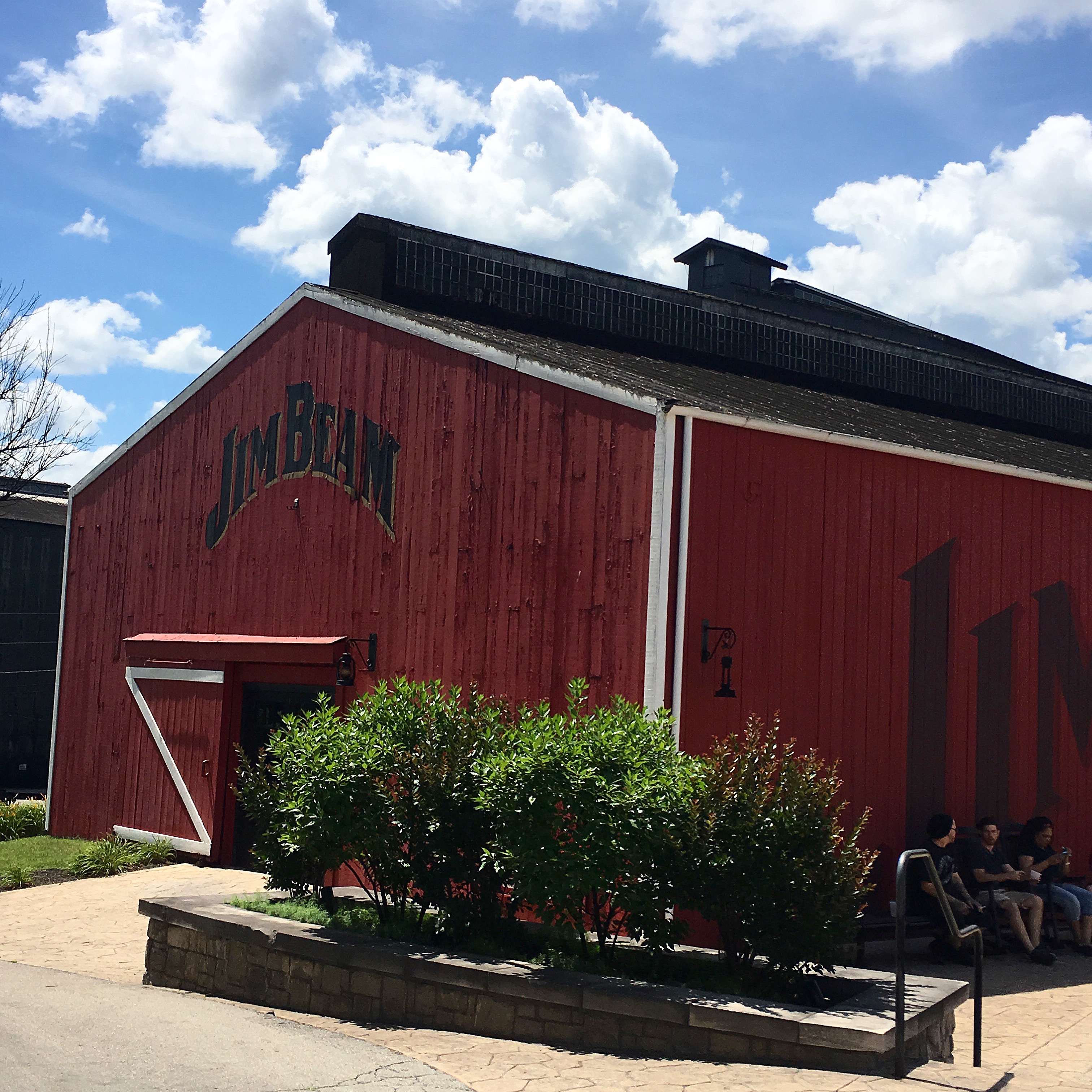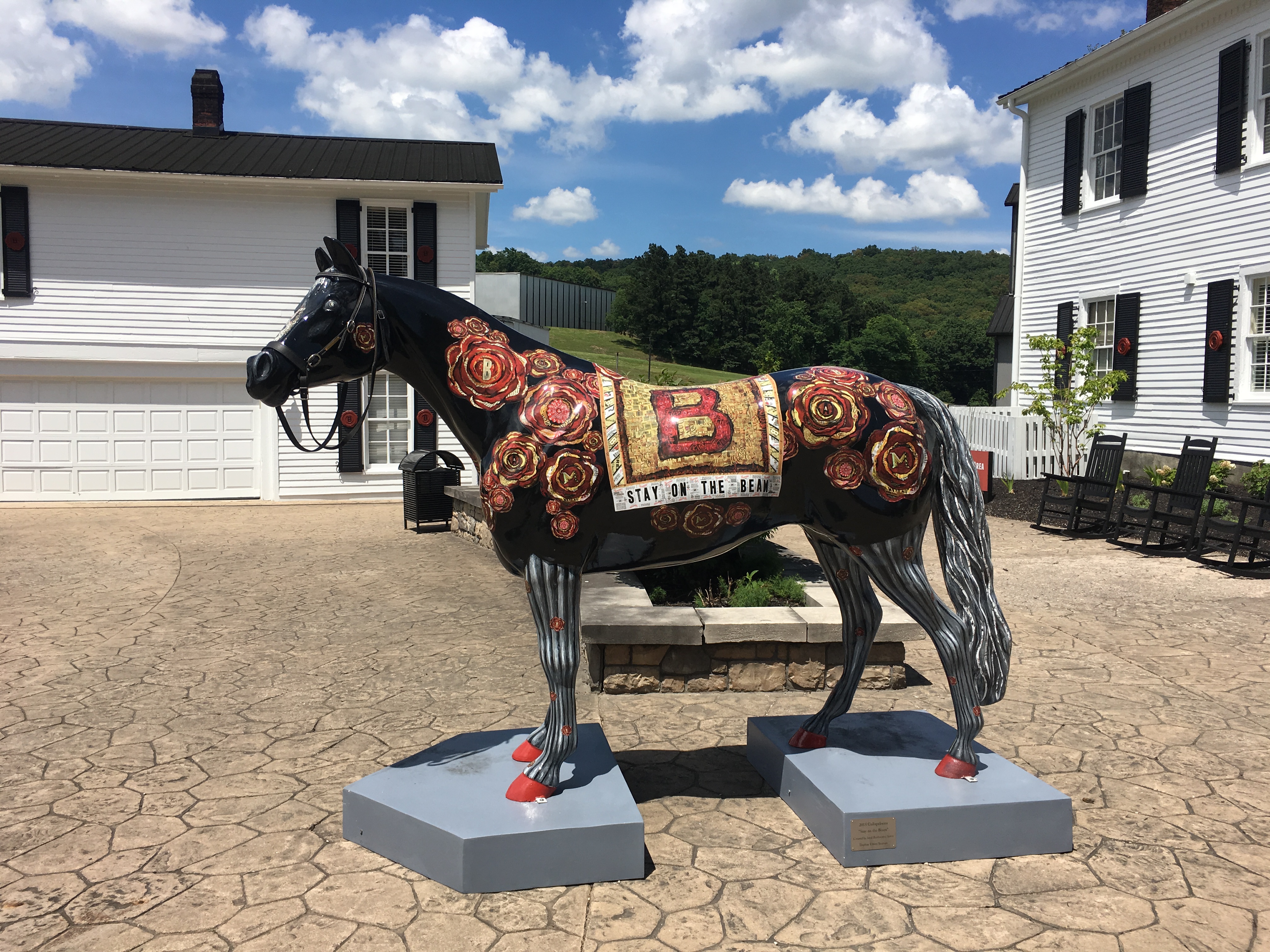 Some fun facts that people may or may not know:
–All of the Master Distillers at Heaven Hill since its founding have been members of the Beam family (Yes, 'the' Jim Beam). The original Master Distiller at Heaven Hill was Joseph L. Beam, which was Jim Beam's first cousin. He was followed by his son, Harry, who was followed by Earl Beam, which is the son of Jim Beam's brother, Park. Earl Beam was then succeeded by the current Heaven Hill Master Distillers, Parker Beam and his son, Craig Beam.
-Jim Beam is one of the best selling brands of bourbon in the world.
-It was introduced in 1795.
Now that we have visited Jim Beam, we have to visit Bulleit, Evan Williams, and Four Roses.
In an upcoming post, I'll go into detail about the differences between bourbon and whiskey, because they are not synonymous. A little tidbit for you: Bourbon gets 50 to 60 percent of its flavor from the barrel itself (which has to be brand new white oak barrels), and absolutely nothing can be added to it except water (so no additives). If there is something added to it, then it is not a bourbon; it's a whiskey.
I know I may sound like a broken record, but
"All bourbon is whiskey, but not all whiskey is bourbon."
Check out when I visited Maker's Mark and Heaven Hill. Other Places I've Stopped on the Bourbon Trail (Woodford Reserve, Wild Turkey, and Town Branch don't have posts, because I didn't have this blog when I visited them last year).