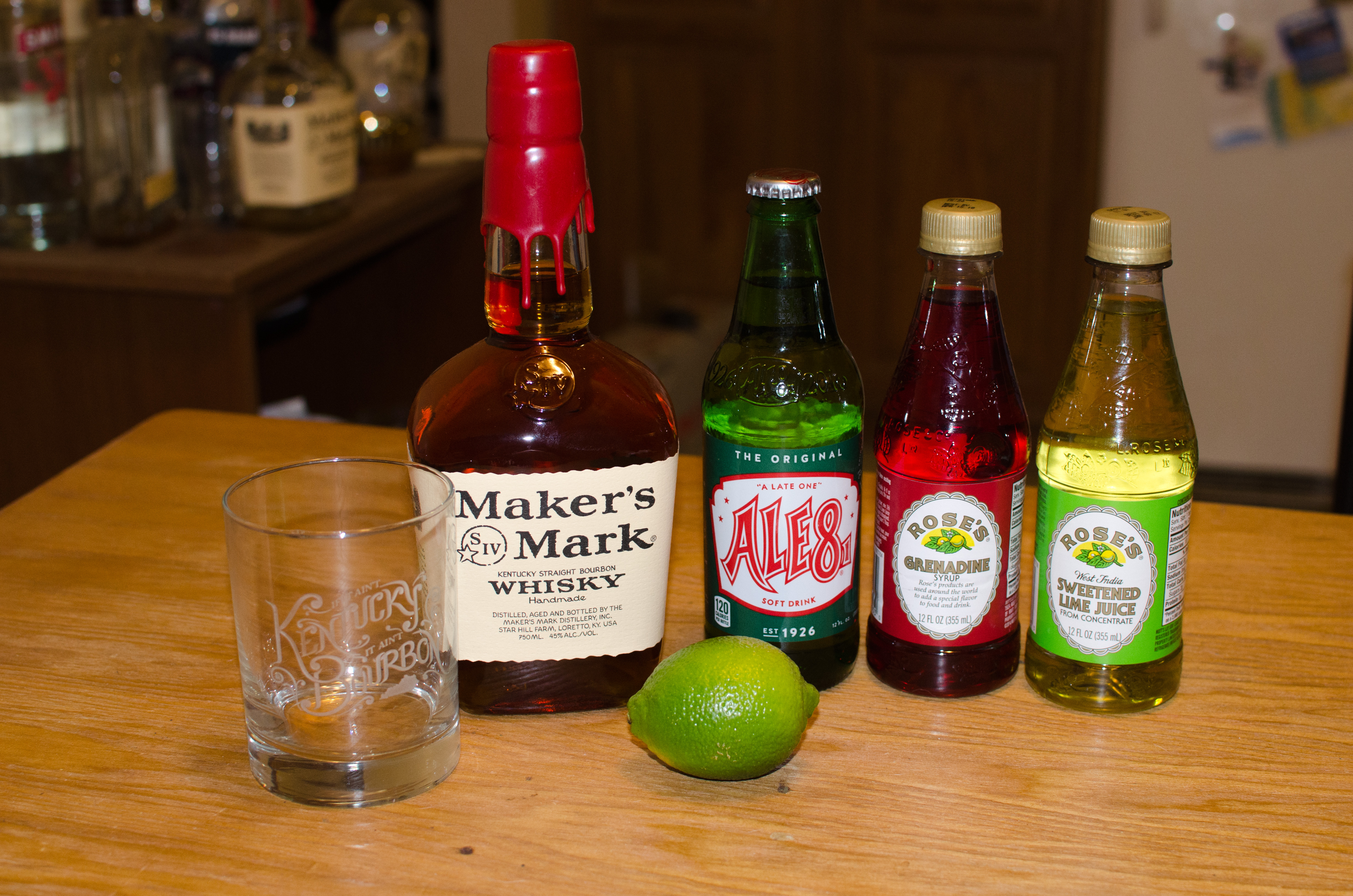 Today is June 14. In Kentucky, it's especially an important day. Why, may you ask? Today is National Bourbon Day. We are responsible for 95% of the world's bourbon, so of course, we are going to celebrate it. It's to celebrate America's native spirit. There's actually a whole month dedicated to bourbon; Bourbon Heritage Month, but it's in September.
Something important to remember: All bourbon is whiskey, but not all whiskey is bourbon.
I'm not going to make this a history lesson or an informative session on the differences. Instead, I'm going to show you how to make a yummy bourbon cocktail, as well as give other suggestions for some very popular drinks. Drink one of these, and you'll feel like a true Kentuckian.
I'm going to teach you how to make a Chucktown Sunrise. It's very similar to the Kentucky Mule, except the Kentucky Mule doesn't have grenadine (and is served in a copper mug). Nevertheless, the Kentucky Mule is a must if you want a bourbon cocktail.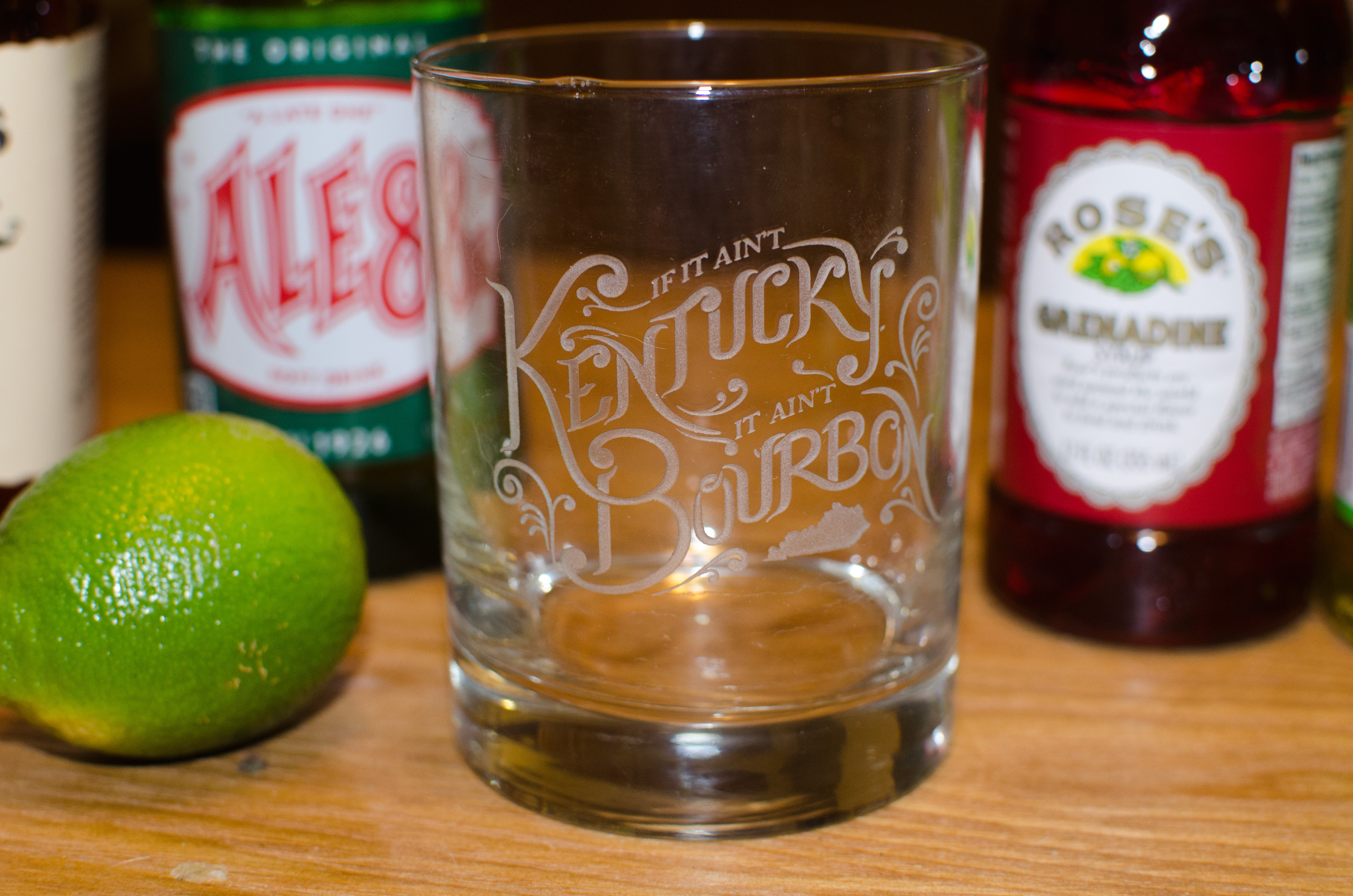 CHUCKTOWN SUNRISE
Ingredients:
2 tablespoons of your favorite bourbon
1 1/2 teaspoons fresh lime juice (I used sweetened lime juice)
10 ounces of ice
6 tablespoons of ginger ale or ginger beer*
1/4 teaspoon of grenadine
fresh lime slices or wedges for garnish
*I chose to use Ale-8-One, which is a soda that is found in Kentucky (There are some places in Ohio, Tennessee, Indiana, and Florida. You can also find it in Cracker Barrel nationwide). It was introduced in the 1920s in Winchester, Kentucky and can be described a ginger soda with a kick. Lots of Kentuckians love mixing their bourbon with Ale-8, and it's even considered a signature drink at some establishments.
There are a few differences between ginger ale and ginger beer. As the Huffington Post states:
"The big difference between ginger beer and ginger ale is that ginger beer is brewed (fermented) but ginger ale is just carbonated water that's been flavored with ginger. Today's brewed ginger beers are categorized as non-alcoholic drinks because their alcohol content is less than 0.5 percent, which meets FDA requirements. Since ginger beers are naturally fermented, they have less carbonation and often develop a beer-like head when poured into a glass. Some ginger beers are sold unfiltered and appear cloudy, so it's recommended the bottle be inverted before drinking to reincorporate any separation."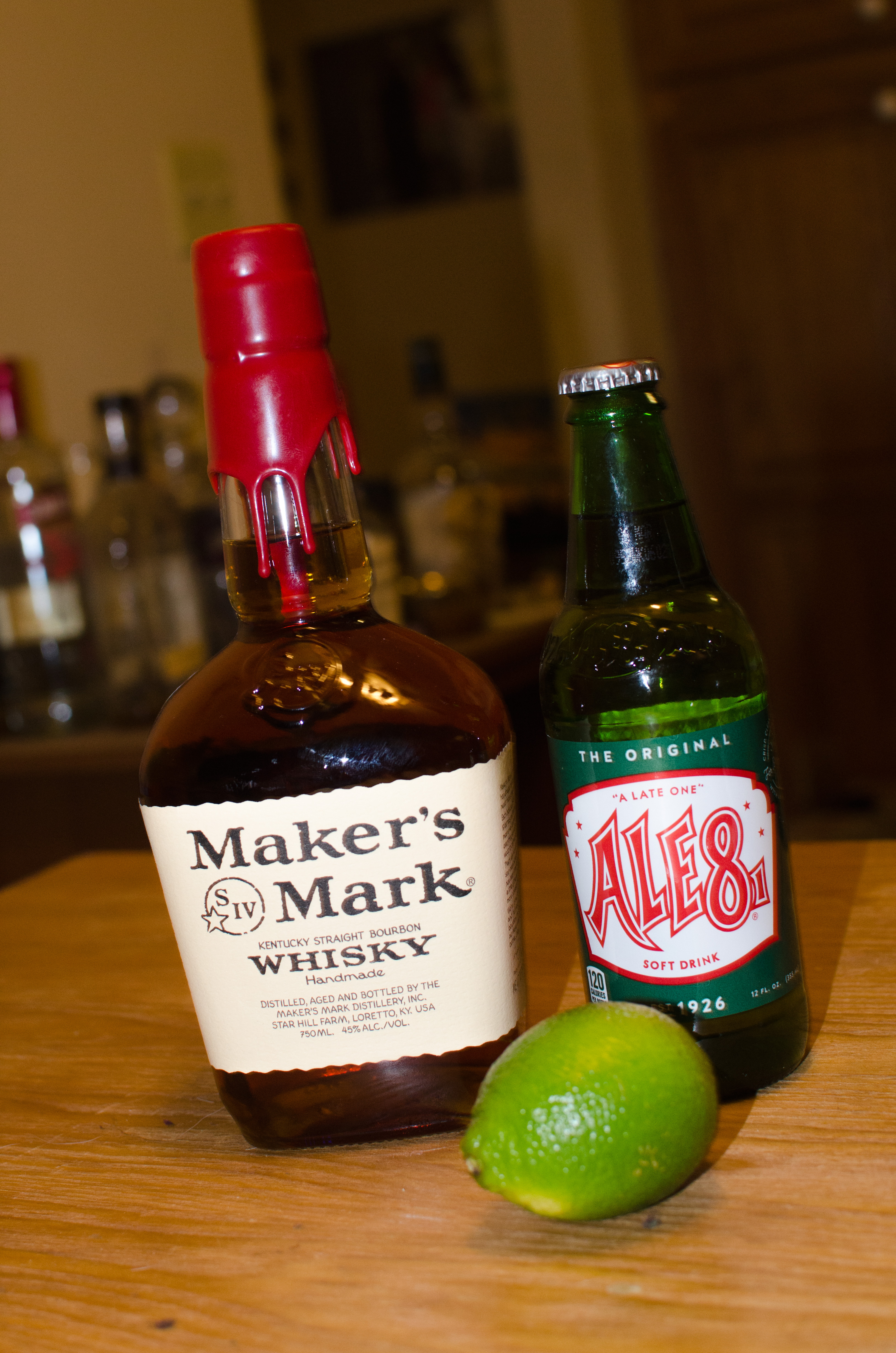 Directions:
Combine 2 Tbsp. bourbon and 1 1/2 tsp. fresh lime juice in a cocktail shaker; fill with ice.
Cover with lid, and shake vigorously until thoroughly chilled (about 30 seconds).
Strain into a 10-oz. glass filled with ice.*
Top with 6 Tbsp. of your favorite ginger ale or ginger beer.
Drizzle with 1/4 tsp. grenadine.
Garnish with fresh lime slices or wedges.
*Since I didn't use fresh lime juice, I didn't need a strainer.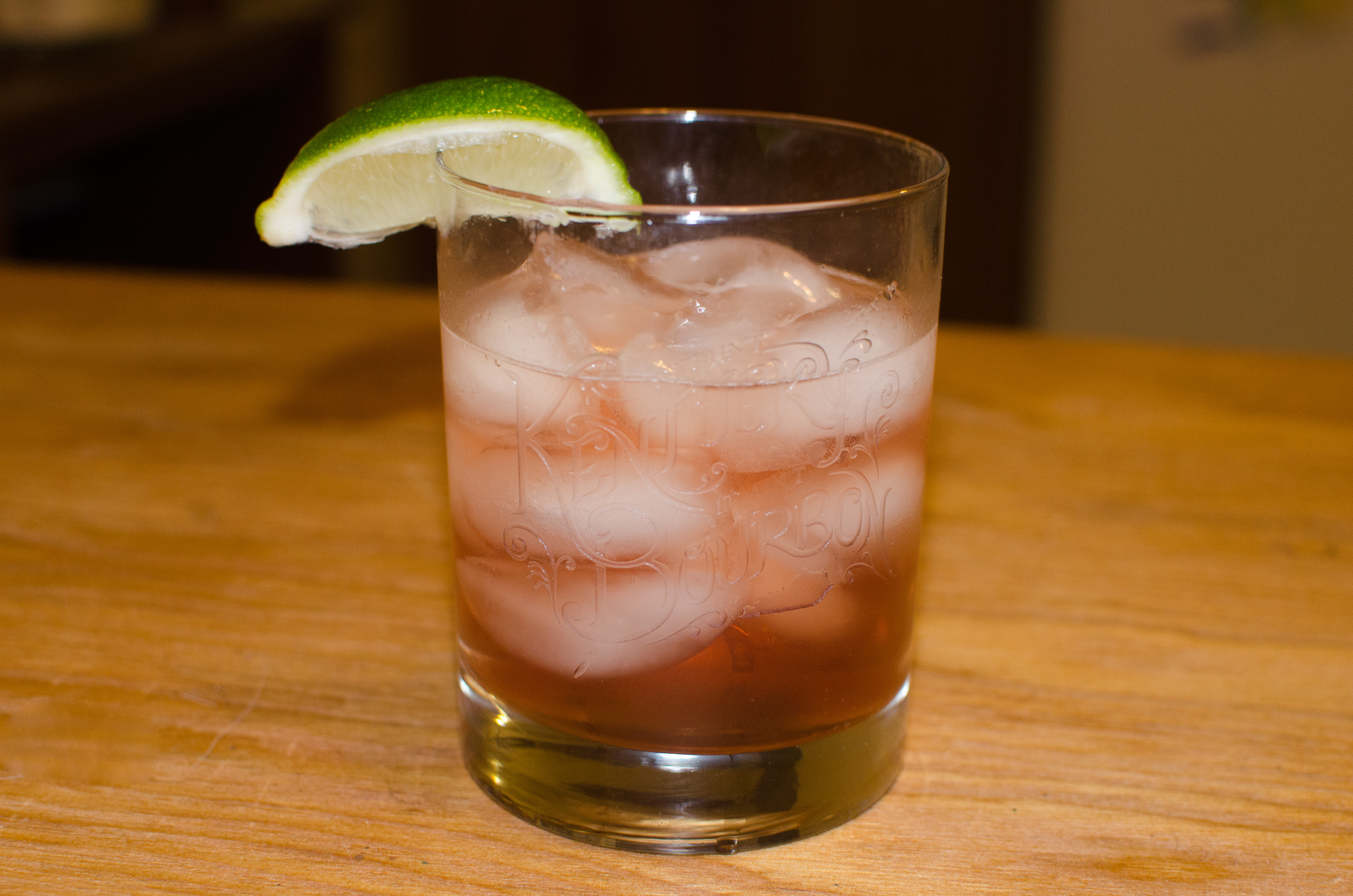 Voila!
Other traditional popular bourbon drinks:
And there's always the classic Bourbon and Coke.
Now go and celebrate! Cheers!