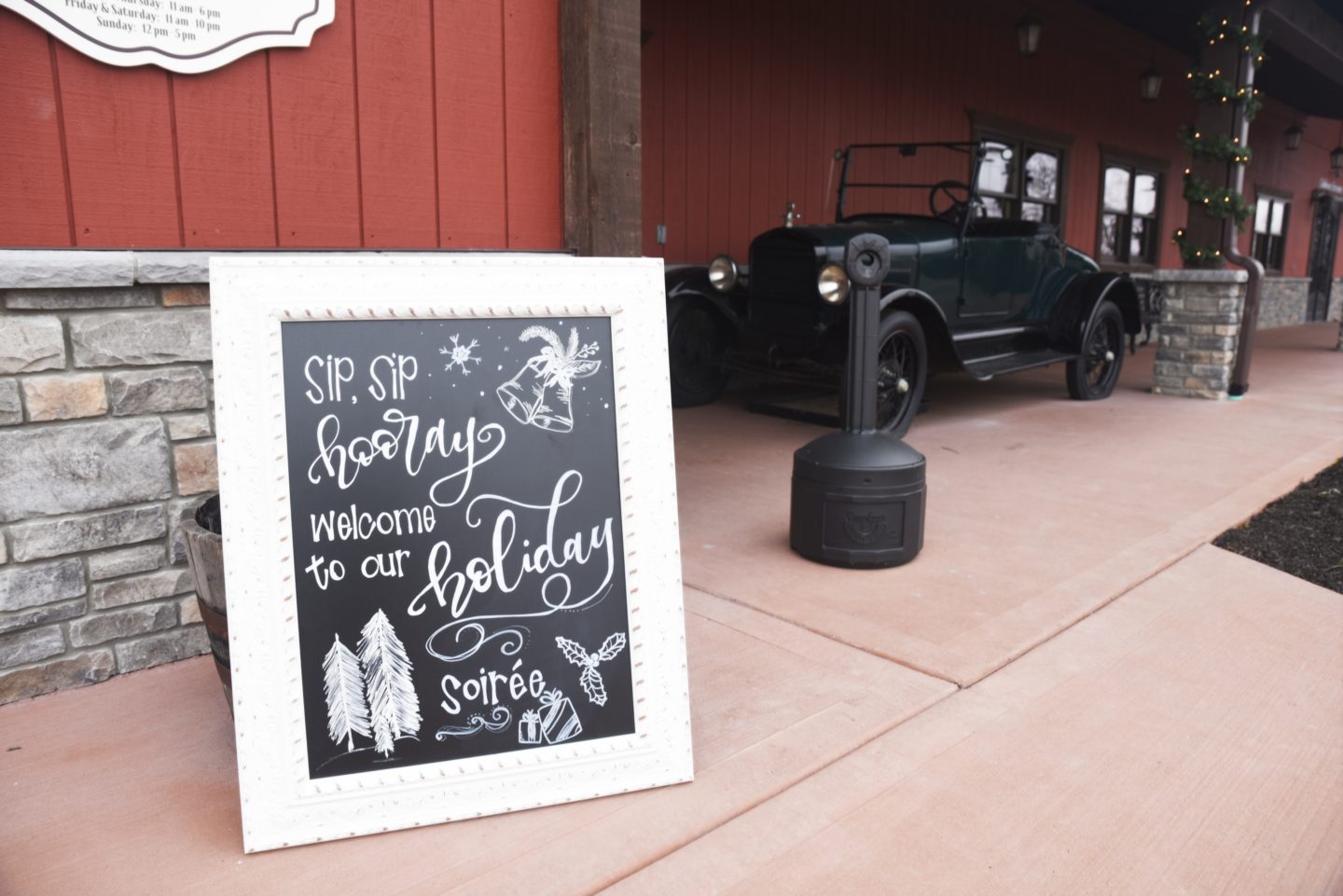 This post is in collaboration with Jeptha Creed. Thank you for hosting us local Bluegrass Bloggers for our event!
Earlier this month, over a dozen of us local bloggers got together for a holiday soiree at Jeptha Creed in Shelbyville, Kentucky. If you haven't been, you should definitely mark it on your calendars for 2019 for something to do! I've attended several events there, such as the Ground to Glass class, the Jeptha Creed Games, Learning the Art of a Cocktail class, and much more! I've always had such a wonderful experience there, and it's only 45 minutes away from Lexington!
Us bloggers decided that Jeptha Creed would be the perfect place to host our event! It's a gorgeous venue, and I'm sure if y'all seen it in person, you would also agree!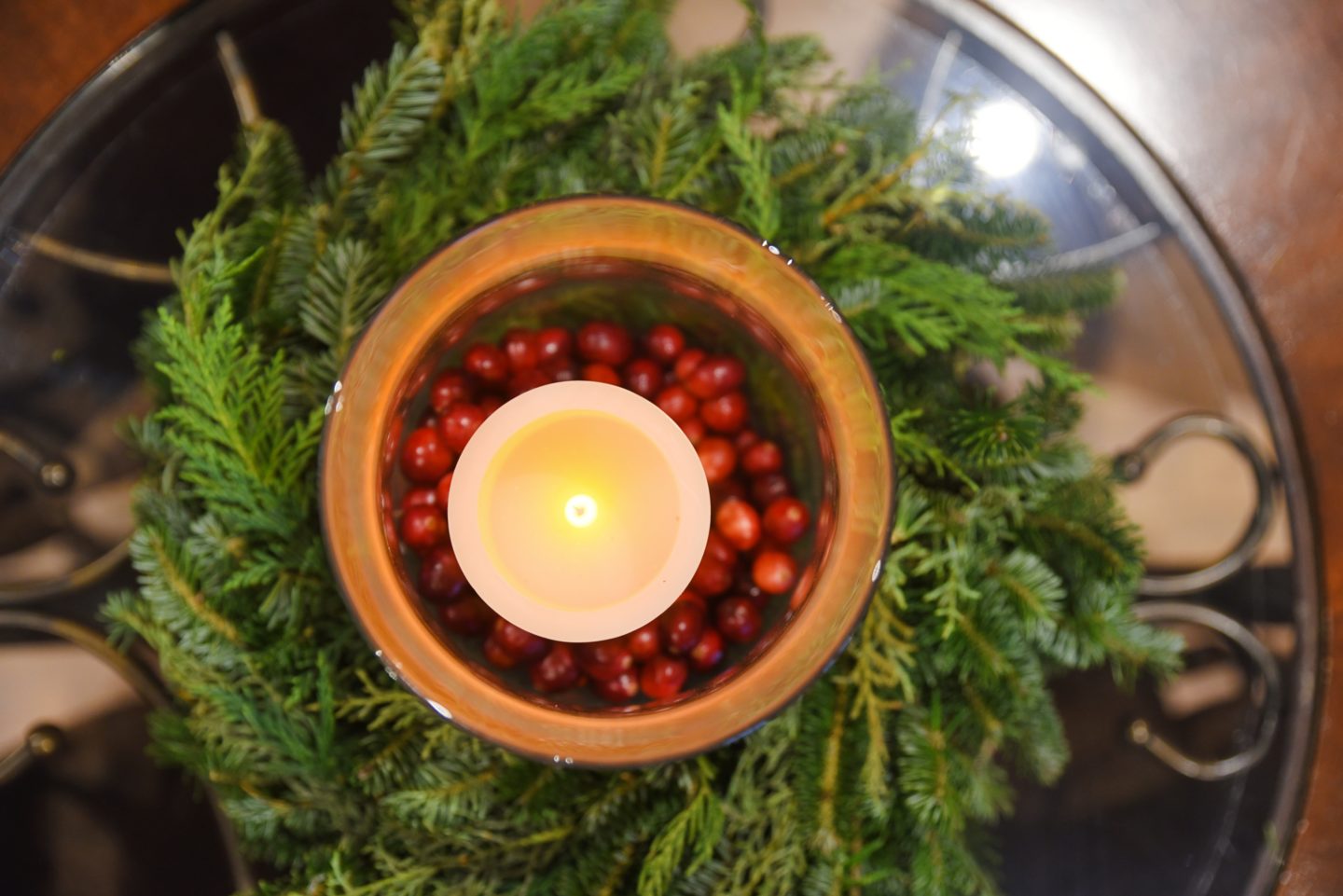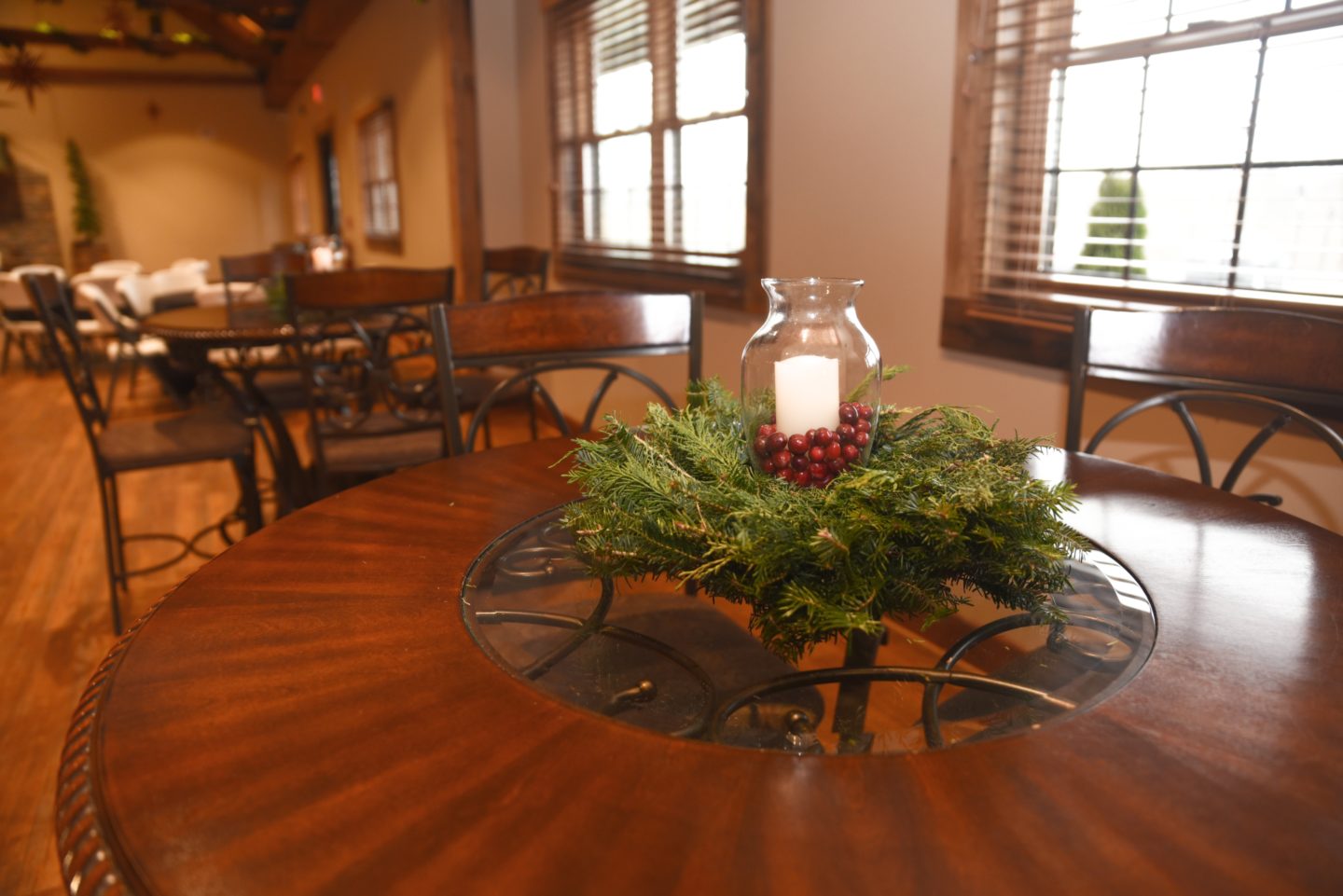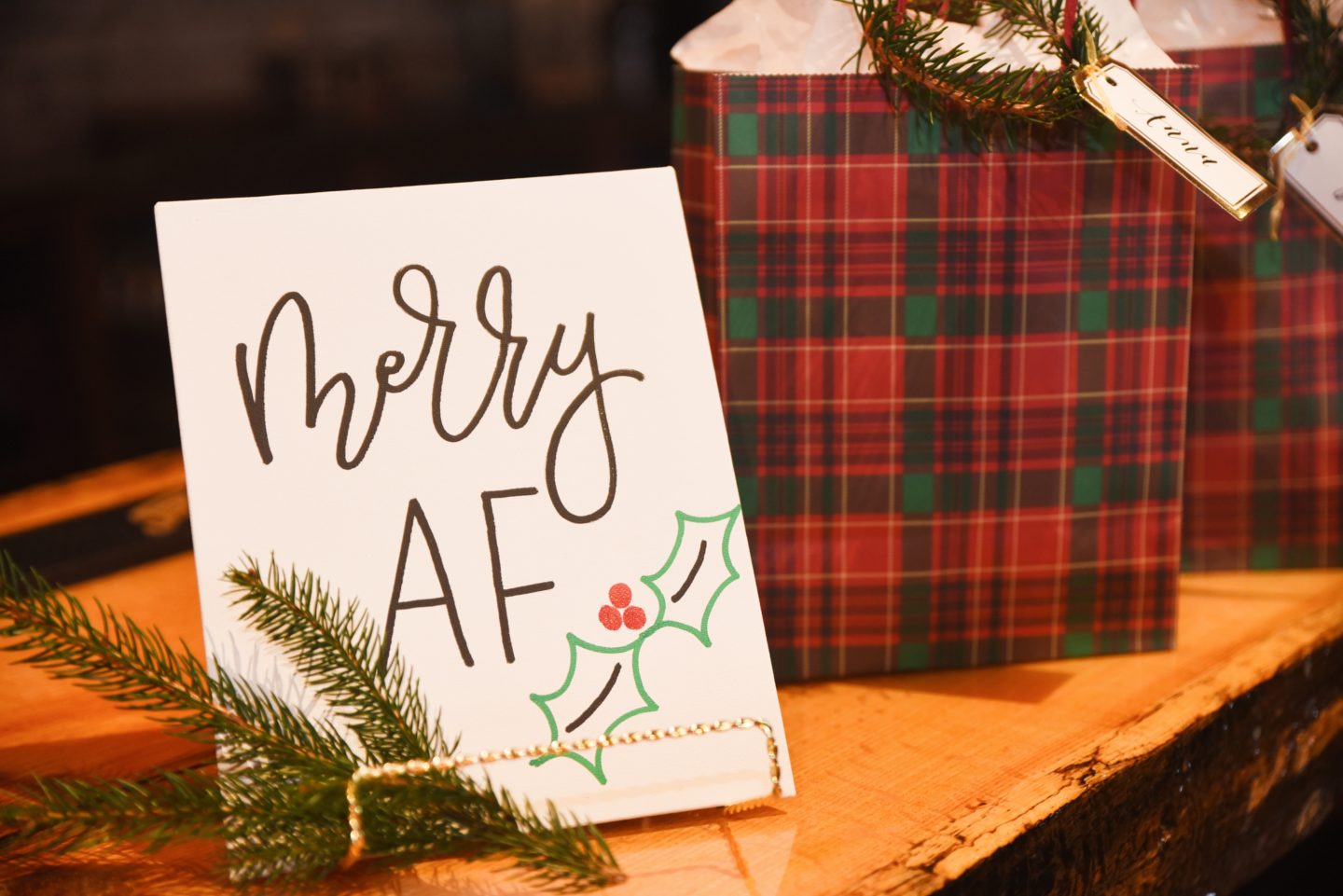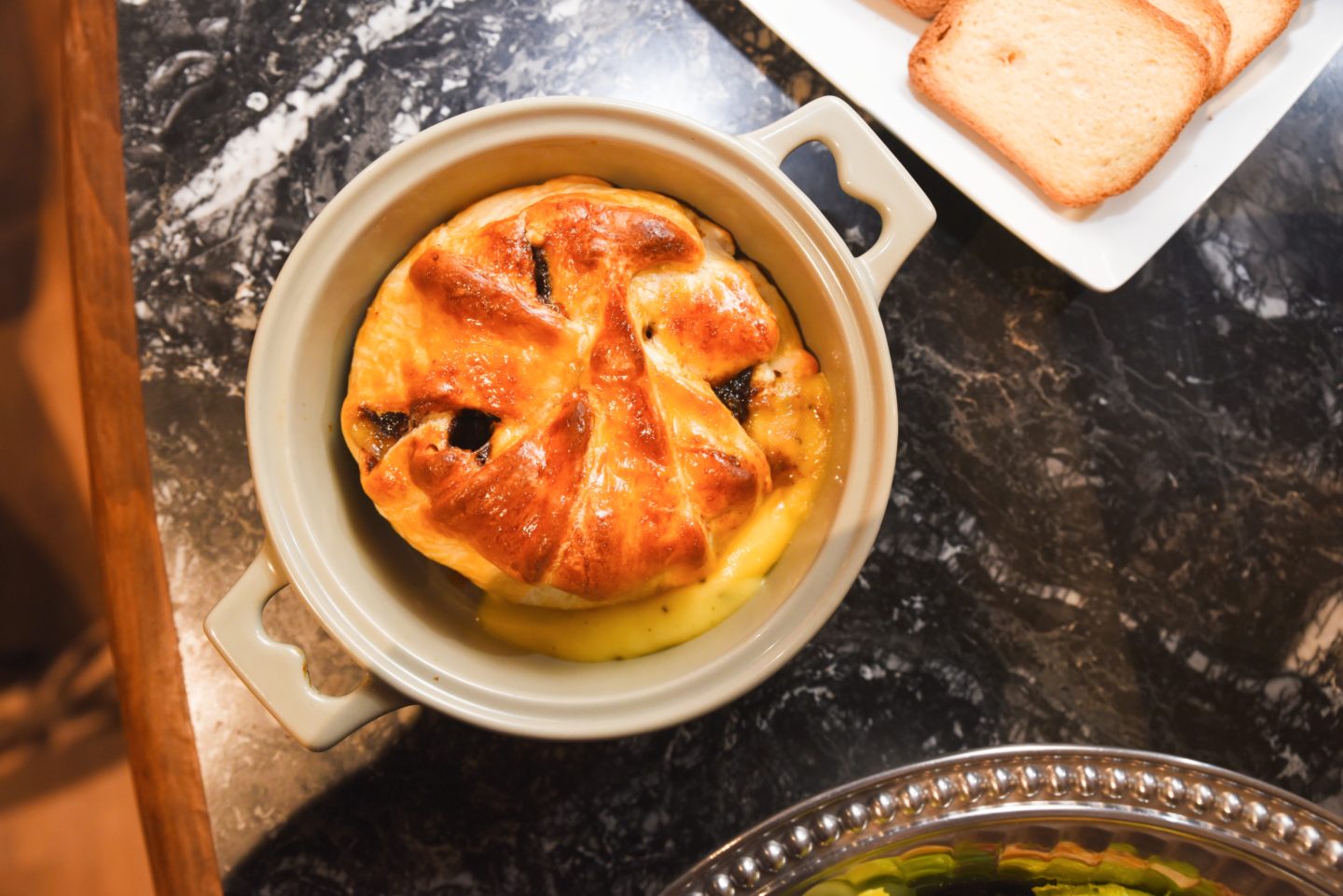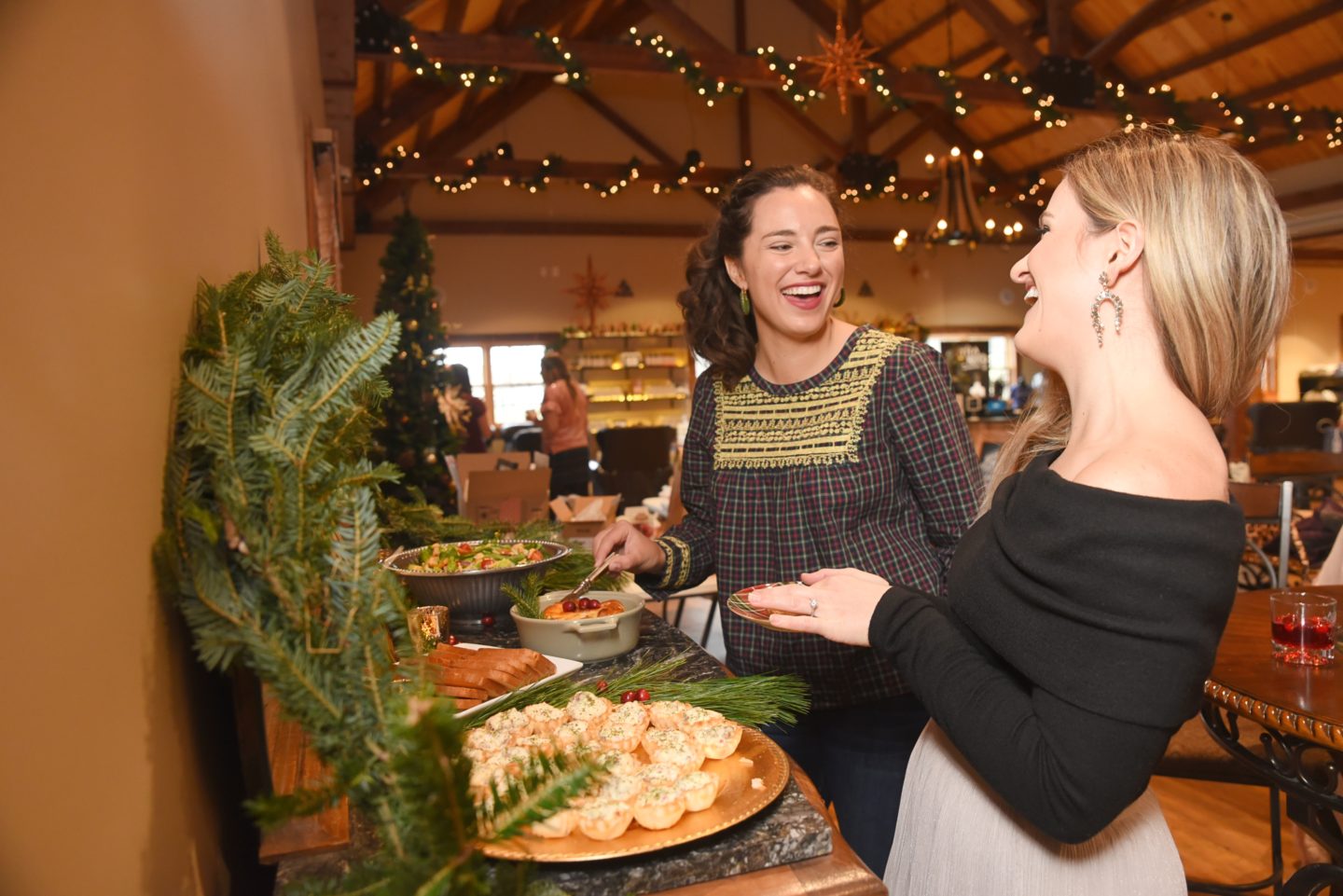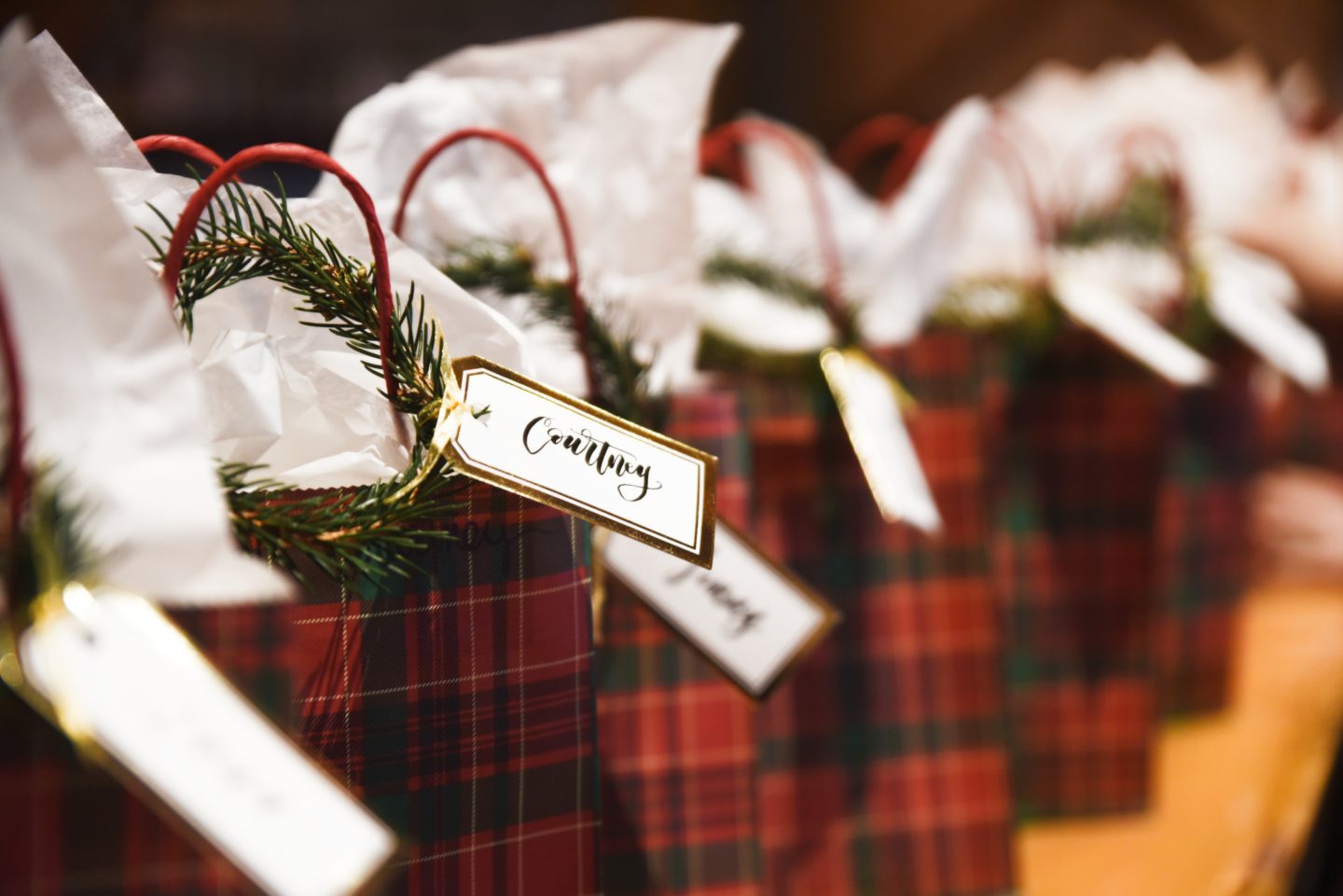 We all decided that we would pitch in to make this collaboration a success. Once we nailed down the venue, we all decided who would do that. Some of the bloggers decided to bring the decorations and others decided to make a dish. I, of course, decided to make a dish, because I'm a huge foodie and I had just received a new cookbook from my Secret Santa.
Today, all the bloggers that participated in the event are posting about a different aspect. I linked everyone's blogs below, so y'all could check them out.
I decided to make a salad, because salads are fresh and healthy, and notoriously pretty to photograph. Not only did I make the salad, but I made the dressing and croutons from scratch. It may seem intimidating, but it's actually really easy to make!
The croutons are so tasty with a lot of flavor, and the sriracha caesar dressing gave just the right amount of kick to the salad.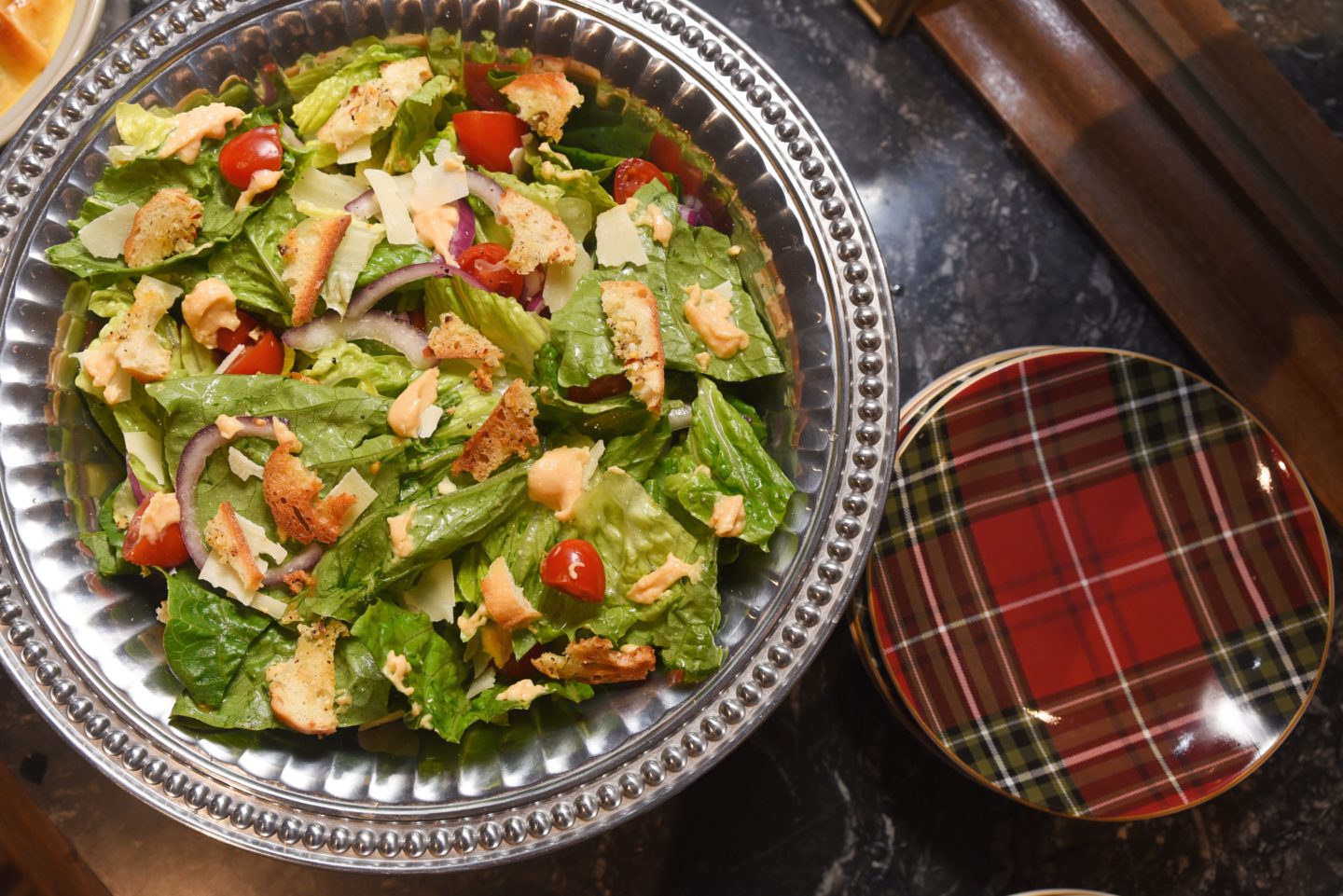 Sriracha Caesar Salad
from the cookbook, Cravings by Chrissy Teigen
Ingredients:
8 cups chopped baby romaine lettuce spears
1 cup halved cherry tomatoes, or quartered if large
1/4 cup thinly sliced red onion
Sriracha Caesar Dressing (see recipe below)
1/4 cup shaved Parmigiano-Reggiano
Kosher salt and freshly ground black pepper
Directions:
Arrange the lettuce, tomatoes, and onion on a big platter.
Drizzle with dressing to taste, and then crumble the garlic toasts on top of the platter (see recipe below) and scatter with the Parm shavings.
Season with salt and pepper with more cheese.
*serves 4 to 6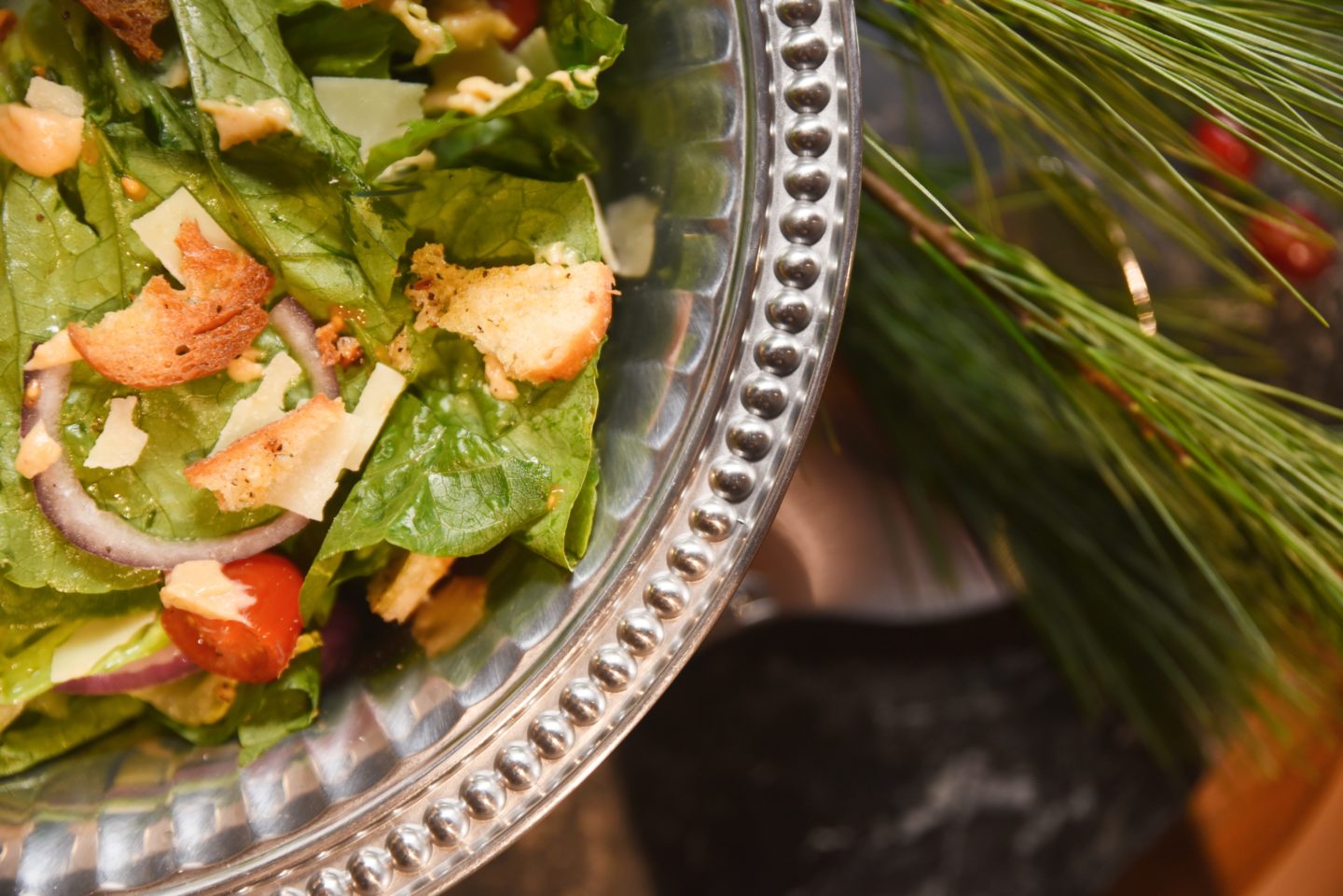 Sriracha Caesar Dressing
from the cookbook, Cravings by Chrissy Teigen
Ingredients:
1 cup mayonnaise
4 cloves garlic, smashed
1 1/2 finely grated Parmigiano-Reggiano cheese
2 tablespoons fresh lemon juice
1 tablespoon Sriracha, or more to taste
1 1/2 teaspoons anchovy paste
1 1/2 teaspoons Dijon mustard
1 teaspoon Worcestershire sauce
1/4 teaspoon kosher salt
1/4 teaspoon freshly ground black pepper
Directions:
In a food processor or blender, combine the mayo, garlic, Parm, lemon juice, Sriracha, anchovy paste, mustard, Worcestershire sauce, salt, and pepper, and process until smooth.
Refrigerate until ready to use.
The dressing will keep in the fridge for 2 weeks or so.
*makes about 2 cups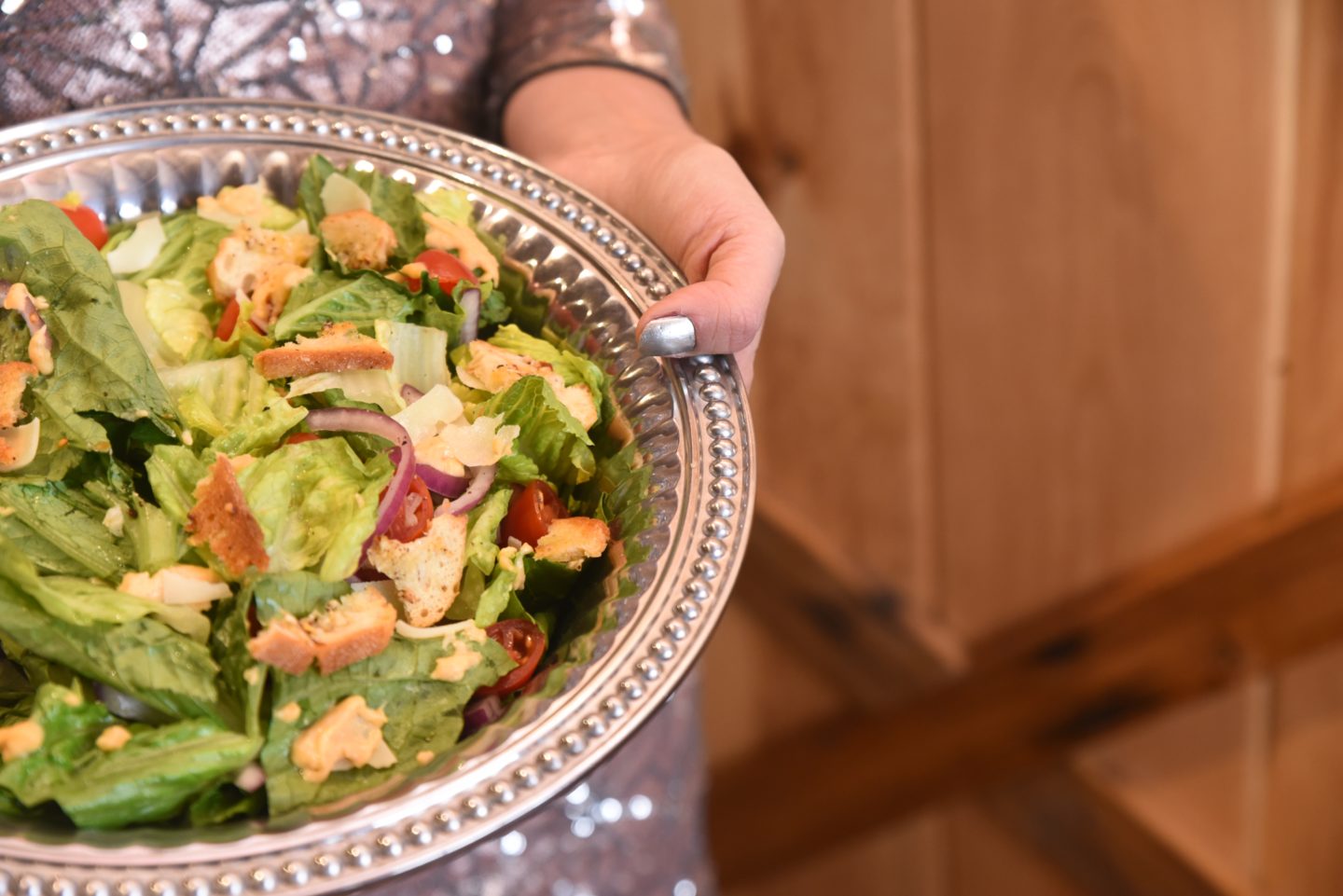 Homemade Croutons
from the cookbook, Cravings by Chrissy Teigen
Ingredients:
2 tablespoons olive oil
4 cloves garlic, very finely minced or mashed into a paste
1/4 teaspoon red pepper flakes
1/2 teaspoon salt
1/4 teaspoon freshly ground black pepper
12 thin slices of baugette
Directions:
Preheat the oven to 350 degrees. Line a baking sheet with foil.
In a small bowl, combine the oil, garlic, red pepper flakes, salt, and pepper. Arrange the baguette slices on the baking sheet and brush with the oil fixture.
Bake until browned and crisp. 11 to 12 minutes.
Cool.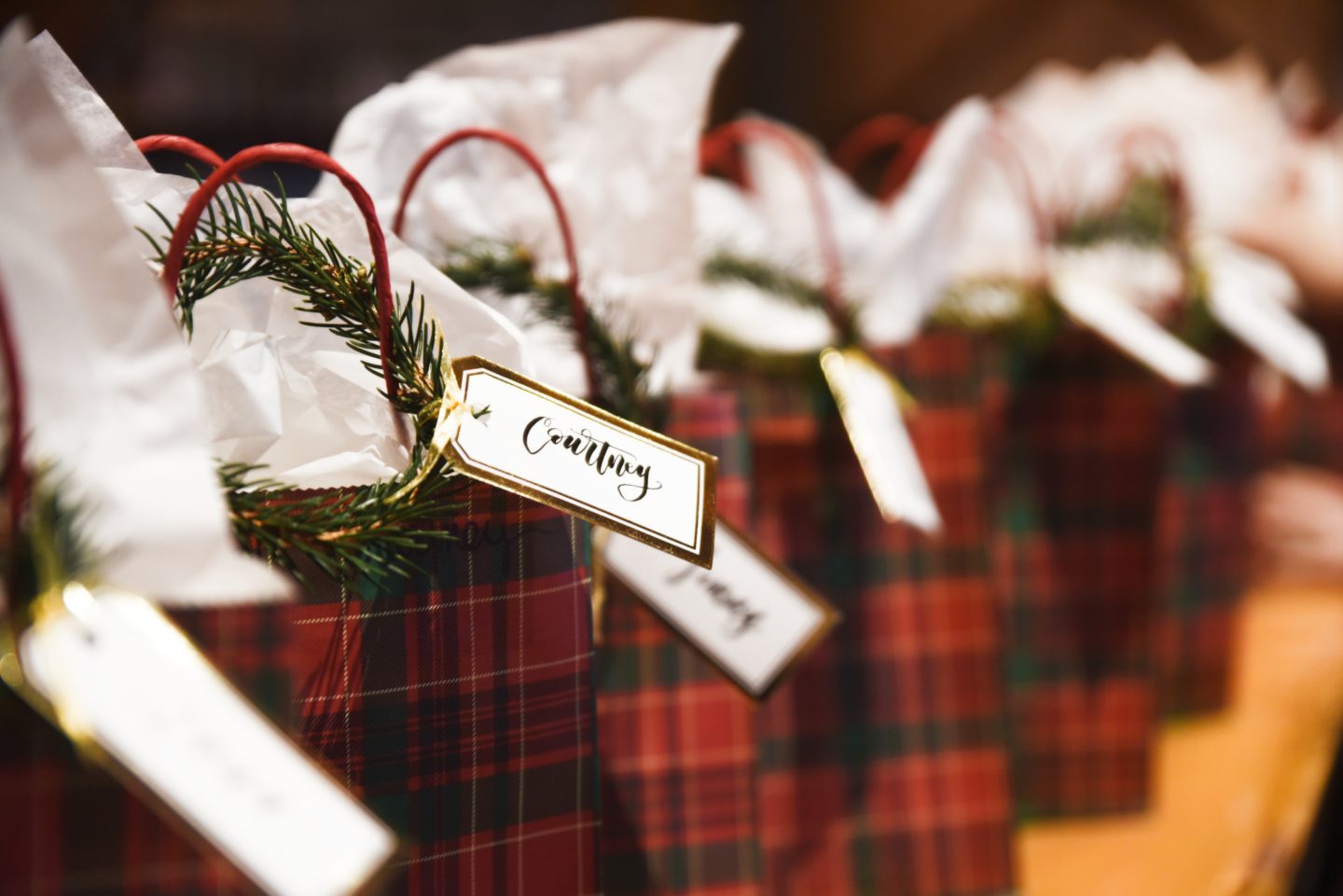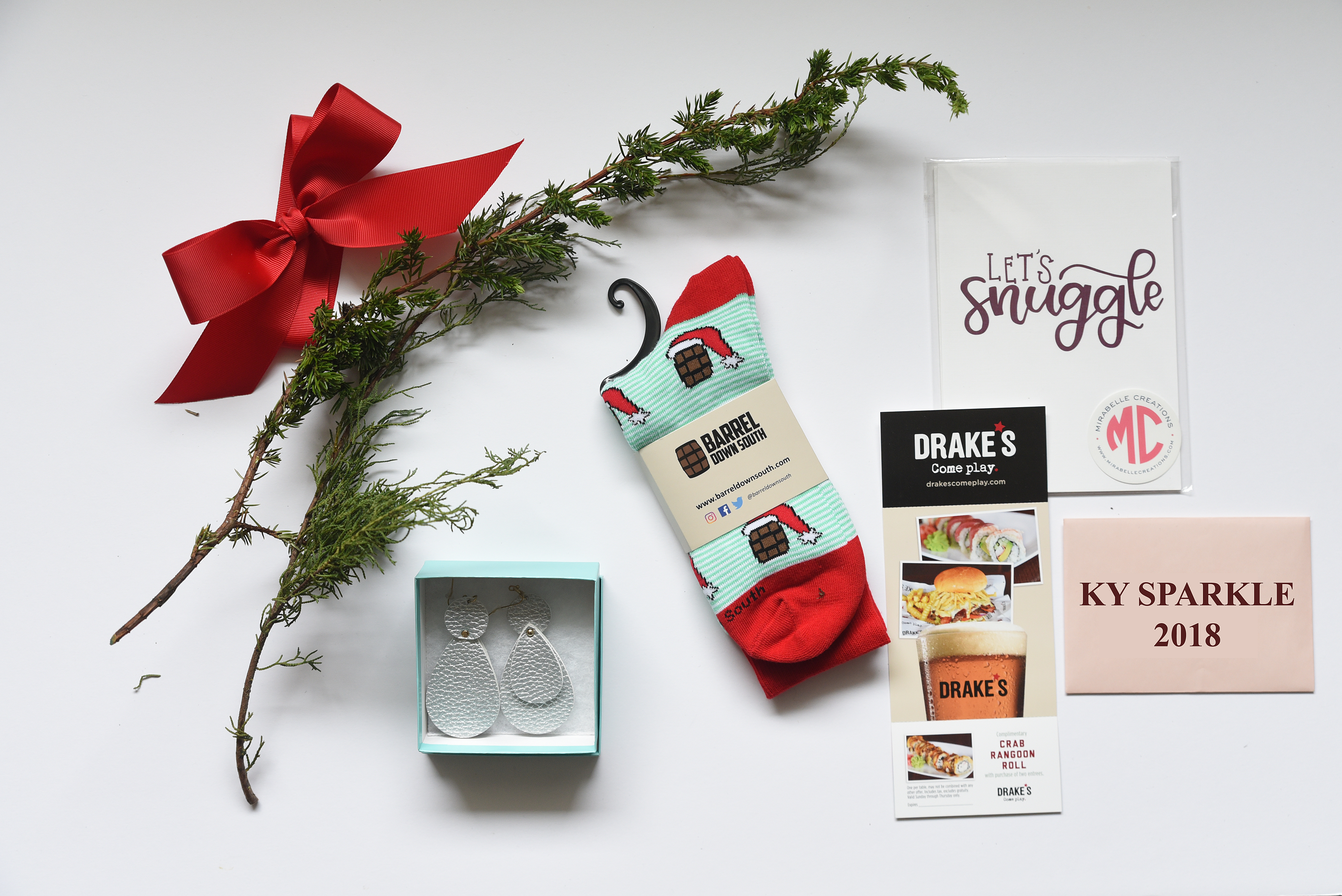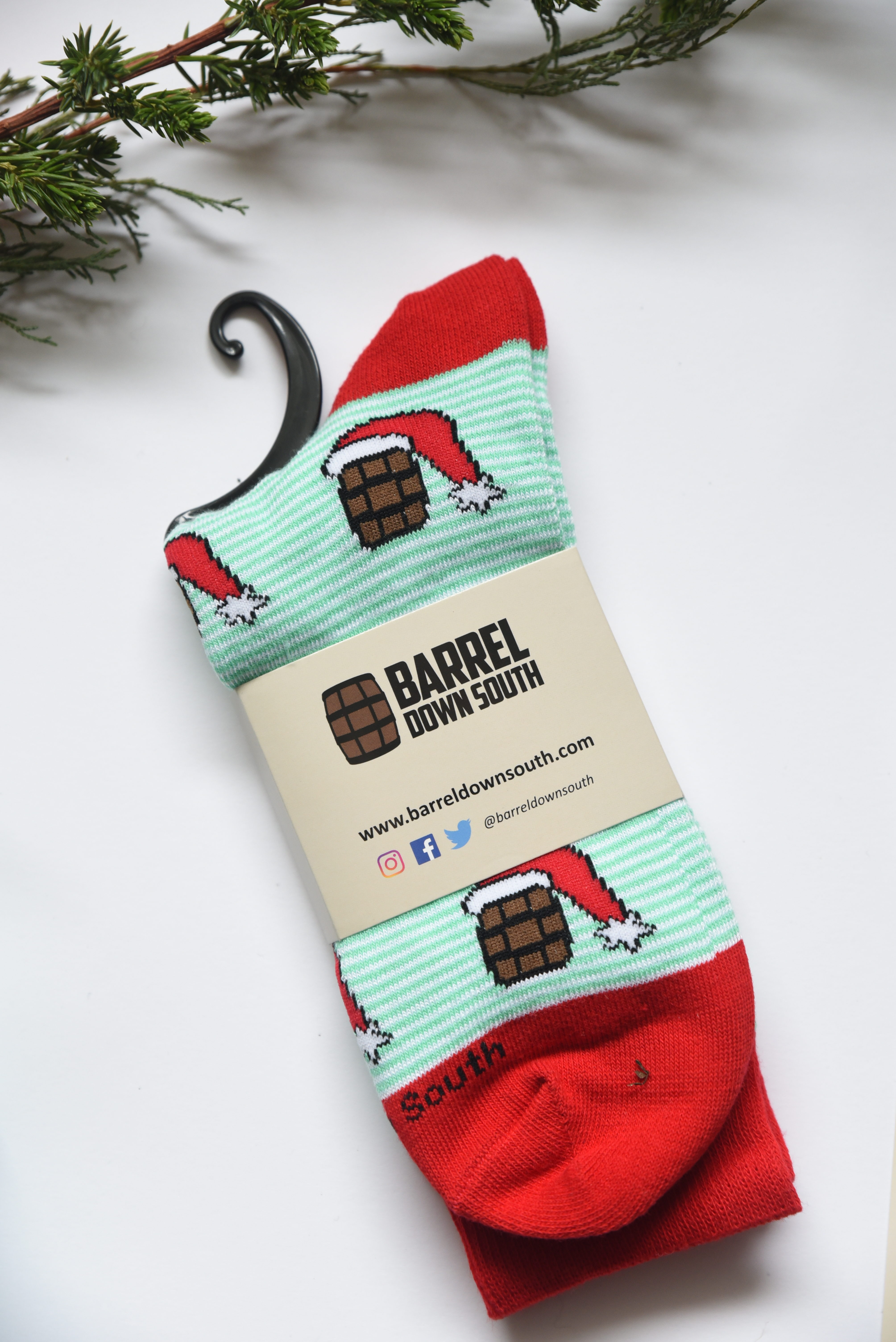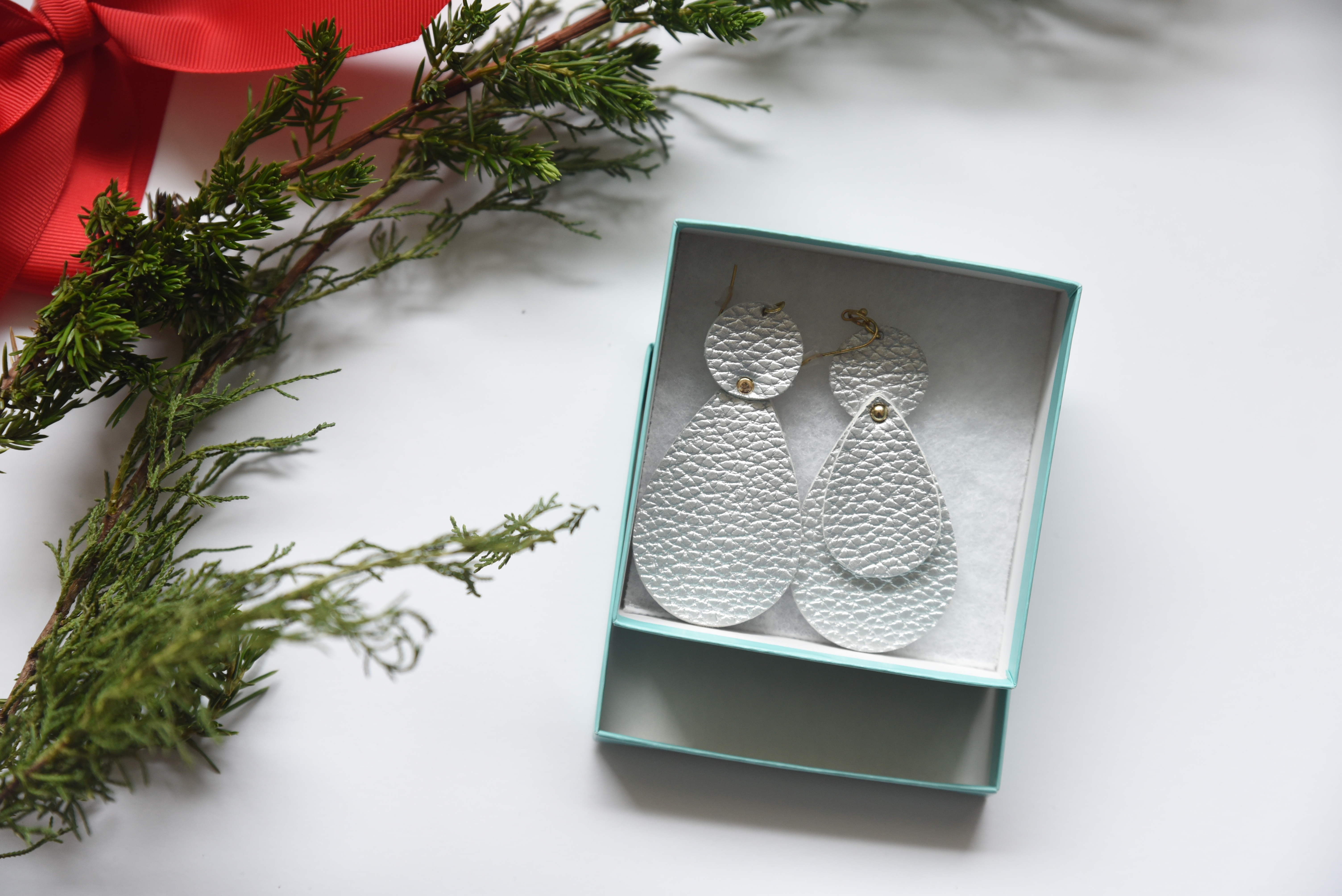 For our holiday photo shoot at Jeptha Creed, we collaborated with several local businesses that made this event possible, as well as receiving goodie bags from local businesses:
Thanks to Jenfolio for photographing our event!
Be sure to check out the local bloggers that attended the Kentucky Sparkle event:
Happy Holidays!