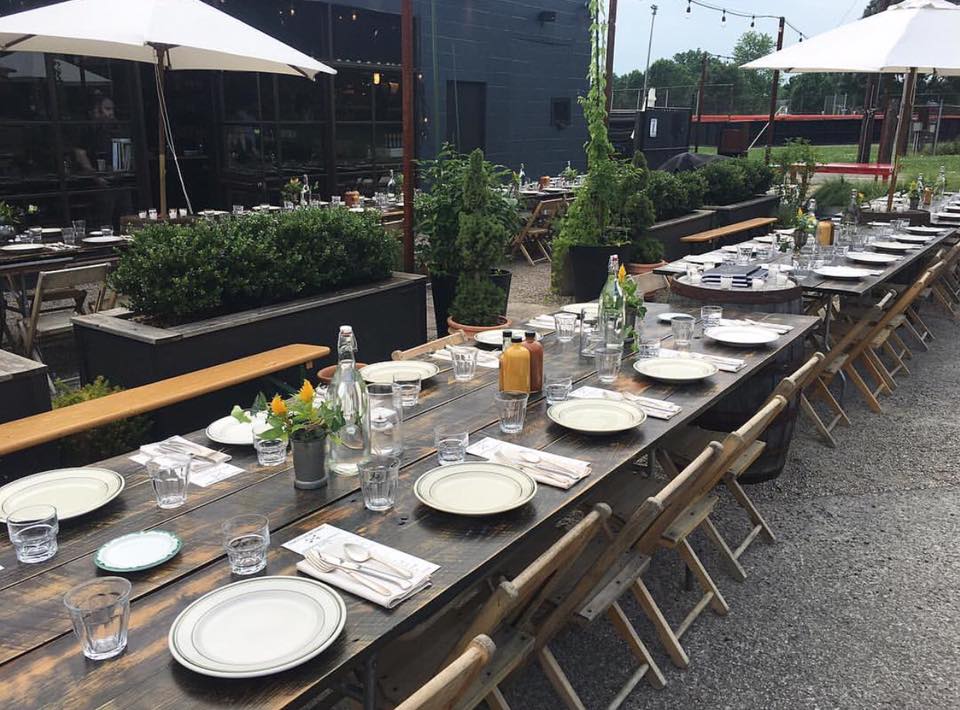 On June 12, I got to attend a private event hosted by the Original Makers Club and they partnered with Woodford Reserve and County Club. The OMC hosts several events throughout the year at various places.
"The Original Makers Club is dedicated to bringing you content that illustrates, creates, documents and archives the culture of a chosen city. Currently curating Louisville, Lexington, Cincinnati & Brooklyn. Since early 2012, Original Makers Club has curated a series of events in Kentucky and beyond that bring our publication, members and city to life.  Since then Original Makers Club has produced dinners, polo exhibitions, derby parties, the KY Bourbon Affair, Garden & Gun Magazine horse racing events, southern Bourbon celebrations and so much more.  These events carry the intent to reveal the many talents of our members to a community that yearns for events that are concerned more about going into depth, and not breadth."  —via
I had been wanting to try County Club for forever, but we never got around to it. We had always ended up going elsewhere, so I was ecstatic that we got to attend an event hosted by them. Plus, my husband is a huge fan of Woodford Reserve, which made it a win-win. For those that don't know, Woodford Reserve is bourbon. Woodford Reserve is the oldest and smallest distillery in Kentucky and it traces its origins to 1797 when Elijah Pepper began distilling in Woodford County. They also have one of the only heat cycled barrelhouses in the world.
County Club is a farm-to-table restaurant located in Lexington, Kentucky near West Sixth Brewing (And your eyes aren't fooling you; it's County Club, not country club. Lexington has a lot of farm-to-table restaurants, as well as lots more that source their ingredients locally.
"County Club is a restaurant in Lexington, Kentucky committed to exploring and expanding the American tradition of smoking meats using hardwoods and low temperatures. It examines barbecue classics by utilizing responsibly raised Kentucky cow, hog, sheep, goat, and chicken while applying flavor traditions from around the world."—via
Each of the cocktails were speciality drinks and were made with Woodford Reserve. My favorite was the Kentucky Red Zinger.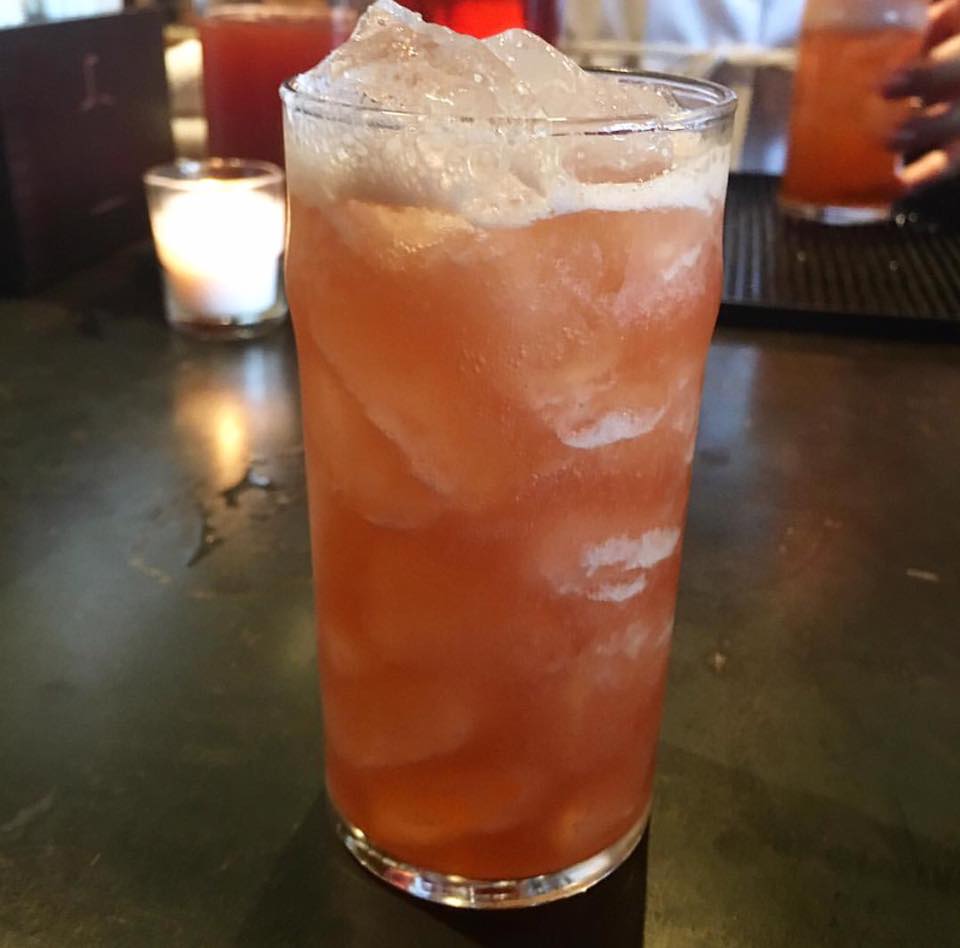 Punky Monkey: Woodford Reserve, Appleton 10, Pineapple, Lemon, Angostura, Peychaud, and Cardamom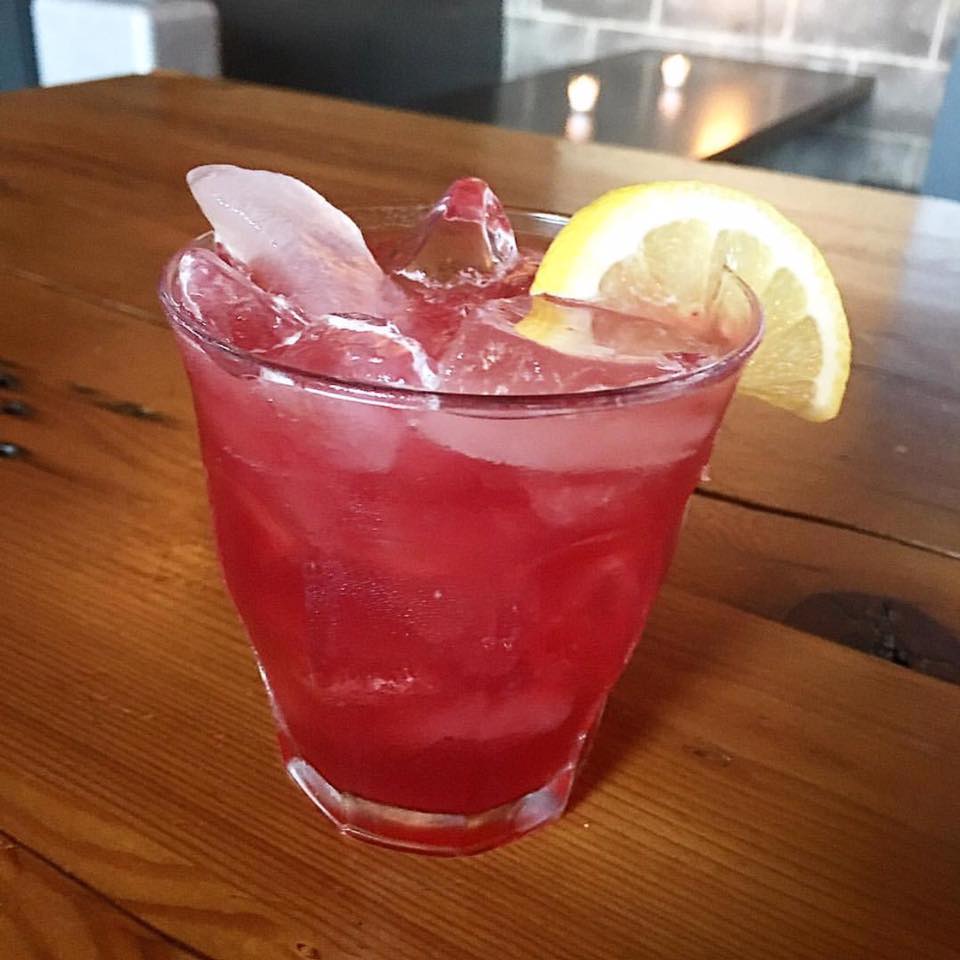 Kentucky Red Zinger: Woodford Reserve, Hibiscus, Ginger, Lemon, and Honey.
The event lasted a few hours and it was such a gorgeous evening for it. The weather was perfect. There was so much amazing food. For the appetizers, we had Smoked Berkshire Pork Belly with Pineapple BBQ and County BBQ Chips. I used to never like barbecue sauce. And everyone knows with barbecue sauce that no two are alike. But I tried this appetizer, which was smoked berkshire pork belly with pineapple barbecue and it was heavenly. I kept going back and eating more and more, but since it was an appetizer (and I already had several of the BBQ chips too), I had to save room for all the food that was yet to come and there was A LOT!!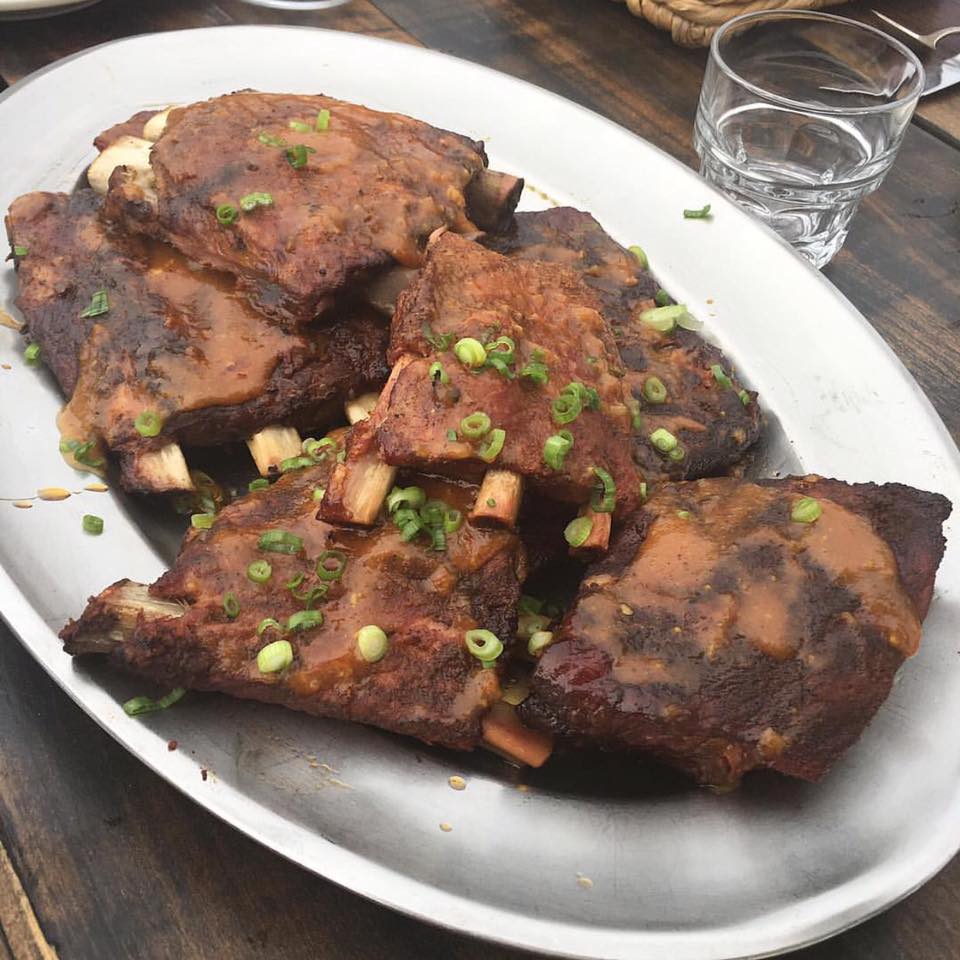 For our starters,  we had sunrise sourdough, fried green tomatoes, and marinated tomato salad. For our main course, we had smashed garlic potatoes, smoked berkshire pork ribs, and smoked Kentucky chicken. The smashed garlic potatoes and pork ribs were my absolute favorite. The meat was so tender that it just fell right off the bone.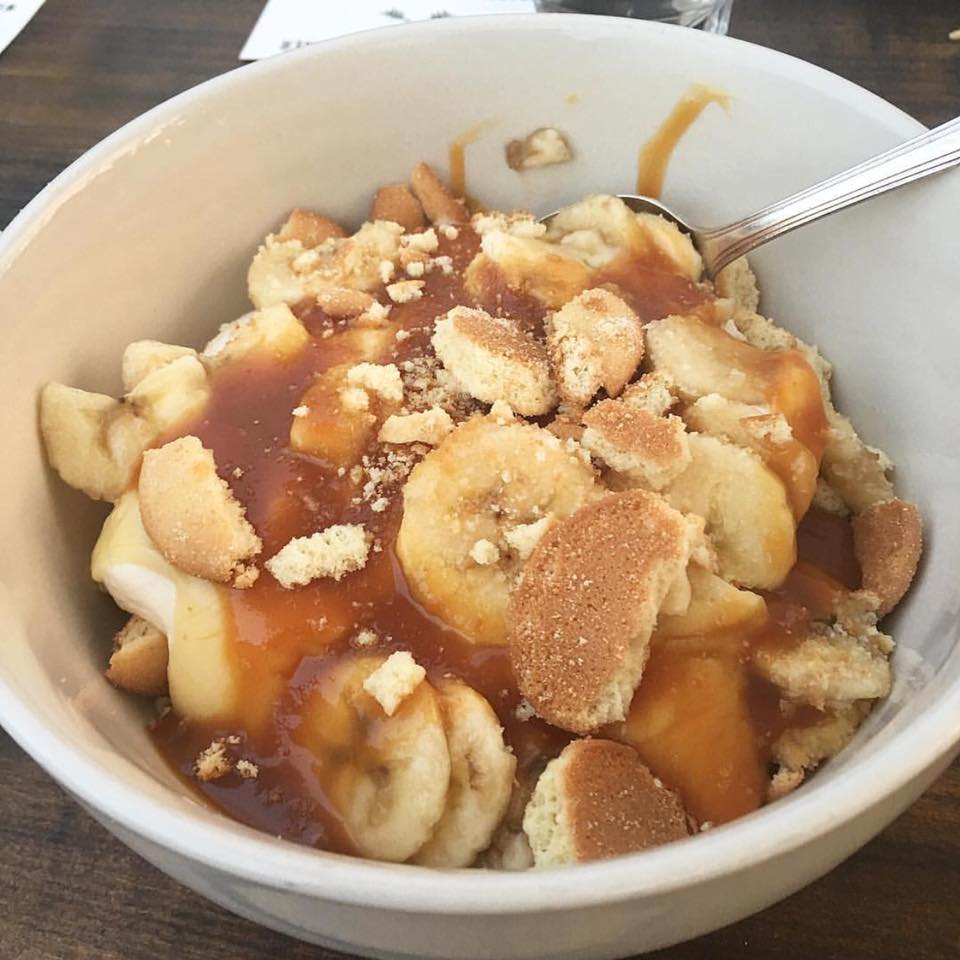 Of course, there was a dessert; banana salted caramel pudding. Banana pudding is one of my favorites and such a Southern classic. I absolutely loved it. My husband even liked it and he hates bananas.
Something you may not have known about me is that I USED to be a picky eater (but NOT anymore). I would eat the same foods, maybe out of habit. But I would've rather stayed in my comfort zone. I hated when people would pester me to try new foods. I would have tried it on my own time. And teasing and annoying me or shaming me was one sure fire way to have made that never happen. I also hated that people had preconceived notions about picky eaters being entitled or difficult, because that shows their true ignorance and inability to understand the issue.
I married a guy that will eat and try almost anything. Well, everything except coconuts and bananas, which he doesn't like. However, over the past two years, I would NOT consider myself a picky eater anymore. I'm so glad that I am not, because I probably never would have wanted to go to any foodie event, in fear of what they might have. I'm so glad that isn't the case anymore. I've branched out and tried more new foods and flavors that I can count. After all, it's super easy living in a city like I do with so many locally owned restaurants and foodie events and food festivals.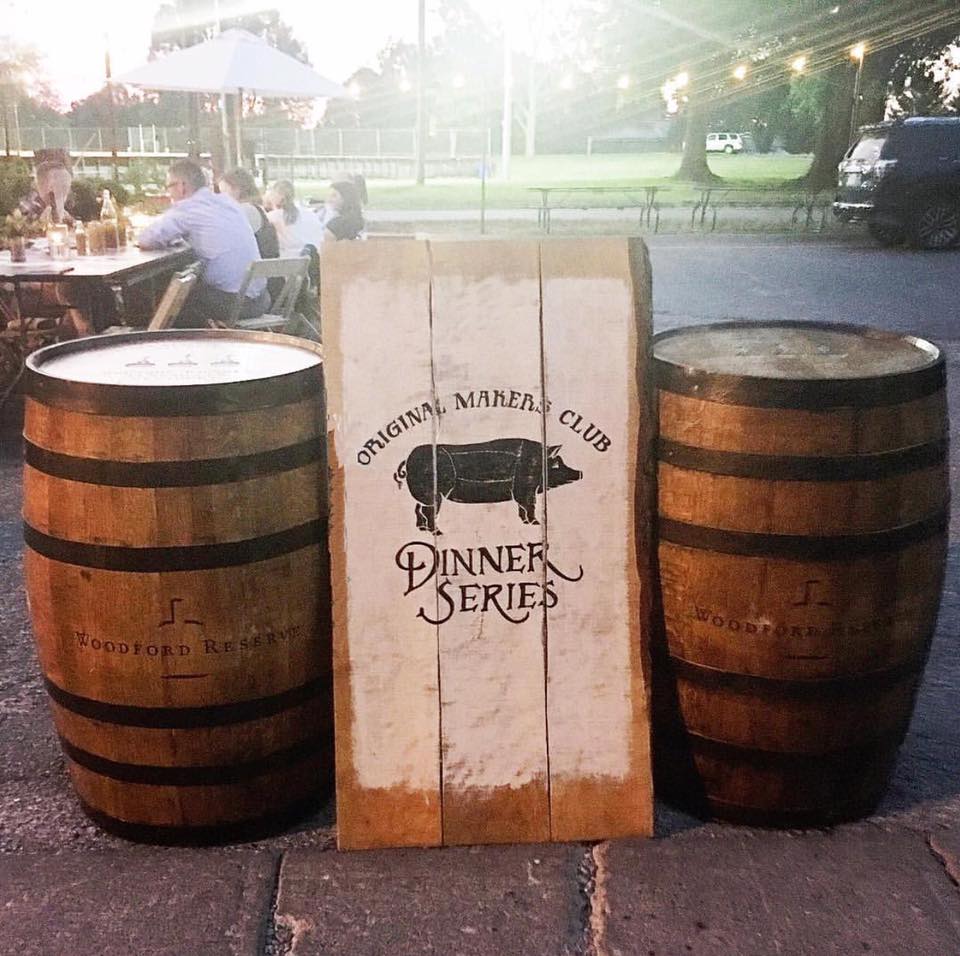 This event was also extra special for us, because the day before it was our five year wedding anniversary, so it was pretty cool that we got an extra way to celebrate it (We celebrated just the two of us on that following Monday) I can't wait to go back for lunch and dinner. If you are in the Lexington area, this is one restaurant, that you don't want to miss out on!
*Tickets for OMC's next event, Southern Supper and Shoot, can be found here. Tickets are $75 each and the event is on July 9th.