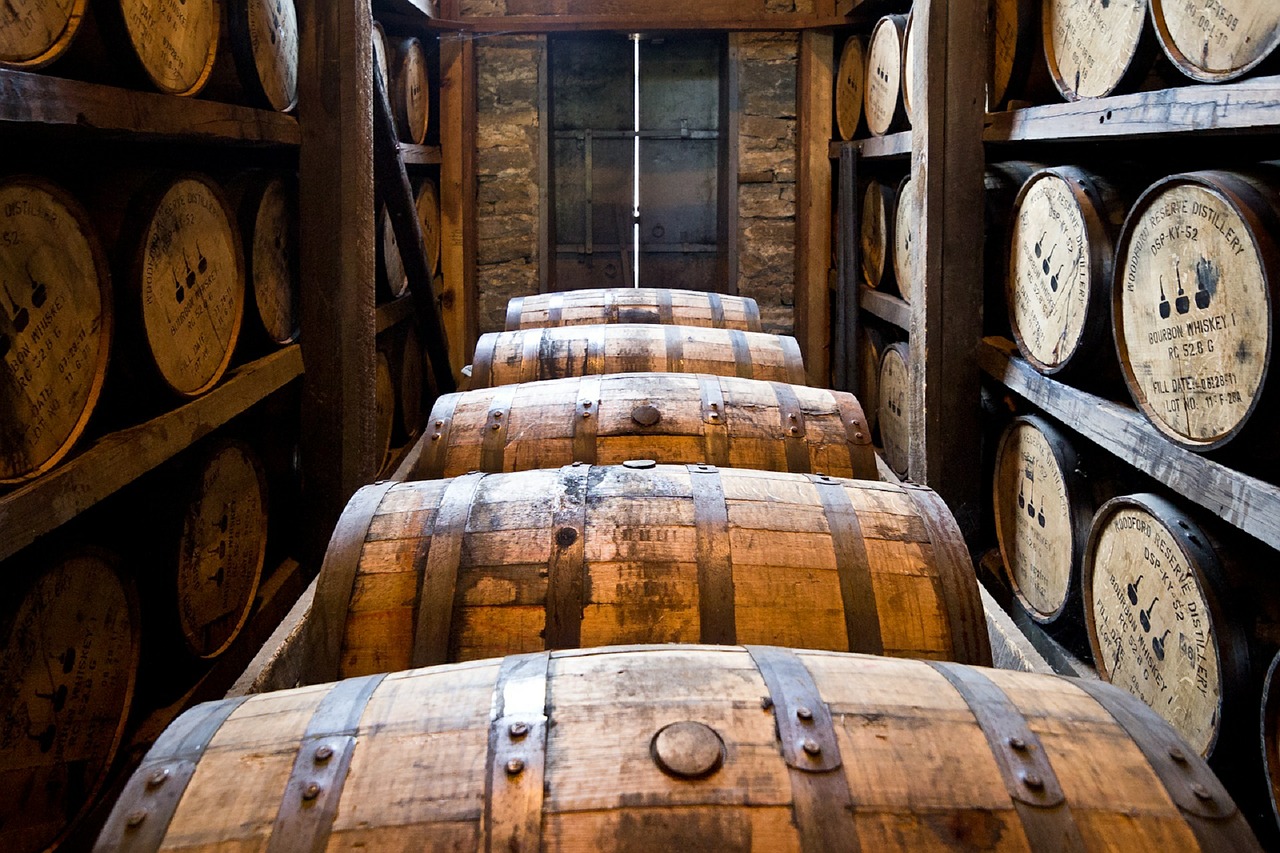 September, aka National Bourbon Heritage Month, is in full swing, and there are still plenty of chances to celebrate before the month is over! Kentucky is responsible for 95% of the world's bourbon, so there are countless events going on all throughout Central Kentucky. In fact, the Kentucky Bourbon Festival is held in Bardstown aka the Bourbon Capital of the World later this month, it's an event you won't want to miss if you are a bourbon lover!
Looking for ideas to help you celebrate National Bourbon Heritage Month? Check out these ten ways to help you celebrate!
10 Ways to Celebrate National Bourbon Heritage Month in Kentucky 
1. Attend the Kentucky Bourbon Festival
Attend one of the many bourbon related events at the Kentucky Bourbon Festival in Bardstown, Kentucky.
The Kentucky Bourbon Festival is a giant celebration of bourbon that takes place in Bardstown, Kentucky, aka the Bourbon Capital of the World. This year, the Kentucky Bourbon Festival takes place on September 18-22, 2019. This festival draws over 50,000 visitors from around the world. It's a mix of tastings, educational opportunities, and of course, a party celebrating all things bourbon. What more could you ask for?! Well, there are also barrel races, musical performances and curated dinners throughout the week. Bourbon makers from throughout the Commonwealth of Kentucky are on hand to educate visitors on their unique spirits. Often times, you'll get to chat directly with distillers who are on hand sharing their knowledge and expertise. That all sounds like a great time to me!
2.  Eat a Bourbon-Inspired Meal
Lockbox and 21C Museum Hotel (located at 167 West Main Street, Lexington, Kentucky) kicks off National Bourbon Heritage Month with a collaborative dinner, Fork & Bottle featuring Four Roses. The dinner will take place on September 12 at 6:30pm. Lockbox is celebrating the occasion the best way they know how… good food, good bourbon and good company. Come out for a special southern-style whole hog roast by Executive Chef Cody DeRosett with craft cocktail pairings Four Roses. Price is $55 per person. Cocktail reception at 6:30pm, followed by dinner at 7pm. Seating is limited! Call (859) 899-6860 to reserve your spot!
3. Drink and Dine at one of the Establishments on the Urban Bourbon Trail"
"The establishments on the Urban Bourbon Trail vary from historic hotel properties that once served Kentucky Whiskey to the likes of Al Capone and F. Scott Fitzgerald to cosmopolitan "scenes" where urban trend-setters are making retro drinks such as the Old-Fashioned and Manhattan in vogue again. Six are in downtown hotels, several have been internationally recognized as the "world's top whiskey bars" and most also feature bourbon-inspired dining. All offer bourbon flights, special bourbon cocktails and have at least 50 different bourbon labels on the bar with trained staff that can explain the nuances and tasting notes in the varied offerings from Jim Beam Black to Elmer T. Lee."
Make the drive up to Louisville after a day at Kentucky's greatest distilleries and visit some of the establishments on the Urban Bourbon Trail. This collection of bars and restaurants have significant knowledge of bourbon and are eager to share their favorite beverage with you.
Your goal? Get six stamps! (Note: Any purchase at these establishments will earn you a stamp – you don't have to be a bourbon drinker!) As soon as you collect six, redeem your passport at the Louisville Visitor Center – or send it by mail – and receive the annual edition of the Urban Bourbon Trailblazer T-Shirt.
To start, pick up an Urban Bourbon Trail Passport at the Louisville Visitor Center, which is located on 4th & Jefferson Streets downtown or at any one of the 44 participating bars & restaurants. You can find all participating establishments: HERE!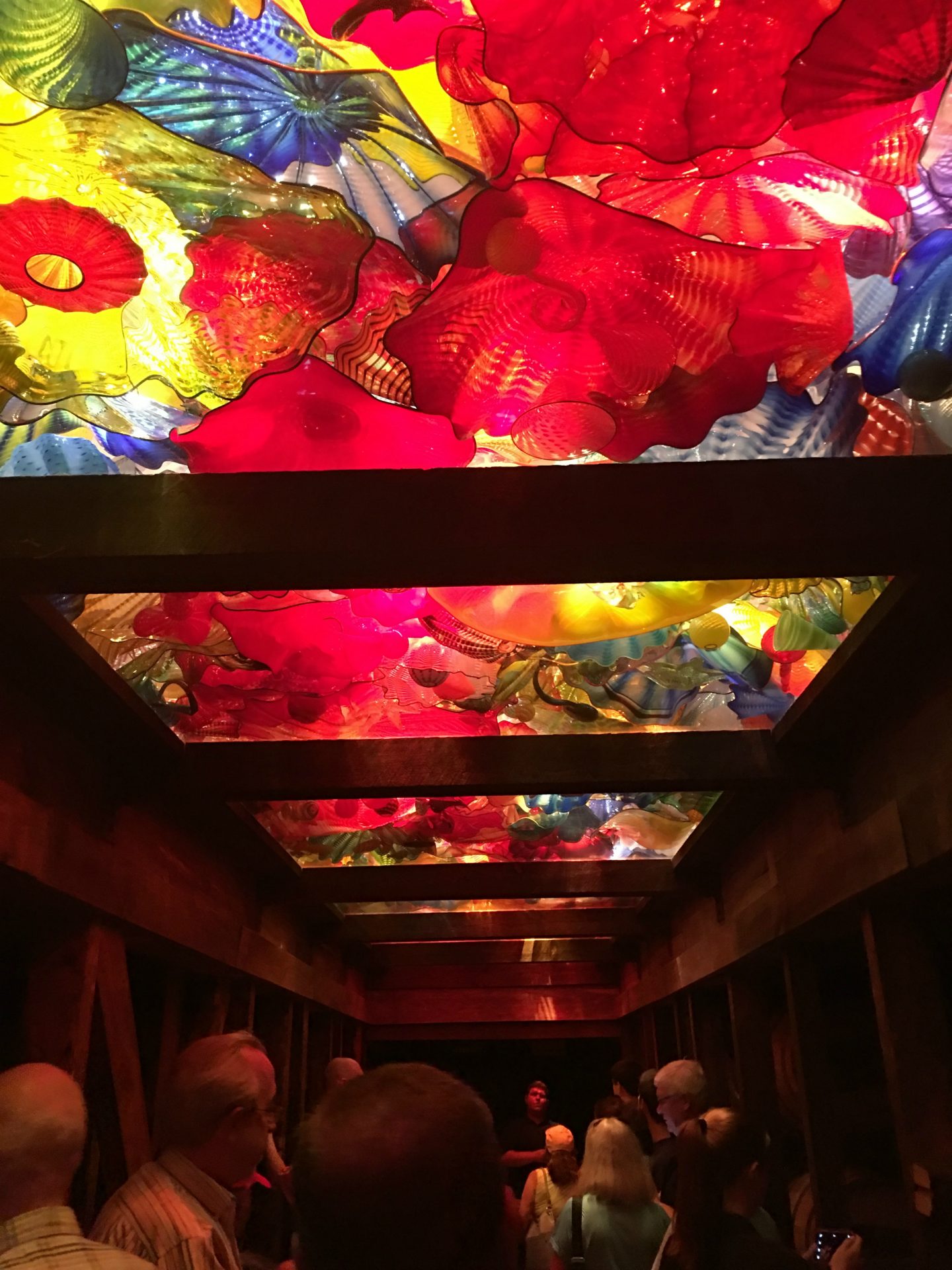 4. Visit one of the many bourbon distilleries in Kentucky
Kentucky is responsible for 95% of the world's bourbon. YES, IN THE WORLD! So, of course, Kentucky is home to many bourbon distilleries. In 2009, Kentucky had eight distilleries. Now, ten years later, Kentucky has SIXTY-EIGHT distilleries! Talk about growth! To be precise, there are thirty-two counties with at least one distillery! 
My favorite distilleries are: Buffalo Trace, Woodford Reserve, and Maker's Mark.
If you haven't done so already, you should make one of your goals for 2019 to complete the Bourbon Trail!
5. Watch the World Bourbon Barrel Championship Barrel Relay
This competition has been a must-see for over 25 years! Representatives from your favorite bourbon brands compete for the coveted title of Bourbon Barrel Relay Champion. Men, women, and multi-player distillery teams race against the clock as they roll 500 pound barrels around a 40-foot course and swiftly assemble them into a mini rickhouse structure. The event is held on Saturday, September 21 at 11am at Great Lawn in Bardstown, Kentucky.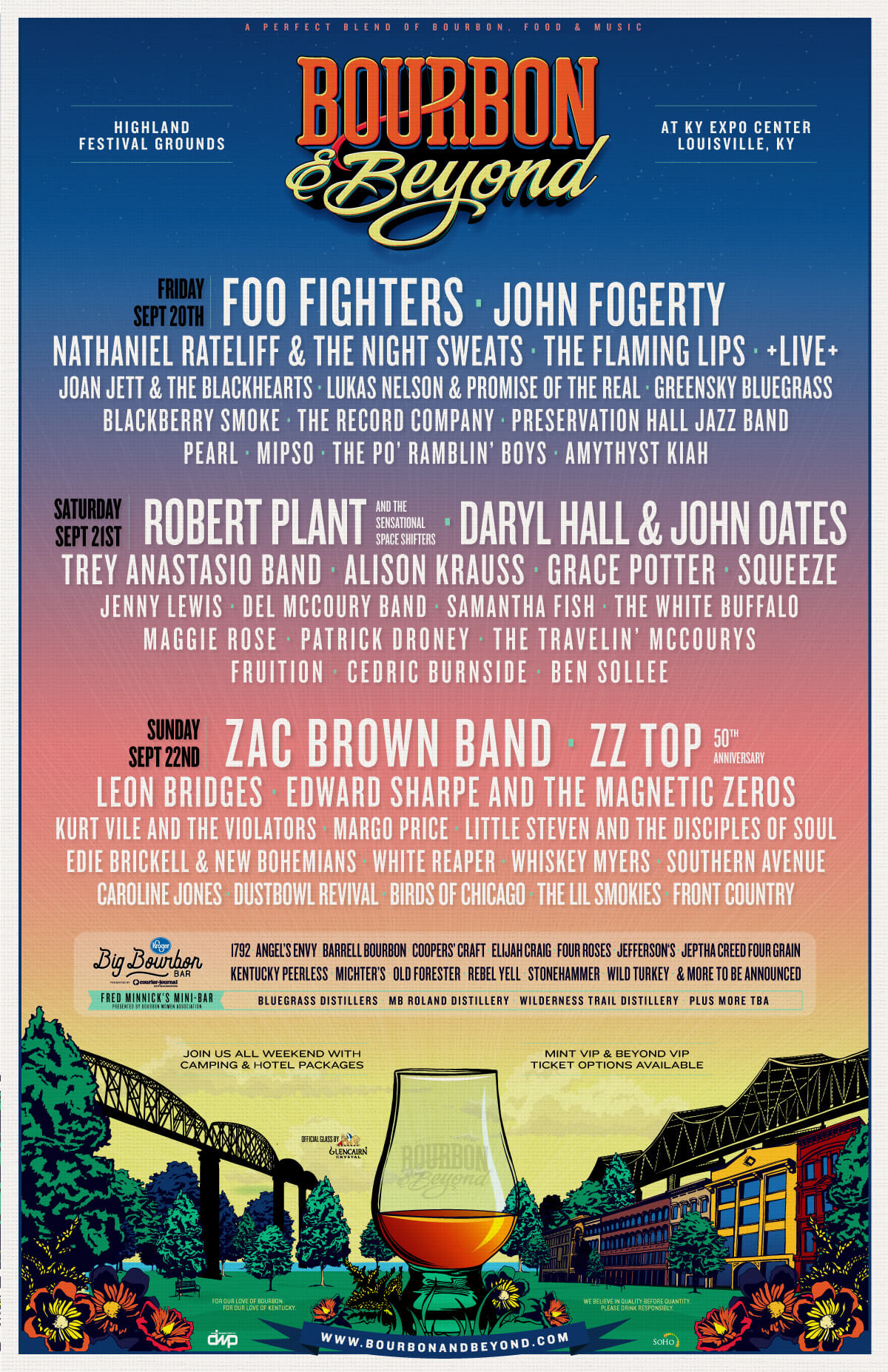 6. Go to Bourbon and Beyond
Go to Bourbon & Beyond, a food and music festival in Louisville, Kentucky on September 20-22, 2019 (Tickets from $89.50 to $1,599). Bourbon & Beyond was in development for two years and was born out of a meeting that the Louder Than Life organizer had with Louisville Mayor Greg Fischer. 2017 was its first year! This 3rd annual festival has expanded to three days this year
Bourbon & Beyond includes many live music sets, as well as 30 bourbon and food-focused experiences. If you are into bourbon, music, and food, this is an event that you won't want to miss! Get tickets: HERE.
At Bourbon & Beyond, there will be over forty bourbon brands, a dozen masters and celebrities, and a plethora of workshops, talks, demos, and experiences! This will be an amazing weekend full of culinary experiences, which include chef demos and some great eats from local restaurants! 
THE CURRENT MUSIC LINEUP INCLUDES:
Headliners at Bourbon & Beyond are the Foo Fighters, Robert Plant and the Sensational Shape Shifters, Zac Brown Band, ZZ Top, John Fogerty and Daryl Hall and John Oates.
BUT WAIT A MINUTE… Want to go to THREE festivals for the price of one??
This September, Louisville is hosting THREE back-to-back music and food festivals. Each of them will cost more than $100 to attend! But there's a deal that you might want to consider taking advantage of! Danny Wimmer Presents — the company behind Bourbon & Beyond, Louder Than Life and Hometown Rising — is offering a Trifesta pass for people who want to attend all three. The pass costs $229 for eight days of music. This is a deal you won't want to pass up!
The Trifesta pass is a ticket that grants you admission to three music and food festivals: Hometown Rising, Bourbon & Beyond and Louder Than Life. Each festival will feature different genres of music, but each festival will have appearances from bourbon brand representatives, established chefs, and a culinary component. See more details about the Trifesta pass: HERE.
The dates of the festivals are:
7. Watch NEAT: The Story of Bourbon
NEAT is a feature-length documentary that explores the world of bourbon. Back in 2017, there was a hometown screening at the Kentucky Theater. This documentary shows its viewers the process of what it takes to distill bourbon, as well as what makes bourbon culture stand out among all the rest. This story is unique in that it shows more than just the process, but also why you open a bottle. It's about time. It's about how to spend it, who to spend it with, and how to savor the moment. Time.
It not only celebrates America's Native Spirit, but the time and relationships and artistry that go into making the wonderful spirit that we know as bourbon. The film was produced by fellow Lexingtonians; local Lexington composer AJ Hochhalter, Lexington businessmen Corey Maple and Gannon Diggs, and Micah DeYoung of Louisville. Hollywood actor Steve Zahn also appears in the film as himself.
It's available to watch on Netflix and/or Hulu.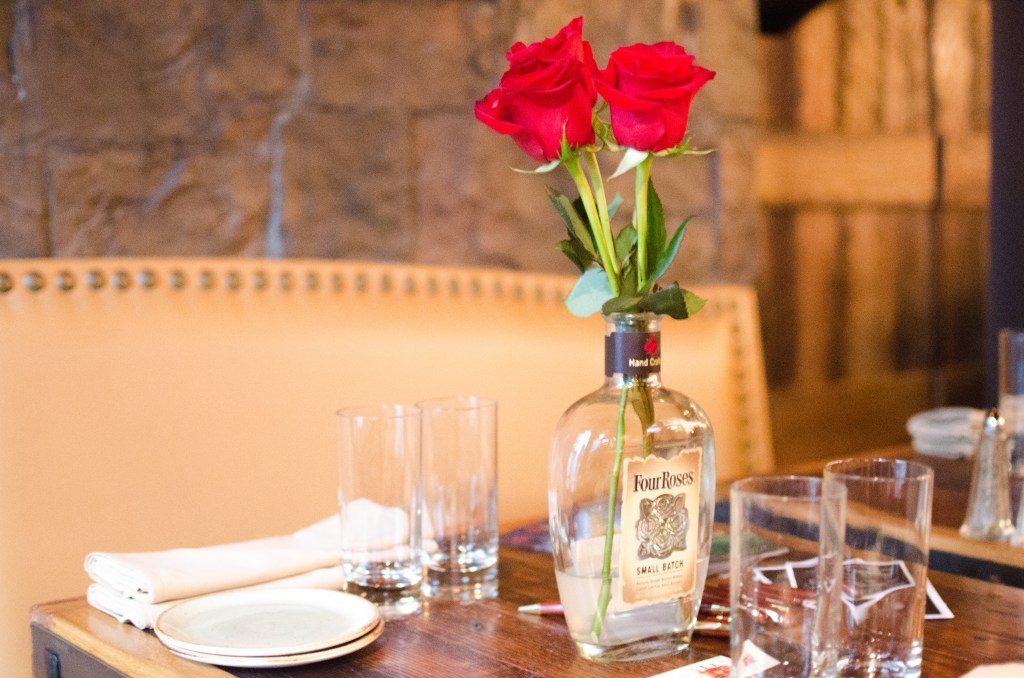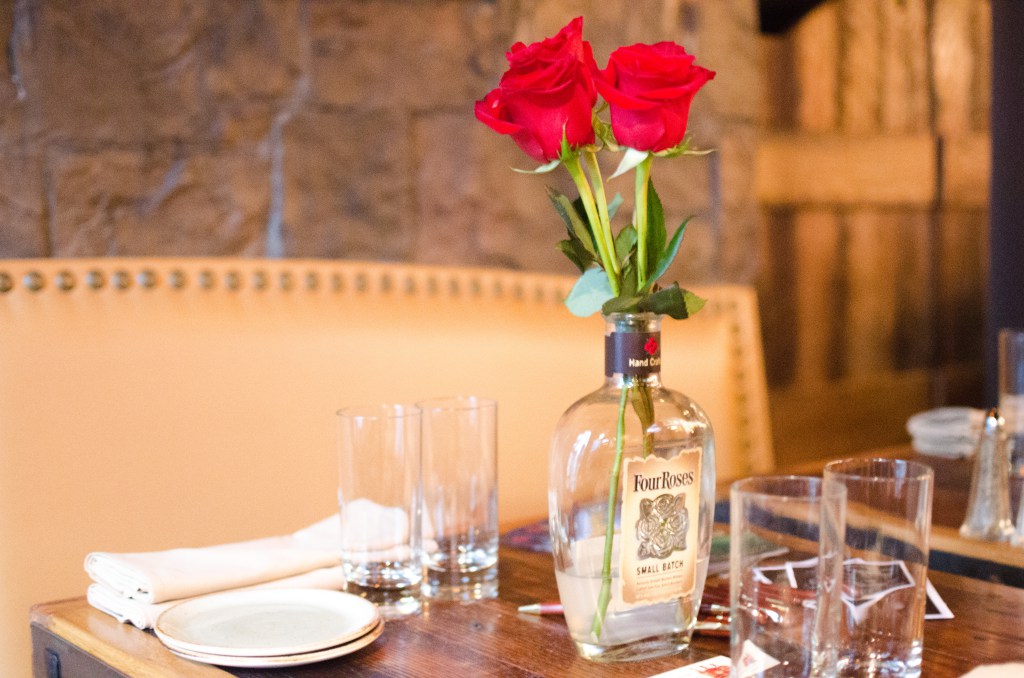 8. Get your hands on a rare bourbon
Get your hands on a bottle of Four Roses 2019 Limited Edition Small Batch Bourbon. Good luck with that, because it is extremely hard to get since it's only made in limited quantities. Four Roses celebrated an important milestone last year – the 130th anniversary of Four Roses.
Last year's Limited Edition Small Batch Bourbon was named the World's Best Bourbon by the World Whiskies Awards. The 2019 Limited Edition Small Batch marks the first Four Roses limited-quantity bottling to feature a 21-year-old bourbon which is from the distillery's OBSV recipe. This release will also feature a 15-year-old OESK, 15-year-old OESV and 11-year-old OESV. Four Roses will distribute about 13,000 hand-numbered bottles that will go for a suggested retail price of $140.
Each year, the Limited Edition has a different recipe. A  21-year-old OBSV, a 15-year-old OESK, a 15-year-old OESV, and a 11-year-old OESV were selected for this year's Limited Edition Small Batch. This year's Limited Edition was bottled at 112.6 proof.
| | |
| --- | --- |
| NOSE | Elegant aromas of oak, honey, red raspberries and vanilla. |
| PALATE | Bright, sweet fruits, cinnamon, baking spices, and mellow barrel flavors. |
| FINISH | Rich, soft and lasting finish. |
The special bottling will first be available in limited quantities at the Four Roses Distillery and Warehouse & Bottling Facility Visitor Centers on Saturday, September 21 beginning at 9am. The Limited Edition Small Batch will roll out to additional retailers in the weeks following.
9. TAKE A TOUR WITH MINT JULEP TOURS
Mint Julep Tours offers several special bourbon experience tours. Mint Julep Tours was founded in 2008 by owners Sean and Lisa Higgins. Their goal has always been to share their love for Louisville and Kentucky.
"From fully customized outings to crafted public experiences, Mint Julep Experiences is Kentucky's premier destination management company for the Kentucky Bourbon Trail®, legendary horse farms, historic landmarks and the Commonwealth's rich culinary scene."
Mint Julep Tours was named one of the  "Best Guided Drinking Tours in America" by Condé Nast Traveler.
10. Bike the Country Run Burn
Love biking and bourbon? The Bourbon Country Burn is be the perfect event for you! 3 Days, 250 Miles, 11 Distilleries, 1 Event.
The Bourbon Country Burn is a three-day, fully-supported bicycle tour of the bourbon distilleries and thoroughbred horse farms of Kentucky. This year marks it third year, and it is going to be held on September 27-September 29, 2019. You can explore quiet country roads and quaint communities en route to distilleries nestled amongst the rolling bluegrass hills. Daily distance options range from 20 to 100 miles. You can stop at up to six different distilleries throughout the event. Back at Bourbon Base Camp, located at Kentucky Horse Park, sip local bourbon from the same distilleries you biked to that day and enjoy live entertainment with friends, old and new.
How do you plan on celebrating National Bourbon Heritage Month?