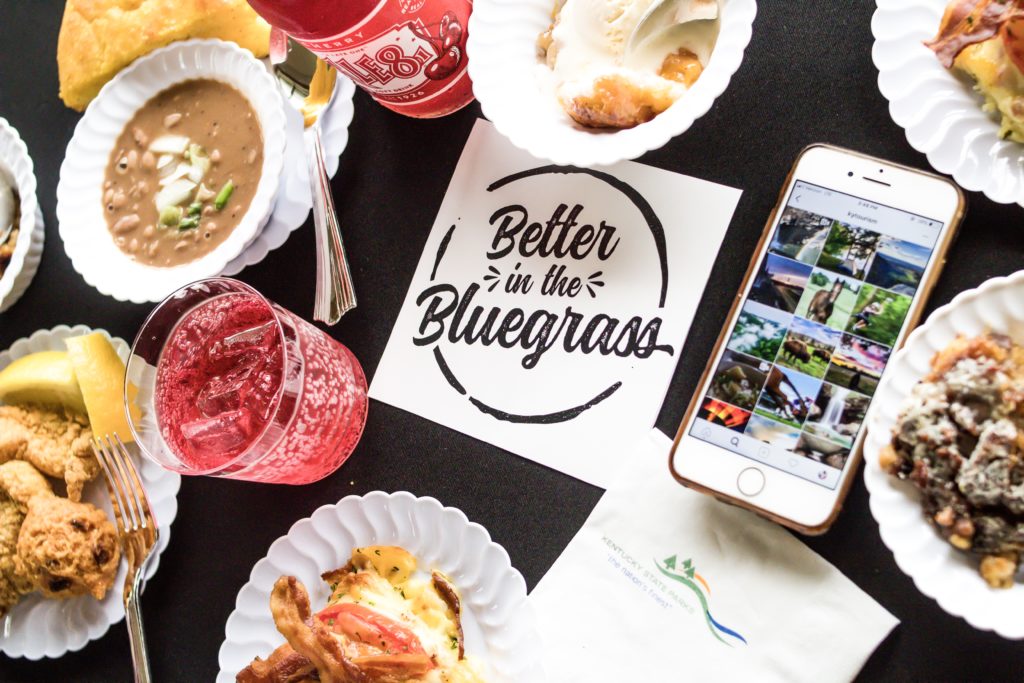 This post is sponsored by Kentucky Tourism. Thank you for supporting brands and businesses that support Fabulous in Fayette!
Last week, Kentucky Tourism invited me to their Kentucky State Parks Culinary Trail Media Event that kicked off the Better in the Bluegrass Culinary campaign! With this Culinary Trail, we are continuing to celebrate the traditional flavors and rich culinary heritage of the Bluegrass State. If you don't know that Kentucky is a culinary food haven, then you should! Kentucky has caught the eye of the producers of Top Chef and will be the location of Season 16!
I'm super excited that I got to be a part of the launch of the Better in the Bluegrass campaign! It's definitely one that you will want to experience!
Visit Kentucky to experience the #BetterInTheBluegrass Culinary Trail at one of the nine state parks @KentuckyTourism @KYStateParks
Click To Tweet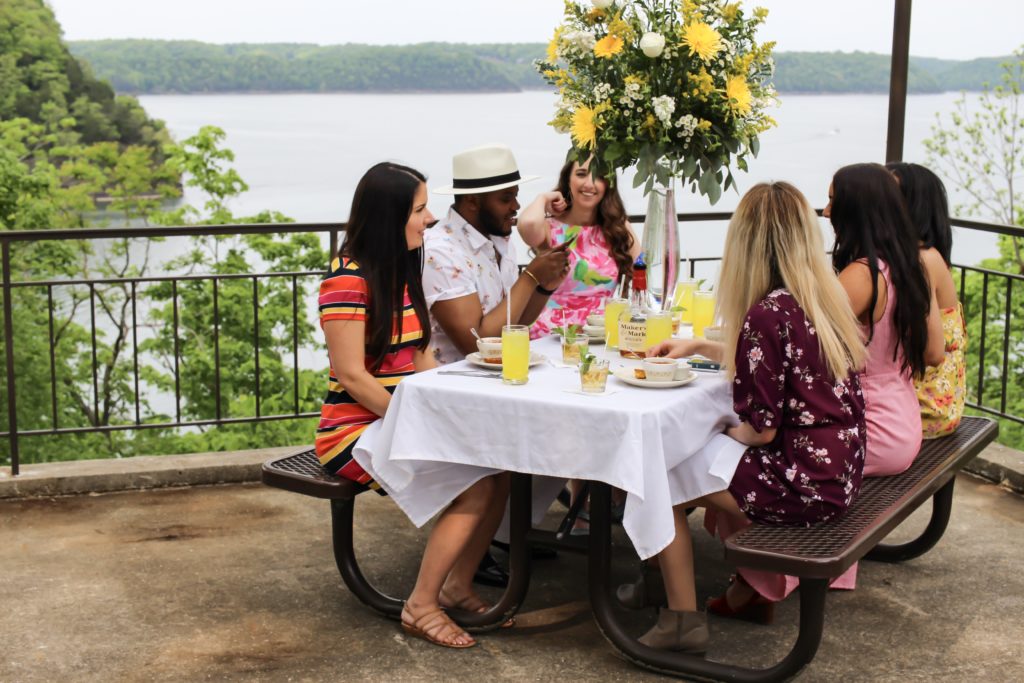 If you live here than you probably already know about that amazing food that Kentucky has to offer, but to many, Kentucky is a hidden gem of Southern fare. Kentucky has tons of one-of-a-kind restaurants and chefs that specialize in local ingredients and distinctive cuisine. Enter the brand new culinary tourism initiative named Better in the Bluegrass, which will offer nine regional signature meals. Kentucky is sure to be put on the map and known to others now that Kentucky is hosting the 16th season of Top Chef.
Experience the different cuisines of Kentucky by completing the Culinary Trail! @KentuckyTourism @KYStateParks
Click To Tweet
The Better in the Bluegrass campaign encourages guest to learn about the unique cultural aspects of each region that in turn contribute to their signature dishes. A group of talented chefs, farmers, food producers, historians, and tourism professionals from across Kentucky worked together to create these nine signature meals that best represent the ingredients and tastes from each of the tourism regions.
The launch of the Better in the Bluegrass campaign was at Lake Cumberland State Resort Park at the Lure Lodge, which is located in Jamestown, Kentucky. Lake Cumberland State Resort Park is located about 70 miles south of Lexington, Kentucky.
Did you know?
Lake Cumberland is one of the top vacation destinations in the eastern United States.
Lake Cumberland is considered the nation's number one house boating destination.
Lake Cumberland is one of the ten largest man-made lakes in the country.
This scenic lake covers over 63,000 acres with more than 1,200 miles of federally protected shoreline. It is an ideal spot for all types of water sports, camping, hiking and more.
Lake Cumberland in Jamestown, Kentucky is one of the top vacation destinations in the eastern United States @KentuckyTourism @KYStateParks
Click To Tweet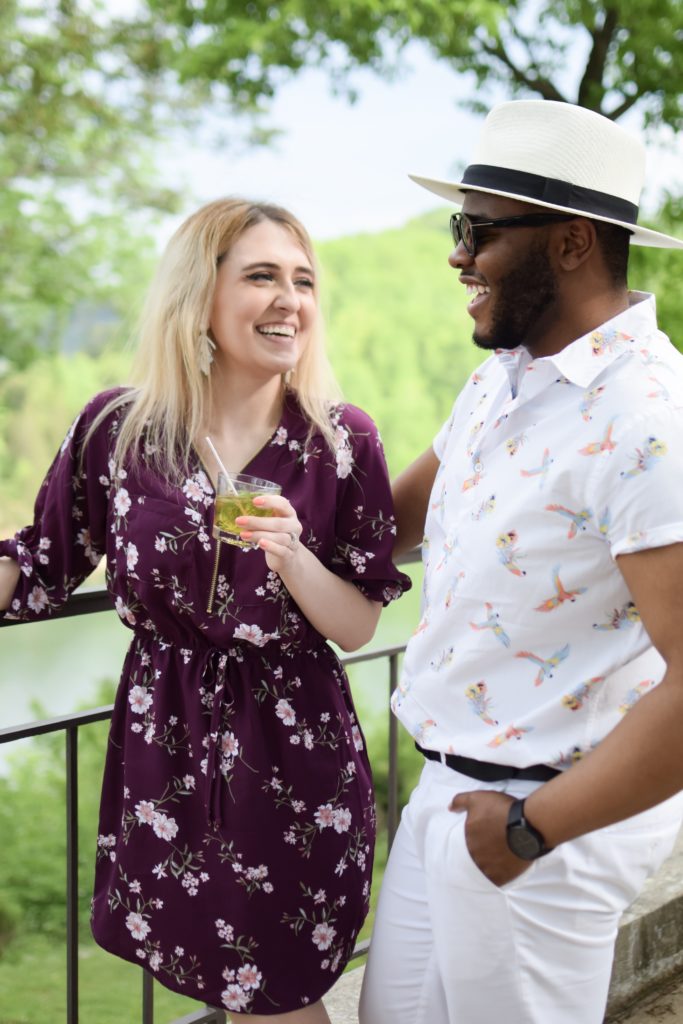 Top Chef is coming to Kentucky!
Everyone knows of Lexington and Louisville in Kentucky and how they are known for their food and how the culinary scene is rapidly growing in each city. In December, Lexington was named by Zagat, which is a restaurant guide, as one of the most exciting cities in the United States.
Top Chef producer, Diana A. Schmedeman said that her team tries to pick locations that vary by size and culture, as well as cities that are generating national buzz. Judges Tom Colicchio and Graham Elliot both visited Louisville separately last year and were impressed with the talent. Colicchio headlined the cooking demonstration stage at Bourbon & Beyond and Graham Elliot got to show off his skills at the Courier Journal's Food & Wine Experience (I actually got invited the Courier Journal's Food & Wine Experience, because of my blog, and I even got to meet Graham Elliot!).
[RELATED: Courier Journal Food and Wine Experience 2017 in the Beautiful Norton Commons]
The challenges this season of Top Chef will take place in Kentucky and will be filmed in Louisville, Lexington, and Lake Cumberland. Local businesses such as local purveyors and restaurants will take part!
Season 16 of Top Chef will be filmed in Kentucky - Lexington, Louisville, and Lake Cumberland! @KentuckyTourism @KYStateParks
Click To Tweet
Let me give you a little sneak peek of some of the food I ate from the different regions of Kentucky! Then I'll tell you a little about each park that is participating in the Culinary Trail, along with the featured dishes, which include, appetizer, entree, sides, dessert, and beverage.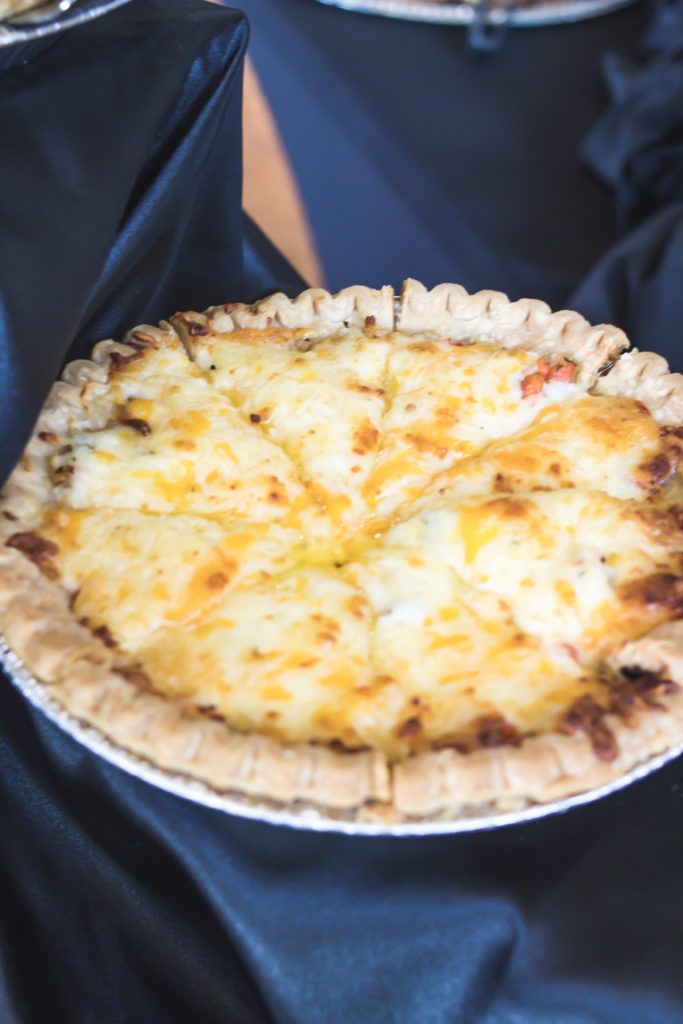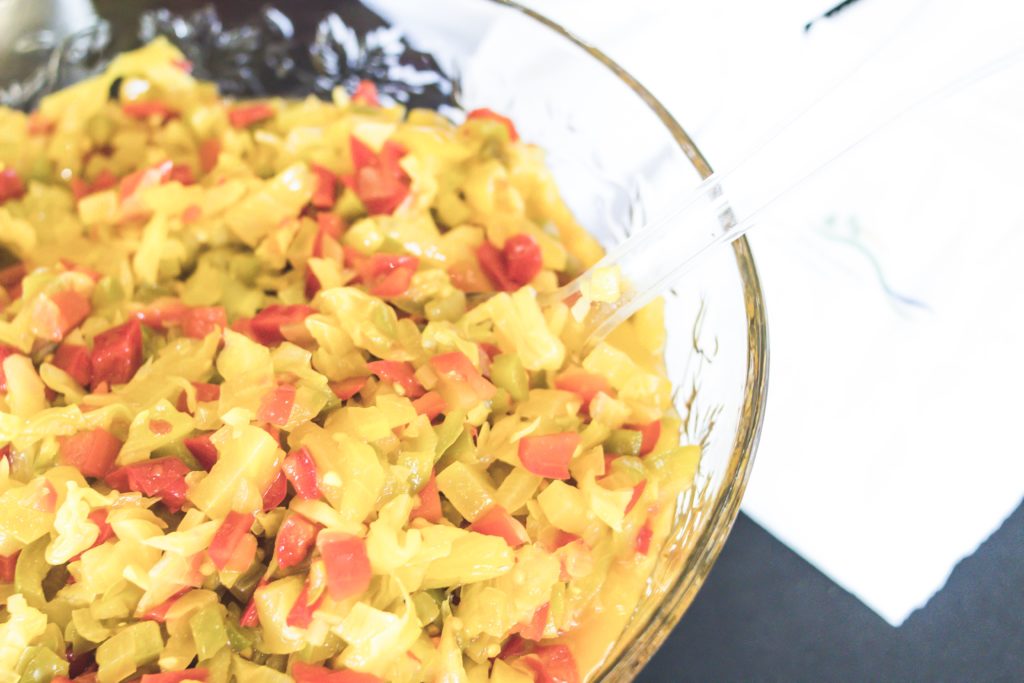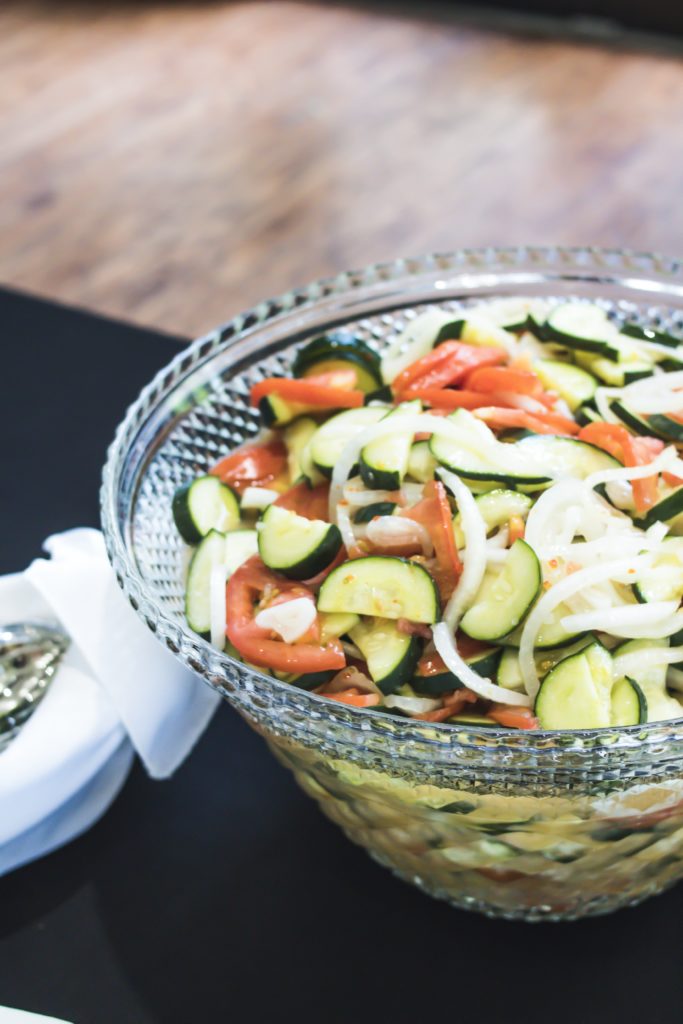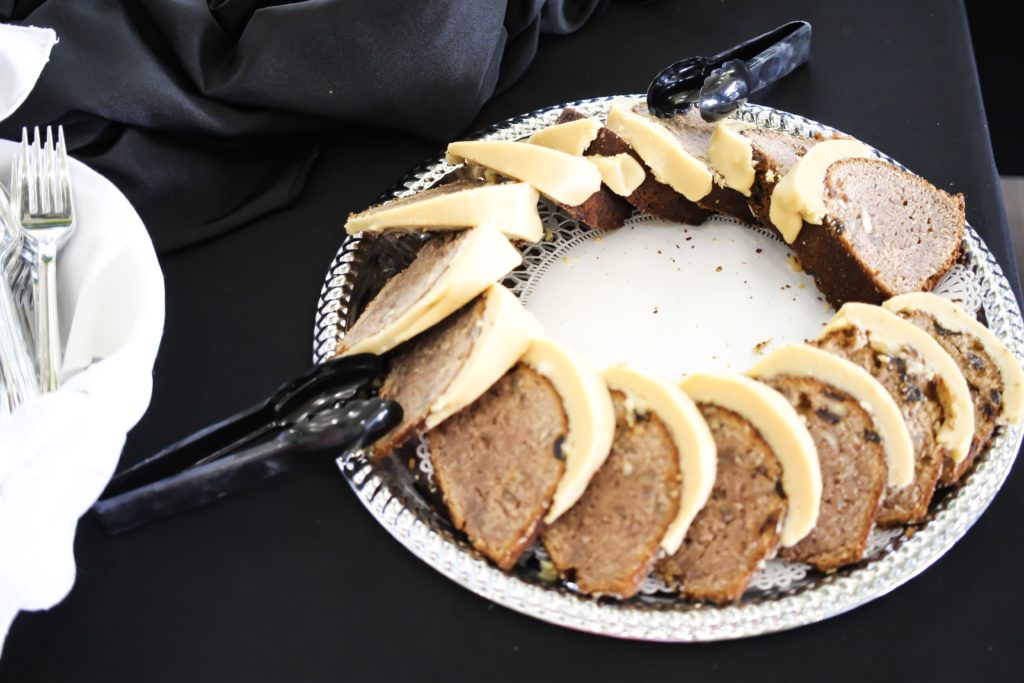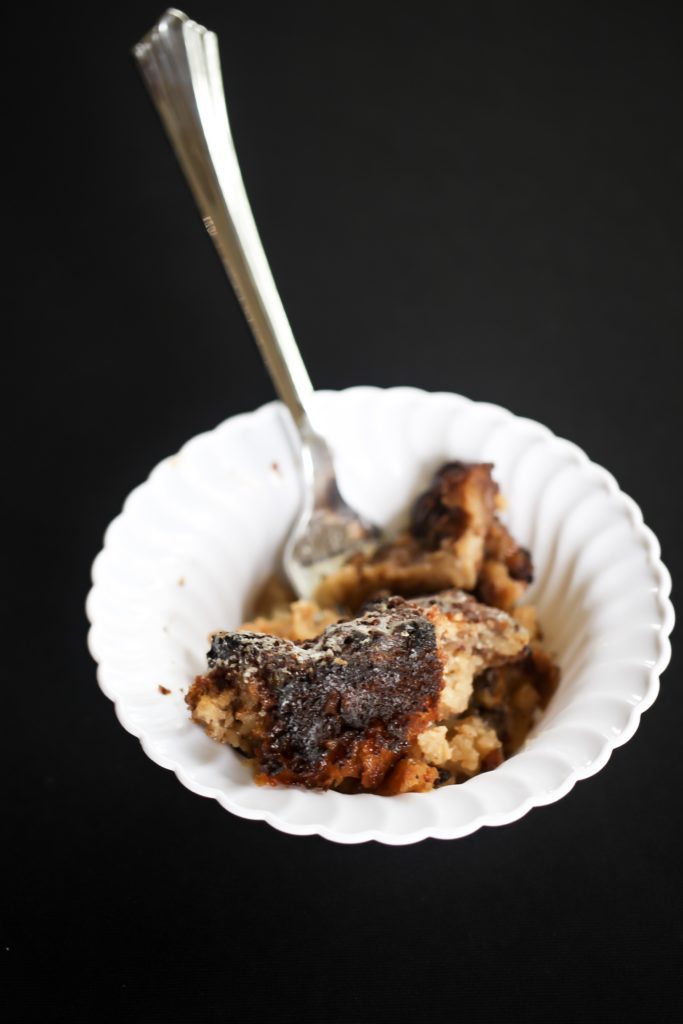 There was so much food at the launch event that it was impossible to eat it all! My favorites were banana pudding, peach cobber, Kentucky hot brown, potato cakes, bourbon/chocolate dessert, cherry Ale-8-One (which I had already tasted it before but I just couldn't resist grabbing a bottle or two), salmon patties, fried fish, Ski, and fried apple pie. As you can see, there was so much delicious food! Sadly I wasn't able to try everything, but I definitely didn't leave hungry after this event!
My husband and I are already planning a trip later this year to one or two of the state parks for a mini weekend getaway! I've lived here my whole life and have never been to one of our state parks. I grew up in Pikeville, so I've been to the Breaks Interstate Park many many times, since it was super close to where I lived. Most recently, I've been to part of one of the national parks in Kentucky, Daniel Boone National Forest.
I've always heard wonderful things about Lake Cumberland and was so amazed how beautiful it was when I was there!
See why Kentucky's culinary scene is booming with #BetterInTheBluegrass @KentuckyTourism @KYStateParks
Click To Tweet

First, I'll tell you about the nine participating state parks, along with the details of the featured meal of that region. Then, I'll tell you how you can go about experiencing the Culinary Trail across our wonderful Bluegrass State!
Each of the following nine Kentucky State Parks is offering a special regional meal that is to celebrate the traditional flavors and culinary heritage of our state.
Let's check them out…

Kentucky Dam Village State Resort Park: Located in Calvert City, Kentucky (Western Waterlands)
Appetizer: White beans with ham hock
Entrée: Local Surf & Turf
Sides: Silver Queen sweet corn, Kentucky Wonder green beans
Dessert: Banana pudding
Beverage: Local craft bourbon cocktail

Pennyrile Forest State Resort Park: Located in Dawson Springs, Kentucky (Bluegrass, Blues & Barbecue)
Appetizer: Burgoo
Entrée: BBQ mutton
Sides: Baked beans, slaw, potato salad
Dessert: Peach cobbler
Beverage: Strawberry lemonade with locally grown berries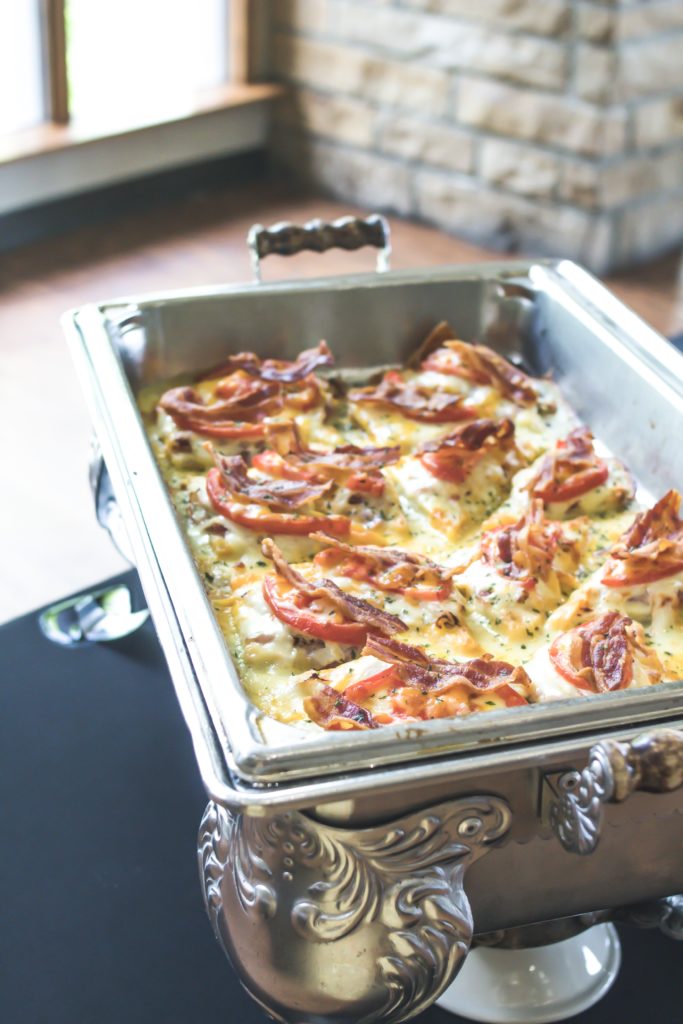 Rough River Dam State Resort Park: Located in Falls of Rough, Kentucky (Bourbon, Horses & History)
Appetizer: Kentucky Bibb salad with Benedictine dressing
Entrée: Kentucky Hot Brown
Sides: Succotash
Dessert: Bourbon biscuit pudding
Beverage: Old-fashioned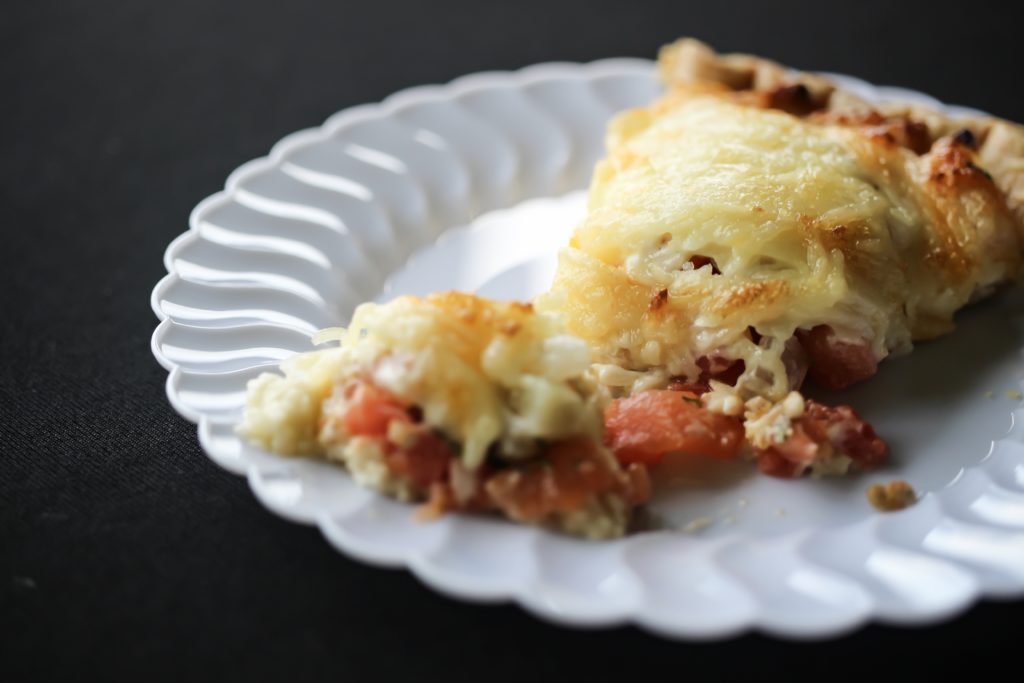 Blue Licks Battlefield State Resort Park: Located in Carlisle, Kentucky (Northern Kentucky River)
Appetizer: Tomato pie
Entrée: Goetta
Sides: Potato cakes
Dessert: Transparent pie
Beverage: Kentucky Rain cocktail featuring Casamigos Tequila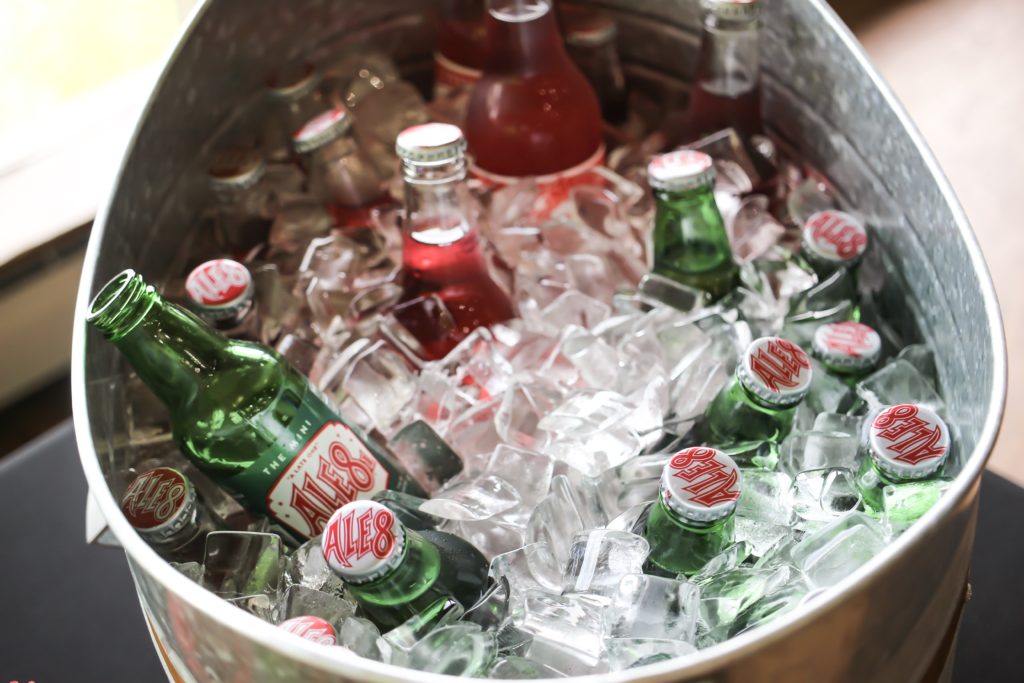 Appetizer: Beer cheese
Entrée: Kentucky beef
Sides: Grits, spoonbread, limestone Bibb salad with sorghum viniagrette
Dessert: Bourbon/chocolate dessert
Beverage: Ale-8-One/Ale-8-One and bourbon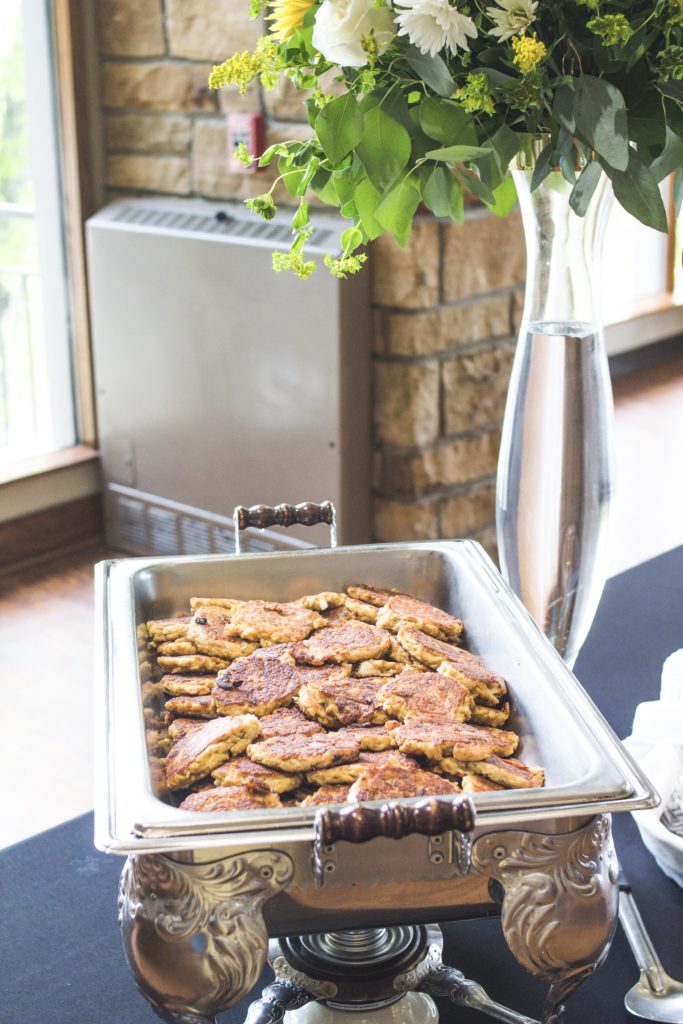 Jenny Wiley State Resort Park: Located in Prestonsburg, Kentucky (Kentucky Appalachians)
Appetizer: Soup beans with cornbread
Entrée: Salmon patties
Sides: Fried potatoes, cucumbers-tomatoes-onions with Italian dressing
Dessert: Blackberry jam cake with caramel icing
Beverage: Coffee

Pine Mountain State Resort Park: Located in Pineville, Kentucky (Daniel Boone Country)
Appetizer: Chow-chow and pickled beets
Entrée: Soup beans
Sides: Fried potatoes, cornbread, green onions
Dessert: Apple stack cake
Beverage: Milk or moonshine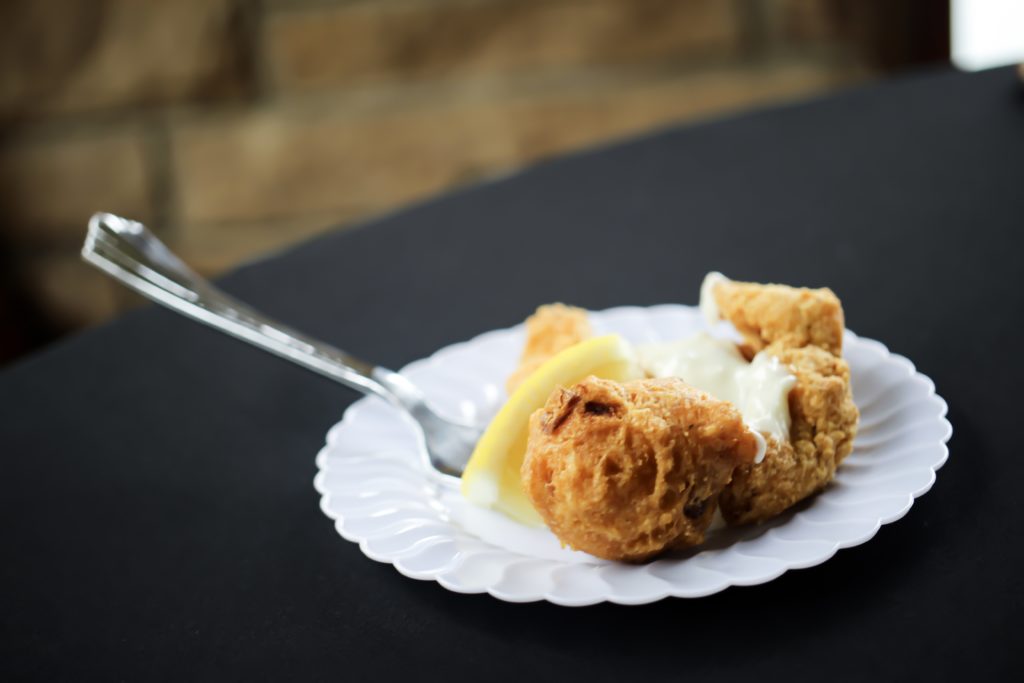 Lake Cumberland State Resort Park: Located in Jamestown, Kentucky (Southern Shorelines)
Appetizer: Pinto beans with spider cornbread
Entrée: Fried fish
Sides: Real mashed potatoes, collard greens, slaw
Dessert: Fried apple pie
Beverage: Ski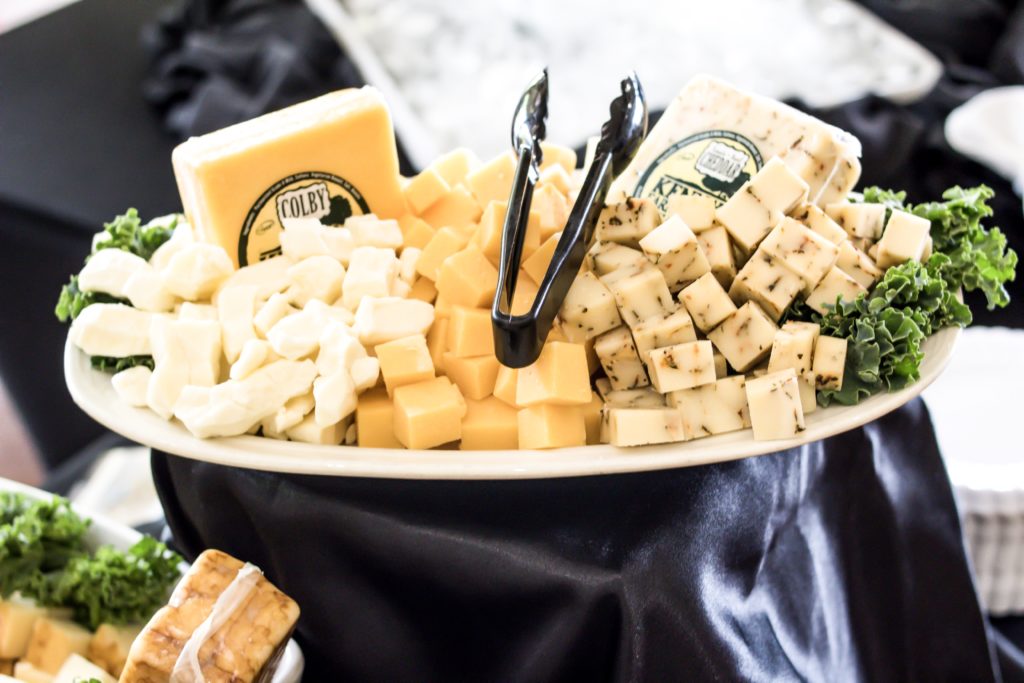 Barren River Lake State Resort Park: Located in Lucas, Kentucky (Caves, Lakes & Corvettes)
Appetizer: Local cheeses
Entrée: Pork shoulder/pork chops
Sides: Fresh sliced tomatoes, sweet corn (fried or cream-style), green beans with hamhock
Dessert: Fruit cobbler with local ice cream
Beverage: Apple cider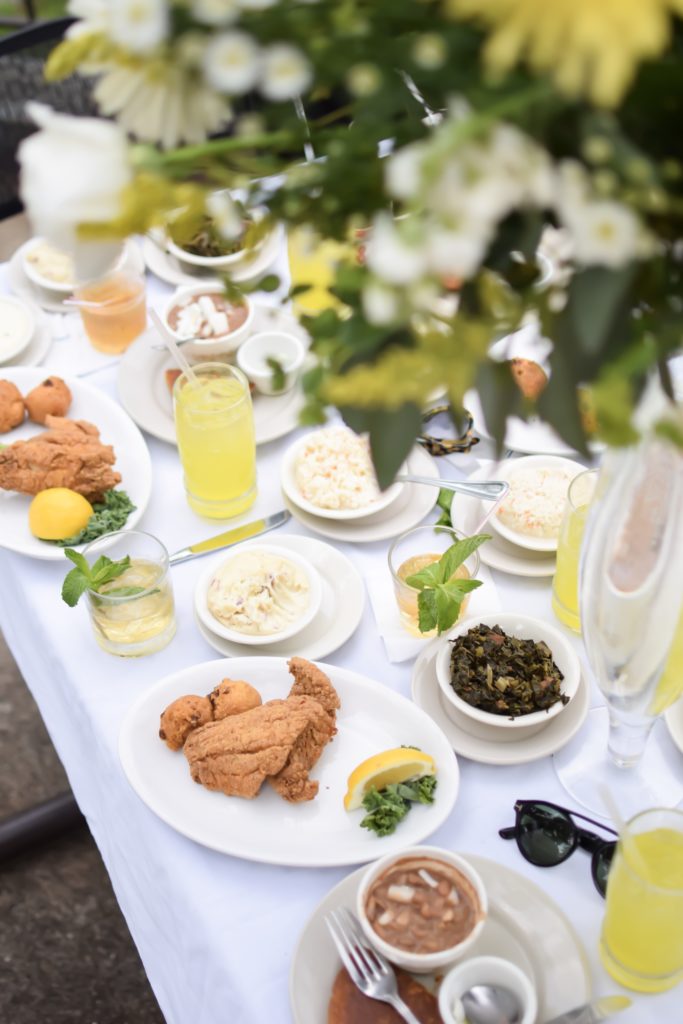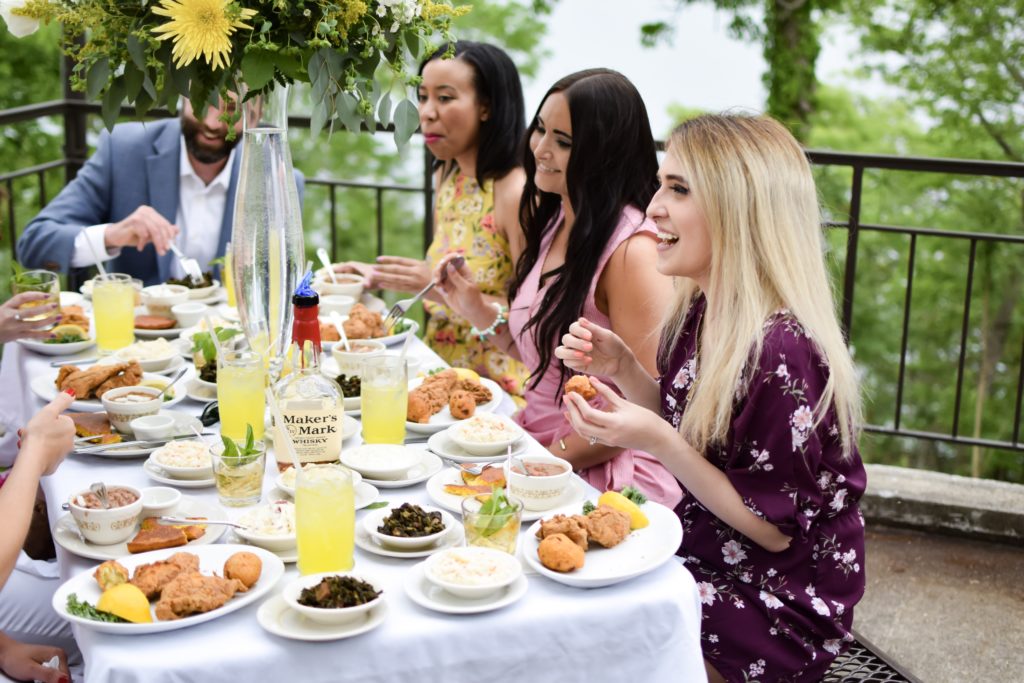 Okay… Okay… It sounds good! How do I experience it?
Step 1: Stop by the front desk at any Kentucky State Park to pick up your Culinary Passport and learn more about this exciting culinary adventure.
Step 2: Take your Culinary Passport to any of the participating nine state parks anytime from May 14 to October 31. Savor the regional meal offered there, then get your passport stamped.
Step 3: When you've collected stamps from all nine participating parks, mail your passport back to the Kentucky Department of Tourism for a free gift!
Eat your way through Kentucky's Culinary Trail by experiencing the beauty of the state parks! @KentuckyTourism @KYStateParks
Click To Tweet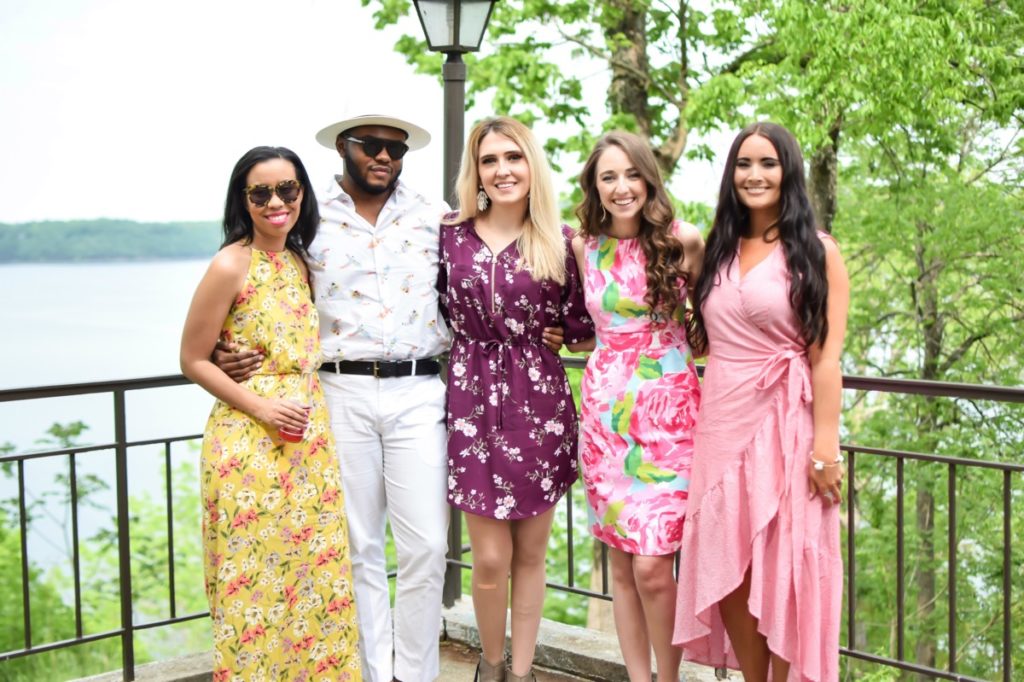 This Culinary Trail launched at the perfect time! The weather in Kentucky is now hot and sunny, so it's the perfect excuse to get out, explore, and take a trip to enjoy the outdoors, while also eating the different foods all throughout Kentucky that make that particular region unique!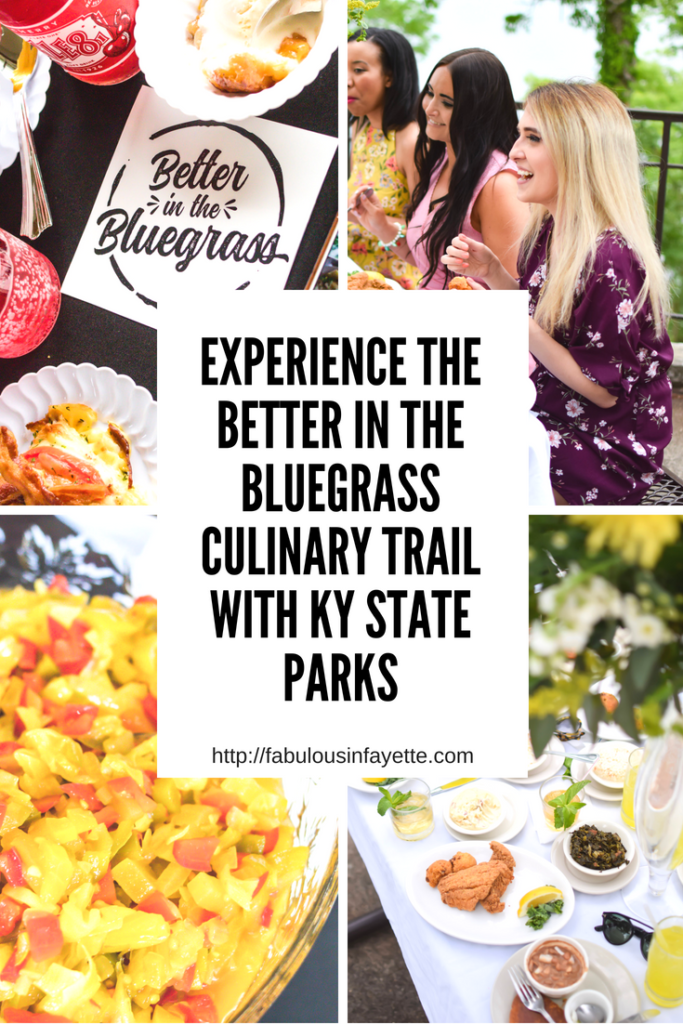 Which region in Kentucky are you most excited about eating the foods from?