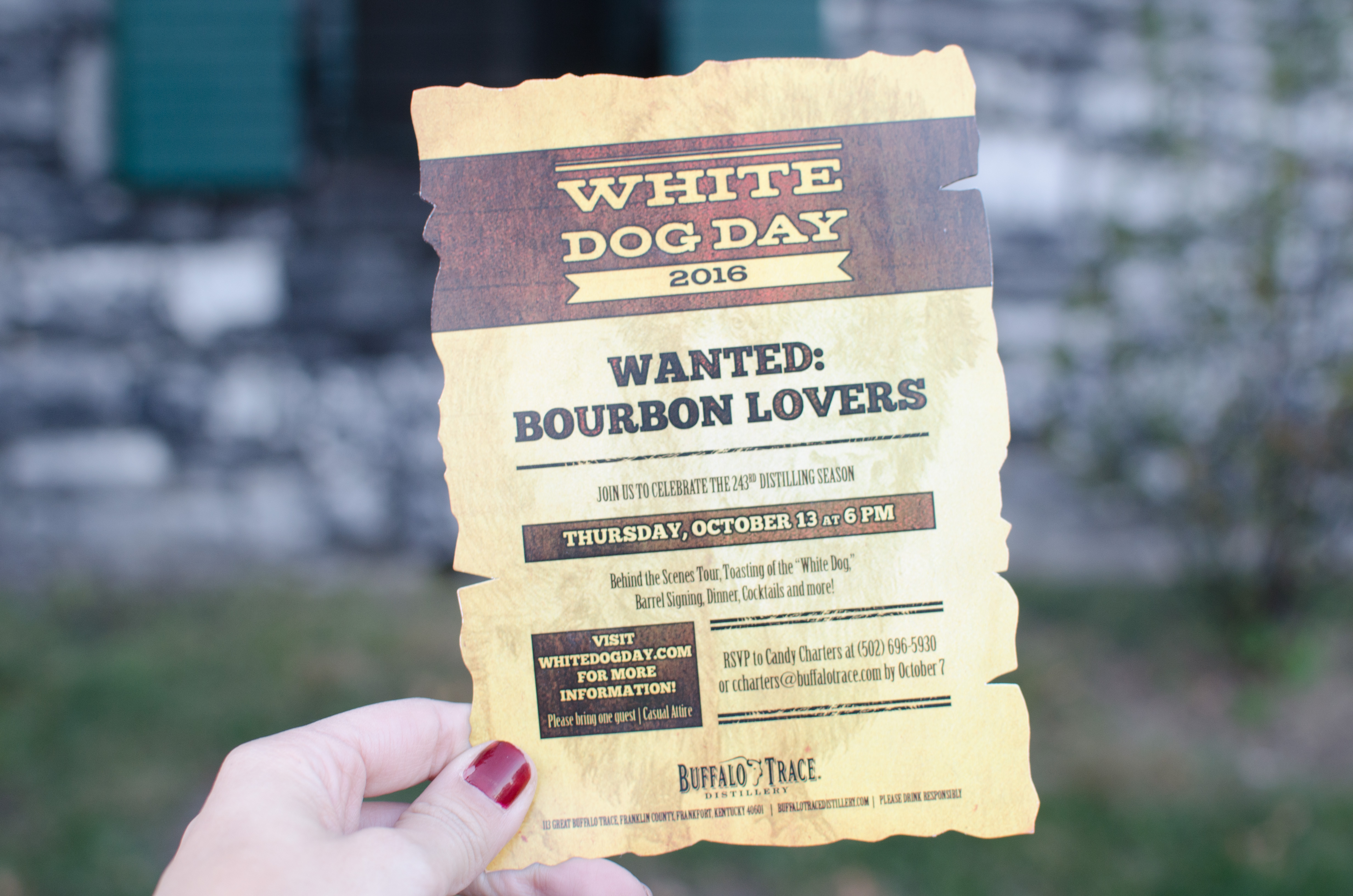 I just love going out and attending events, especially when it involves bourbon and/or food. Back in early September, I remember seeing a post on facebook about winning tickets to White Dog Day at Buffalo Trace. I couldn't find much information about the event, but I knew that I just had to go! I would've been willing to pay, because it was something that I really wanted to attend.
Around the end of September, I received an invitation in the mail for White Dog Day. I was so ecstatic, because it was something that had been on my mind, and I would've been bummed if I wasn't able to attend. At the event, you would be able to go on a "behind the scenes" tour, do a toast with White Dog, sign a bourbon barrel, and have dinner and drinks.
Some people may be wondering, what is White Dog and why is this event so important? The event, White Dog Day at Buffalo Trace, is to celebrate their 243rd distilling season. They have continuously been operating since 1775. They didn't even shut down during Prohibition, because they were one of the few distilleries that were licensed by the federal government to distill bourbon for 'medicinal purposes.' Buffalo Trace sits on approximately 378 acres of land (actually more now, since they purchased more land not too long ago!). Buffalo Trace has also won more awards than any other distillery in the world in the past decade.
White Dog is what you get when the liquid leaves the stills. If you were to put it into the charred oak barrels and age it for 'x' number of years, you would get bourbon. White Dog is a straight, clear liquid. White Dog Mash #1 from Buffalo Trace is distilled to 125 proof.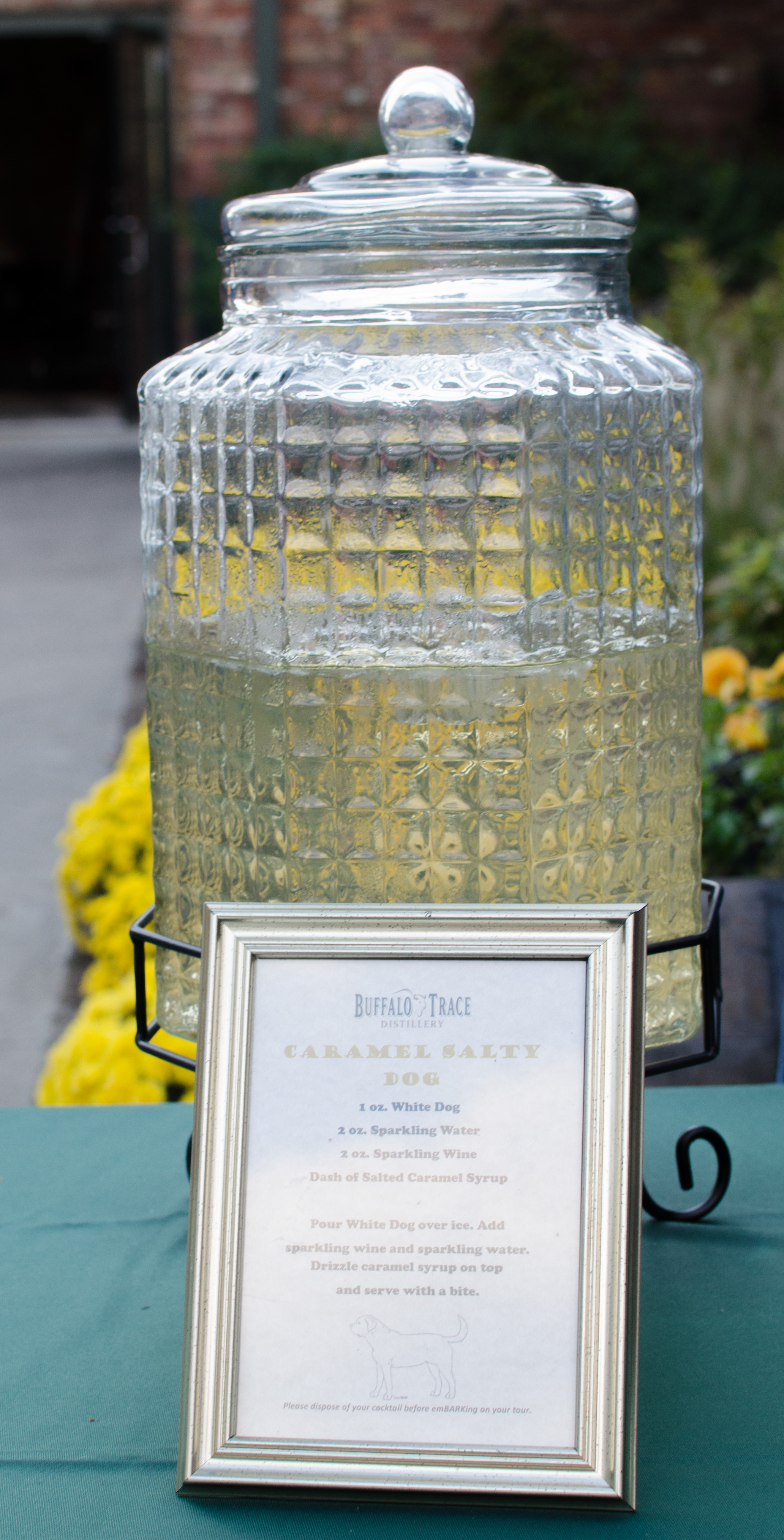 There were probably over 100 people in attendance. There may have even been 200 people! I'm a real bad judge of numbers. The event started with an opening cocktail called a Caramel Salty Dog. It was made with White Dog, sparkling water, sparkling wine, and a dash of salted caramel syrup.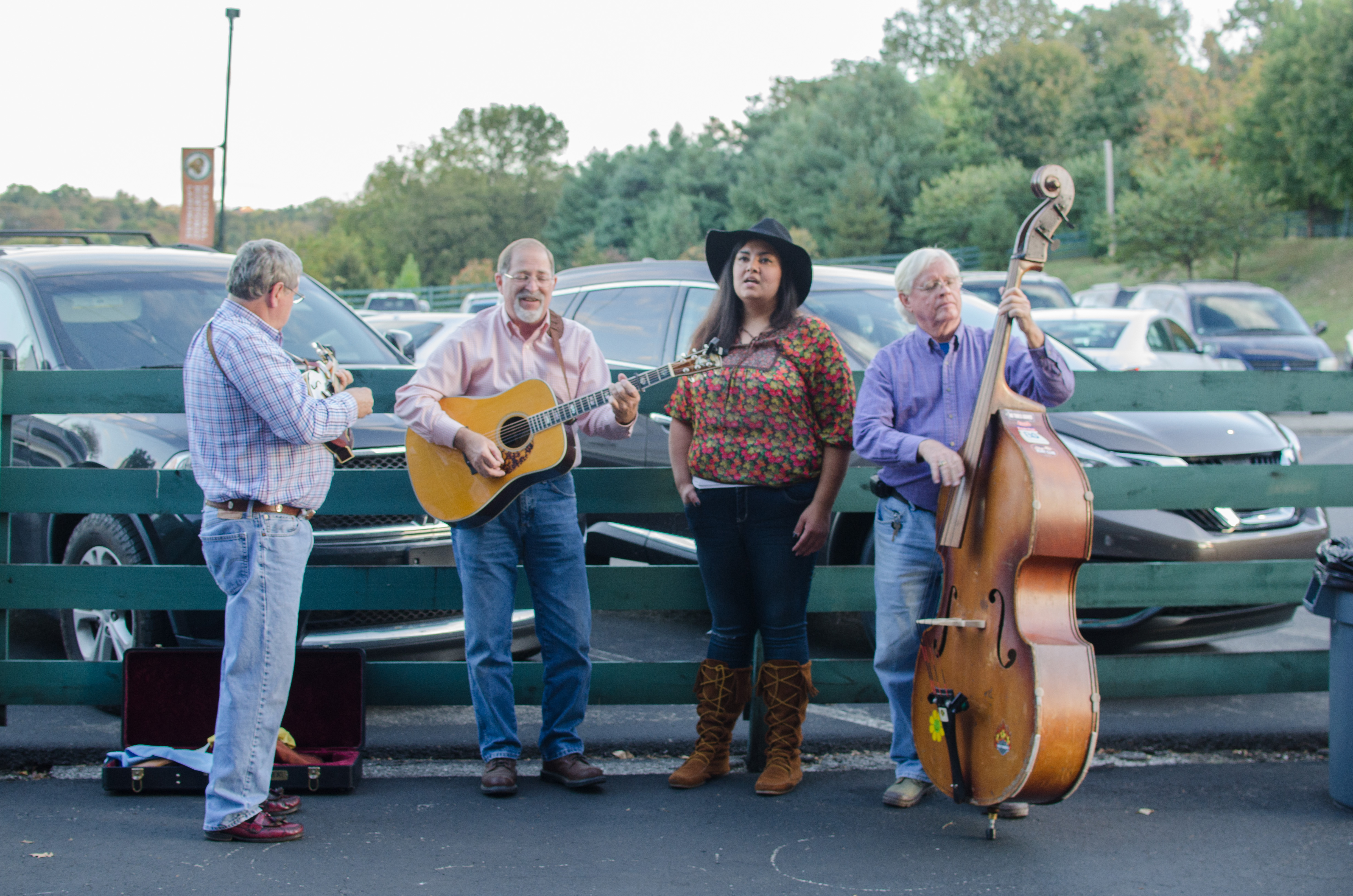 After everyone had a chance to enjoy a drink or two and mingle with one another, the tours began.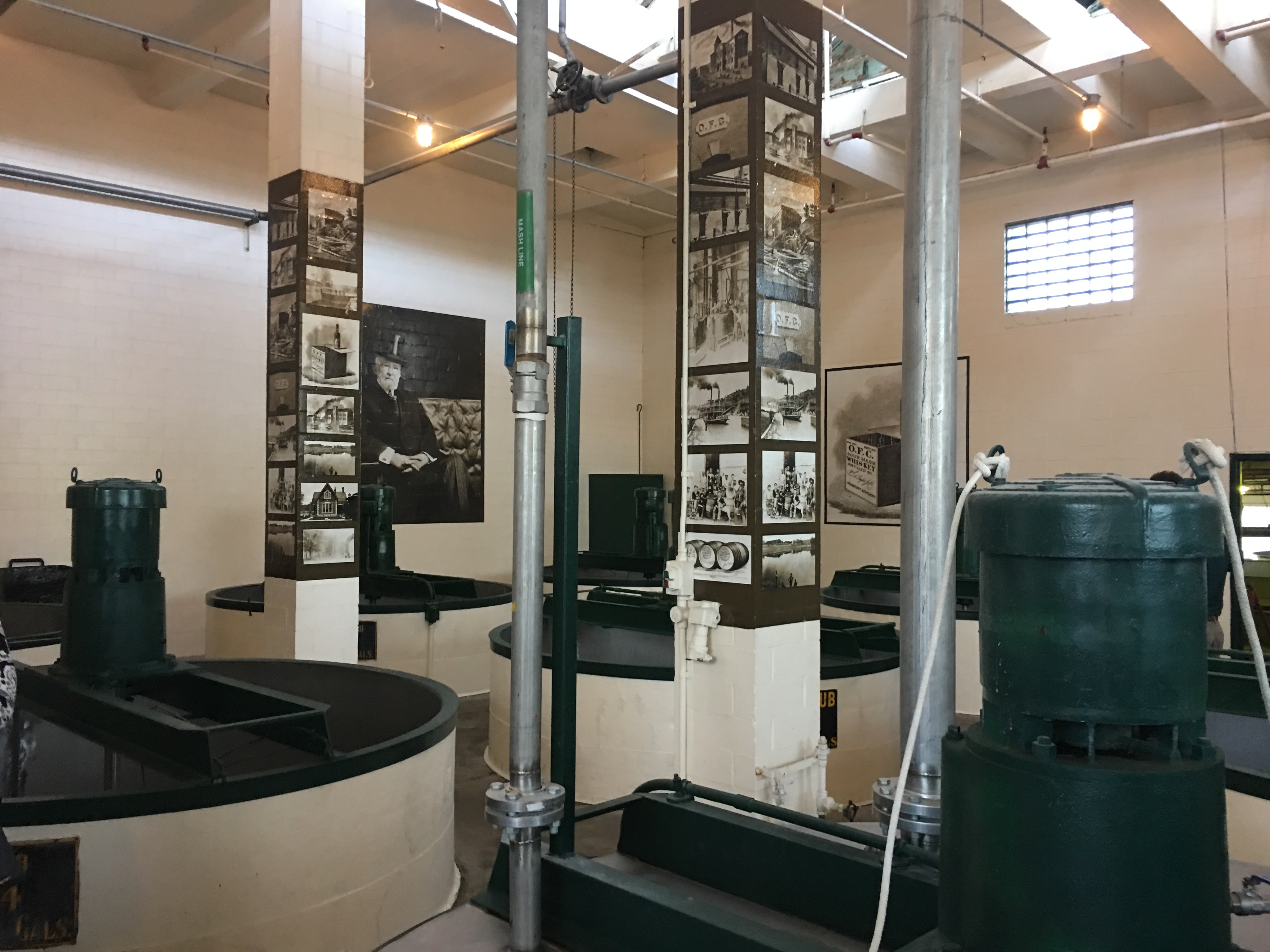 This was actually the third time I'd been to Buffalo Trace in a month, and each tour has been slightly different. I've been on the Buffalo Trace Tour twice, and on White Dog Day, they took us on the Hard Hat Tour. With the Hard Hat Tour, we got to go behind-the-scenes and see the process of what it takes to craft bourbon. We got to see everything from grain delivery to the cooking process to fermentation and finally the distillation process. We even got to see one of the fermenters being filled!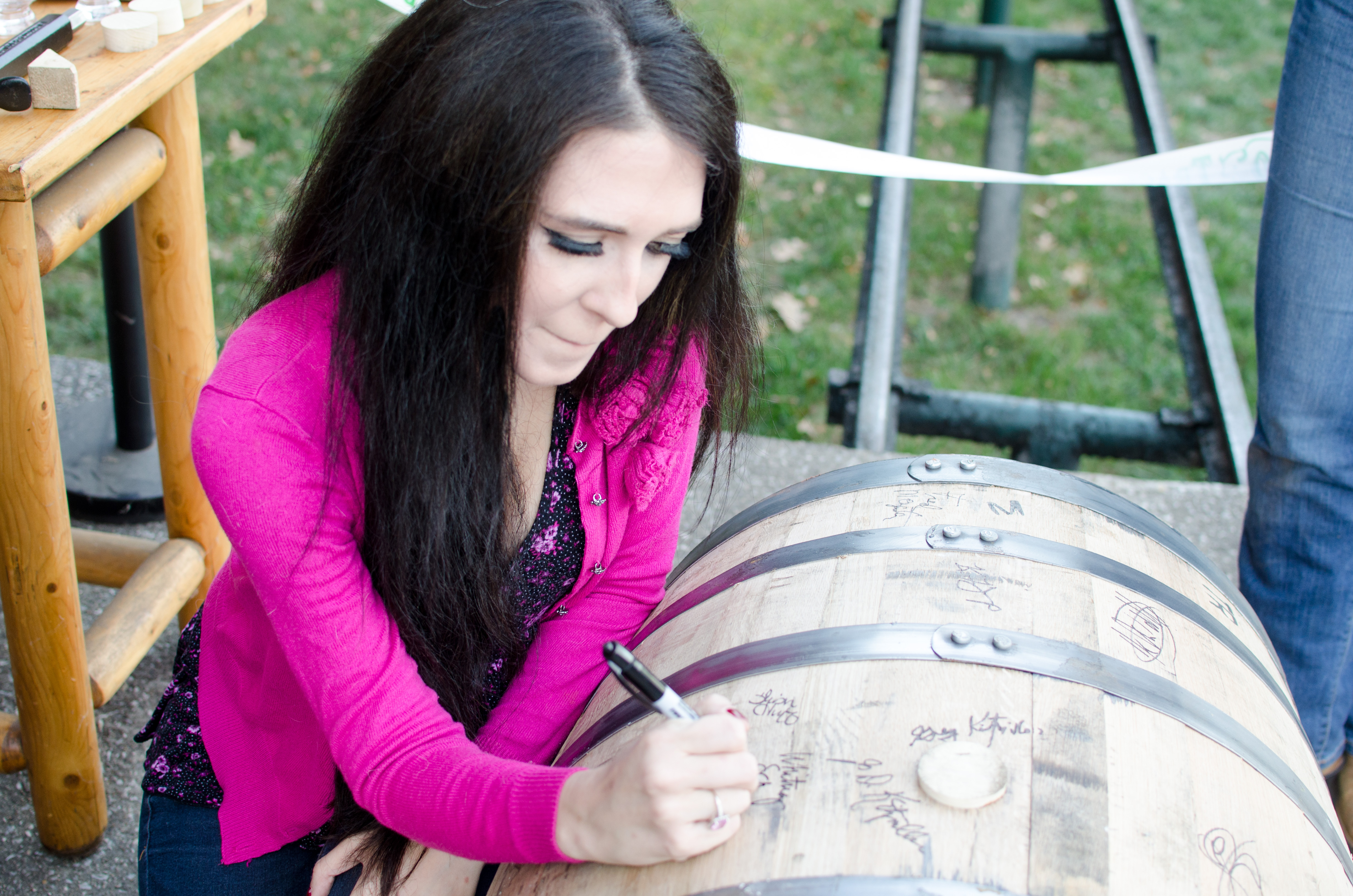 We concluded the tour by walking through one of the rickhouses. Then, we were able to sign one of the barrels. The barrel would be placed in one of the rickhouses and aged for about nine years.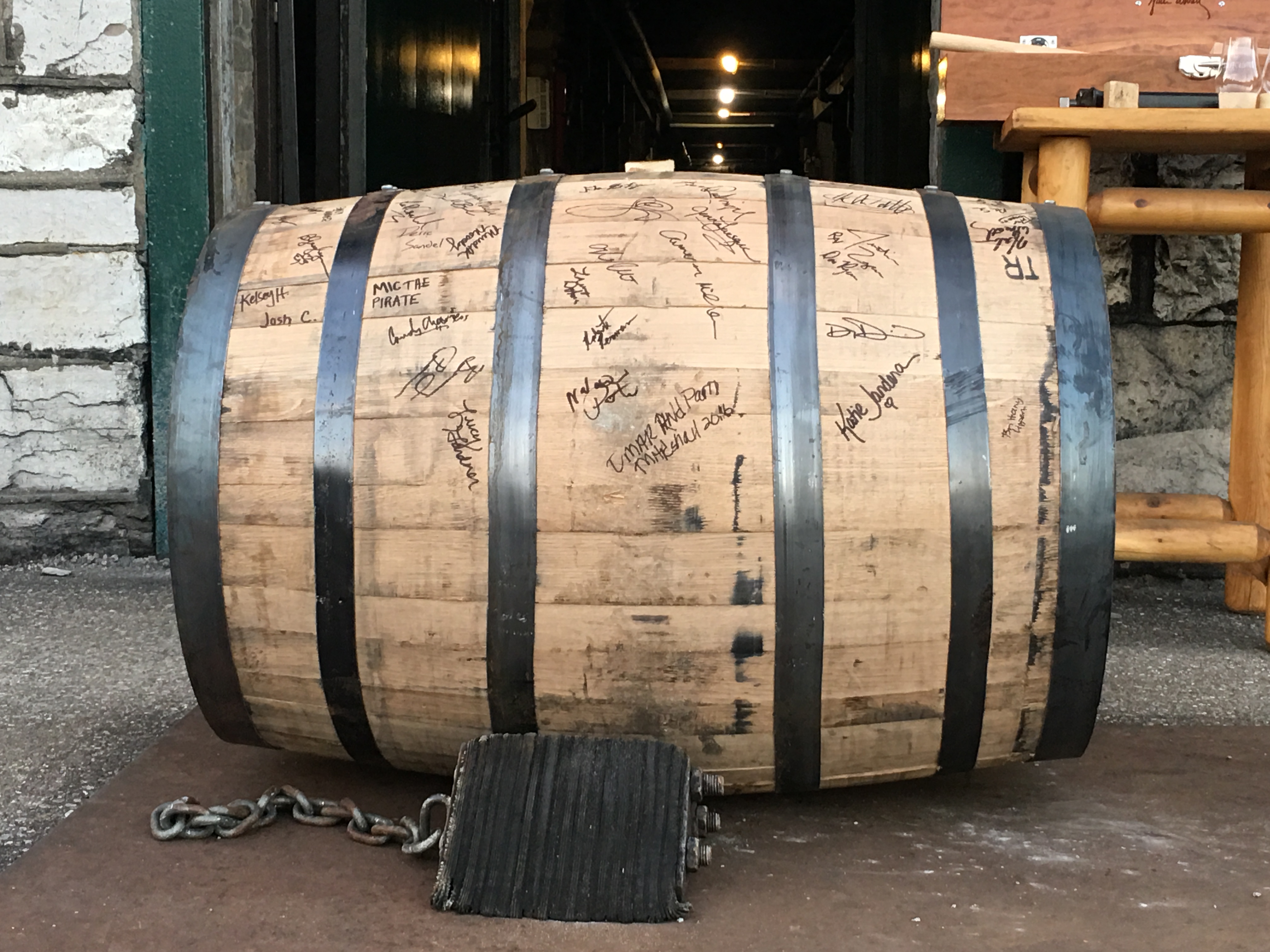 In fact, inside of the barrel is White Dog. Over the years, it will become what we all know as bourbon. At the event, it was mentioned that if you were there for White Dog Day 2007, then you could have bought a small souvenir bottle of bourbon from that particular barrel.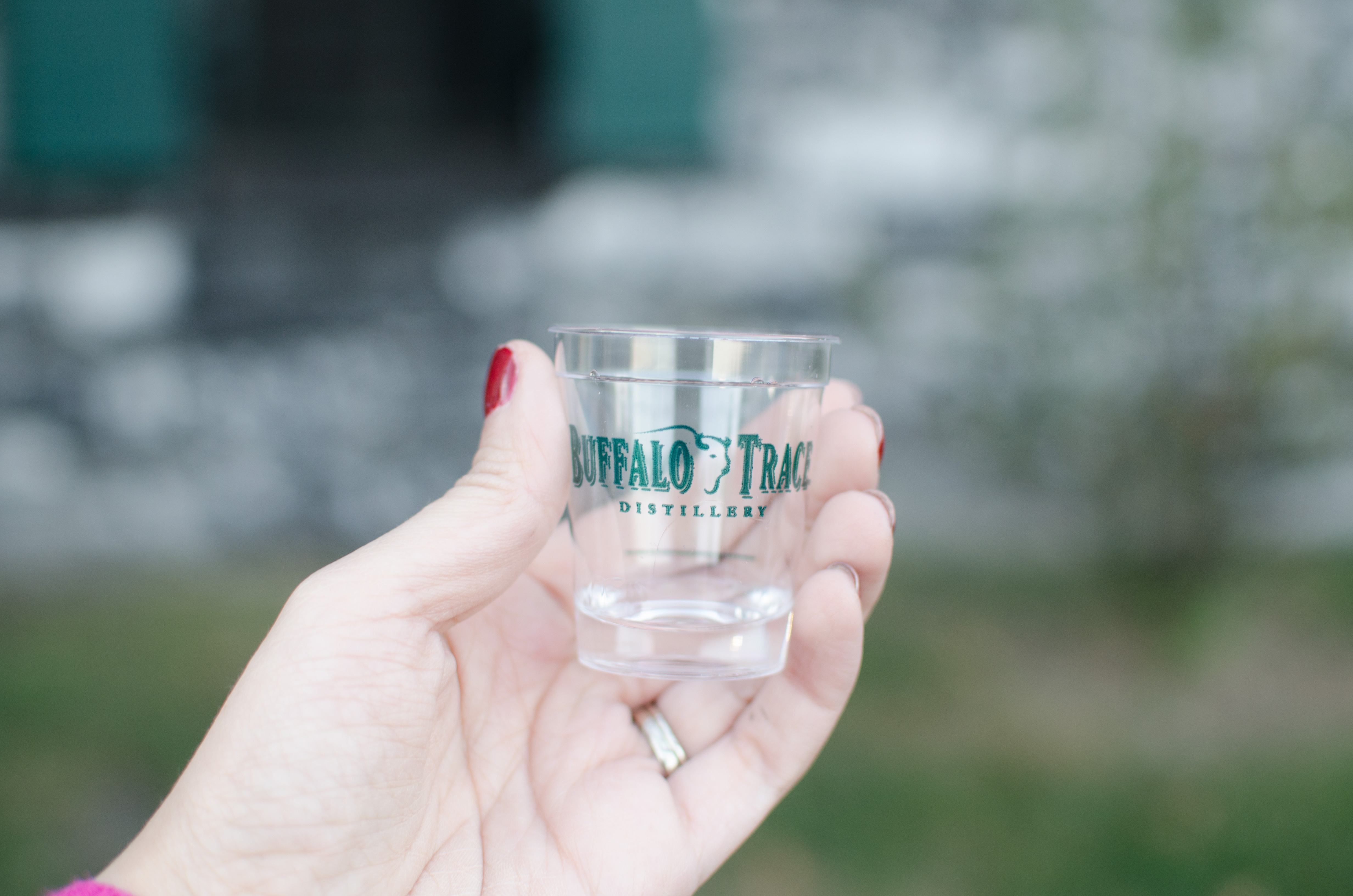 As we were waiting for everyone to come back from the tours, we spent time enjoying the live music and playing games. One game reminded me of cornhole, but instead of using cornhole boards and bean bags, you used barrels and stoppers. They were also handing out a taste of the White Dog, so you would be able to participate in the toast.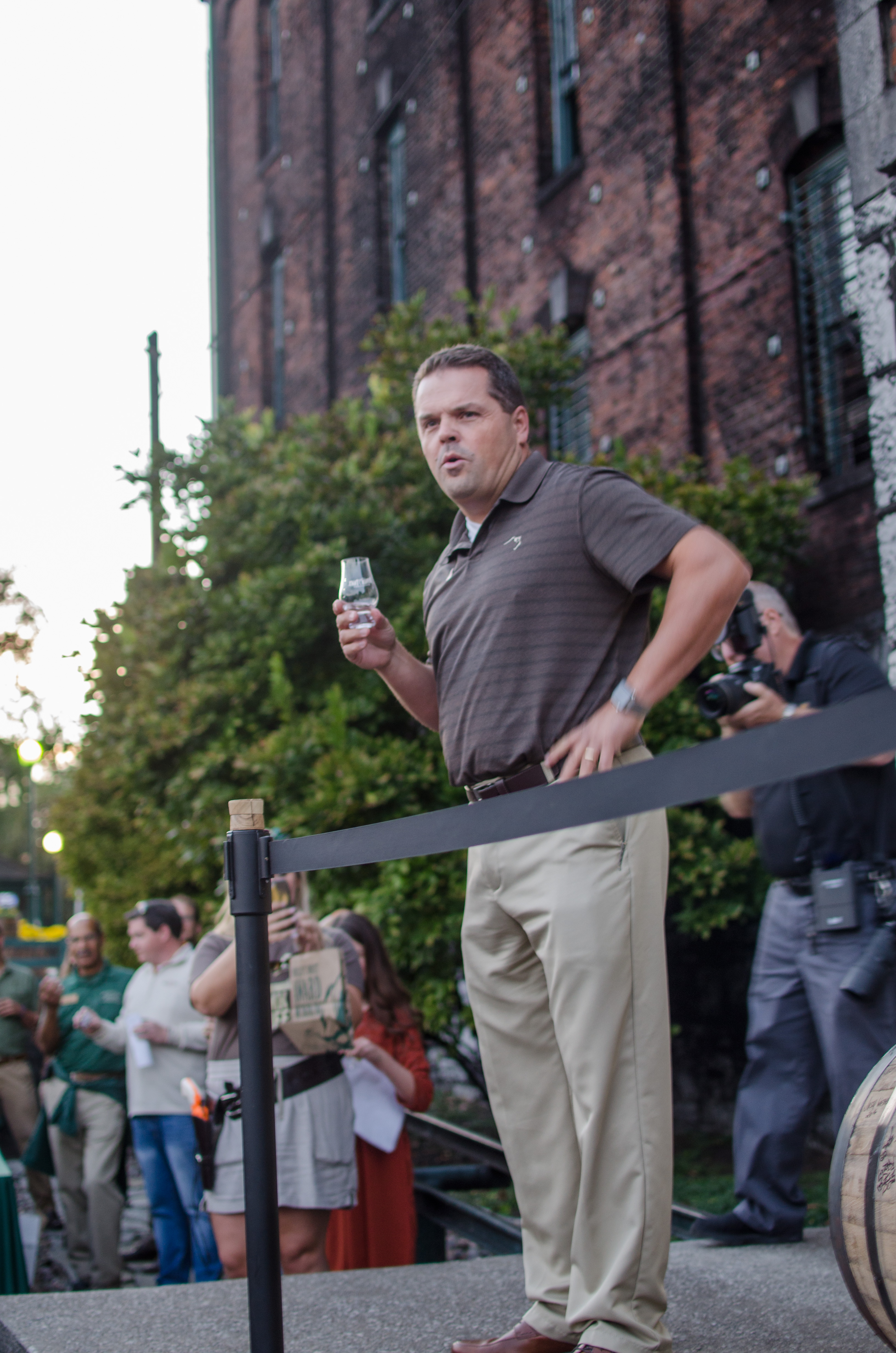 Master Distiller Harlen Wheatley retrieved some White Dog from the barrel to toast the crowd.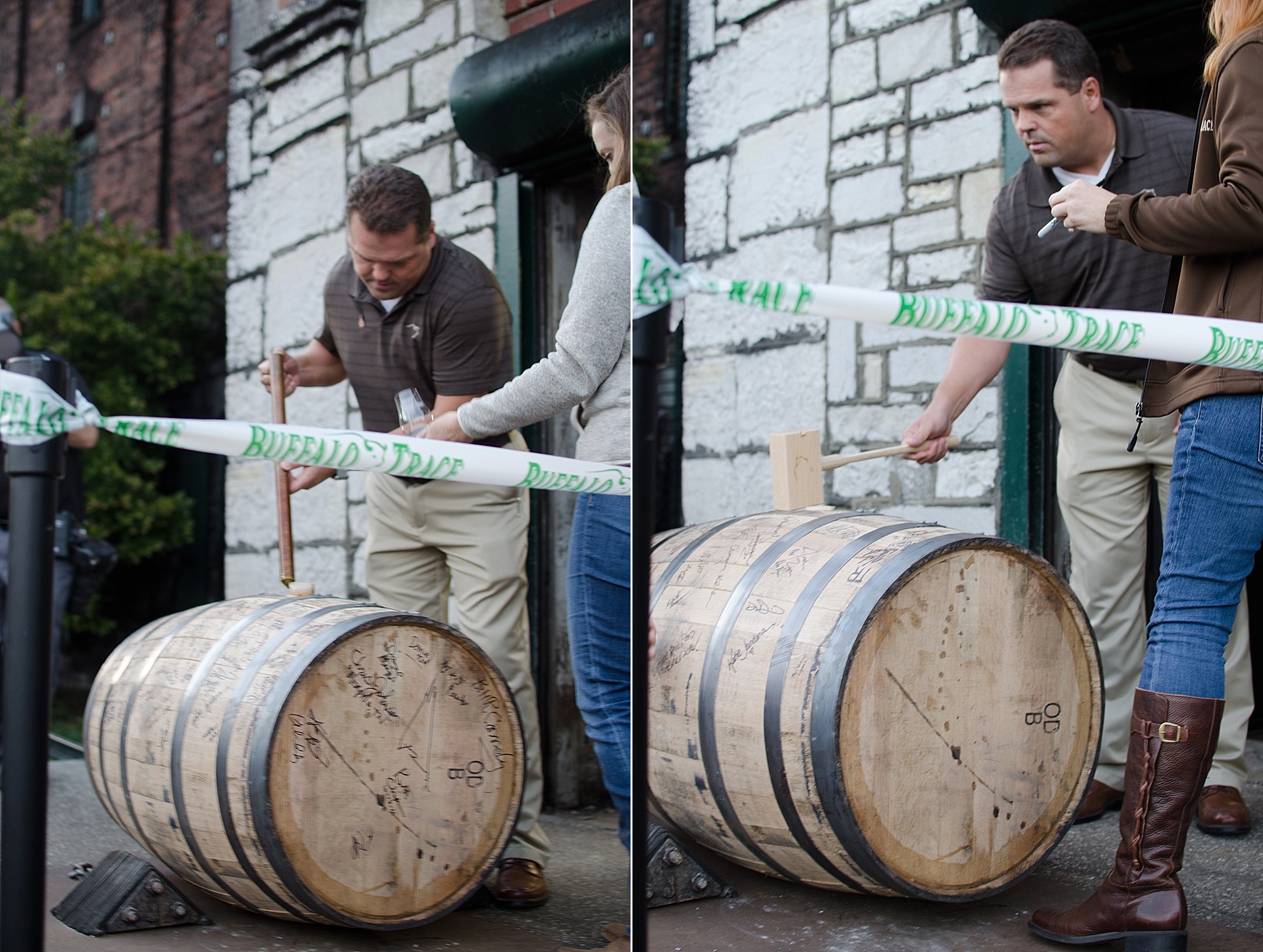 He then hammered the bung into place, so it would be ready to store in the rickhouse.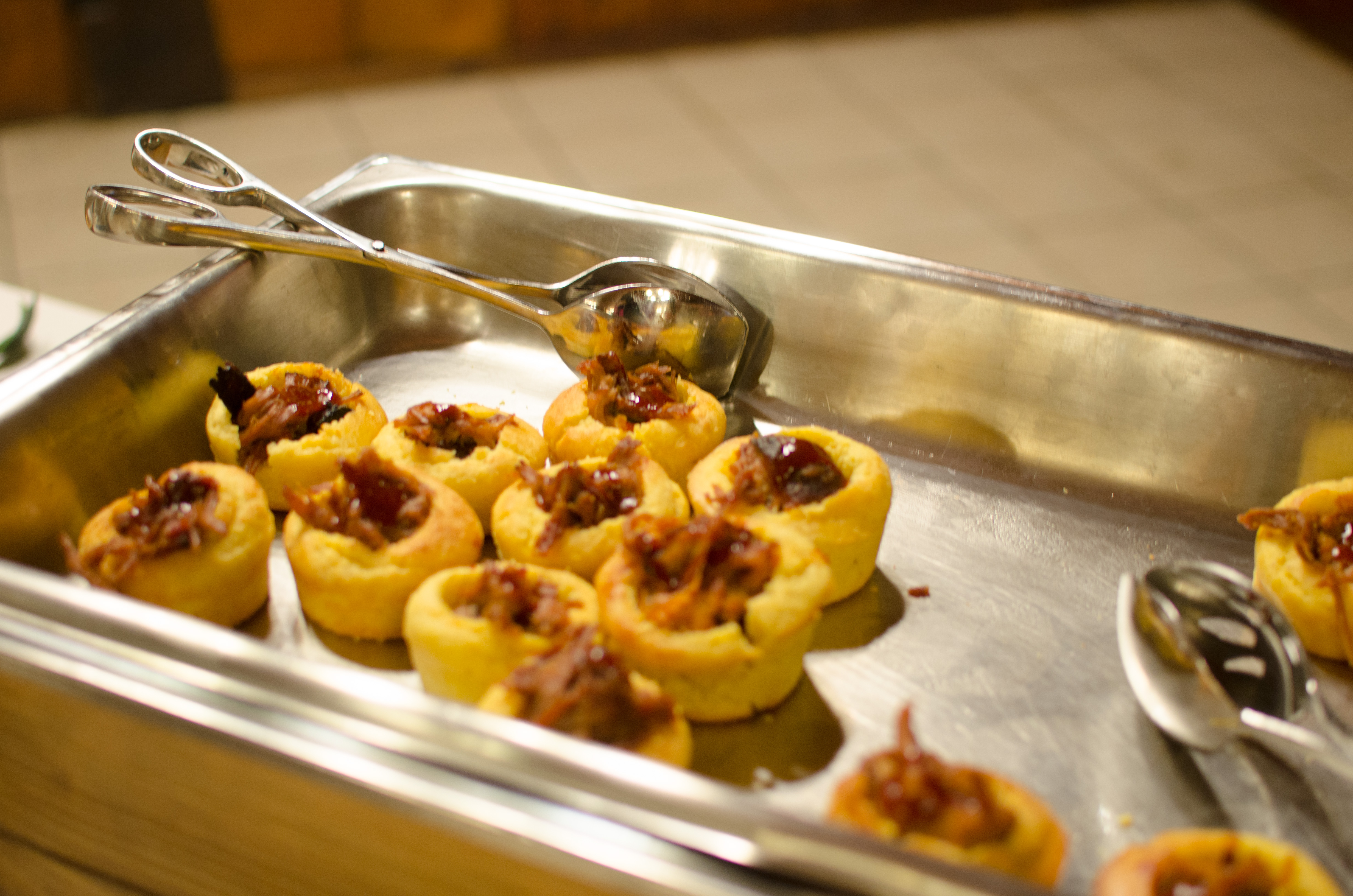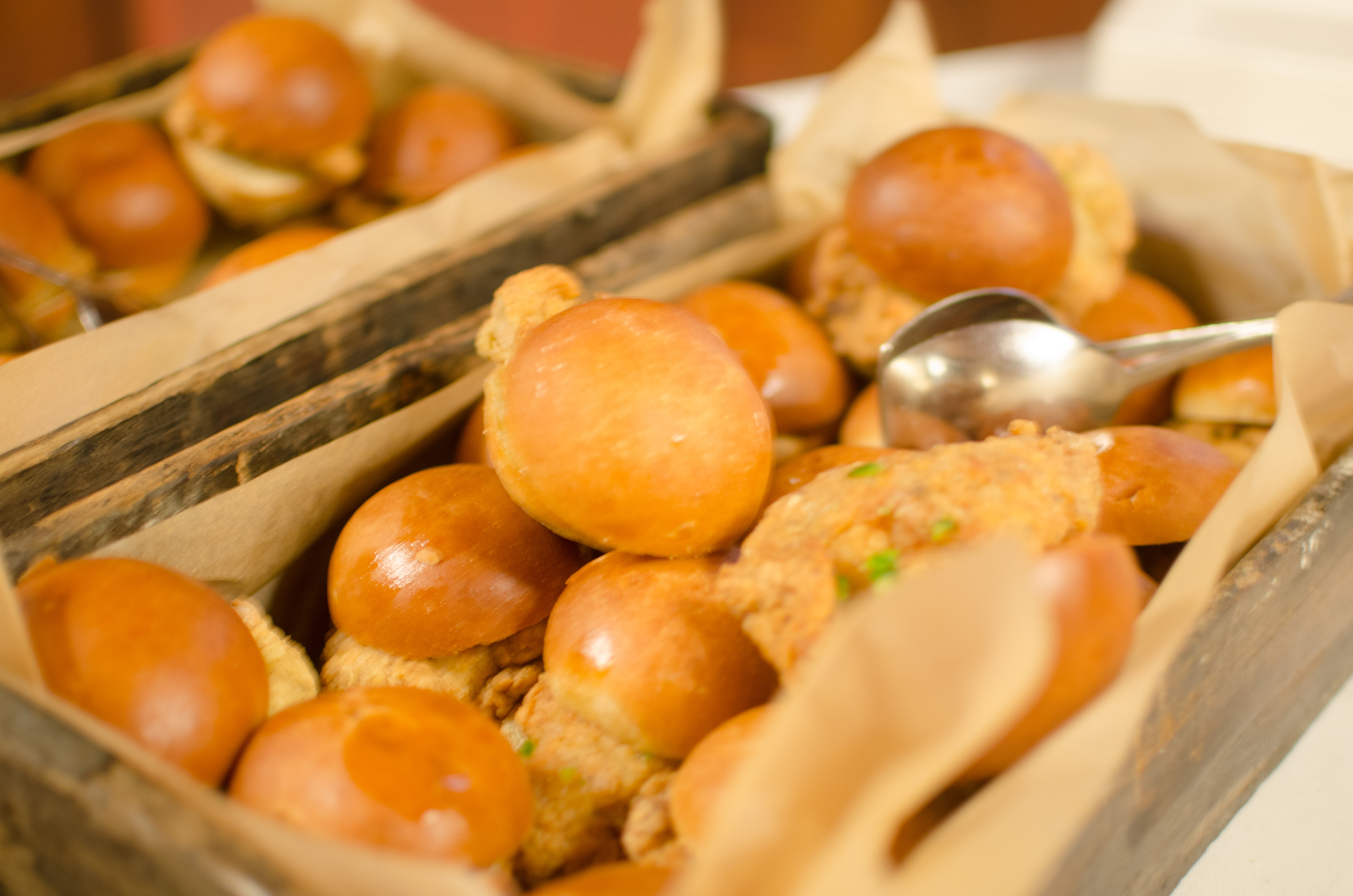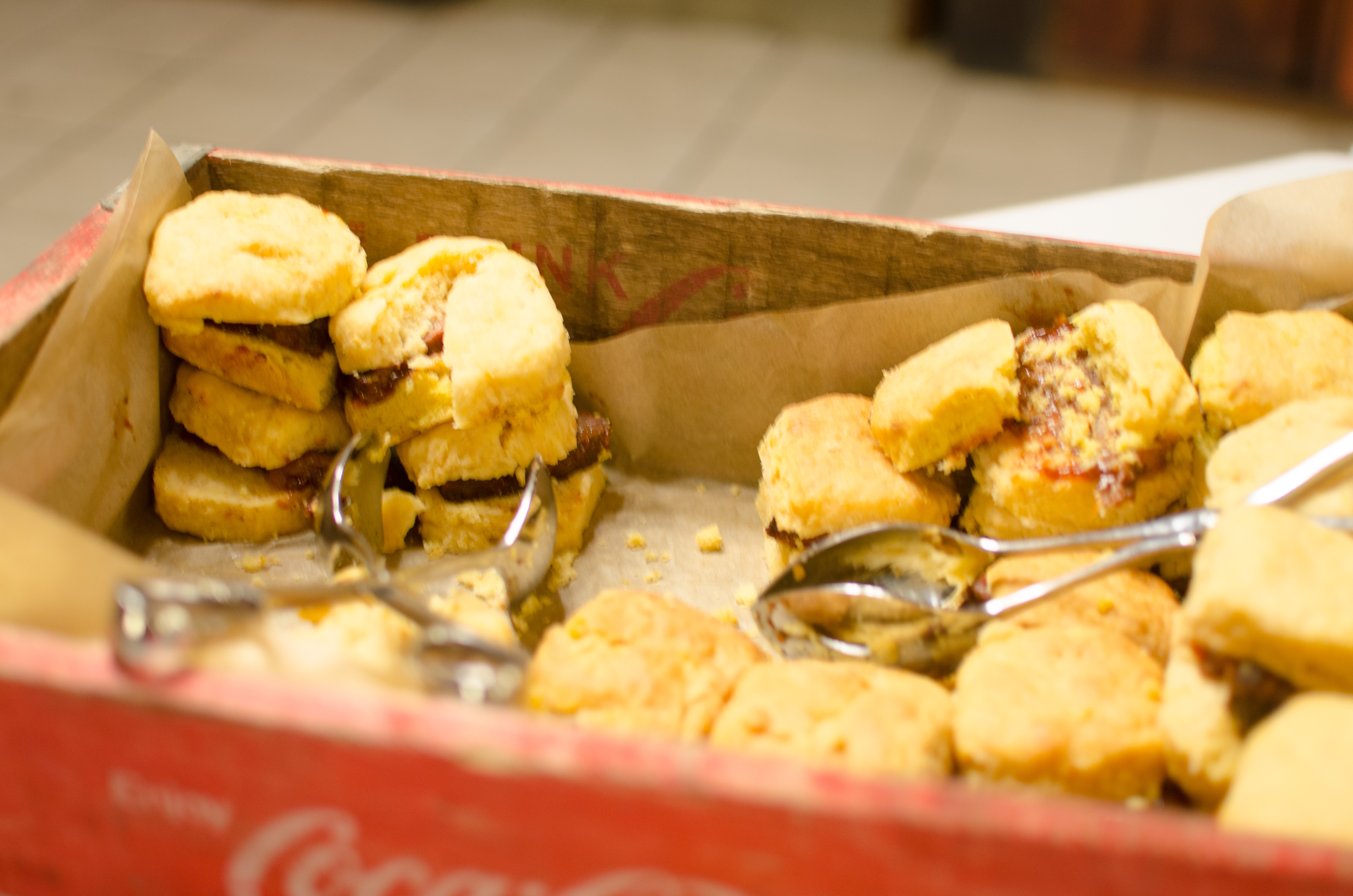 Now, it was time to eat and head to the Elmer T. Clubhouse for dinner and drinks. There was tons of delicious food. Everything was set up like a saloon. There were 'WANTED' signs on all of the tables of employees that work there and important people to the distillery. We all were even given five dollars in chips to start us off playing craps or roulette. Any money that you won could be used for gift shop purchases.
There were also tons of props and a photo booth set up like a jail cell for people to take pictures with. Not to mention, there were funny hats and stick-on mustaches. How fun is that?
I can't wait to go back next year!
I also have something else to share about Buffalo Trace next week that is super exciting! Not many people will get to experience it, if you know what I mean. Any guesses on what it is?!?