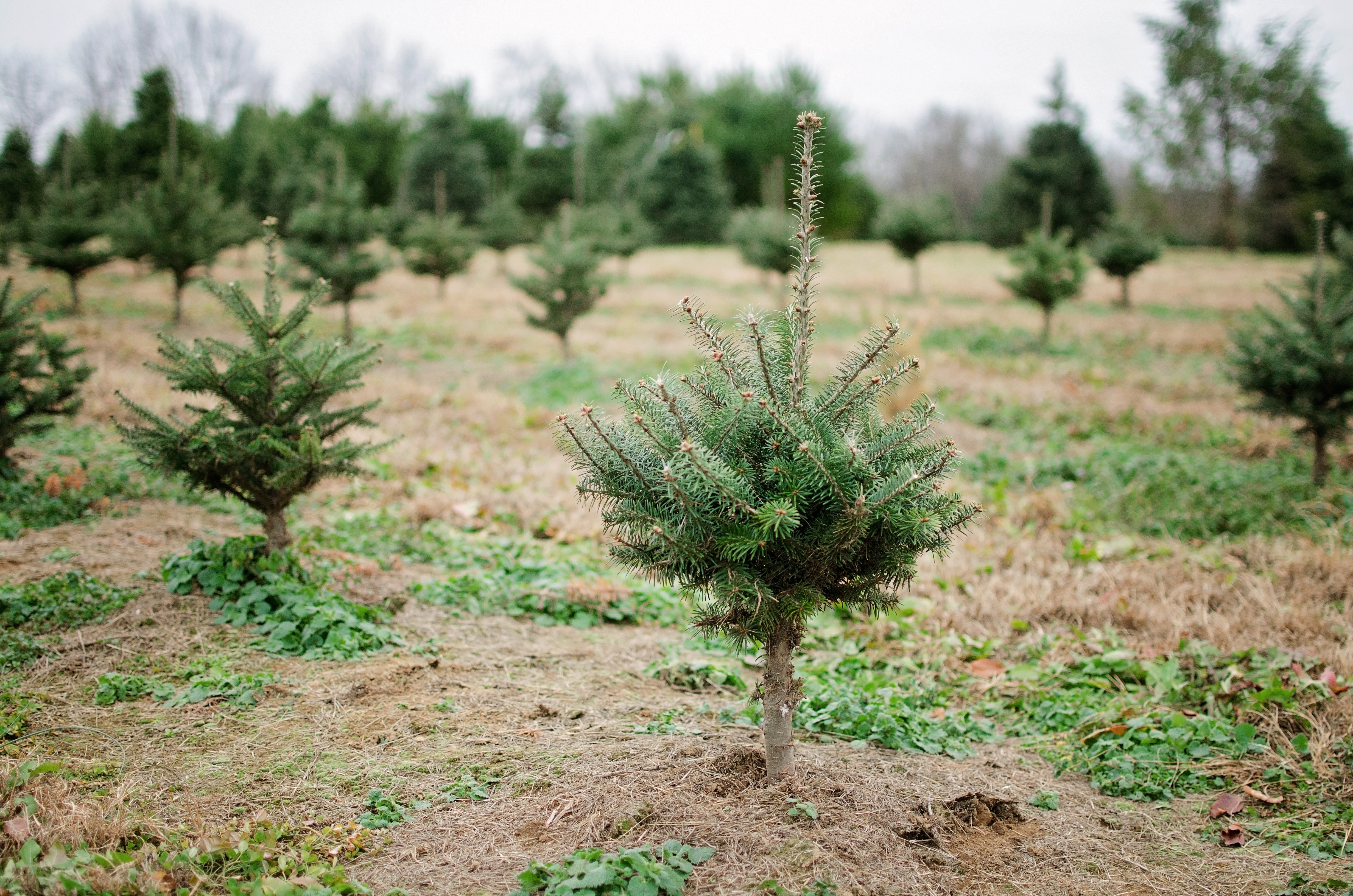 It seems that everyone has been decorating earlier and earlier for Christmas as the years go by. In fact, I remember seeing people decorating the week after Halloween. Crazy, right? To each their own.
My husband and I buy a real tree for Christmas. Growing up, I always had an artificial tree and then later stopped decorating for Christmas. My husband always had the tradition of having a real tree. He remembers when he was little and growing up, going with his dad to cut down their Christmas tree. When I met my husband in 2009 and began dating, we started the tradition of getting a real tree for our Christmases.
It wasn't until 2014, that we began the tradition of actually going to a tree farm and chopping one down ourselves, instead of just buying one at a store. We had been planning on going the first weekend of December like we always do. We don't really want to start decorating for Christmas until after Thanksgiving. Last Friday, I saw that one of the tree farms was sold out and closed for the season, so I knew that probably wasn't a good sign, because that meant the odds of us getting one at a Christmas tree farm were slim. I just knew that we had to go find one on Saturday, because it couldn't wait another day. It was a good thing too, because Nieman's sold out and closed for the season on Sunday, which is where we went.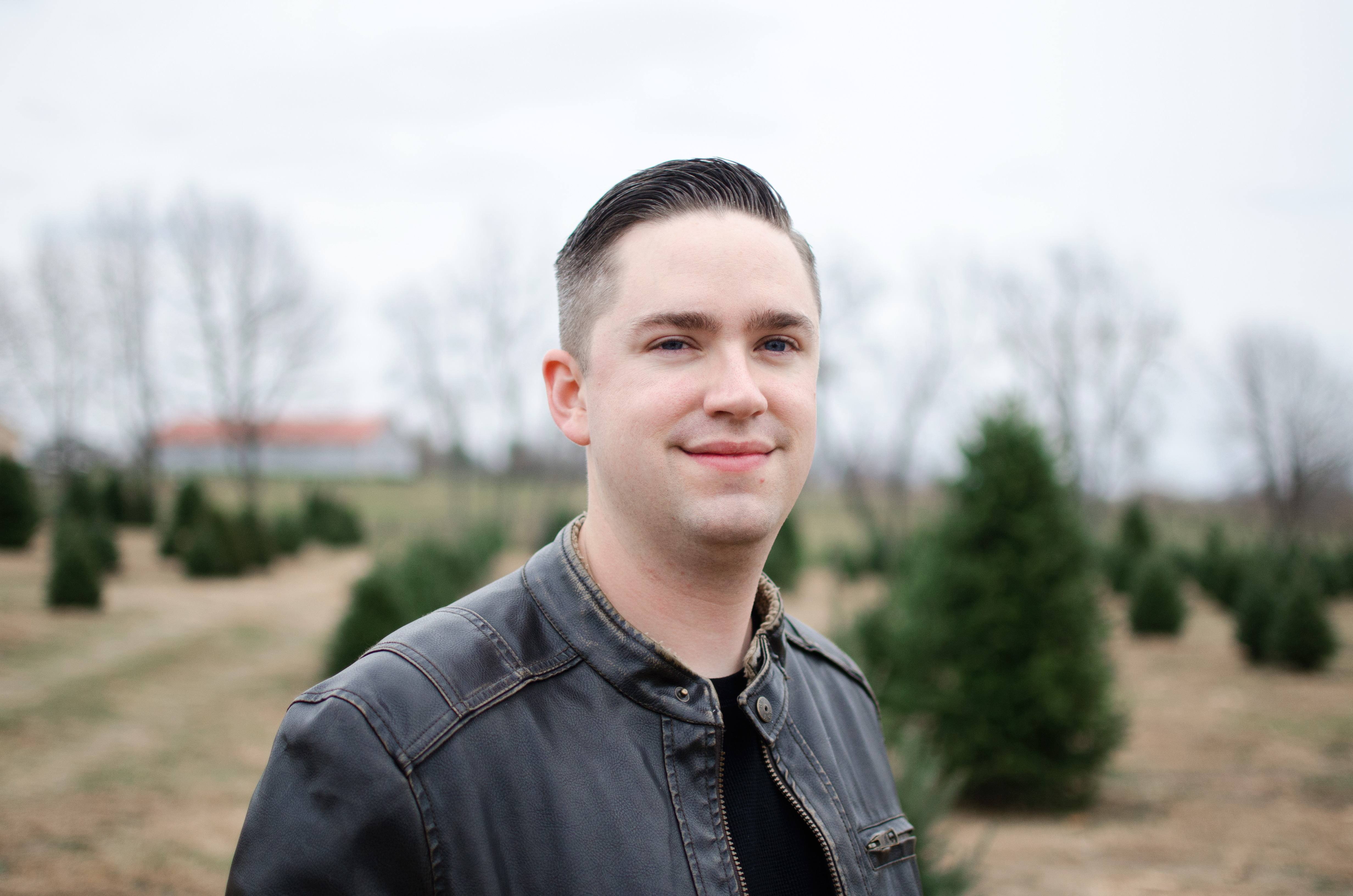 On Saturday, we went to Nieman's Christmas Tree Farm, which is located on Sulphur Springs Lane in Lexington, Kentucky. It's a 48-acre farm where they grow about 15,000 trees, which include Fraser Fir, White Fir, and White Pine. They are a "choose and cut" farm, and have been selling Christmas trees since 1990. You choose your tree and they will cut it down for you, as well as tie it up and load it for you. They mentioned they also have saws, so you can cut it yourself. The trees vary in height; from table top to upwards of 12 feet tall. They even let people come out in October to choose their tree, so they will be able to come back in November or December, when they are open in order to chop it down.
"The Nieman Tree Farm is third-generation nursery. Tom's grandmother came to America from Germany in 1880 with two suitcases – one containing clothing and the other containing seeds and plants that would become the beginnings of the family nursery in Cincinnati, Ohio. Today, Tom, with his wife Janice and son Jonathan, operates the Lexington Tree Farm." –via
Fun Fact: The iconic Fraser Fir, which is native to North Carolina grows by about one foot per year. That means a tree that is eight or nine feet tall and is cut down this year, was planted almost a decade ago.
At Nieman's, they give you a huge measuring stick, which makes it easier to measure the trees and to pick out the one you want. It's also helpful, because it is used for pricing. For example, 5 to 6 foot trees are $60, 6 foot to 7 foot trees are $80, and so on.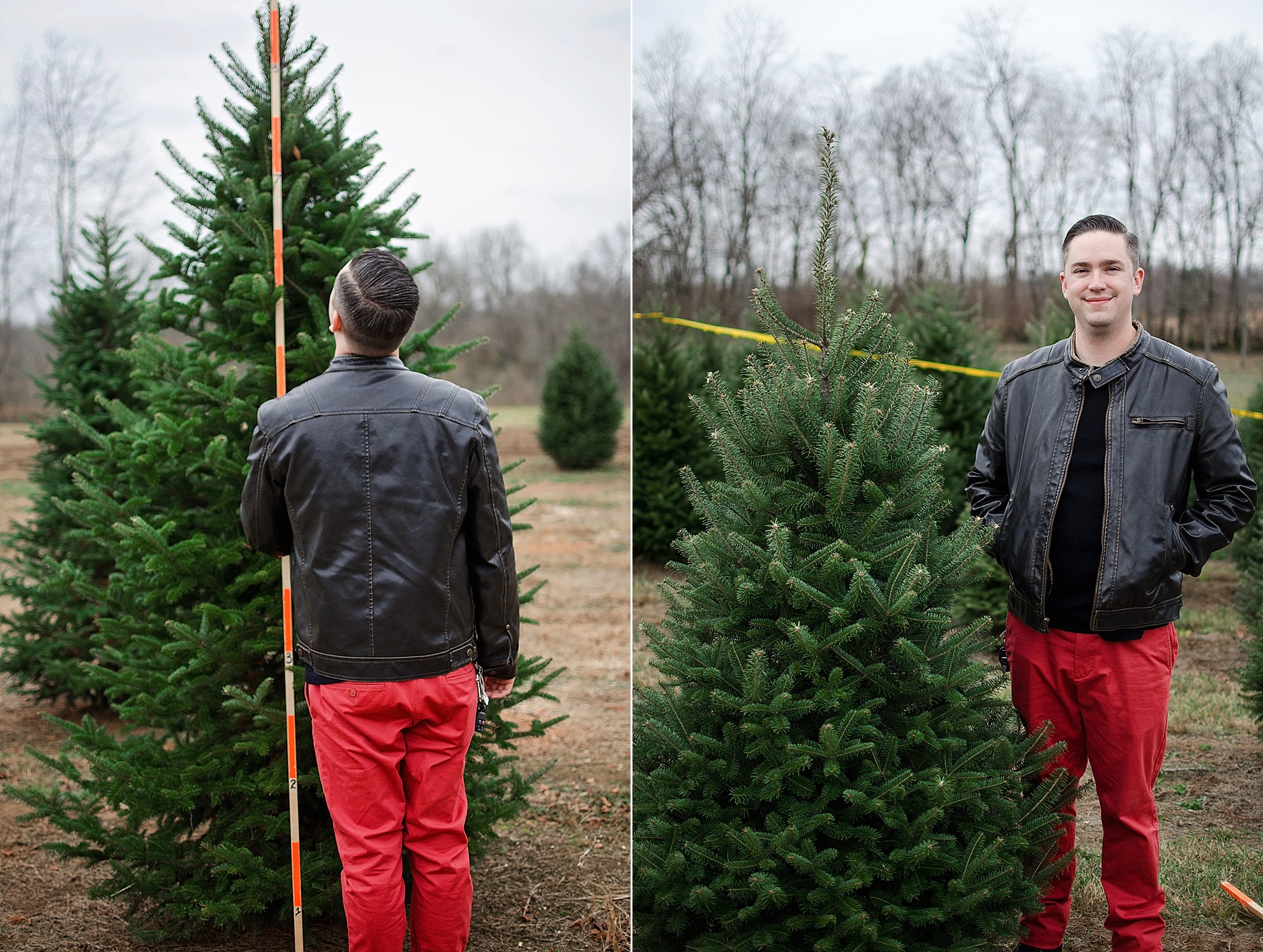 Picking out the perfect tree is hard work, but we finally found one!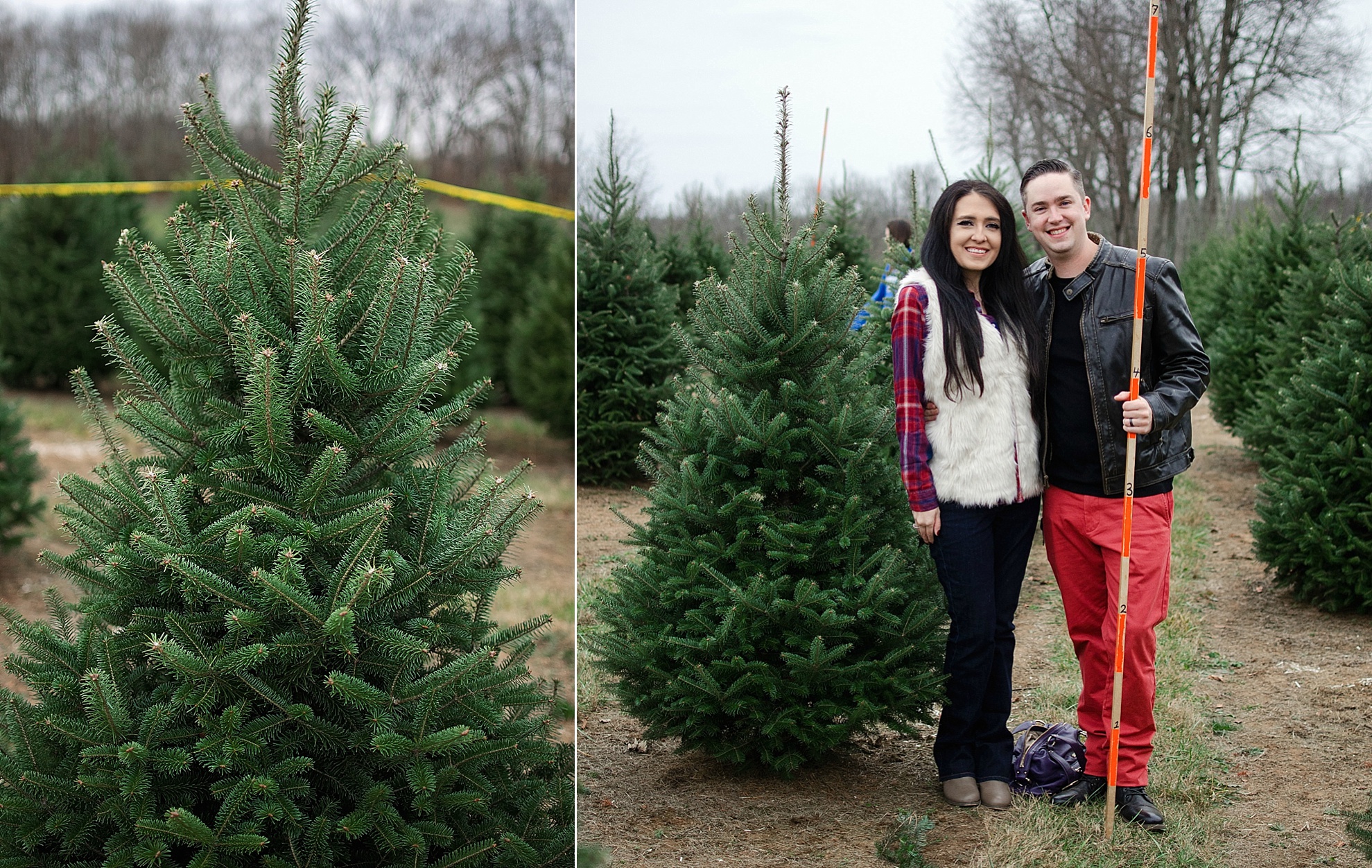 Every year, we always get a picture with us by our tree. That's also one of our yearly Christmas traditions!
If you are in Lexington and you want to visit a tree farm, you may be out of luck, but here's a list of tree farms close by that may still be open!