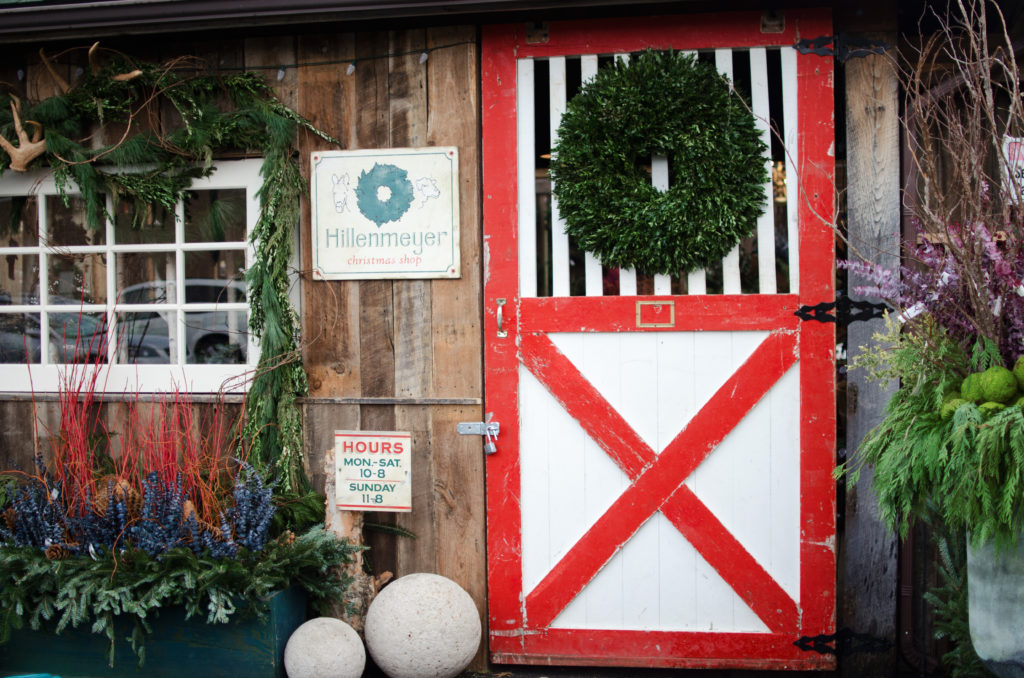 Over the weekend, my friend and fellow blogger, Tiffany (Bright On a Budget), invited me to go with her to Hillenmeyer Christmas Shop and take pictures before they opened. She had told me about how the previous year, she went to a blogger event that was held there. I had heard great things about it, so of course I wanted to go.
I told my husband that we were going to go to the Hillenmeyer Christmas Shop on Sunday, before the blogger brunch at County Club. Our conversation went a little something like this:
Me: Tiffany and I are going to meet at the Hillenmeyer Christmas shop on Sunday to take pictures.

Husband: Where?

Me: Hillenmeyer Christmas Shop!

Husband: (as he searches it on his phone). Helen Meyer?

Me: Ugh, babe. Noooooo. Hill-en-meyer!! (I've usually done a great job of hiding it, but sometimes a little bit of my Eastern Kentucky accent comes out, and my husband can't understand me. He's from Los Angeles, California and I grew up in Pikeville, Kentucky!)

Husband: Oh!! Well, in case you are wondering Helen Meyer is a lawyer from Minnesota (as he said with a chuckle).

Me: Oh babe. You're so silly! (as I said shaking my head).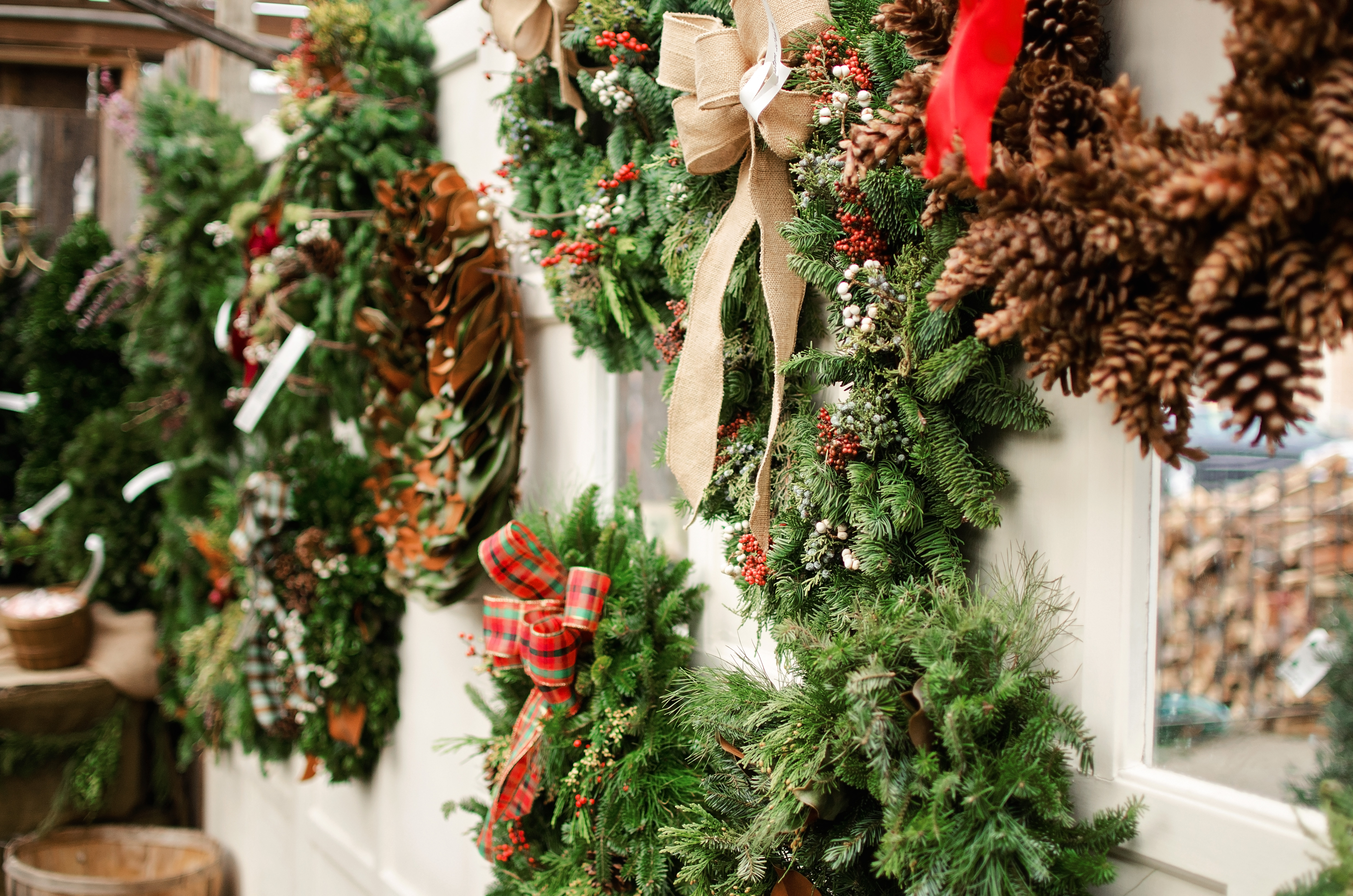 But in all seriousness, this place is magical. I used to live on the South side of Lexington for a few years, and I probably drove past it hundreds and hundreds of times, but never knew what it was. I had always wondered what was in that little building, but I had never ventured inside, until now. When I looked at the address on a map, so I could make sure I was going to the right place, I knew exactly the place it was talking about! For my Lexingtonians, it is located at 3389 Tates Creek Road, which is right in the Landsdowne Shoppes (it's in the parking lot near Fresh Market and Arby's) . You just have to stop by! You won't be disappointed! The hours are Monday through Saturday from 10am to 8pm and Sunday 11am to 8pm.
Before stepping into the shop, I never imagined it would be like this…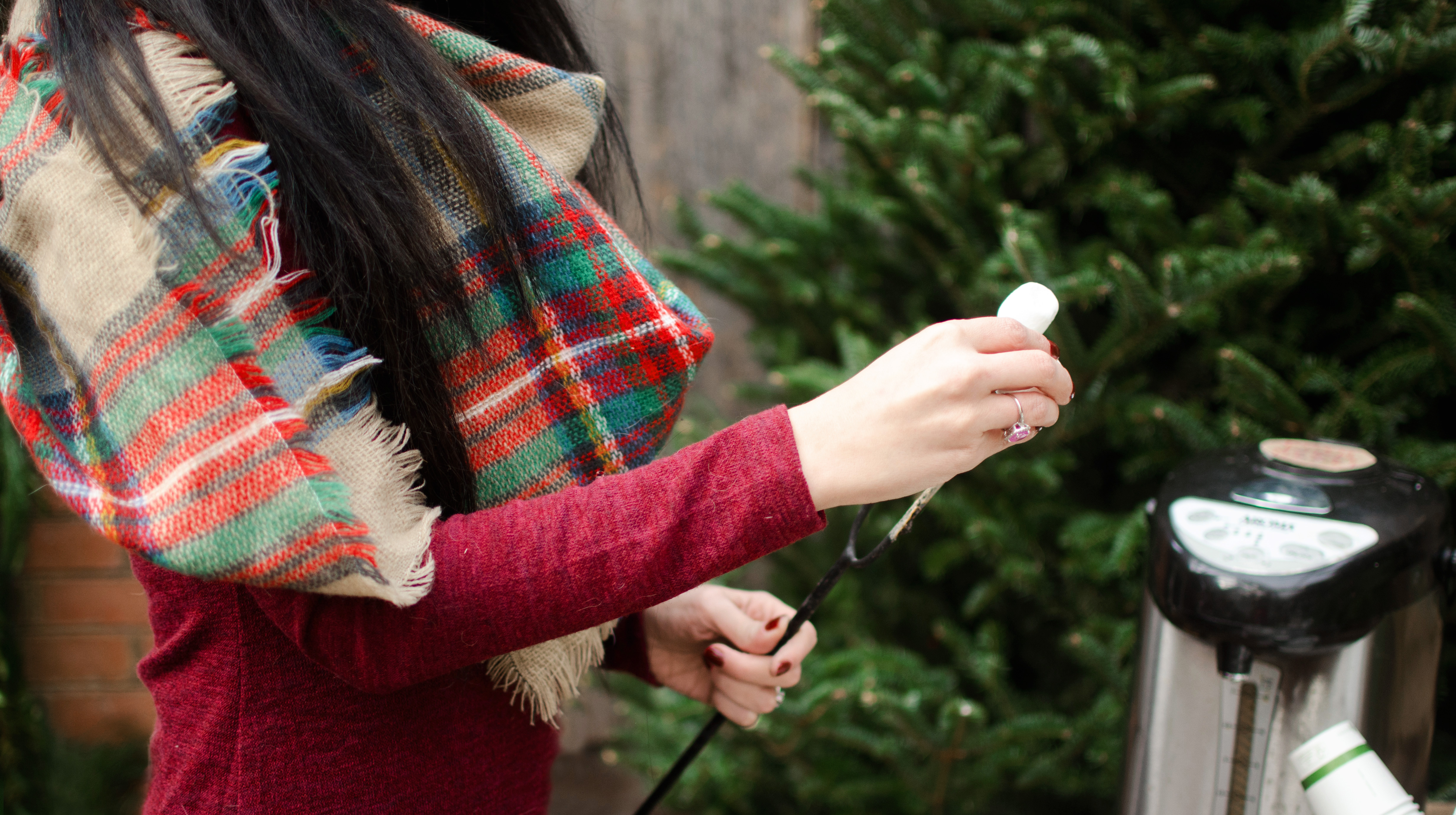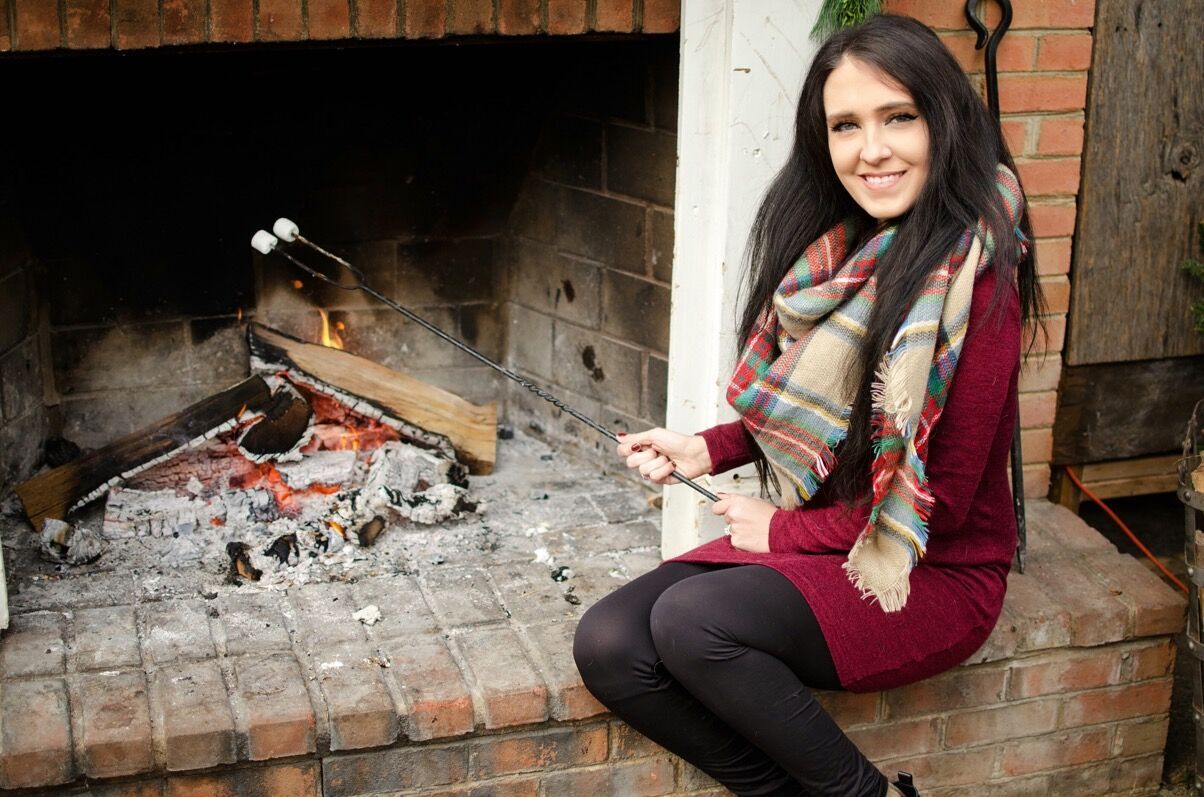 Once you step inside, you are transported to another world.  I never would have imagined this is what it looked like inside. It is very festive and cozy! There is even a fireplace inside, where you can roast marshmallows. How cool is that?!?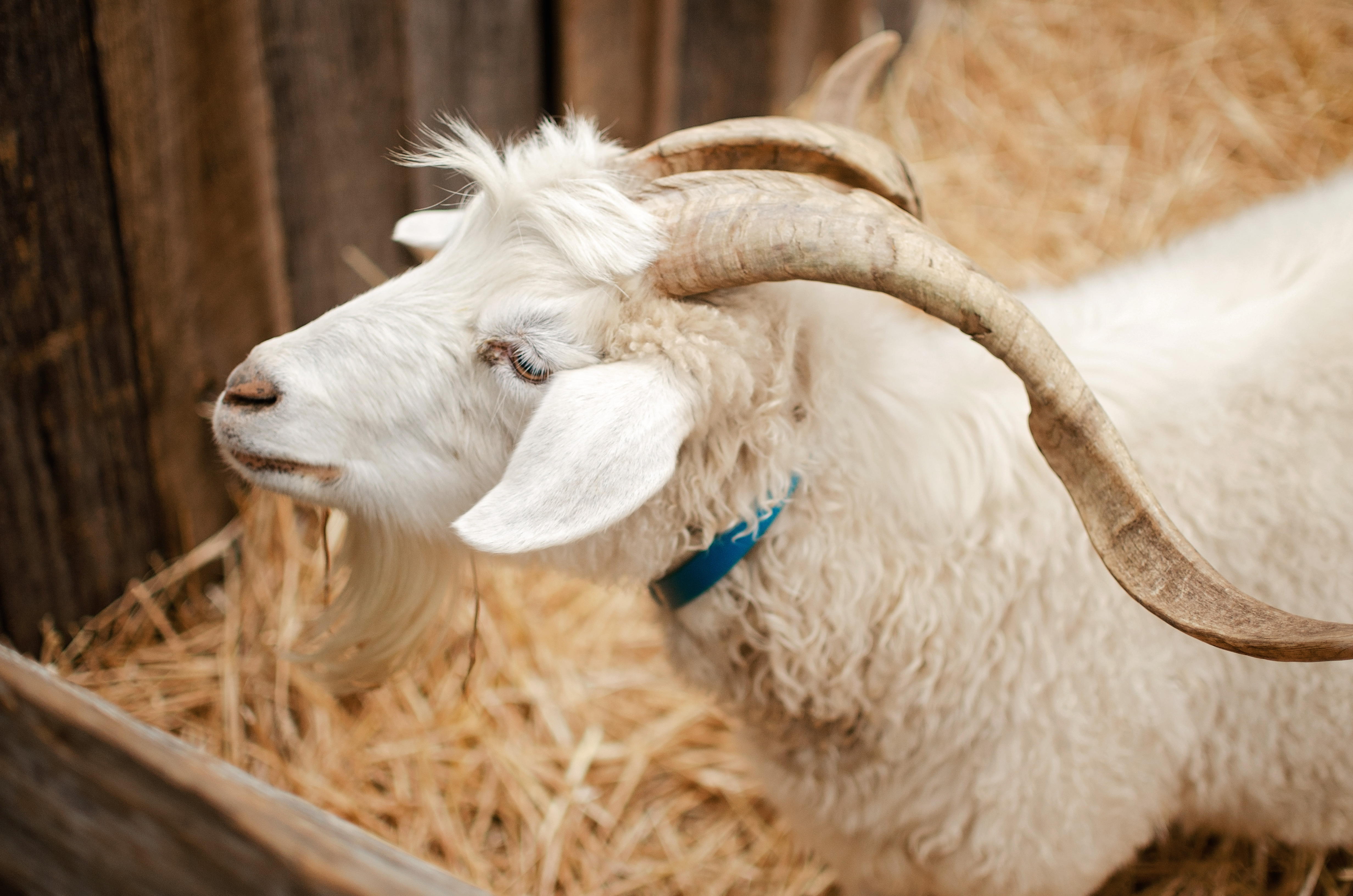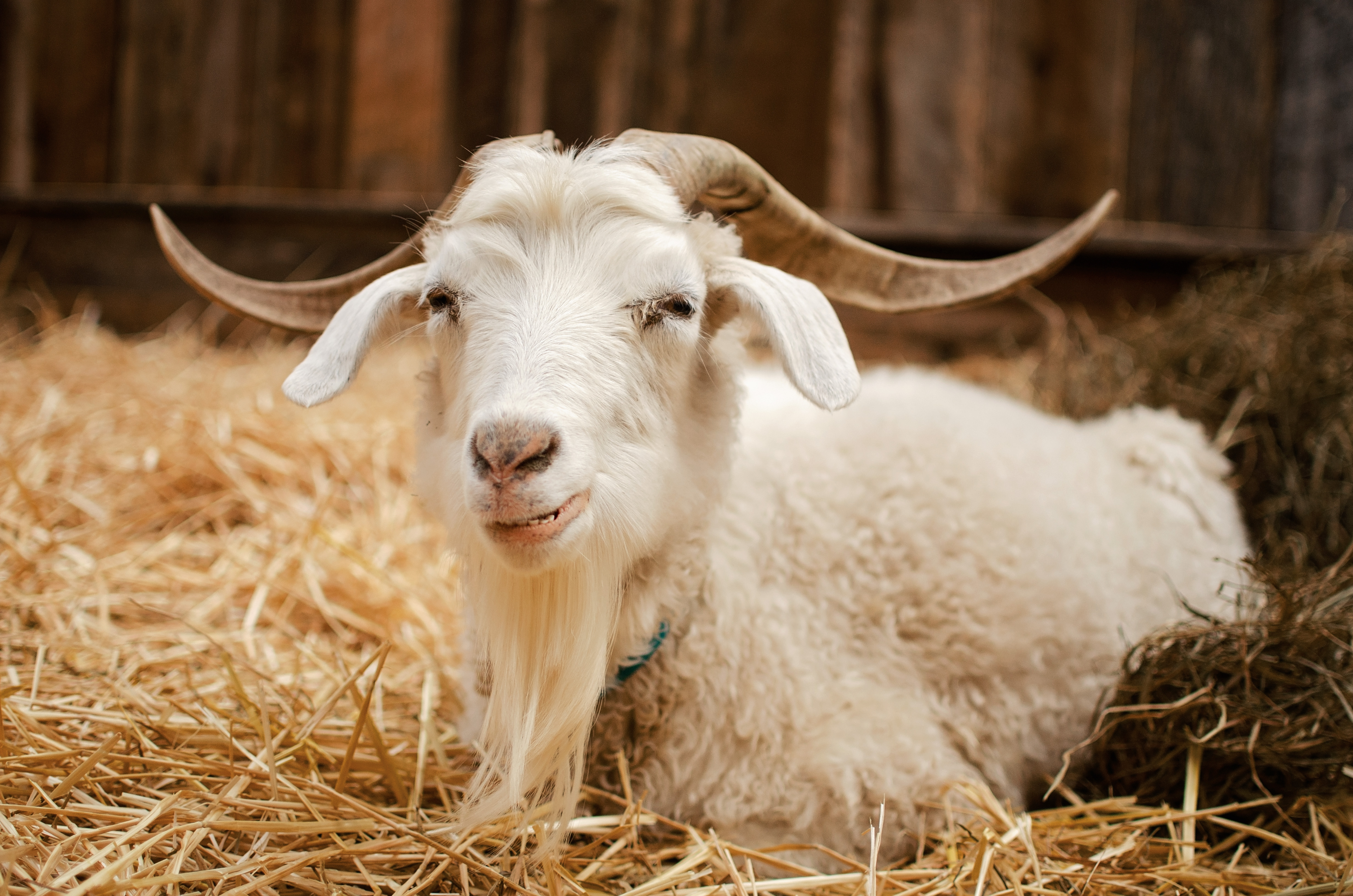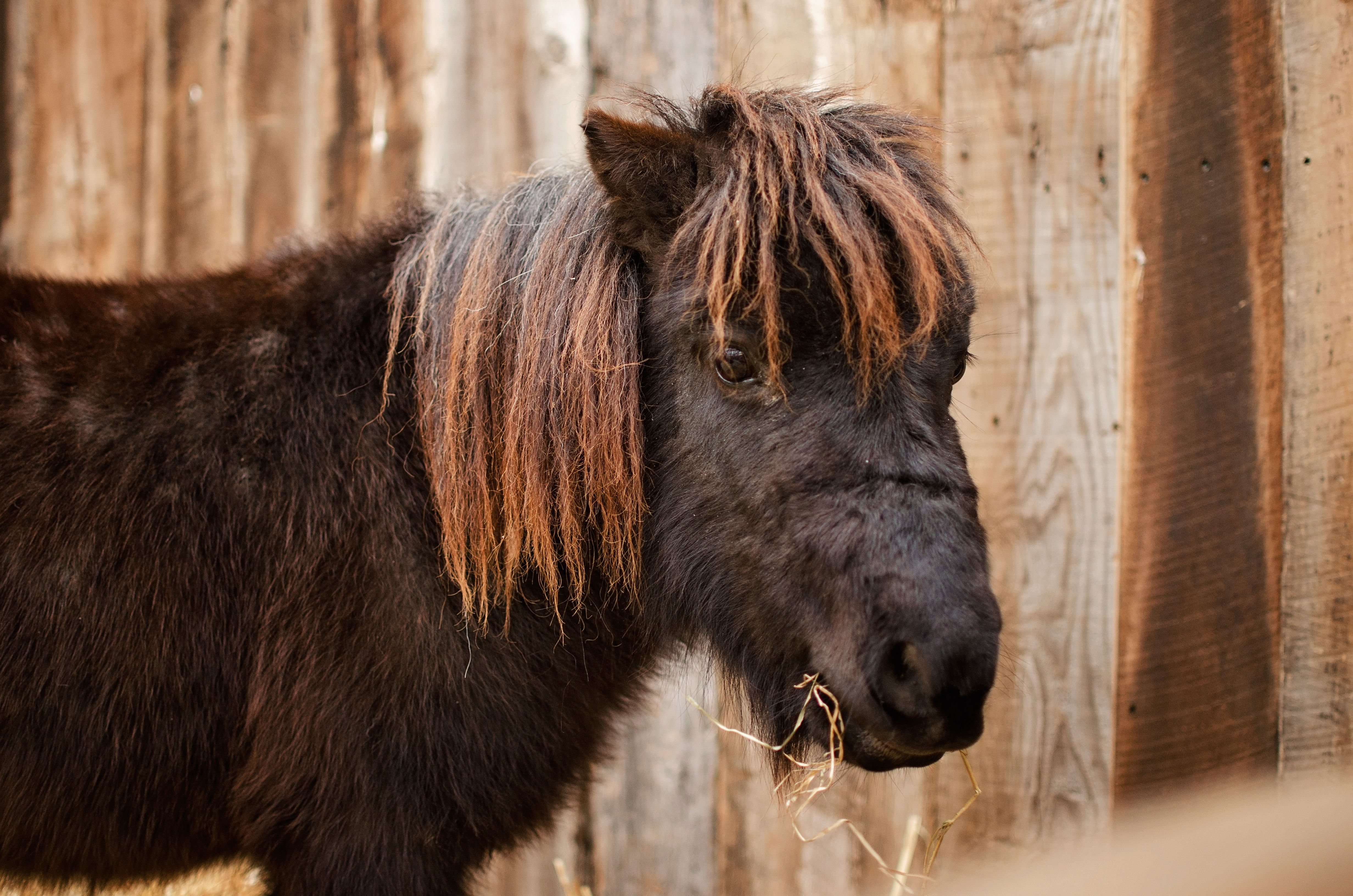 Not only is there is a fireplace to roast marshmallows, but there is a live nativity scene with animals that you can pet! My husband isn't too fond of goats, since one stole his ice cream when he was three years old. Me on the other hand? I think they are adorable.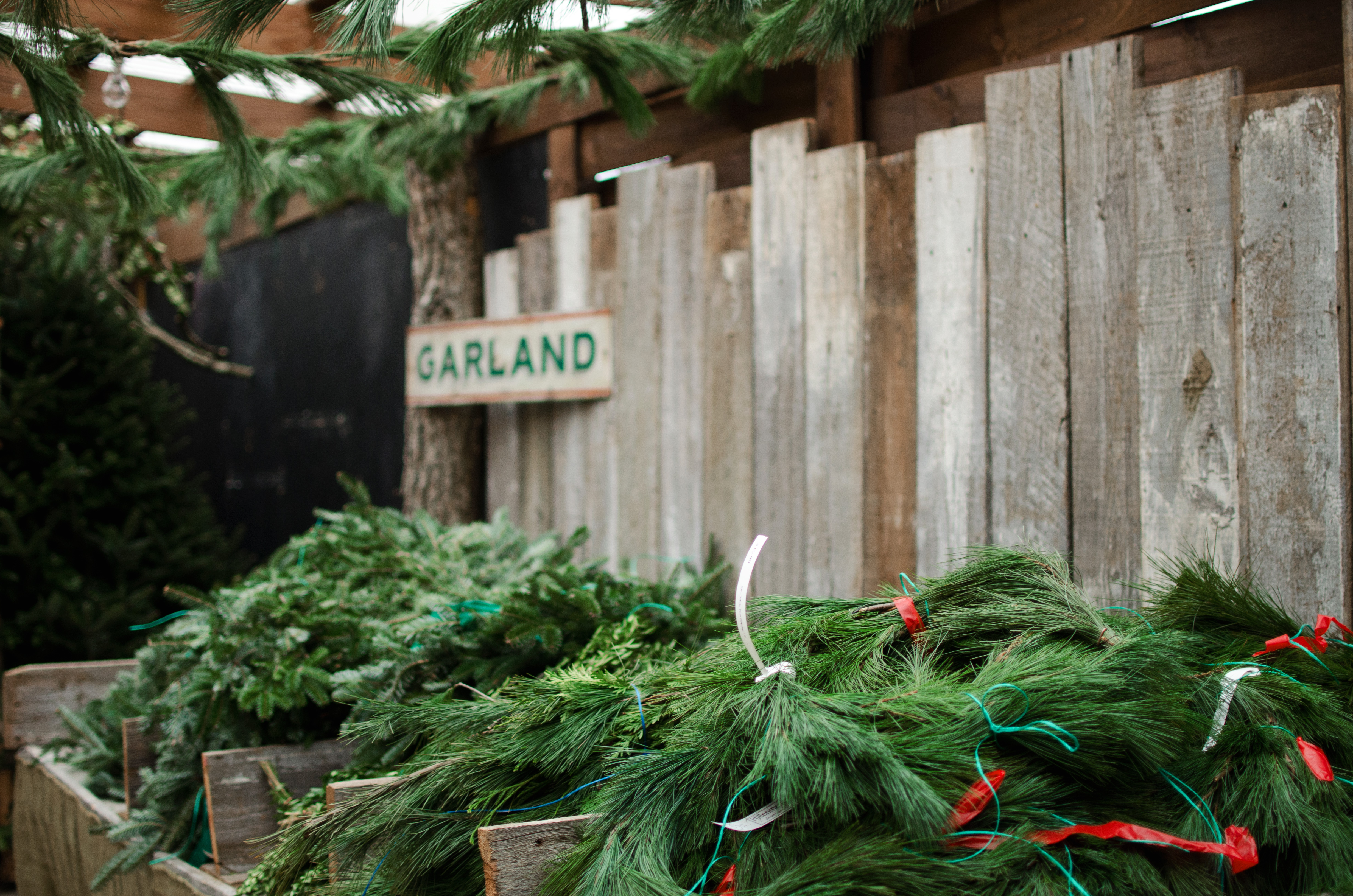 There is so much greenery inside. Between the Christmas trees, decorations, garland, and handmade wreaths, there is so much to look at! Everything is so beautiful! Like I said before, it's like you are transported to another place.
A little quote from their website:
"Our biggest inspiration is looking to the past and referencing a time when Christmas was less about consumerism and more about family – a special time during the winter when we would all come together and celebrate. That seems to be lost in today's culture; this guides us to create an experience more about the families and kids, and to build a tradition that they can return to every year." -Joseph & Shannon Hillenmeyer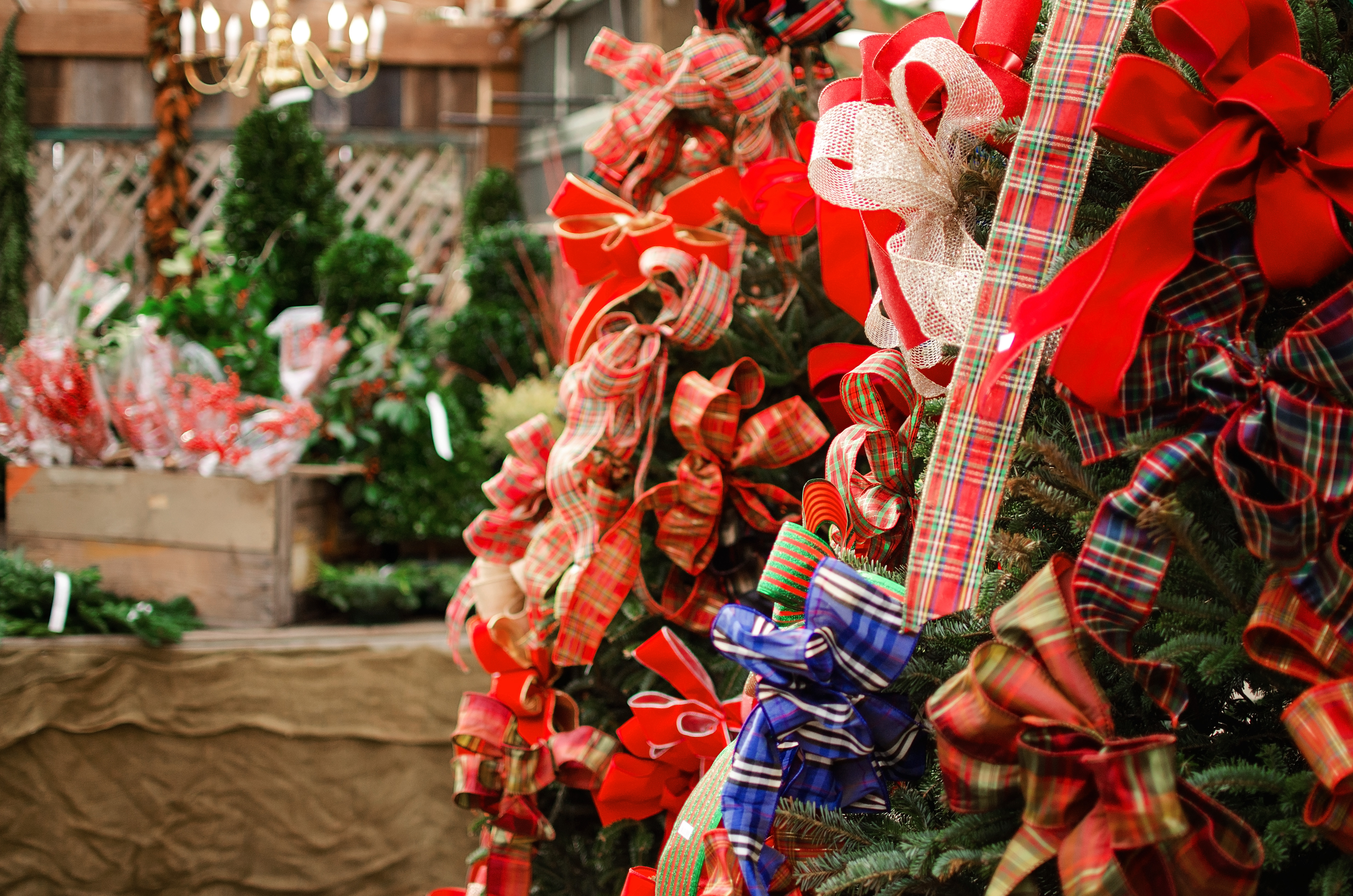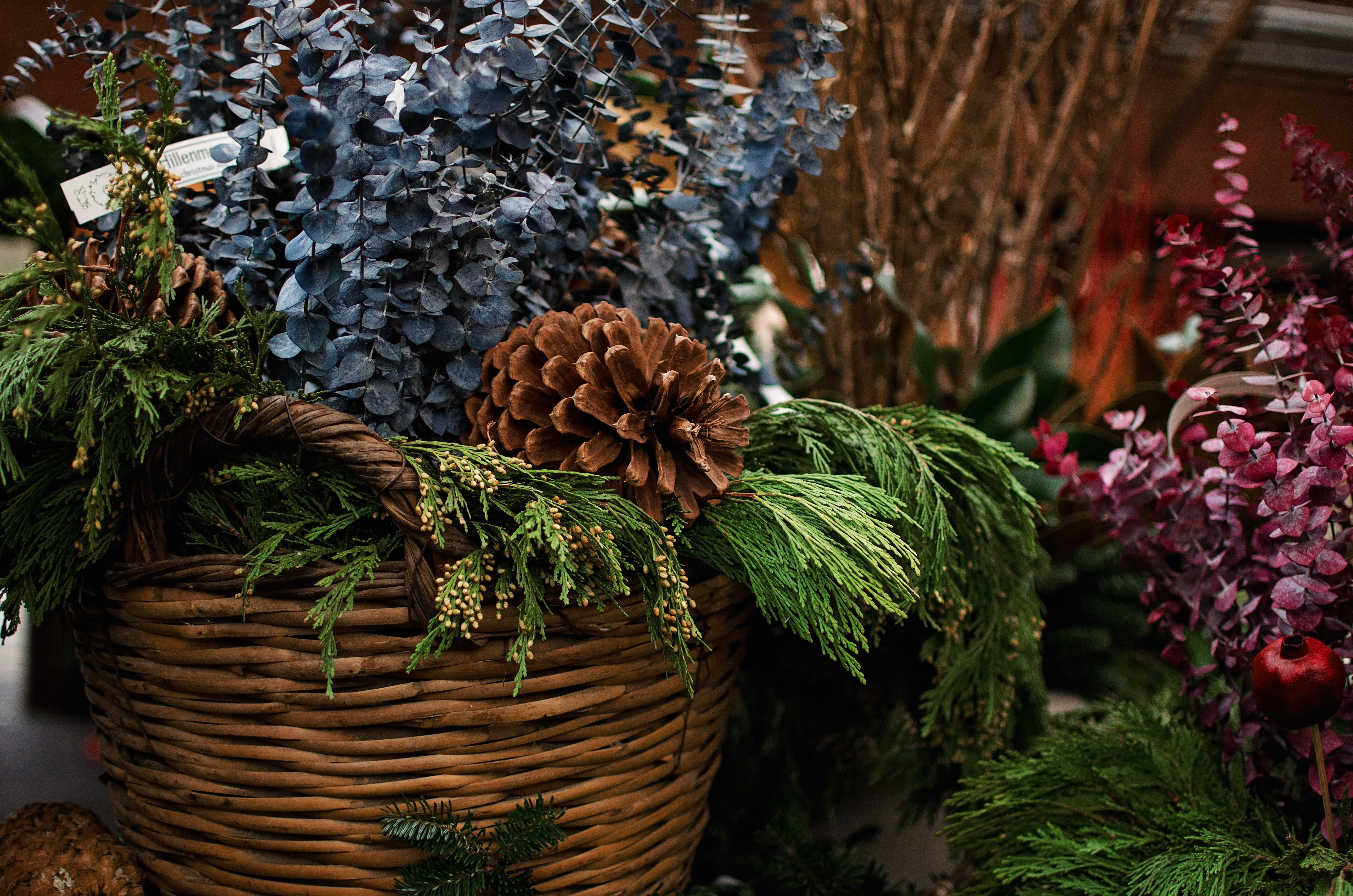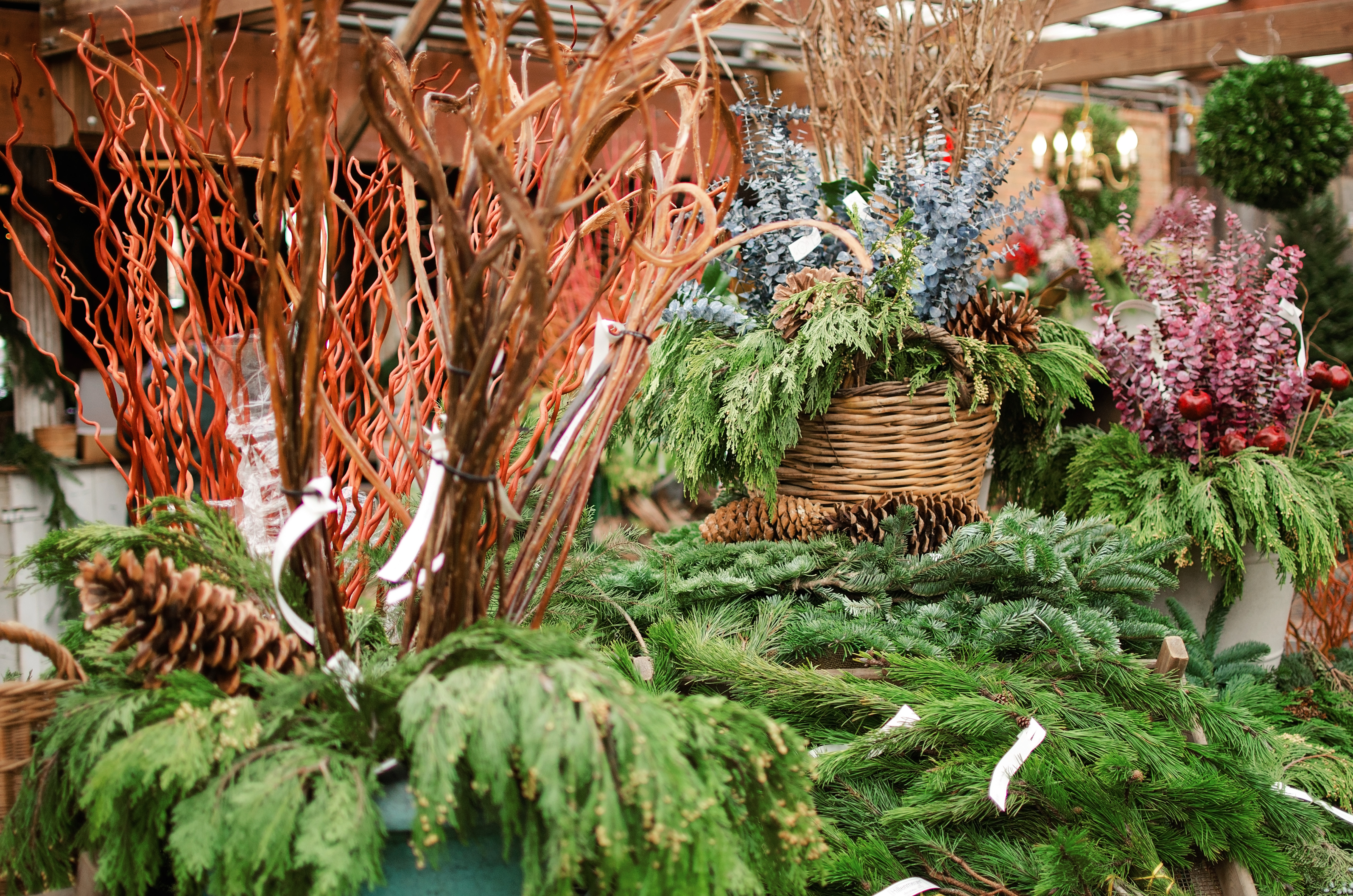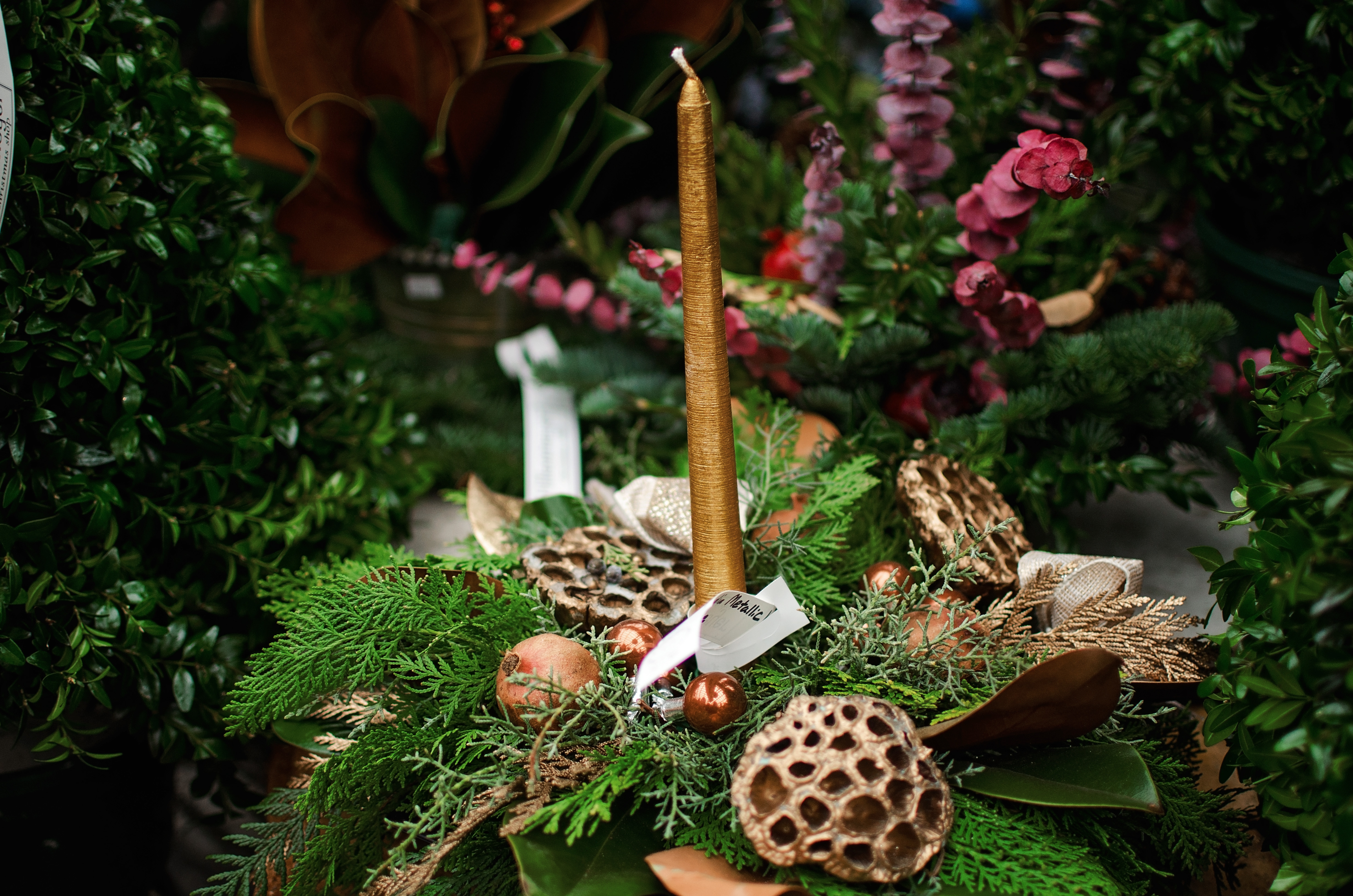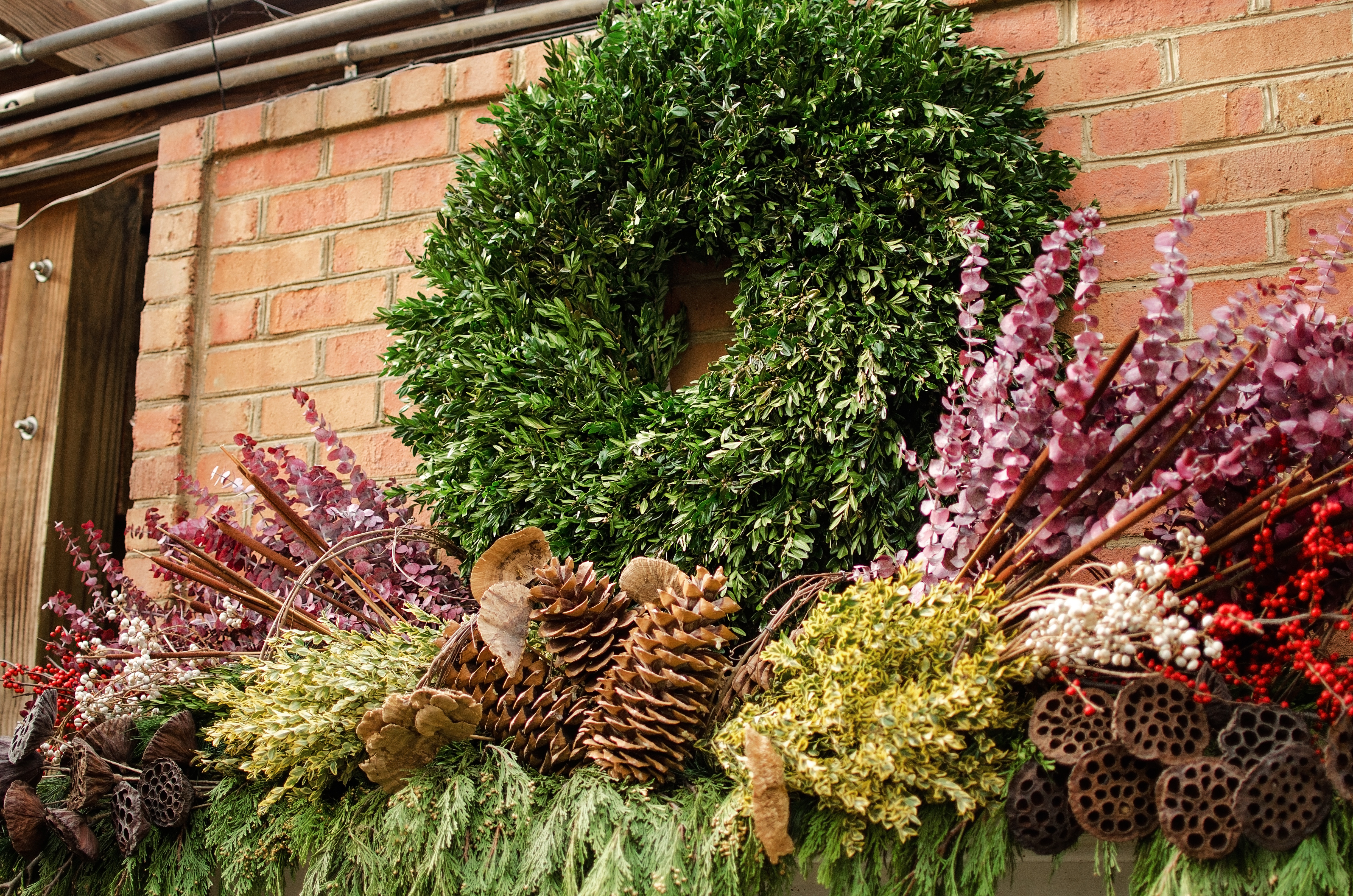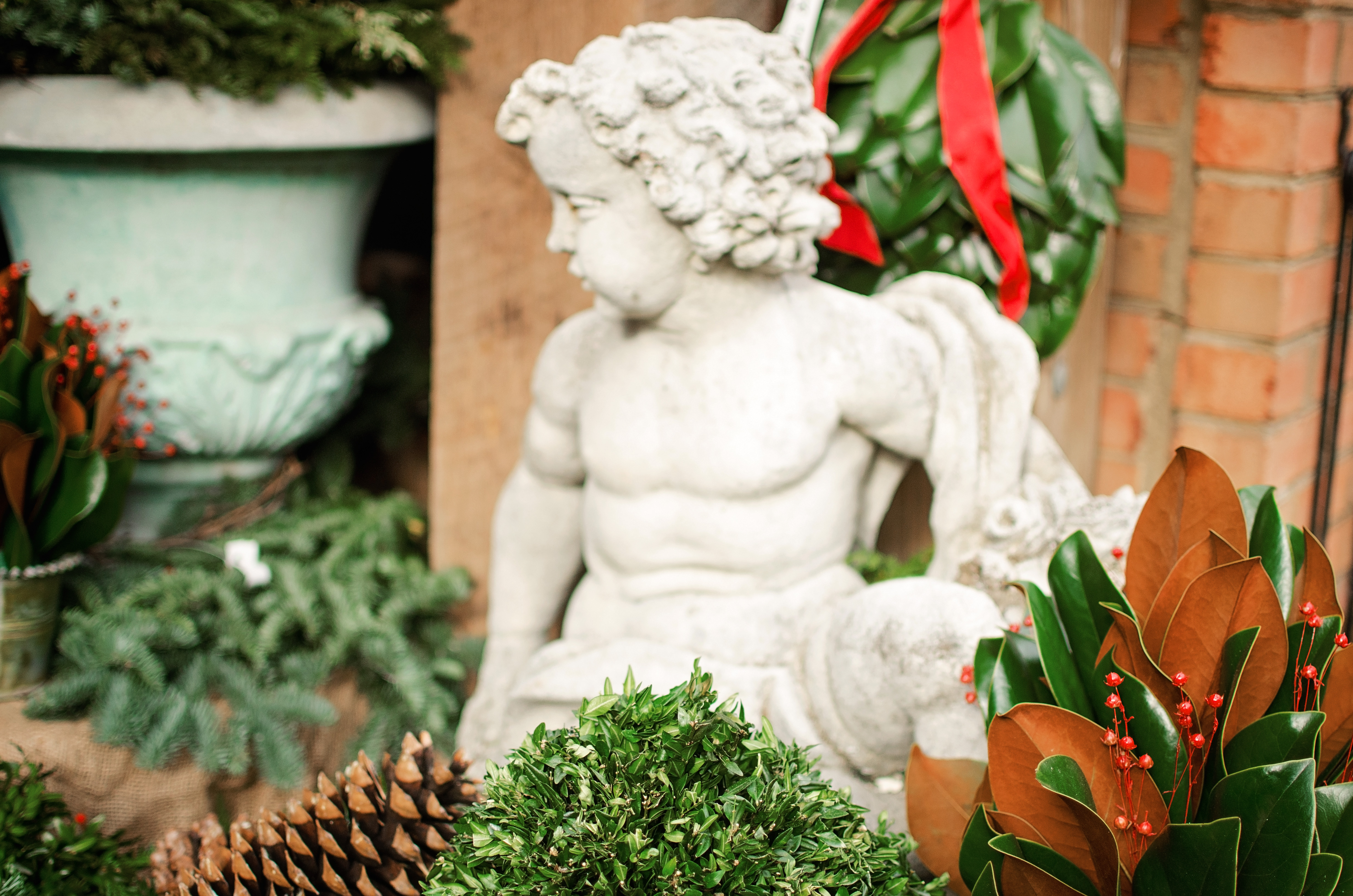 See what I mean about all the greenery? There is so much intricate detail with everything inside. It's truly an oasis! You can't help but be in the Christmas spirit when visiting there. It's impossible not to be!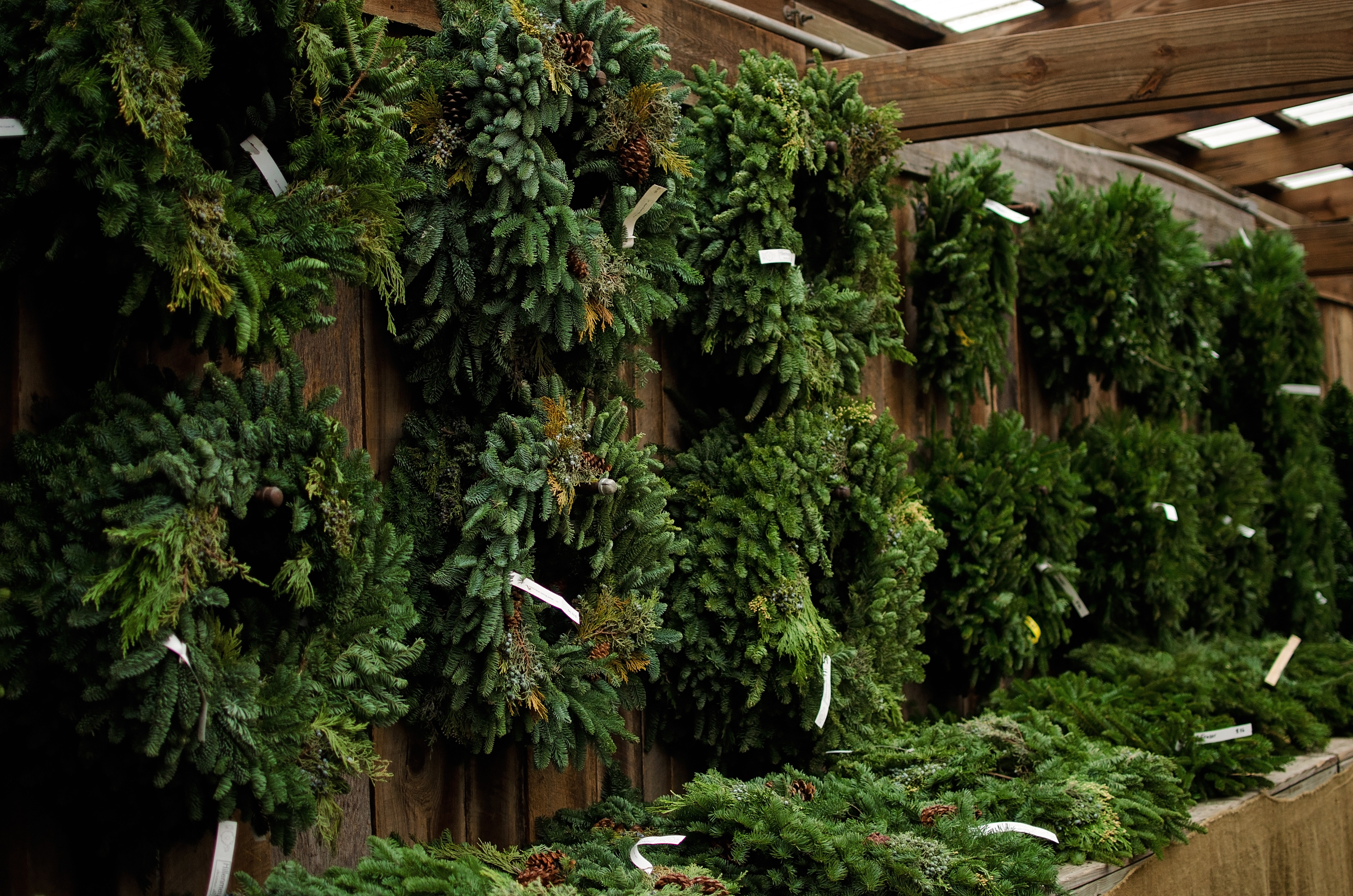 What the Hillenmeyer Christmas Shop is all about:
"The Hillenmeyer Christmas Shop references a time when Christmas was less about hectic shopping trips to crowded malls and more about a family-centered experience. We do more than just provide the best fresh-cut Christmas trees and handmade boxwood wreaths you can find in Lexington. We want your kids to play hide and seek among the trees, touching the branches and smelling the perfect scent of a fresh-cut fir. It's why we have the live animals, hot cider, and Santa! Our aim is to create a Christmas experience focused on families and kids, a tradition you can relive year after year." –via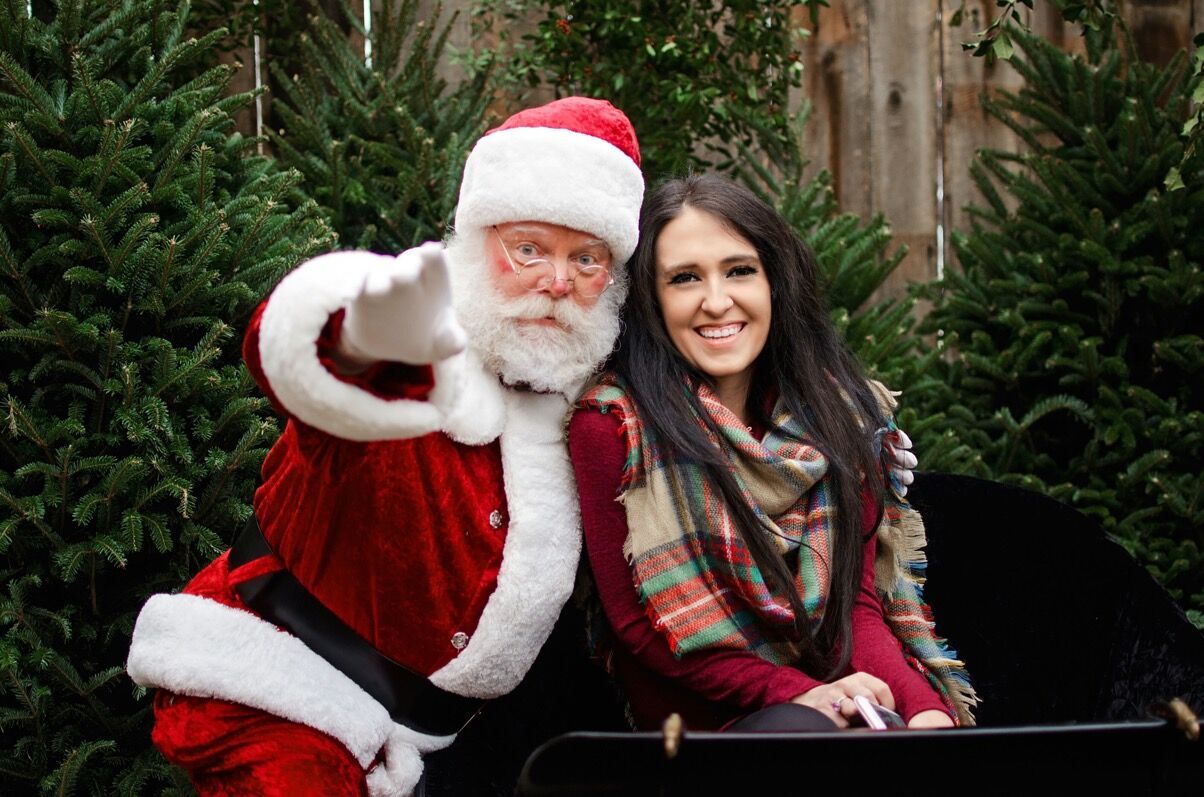 No matter how old you are, you are never too old to see Santa or believe in the magic of Christmas. For any parents looking for a place to take your kids to see Santa and that are located in Lexington or nearby, you should come here! You can take your kids to see Santa on:
Saturday, December 10th from 12pm to 6pm
Sunday, December 11th from 12pm to 6pm
Saturday, December 17th from 12pm to 6pm
Sunday, December 18th from 12pm to 6pm
Pictures are free, so you just need to bring your camera to take pictures!
After the blogger brunch, I had my husband meet me here, because I wanted him to be able to see it and experience it with me in person. The sleigh that we are sitting in actually belonged to Francis Xavier Hillenmeyer, who established the family business in Lexington in 1841. The Christmas shop itself is family owned and has been in business since 1950.
There's still some time left before Christmas, so go out to the Hillenmeyer Christmas Shop and see it for yourself. It will also give you a chance to SHOP LOCAL, which is something very important to me!