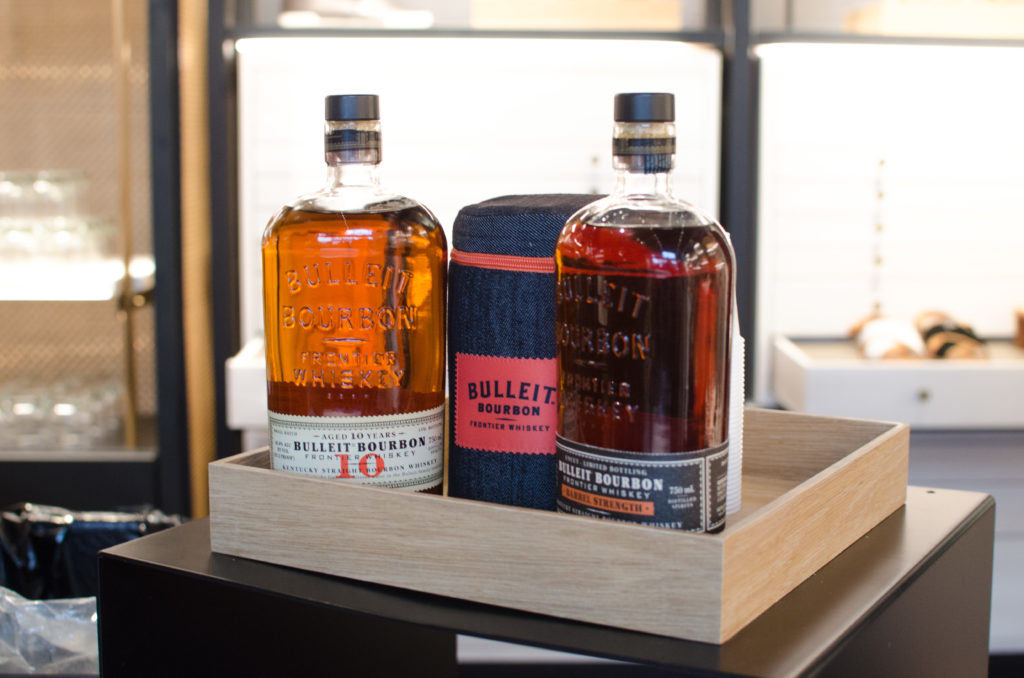 What do boots and bourbon have in common? I got to find out at this private, invite-only event last week at The Summit at Fritz Farm. I was invited by both Frye and Bulleit Frontier Whiskey to Frye's grand opening celebration to help welcome them to Lexington (this is actually the only one in Kentucky and one of sixteen stores in the United States). I'm sure if you have been reading here for awhile, you know that I have been spending a lot of time at The Summit. It truly is the place to be, and everything isn't even open yet!
In case, you aren't familiar with The Summit…
The Summit at Fritz Farm is Lexington's newest shopping destination, which is located Man O' War Boulevard and Nicholasville Road. It's totally the perfect addition to Lexington! The Summit at Fritz Farm is an upscale shopping experience that features office space (48,000 square feet of Class A office space over retail), a boutique hotel (120+ rooms), luxury apartments (306 total), and mixes national and local boutiques (300,000 square feet of retail – around 70 shops) to create a first class destination. There is also a mixture of local and regionally sourced restaurants, such as Honeywood, which is a new concept from renowned Bluegrass chef and six time James Beard Nominee Ouita Michel. Not only are there many restaurants, it will also feature the region's first food hall, The Barn, which will feature local food purveyors. The first couple of stores opened up April 27 (which is the day after my birthday, something I consider to be fate). More stores have opened up since then, and the rest will continue throughout the rest of the summer.
I was really super excited about the event, because it combined four of my favorite things; boots, bourbon, food, and music!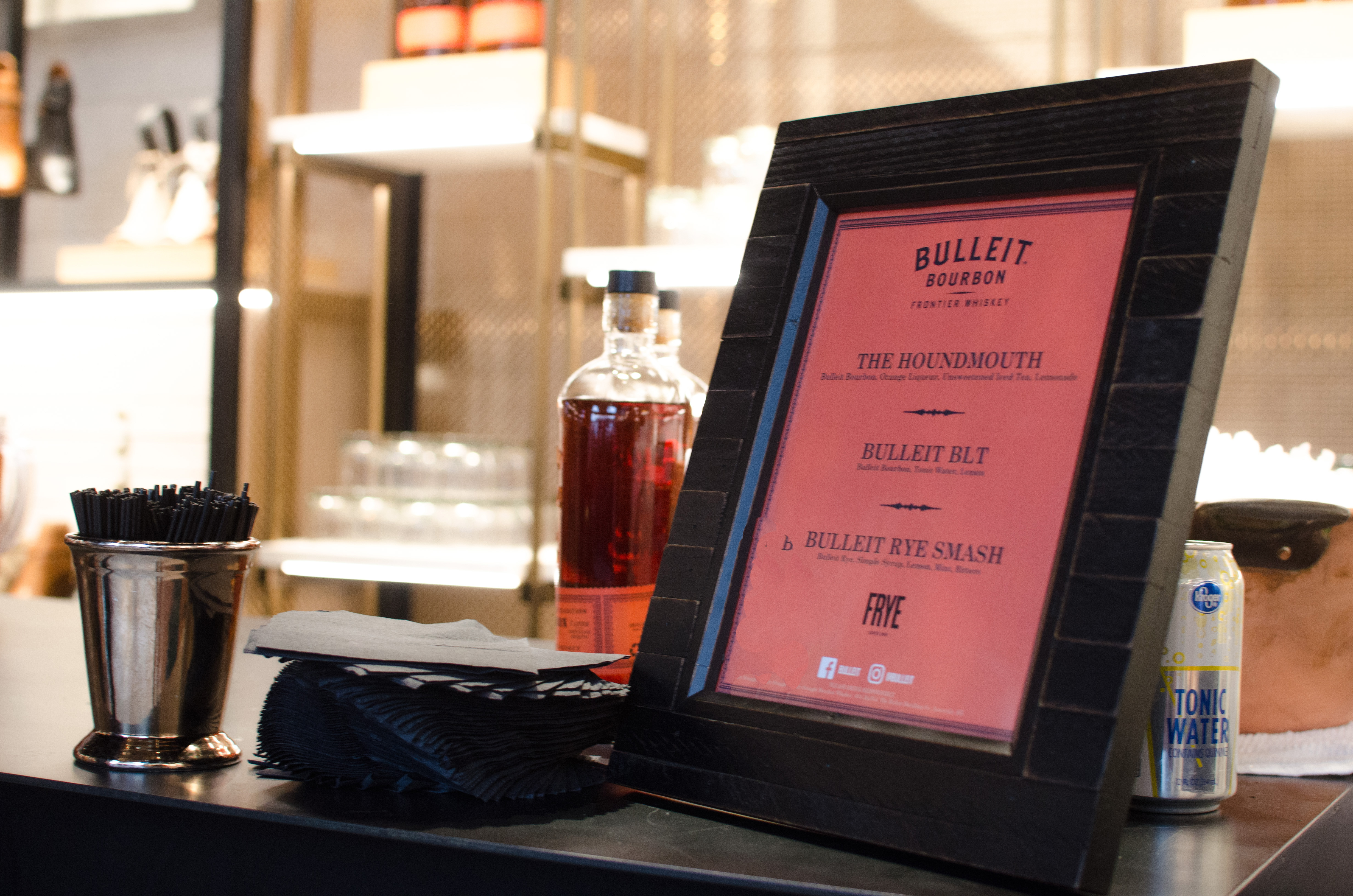 Lexington had been getting rain all day from Tropical Storm Cindy, so I was excited to get inside and stay dry and relax before the night started. Bulleit had three cocktails to choose from, and they were:
The Houndmouth (which is the name of the band that was playing at the event): Bulleit Bourbon, Orange Liqueur, Unsweetened Sweet Tea, and Lemonade.
Bulleit BLT: Bulleit Bourbon, Tonic water, and lemon.
Buelleit Rye Mash: Bulleit Rye, Simple syrup, lemon, mint, and bitters.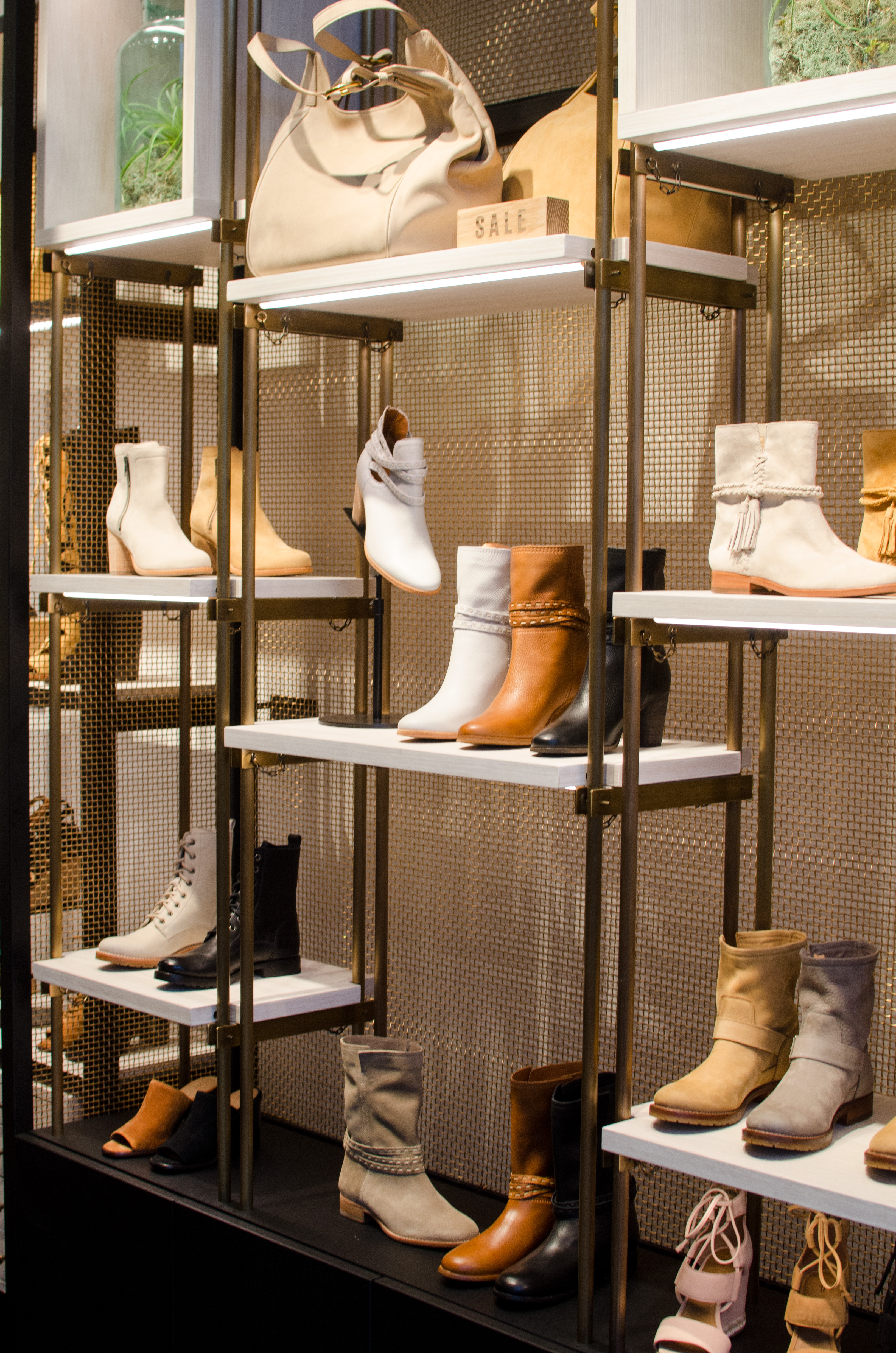 First things first, Frye is an absolutely beautiful store. Once you set foot in there, you'll discover the heavenly smell of leather in the air.
In case you didn't know…
Frye is an American boot manufacturer that is considered the oldest continuously operated shoe company in the United States. John A. Frye, the founder of Frye opened the very first Frye shop in Marlboro, Massachusetts in 1863. In the 1890s, Frye was one of the largest and most successful footwear companies in the entire country.
Frye has partnered with Feeding America to help end hunger in America. Frye has a long-standing reputation of giving back to the community, and that dates all the way back to the founder. Frye has a goal of donating three million meals to those in need. To find out how you can help, click here.

What you see here are little balls of deliciousness. If I'm not mistaken, the official name is Truffled Macaroni and Cheese Gratin Bites. Inside you could find pasta and cheese that is full of flavor. I could just eat these by the dozen. I actually lost count of how many I ate. They were that good!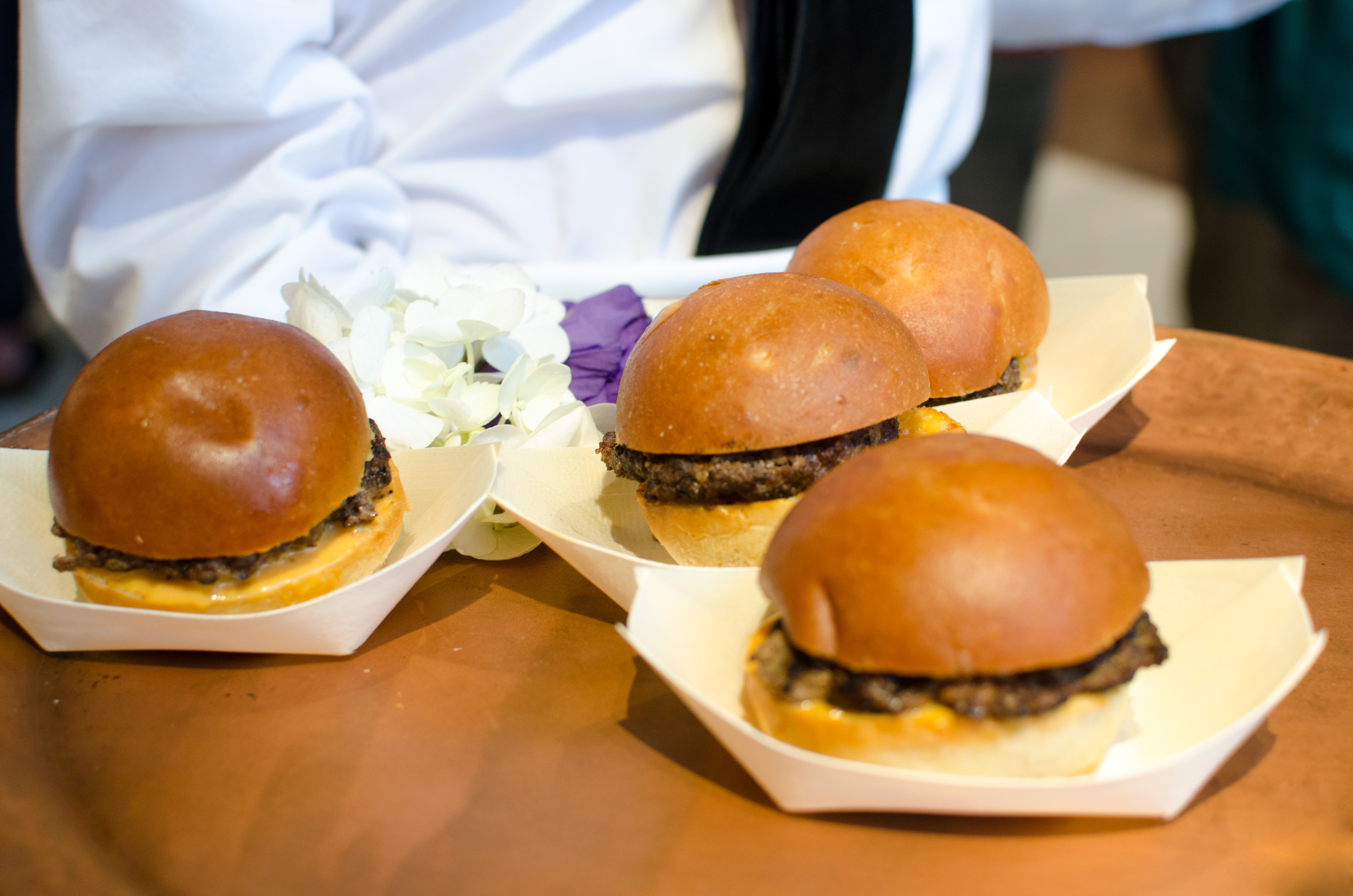 These were also so delicious. When you put bourbon beer cheese and grilled onions on your burger, you can never go wrong!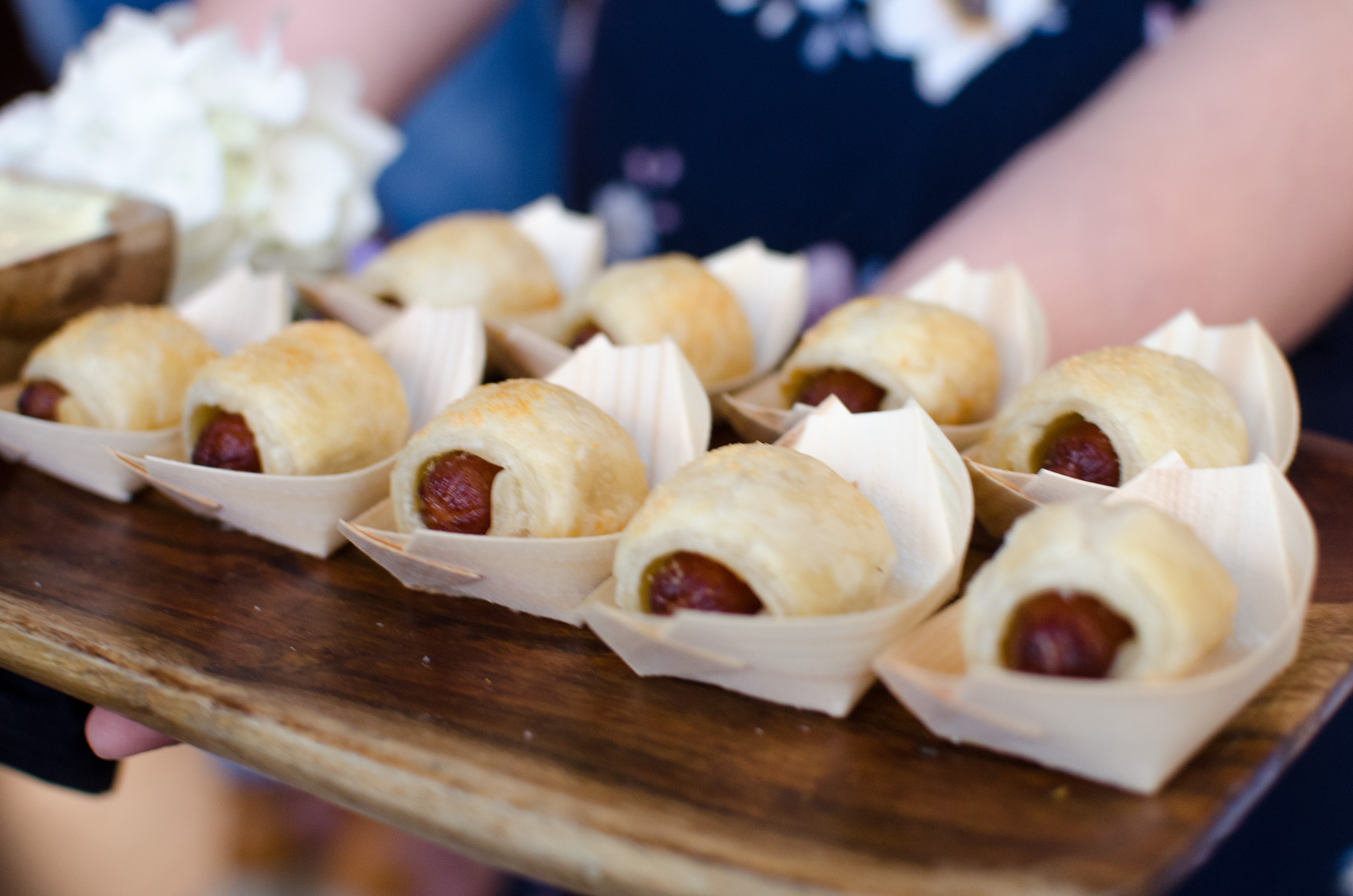 Pigs in a blanket. Classic.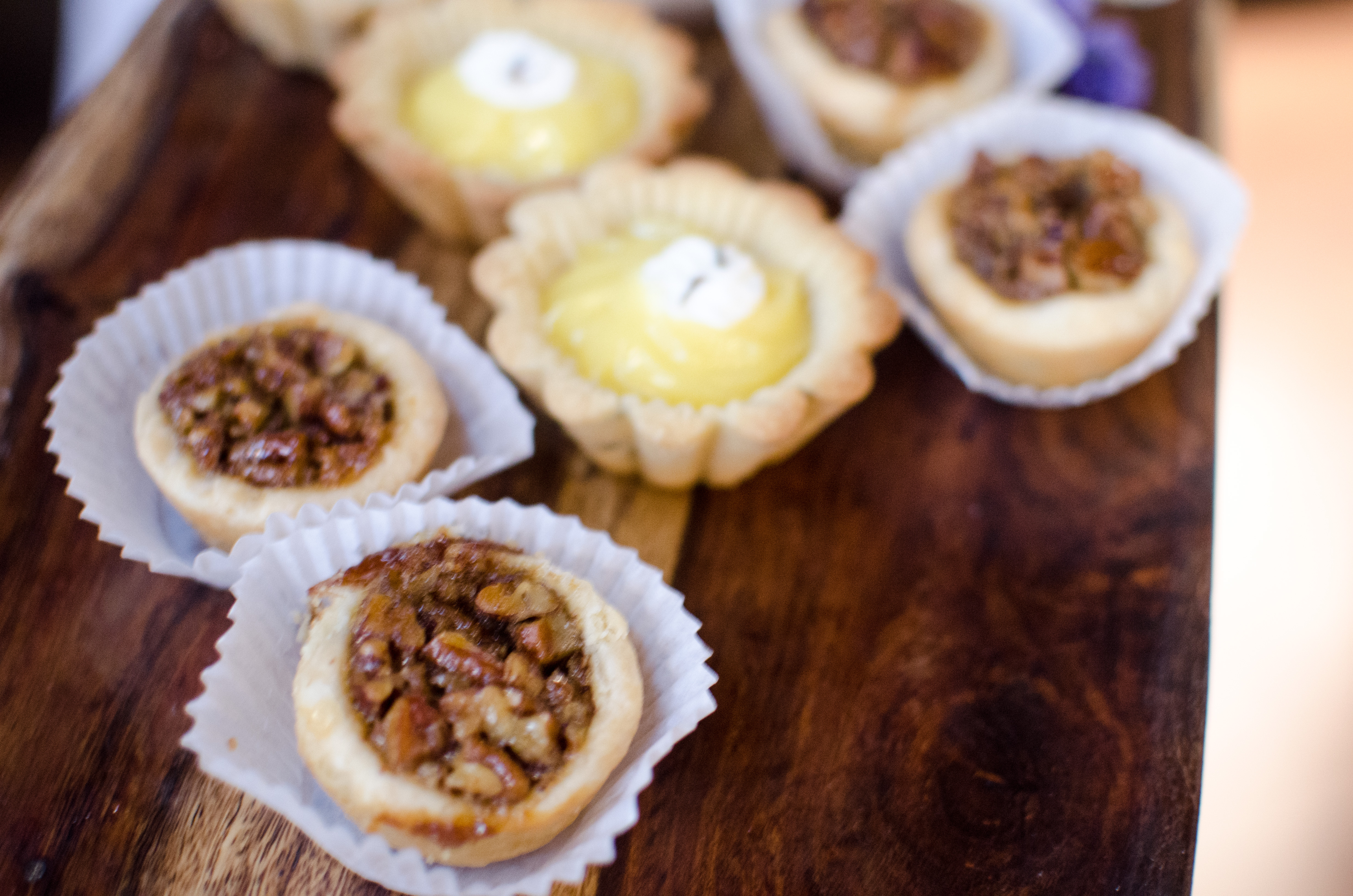 Of course, you can't forget about dessert. The mini Derby pies were my absolute favorite!
Derby Pie is a chocolate and walnut tart in a pie shell with a pastry dough crust. In 1950, Derby Pie was created by the Melrose Inn in Prospect, Kentucky. The creators were Walter and Leaundra Kern, and their son, George Kern. It has been said the name "Derby Pie" was chosen because every family member had a different name for the creation, so they put all of the names in a hat, and pulled out a paper that said "Derby Pie."
All the yummy food seen above was from Dupree Catering.
There were tons of people there, along with some amazing cocktails and food (I know I've mentioned it a lot, but I just can't get over how good it all was!) If you were to check the collection of Instagram stories that night for Lexington, Kentucky, just about 90% of them were from this event (to see the collection of IG stories from your city, just go to places, and then type your city in).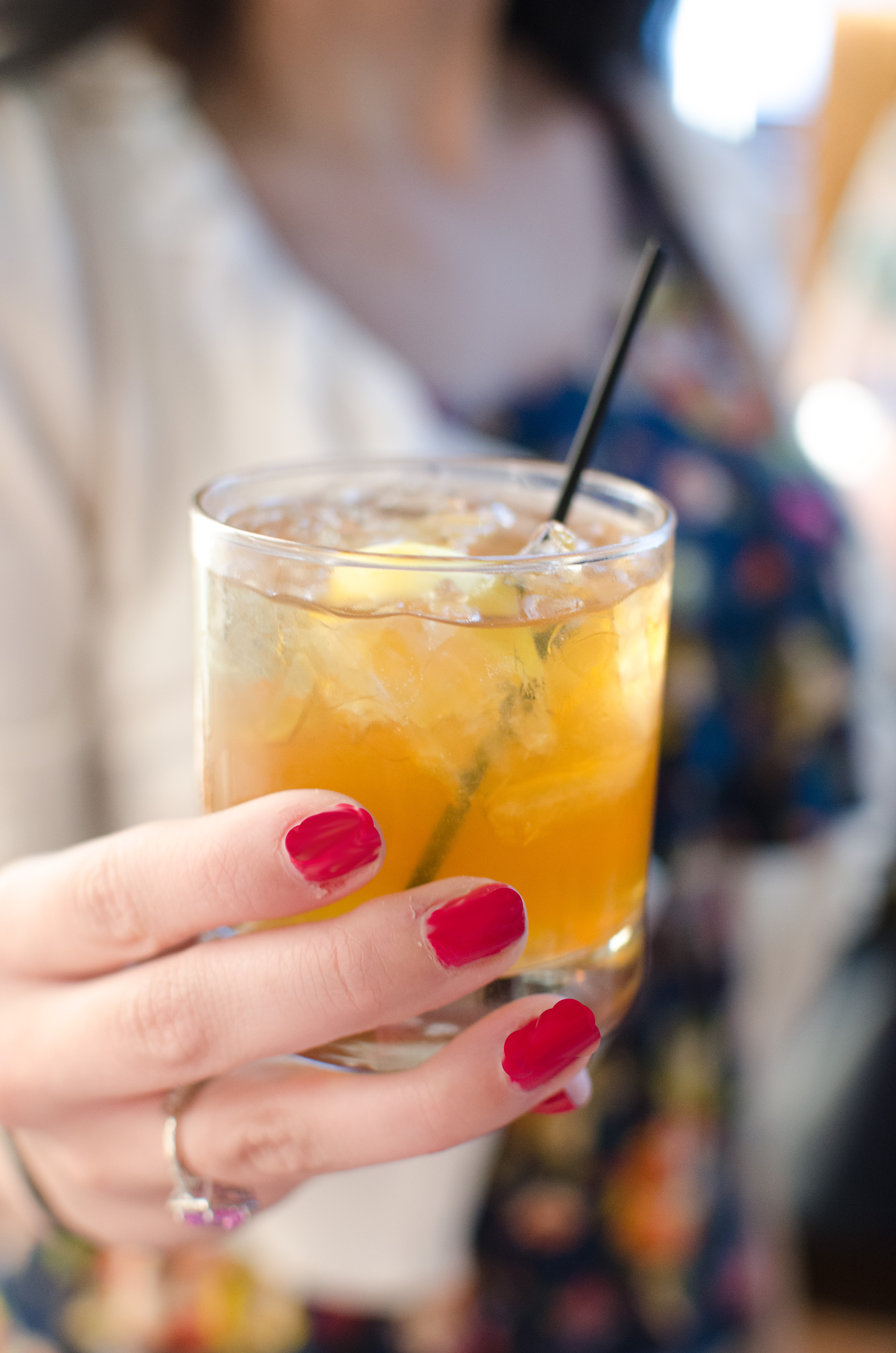 Bulliet Frontier Whiskey co-hosted this soiree with Frye. There's couldn't be a more perfect spirit to match the spirit of this event than bourbon. After all, 95% of the world's bourbon is made in Kentucky.
Tell me about Bulleit Frontier Whiskey…
Bulleit is a Kentucky straight bourbon whiskey that used to be produced at the Four Roses Distillery in Lawrenceburg, Kentucky. Bulleit is considered a relatively high rye bourbon, because 28% if its mash bill is rye (68% is corn and 4% is malted barley). It's bottled at 45% abv, which is 90 proof.
At the event, there were lots of other local blogger babes there too!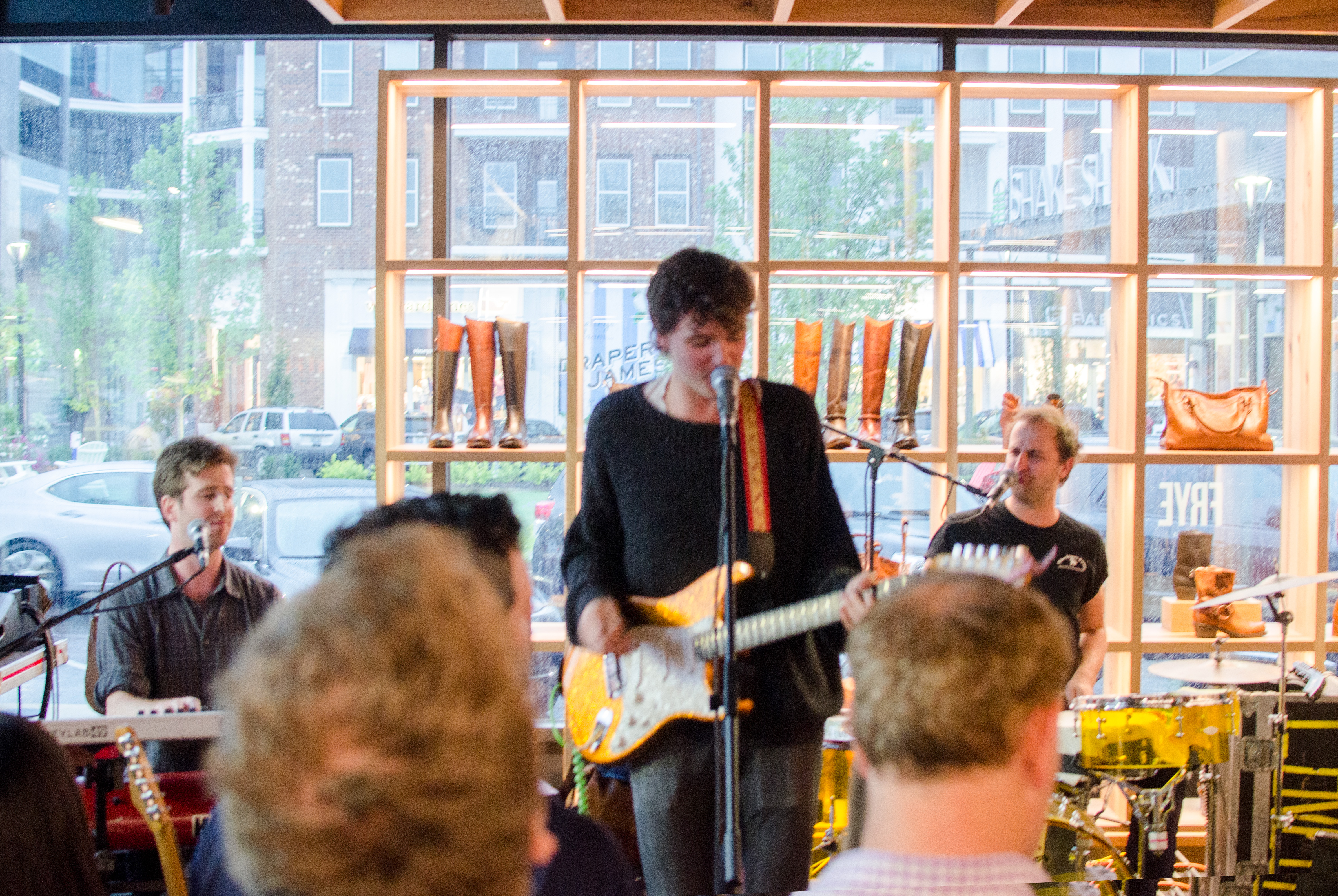 After everyone had a chance to mingle and get a few drinks and a bite to eat, the band began to play. Before this event, I had never heard of them. By the end of the night, I was a fan!
Houndmouth is an American alternative country band from New Albany, Indiana, which is across the river from Louisville, Kentucky. The band was formed in 2011 and plays locally in Louisville and Indiana. In March 2012, they performed at the SXSW music festival to promote their homemade self-titled EP. They were offered a contract after Geoff Travis, the head of Rough Trade, was in the audience and heard them. The Guardian even named them "Band of the Week" in 2012.
While I was there, I recognized someone that looked familiar (I follow her on instagram), and sure enough it was who I thought it was! I got to meet Marianne Barnes, who is the Master Distiller of Castle & Key Distillery. She is the first female master distiller of Kentucky bourbon since Prohibition!
Castle & Key is such a gorgeous distillery, and I can't wait to see it in person when it opens later this year!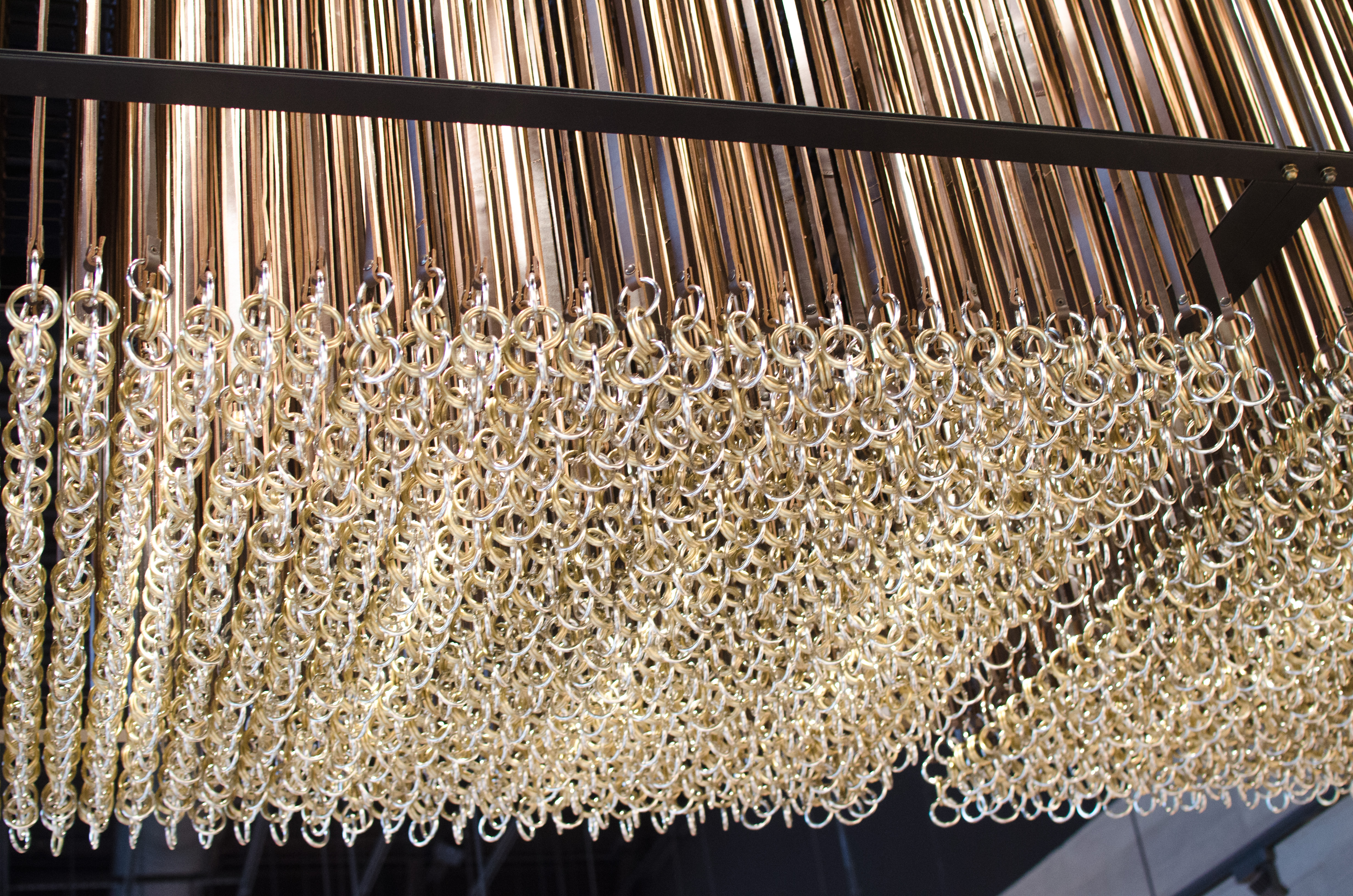 I was glad that I was given an opportunity to attend this event. It was seriously top notch from the beginning to the end! It is definitely one event that I won't ever forget!