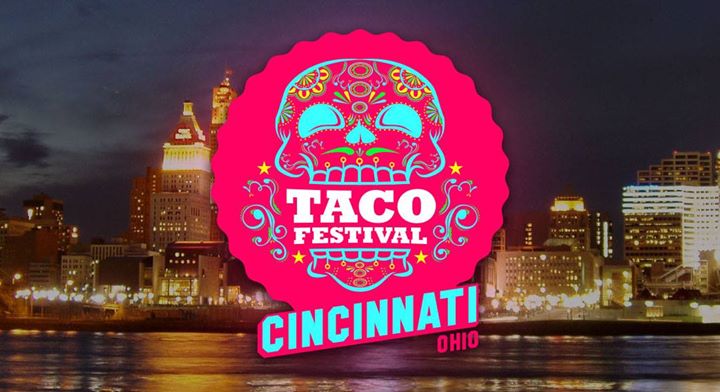 This post is in collaboration with the The Taco Festival. All of these opinions are entirely my own. Thank you for supporting brands and businesses that support Fabulous in Fayette!
Last weekend, Fabulous in Fayette was driving up I-75 from Lexington, Kentucky to Cincinnati, Ohio to attend the Taco Festival. An hour after hitting the road, I was in Cincinnati and ready to nom on all of the tacos. Who doesn't love tacos?!? I'm a huge foodie, so I love going to food festivals, because of the food (um, hello?!) and it's a great opportunity to support local businesses.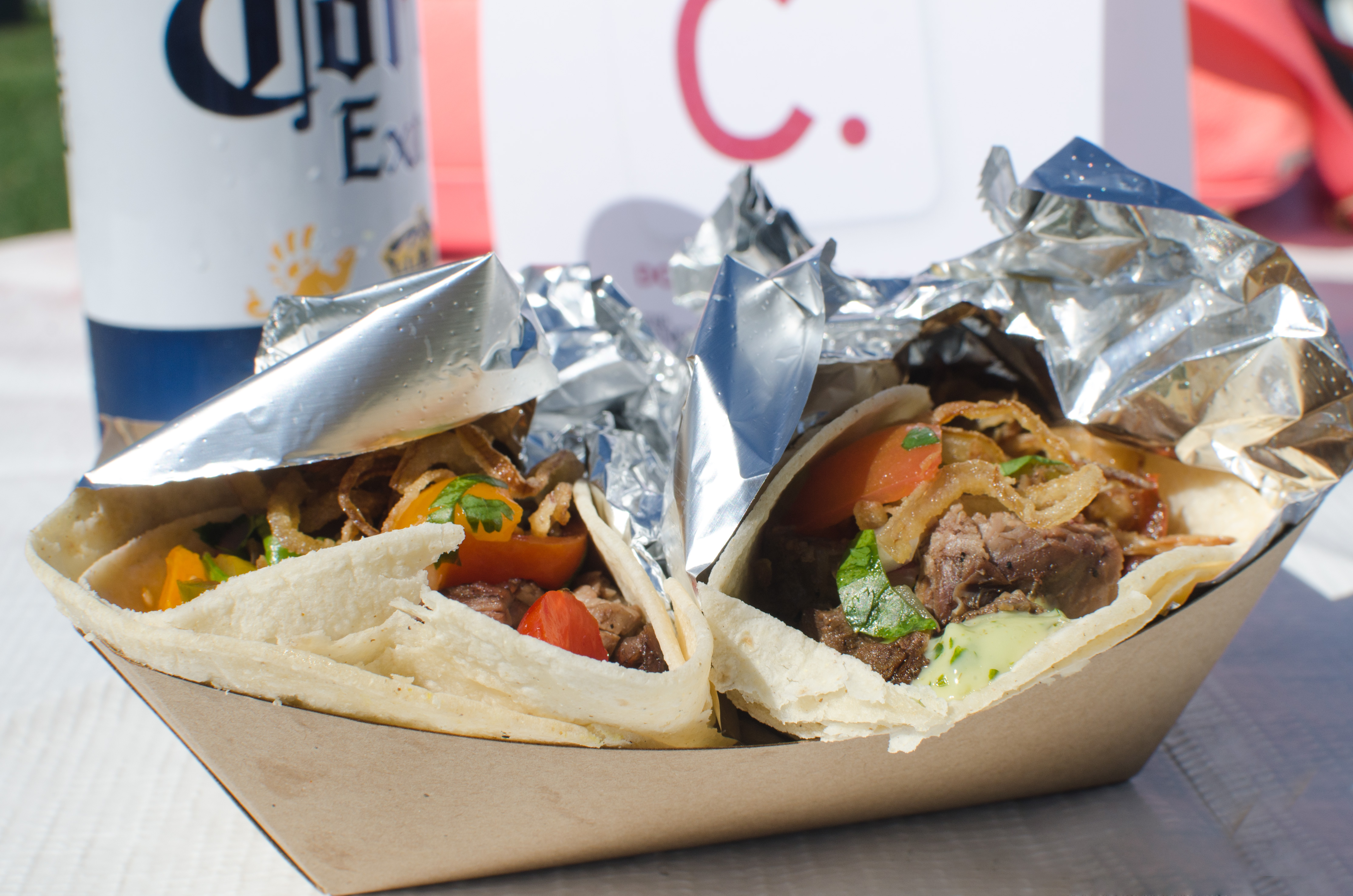 My husband may have been even more excited than me, because he loves any chance to eat Mexican food.
We arrived around 4:30pm at Yeatman's Cove, which was 30 minutes after it officially started. Parking was easy to find (signs for event parking everywhere!). We only had to pay $5, and it was even closer than the parking that was $10. Score! We stood in line maybe fifteen minutes to get our wristbands. Once inside, we entered taco utopia. We immediately headed to the first taco stand, which was Black Sheep Burritos and Brews. Both of us considered this to be our favorite out of all of the ones that we tried!
These tacos were beef tacos with fried shallots, charmoula aioli, and heirloom tomato cruda.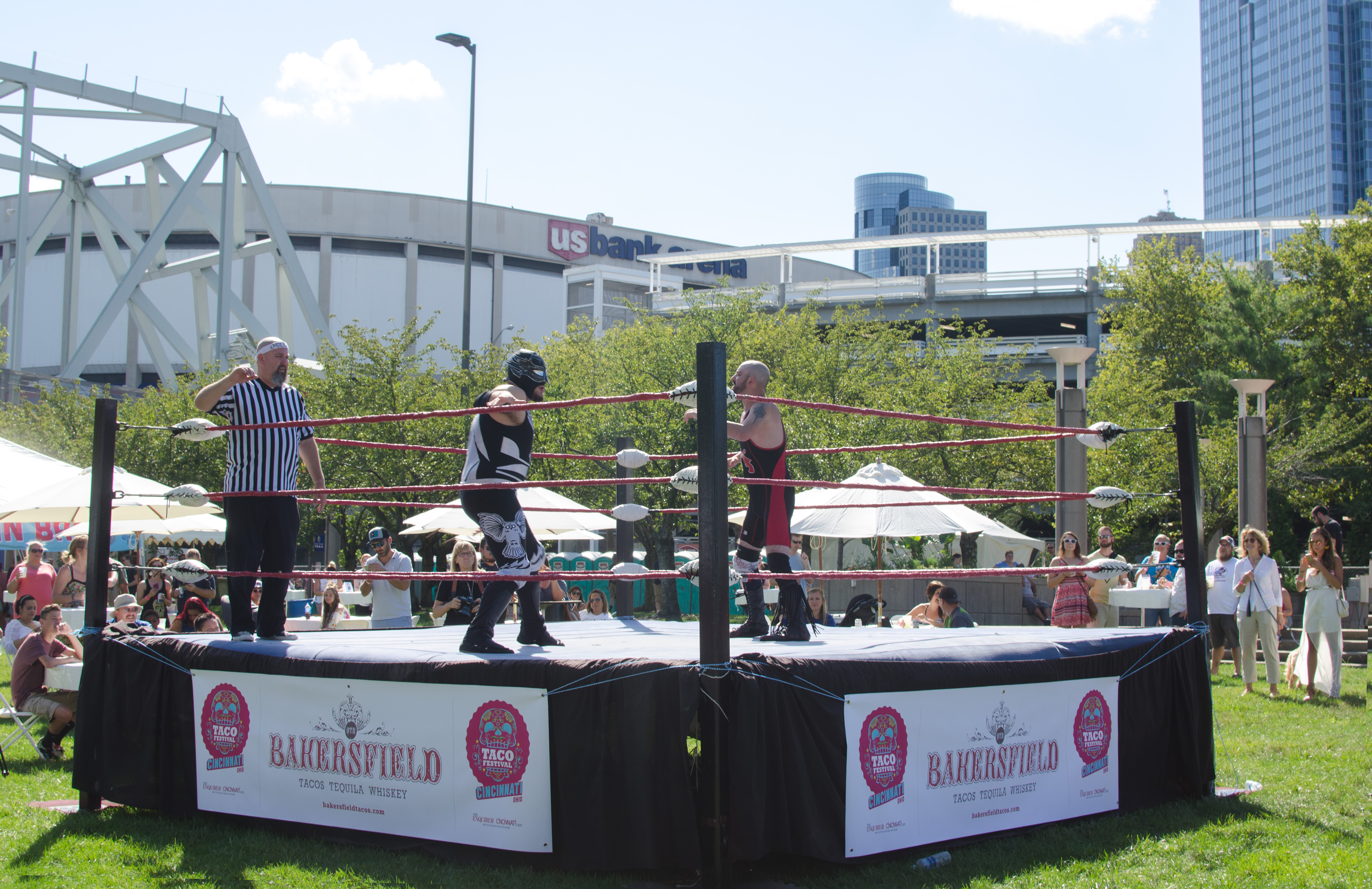 During the Taco Festival, there were several matches between Lucha Libre wrestlers. This is a term used for professional wrestling in Mexico. This type of wrestling is characterized by colorful masks, high-flying maneuvers, and rapid sequences of holds and manuevers.
In addition to the wrestling, there were live performances by Elementree Livity Project and Southern Saviour.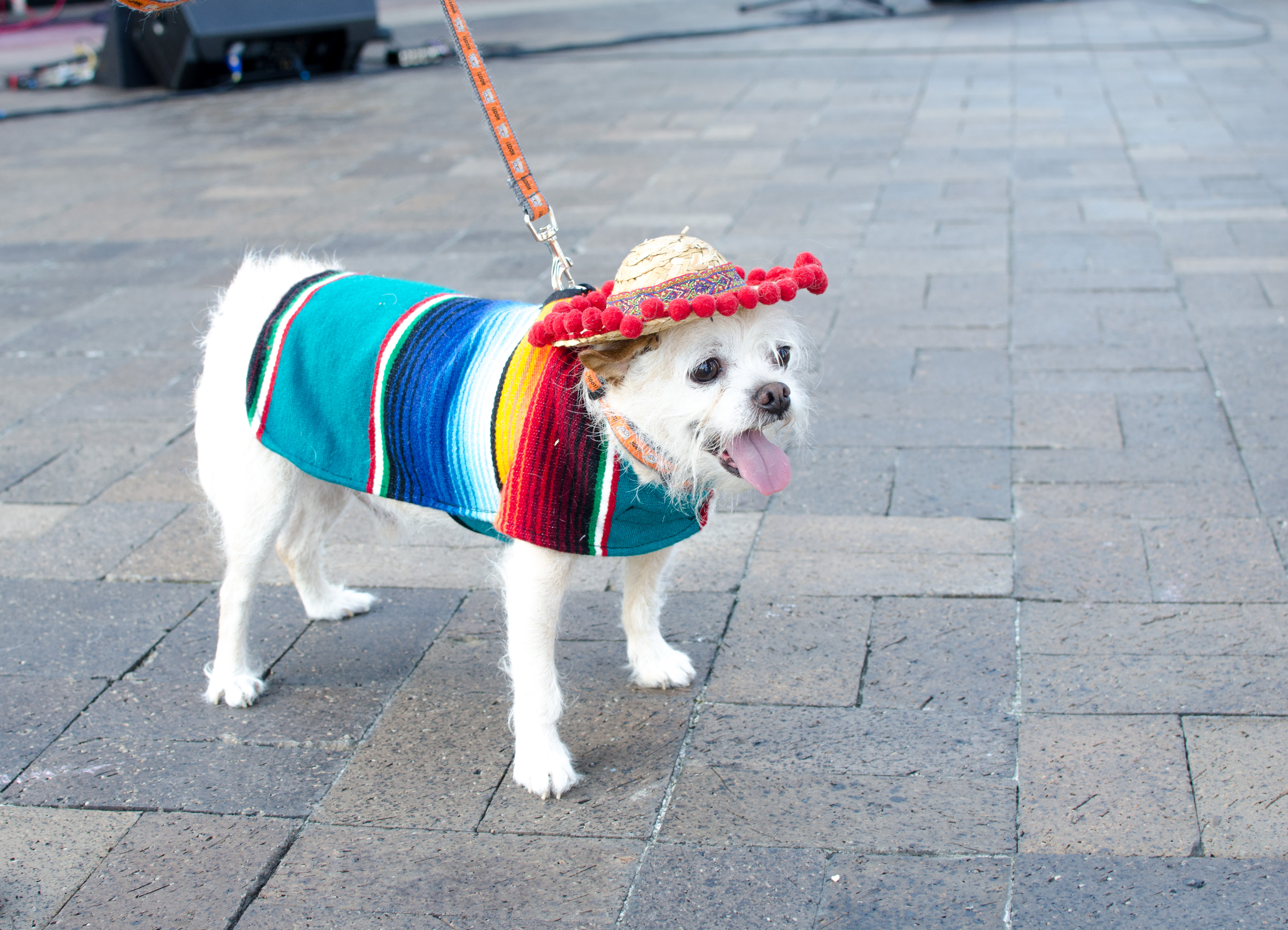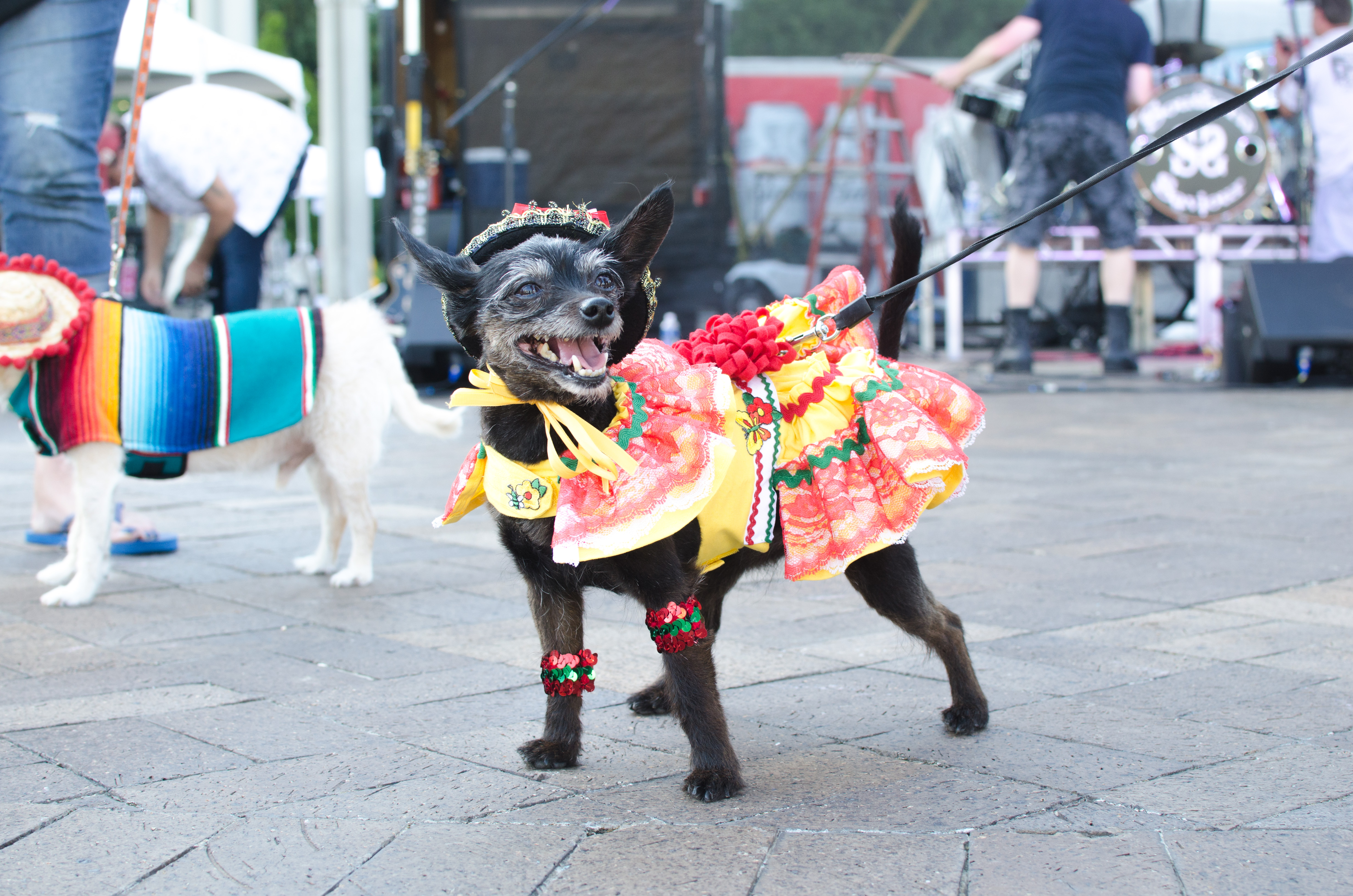 You couldn't have a taco festival without a chihuahua beauty pageant. I would be the worst judge ever, because I would demand cuddles from all of them and declare them all winners!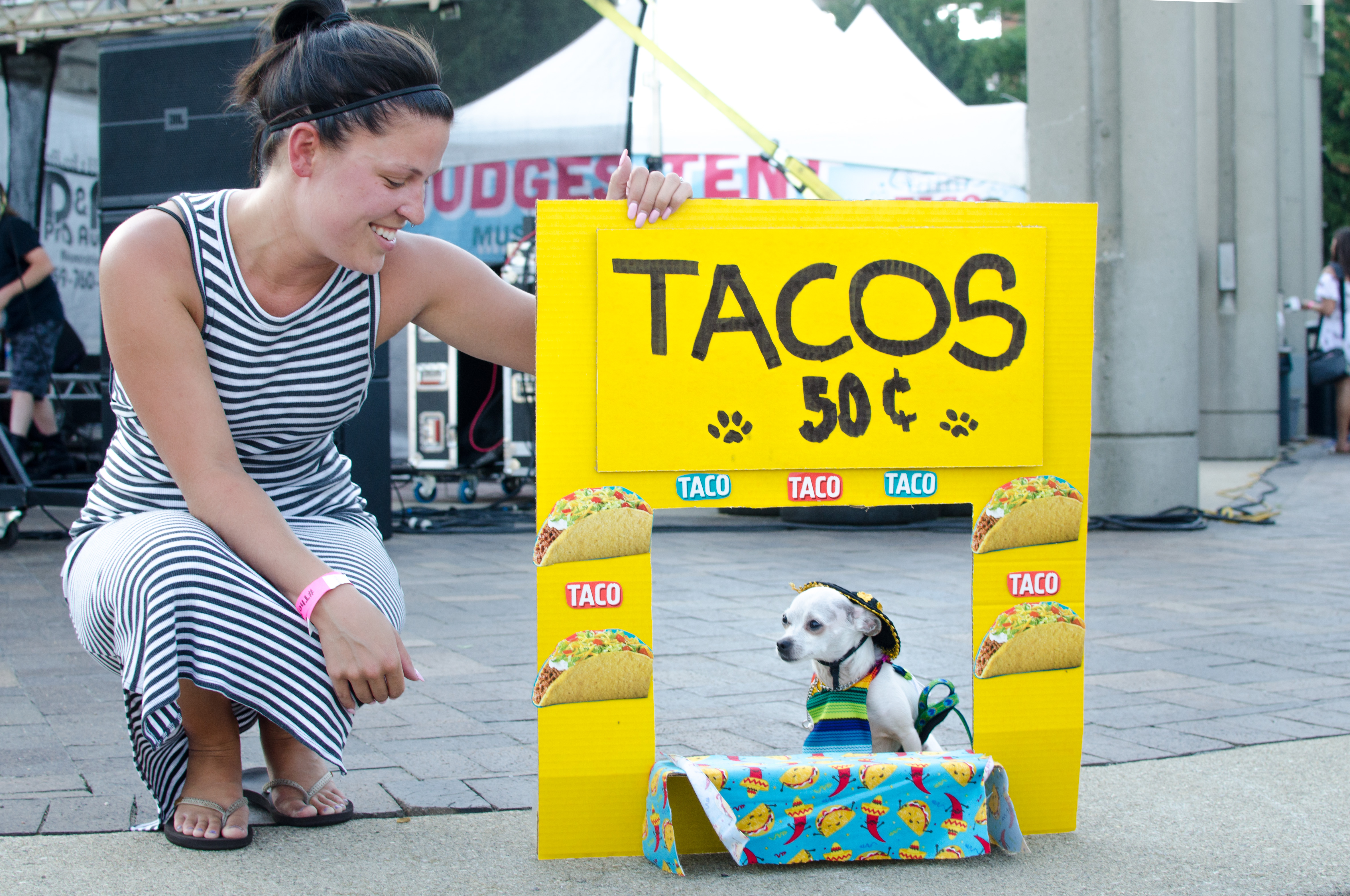 Runners-up in the pageant were Mr. Bojangles, owned by Susannah Maynard of Montgomery; and first runner-up 11-year-old Olivia, owned by Katie Scholten of Hyde Park. The winner was a 5-year-old rescue named Enkei, owned by Adele Stephen from Milford. Enkei's costume included a taco stand.
For us humans, there was a taco eating contest and even a hot pepper eating contest.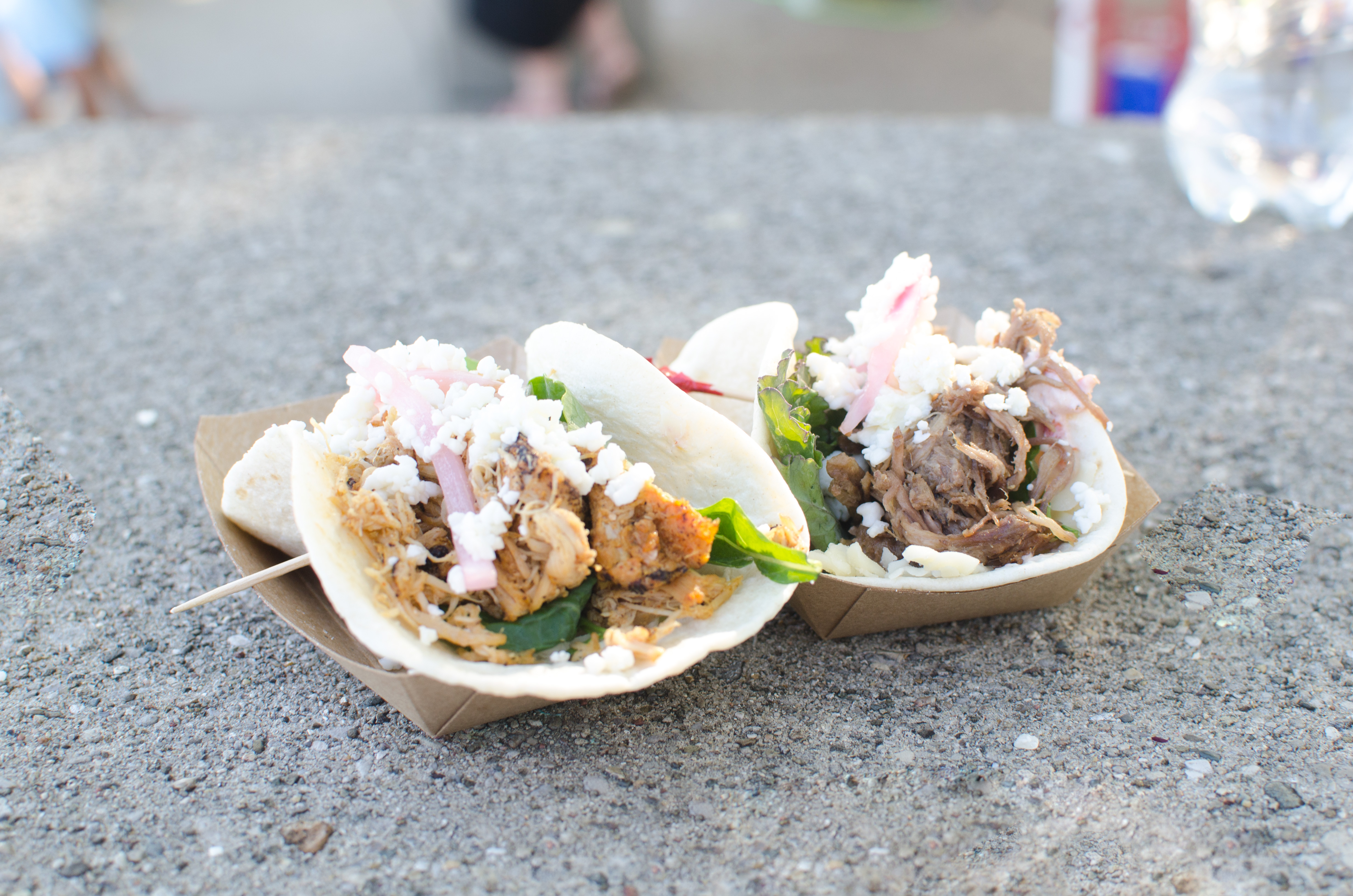 Now, back to the tacos…
These tacos were from Jekyll. We got one pork and one chicken topped with mixed greens, three cheese blend of feta + queso fresco + queso rino, sundried tomato, sour cream, and pickled onion.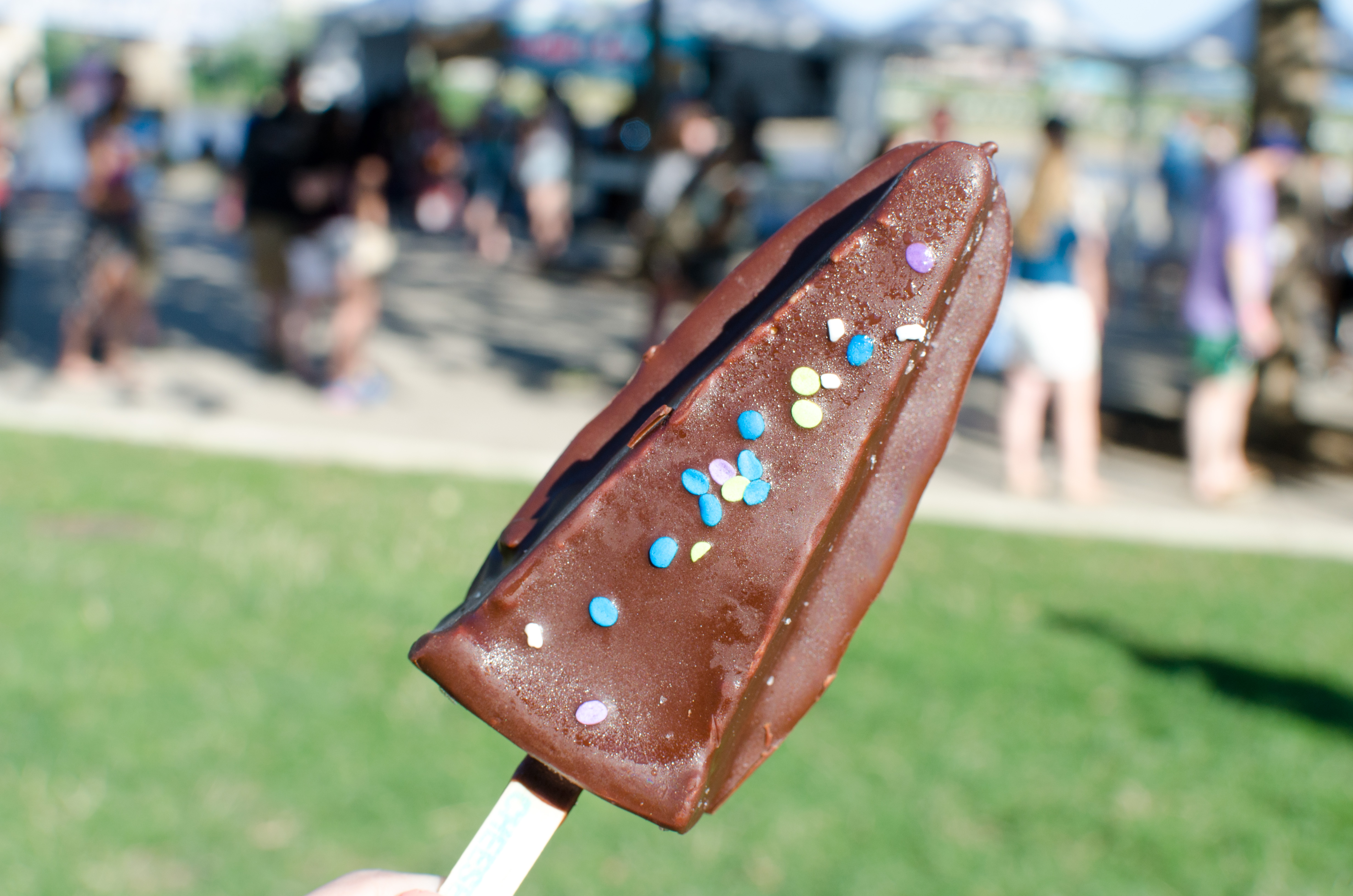 While standing in line, I decided to get some cheesecake on a stick! This tasty treat was from Mickey's CheeseSicles. It's a small batch premium frozen piece of cheesecake dipped in chocolate and other coatings. It tasted heavenly on a hot summer day!
These tacos were from Bakersfield OTR.
The one on the left is braised short rib with queso fresco, crema, pickled white onion, radish, and cilantro. The one on the right is carnitas with braised pork, guacamole, red cabbage, pickled white onion, tomatilla crema, and cilantro.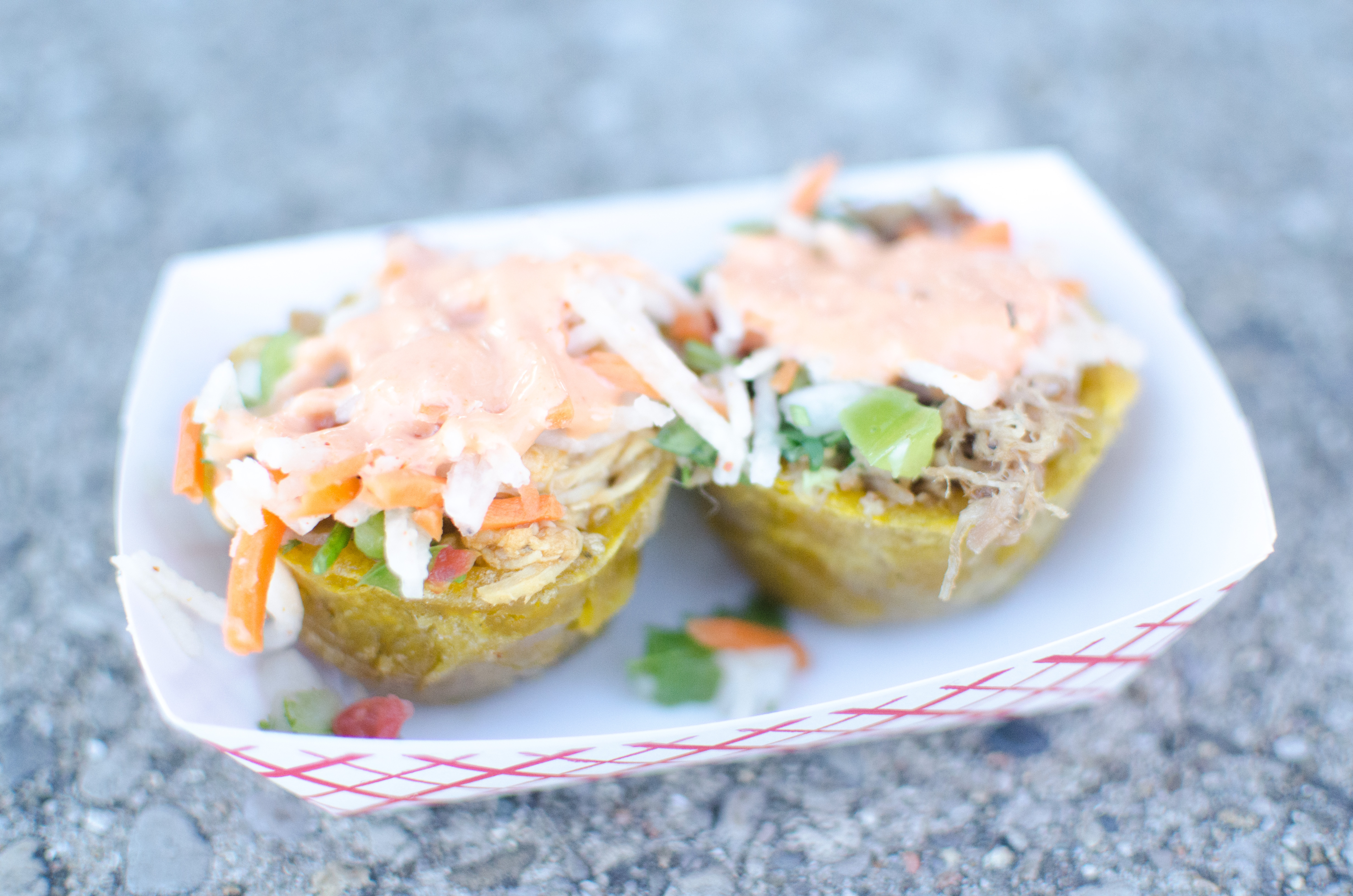 The tacos pictured above are from Mashed Roots. Instead of a traditional tortilla, they used a fried plantain "bowl."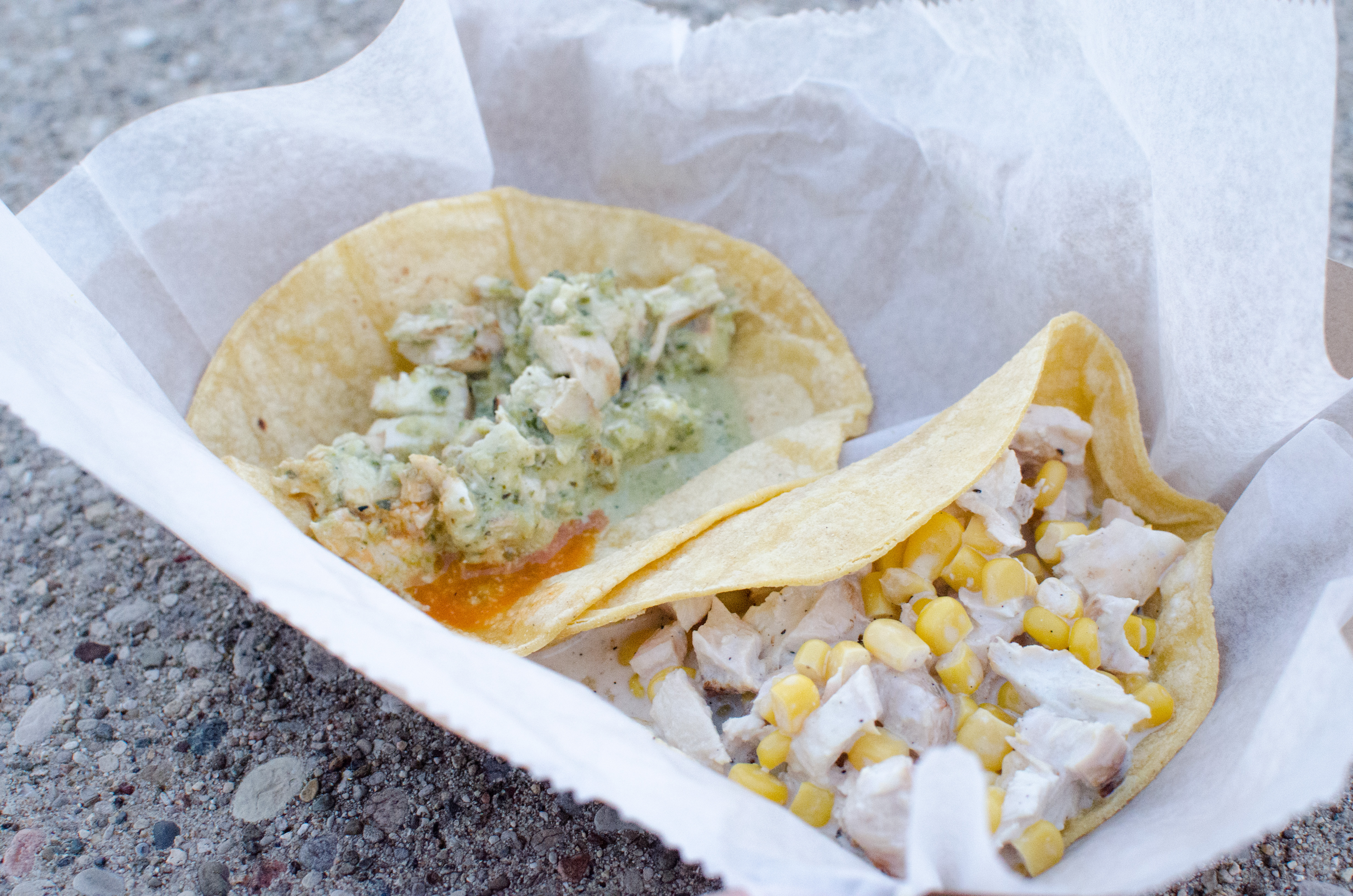 These two tacos are from Taqueria El Barullo 251.
Both are chicken. One is with cream and corn, and the other with poblano cream.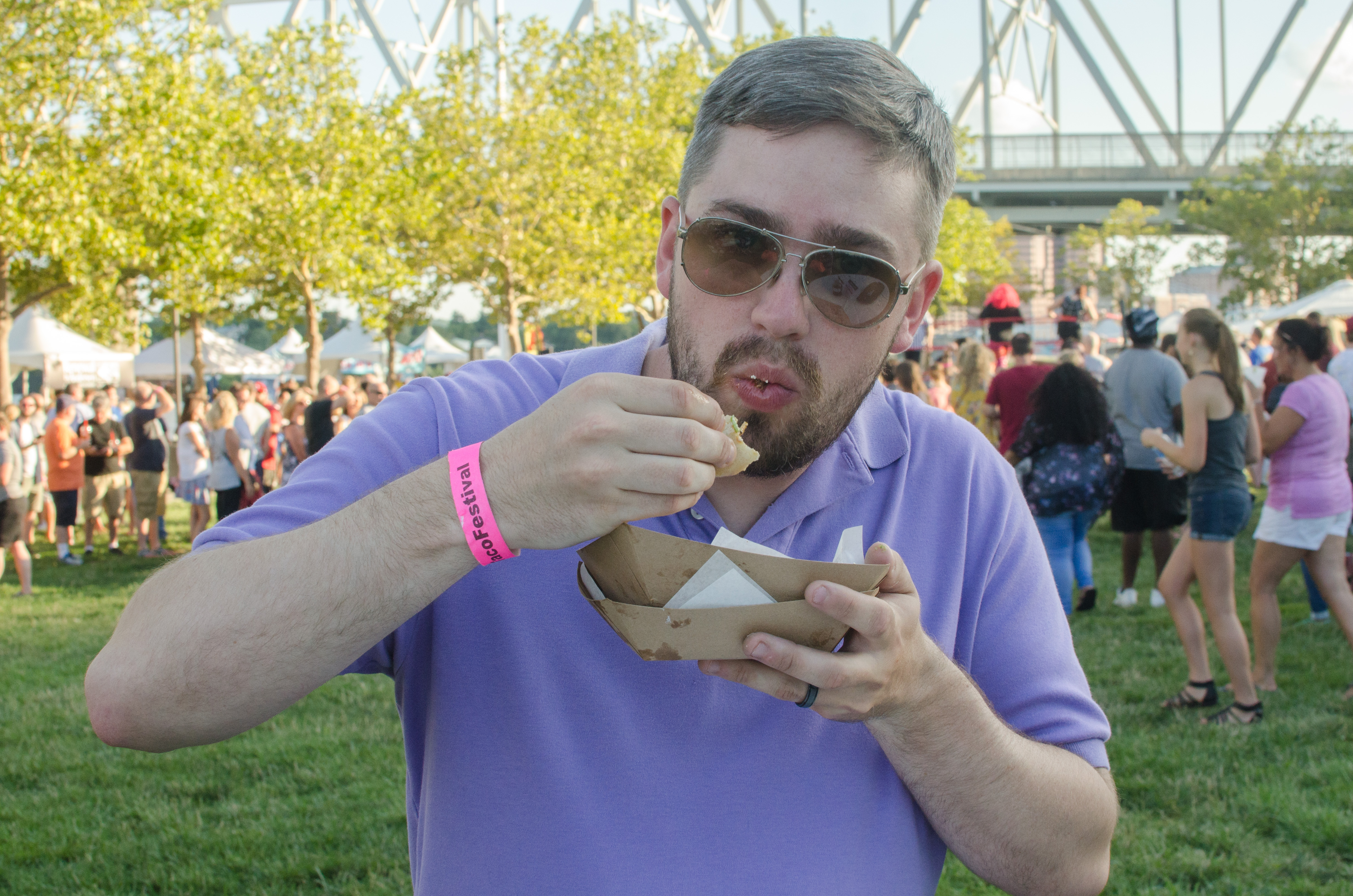 When did the Taco Festival begin?
The festival humbly began on a dirt lot in the heart of downtown Scottsdale in 2009 and has since moved to an eight-acre grass field at the Spring Training home of the Arizona Diamondbacks (This year is the 8th Annual Arizona Taco Festival). This festival is also believed to be the world's first taco festival and is the only one sanctioned by the National Taco Association. In Arizona, it has grown to two days, and now includes more tacos than you could imagine! In 2016, they sold over 500,000 tacos. The Taco Festival partnered with Gannett Media and USA Today and is hitting the road for a ten city tour!
Taco Festival 2017 is coming to a city near you!
August 12, 2017: Detroit, Michigan at West Riverfront Park
September 9, 2017: Lafayette, Louisiana at Parc International
September 30, 2017: Nashville, Tennessee at The Green at Ascend Amphitheater
October 7, 2017: Des Moines, Iowa at Western Gateway Park
October 21, 2017: Knoxville, Tennessee at Worlds Fair Park
November 11, 2017: El Paso, Texas at Cohen Stadium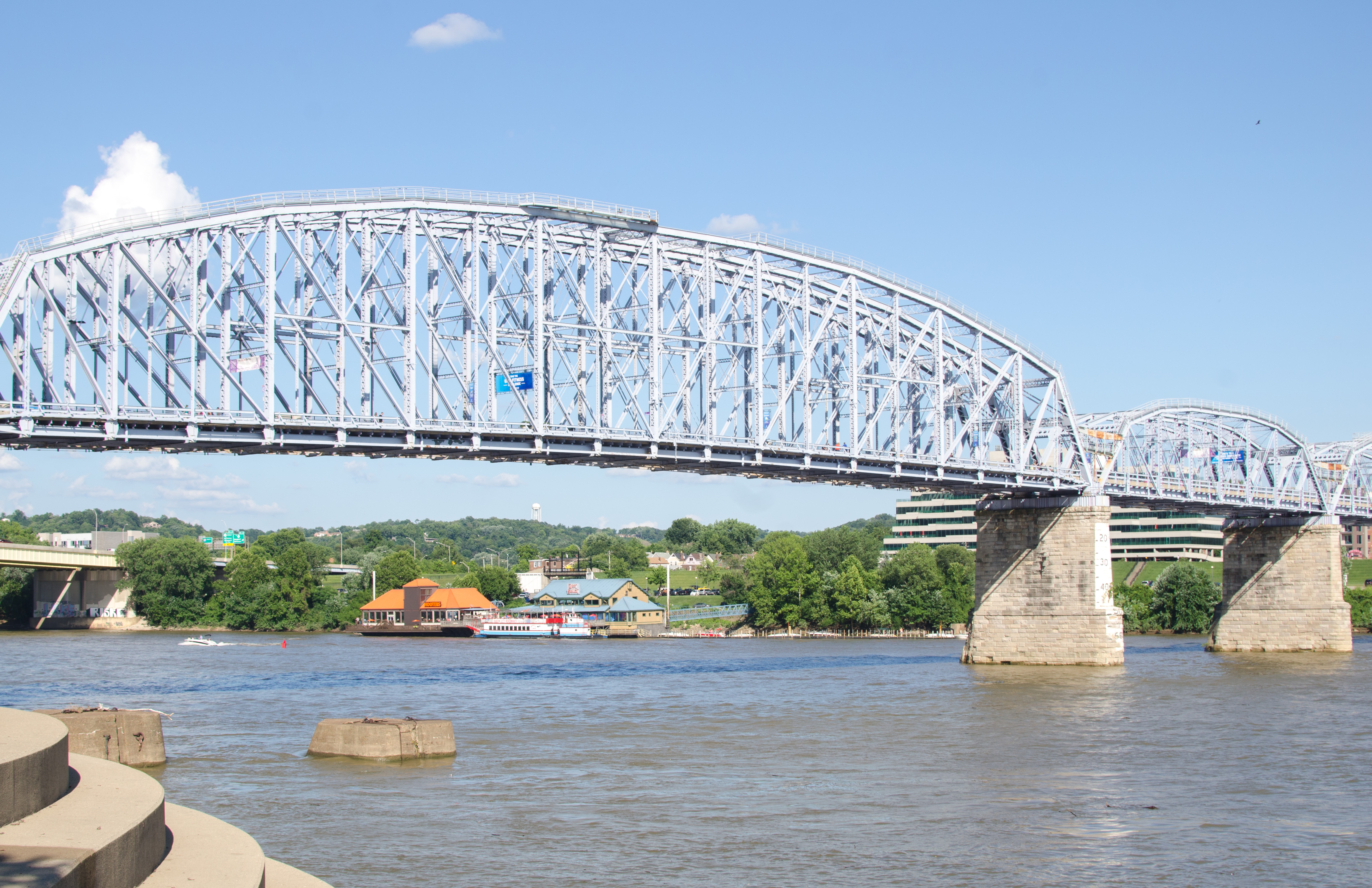 Taco Festival Cincinnati took place at Yeatman's Cove Park in Cincinnati, Ohio. Yeatman's Cove Park sits beside Sawyer Point Park. It's on the riverfront of downtown Cincinnati and stretches one mile along the north shore of the Ohio River. Yeatman's Cove Park is the former site of a tavern established by Griffin Yeatman in 1793. This was the first tavern ever in Cincinnati. Yeatman's is home to The Serpentine Wall, which is a serpentine-shaped flood wall. You are able to sit on the descending steps, as you look across the river to Northern Kentucky.
I had never been to Yeatman's Cove before, and thought how it was such a cool place to go for a walk or even a date.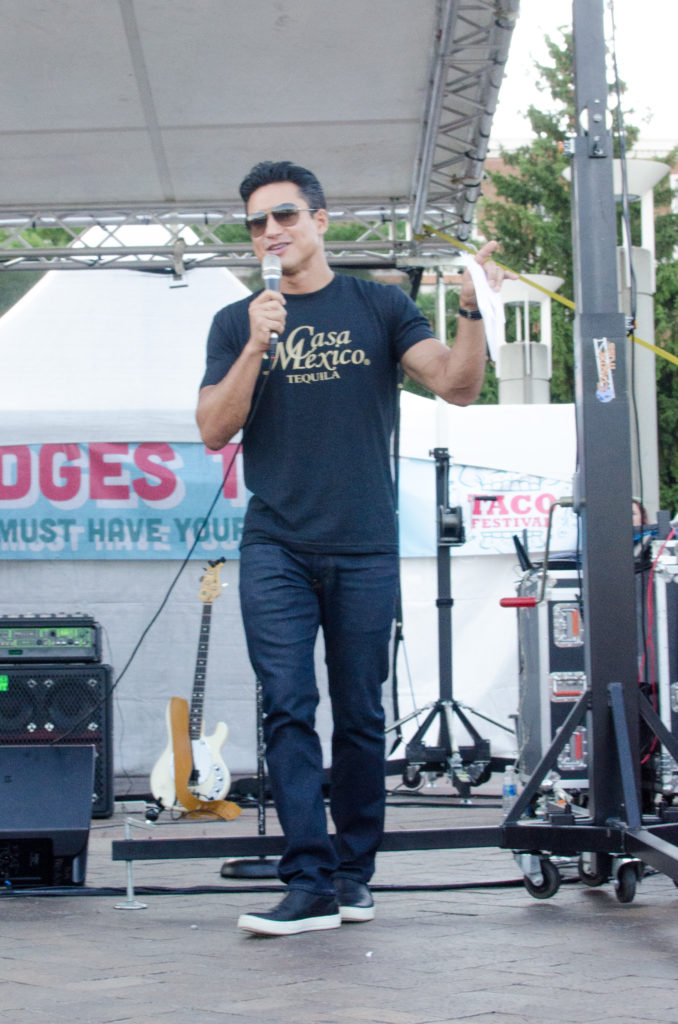 It's none other than Mario Lopez aka A.C. Slater from Saved by the Bell! He was the spokesperson for the Taco Festival! He even stepped up at one point and helped make some tacos when the lines were getting long.
Taco Festival Cincinnati Stats:
5,456 attendees
23,000 tacos served
Over 4,000 margaritas served

Nearly 8,400 beer, water, and soda beverages served
Taco Restaurants in Attendance:
Taco Festival Cincinnati Winners:
"Anything Goes" category: The winner was Mahope and the runner-up was Neuf
Chicken taco category: The winner was Bakersfield OTR and the runner-up was Nada
Pork taco category: The winner was Bakersfield OTR and the runner-up was Sea Cuisine Food Truck
Beef taco category: The winner was El Barullo and the runner-up was Sea Cuisine Food Truck
Seafood taco category: The winner was Sammy's Craft Burgers and the runner-up was Nada
Grand Champion: Bakersfield OTR (they are automatically entered in the 2018 Grande Taco Finals, which will take place in Las Vegas)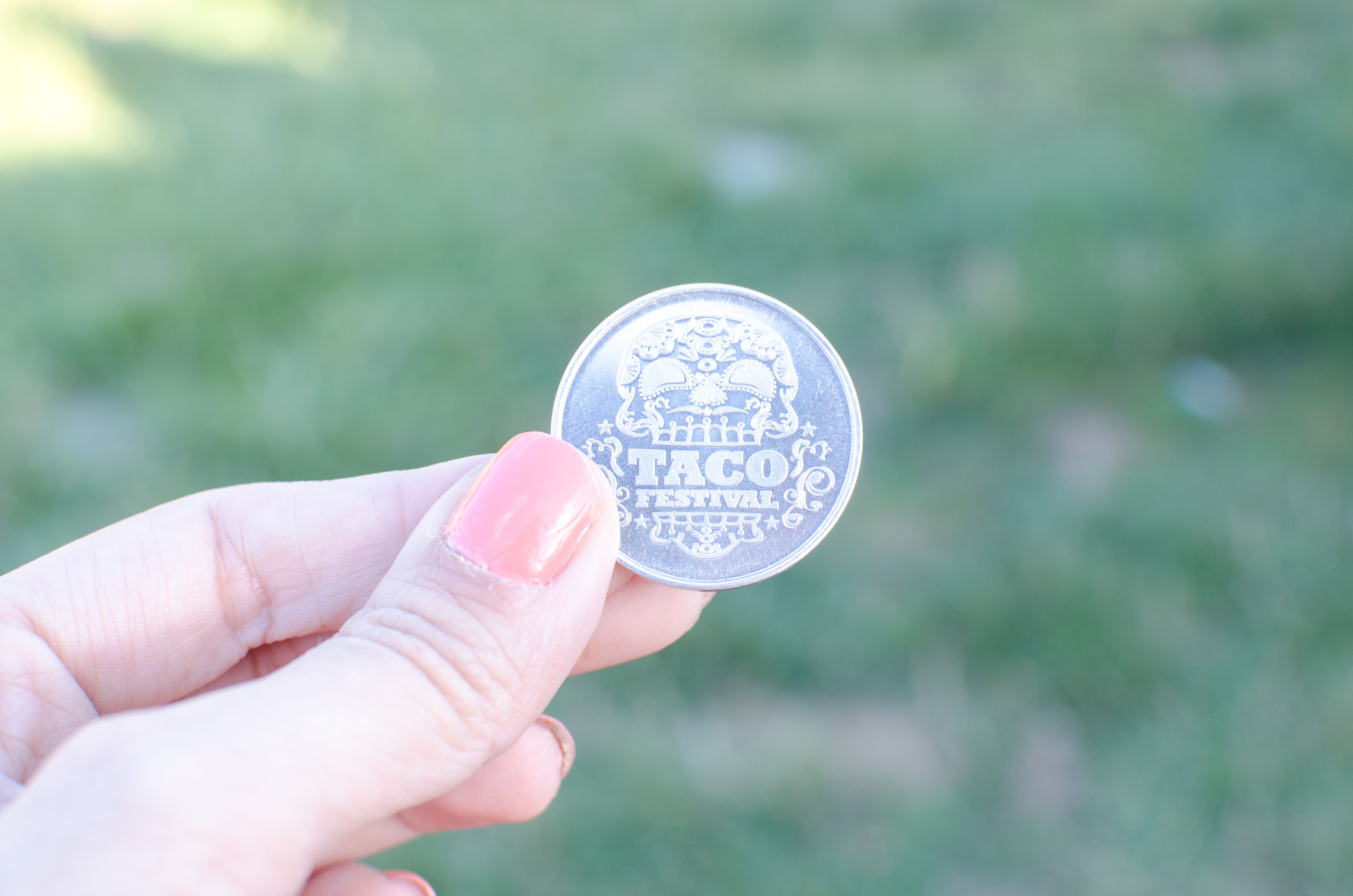 Taco Festival Cincinnati Recap – Was it worth it?
The lines were long, but I knew that going into it, so it wasn't all that surprising to me. The lines might have been a wee little bit longer than I wanted, but I'm sure when they come back next year with more vendors, the lines will be much shorter. Vendors ran out of food towards the end of the night, which again wasn't surprising to me (I got to try five tacos, so I'm not complaining. Plus, I knew that it would have been impossible to try them all). I've been to several food festivals, where this happened. Honestly, I couldn't imagine the type of planning on the restaurant's part that goes into an event of that magnitude. I always tell people who plan on going to a food festival, food event, or anything remotely similar to get there early. It definitely makes such a difference!
The only thing I would have liked to see, would have been a menu that featured all the restaurants and the tacos they were serving that day. That would have made it easier to plan out what lines were worth the wait, instead of taking a gamble by picking a line to stand in.
At the Taco Festival Cincinnati, there were 5,456 attendees and approximately 23,000 tacos served (that's an average of 4.2 tacos per person). That's a whole lot of tacos! We each tried five and could've tried more, but we would get our tacos, sit down and eat and walk around. Imagine how many we could've ate if we would've got in one line, and then immediately in another line!
I know a lot of people are upset and had a vastly different experience than I had. I can't speak for them, because I only can speak for myself. There's a lot I can say on the matter, but I'll just say this: I had a good time. It was great to experience a new type of food festival and be introduced to local businesses that I didn't know existed (since I don't live in Ohio). Everyone knows that I am a huge supporter of local businesses in Lexington and Kentucky, and Ohio isn't any different (I'll support local businesses anywhere). This festival is definitely one that I will go back to in 2018!
Tips for Attending The Taco Festival:
Like I mentioned above, the Taco Festival may be coming to a city near you! (Detroit, Michigan; Lafayette, Louisiana; Nashville, Tennessee; Des Moines, Iowa; Knoxville, Tennessee; El Paso, Texas). You WILL need tickets to gain entrance to the event. Purchase them ahead of time because they will sell out! Don't wait until the last minute or else, you'll be s*** out of luck. Organizers limited available tickets to keep the lines from getting outrageously long. The lines ended up being long as is, but they would be so much worse, if they let anyone enter without any tickets (I mean, think about it!). They are lining up more vendors for next year, so I'm excited to see what restaurants will be coming next year and which ones will return!
Make sure to bring sunscreen, because it will be hot standing outside in the sun all day.
Stay hydrated.
Expect long lines.
Go with friends. You can always split up and each of you get in a different line and get several tacos for your entire group and meet back up with one another, so you aren't waiting in each individual line for an hour.
Only buy the tokens that you think you will need. You can always buy more (for example, tacos are $2).
Get there early if you can (I cannot stress this enough!) Any time I go to a food festival, I get there 30 minutes to 1 hour into the event starting.
See you next time, Cincinnati!
YOUR TURN: Do you like going to food festivals? If so, any cool ones coming up where you live?