It's that time of year again! It's fall, my favorite season, and October, my favorite month! However, it doesn't really feel like fall all that much here. It's still been in the 80s (I want my fall weather!). I'm determined to wear blanket scarves, cozy sweaters, and booties! Once the weather cools off, everything is perfect.
Fall is so beautiful in Kentucky. The foliage is so beautiful and not to mention there are still tons of events going on to help you celebrate this time of year! I've put together a list of ten awesome things to do this October. After all, it's only the beginning of fall and there's still a lot of it left!
If you are reading this and you aren't from Kentucky, maybe this can help inspire you to explore your city and see what it has to offer!
1. It wouldn't be fall without taking a trip to Versailles, Kentucky and visiting Eckert's Boyd Orchard (I have a blog post planned for this Friday about my experience!). My husband and I went last weekend, and it was such a blast! They are famous for all things apple and pumpkin. You can even pick your own apples! P.S. If you go there, be sure to pick up a dozen or two of their Apple Cider donuts. You won't regret it!
[There are several other orchards and corn mazes located all throughout the state that you can visit]
2. If you live in Lexington, you'll definitely won't be surprised about this one. The first Friday of October begins the fall meet of Keeneland. All month long, you can drink some bourbon, dress up in your finest, and bet on some ponies.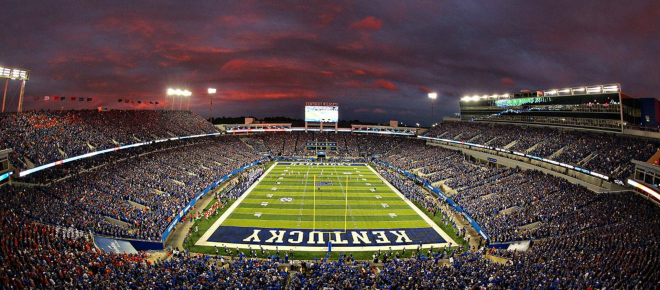 3. Of course, fall isn't complete without going to a University of Kentucky football game. Tailgating is almost like a religion in the South. Currently, we are 5-1 (3rd in the SEC East) and there are only three home games left. There isn't much left time of tailgating season!
4. If haunted houses are your thing, then you have quite a few options to be scared: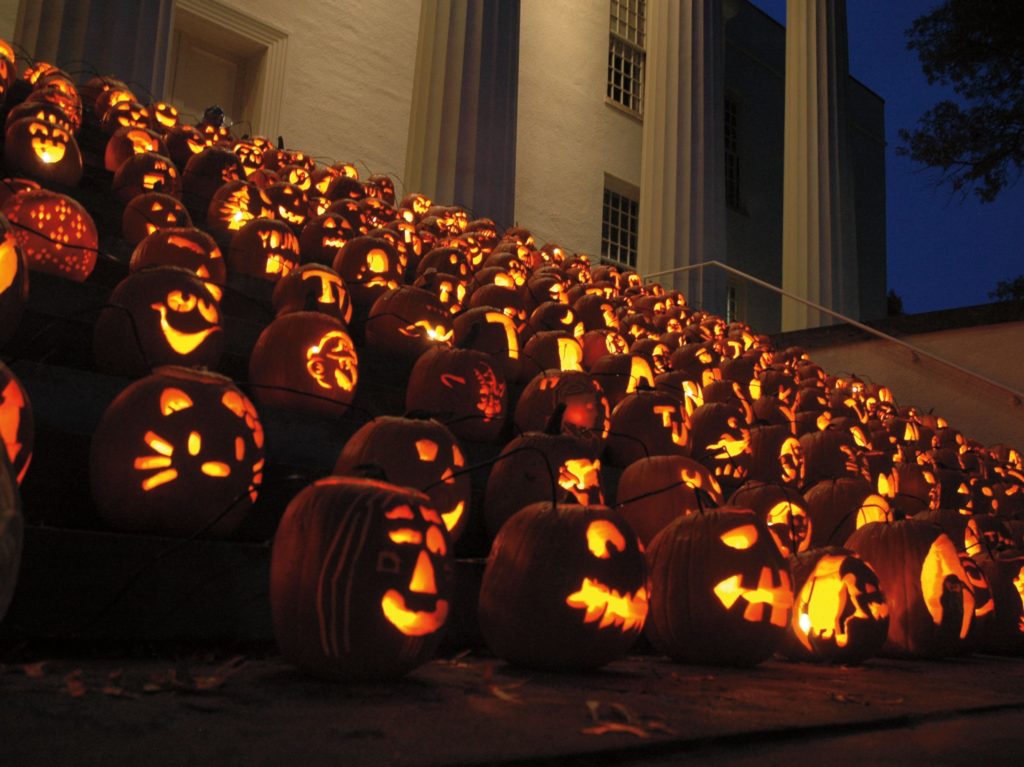 5. Transy's Pumpkin Mania is back and better than ever! This year, they are closing off Third Street and bringing in food trucks, due to the increasing popularity. On October 24, they will light hundreds of jack-o'-lanterns of the steps of historic Old Morrison Off West Third Street. The jack-o'-lanterns will be lit every night through Halloween.
6. The annual Thriller and Halloween parade is a can't miss event. This event has actually been named a top 10 Halloween destination by USA Today. It's too late to do it this year, but anyone can take part in the thriller re-enactment. You need to register before the deadline and be able to attend at least one regular rehearsal and one staging rehearsal. You can even audition for the part of Michael Jackson and Ola.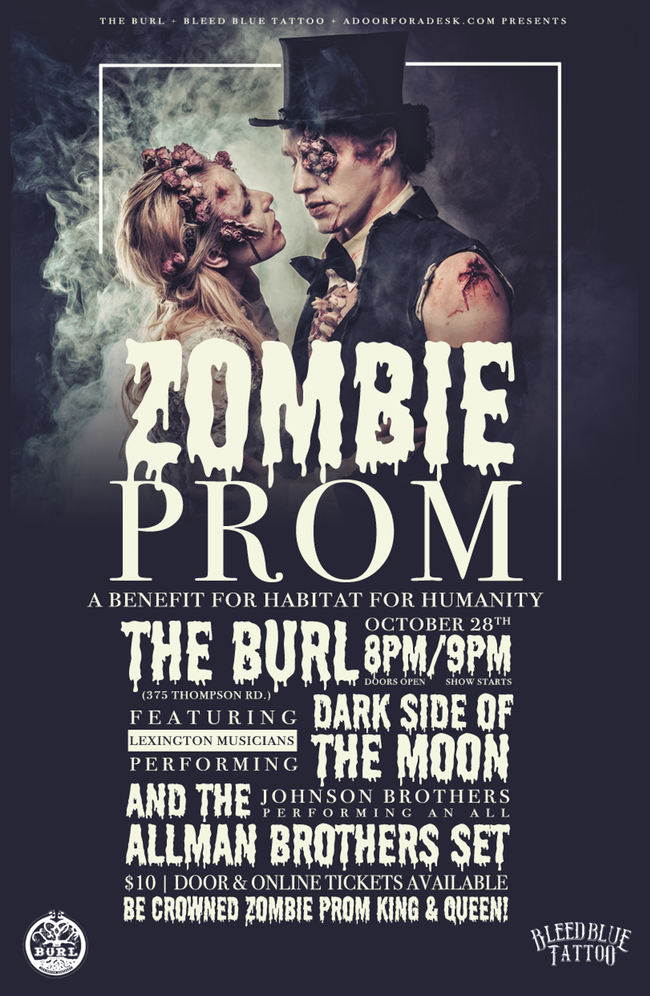 7. The Burl is having a "Zombie Prom Night" for Halloween. All you need to do is come in your prom attire and as a zombie. A Prom King and Queen will be announced and all proceeds will benefit the Habitat For Humanity. Lexington musicians will perform 'Dark Side of the Moon' & The Johnson Brothers will perform a full Allman Brothers set.
[Many other bars in Lexington will be having parties and celebrations for Halloween]
9. Why not watch some movies underneath the stars at the Moondance Amphitheater? Lexington Parks & Recreation added a cool event that will take place every Friday in October called Freaky Friday Flicks. On Friday, October 13, they will be showing Nightmare Before Christmas. On Friday, October 20, E.T. will be shown and on the 27th, you can watch the original Ghostbusters. There will be food, cornhole, and even a chance to roast marshmallows. Tickets are $2 for ages 13 and older and tickets are free for ages 12 and under. ll
10. Why not take a historic ghost walk through downtown Lexington? This is offered from April 21, 2017 to October 27, 2017, but wouldn't October be the perfect time to do it?
Bonus: Kelley Farms located in Lexington, Kentucky on Old Richmond Road is home to Central Kentucky's original Giant Corn Maze. It's located on 10 acres and they always have such cool designs. Sadly, they were closed for the 2015 and 2016 season, because of the weather we had wasn't conducive for tall corn crops. They also are closed for the 2017 season. I really miss them, and they were always a yearly tradition for my husband and me! I am really hoping they will open back up next year!
These things will be guaranteed to get you into the fall spirit!!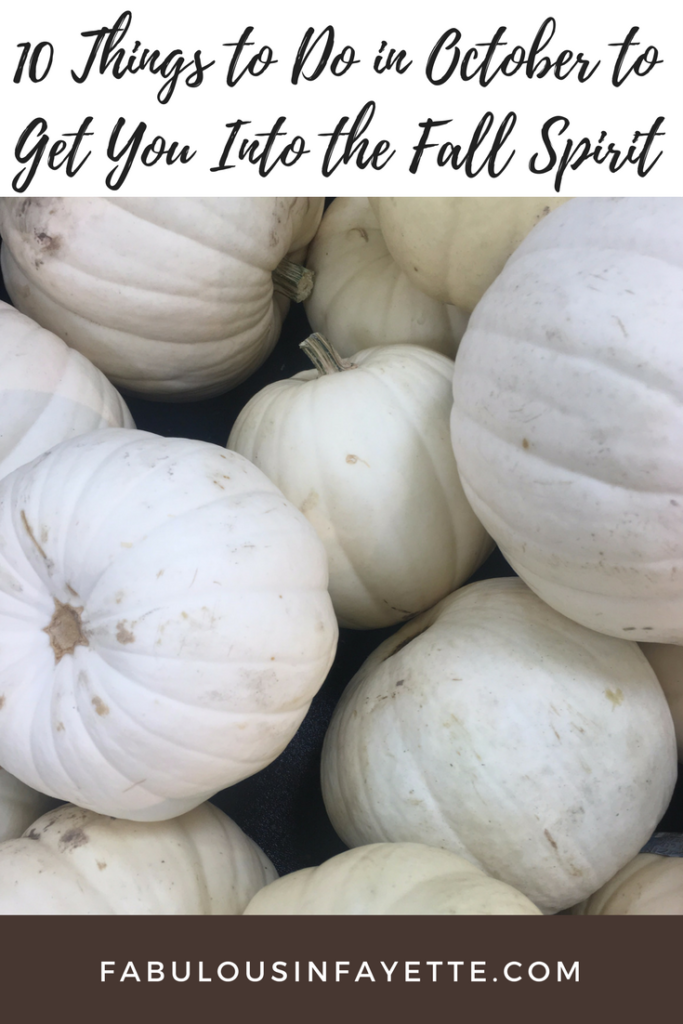 What is your favorite thing about October?