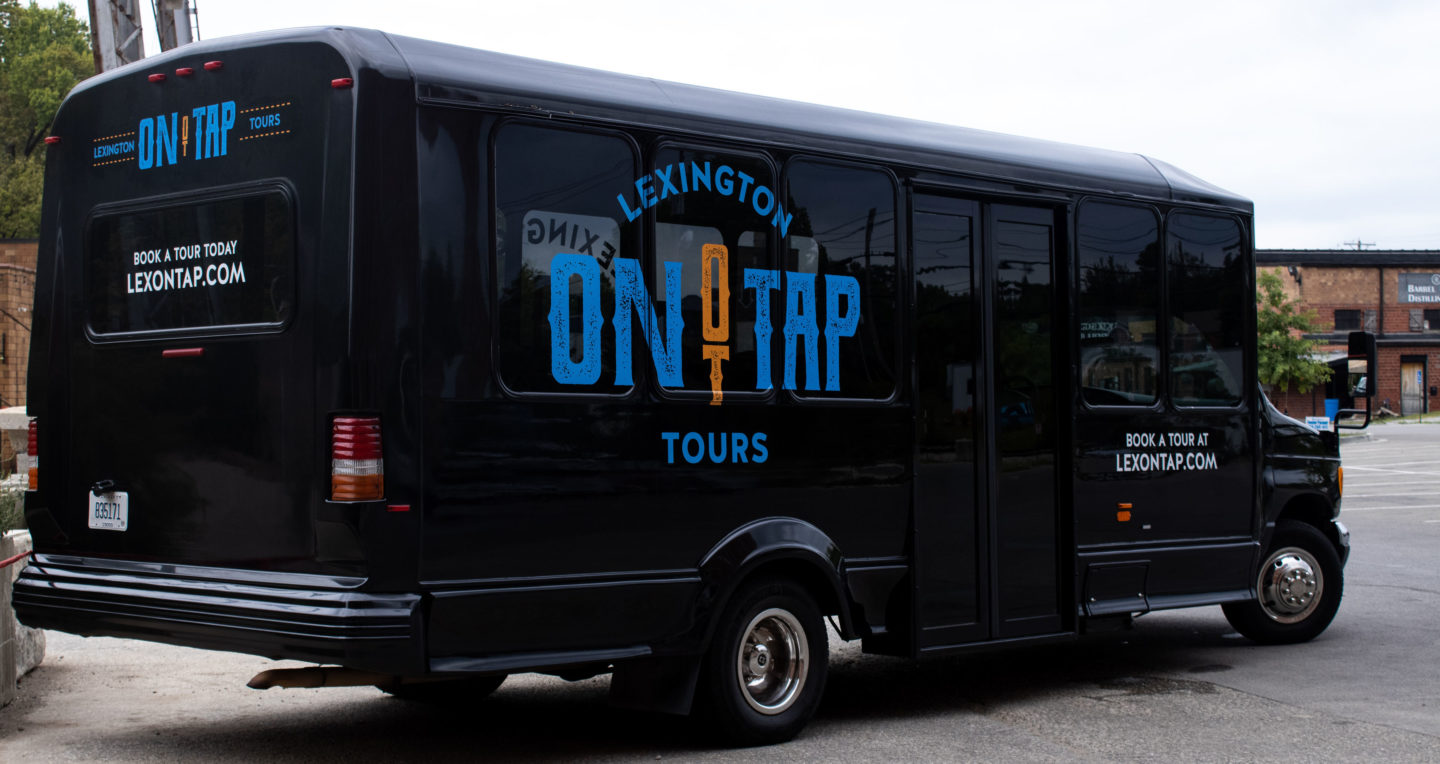 This post is in collaboration with Lex On Tap. All of these opinions are entirely my own. Thank you for supporting brands and businesses that support Fabulous in Fayette!
Do you like beer? Do you like bourbon? Do you like cider? How about visiting multiple locations in one day? The perfect experience for you would be Lex On Tap! Lex On Tap is an all-inclusive Lexington brewery tour, but they also visit distilleries.  The planning and travel is taken care of, so all you have to do is show up at the pick-up location, and they'll handle it from there! Enjoy a stress free experience, because they take care of all the details for you to make it great.
I, firsthand, got to experience this a few weeks ago. On the tour I took, thirteen of us went to a cidery, brewery, and a distillery.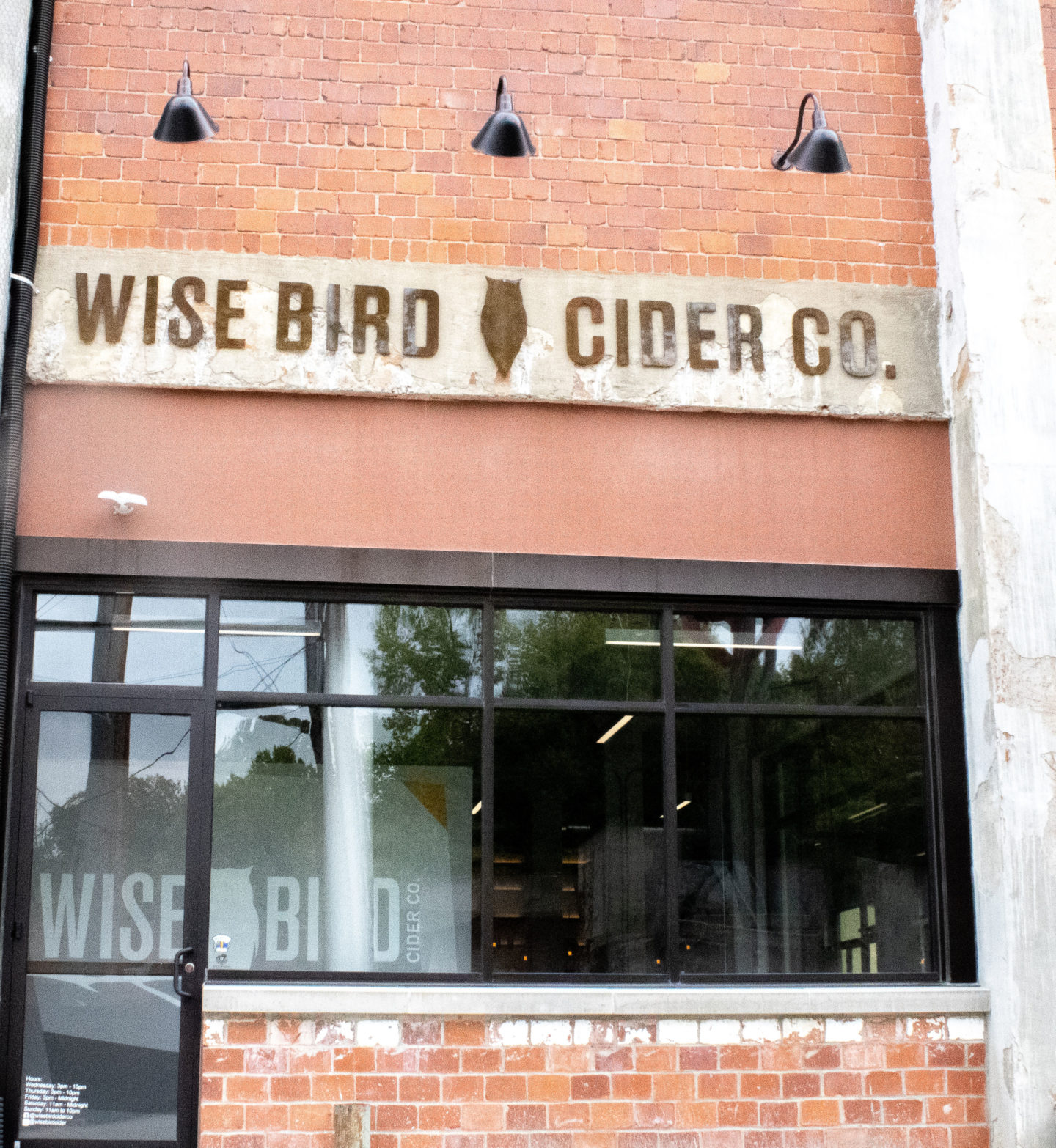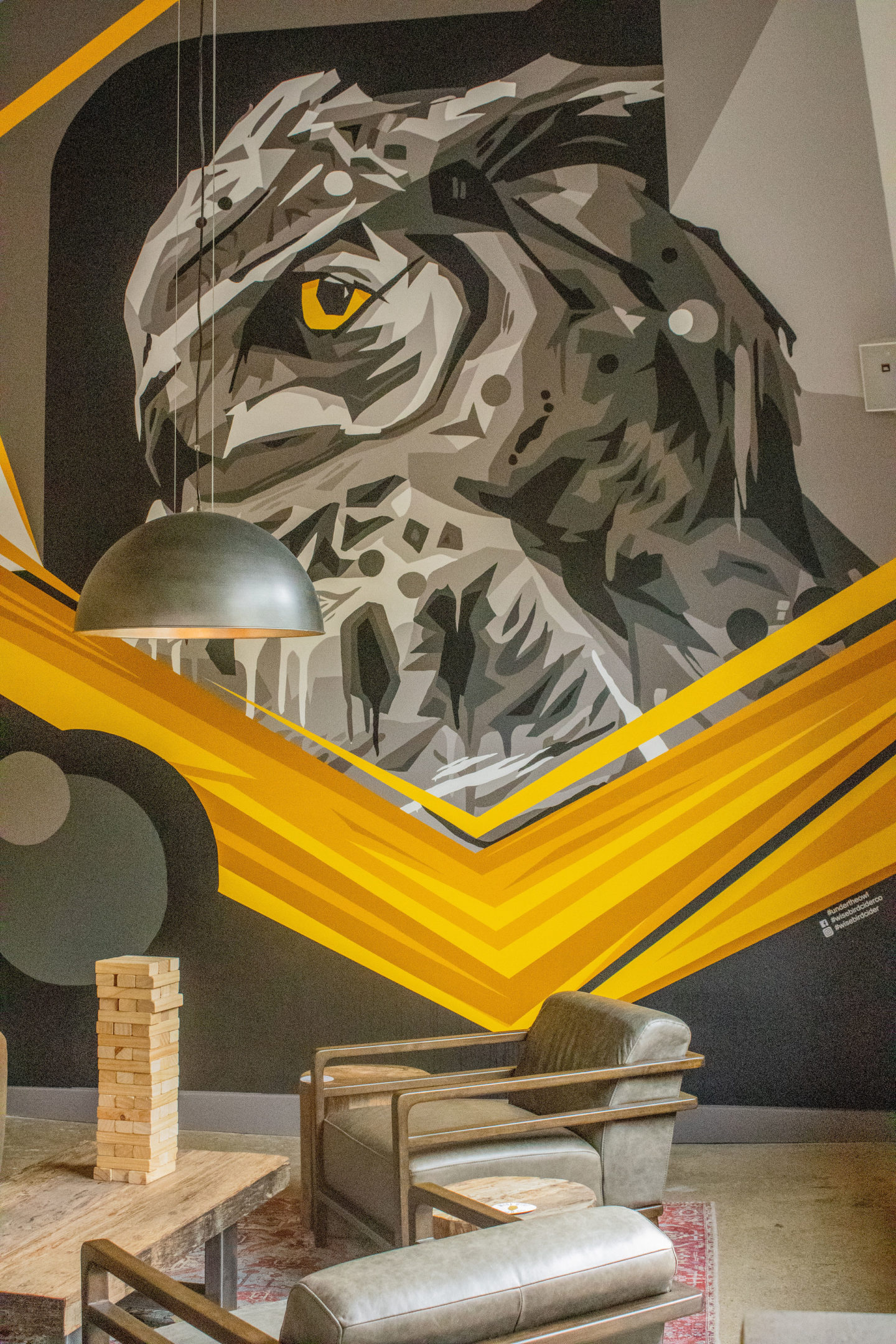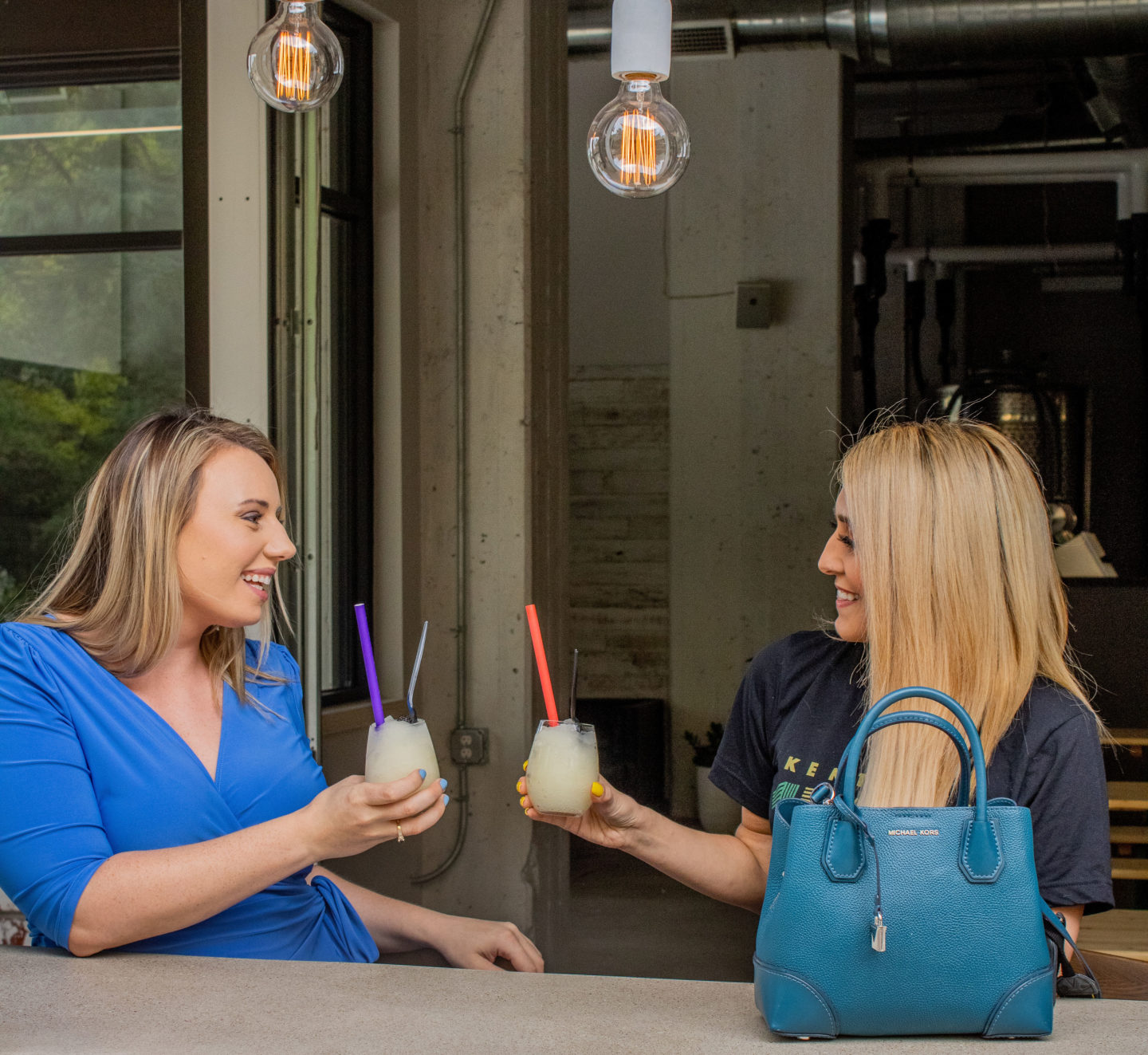 First Stop: Wise Bird Cider Co., Lexington, Kentucky
Usually, the meeting location for the tours that Lex On Tap does is Gather On Main, which is located at 233 East Main Street, Lexington, Kentucky. However, for the tour I was a part of, we met at Wise Bird Cider Co, which is located in the Distillery District at 1170 Manchester Street, Suite 140, Lexington, Kentucky.
Once we arrived, we were able to order a cider of our choice. I opted for a cider slushie. I'd heard many good things about them, and it is still rather hot outside, so it was the clear choice. After mingling and talking amongst each other, Wise Bird gave us a tour of their facilities and gave their backstory of how they became what they are. 
Wise Bird Cider is a small, family-run business that crafts small-batch heritage ciders. They wanted to get the best apples for their ciders, so they sourced as many apples as they can from Kentucky. Wise Bird Cider also seeks out harder to find, cider-specific apples from Ohio and Virginia whenever needed. Their heritage cider is crafted using real fruit from small orchards in the following states: Kentucky, Virginia, Ohio, and Pennsylvania.
There are several different ciders to choose from off their menu. The slushies was super refreshing and your ideal beverage for a hot, humid day. It was the perfect balance between tart and sweet.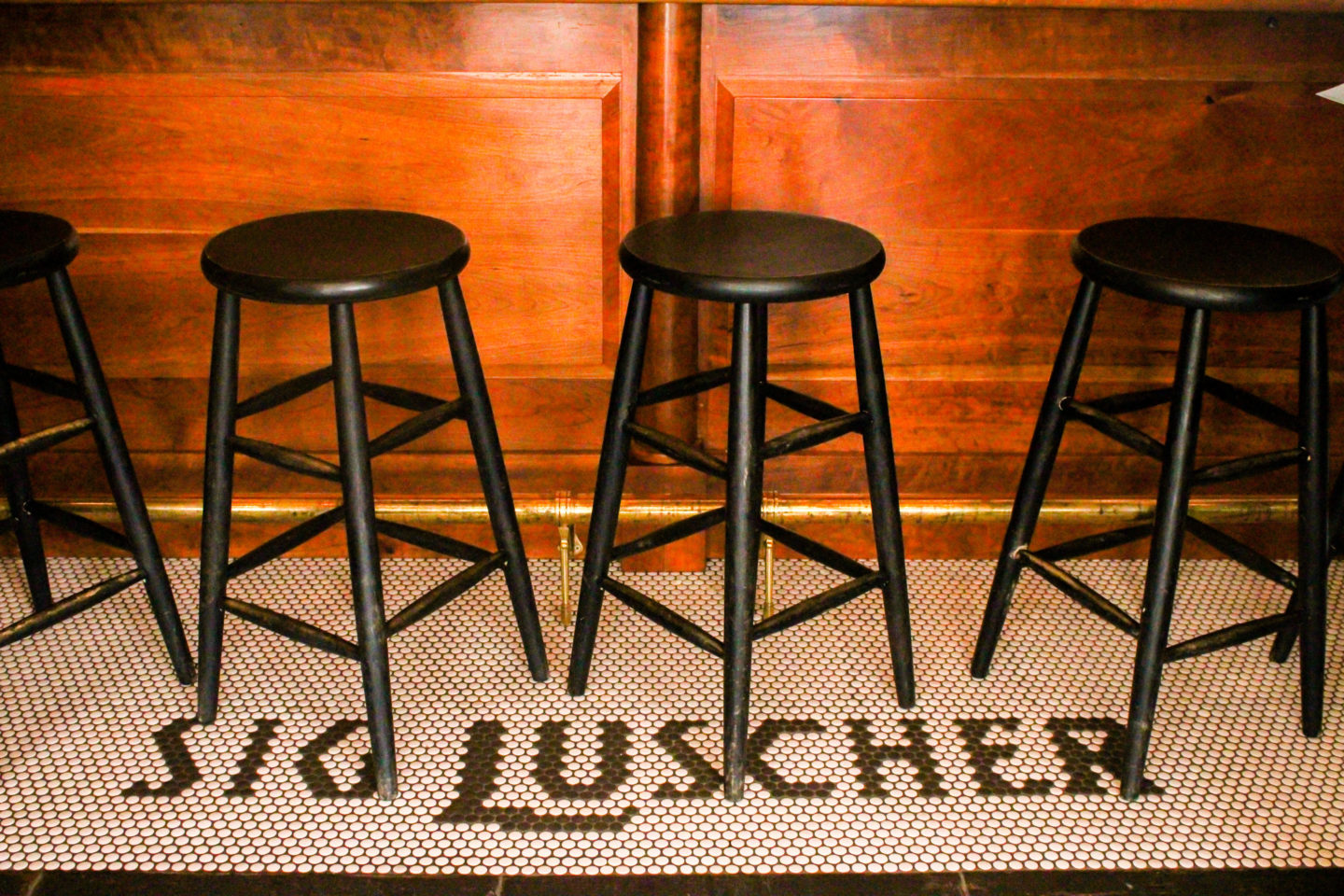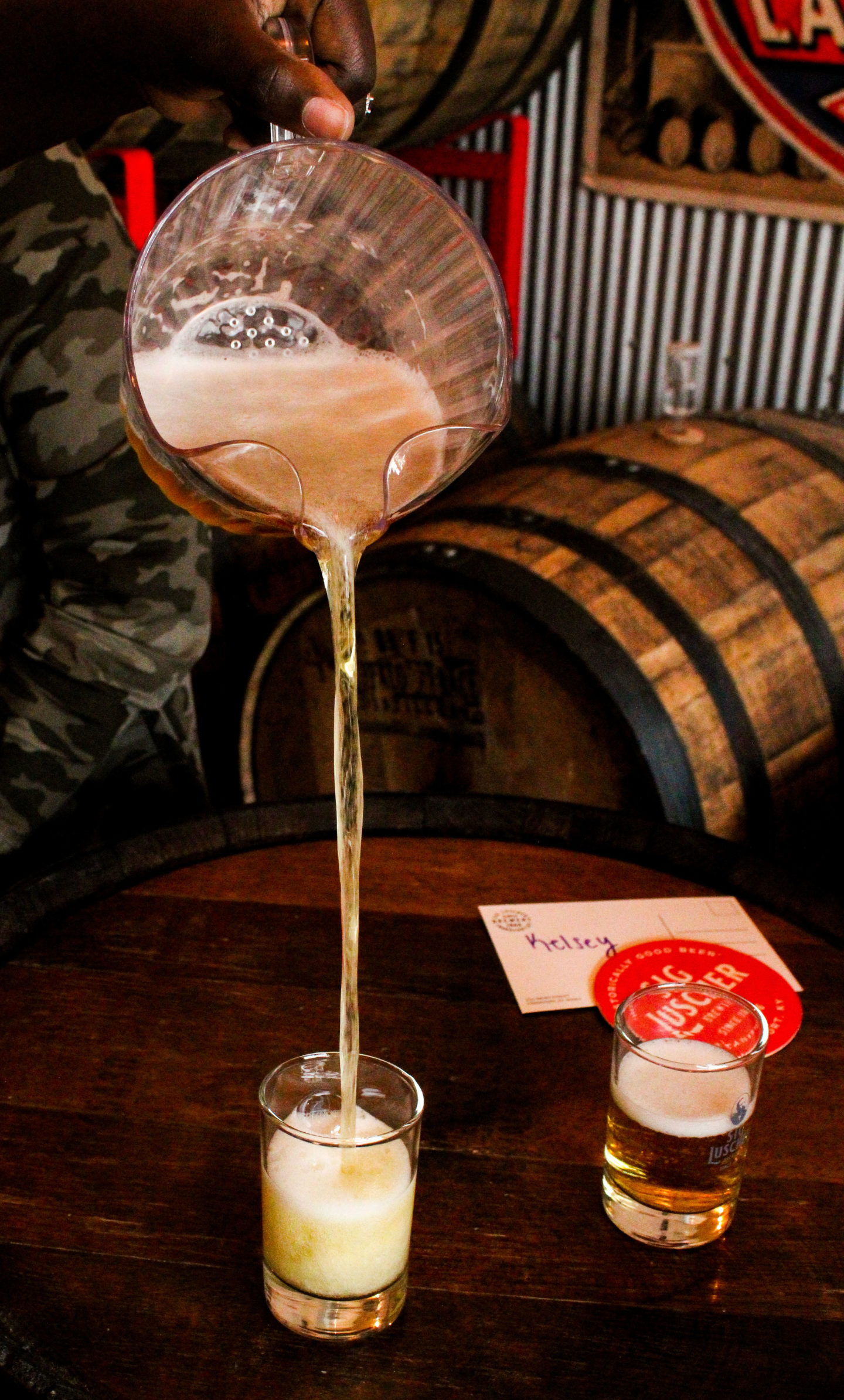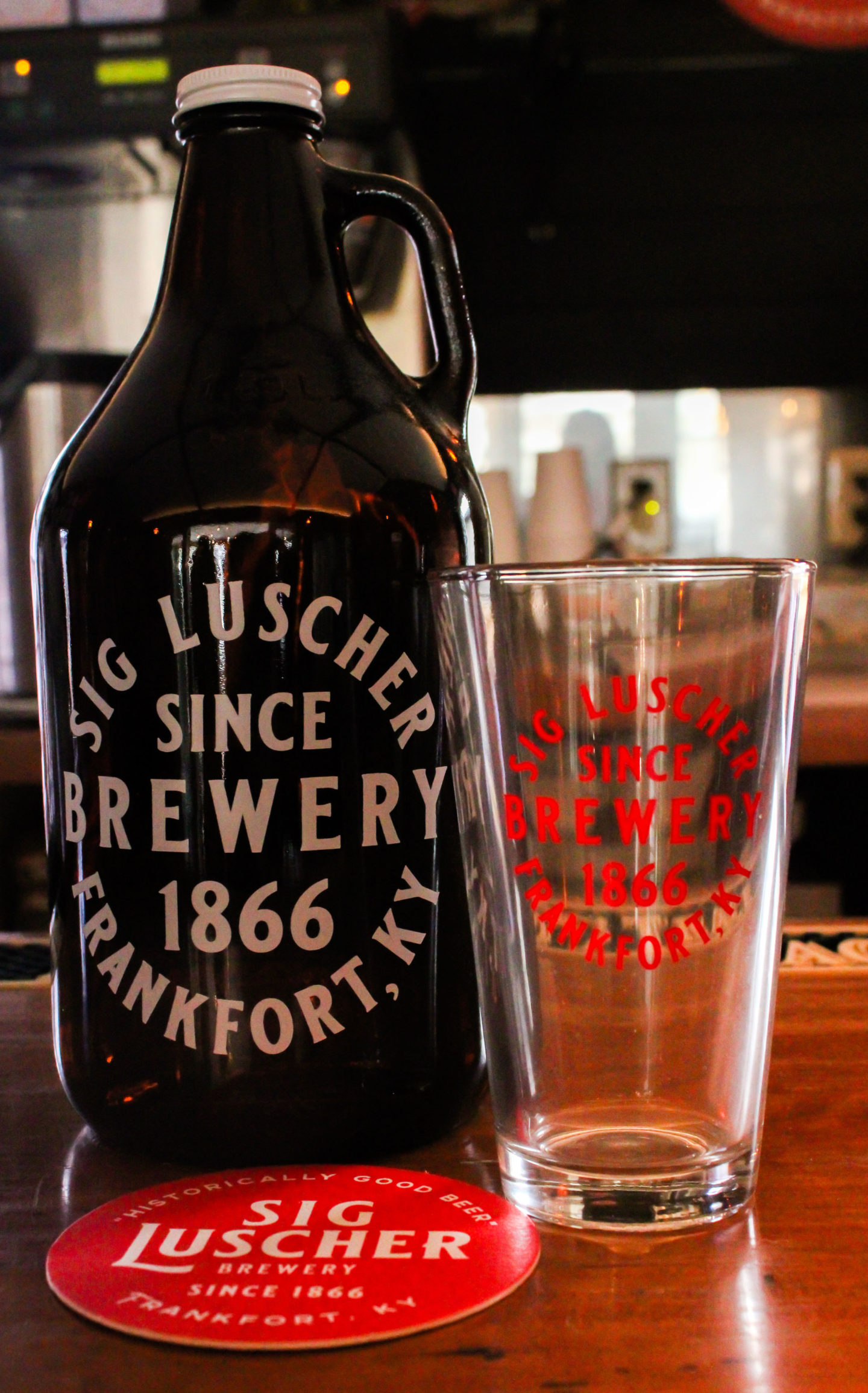 Second Stop: Sig Luscher Brewery
Located at 221 Mero Street in downtown Frankfort, you can find the Sig Luscher Brewery. Sig Luscher is on the property once owned by distillery tycoon, E.H. Taylor, and is directly across the street from the original brewery. The new brewery is owned and operated in part by Sig Luscher's great-great-grandson, Tim. Tim wants to stay true and keep the brand as close to the brewery's heritage as possible. How awesome is that?
Sig Luscher is a heritage brewery that was originally formed in 1866 by Swiss immigrant, Sigmund Luscher in Frankfort, Kentucky. It opened up in Frankfort in December of last year. This makes it 127 years since it was last operational. Frankfort has not had a brewery since then. Sig Luscher not only serves beer, but they have a taproom where they have food, such as German fare; franks and pretzels with various toppings.
Sig Luscher will focus primarily on lagers, unlike most craft breweries. This also happens to be the same style that Sigmund sold back in the day. Their flagship is a pilsner and it is called "Sig Luscher" or "Sig" for short. 
Mark your calendars because a cool event is coming up right in downtown Frankfort at the Sig Luscher Brewery! Sig Luscher is holding a Oddtober Frankenfest featuring the Nappy Roots on Saturday, September 28, 2019 from 12pm to 10pm. This is Frankfort's FIRST Beer and Music Festival, and tickets are ON SALE now! At the festival, you can taste beer from eighteen of the best breweries in the area, plus Buffalo Trace Distillery will be there! In addition to all of that, there will be $5 food tasting from the area's restaurants. There are three different ticket package; General Admission is $10, BrewFest Admission is $30, and VIP Admission is $75 per person. Tickets are available: HERE.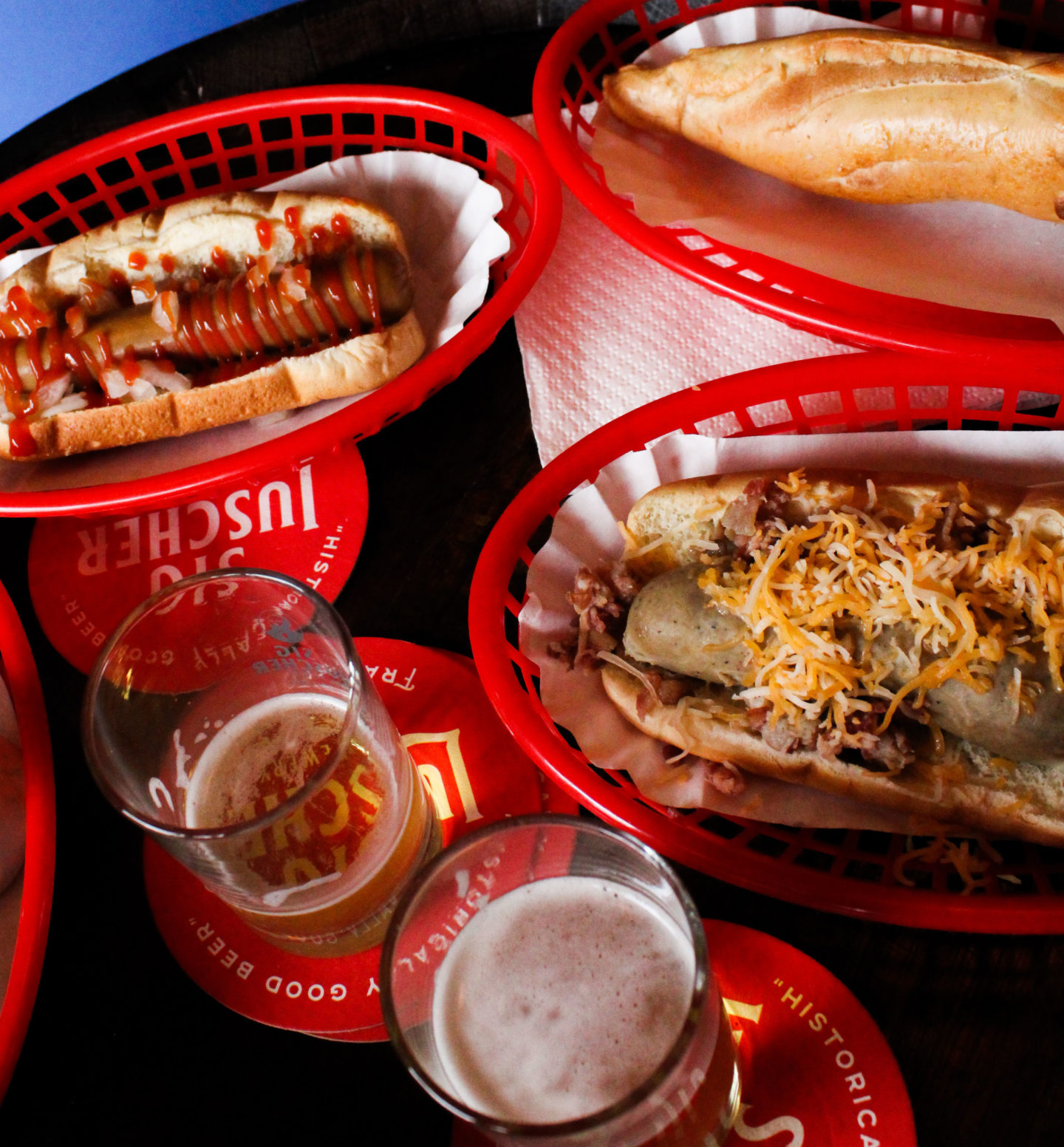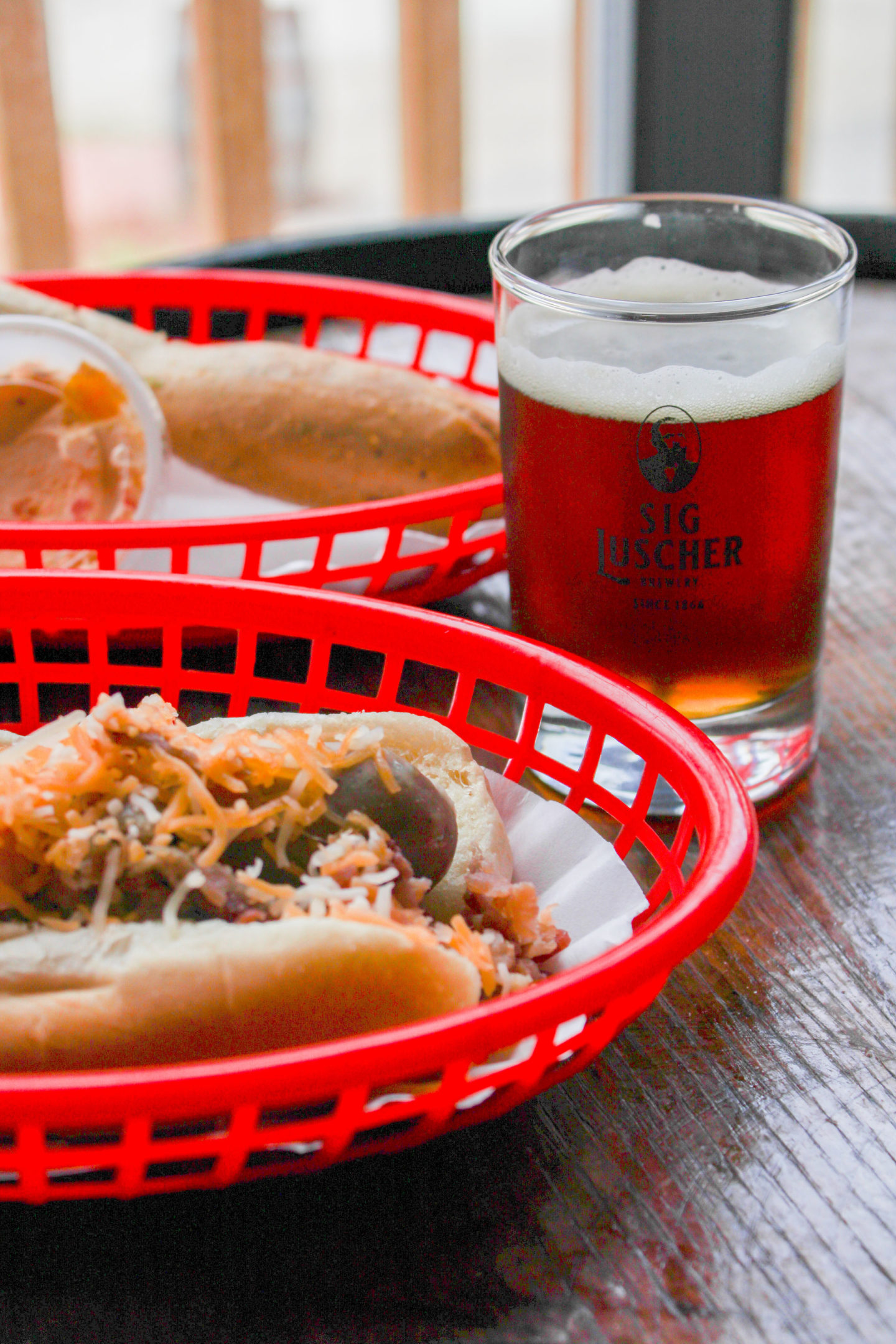 I'm more of a bourbon girl, but I enjoyed their plisner. It was light and refreshing. The "Sig" is a clean, basic pilsner. It has just a hint of hops, a trace of sweetness, and a clean finish. They are also are currently working on a beer called "Bourbon 66" or "Blanton's 66." I can't speak to the exact details, but I really enjoyed that one, because it had a hint of bourbon flavor.
Since the whole Lex On Tap tour spans several hours, this is where we had lunch. I had a pretzel and a bratwurst topped with cheddar and bacon, because why not?!? Cheese and bacon makes everything better. It's the perfect food to eat with your beers.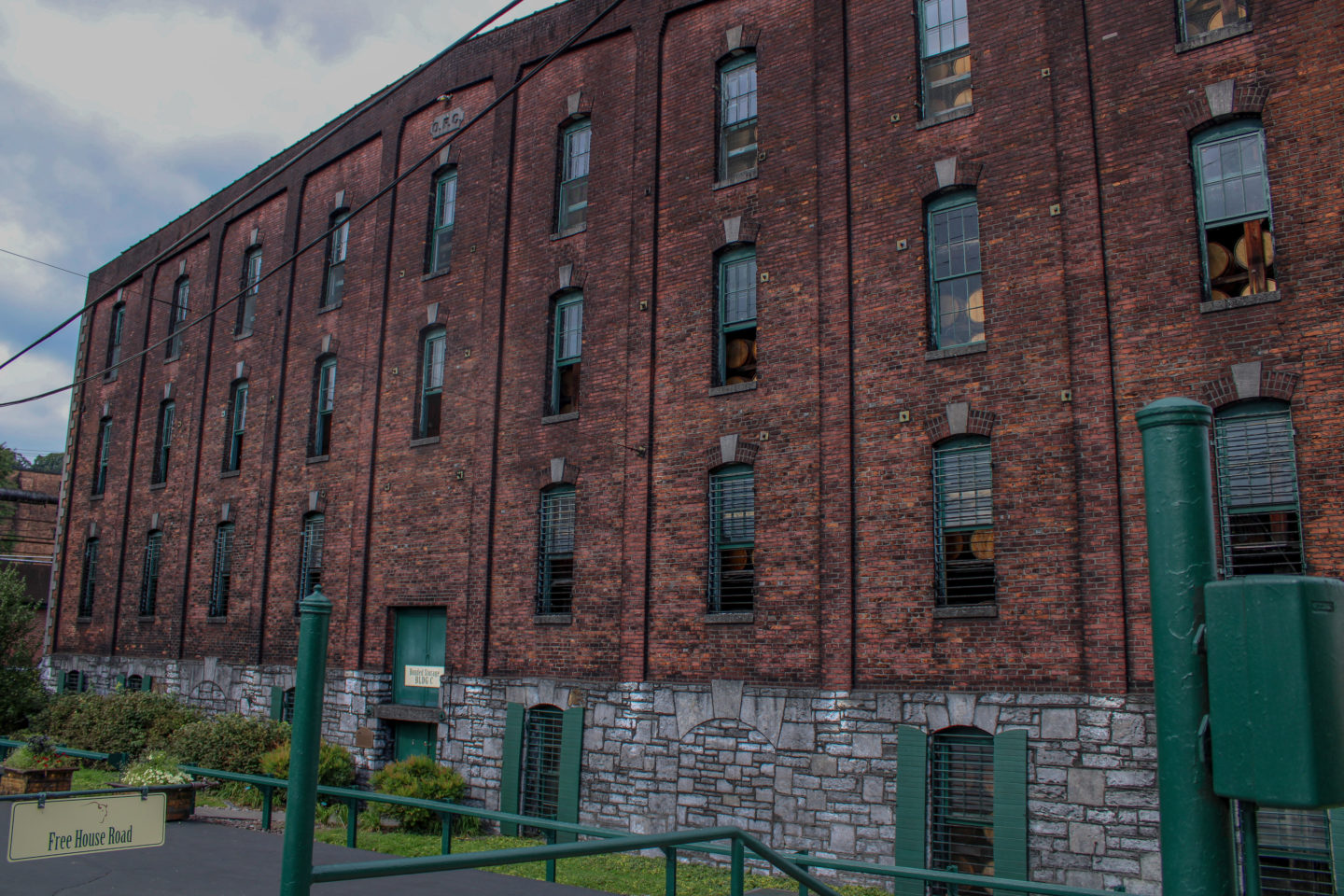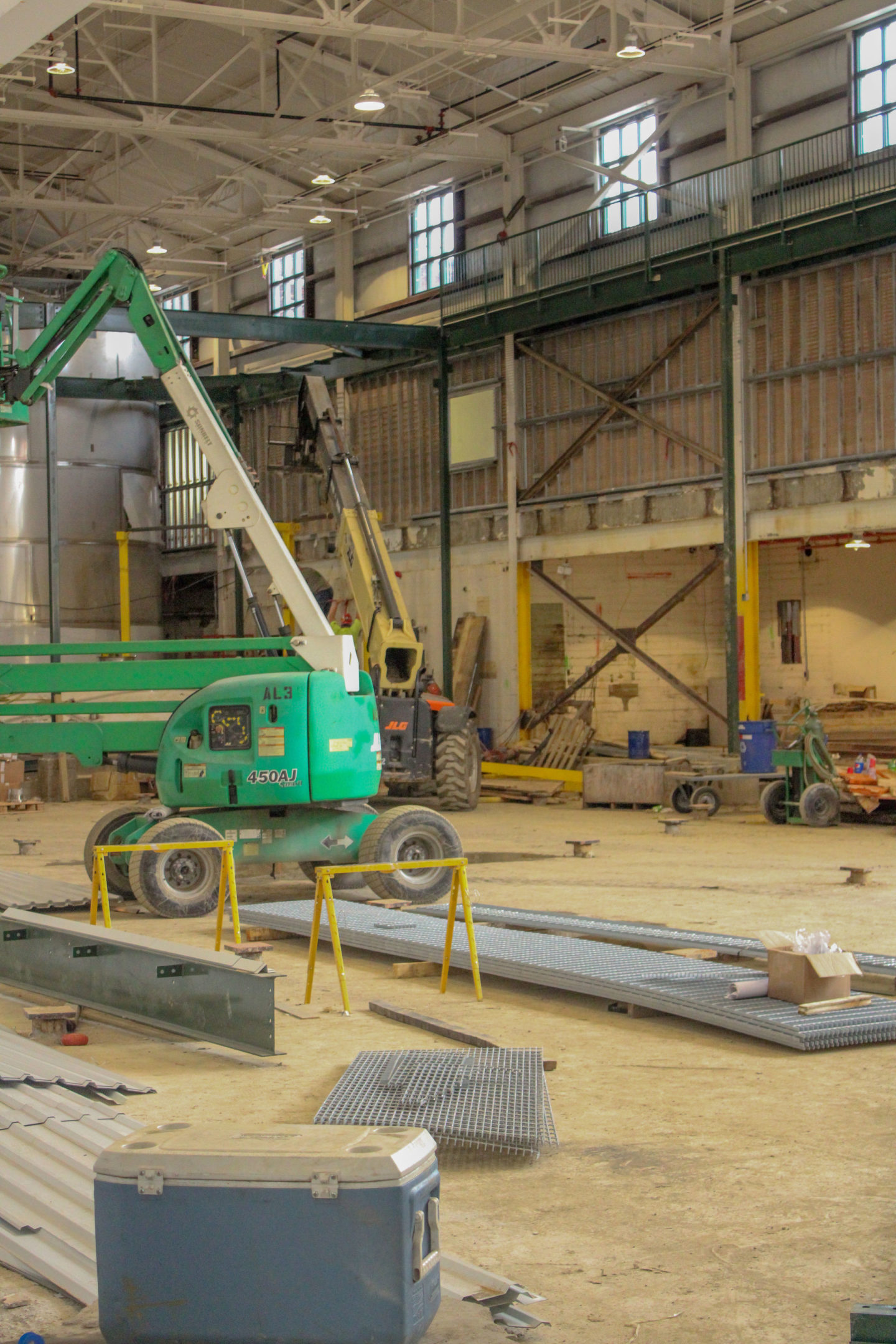 Third Spot: Buffalo Trace Distillery
Out of all the bourbon distilleries, I've been to Buffalo Trace the most. Buffalo Trace is located in Frankfort, Kentucky. Buffalo Trace has historically been known by other names, including the George T. Stagg Distillery and the O.F.C. Distillery. The Buffalo Trace brand was introduced in August of 1999 and they claim the distillery is the oldest continuously-operating distillery in the United States. It is claimed that the location of Buffalo Trace was once an ancient buffalo crossing on the banks of the Kentucky River, so they then in return named the distillery after the American bison
On the last leg of the Lex On Tap, we got to see Bourbon Pompeii and do a tasting. What we got to see at Buffalo Trace was sort of limited, since they were doing a lot of construction. Back in September 2017, I was invited to the grand opening of Bourbon Pompeii. I'm sure some of you reading may not be familiar with what Bourbon Pompeii is, so let met give you a history lesson.
The oldest building at Buffalo Trace is called the Riverside House and it was constructed in 1792 by Commodore Richard Taylor and is still standing. The first distillery was constructed in 1812 by Harrison Blanton, and in 1870, the distillery was purchased by Edmund H. Taylor and given its first name, the Old Fire Copper (O.F.C.) Distillery. Be sure to remember that name.
Taylor sold the distillery, along with the Old Oscar Pepper Distillery to George T. Stagg. The second distillery was sold within the year to James Graham, so more land could be added to the O.F.C. Distillery. In 1886, Stagg installed steam heating in the storage warehouses, which was the first climate controlled warehouse for aging whiskey in the nation. Fast forward to August of 1999, this is when the Buffalo Trace brand was introduced.
Remember how I mentioned the O.F.C. Building? That's indeed the same as the Old Fire Cooper Distillery dating back in the 1800s. This is the location of where "Bourbon Pompeii" was discovered. To really understand this discovery, first you might need a little history on the O.F.C. Distillery.
1869: The first O.F.C Distillery was built on site by Taylor

1873: It was torn down and rebuilt to be even bigger

1882: The second O.F.C. Distillery was destroyed by a fire caused by lightning.
Bringing us back to the modern day, thanks to the passage of alcohol tourism reforms in Senate Bill 11, as of 2016, you're allowed to enjoy cocktails at distilleries. Buffalo Trace had plans to renovate the O.F.C. building that was used for storage and turn it into an event and meeting space. Well before the could see their plan to fruition, Buffalo Trace had to reinforce the structure. Work had to be done because the river facing side of the building was beginning to separate from the foundation. This meant that they had to dig up the floor. However, those plans were altered when they unearthed the foundations from one of the oldest buildings at Buffalo Trace. To be exact, it was from 1873!
Until the 1950s, the distillery was still running. It wasn't until then-owner Schenley shut it down that the copper was stripped out, sold, and the tops of the fermenting tanks were knocked down inside to flatten them to floor level and then were filled in with rubble from elsewhere. Concrete was poured on top, and everyone just forgot about everything in the building. No one remembered that it was there! It had been there the entire time, and on one even know it, until Buffalo Trace began renovations!
They had uncovered brick pillars, remnants of walls, a cistern, and even a row of brick structures. The distillery then called in Louisville historian Carolyn Brooks and bourbon archaeologist Nicolas Laracuente to come take a look. These brick structures turned out to be a major part of Kentucky's bourbon history. They were the original fermenting tanks built by the legendary Col. E.H. Taylor for the first O.F.C distillery. Laracuente said that these tanks are almost certainly the only ones of their kind in existence at any Kentucky distillery. He also mentioned that finding intact remains is very rare, because distilleries were often destroyed by fire. What an awesome discovery!! [To see more pictures, check out:Uncovering Bourbon Pompeii at Buffalo Trace Distillery]
After walking through Bourbon Pompeii and one of the rickhouses, it was time for the tasting! The tasting began with White Dog. This has a sweet aroma with a slight burn and the corn coats the tongue with oil and vanilla. We then tasted Wheatley Vodka. If you have had both of these, then I'm sure you can tell the difference. Wheatley Vodka is odorless and a lot smoother. Wheatley Vodka is pure and crisp on the nose, and the fresh and clean taste finishes with a hint of soft vanilla. This vodka has won several accolades this year, including 2019 Best of Category at the Los Angeles International Spirits Competition, 2019 Silver Medal at the San Francisco World Spirits Competition, and 2019 Gold Medal; Category Winner at World Vodka Awards. It also has won a few other dozen awards over the years, 2014-2018.
We were told to put one of the bourbons that was poured out for us in our right hand and the other in our left. In one hand was Buffalo Trace and in the other was Eagle Rare, and we had to guess which was which. I was pretty confident in my ability of getting this right, since my husband and I buy a lot of Buffalo Trace's bourbons. After tasting both, I knew exactly which was which! The two bourbons that we tasted were: Eagle Rare and Buffalo Trace. Eagle Rare's nose is complex, with aromas of toffee, hints of orange peel, herbs, honey, leather and oak. The taste is bold, dry and delicate with notes of candied almonds and very rich cocoa. The finish is dry and lingering. Buffalo Trace is a deep amber whiskey that has a complex aroma of vanilla, mint and molasses. It is pleasantly sweet to the taste with notes of brown sugar and spice that give way to oak, toffee, dark fruit and anise. This whiskey finishes long and smooth with serious depth. Both of these bourbons have also received many accolades and awards as well.
The end of the tasting was the best part – it was time for the Bourbon Cream and bourbon chocolates. I know I always say this, but if you haven't had Buffalo Trace's Bourbon Cream, you are missing out! Bourbon Cream is handcrafted using Buffalo Trace Kentucky Straight Bourbon. This liqueur is rich and sweet. The smooth taste of Buffalo Trace Bourbon compliments the creamy vanilla flavor. In my opinion, it is best enjoyed in a root beer float! Why not try Freddie's Root Beer?! It's actually named in honor of longtime Buffalo Trace Distillery tour guide, Freddie Johnson. Freddie is a third-generation Buffalo Trace Distillery employee. It's his knowledge and passion for bourbon have made him a beloved Distillery icon. You can also see him in the movie, NEAT: A Story of Bourbon.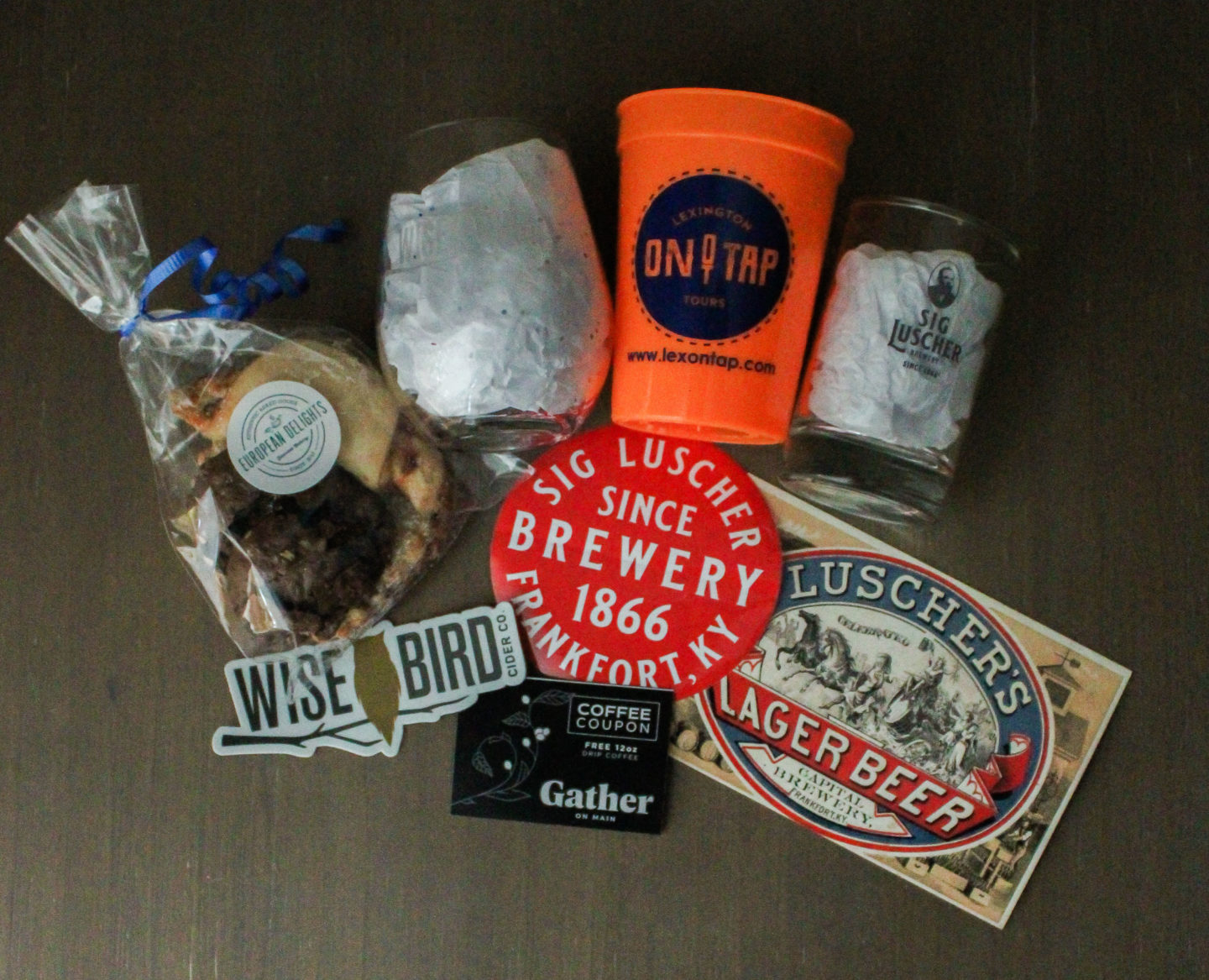 The tour was over and we were headed back to Lexington…
The entire day was six hours between travel and the three locations. It was so great being able to see spirits from each end of the spectrum – cidery, brewery, and distillery. On our way back, some of the businesses put together a goodie bag for all of us that attended.
Thanks to the following sponsors for the day: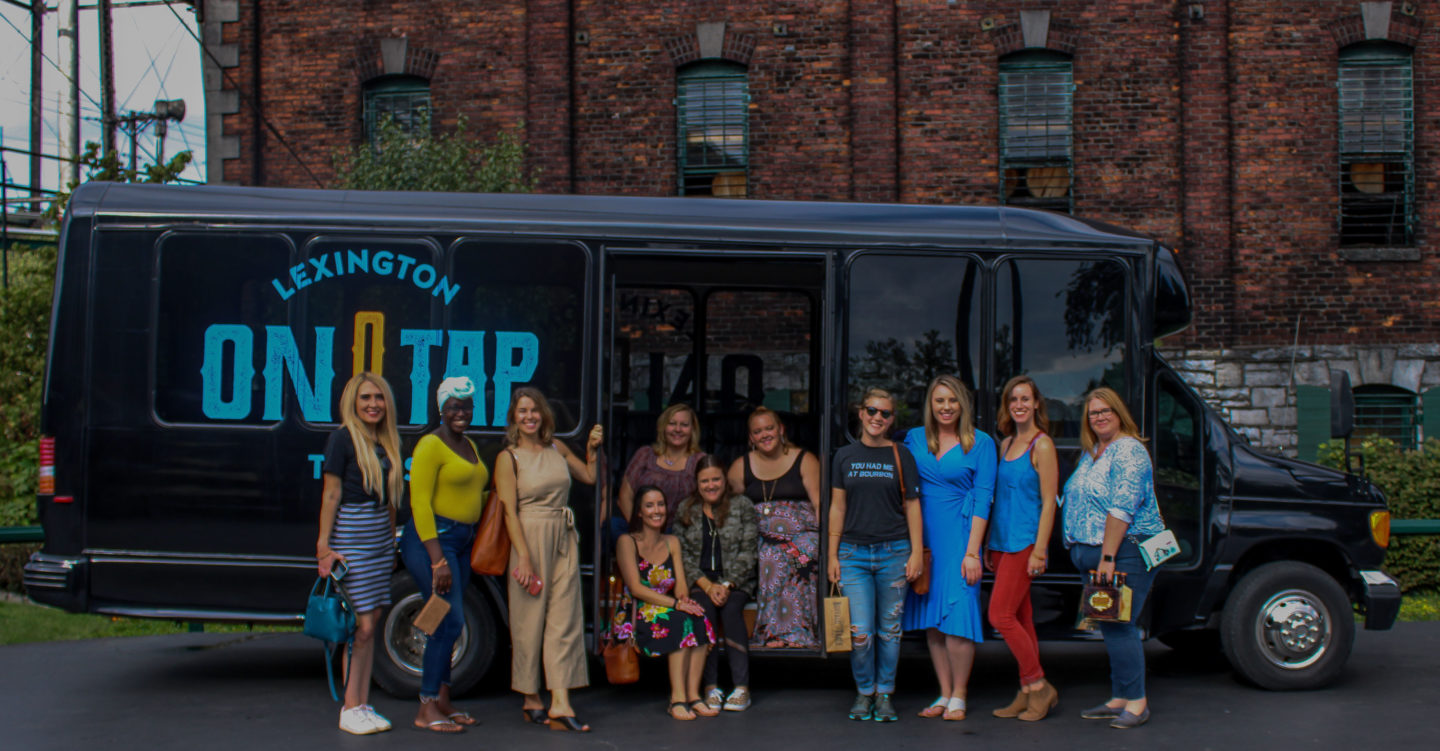 Okay, now for the details…
Lex On Tap offers two weekly tours; Saturdays from 1pm to 4:30pm and Saturdays from 7pm to 10:30pm. Each tour will have both a professional driver and a tour guide escort that will be with you along the way from brewery to brewery to give you an authentic Lexington craft brewery experience. Lex On Tap also offers the option to customize your own tour. They have done tours for bachelor parties, corporate events, team building, and birthday parties!
With each tour, you'll receive:
transportation

complimentary bottled water

10-16 oz. tasters at each brewery

Complimentary snacks
Lex On Tap uses a LimoBus for their tours to transport everyone, and it can comfortably seat thirteen. The LimoBus is equipped with leather seats, audio, tv, and ice chest. The seats are in the shape of a horseshoe, which is perfect so you can connect and talk with everyone. 
Locations Visited:
Which do you prefer? Cidery? Brewery? Distillery?
*photos taken by: MAXmngt