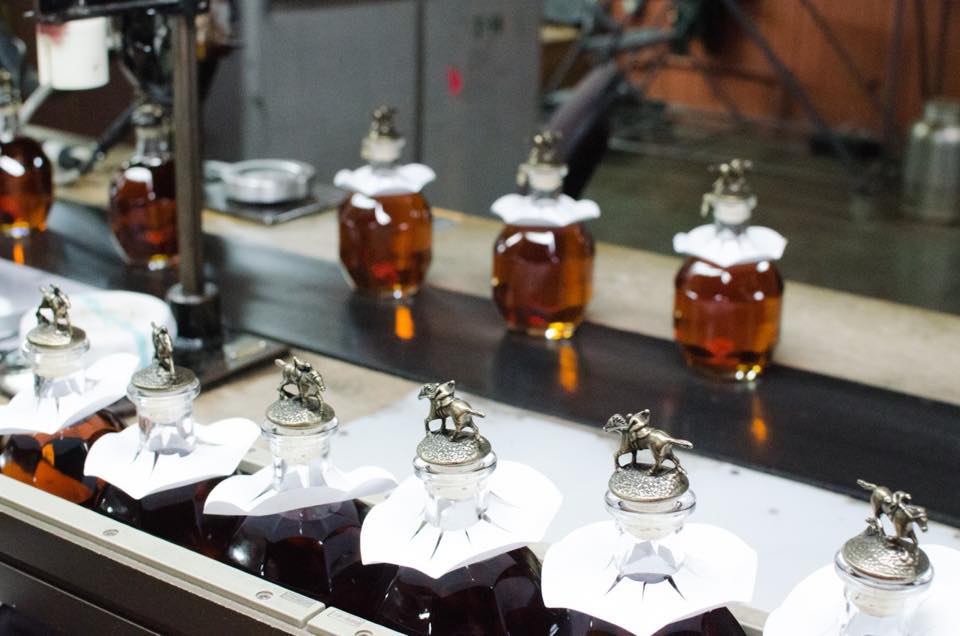 It is halfway through September but there is still time to celebrate National Bourbon Heritage Month. Kentucky is responsible for 95% of the world's bourbon, so there are countless events going on all throughout Central Kentucky. All true lovers of bourbon know this. In fact, the Kentucky Bourbon Festival is held in Bardstown aka the Bourbon Capital of the World and is currently going on right now! This year, the Kentucky Bourbon Festival is from September 12-16. Bardstown is located about an hour away from Lexington, Kentucky.
I know what some people are thinking… "They have a national day or month for everything" or "Those are annoying." Well, you would be wrong. Bourbon Heritage Month is indeed, a real thing. It's isn't made up at all.
The U.S. Senate declared September 2007 as National Heritage Month on August 2, 2007. The bill was sponsored by Republican Senator Jim Bunning of Kentucky and was passed by unanimous consent. This actually reinforces a bill. In 1964, Congress declared bourbon as "America's Next Spirit," by celebrating the family heritage, tradition and deep-rooted legacy that the bourbon industry contributes to the United States. Obviously, it must meet the Federal Standards of Identity for Distilled Spirits (27 C.F.R. 5). As you can see, it's in fact, a real thing and not some social media holiday. You have Congress to thank for this one.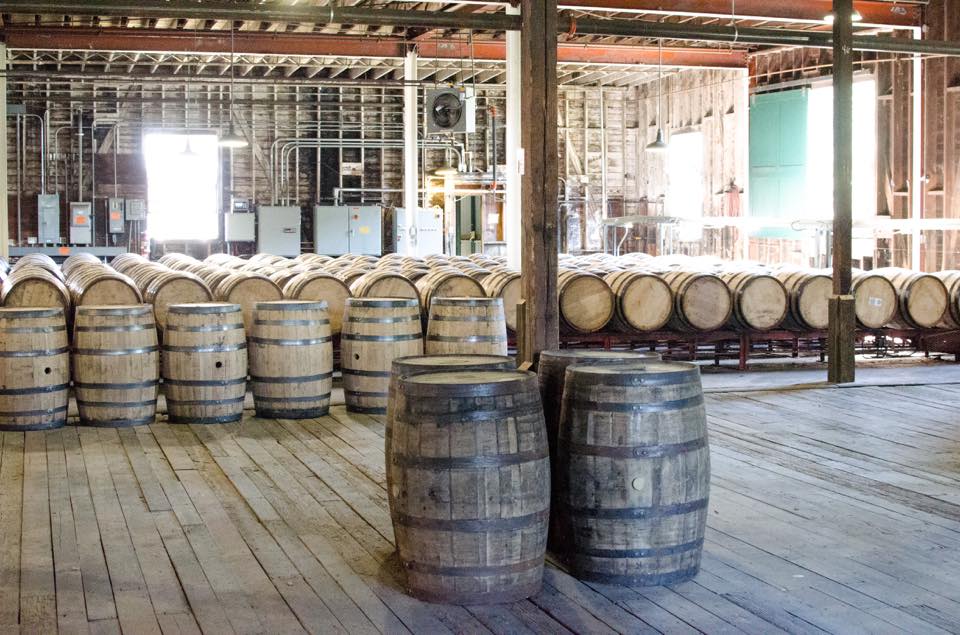 15 Ways to Celebrate National Bourbon Heritage Month:
1. Attend the Kentucky Bourbon Festival
Attend one of the MANY bourbon related events at the Kentucky Bourbon Festival.
The festival is a giant celebration of bourbon that takes place in the Bourbon Capital of the World™ – Bardstown, KY. It's from September 12 – 16 and draws 50,000 visitors from around the world. It's a mix of tastings, educational opportunities and of course, a party celebrating all things bourbon. There are barrel races, musical performances and curated dinners throughout the week. Bourbon makers from throughout the Commonwealth on our hand to educate visitors on their unique spirits. Often times, you'll get to chat directly with distillers who are on hand sharing their knowledge and expertise.
2. Visit of the Many Bourbon Distilleries
Visit one of the many bourbon distilleries located right here in Central Kentucky.
3. Go to Bourbon & Beyond
Go to Bourbon & Beyond, a food and music festival debuting in Louisville, Kentucky on September 22-23, 2018 (Tickets from $90 to $1,735). Bourbon & Beyond has been in development for two years and was born out of a meeting that the Louder Than Life organizer had with Louisville Mayor Greg Fischer. 2017 was its first year!
Bourbon & Beyond includes many live music sets, as well as 30 bourbon and food-focused experiences. If you are into bourbon, music, and food, this is an event that you won't want to miss!
The current music lineup includes:
Sting, John Mayer, Robert Plant And The Sensational Space Shifters, Lenny Kravitz, Counting Crows, David Byrne, Sheryl Crow, Brian Setzer's Rockabilly Riot!, Kaleo, Gov't Mule, Keb' Mo', Blackberry Smoke, JJ Grey & Mofro, Don Felder, The Record Company, Del McCoury Band, Joseph, Magpie Salute, Mindi Abair And The Boneshakers, Larkin Poe, The Last Bandoleros and Swimming With Bears.
The lineup of chef demos includes:
Milkwood chef Kevin Ashworth with Mita chef Jose Salazar.
Decca chef Annie Pettry with Alta Calidad chef Akhtar Nawab.
Bourbon & Beyond culinary curator chef Edward Lee with MasterChef judge Aarón Sánchez.
Bourbon & Beyond bourbon curator Fred Minnick with Top Chef head judge Tom Colicchio.
Seviche chef Anthony Lamas with Great White chef Alex Thomopolous.
Bourbon & Beyond culinary curator chef Edward Lee with Brothers and Sisters chef Erik Bruner Yang.
Food Network host Damaris Phillips with Broken Spanish chef Ray Garcia.
HiCotton Hospitality's Ryan Rogers and bar Vetti chef Andrew McCabe with Iron Chef Gauntlet winner Stephanie Izard.
More than a dozen Louisville restaurants will be showing off their wares on the festival grounds, including Boss Hog BBQ, Doc Crow's Southern Smokehouse & Raw Bar, Joella's Hot Chicken, Midway Café and Waylon's Feed & Firewater. Distilleries are offering special trips in partnership with Mint Julep Experiences, with tours to Blade & Bow, Bulleit, Jefferson's Reserve, Jeptha Creed, Kentucky Artisan, Limestone Branch, Maker's Mark and Wild Turkey.
4. Take a tour with Mint Julep Tours
Mint Julep Tours is offering several special elevated bourbon experience related tours.
Iconic whiskey brands Old Forester and Woodford Reserve partner for a duo of elevated tour experiences. On September 21, you can take the Daily Double Tour (purchase tickets: HERE). With this tour, iconic whiskey brands Old Forester and Woodford Reserve partner for a duo of elevated tour experiences. On September 27, you can take the Heaven & Evan Tour (purchase tickets: HERE). With this tour, yo'll be able to see behind-the-scenes tours of two great distilleries and premium bourbon tastings, cocktails and appetizers.
5. Eat a Bourbon Inspired Meal
Lockbox and 21C Museum Hotel (located at 167 West Main Street, Lexington, Kentucky) kicks off National Bourbon Heritage Month with a collaborative dinner called Fork & Bottle Dinner: Willett Distillery. The dinner will take place on September 20 at 6:30pm. Eat a delicious meal at the unique dinner series in which we educate, pair, and taste inspired menus by executive chef Jonathan Searle with a variety of guest beverage experts.In celebration of Bourbon Heritage Month, we're welcoming Willett Distillery for a three-course dinner that's all about… you guessed it: bourbon. Each course will be paired with a bourbon cocktail or just plain neat. Along the way, Master Distiller Drew Kulsveen will provide insights into all things Willett. Reception begins at 6:30pm, followed by dinner at 7:15pm. Price is $100 per person. Purchase tickets: HERE.
6. Get Your Hands on a Rare Bourbon
Get your hands on a bottle of Four Roses 2018 Limited Edition Small Batch Bourbon (good luck!) This year marks an important milestone for the brand – the 130th anniversary of Four Roses.
Each year, the Limited Edition has a different recipe.  A 10-year-old OBSV, a 13-year-old OBSF, a 14 year-old OESV, and a 16-year-old OESK were selected for this year's Limited Edition Small Batch. Bottled at barrel strength, the 2018 Limited Edition Small Batch:
Nose: Warm aromas of rich vanilla, mingled with raspberries, crème brûlée and ripe berries.
Palate: Bright apricot flavors greet the palate, then give way to hints of mint, cinnamon, apple and mellow oak.
Finish: Very long, with notes of cinnamon, more fruit and vanilla.
Four Roses will distribute about 13,140 hand-numbered bottles, with a suggested retail price of $130. It will be sold beginning September 15 at 9 am the Four Roses Distillery in Lawrenceburg and warehouse and bottling plant in Cox's Creek. It will roll out to select retailers in coming weeks.
7. Drink and Dine at One of the Establishments on The Urban Bourbon Trail
After a day of exploring Louisville & Kentucky's greatest distilleries, it's time to put your new knowledge to the test on The Urban Bourbon Trail ®. This collection of bars and restaurants have a significant knowledge of Bourbon and are eager to share their favorite beverage with you.
Your goal? Get six stamps! (Note: Any purchase at these establishments will earn you a stamp – you don't have to be a Bourbon drinker!) As soon as you collect six, redeem your passport at the Louisville Visitor Center – or send it by mail – and receive the annual edition of the Urban Bourbon Trailblazer T-Shirt.
To start, pick up an Urban Bourbon Trail® Passport at our Louisville Visitor Center (4th & Jefferson Streets Downtown) or at any one of the 44 participating bars & restaurants. You can find all participating establishments: HERE!
8. Bike the Bourbon Country Burn
Love biking and bourbon? The Bourbon Country® Burn would be the perfect event for you! It is a three-day, fully-supported bicycle tour of the bourbon distilleries and thoroughbred horse farms of Kentucky (September 28-September 30, 2018. Explore quiet country roads and quaint communities en route to distilleries nestled amongst the rolling bluegrass hills. Daily distance options range from 20 – 100 miles and stop at up to six different distilleries throughout the event. Back at Bourbon Base Camp, located at Kentucky Horse Park, sip local bourbon from the same distilleries you biked to that day and enjoy live entertainment with friends, old and new. Registration is open to riders 21+.
What happens to the barrels when they aren't aging Bourbon? Watch competitors roll 500-lb. Bourbon barrels in a race against time and accuracy. Entry to this event is free. The event is held on Saturday, September 15 at 11am to 2pm at City Hall Lawn in Bardstown, Kentucky.
10. Watch NEAT: The Story About Bourbon
NEAT is a feature-length documentary that explores the world of bourbon. This documentary shows its viewers the process of what it takes to distill bourbon, as well as what makes bourbon culture stand out among all the rest. It is truly unparalleled. This story is unique in that it shows more than just the process, but why you open a bottle. It's about comes back to time. It's about how to spend it, who to spend it with, and how to savor the moment. Time.
[RELATED: NEAT: The Story of Bourbon Hometown Screening]
NEAT is a wonderful documentary that dives into the world of bourbon. It not only celebrates America's Native Spirit, but the time and relationships and artistry that go into making the wonderful spirit that we know as bourbon. The film was produced by fellow Lexingtonians; local Lexington composer AJ Hochhalter, Lexington businessmen Corey Maple and Gannon Diggs, and Micah DeYoung of Louisville. Hollywood actor Steve Zahn also appeared in the film as himself.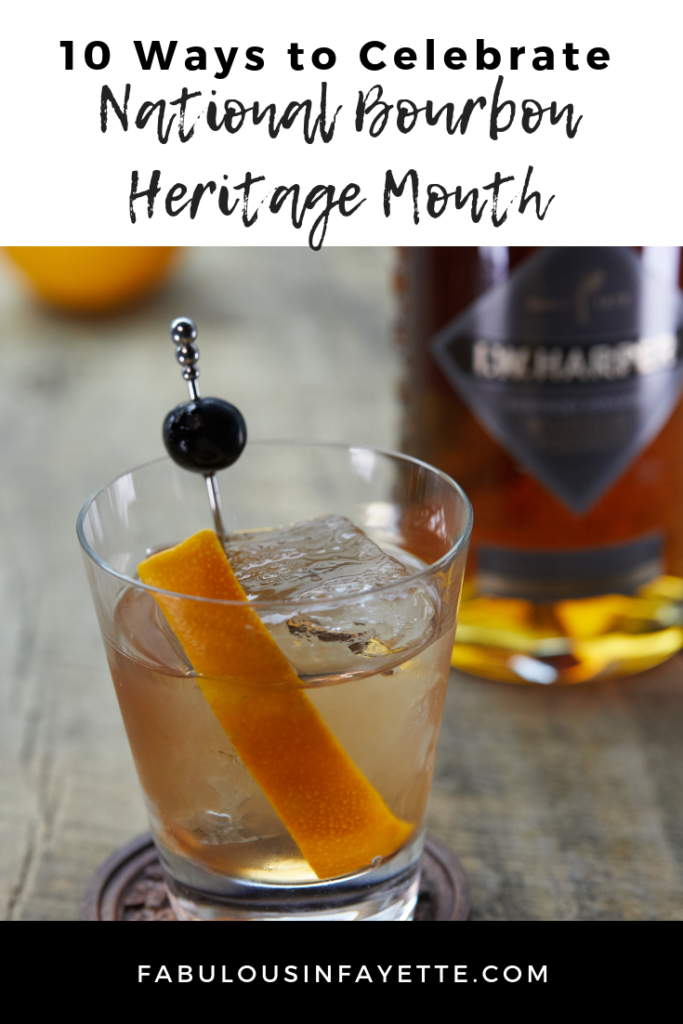 Cheers!