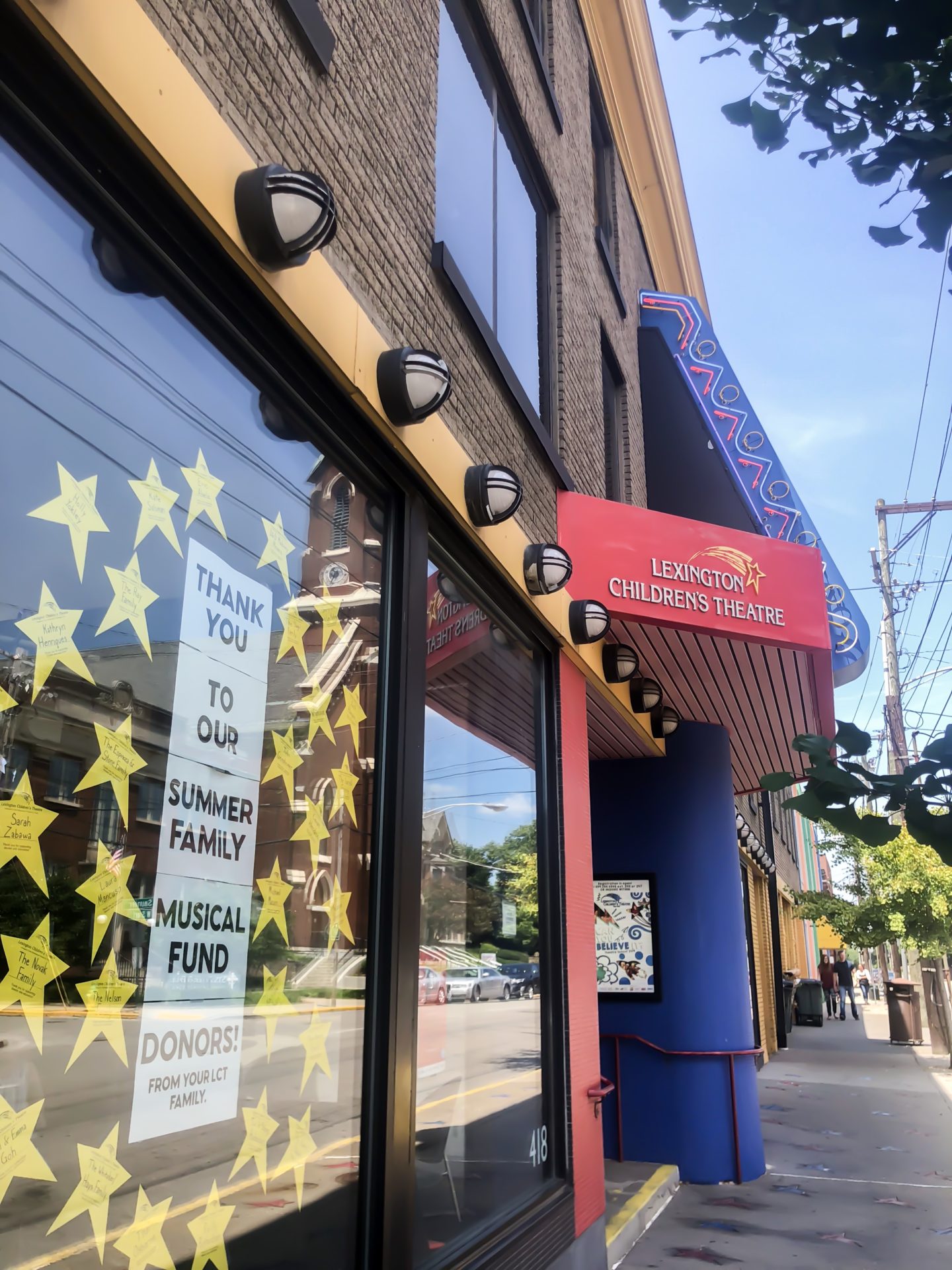 Over the summer, my husband and I got invited to check out Lexington Children's Theatre's Annual Summer Family Musical, Annie! For those that don't know, Lexington Children's Theatre is located in the heart of downtown. This was the first time we had ever been to LCT and actually the first time we have seen the story of Annie. Neither of us have seen the play or movie! However, we both were familiar with some of the songs and the plot, but never had actually watched the play before!
When I was in junior high and high school, I used to be in plays, so being able to see Annie brought back those memories of my acting and drama days.
Did you know that Lexington Children's Theatre, also known as LCT, was founded in 1938? It is a fully professional, non‐profit organization dedicated to the intellectual and cultural enrichment of young people. Their first ever production was Noah's Flood in 1939!
LCT is one of the oldest continuously operating theatres for young people in the country and LCT is proud to be the State Children's Theatre of Kentucky, a distinction granted to LCT by the Kentucky Legislature in 1986.
What about this… Did you know that 2019 is the eighteenth year that Lexington Children's Theatre has done an annual summer musical? What is cool about this, is that they encourage families to be in the play together. In the summer musical, you can see parents, children, siblings, and all sorts of families in the play together, or working on the set, or behind the scenes together. The Annual Summer Family Musical is LCT's only full-length musical during their season, and it is much longer than their other productions. The Annual Summer Family Musical runs about two and a half hours with a fifteen-minute intermission.
If you are familiar with Annie then you already know this, but Annie is a play you need to see if you love strong female characters, friendship, musicals, and nostalgia. In Annie, there are themes such as hardships in life, adoption, and what it means to be a family. Despite Annie's circumstances, she faces the world with hope and optimism.
Even though Annie is aimed at children, we definitely enjoyed ourselves. It's definitely something that any age can enjoy! Not only that, but you can see people who are passionate about their craft and see a beloved story come to life before your very eyes.
Something cool about the Lexington Children's Theatre is that they make all of their costumes! I got to take a tour to see the behind the scenes and see where they make all of their costumes and props. From time to time, they reuse some of the props, costumes, and sets. It was neat to see how much goes into to producing a play – all the way down to the little details.
Upcoming productions:
Local Spotlight: Lexington Children's Theatre – Lexington, Kentucky
Address:
418 West Short Street,

Lexington

, 

Kentucky

 

40507
Be sure to check them out and support a local business!