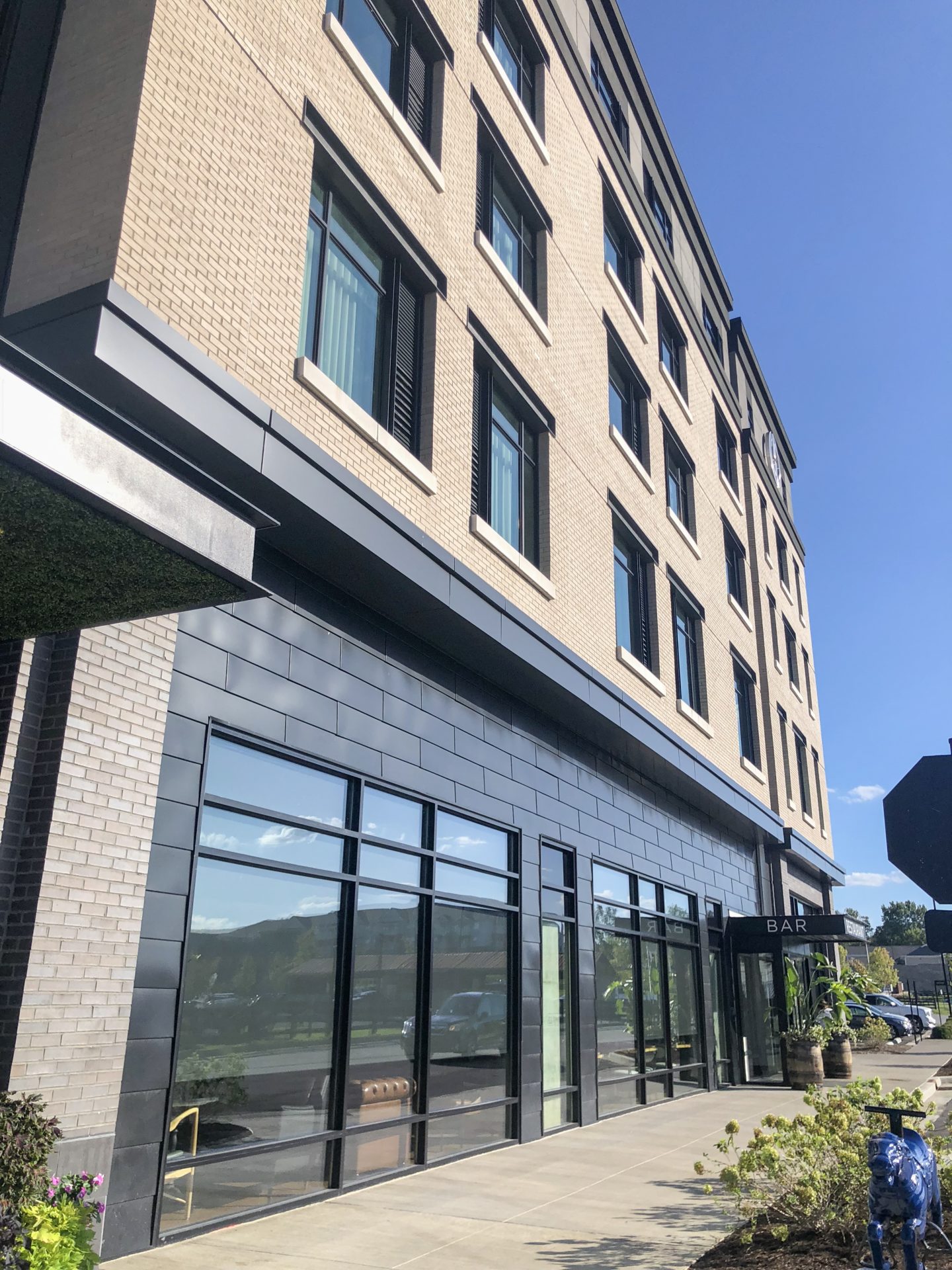 We've made it through August! It's now September and fall is right around the corner! This week's "Weekend Reading" is all about food again! There's links about everything from all the new food options at Kroger Field to new restaurants opening in Lexington to some restaurants being named among some of the best in the South. 
Weekend Reading: Volume IV
1. Big Seven Travel named Kentucky the 19th Friendliest State in the United States. Where do the other states rank?
2. It's a Southern Thing asked its readers what were the most overrated Southern foods. Do you agree with what they said? Some people said biscuits and gravy, pimento cheese, fried chicken, and macaroni and cheese!! I definitely don't agree!
3. Southern Living just came out with a list of The South's Top 50 Barbecue Joints of 2019. Two of Kentucky's barbecue restaurants were included on the list – one was 30th and the other was 44th.
4. The crane finally came down at City Center!
5. Nine Lexington local businesses have completed certification to be a Green Check business. These businesses are doing their part and making Lexington more sustainable! One of my favorite restaurants is on the list! Who else is on the list?
6. Big City Pizza Lexington won first place in the midwest at the Presto Pizza Competitions. The pizza that won was Just Peachy. It has a sweet peach base. It's topped with prosciutto, sliced peaches, candied bourbon bacon, mozzarella cheese, and is topped with fresh arugula and a balsamic vinegar drizzle. They are advancing to the next round in Las Vegas. Y'all can stop by and try this pizza the whole month of September!
7. How Lexington are YOU? My score is 14!
8. If you know me, then you know that I LOVE baseball. I mean LOVE! My husband and I even went to the World Series in Los Angeles last year for Game 4 when the Dodgers played the Red Sox. I had no idea that Billy Hobbs of True Blue Customs created custom cleats for the MLB for players to wear during Players Weekend, until I came across this video! True Blue Customs is located right here in Lexington, Kentucky!
9. If you want to take a trip to Louisville, visit the Seelbach Hotel. Supposedly, inside of the hotel is one of Kentucky's oldest and haunted bars!
10. This BHG restaurant is coming to Hamburg!
11. Saul Good is going to be on Food Network's "Best Thing I Ever Ate!"
12. Apollo Pizza opened a location in Lexington with a cool new mural on the side of the building!
13. Lexington, Kentucky was named one of the "100 Best Places to Visit With Your Dog." Lexington was number 32 on the list
14. Kroger Field is offering many new food options (many are local!) this football season!
15.  Kentucky Living Magazine named Red State BBQ the best barbecue restaurant in Kentucky!
16. Whiskey Bear (located in The Summit at Fritz Farm) was recently named one of America's Bourbon Bars by Bourbon Review and Buffalo Trace Distillery.
ICYMI:
Hope y'all are having a good weekend!