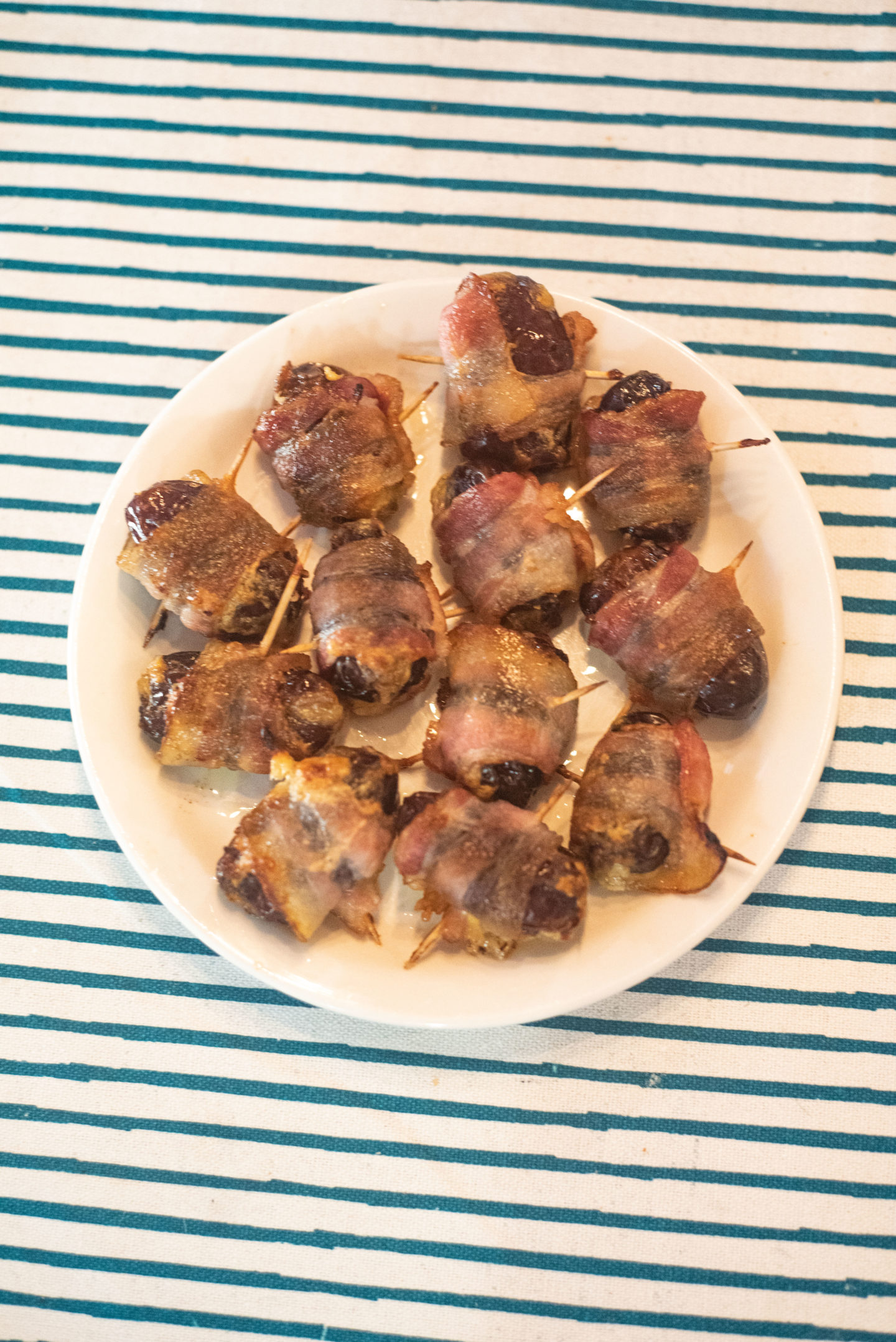 I've sure y'all know what pimento cheese is. I mean, we are living in the South after all. Pimento cheese has been dubbed the "caviar of the South." Pimento cheese is typically made with three ingredients: cheddar cheese, mayonnaise, and pimentos. It is then blended to be either smooth or chunky.
I mean we all have heard of eating pimento cheese with crackers or pretzels or pimento cheese sandwiches or putting pimento cheese on burgers, but what about this… Bacon Wrapped Pimento Cheese Stuffed Dates with a Sorghum Glaze. I mean, who doesn't love bacon?! Also, sorghum? How Southern can you get!
The sorghum plant itself grows tall with corn like leaves and is a cereal grass. Sorghum is thought to have originated in Africa, where it is commonly used in beer and as a food grain.
Sorghum syrup, or sorghum molasses, is a long time favorite sweetener which was particularly popular during the 1800s and early 1900s. Towards the end of World War 1, regular refined sugar became more common and less expensive, leading to a decline in the use of sorghum.
Like honey or molasses, sorghum does not require refrigeration. If you do decide to refrigerate it, be sure to take it out and let it warm up to room temperature for about 20 minutes so it flow more freely.
I have a yummy recipe that is the perfect combination of salty, savory, and sweet! These are bite-sized are perfect as an appetizer or a snack for a party!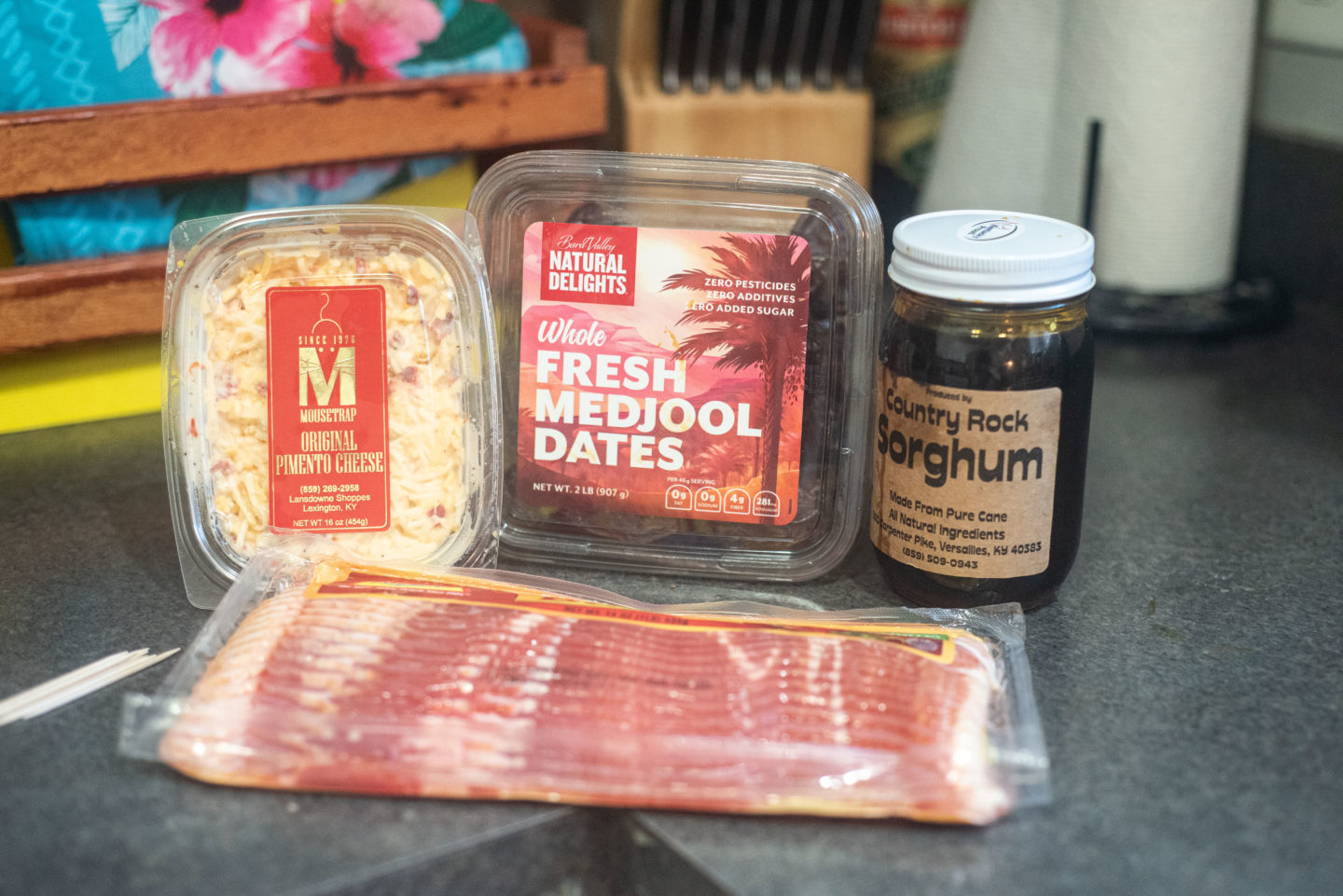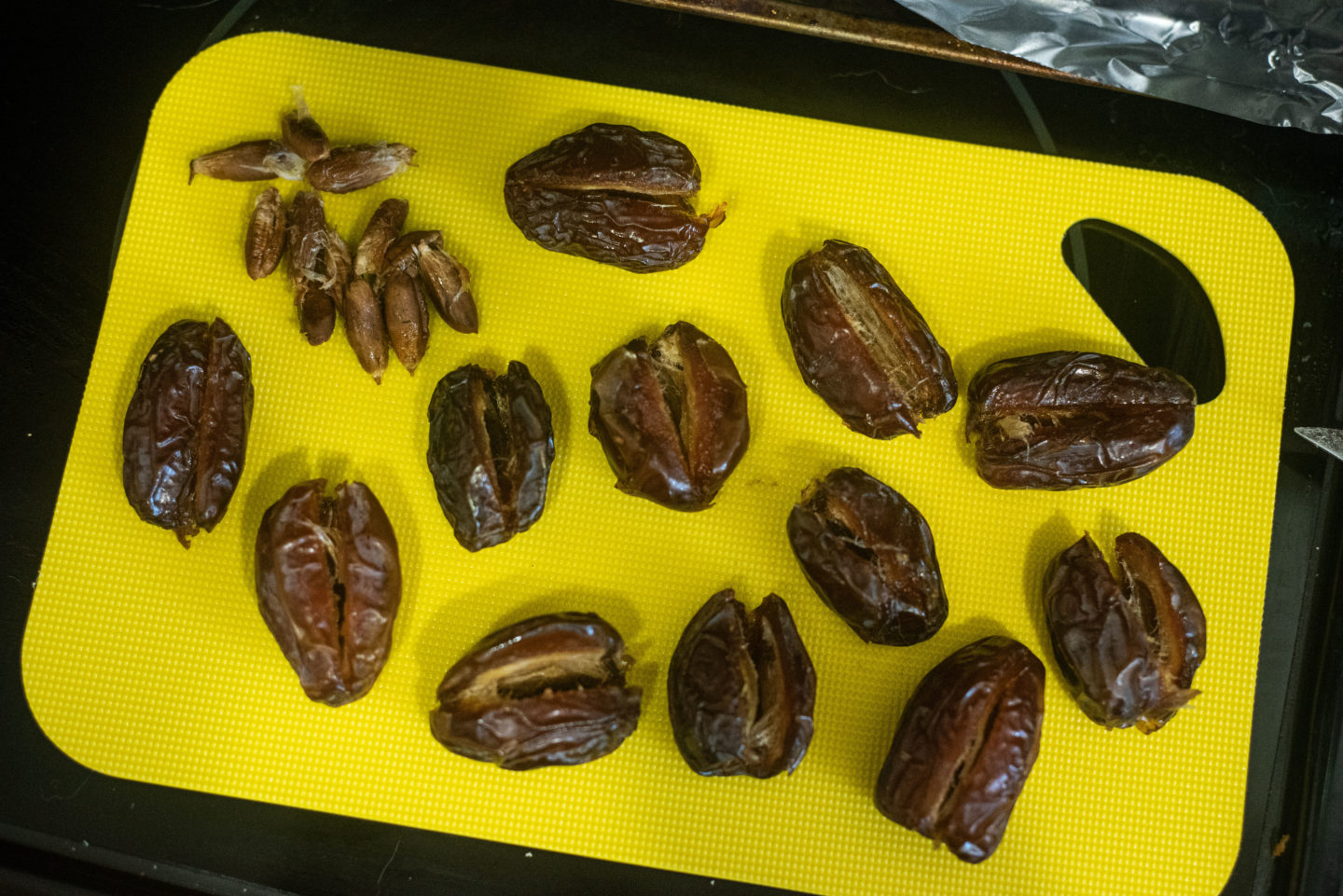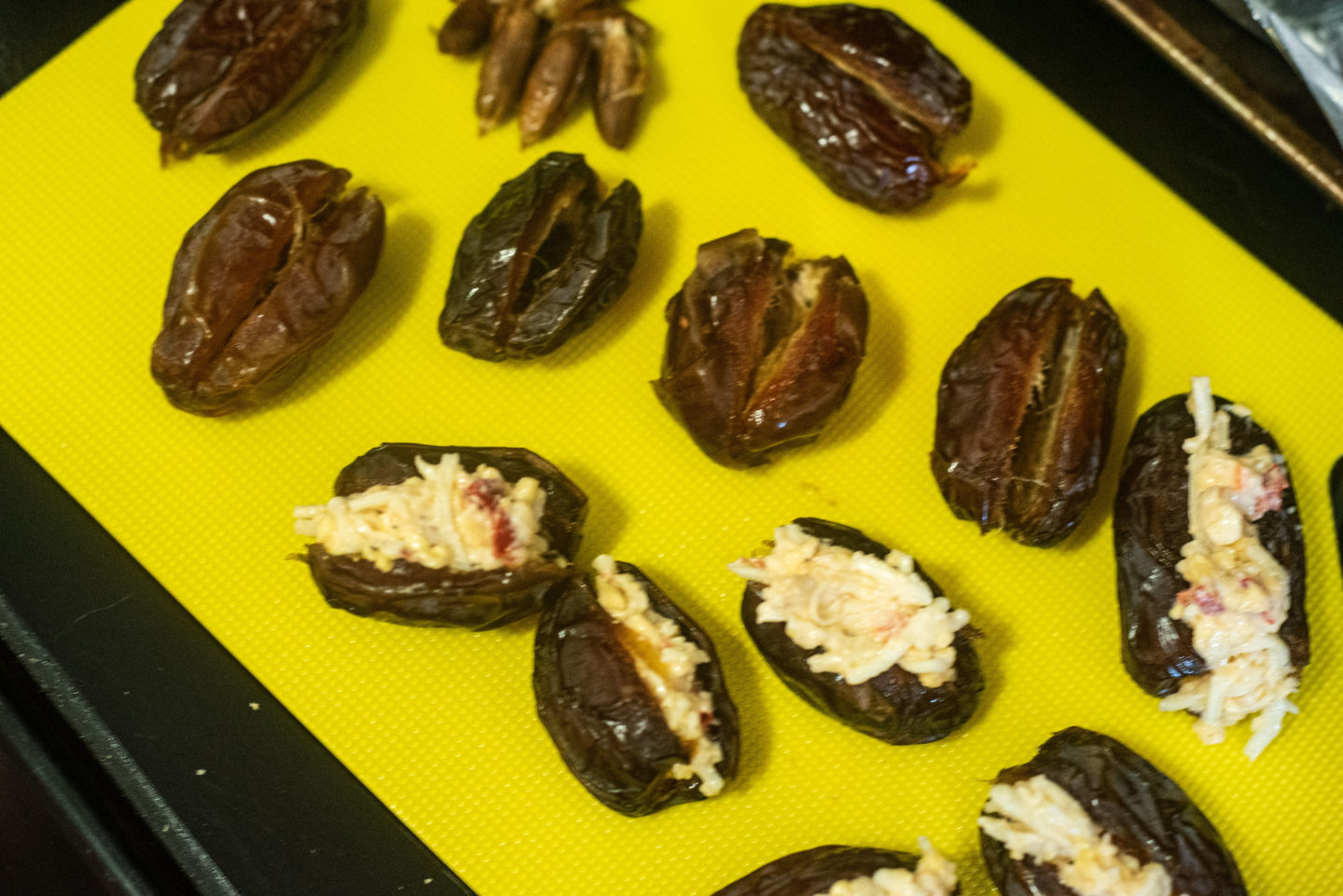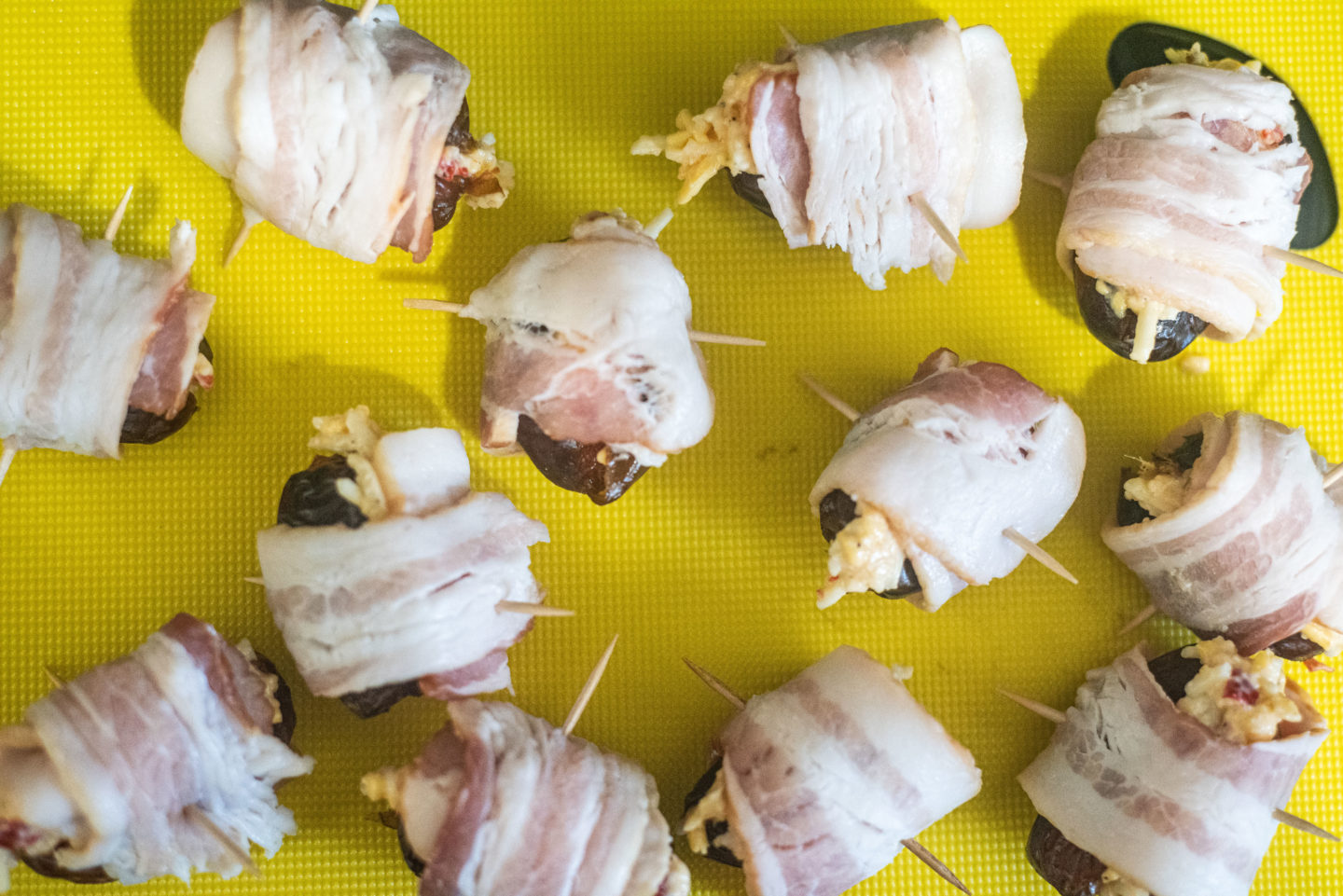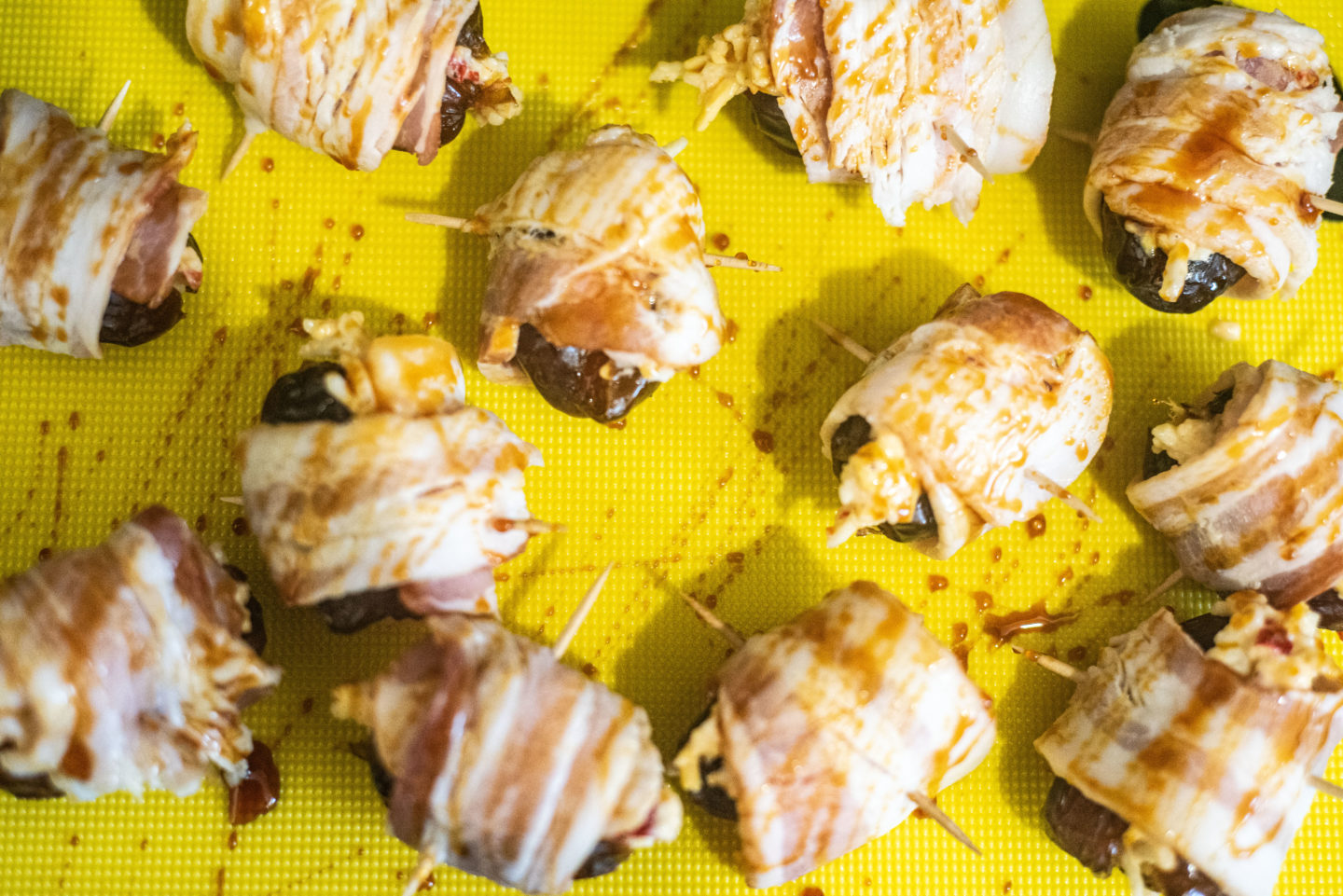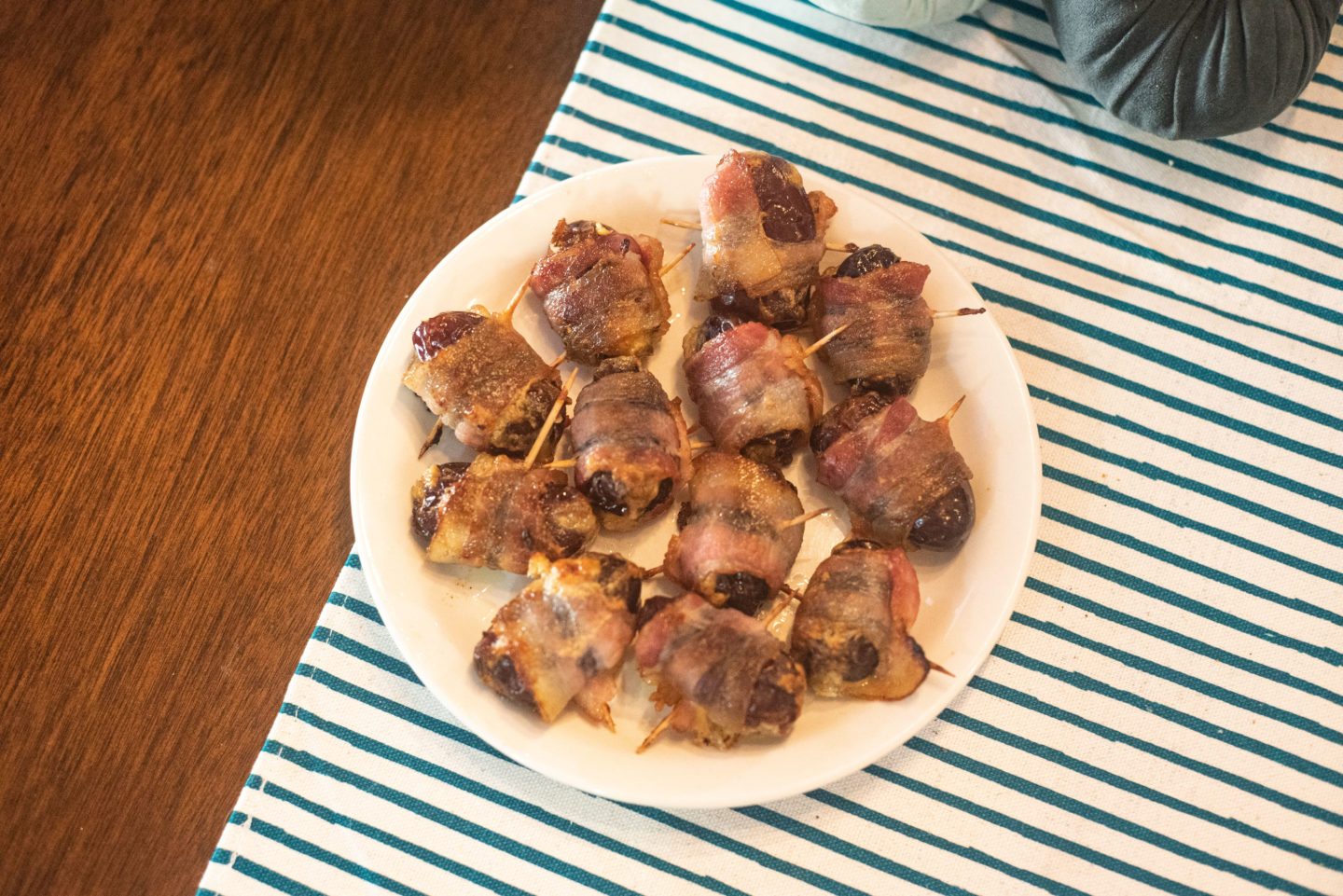 Bacon Wrapped Pimento Cheese Stuffed Dates with a Sorghum Glaze
Ingredients:
Medjool dates (You can buy them individually at Good Foods or in a container at Kroger)
Mousetrap Pimento Cheese
Bacon
Sorghum (I got mine from Good Foods off of Southland Drive)
Directions:
Preheat the oven to 425 degrees.
Remove pits from the dates (You can do this by slightly cutting a slit into one side of the dates and carefully removing the pit. You don't really want to cut your date into two halves).
Stuff each date with a heaping teaspoon of pimento cheese.
Wrap each date with a 1/2 slice of bacon and secure with a toothpick.
Place on a cooking sheet with aluminum foil.
Be sure to spray the aluminum foil with cooking spray, so they don't stick.
Drizzle lightly with sorghum.
Cook for approximately 14-18 minutes or until the bacon is done (flip them half way). Be sure to keep an eye on them just in case. Depending on the type of bacon that you use, it could effect the cooking times.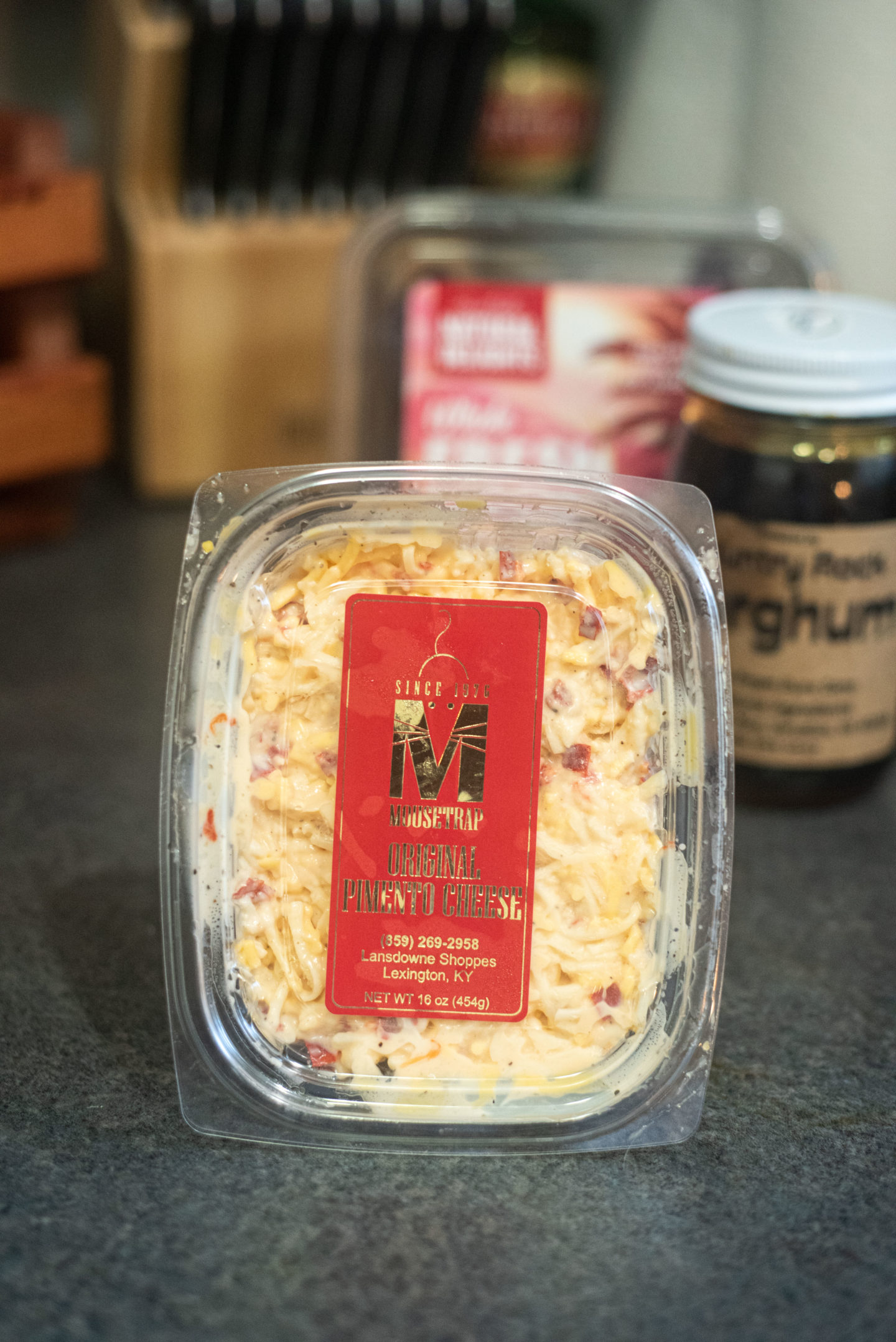 Mousetrap's Pimento Cheese Challenge:
Right now, the Mousetrap is holding a Pimento Cheese Challenge
You have until October 20, 2019 to enter your concoction. If you want to enter, stop by the shop, purchase their award-winning pimento cheese, and then create your own recipe!
Once you've created your dish, be sure to share your photo to social media and tag The Mousetrap and use the hashtag, #mousetrappimentocheese along with your recipe. If you are entering solely via facebook, be sure to private message them your entry so they can track it better!
During the week of October 21st, the chefs at the Mousetrap will be tasting the dishes and will vote on a winner. The winner's dish will be available for purchase (in-store and for catering) for the whole month of November! Do you know what the best part is? The winner not only gets bragging rights, but also a $50 Mousetrap gift card!
About the Mousetrap:
The Mousetrap has been Lexington's one-stop shop for catering, gifts, custom gift baskets, deli lunch and dinner specials, party trays and boxed meals, along with a fine selection of kitchenware and tableware since 1976.
Their pimento cheese is house-made, award-winning, and what they are best known for. It has won several Reader's Choice awards over the years.
Address:
3323 Tates Creek Road,

Lexington, Kentucky
Hours of Operation:
Sunday: 11am to 5pm
Monday through Friday: 10am to 7pm
Saturday: 10am to 6pm
Enjoy!