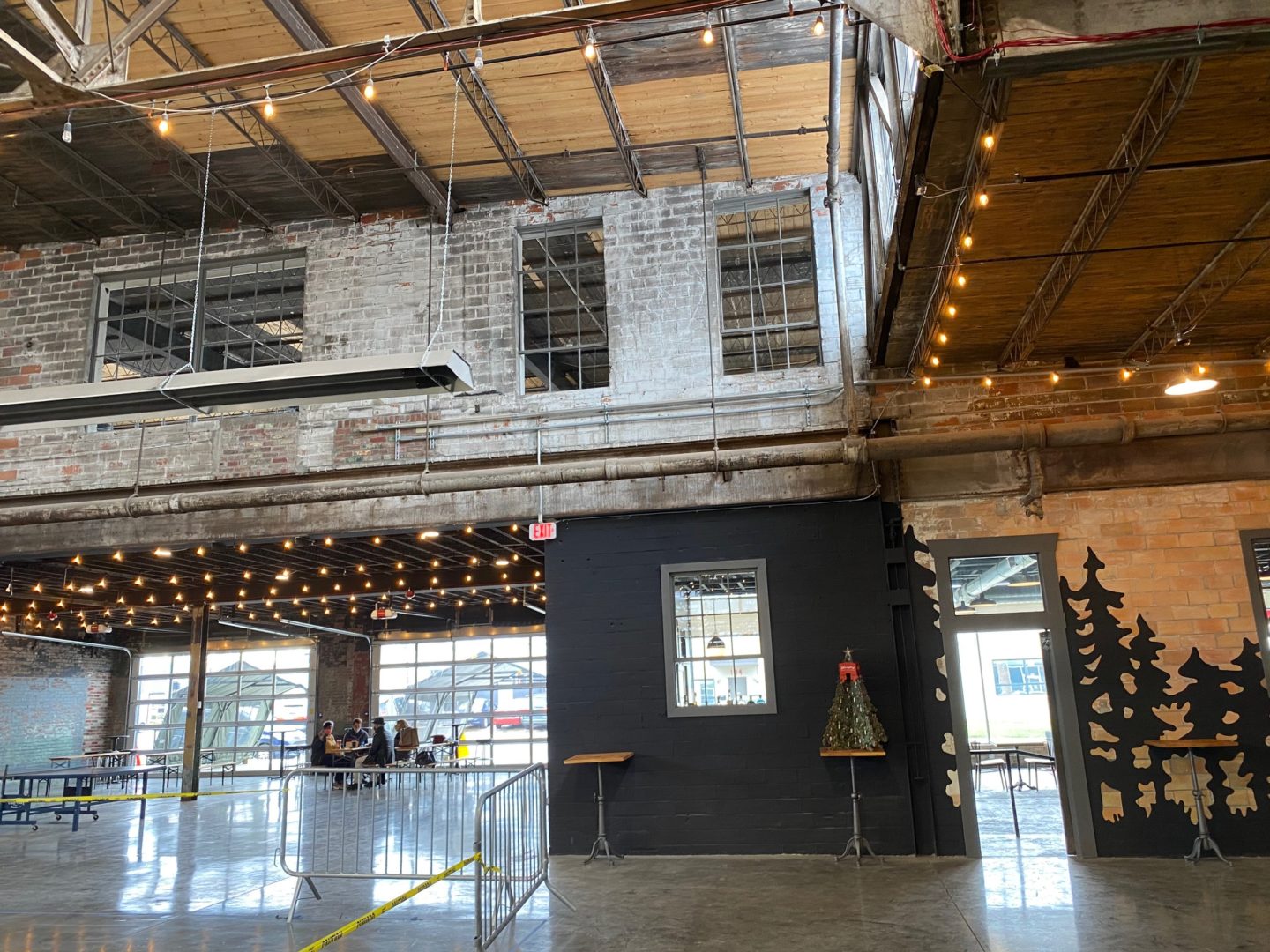 Last week, I was able to check out Forage's new space inside of Greyline Station, as well as their sister store, Koko. 
Greyline Station is Lexington's first public marketplace. You might remember driving by the old Greyhound building on the corner of Limestone and Loudon. It has sat vacant for more than 20 years. However, over the last couple of years, life has been revitalized into the building. Now, the first tenants of the Greyline Market are open for business.
Eighty years ago, Lexington's largest private employer was Southeastern Greyhound. Twenty years later, this building became vacant. It wasn't until a little over a decade later that this location was used for Lextran. In 2014, it was finally added to the National Register of Historic Places. In hopes of revitalizing it, plans to transform it began in 2018. Now at the end of 2020, it's been turned into Greyline Station/Julietta Market.
This is a large space that is operated by the NoLi CDC! NoLi CDC is the North Limestone Community Development Corporation.
"The 65,000 square foot complex is now home to a variety of retail stores, offices, dining, a radio studio, event space, & a public market operated by the NoLi CDC & housed in the one-time bus shed.

The space used to be filled with buses, but will soon be filled with dozens of Lexington businesses, everything from food to entertainment." – via Greyline Station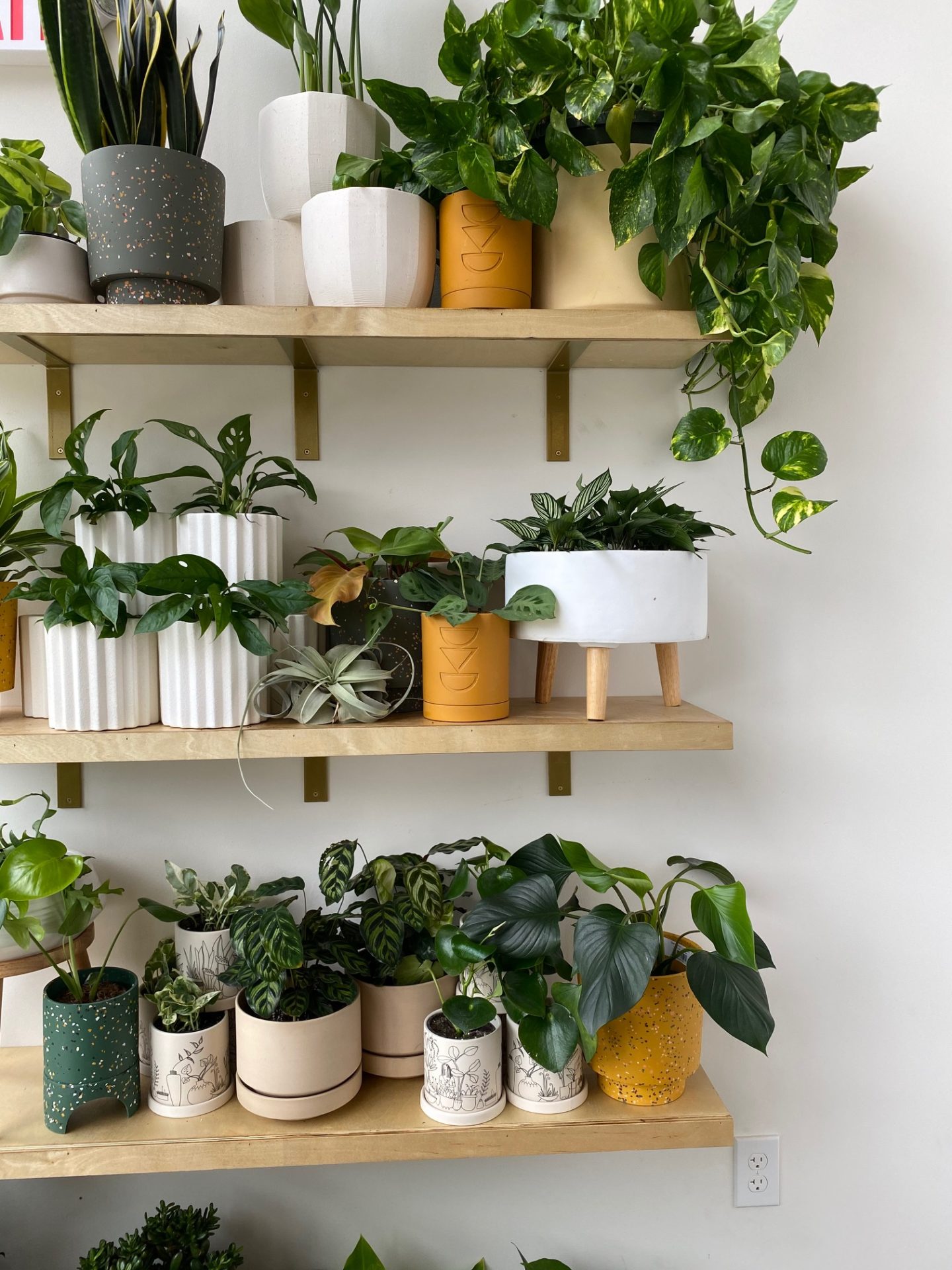 "Named after the late Lexington activist Julia Etta Lewis, Julietta Market will occupy about 23,000 square feet within GreyLine Station and will include 72 kiosks, eight food stalls, art exhibitions, shared meeting and kitchen spaces, a stage, play area and more. The project honors the spirit of Lewis, who was among the leaders in Lexington's civil rights movement and also led the fight against segregation in education, entertainment, shopping, restaurants and public transportation." – via Smiley Pete
I went a few days before the Grand Opening, so not every tenant was open. However, I was able to check out Forage Plants and their sister store, Koko. Forage used to be located across the street, but Thrive Kombucha is moving into that space sometime soon.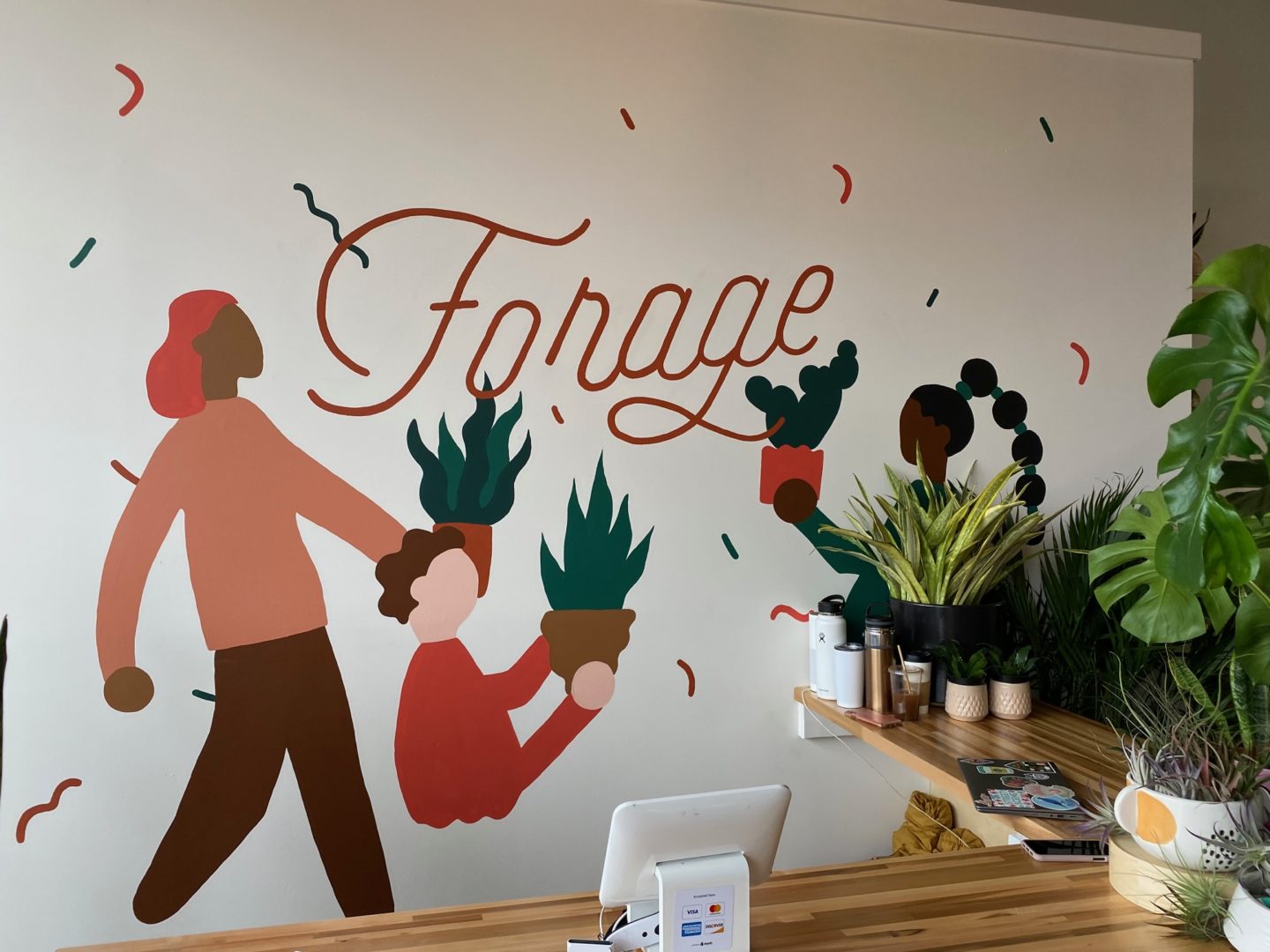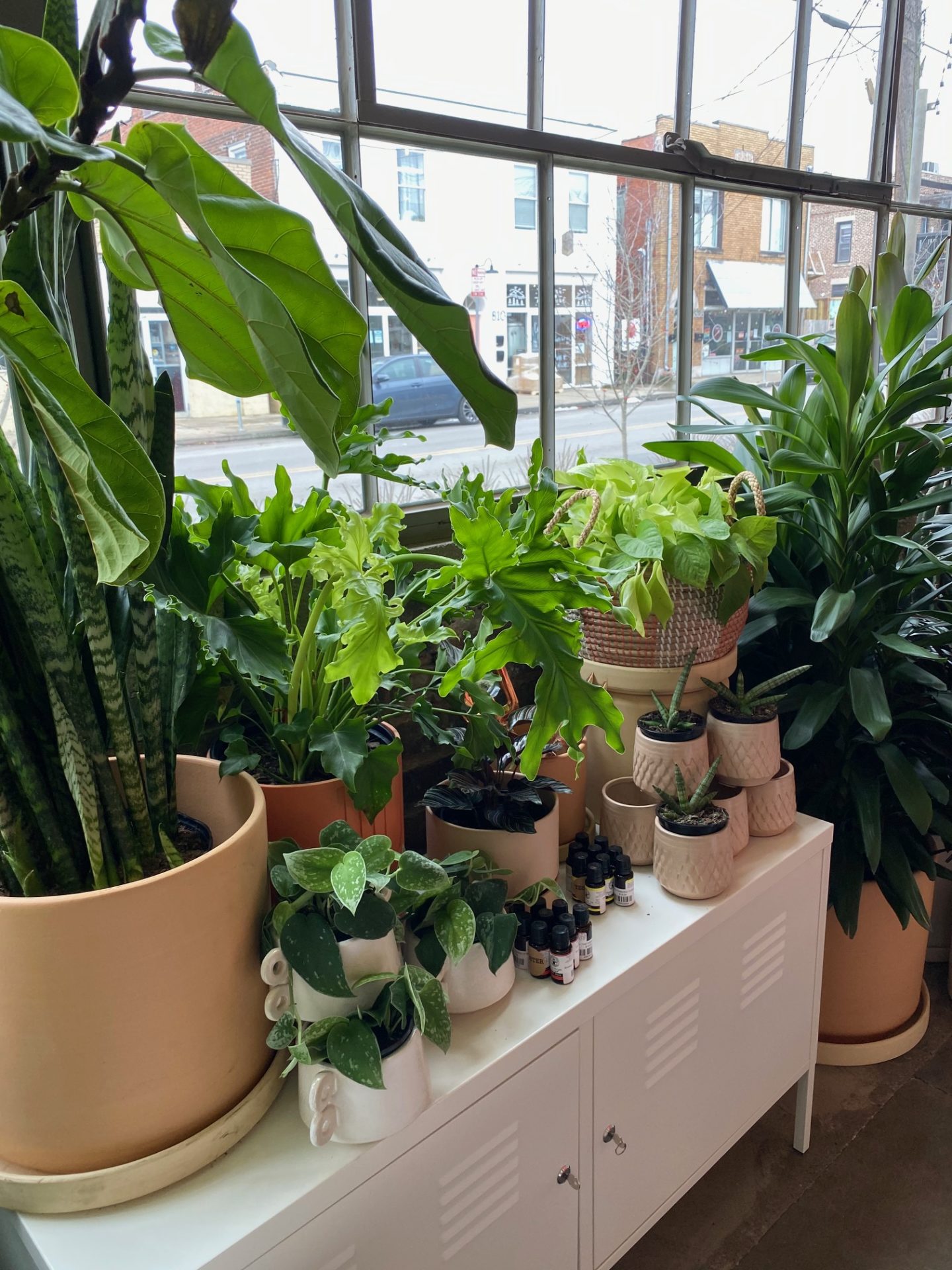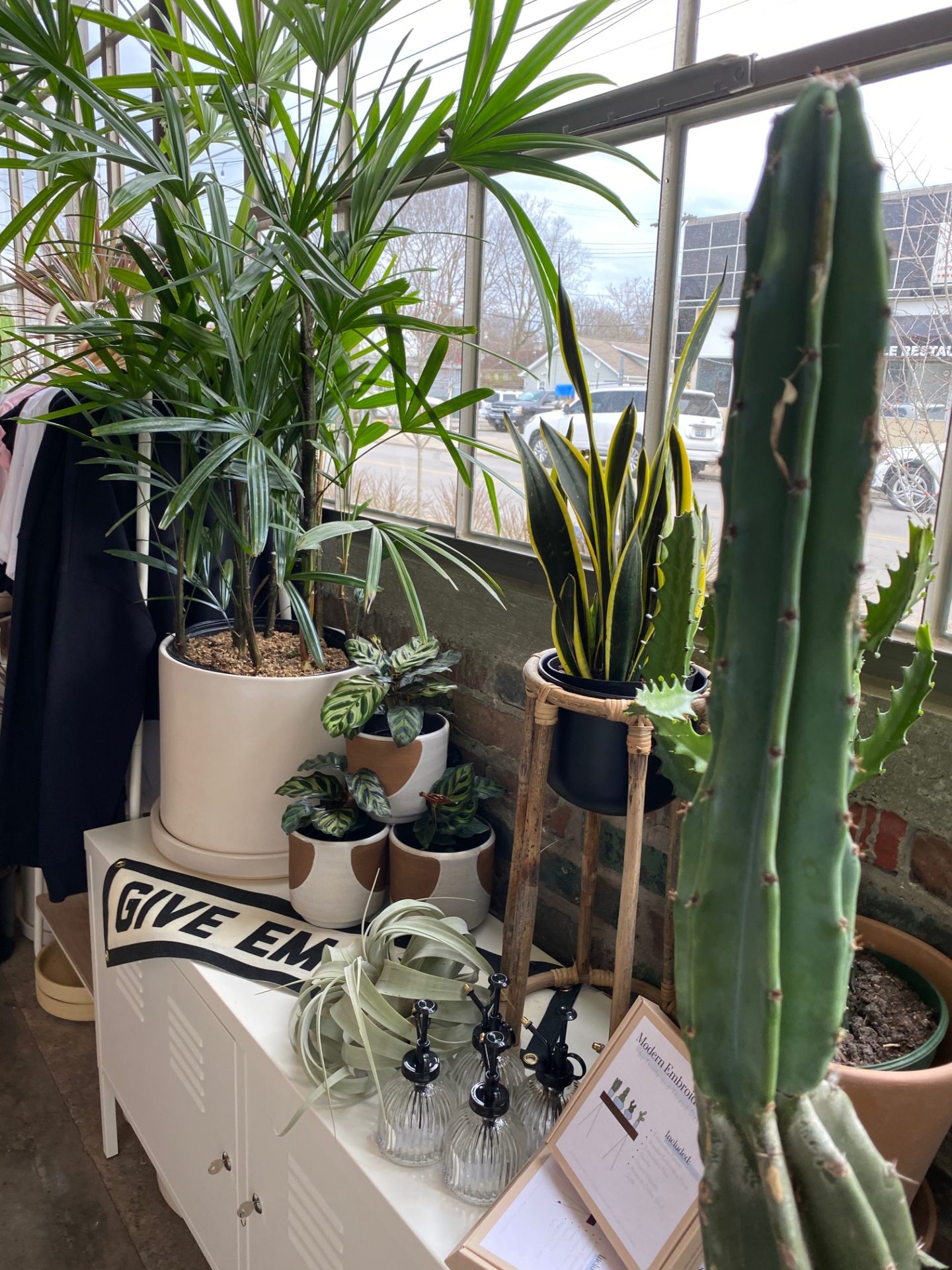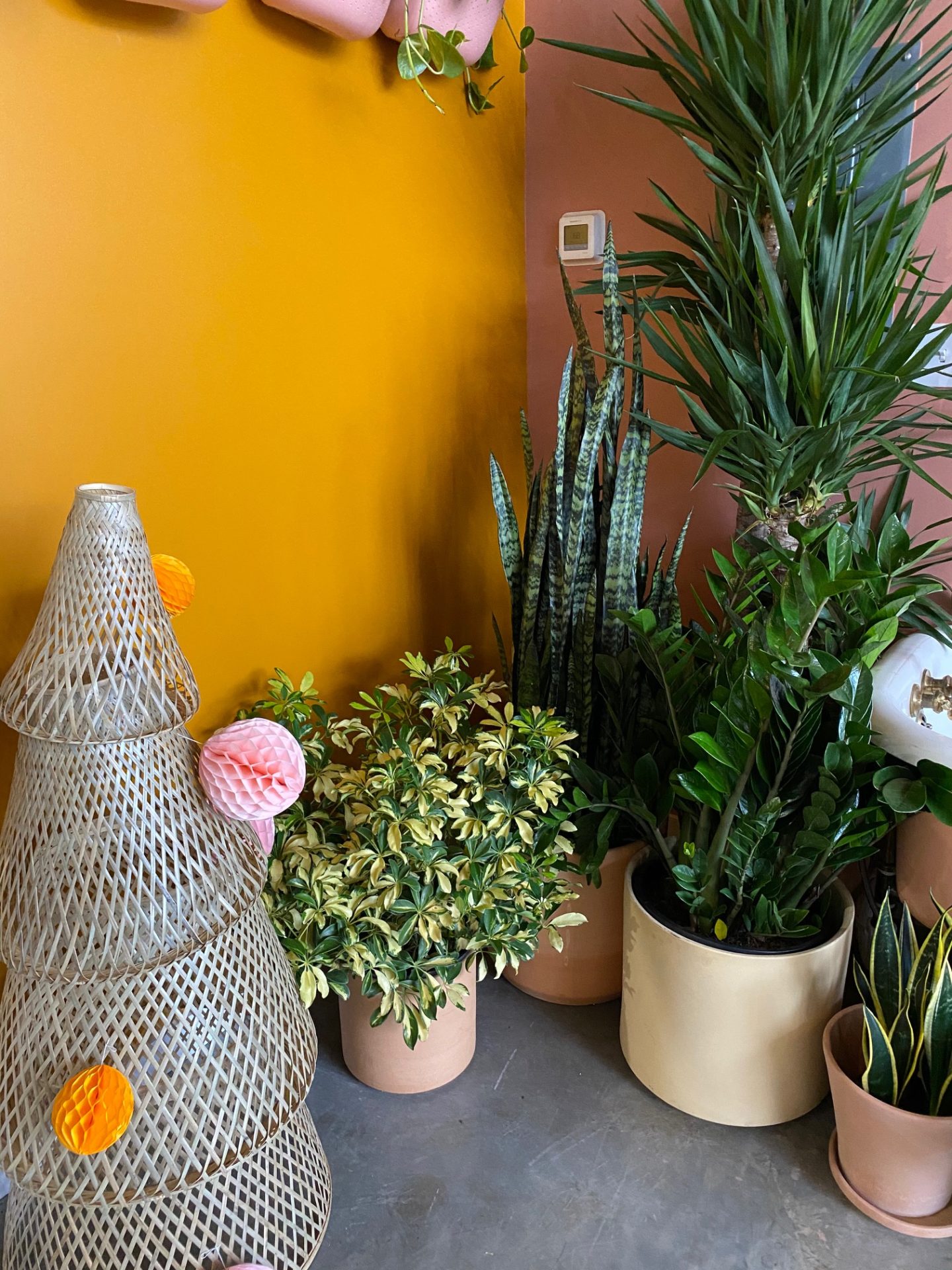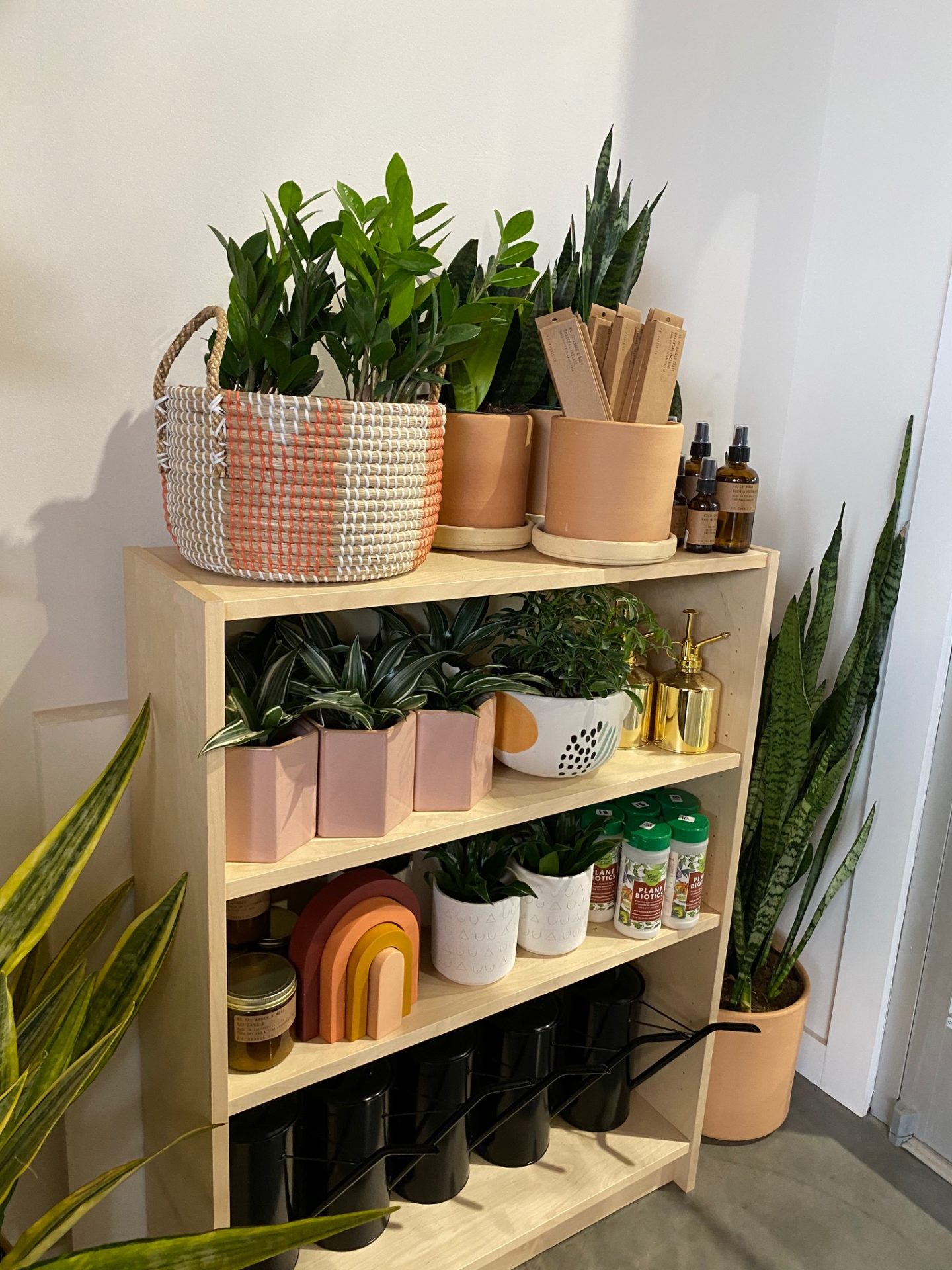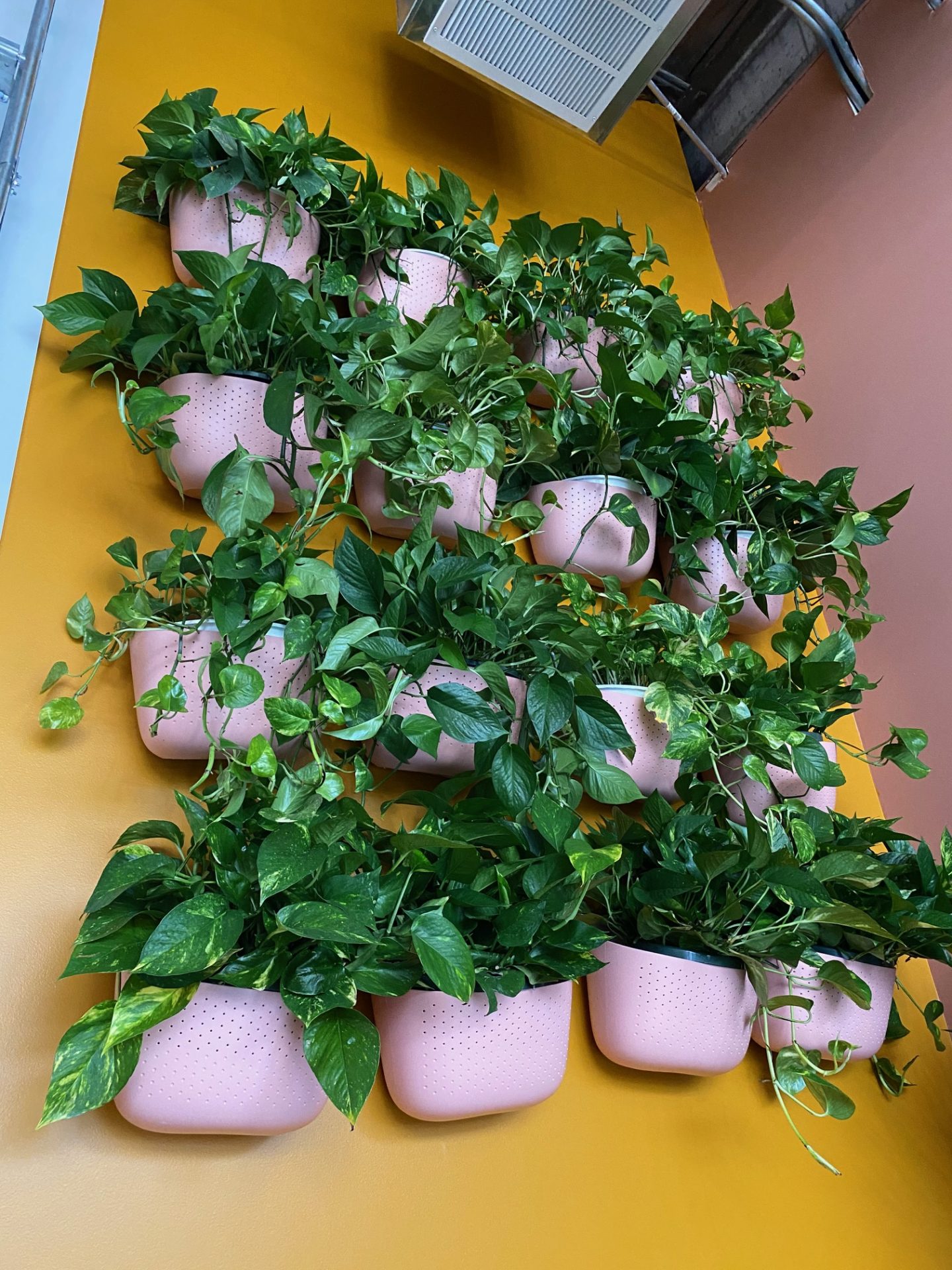 Forage Plants:
Forage is an interior plant shop and community for plant people. They have a wide variety of plants. Their plants vary in size and difficulty of care. The people there are incredibly knowledgeable. Personally, I don't know much about plants, but I love the idea of plants and having greenery around my home. I have lots of fake plants in my home, because I get the look of a real plant and don't have to worry about killing a real one.
The people at Forage Plants will talk to you and answer any questions that you may have. They will find the perfect plant for you and your lifestyle. It doesn't matter if you are new to plants or an advanced plant owner, they will have something for you!
I was gifted a Janet Craig Compacta. Once I got home, I placed it on the window sill in my kitchen. This is the third plant that I've owned. My first plant (Chicken and Hen) eventually died after two years. Currently, I'm taking care of this Janet Craig and a Norfolk Island Pine that my husband bought me about a month ago as a surprise. I love the idea of plants, but I don't know the first thing about plant care. Forage made sure to answer my questions and to give me instructions on how best to care for my plant to ensure it has a long life.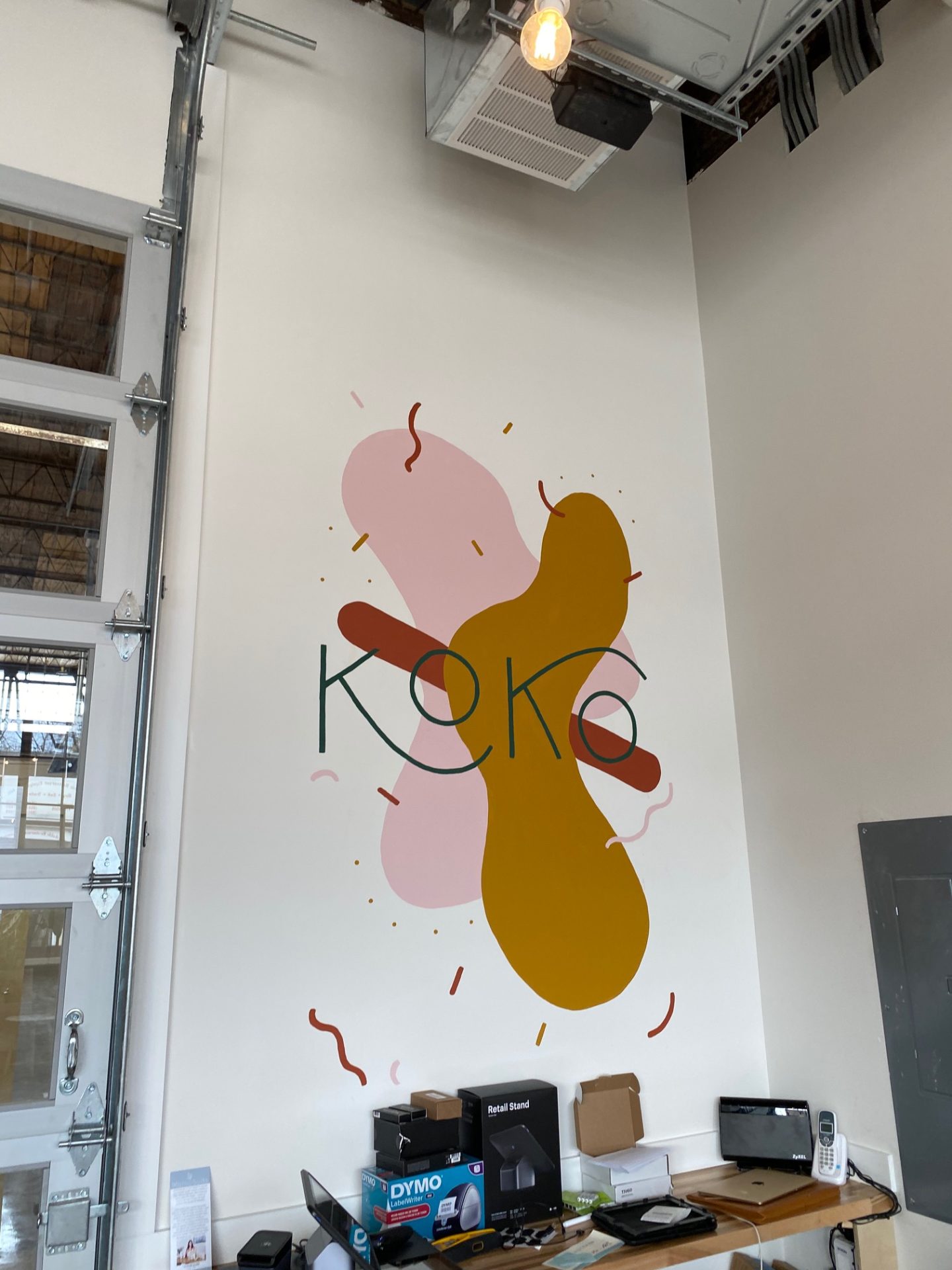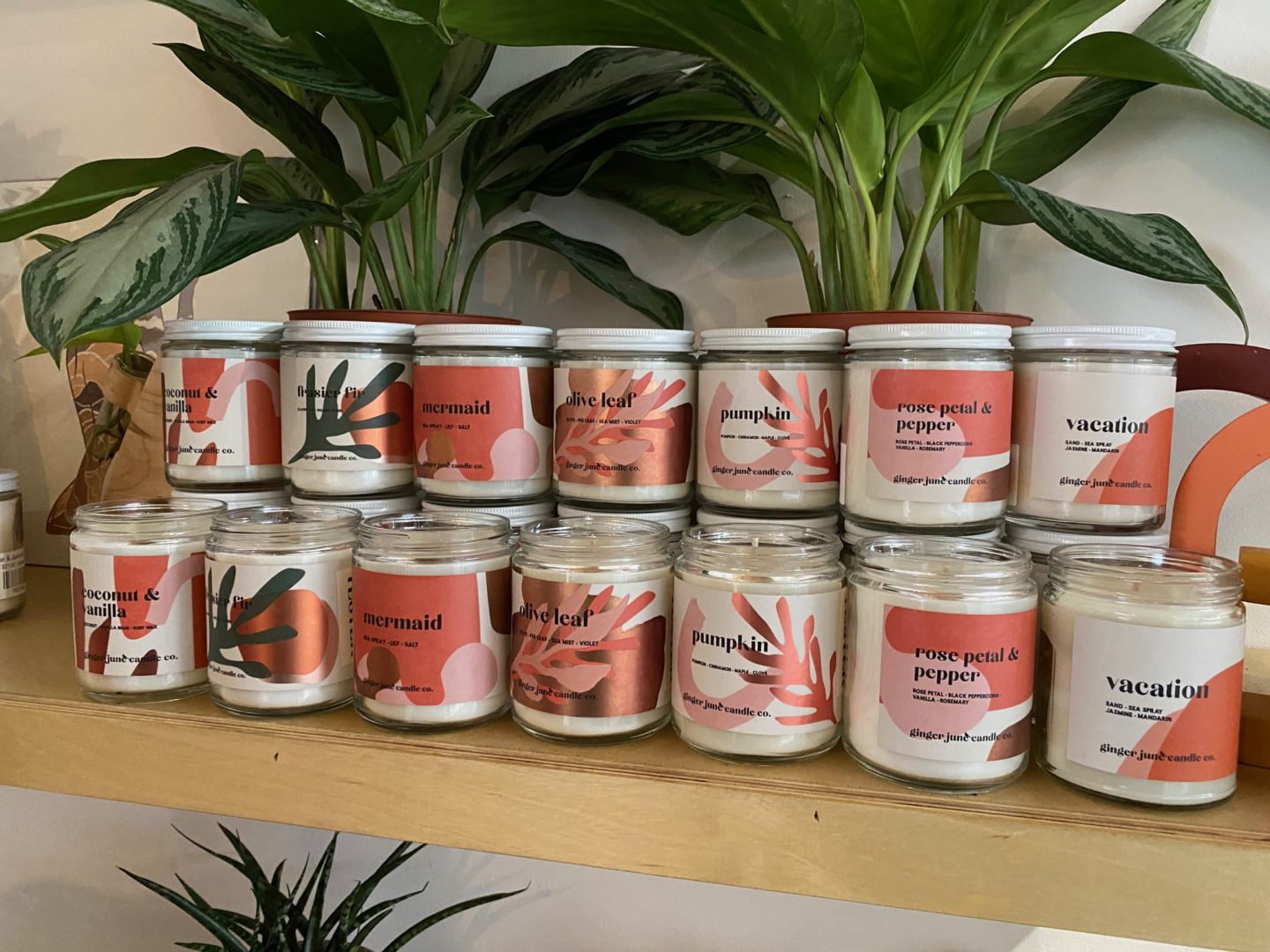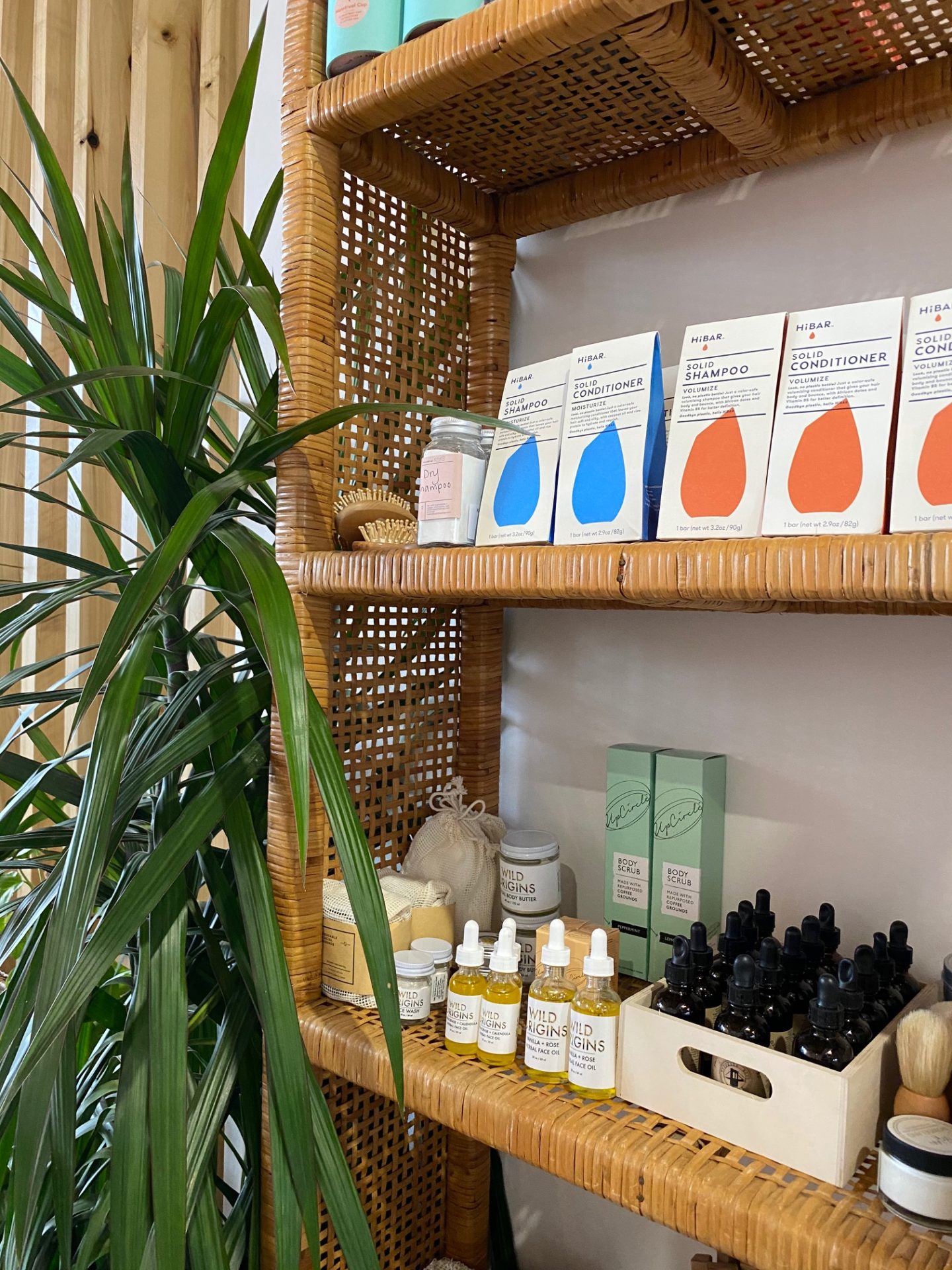 Koko:
Koko is Forage's sister store located right in the same space. According to Koko's website, "Koko is a Finnish word that translates to 'full' – a nod to cofounder, Jame's heritage and their plan to create refilleries where customers can fill + refill products, over + over!'
I always like to be aware of the products that I use and what chemicals are in each product that I purchase. I'm obviously not perfect, but I like to use products that are paraben and sulfate free, or products that can be reused multiple times and that cut down on waste, like dryer balls.
Koko has many clean products to use from, as well as many eco-friendly products that are reusable and good for the environment.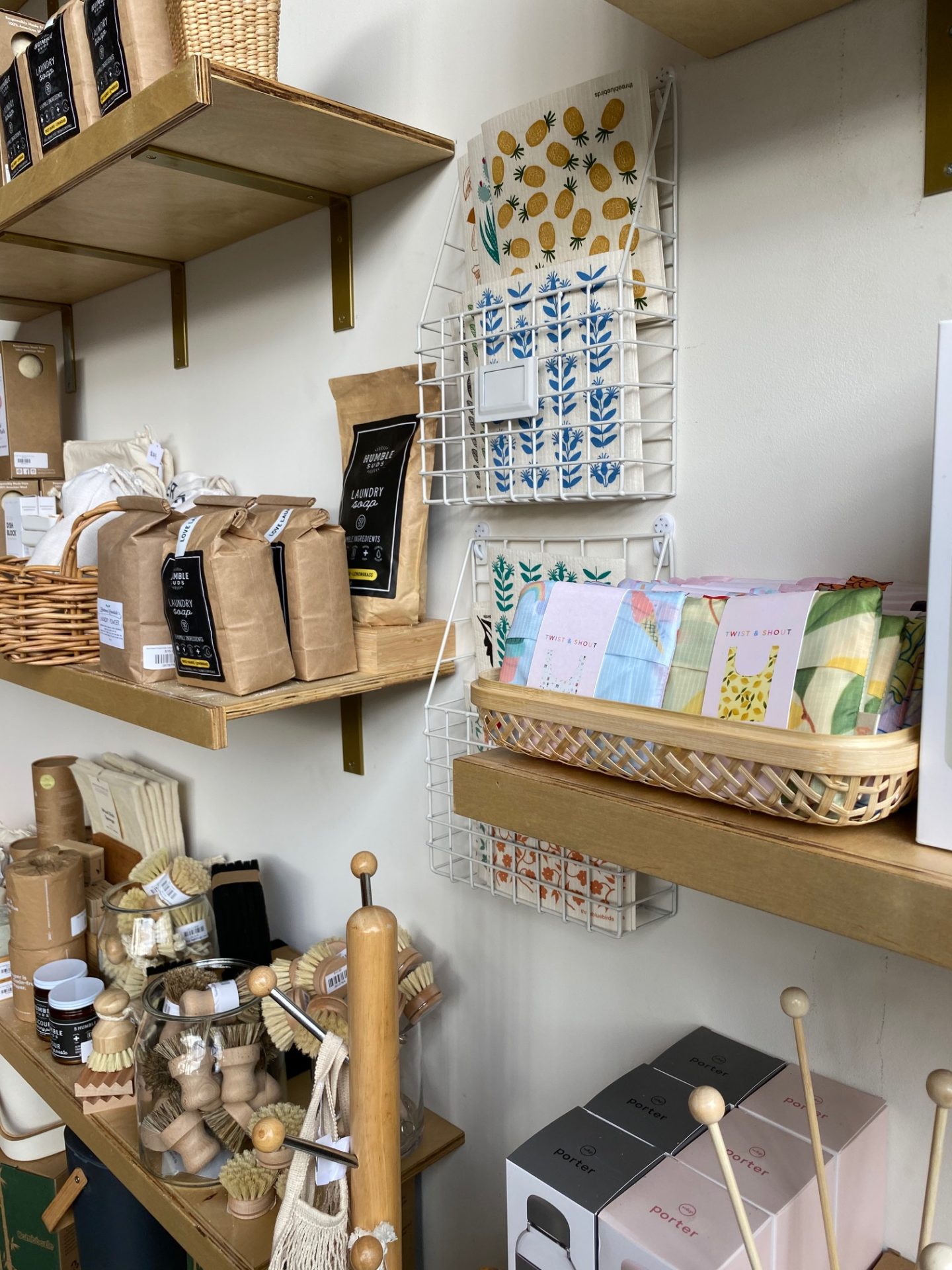 Some cool products:
Swedish dish towels: One dish towel is supposed to last approximately 6-9 months and it will replace 17 rolls of paper towels! Once you are done with it, it's 100% biodegradable, compostable, and recyclable.
Stojo coffee cups (they also have other cups, if coffee isn't your thing): It's silicone and collapsible, so you can throw it in your bag and take it with you anywhere!
Dryer balls: These particular dryer balls are 100% natural wool and they reduce your drying time by 30%. I've been using dryer balls for a year and two. No longer do I have to worry about buying dryer sheets. I also have something that will last for years and years and that will save me money!
Inside of Koko is a refillery. There are many toiletries and cleaning options at the refillery bar that you can purchase. I'm sure you can see that Koko is big on sustainability. There are home, face + body, hair, and laundry products to choose from from their refillery bar where you can fill and refill over and over.
I tried out their Peppermint + Rosemary soap. I love the hint of peppermint and how much it lathers and moisturizes.
Koko and Forage both have locations in Louisville, Cincinnati, Columbus, Denver, and of course, Lexington.
At Koko, they are guaranteed to have a product that will suit your needs. It's also the perfect store to browse, especially if you are new to eco-friendly and sustainable products!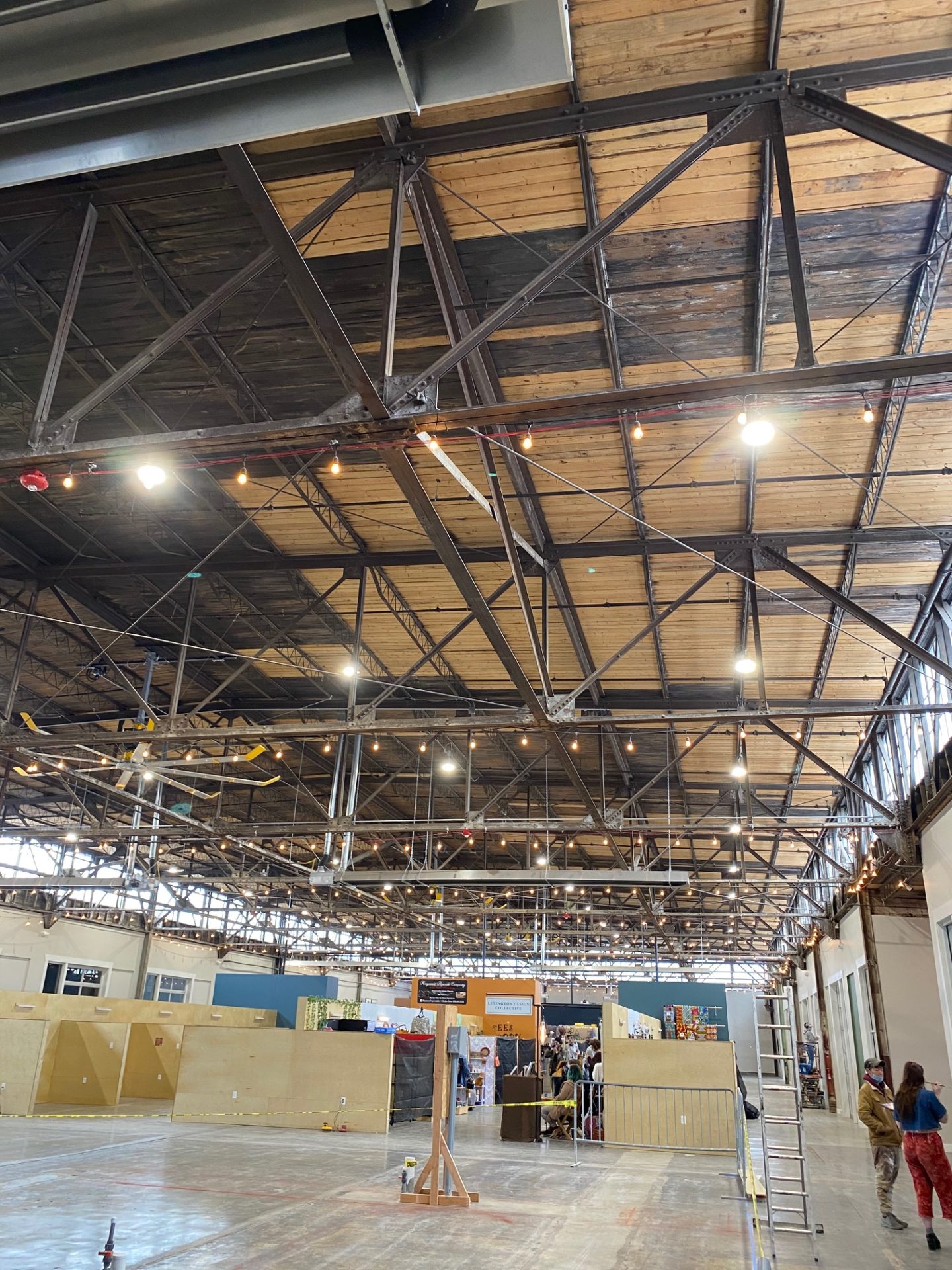 GREYLINE STATION: 101 West Loudon Avenue, Lexington, Kentucky 40508
Hours of Operation: 
Monday through Thursday: 9am to 9pm
Friday through Sunday: 9pm to 11pm
JULIETTA MARKET
Hours of Operation:
Thursday through Saturday: 10am to 7pm
Sunday: 10am to 6pm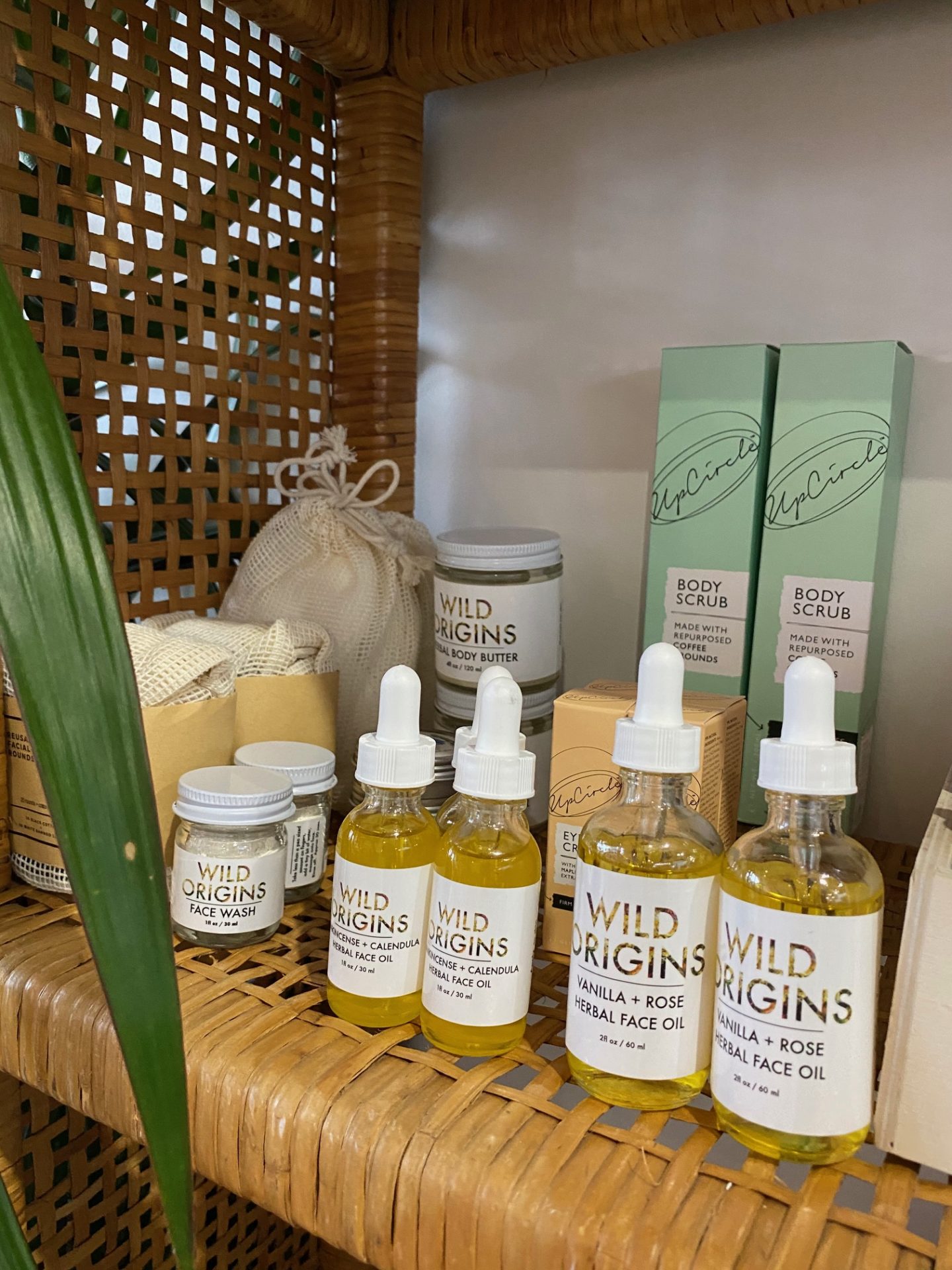 Koko Lexington: 101 West Loudon Avenue, Suite 172, Lexington, Kentucky 40505
Hours of Operation:
Tuesday through Friday: 11am to 7pm
Saturday: 11am-6pm
Sunday: 11am to 5pm
***Curbside pickup available for Koko: Wednesday and Thursday from 11am to 7pm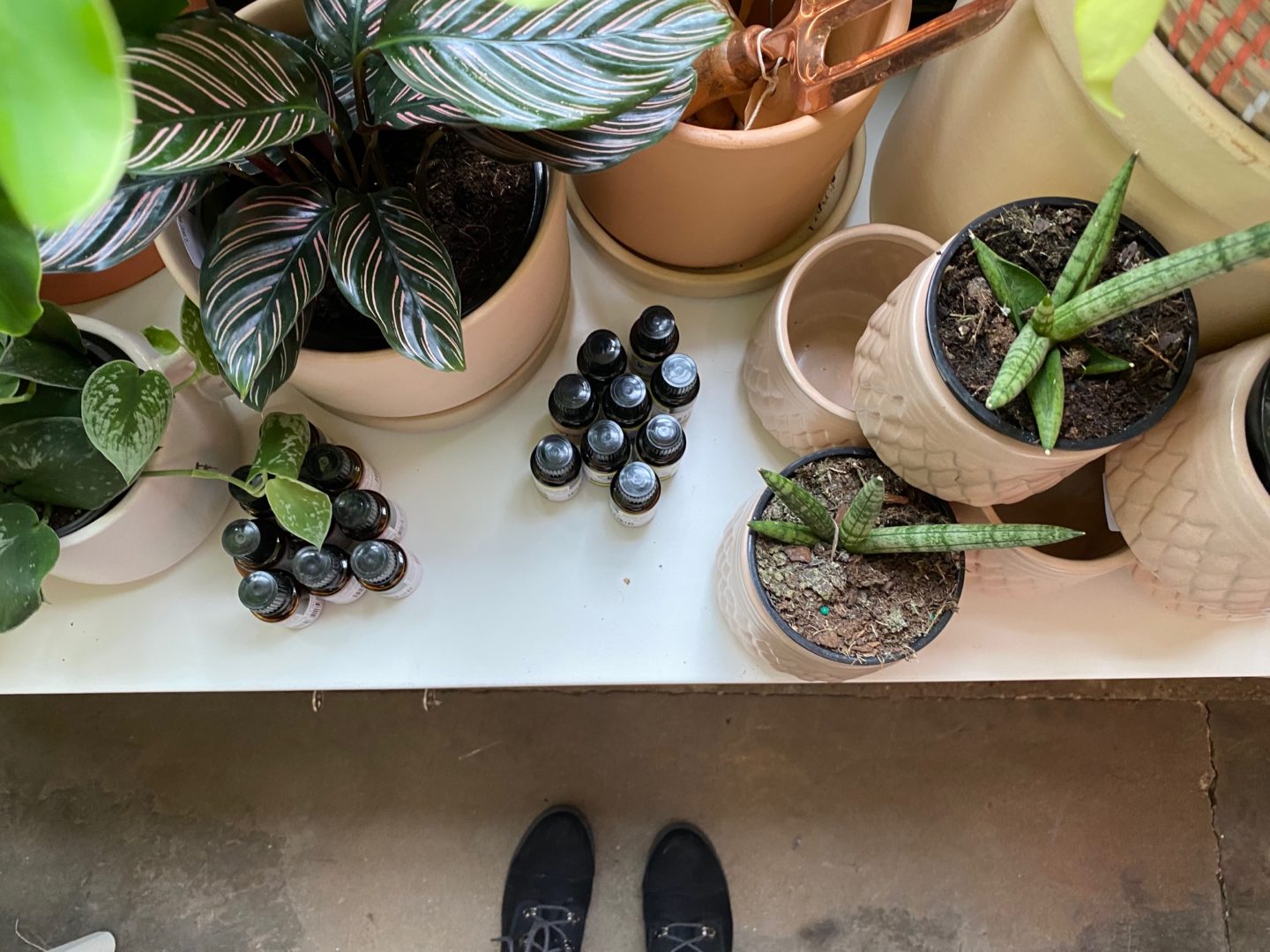 Forage Plants: 101 West Loudon Avenue (next to Koko), Lexington, Kentucky 40505
Hours of Operation:
Tuesday through Friday: 11am to 7pm
Saturday: 11am to 6pm
Sunday: 11am to 5pm
***Be sure to check each store's individual social media, because hours may vary or change because of Covid-19.
Be sure to check out Greyline Station and all the amazing local businesses!