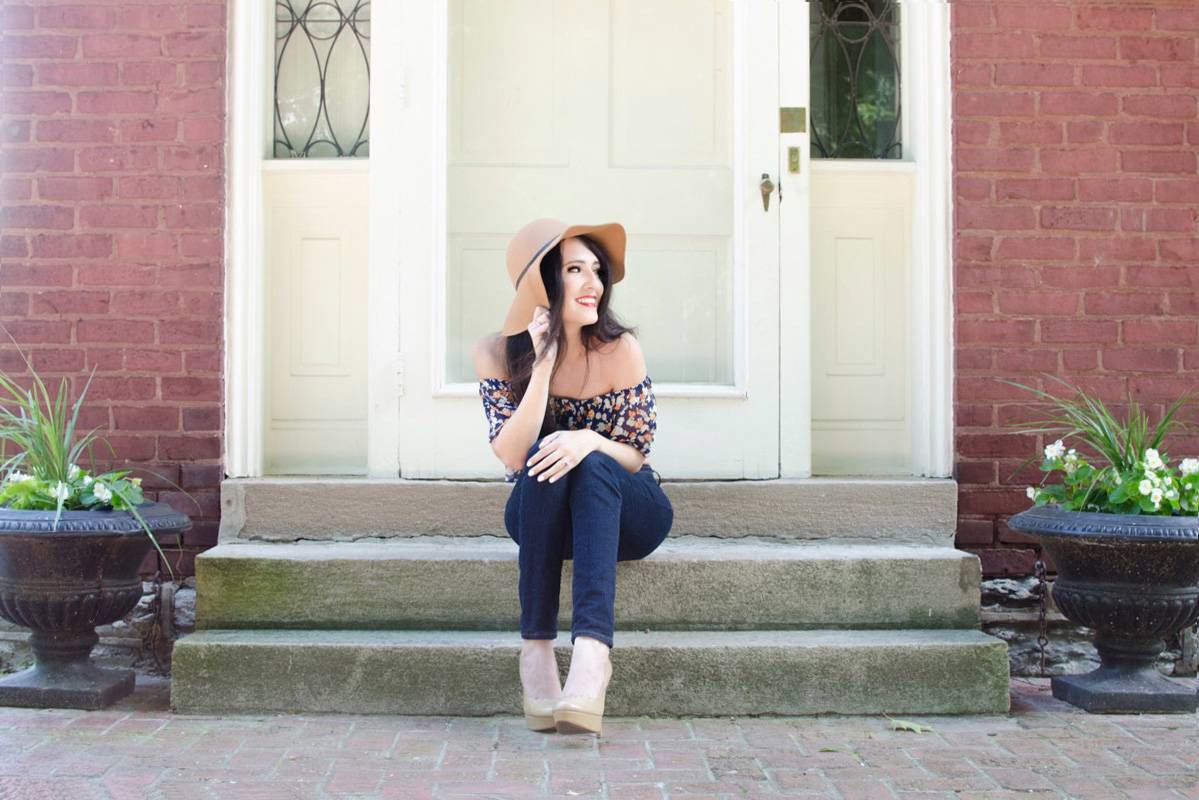 Hey y'all! I figured that I would switch it up and do something a little different today. I hardly ever do anything remotely this personal, since it isn't the nature of my blog. I focus heavily on bourbon, events, food, things to do, and local businesses. I still put my personal touch on those posts, but I'm not the center of attention. I figured this would be something fun, because I have quite a few new readers and it would be the perfect opportunity to showcase my outfit along with giving everyone an insight into who the girl behind the blog, Fabulous in Fayette, is.
What better way than a list of 20 facts that you may or may not know about me…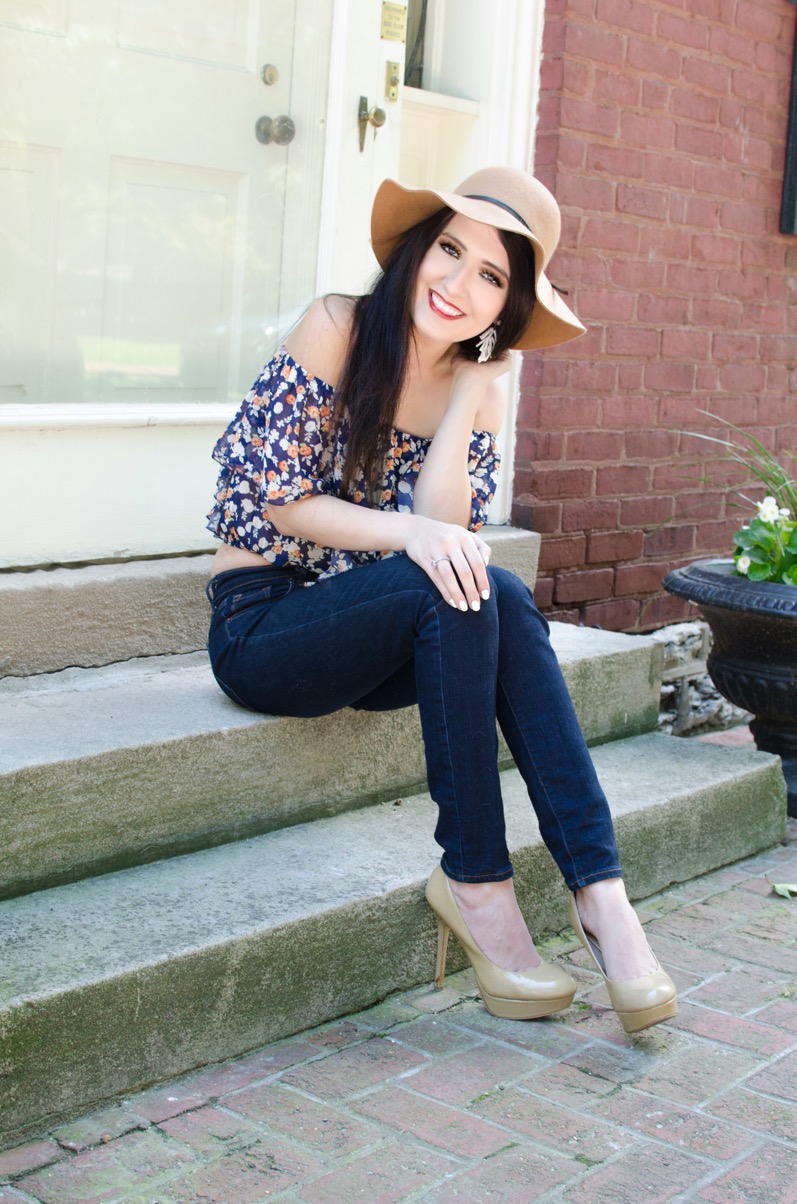 1. I took dance classes for 16 years. I started taking ballet when I was 3 years old and started taking tap and jazz when I was 7 years old (FYI: With jazz classes, you won't hear jazz music. Jazz is fast tempo and features unique moves, fancy footwork, big leaps and quick turns. The classes I took were closely related to modern dance and hip hop). I finally quit dancing when I was 19 years. Even though I've had experience dancing for almost two decades, I hate dancing. Loathe it. My husband and I didn't even have dancing at our wedding. Going dancing at the clubs or bars? Not going to happen.
2. I've been playing piano for 26 years. I started taking classes when I was 5 years old and stopped when I was 18 years old (My teacher only taught people from ages 5 to 18).
3. I have three degrees. I was a double major in undergrad; a bachelor's in Psychology and a bachelor's in Communication. I also have a master's of education in Counseling and Human Development with a specialization in Mental Health Counseling.
4. I've been working from home for the past 2.5 years.
5. I've been blogging for over 8 years, and I had it from 2009 to 2015. Out of the blue, I shut it down. People always would ask me why. Did you shut it down because you weren't making money? Was it because of your page views? Did you sell it? Why? Why? Why? My heart wasn't in it anymore, so I stopped. End of story. The blogging world is extremely different now, as in light years in comparison to what it was back then! Things you did back then, you would never dream of doing now (Those that blogged back then know what I'm talking about like Sarah from Venus Trapped in Mars with her post Old School Blogging and Instagramming). Don't get me wrong, I loved my last blog, but I love my current blog so much more!
6. I'm a published photographer. I've had several photos published in online fashion magazines. I also have won a few awards in the Shoot and Share contest in 2016 and 2017. In 2016, I had 3 photos in the top 30%, 3 photos in the top 20%, and 1 photo in the top 10%. In 2017, I had 1 photo in the top 30% and 1 photo that was a finalist. Just to put it into perspective: Finalist badges are given to the Top 3.5% of the entire contest. That includes all the photos entered! (In 2016, 225,207 photos were submitted, and over 32.6 million votes were cast by people from 149 different countries. In 2017, 332,768 photos were submitted, and over 49 MILLION votes were cast by 104,378 people from 141 different countries!).
7. In undergrad, I use to have my own column in my school's newspaper. I would go to the movies every week and write a review on it.
8. I've always been good with technology. I started playing piano when I was 5 years old. I didn't have a piano at the time, but I did have large electronic keyboard. I hated practicing, so I figured out how to record myself practicing. That way, I just had to hit a button over and over until my time was up and I didn't have to practice anymore. I ended up getting busted. That following weekend, I was the brand new owner of a piano. No faking it with a piano!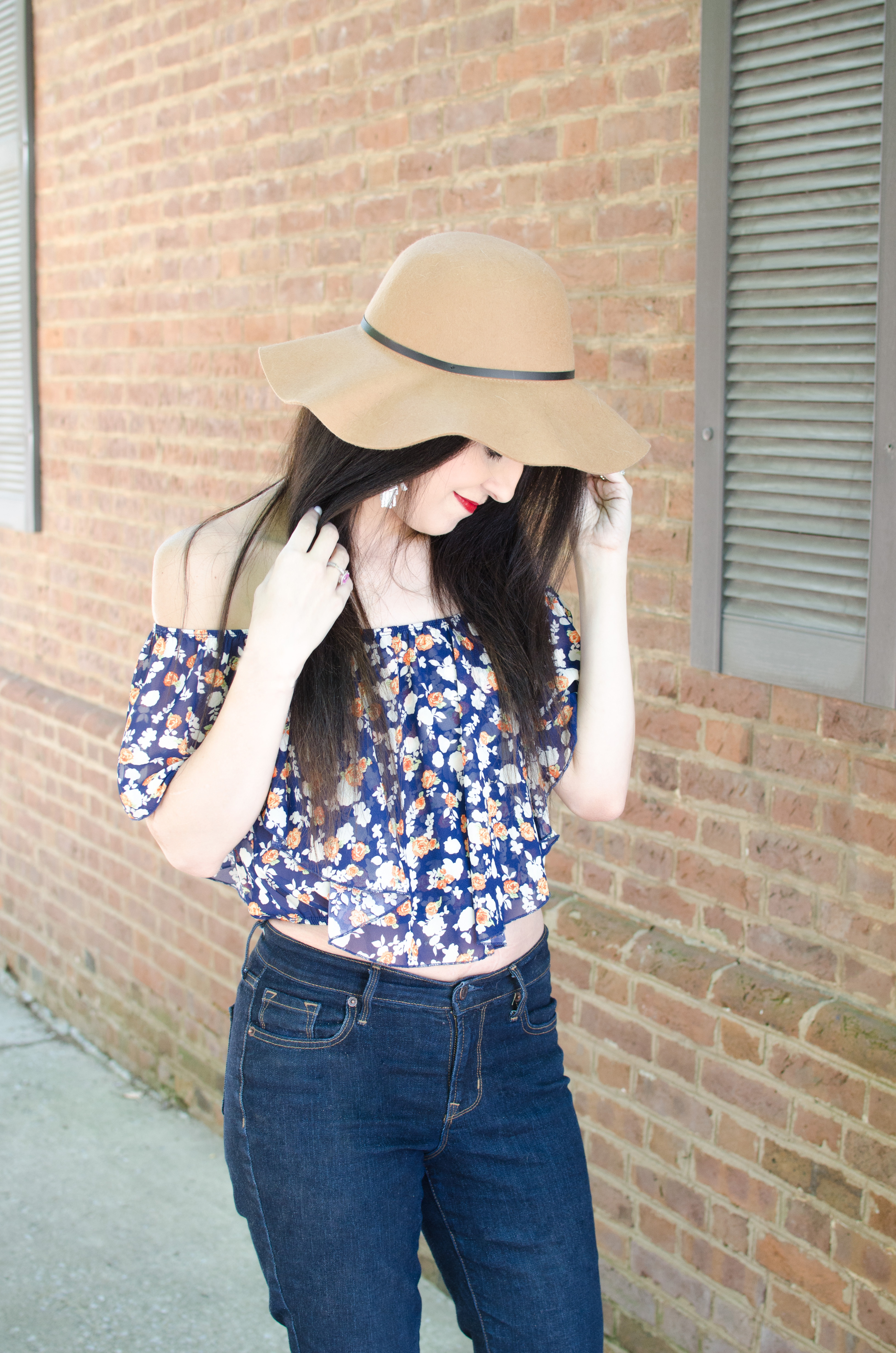 9. I was interviewed and on the news moments before the University of Kentucky won their 8th National Championship. I was also interviewed and appeared on the news for the Feeder's Cup (it was an event to find the best food trucks in the Commonwealth of Kentucky and the Tri-State Area – over 20 food trucks were in attendance), as well as when I did Goat Yoga. You could also see me in the background when I was standing in line outside of Liquor Barn waiting to purchase the Maker's Mark Commemorative Bottle for 2017.
10. I was spelling bee champ from fifth grade to eighth grade.
11. I used to be an extremely picky eater. Around two years ago, I made the decision not to be anymore. I'm way more open when it comes to trying new foods, and will try almost anything at least once. It was just a really sad existence, since there are so many delicious foods and flavors out there to try. Lexington is a pretty big foodie city and has such amazing local restaurants, so you would be missing out on a lot of amazing food. The restaurants may have the "traditional" dishes that one may be used to, but the dish is elevated to a new level, since the chef has put their own spin on it. For example, chicken and waffles is such an iconic dish. Here's how OBC Kitchen upped the flavor; spicy buttermilk brined fried chicken, candied walnuts, vanilla bourbon sorghum, hot pepper honey, cornmeal cheddar-chive waffles. Quite a few of the restaurants in Louisville and Lexington have been featured on lists such as: Southern Living's 100 Places to Eat Now or The Best Restaurants to Eat in Every Southern State,
12. My lucky number is 23.
13. I still have my first car from high school (a red 2002 Chevy Cavalier). I never drive it anymore, and haven't for about 5 years. Instead, I drive a 2017 Toyota Tacoma TRD Sport 4×4 that I got for my birthday.
14. I met my husband through my ex's friend (We actually met 8 years ago on July 1).
15. I've never liked my name, Whitney, and I always wished I had been given a different name.
16. I've never broken a bone  (*knock on wood*)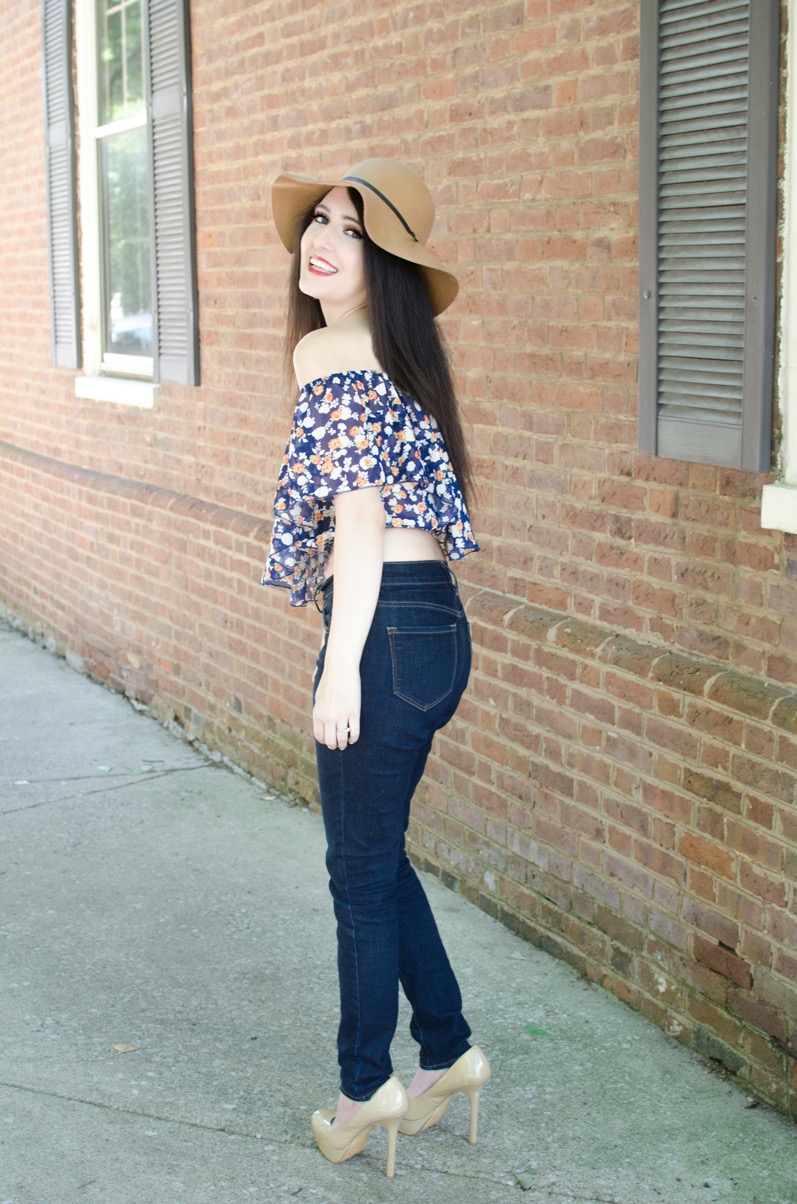 17. I've never been in a tanning bed. I actually tan very EASILY. I just like to take care of my skin and don't want premature wrinkles or put myself at risk for skin cancer.
18. I've had the same cell phone number for 18 years.
19. I have thousands and thousands of song lyrics memorized. I could not hear a song for five years and still know all of the words. However, I can't remember where I put my sunglasses or boots (I'll give you a hint, it is likely in the pantry!)
20. I don't like showers. I only take bubble baths!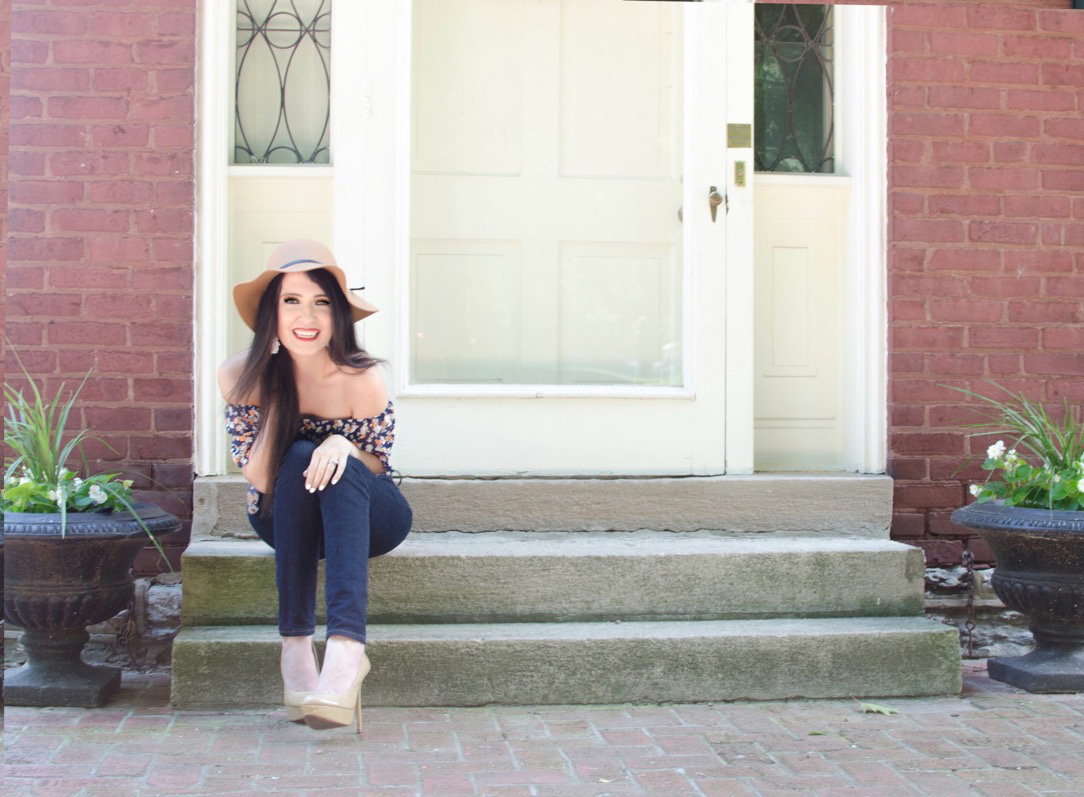 Your turn: Tell me something that people may not know about you!