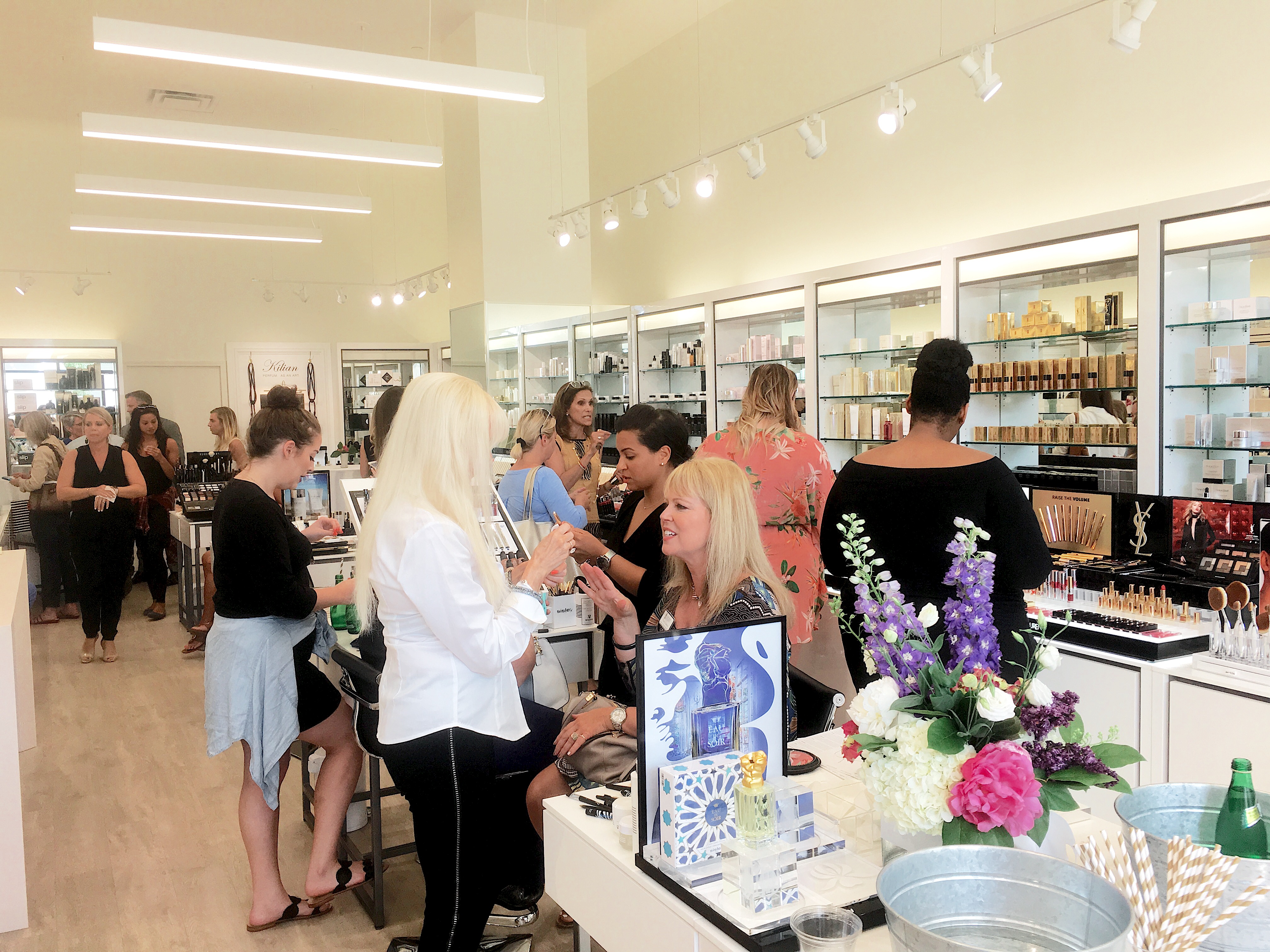 I know I've mentioned this before in just about every post that I've written about The Summit, but it truly is the place to be. I'm really impressed on what it has transformed into, and I'm excited to see the rest. Whether you are planning on shopping there or not, it's just a great place to hang out (Plus, there are restaurants and shops in various price ranges, so there is something for every budget). There is music and always people hanging out of the green in front of Shake Shack and Steel City Pops (which just recently opened!). Just on Thursday, Ted's Montana Grill was giving out samples of their burgers and their bison burgers!
Last Thursday on June 8 was Cos Bar Lexington's Grand Opening Party from 6pm to 8pm! The weather couldn't have been more perfect! I went with fellow blogger, Courtney of Kentucky Girl Ramblings. It was so great to see Lexington embrace this new store and see the crowd of people and have everyone be able to experience luxury beauty firsthand. The great thing about Cos Bar is that we now have access to brands that we didn't have before (for example, brands sold in Sak's, Barney's, Bloomingdales, etc), and are able to try the products out in person. There were people everyone! There were makeovers being given all day and Cos Bar's found, Lily Garfield was there, along with CEO, David Olsen.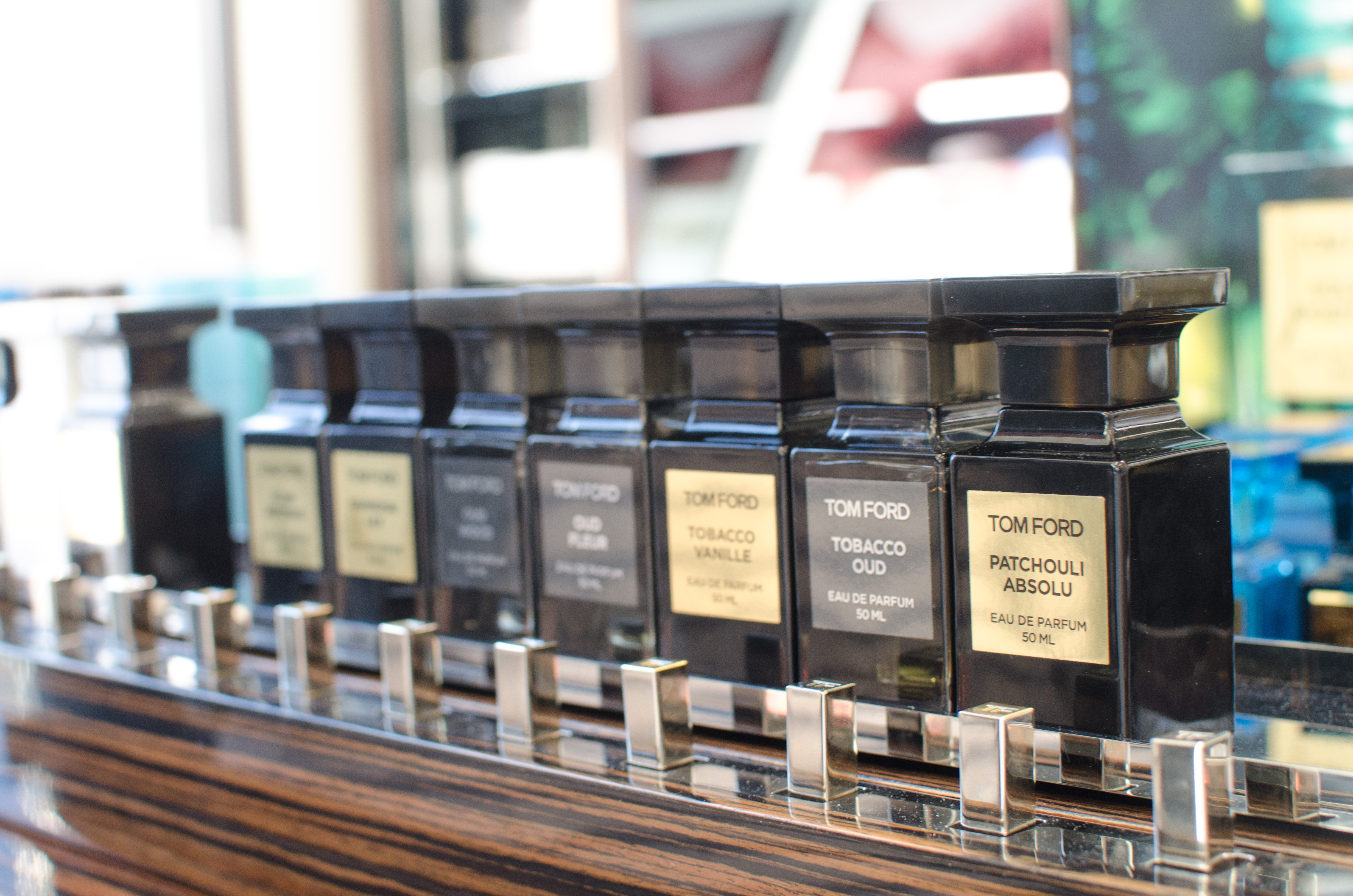 If haven't been, then you should stop by and play around. It's such a gorgeous store, and there are many products in all different price points.
Cos Bar carries Tom Ford colognes and fragrances and even the Private Blend scents, which are only found at luxury retailers (they are located at the front of the store). Aren't these bottles gorgeous?! My all-time favorite is Tobacco Vanille. It's classified as a men's scent, but I mentioned in a previous post that women can wear it too (or at least I think so – I actually put it on without knowing it was supposed to be a men's scent!), since it isn't overly masculine.
Just close your eyes and imagine this…
"Opulent. Warm. Iconic. Tom Ford's affection for London inspired this scent, reminiscent of an English gentlemen's club, redolent with spice. He reinvents a classic fragrance genre by adding creamy tonka bean, vanilla, cocoa, dry fruit accords and sweet wood sap for a modern, opulent, and almost heady impression that's all man, unless worn by a woman." – via
***Be sure to stop by and mention this post or that you saw it on my instagram, for a free deluxe sample (no purchase necessary).***
If you want to purchase this scent or any other Tom Ford scents, the prices are:
Eau de Parfum 1.7 oz. – $225
Eau de Parfum 3.4 oz. – $305
Eau de Parfum 8.5 oz. – $695
All Over Body Spray – $67
While at the Grand Opening Party, I got to take a closer look at the Oribe hair care line. I've already decided what product I want to try next! I have my eye on the Oribe Impermeable Anti-Humidity Spray. My hair is extremely coarse and thick, yet straight, so I figured that this would be worth a try, especially since the weather we have been having is hot and humid.
Cos Bar is located at 120 Summit at Fritz Farm, Suite 145, Lexington, Kentucky.
Hours: Monday–Wednesday: 10am–7pm; Thursday-Saturday: 10am-8pm; Sunday: 12–6 pm.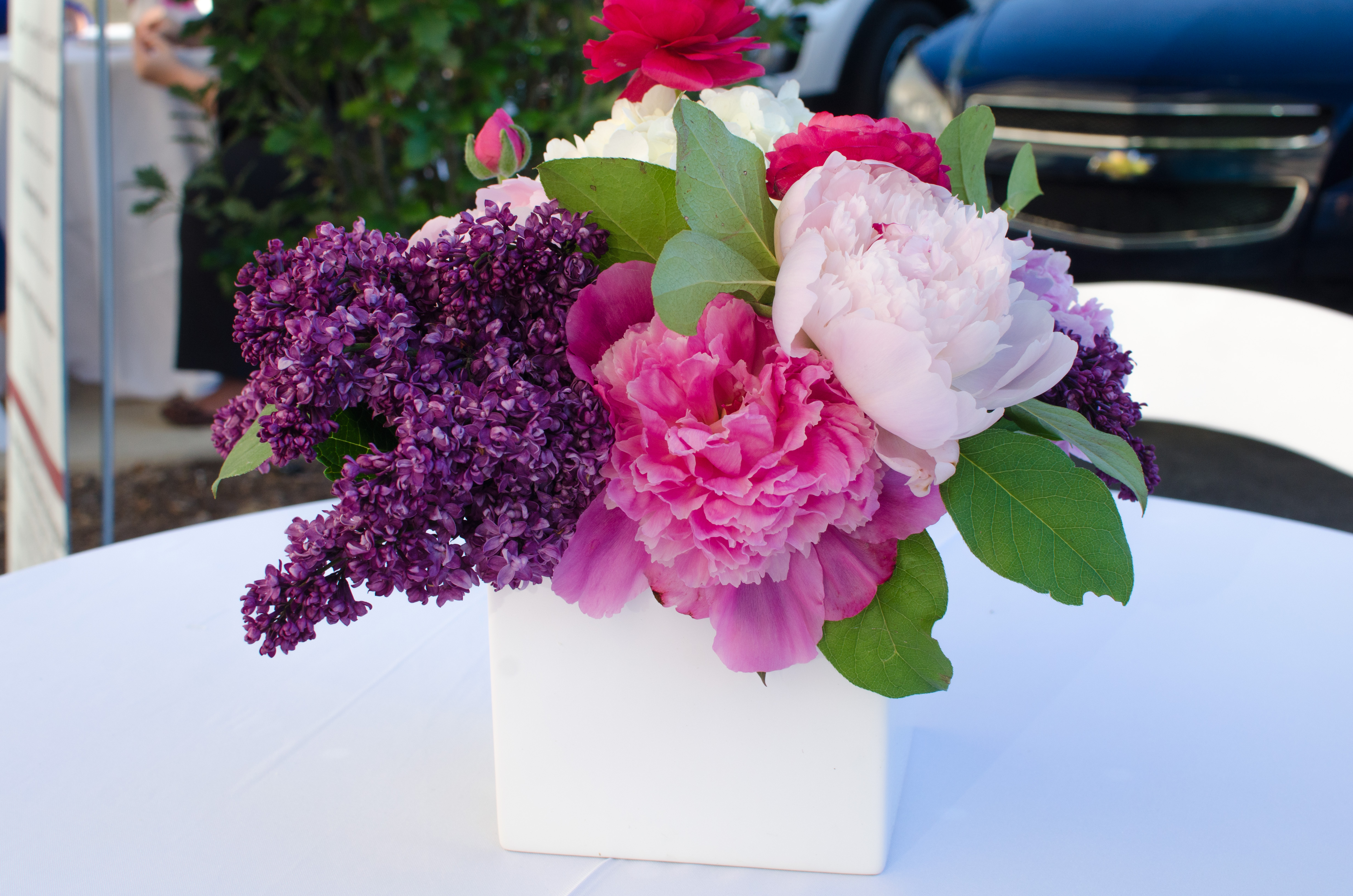 This party was not only fun, but it also helped out the community of Lexington, by allowing a portion of all proceeds to go to Dress For Success Lexington. I always think it's amazing when businesses give back to the community.
"The mission of Dress for Success is to empower women to achieve economic independence by providing a network of support, professional attire and the development tools to help women thrive in work and in life."
How amazing is that? Have you been to Cos Bar yet?