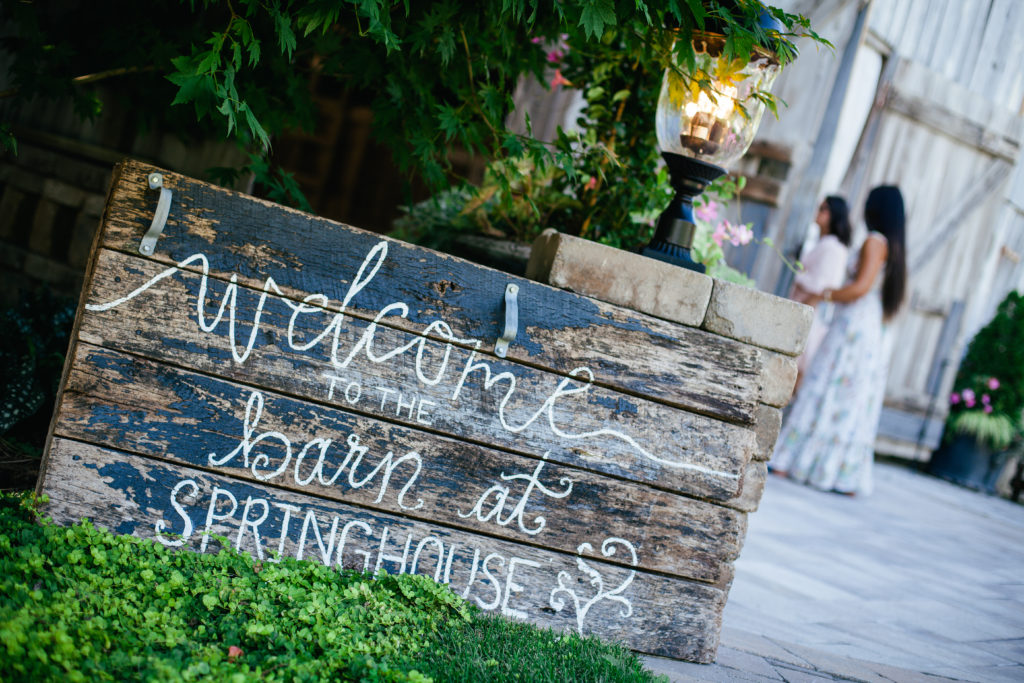 A few weeks ago, seventeen bloggers from Lexington, Kentucky got together for the most epic Pinterest-esque, bohemian inspired, blogger brunch ever! We all joked about how 'extra' it was going to be, and it turned out even better than we all imagined. We planned it for weeks and even hired a professional photographer and everything! The brunch was held on Sunday, July 16 at The Barn at Springhouse, which is in Nicholasville, Kentucky (it's only a few minutes from Lexington). We all worked together and contributed something different for the brunch, whether it was a recipe, DIY, outfit post, or something else!
Just wait until you see our vision that came to life…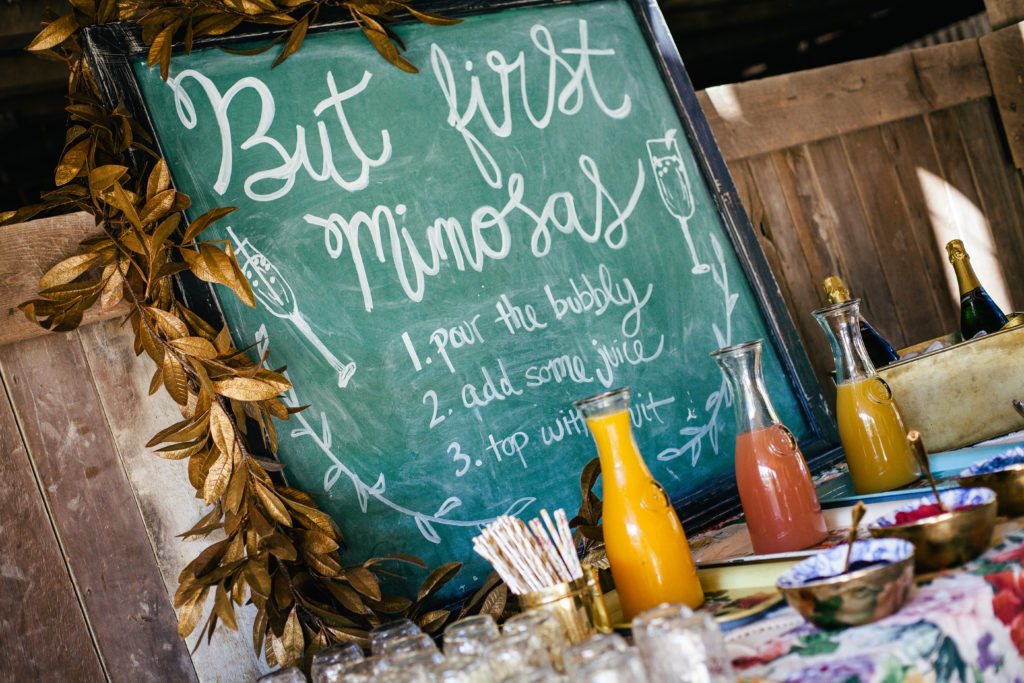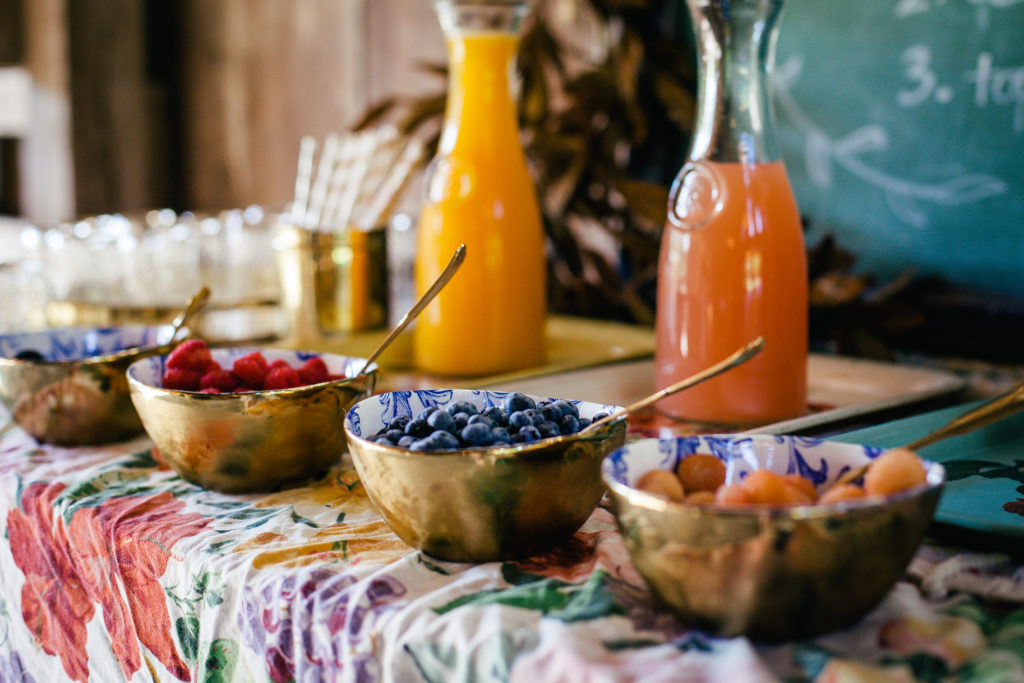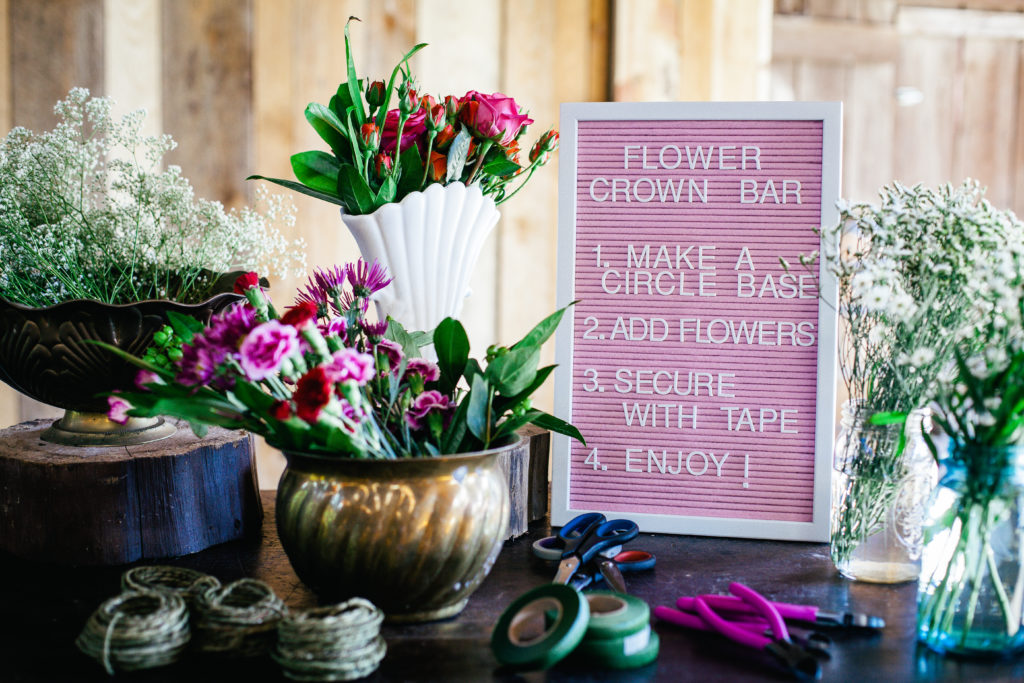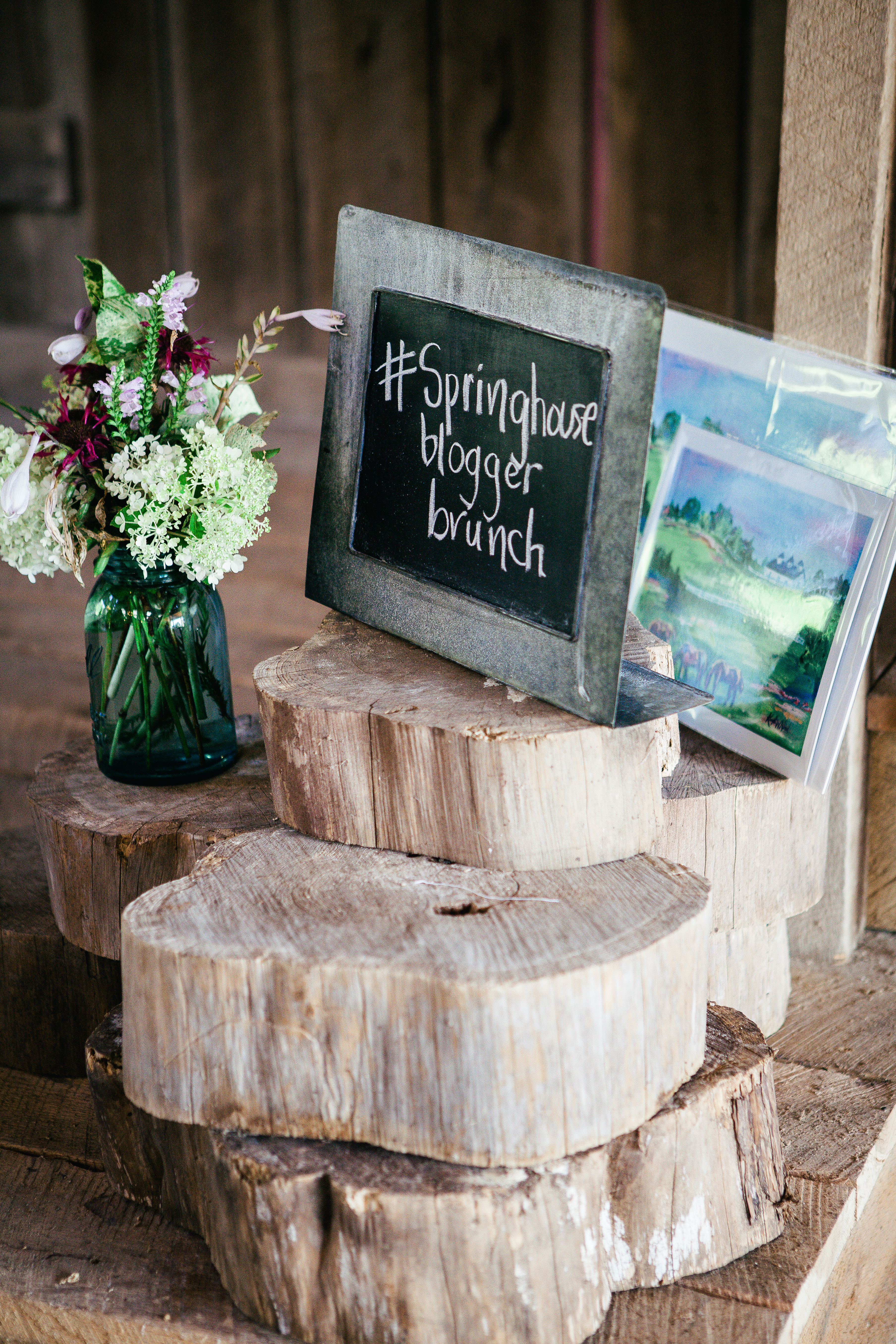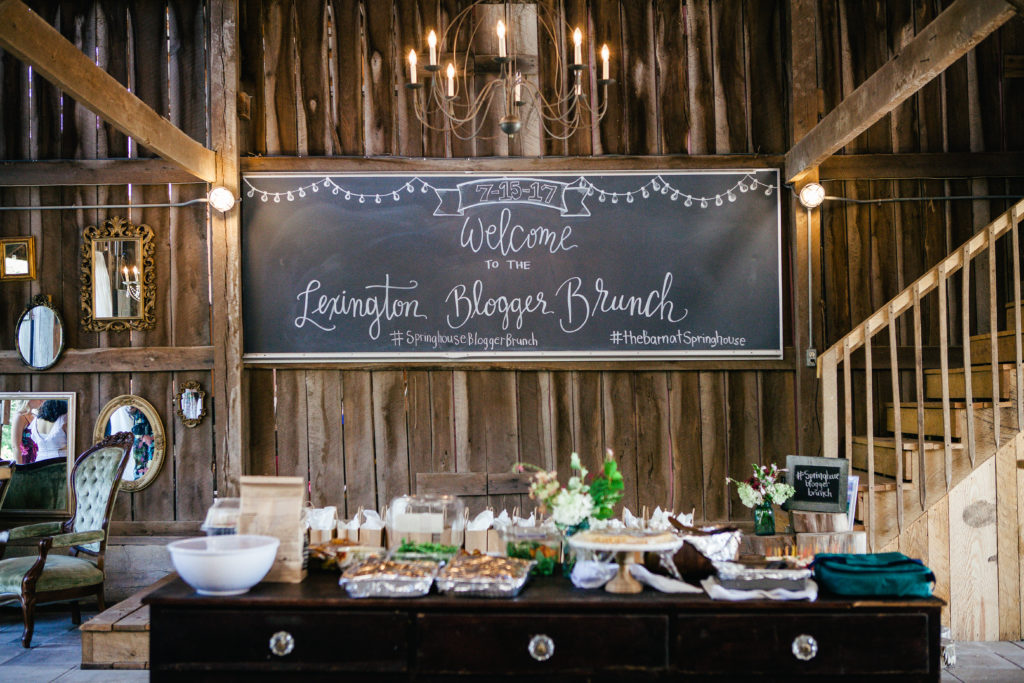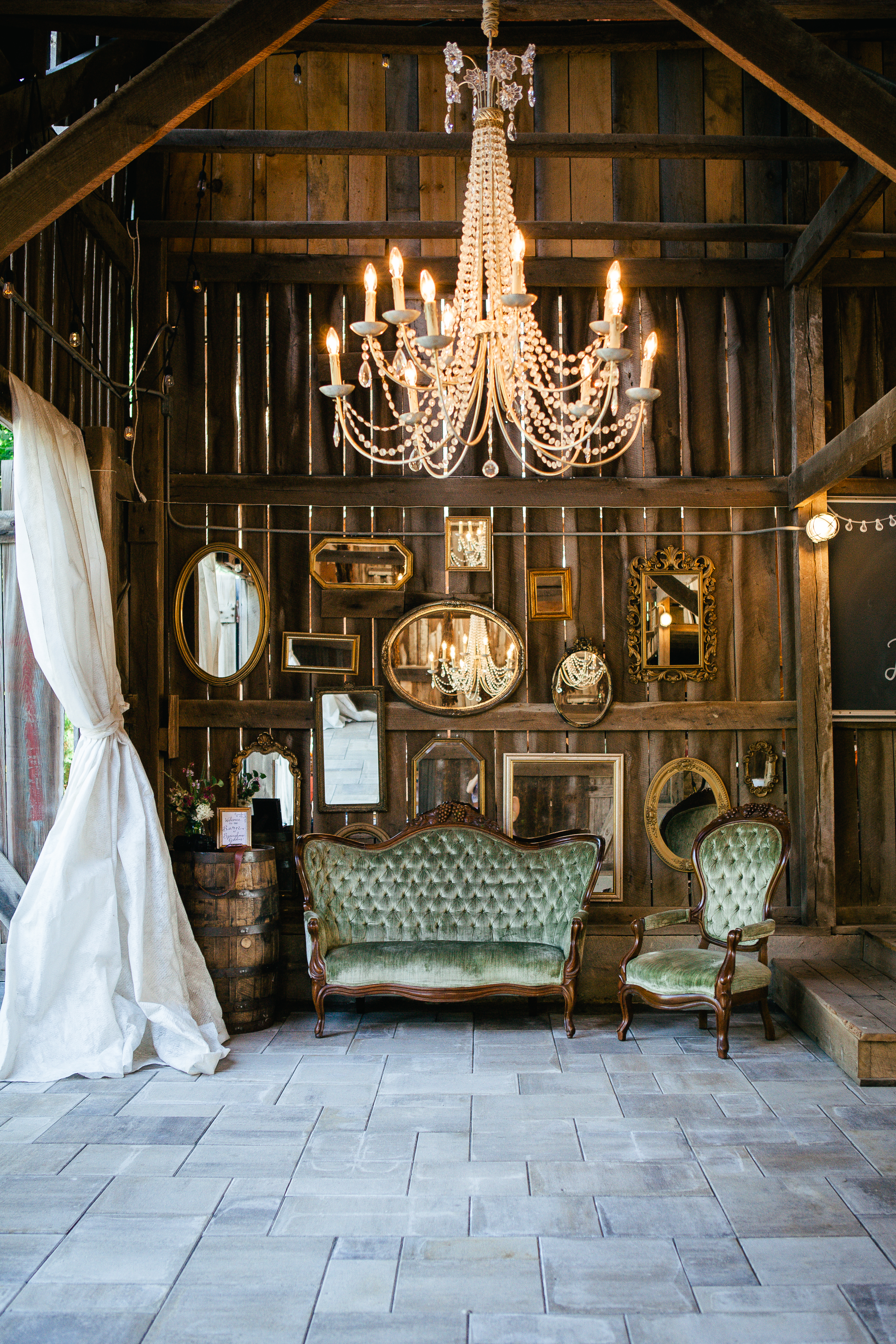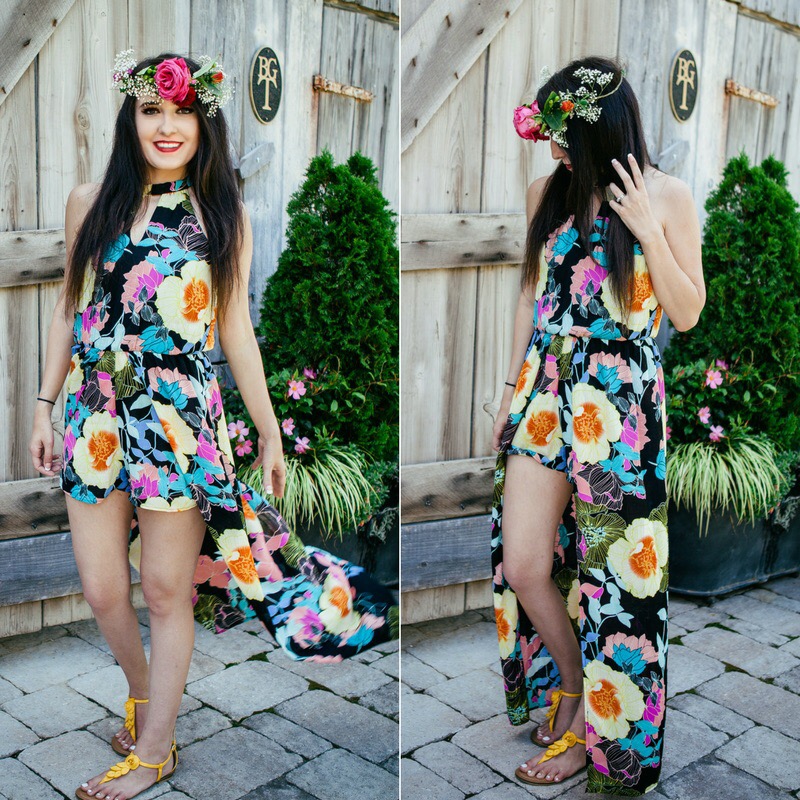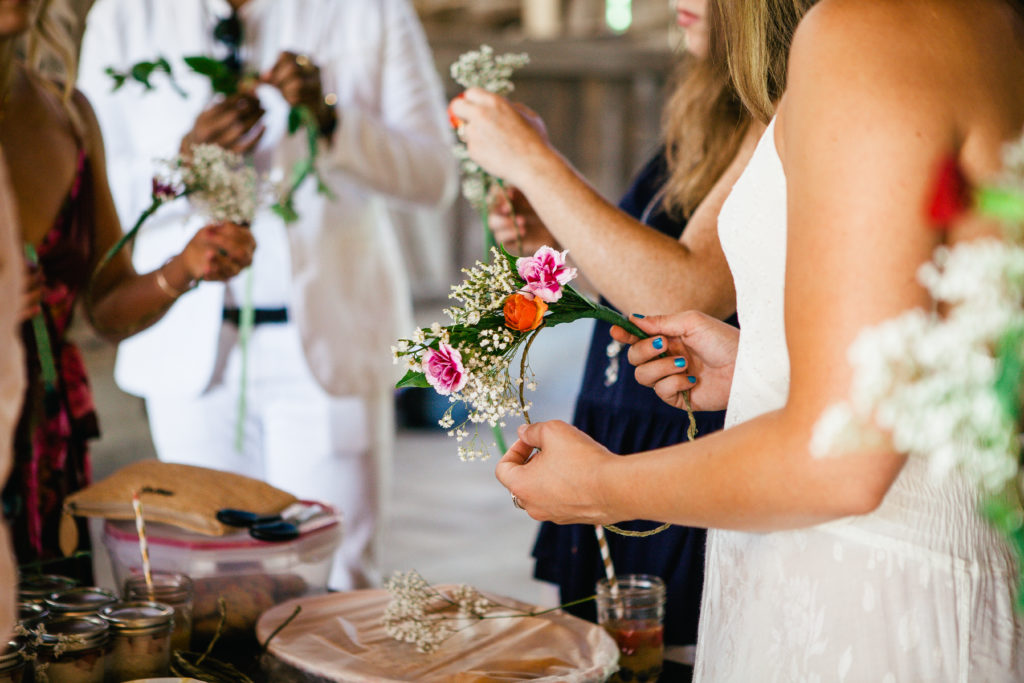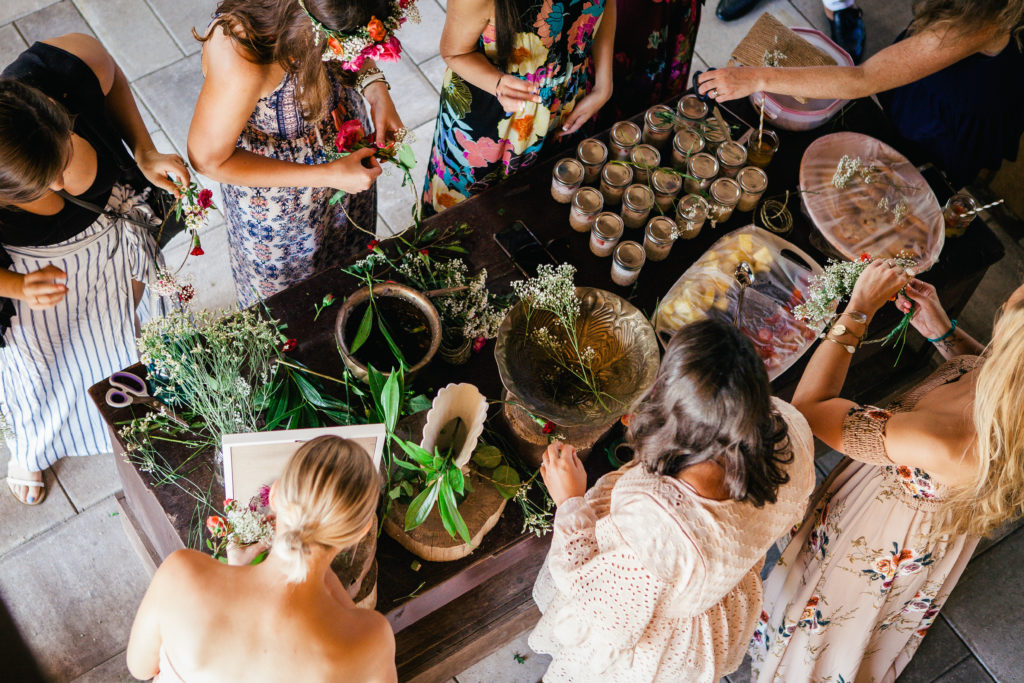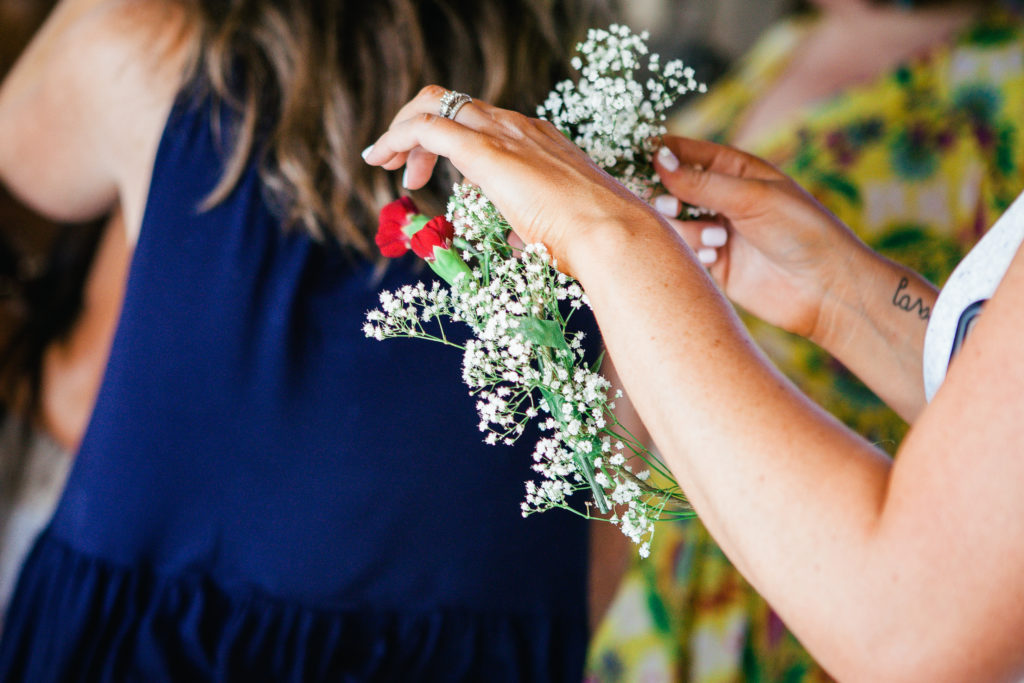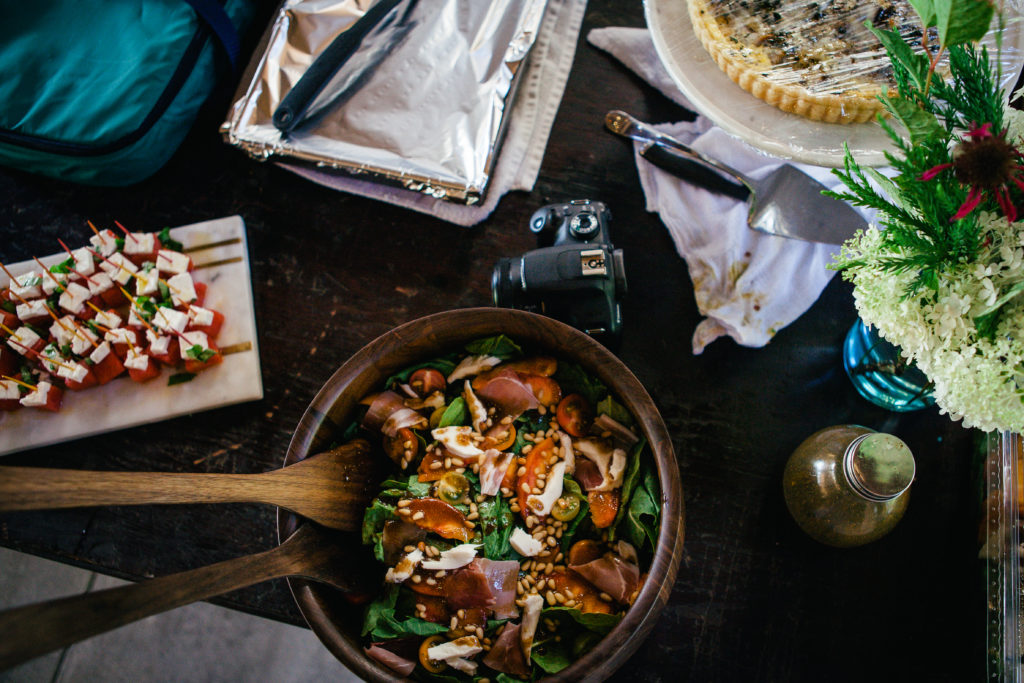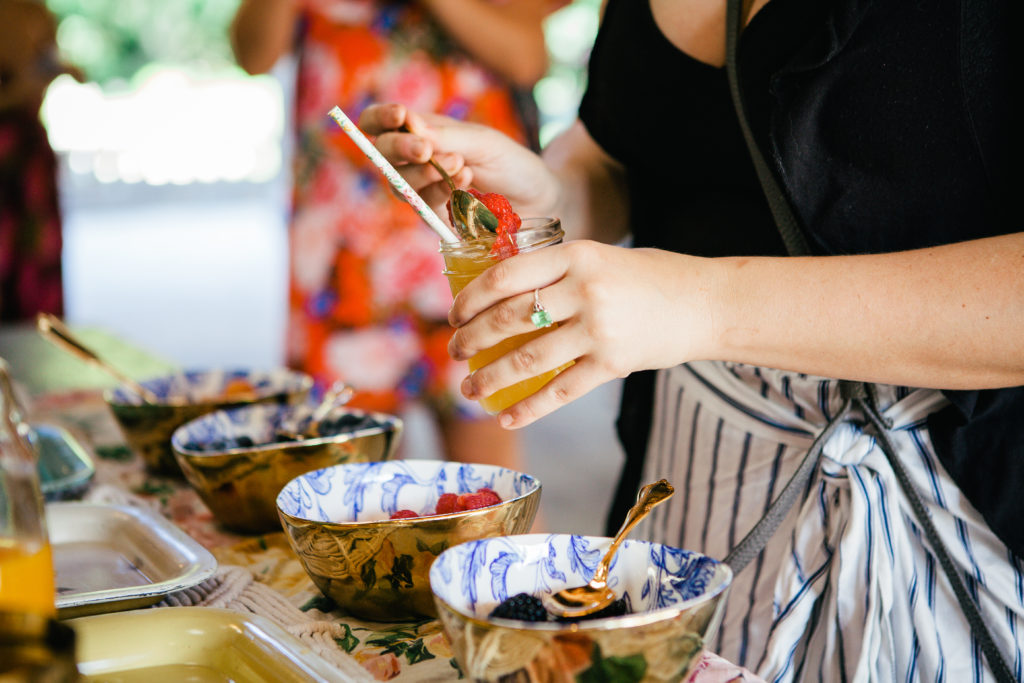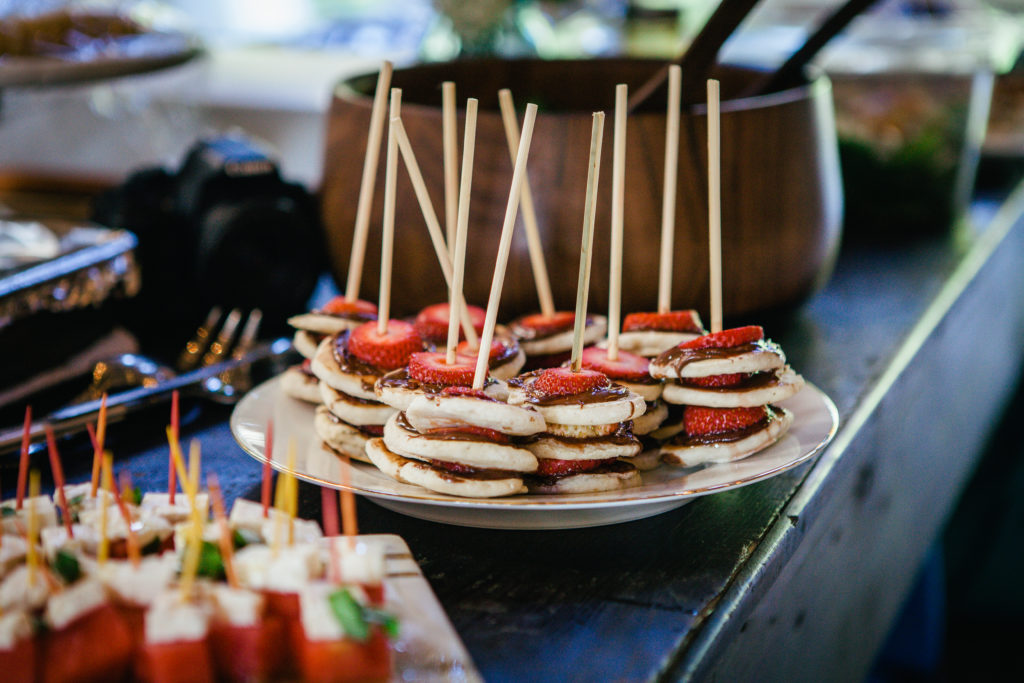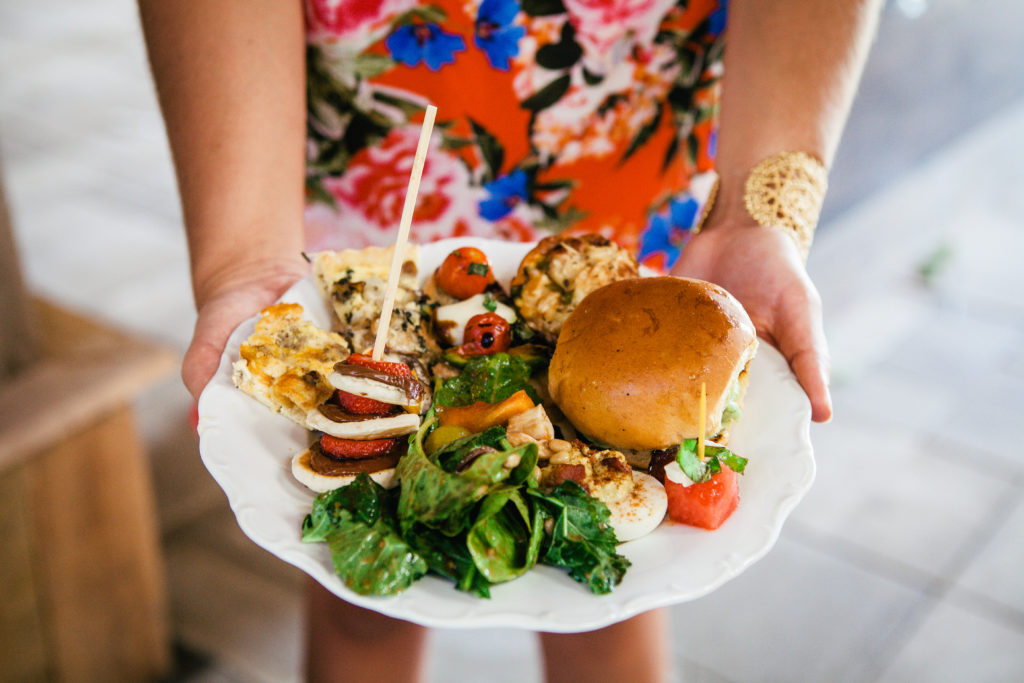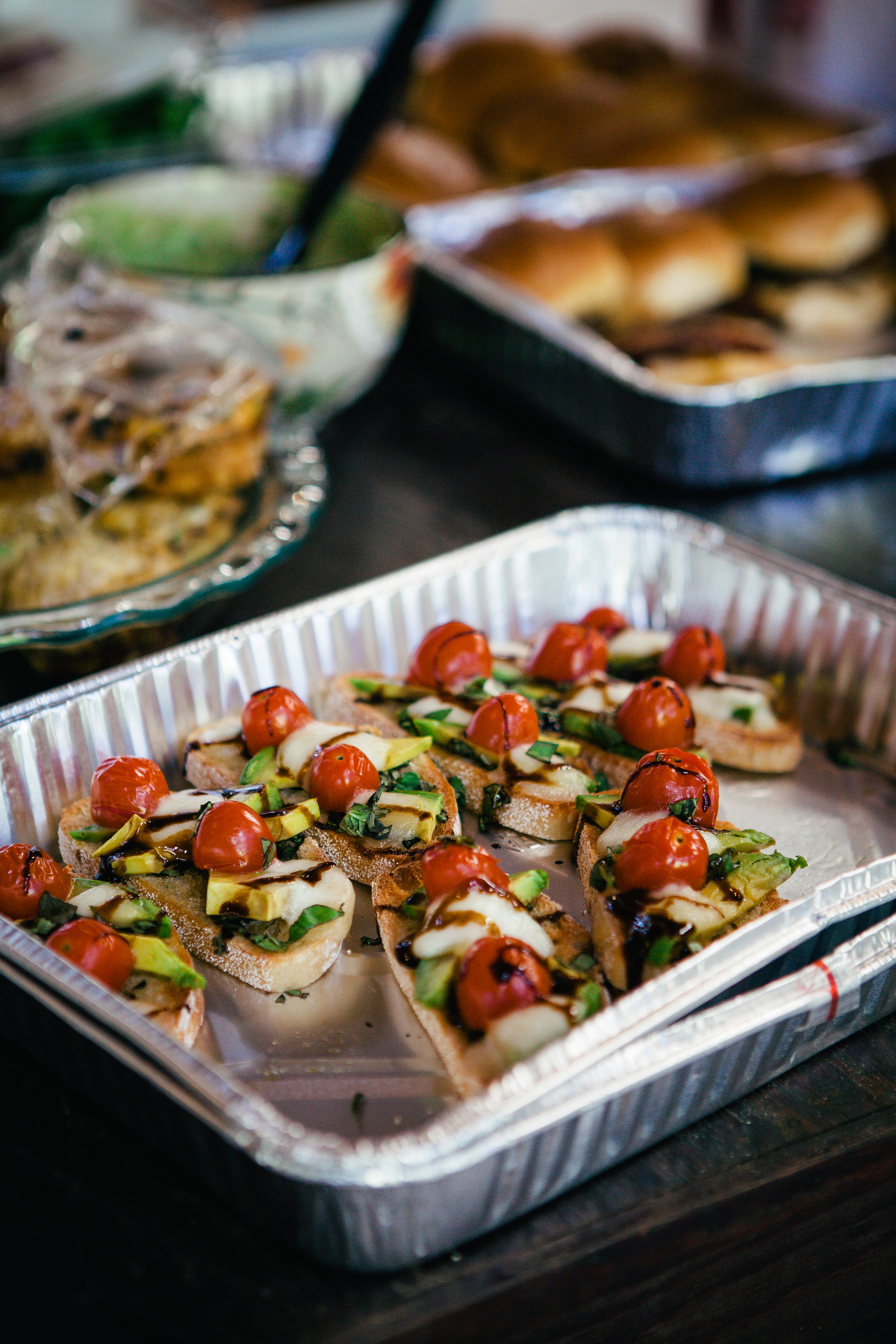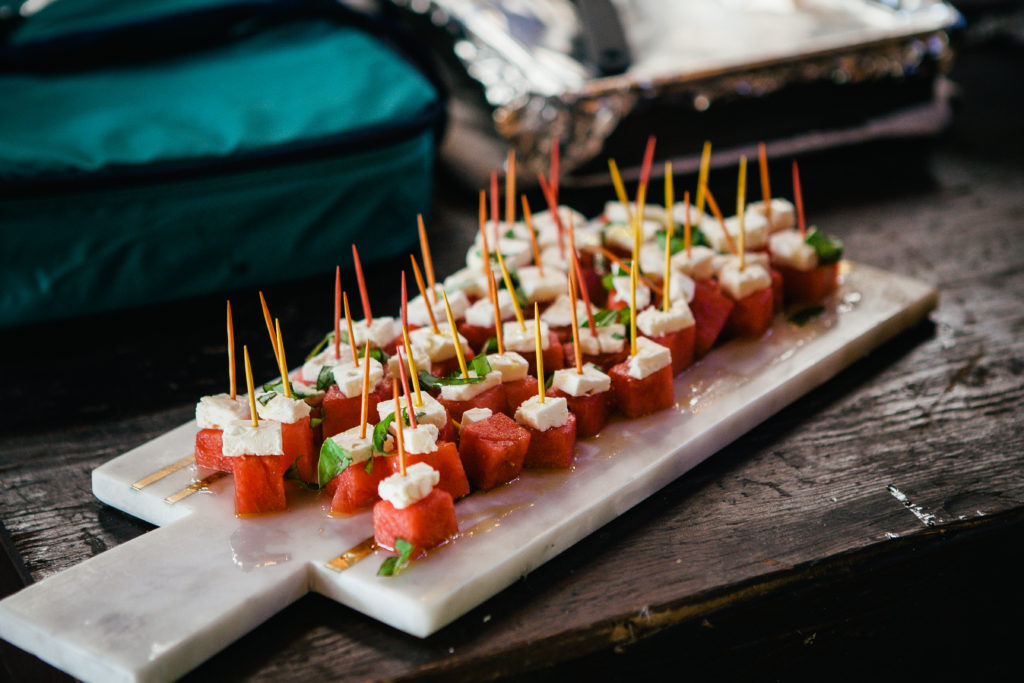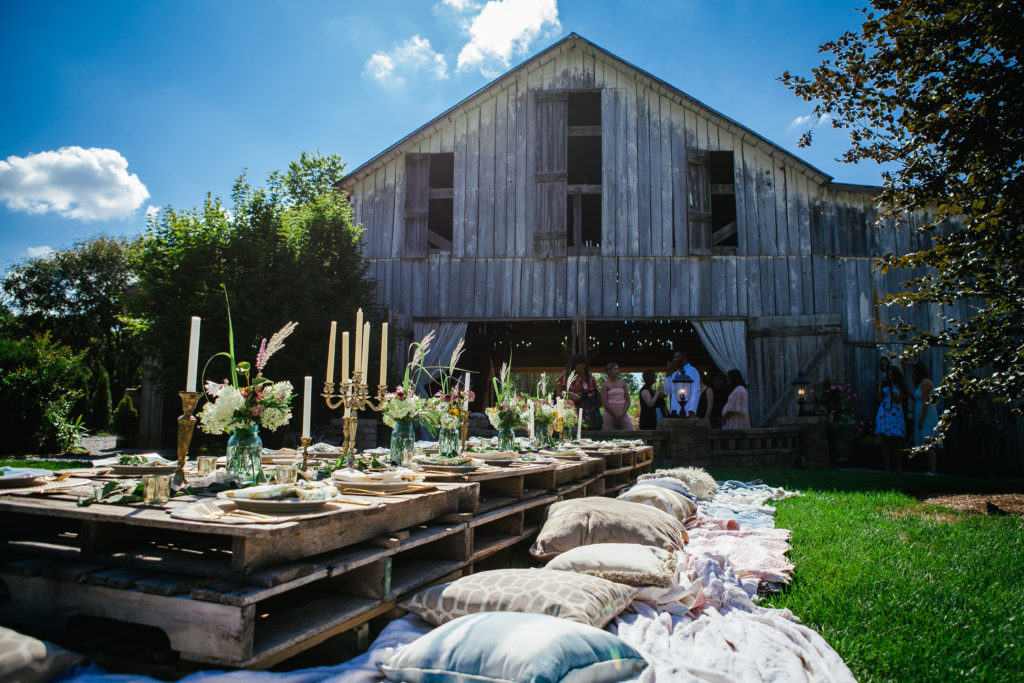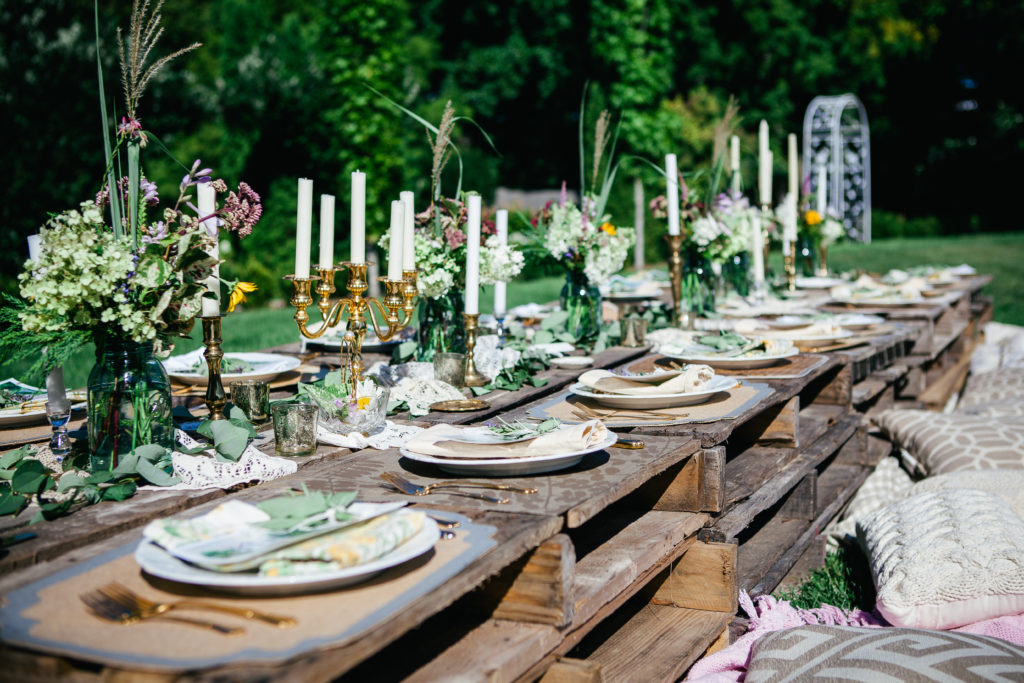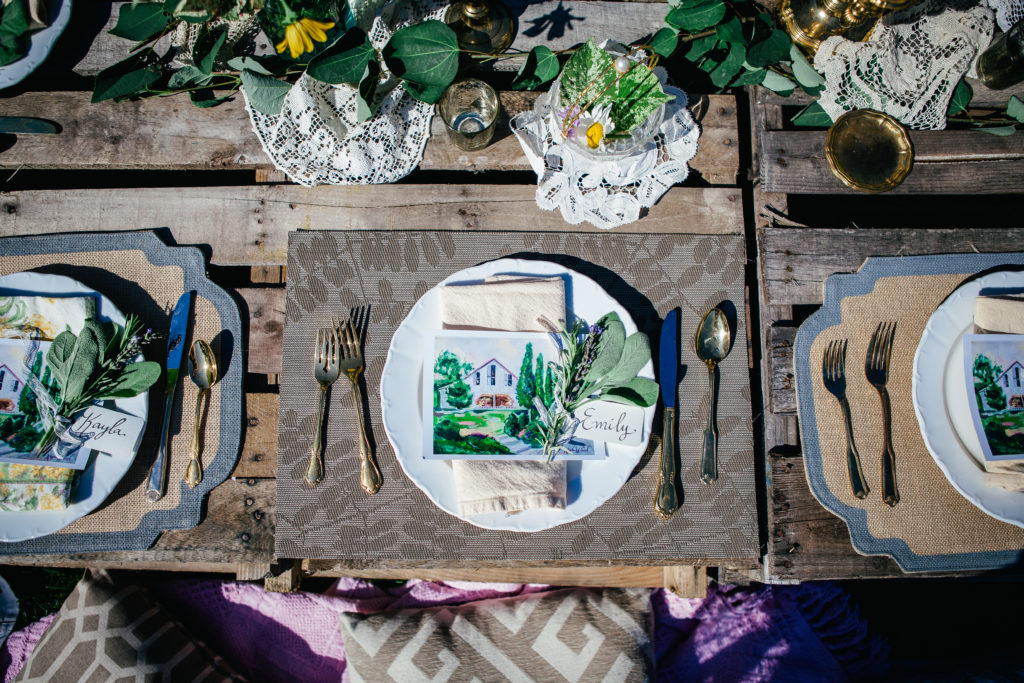 At the brunch, there was a flower crown making station, a mimosa bar, and not to mention a huge spread of delicious food, which was all provided by us and the local businesses that cared to collaborate with us. Isn't this location and decor gorgeous? (P.S. The venue is available to book for your event!). We each brought a dish to the brunch (I baked cake cookies with sprinkles). Some bloggers even dedicated a post to the dish that they brought to the brunch (Everyone's post went live today, and I've linked them below for you to check out!). 
We all believe in community over competition, and it is something that we strive for. Life is much happier and fulfilling that way. We are all in this together. We are all actual friends in real life. Lots of us talk with one another on a daily basis, as well as planning several "blogger meetups" throughout each month, so we can get together and hang out (Over the weekend, many of us Lexington bloggers went to Louisville to 8up to meet up with some Louisville bloggers. Also, before that, us bloggers were treated by the Anthony Vince Nail Spa for manicures or pedicures). If you follow us on instagram, you'll see us together on instagram stories quite often!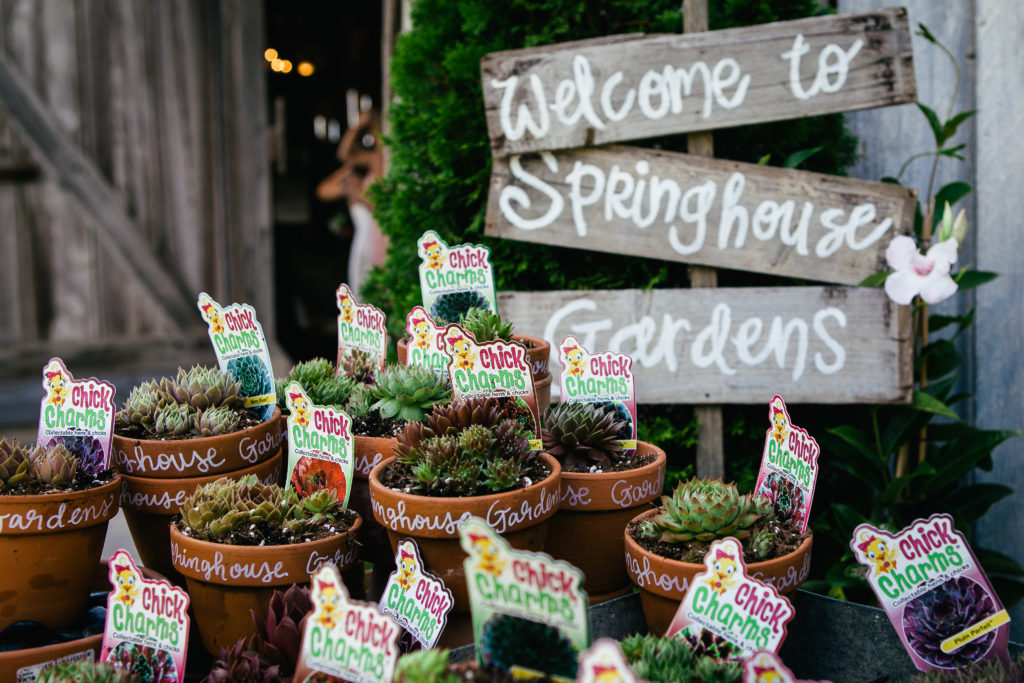 What is Springhouse Gardens?
Springhouse Gardens has been owned by fellow blogger, Kayla's (Kayla Weber Art) family for 22 years. Since 1995, Springhouse Gardens has a great reputation for creating beautiful gardens. They have a design and installation team, so each design will be tailored to your style, tastes, and lifestyle. There is also a portion of Springhouse Gardens devoted to retail – nearly 2 acres worth, which was previously a tobacco field! They have a wide variety of plants that you can take home with you for your garden!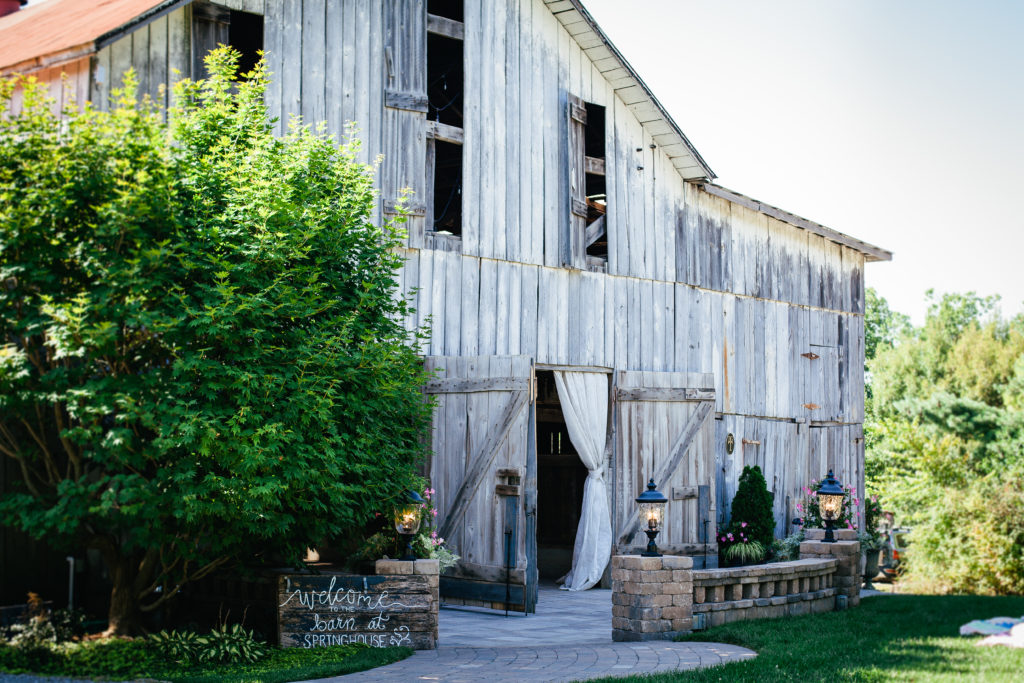 What is The Barn at Springhouse?
"The Barn at Springhouse Gardens is available for your once in a lifetime event. Just minutes from Lexington, our historic tobacco barn is now a breathtaking venue capturing the charm of days gone by, preserving the best of Kentucky's traditional barn architecture and blending it with modern elegance. The new enhancements to The Barn feature a rustic loft, dazzling chandeliers and wall to wall custom flooring with the look of natural stone. Many vintage accents include bourbon barrels, a repurposed barnwood bar, carriage lanterns, a customizable chalkboard, antique cabinets, a stunning wall of mirrors and more. The attached former tobacco stripping room is perfect for use by caterers and florists. An outdoor sitting wall, patio and winding sidewalk connect The Barn to a charming gazebo and large lawn area which can accommodate a tent in case of rain. The entire venue is nestled amongst mature trees and is surrounded by lush gardens beautifully lit and accented for evening ambiance. The nearby original farmhouse can be rented for an additional charge as well as the adjacent Garden Center with its covered pergolas and pavilions." -via Springhouse Gardens
Where is Springhouse Gardens located?
Springhouse Gardens is located at 185 Catnip Hill Rd, Nicholasville, KY 40356 (just a few minutes away from Lexington!)  It's 4 miles south of Lexington's Man O War Boulevard on Harrodsburg Road / US 68. It would be perfect for those located in Central Kentucky looking for a venue for their event or wedding!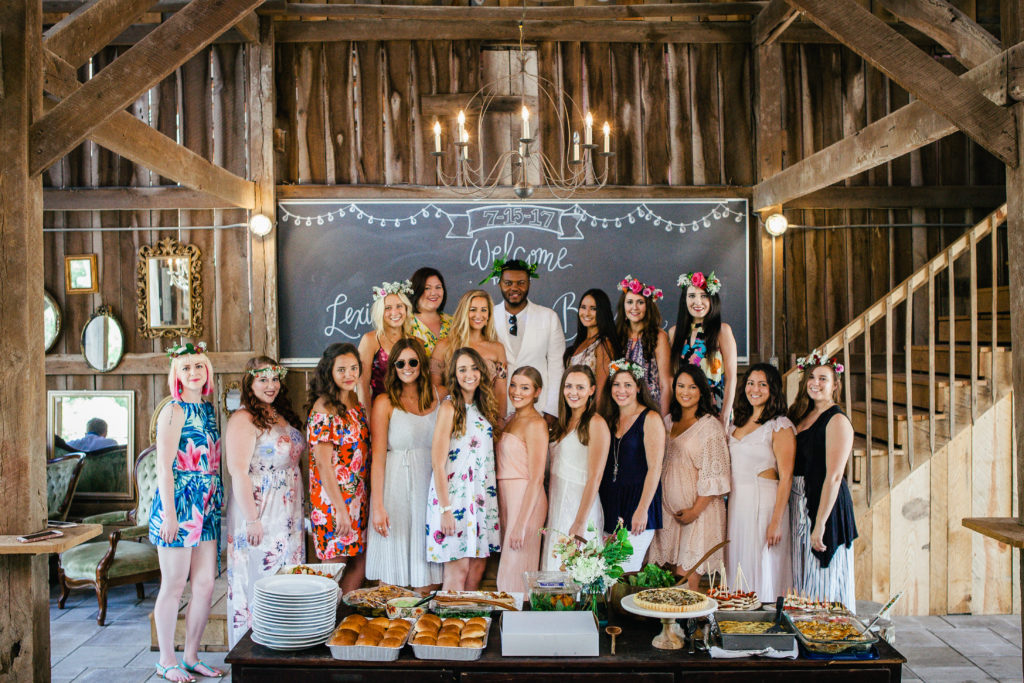 Check out all of the bloggers that attended and their posts about the brunch (bottom left to right, top left to right):
Stephanie Hargis | This Lexington Life
Courtney Hastings | Kentucky Girl Ramblings
Leela Foley | Lex Eats
Bronwyn Butler | Basically Bronwyn
Sarah Caton | Space, Place & Southern Grace
Katie Mullen & Anna Towle | Hartley Social
Amanda Zopp | Salt & Life Blog
Lisa Coe | Candor and Rose
Ella Rutledge | Girl Meets Lex
Kelsey Bauer | KabKitchen
Taylor Camacho | The Stylish Tales of Tay
Emily Ho | Authentically Emmie
Kayla Nord | Kayla Weber Art
Francis Lee Baker | Lee's Lookbook
Emily Riddle | Miss Molly Vintage
Tif Fannin | Bright on a Budget
…and me, of course!! (Whitney | Fabulous in Fayette)
Special thanks to all the vendors who contributed to our special goodie bags:
Shop Local KY, Miss Molly Vintage, AJ Apothecary, Shop Twenty, Morton James, Springhouse Gardens, Whole Foods Lexington, and Kentucky Yarnbirds. Our brunch was held at The Barn at Springhouse in Nicholasville, Kentucky. All photos taken by Kirstie Dunston Photography unless noted otherwise.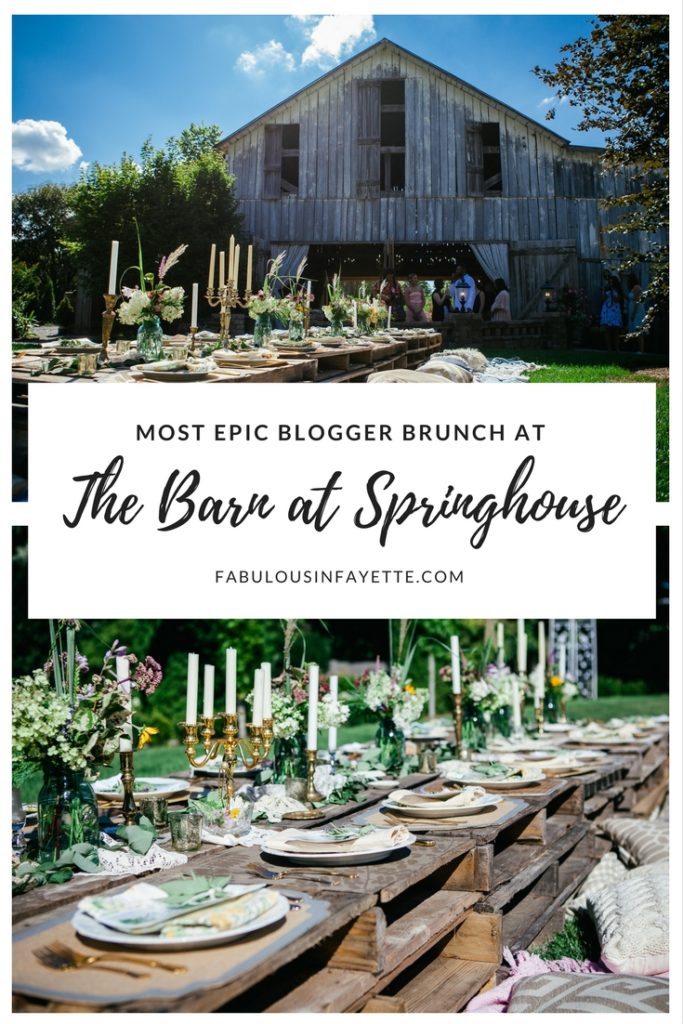 Tell me: Do you have a group of local bloggers that you hang out with? Do you like to plan events?